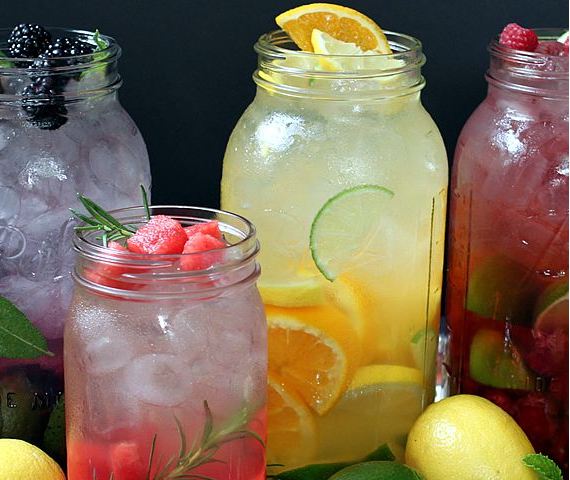 Clever Ways To Keep Cool This Summer
Clever Ways To Keep Cool This Summer
---
Whenever Summer is mentioned we almost always think of family BBQ's in the garden, lounging by a pool or on a beach somewhere, tasty iced drinks…the list goes on!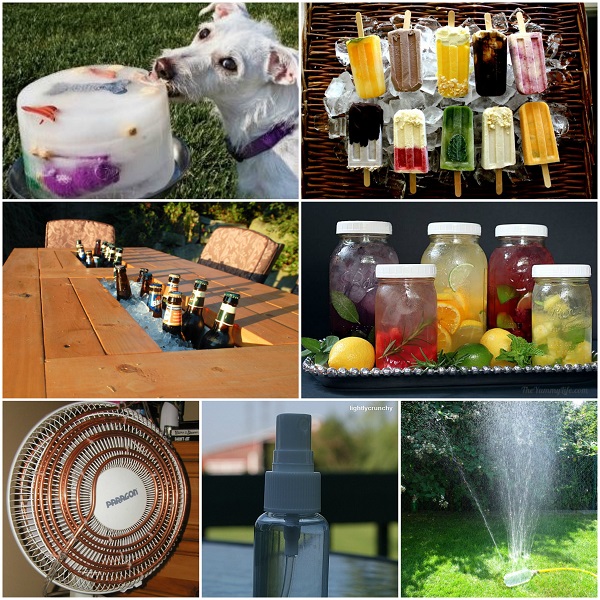 As fun as the sun can be, surviving through the heat is not always easy but with this collection of ideas you can cool off in style! With everything from reversible bucket hats, to a cooling lavender spray and a homemade sprinkler you can enjoy the warmer months without breaking a sweat!
DIY Upcycled Outdoor Beverage Station – Serve up refreshing soft drinks and cooling adult beverages in style and become the most sought-after backyard barbecue host with the help of this nifty outdoor bar.
Homemade Cooling After-Sun Spray – Of course, preventing sunburn is always better than treating it however there's always the odd occasion where you may miss a spot or the sun is just too strong. That's where this cooling after sun spray comes in…!
How To Make A Doggie Ice Lick – It's not just humans that need to keep cool and with this easy-to-make ice lick, you can ensure your four-legged friend is happy too!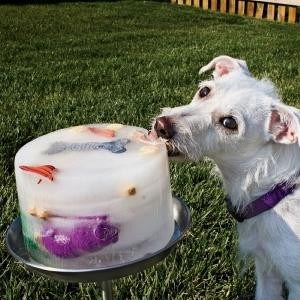 How To Make A Shade Tent – Why not make your own play tent for the garden and keep the kids cool, shaded and protected from the sun!
Naturally Flavored Water – When you're out in the summer sun, there is nothing more important than staying hydrated! These naturally flavored waters look absolutely divine, they're incredibly refreshing and they are packed full of goodness. So if you'd like to fall in love with water all over again, check out this recipe and give it some flavor!
How To Make Your Own Super Fun Sprinkler – Beat the heat with this easy to make sprinkler and keep the little one's amused (and cool!) all day!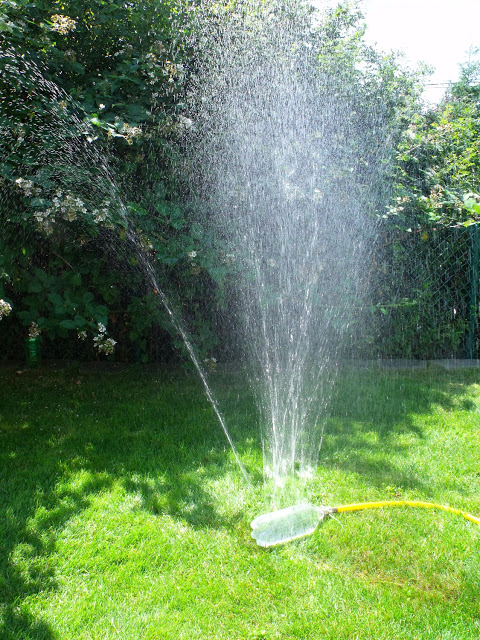 Aloe Vera Ice Cubes – Aloe Vera is often referred to as the miracle plant, and for good reason! It's one of natures most powerful ingredients and is great for healing painful sunburn. Freeze it in an ice cube tray for cooling relief.
Lavender Cooling Spray – A simple blend of three ingredients is all you need to whip together this cooling lavender spray!
Top 10 Ultimate Summer Popsicle Recipes – In the sweltering summer sun there's only one thing that children and adults alike will want…popsicles! There are 10 different recipes available, including everything from key lime pie flavor right through to root beer float flavor.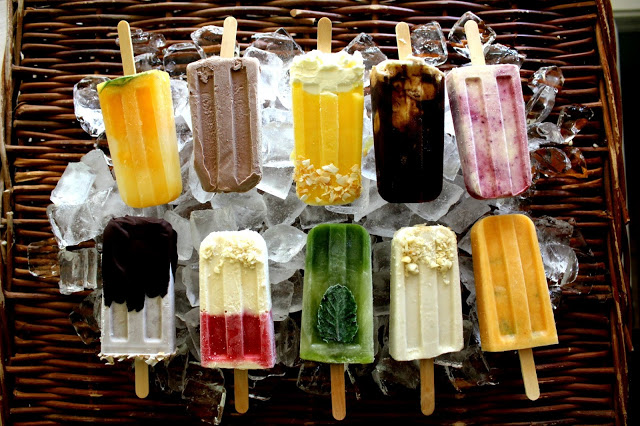 DIY Paddle Fans – With a handful of dollar-store materials, you too can create this handy paddle fan! Take it with you to picnics, parties and BBQ's and you'll stay as cool as a cucumber!
Make A Patio Table With A Built-In Beer Cooler – Picture this: it's the height of Summer, you have friends over, everyone's in the garden chatting and enjoying themselves, nobody wants to get up for another round of drinks…and with this amazing DIY project you don't have to!
Backyard Ice Cream Party – Keeping cool has never been so fun…or so tasty! With this amazing idea, all you need to do is keep some pre-scooped ice cream in an ice bucket, arrange a pick 'n' mix display of toppings, provide the spoons and watch your guests dig in!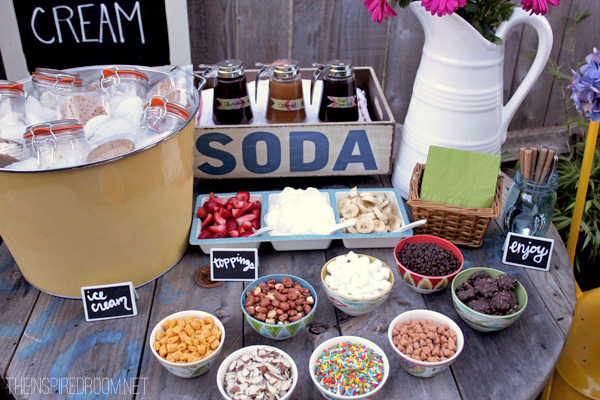 Heat Wave Peppermint Spray (AC In A Bottle) – Leave your skin feeling refreshed with this cooling peppermint spray. The portable product is so handy to tuck into a bag and take with you on-the-go…whenever you're feeling too warm, just give yourself a spritz!
Make Your Own Reversible Bucket Hats – One of the easiest ways to keep cool in the heat is simply by wearing a hat! This tutorial will show you how to make a reversible bucket hat so you can have a gorgeous fabric on both sides and match your new hear-gear to almost any outfit!
How To Make A DIY Air Conditioner – Why spend hundreds of dollars on an over-priced air conditioner when you can make your own for a few bucks? With this mind blowing tutorial anyone can easily create their own system to stop themselves from over heating!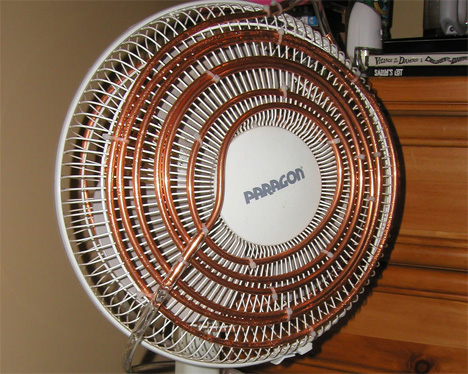 Homemade Bottle Covers – One of the worst things about the summer sun is how quickly it turns your drink warm! With this cute and crafty project you can keep your drinks at just the right temperature!
Cooling Peppermint Foot Mist – Refresh and revive hot, tired feet in seconds with this amazingly simple peppermint foot mist!
Frozen Fruit Cubes – Give your water a burst of fruity goodness with these super simple ice cubes! They're the perfect addition to your drink, adding an extra flavor and an icy temperature!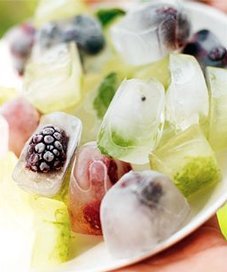 How To Install A Ceiling Fan – An easy-to-install ceiling fan can make a real difference to your home's climate so why not give it a try with this fantastic DIY?
---
---