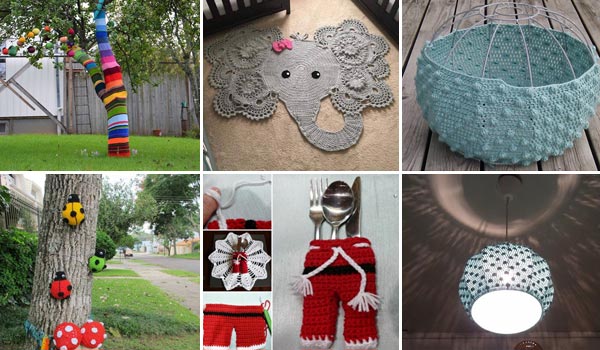 The Cutest Crochet Projects
The Cutest Crochet Projects
---
It is cute and promises to keep you warm on these cold nights. We just give you two examples, as you can find many other projects(some of them have free patterns) on the below. Take a look and start your happy crocheting!
1. Perfect idea to tie back your curtains in style.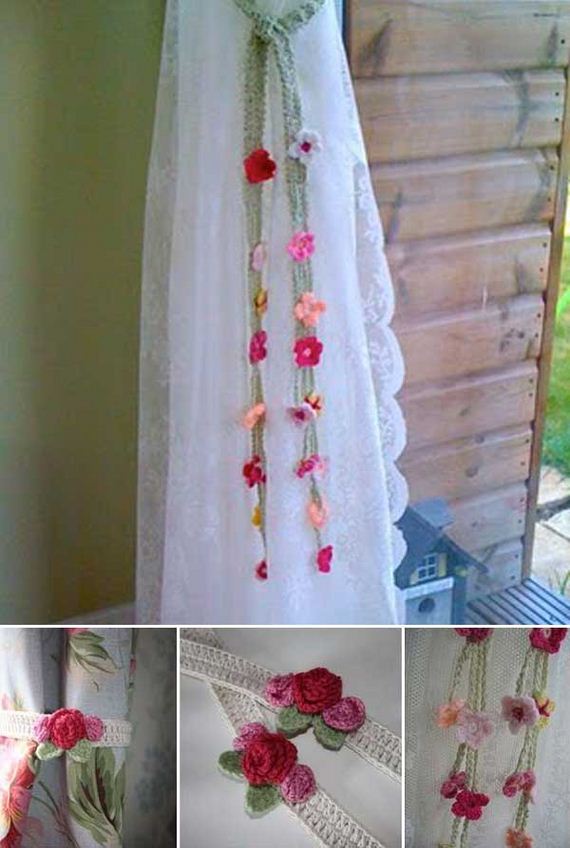 Image source: sandra-cherryheart.blogspot.com   Free Pattern here ====> cherryheart.co.uk
2. Graffiti knitting projects are also suitable for your home's outdoor.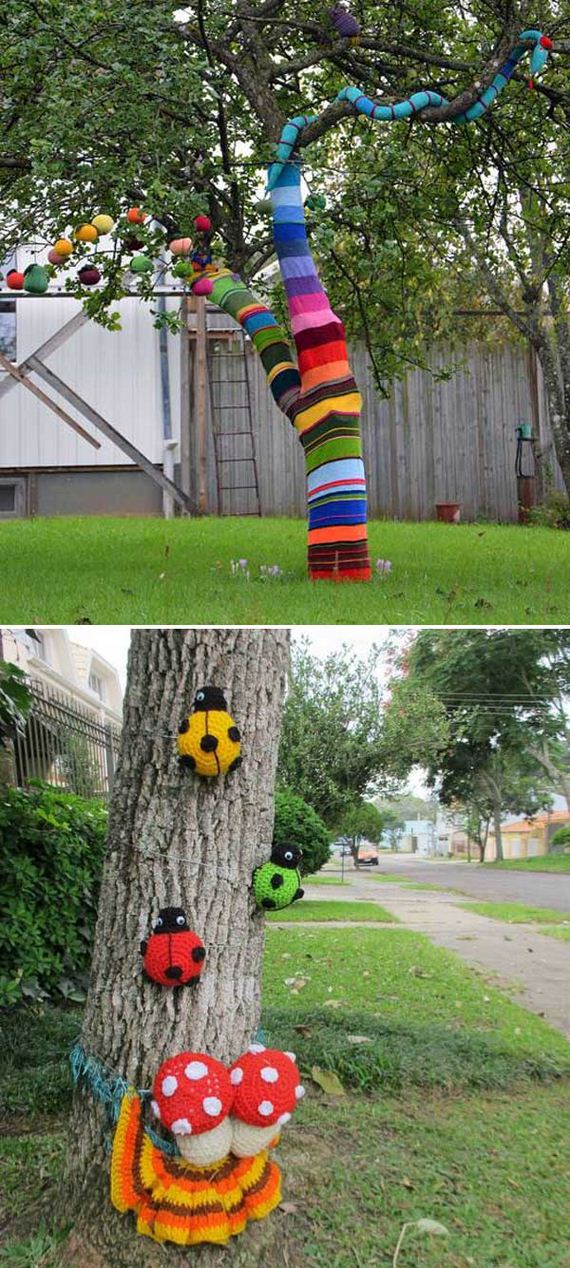 Source Unknown.
3. Your dining table sure to need these color block placemats.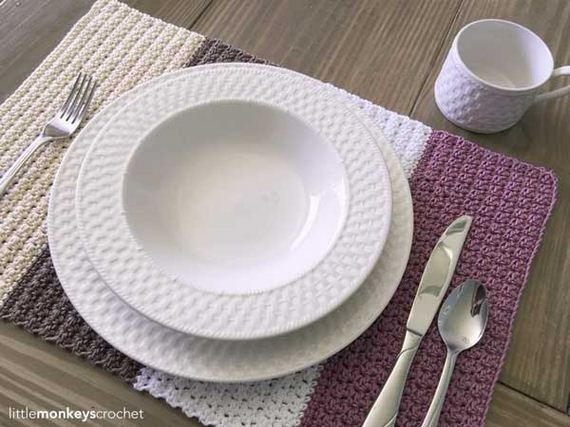 Tutorial and free pattern ====> littlemonkeyscrochet.com
4. There is no better dining table decorations than these beautiful crochet tulips.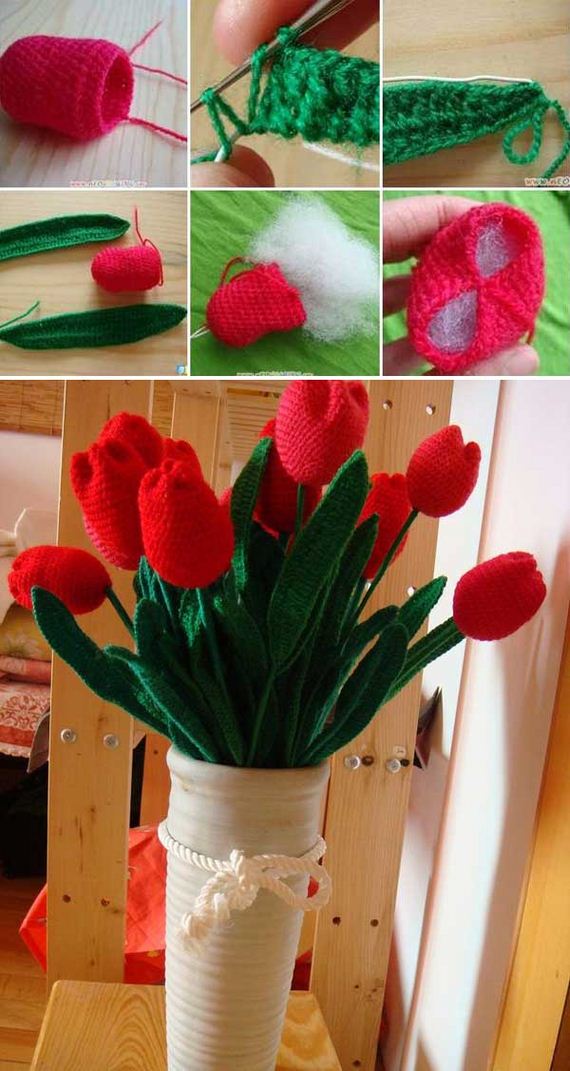 Source: club.women.sohu.com
5. Dress up mason jar candles with these cute crochet covers.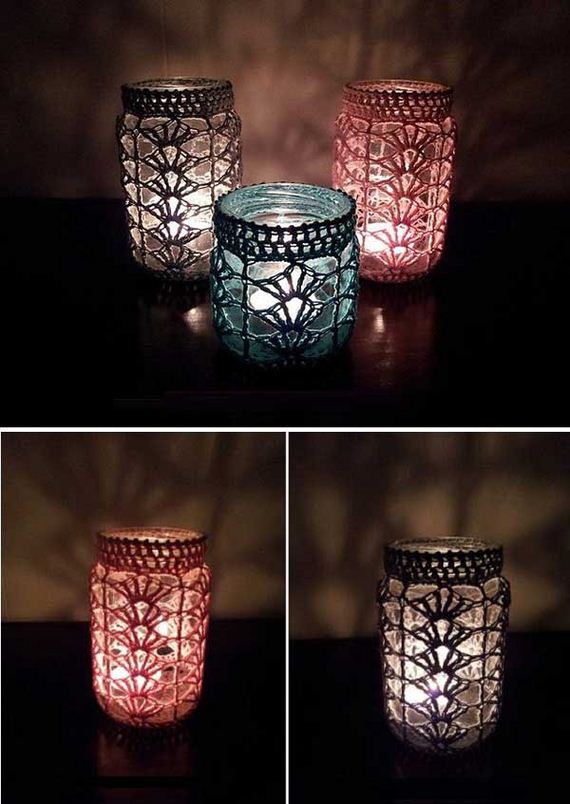 Tutorial and Pattern Link ====> fondrari.blogspot.com
Or adorn some Christmas balls: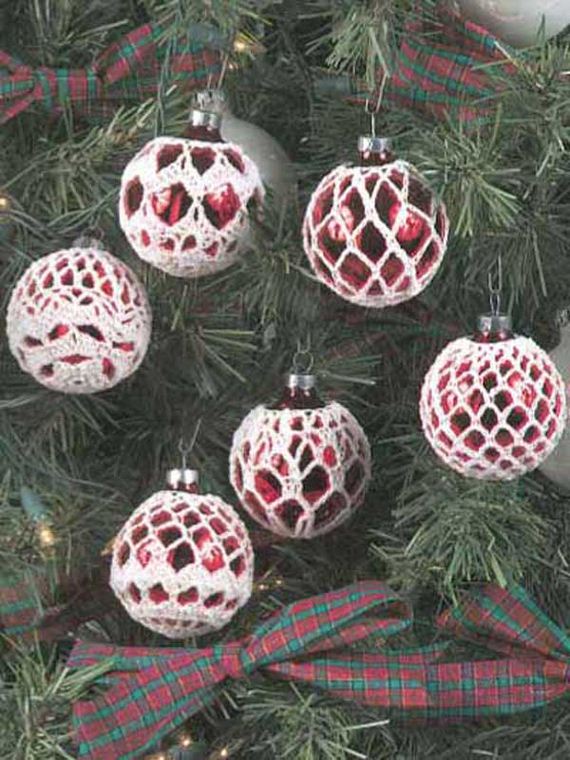 Get pattern: freepatterns.com
6. A flower crochet valance will enhance the look of your kitchen window.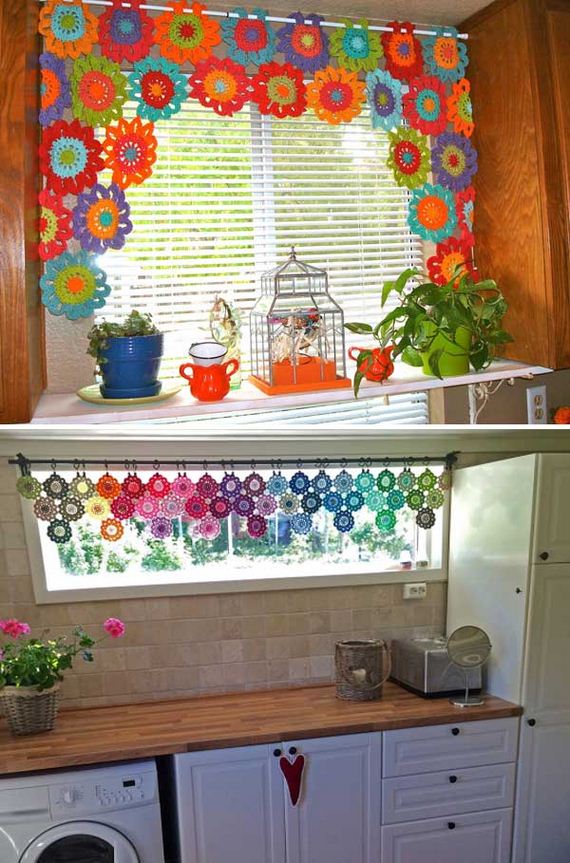 Above Tutorial and free pattern ====> onceuponapinkmoon.blogspot.com
Bottom Image Source: bautawitch.se
7. During the cold months, you would love to have a cute animal rug like this.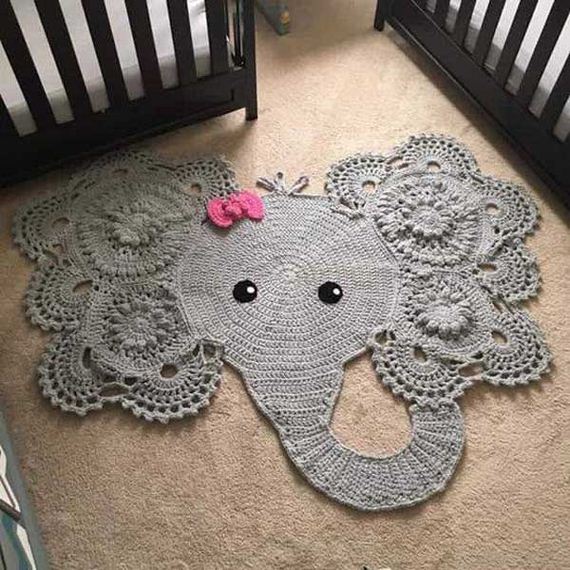 Image Source: TC Simply Chic   Buy pattern here: etsy.com
Or a beautiful flower one: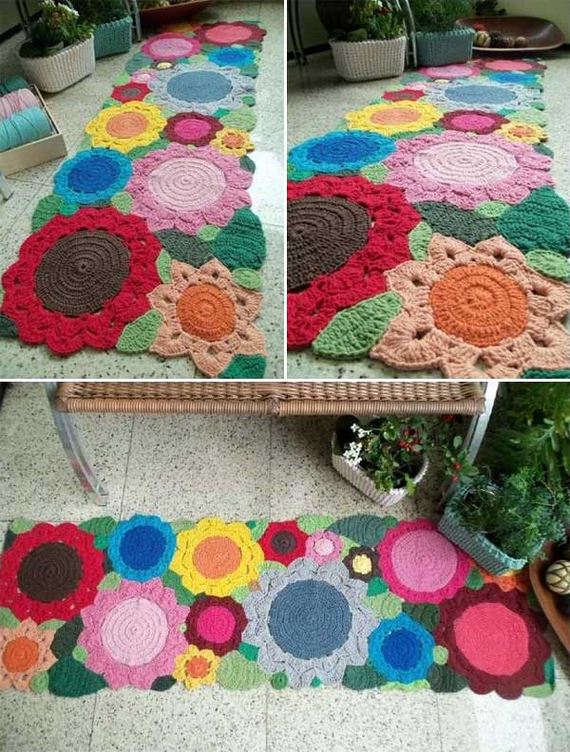 Source: best-hand-made.net
8. Give your home a personalized look with these cute DIY lampshades.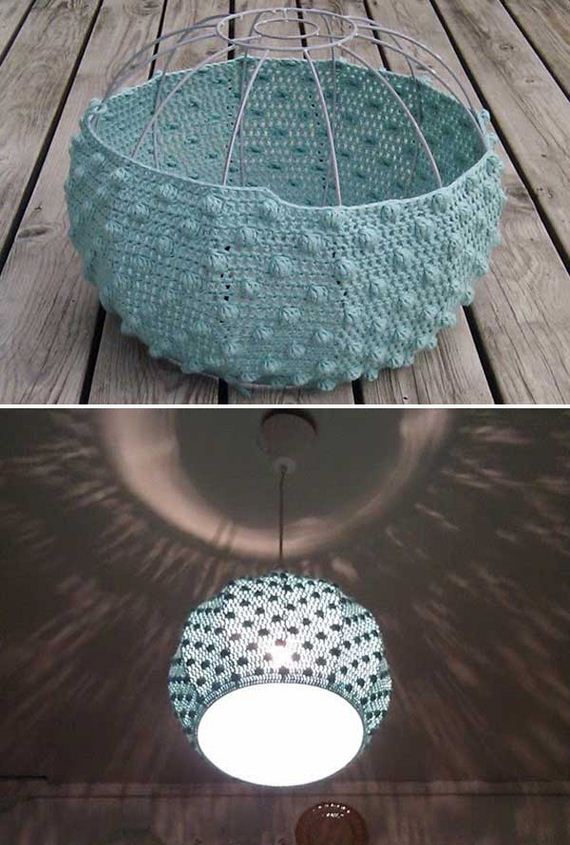 Get Tutorial here ====> solgrim.blogspot.com
9. Make some crochet flowers with cute buttons or pull tabs.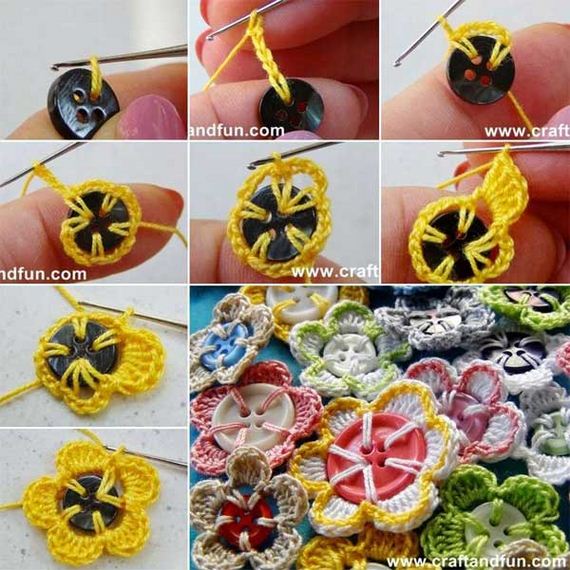 Get Tutorial here ====> craftandfun.com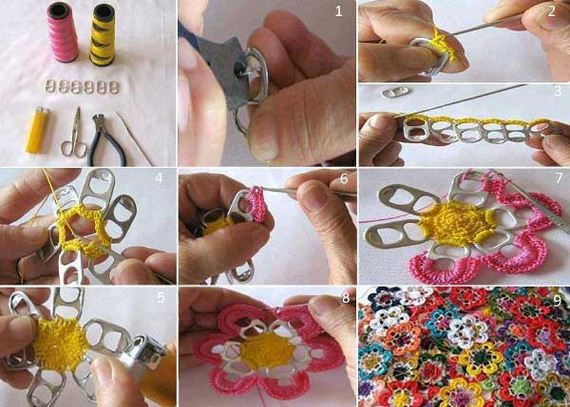 Get Tutorial here ====> youtu.be
10. Store your little items in these square crochet baskets.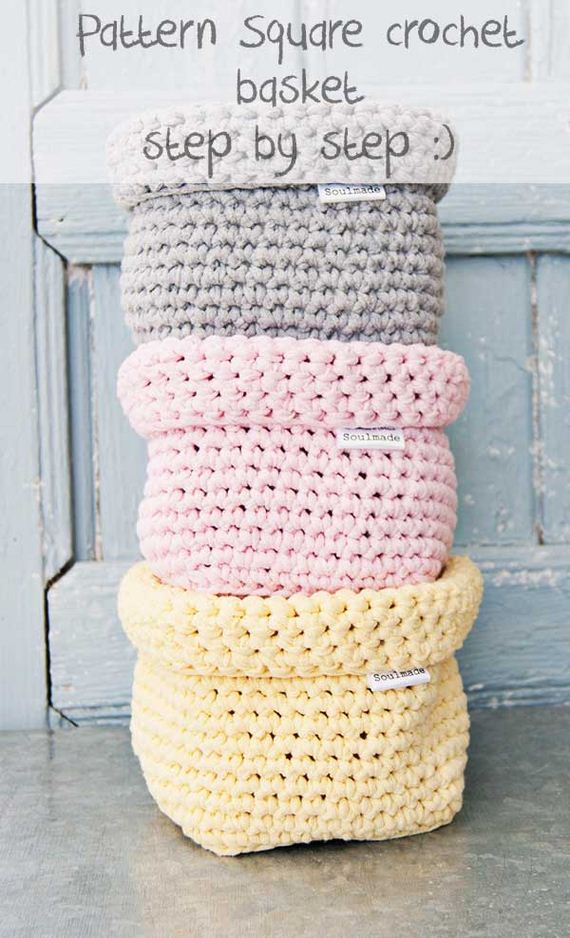 Source: soulmadeblog.com
11. Making these pretty flowers into wall art.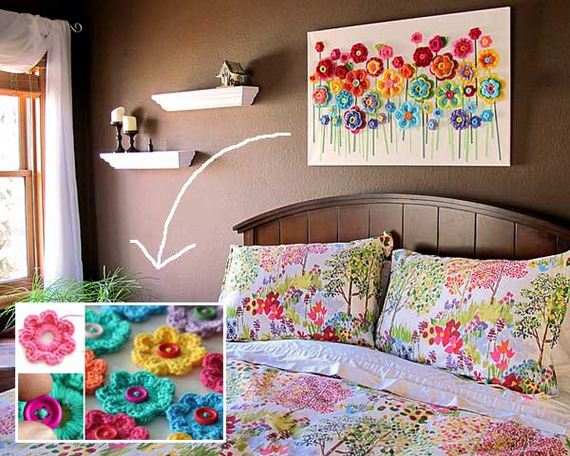 Get pattern here ====> etsy.com
12. Still looking for Christmas decorations? Why not try this crochet holiday lights garland?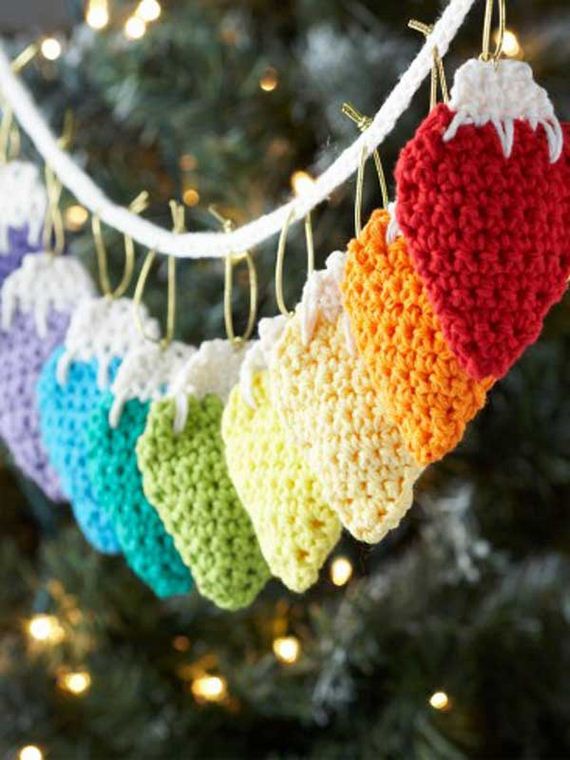 Source: yarnspirations.com
Or these lovely garlands: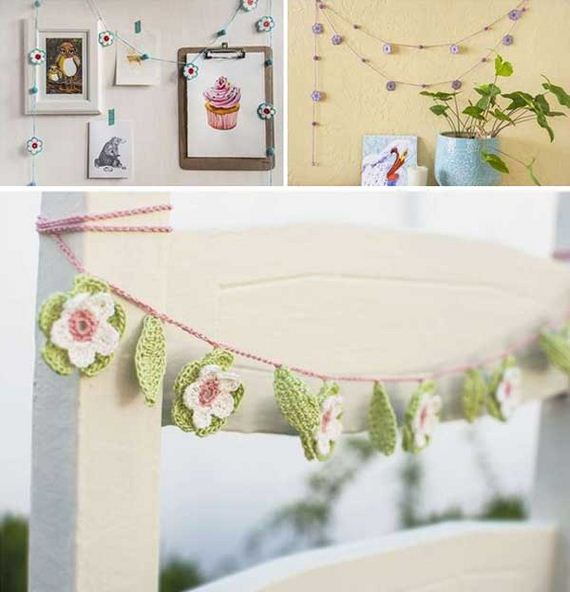 Source Unknown.
13. These little socks for chairs will not only protect your floors and also add a little color to your space.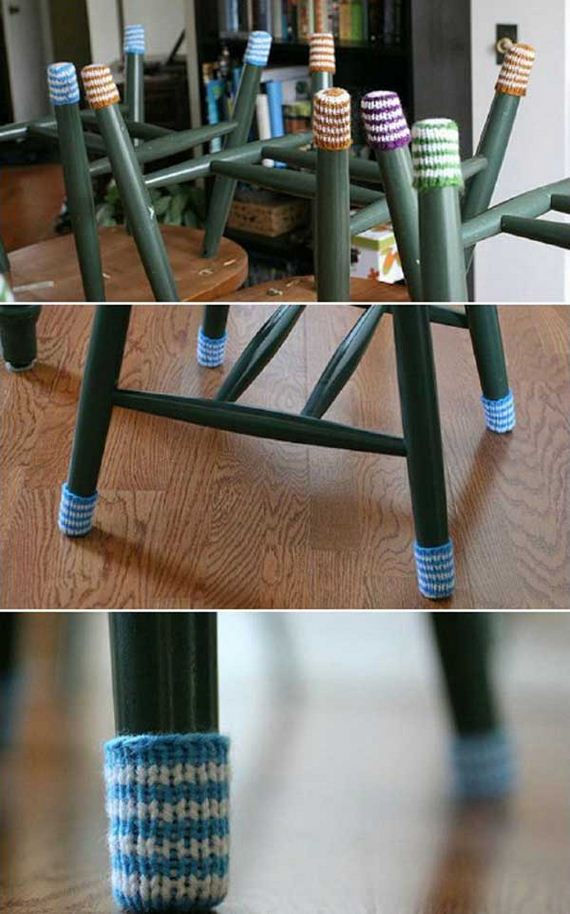 Get Tutorial here ====> simplynotable.com
14. So cute crocheted donut pillows.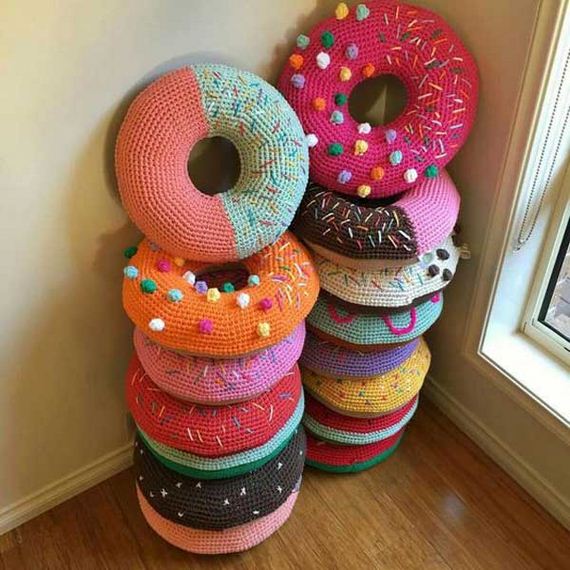 Get similar free pattern ====> helloyellowyarn.com
15. Next Halloween, you should try this crocheted spider web.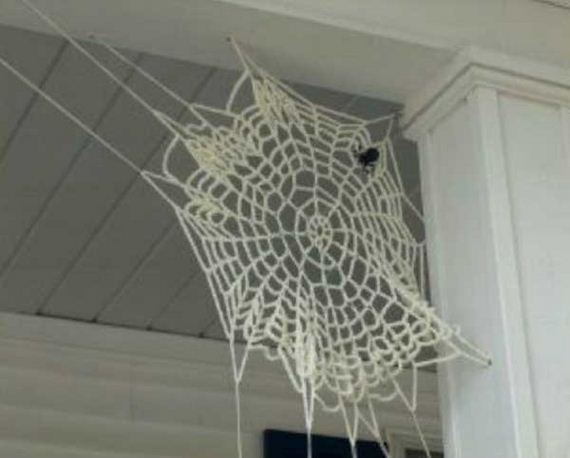 Similar pattern: snowcatcher.net
16. A cute blanket with a peacock feather motif to keep you warm on those winter nights.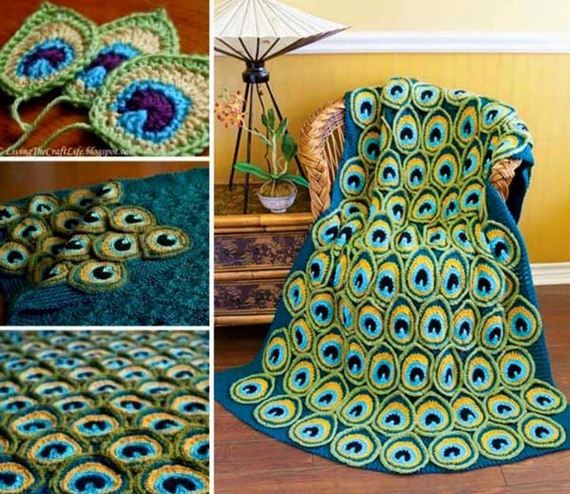 Get Free Pattern ====> livingthecraftlife.blogspot.com
17. Make adorable home decorations or gifts like these little cactus characters.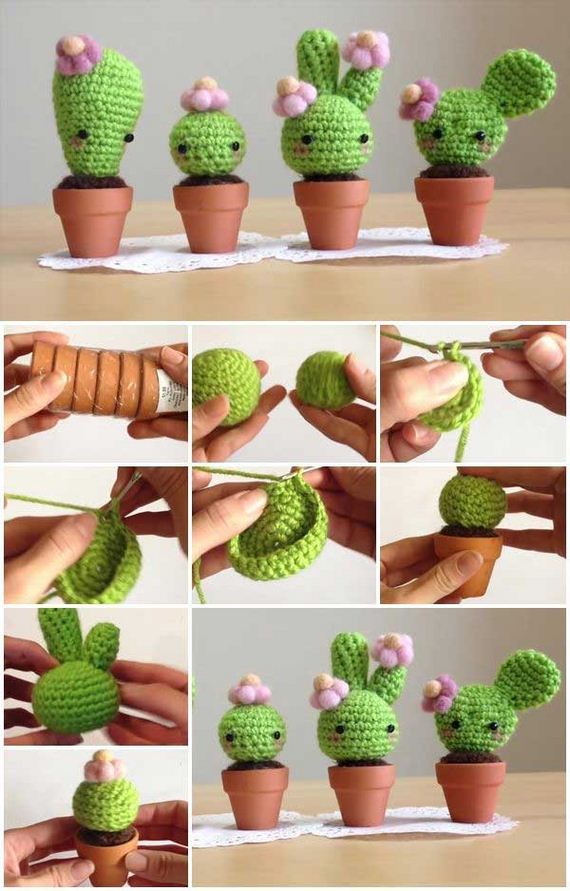 Get Tutorial here ====> youtube.com
18. Not only for Christmas tree ornaments, they can be used in any decorating plan.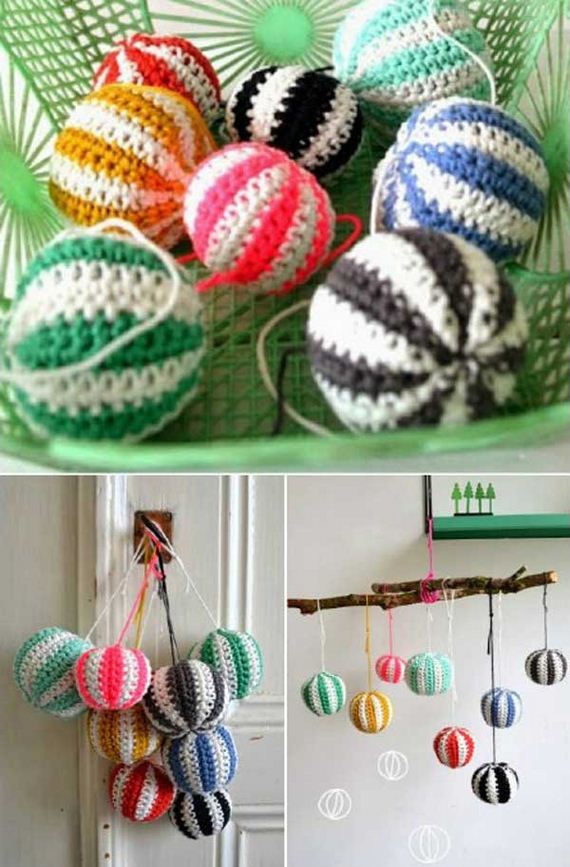 Get Tutorial here ====> ing-things.blogspot.ie
19. Christmas table would look gorgeous with these santa pants cutlery holder.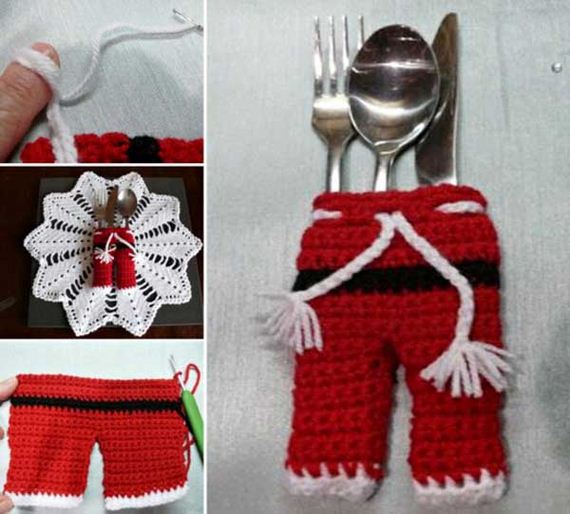 Source: stringtheorycrochet.co.uk
20. This hearts and flowers mobile would be a focal point of a baby nursery.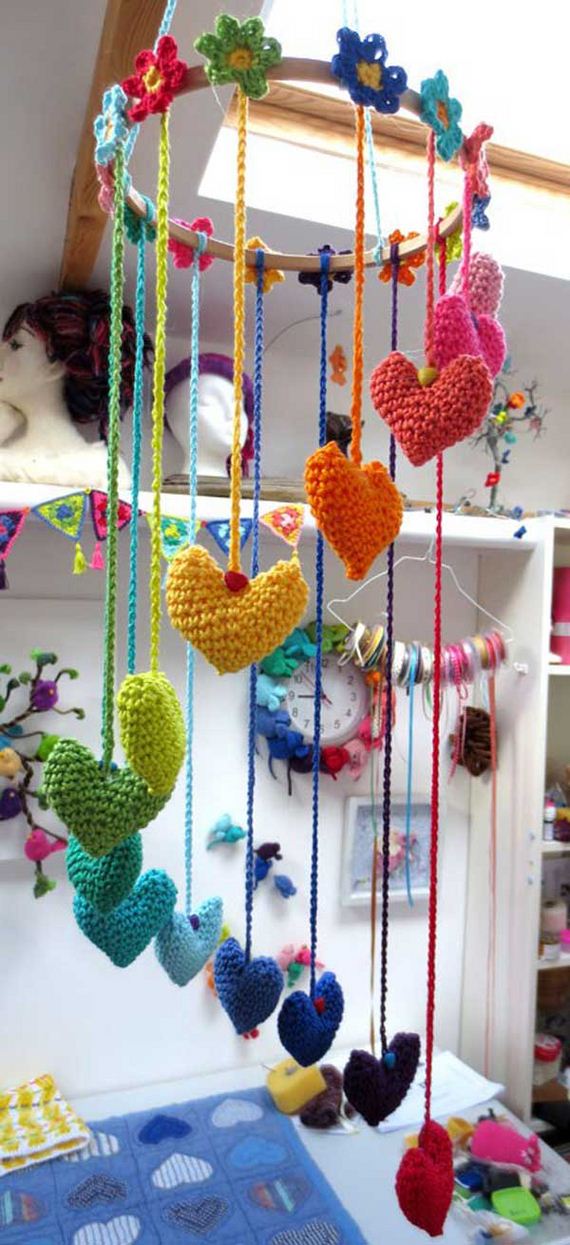 Source: planetpenny.co.uk
---
---