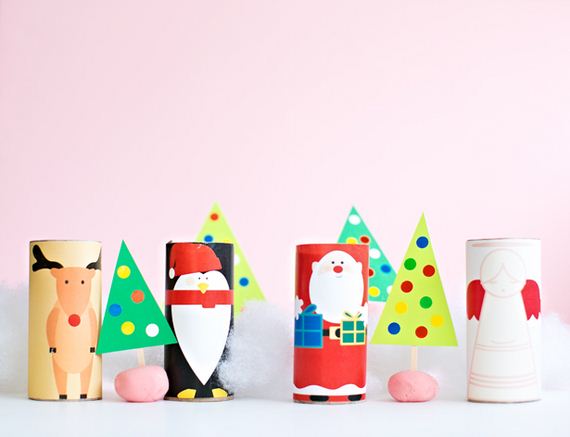 The Best DIY Paper Christmas Ornaments
The Best DIY Paper Christmas Ornaments
---
Here are The Best DIY paper Christmas ornaments to create with the kids tonight and are perfect for novice crafters!
1. Paper Bows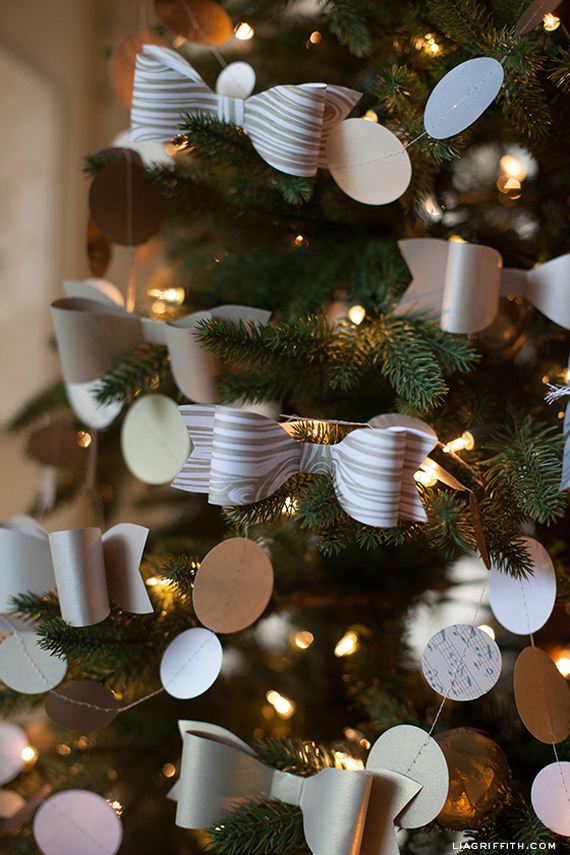 Top your tree off like a present all on its own with help from Lia Griffith. We are in love with all these dainty bows.
2. Paper Scalloped Balls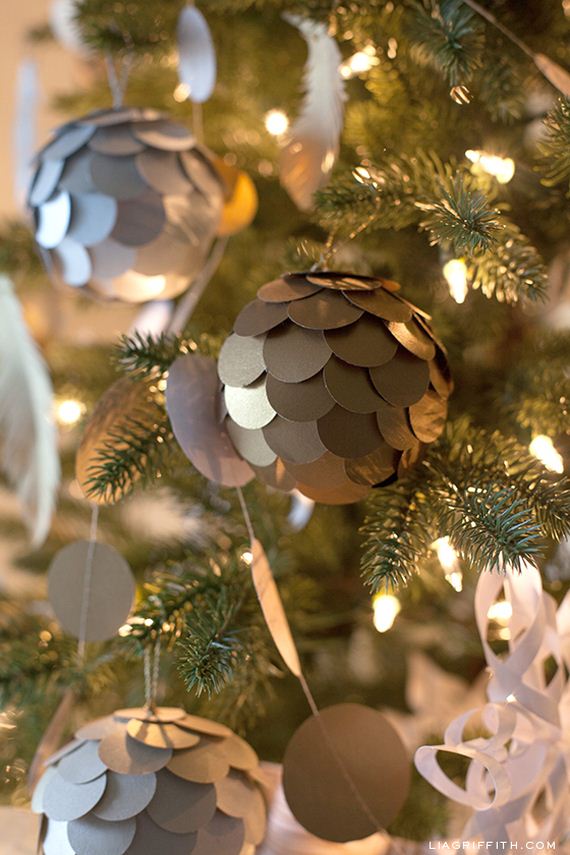 Lia Griffith has some festive scalloped balls that you can make for your tree too. Just grab some fun paper and get started tonight!
3. Paper Diamonds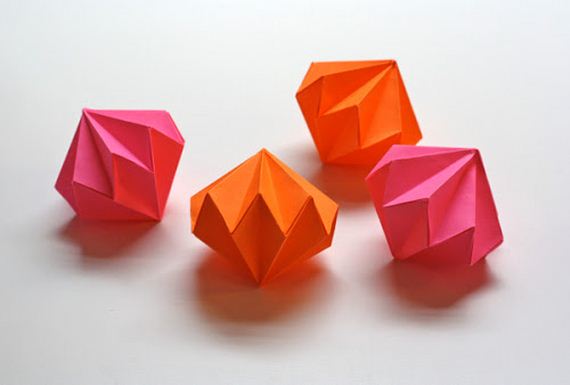 How About Orange makes some diamonds that can delight your tree as well. From glitter paper to neon tones, have some fun with this one.
4. Paper Flowers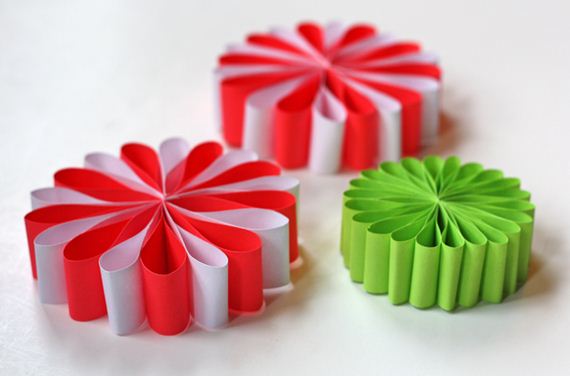 You could round out your tree with some paper flowers as well. Just hop on over to How About Orange and learn how!
5. Paper Stacked Starburst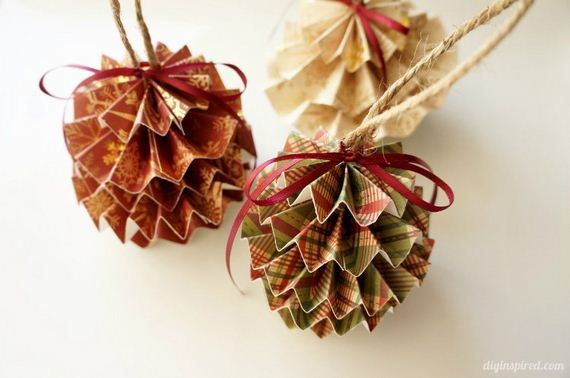 DIY Inspired stacked some starburst designs for something extra festive. You could even use different colored and patterned paper throughout the project.
6. Paper Festive Balls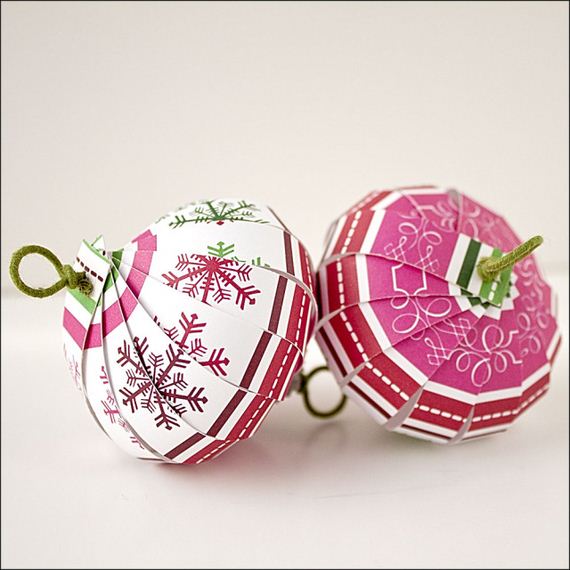 The Crafty Sisters makes easy, festive ball ornaments that your tree will love. Visit the blog and grab all the simple details.
7. Paper 6-Point Stars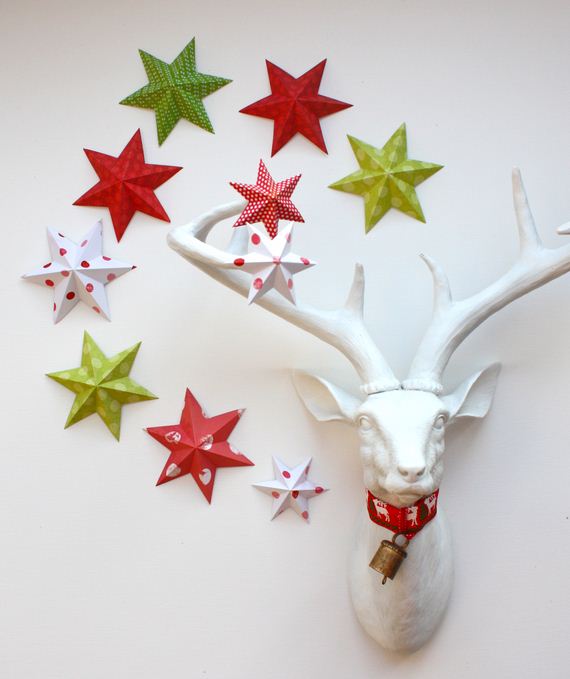 Even these paper, 6-point stars could make for great Christmas tree ornaments. Kate's Creative Space has the tutorial and know-how you need.
8. Paper Sphere Ball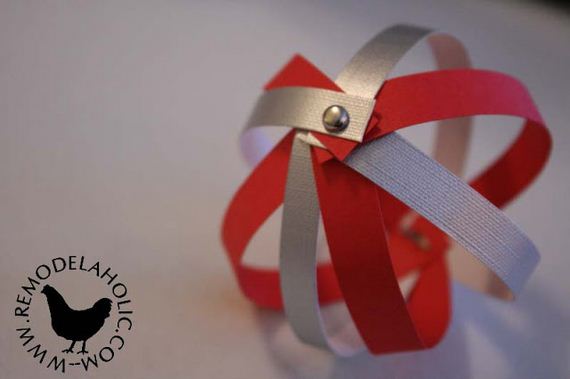 This paper sphere ball could be a fun addition as well. Visit Remodelaholic and grab the kiddos for some extra hands.
9. Paper Folded Stars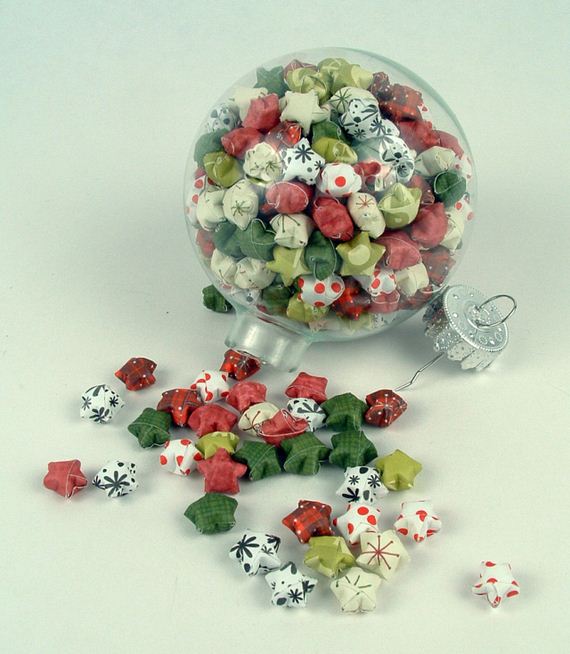 The Crafty Sisters made these small, folded stars out of paper as well. This is a great project for any leftover scrapbook paper and putting it to good use.
10. Paper Ballerinas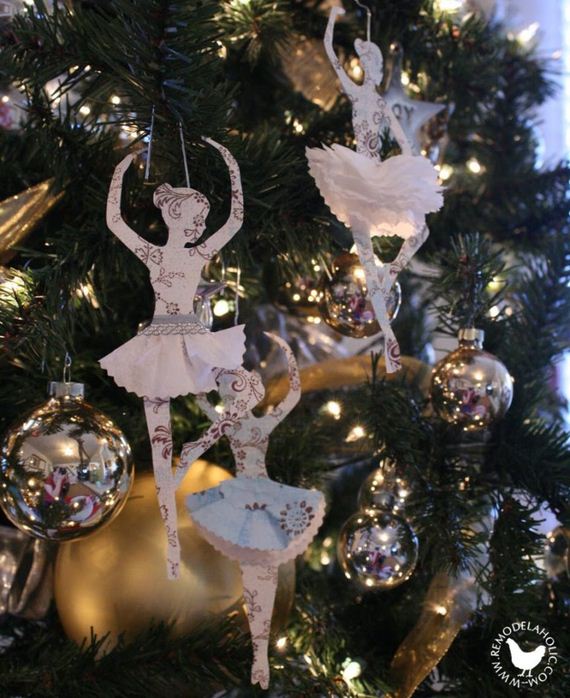 Remodelaholic featured these charming paper ballerinas and we instantly fell in love. You've got to add a bit of ballet, feminine detail to the family tree!
11. Paper Dictionary Flowers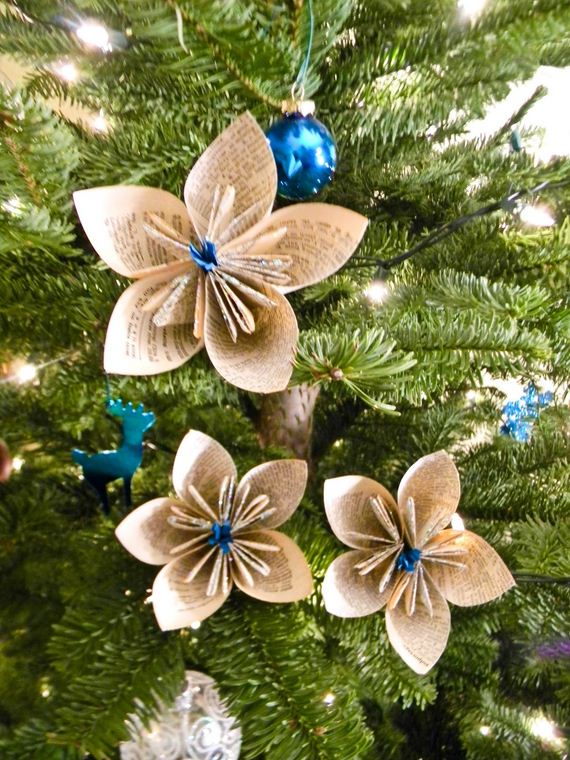 Over at From Dahlias to Doxies, you'll learn how to make some more paper flowers. It's the materials used, pages from a dictionary, that make it so special.
12. Paper Reindeer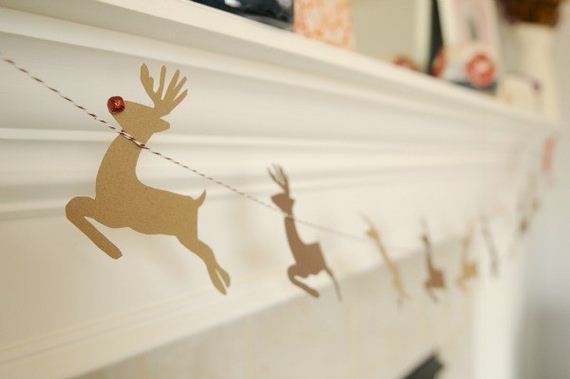 Run quickly over to The Proper Blog and learn how to make some reindeer garland for the tree. Of course you can make just a few of Santa's friends and make them into classic ornaments as well.
13. Paper Geo Designs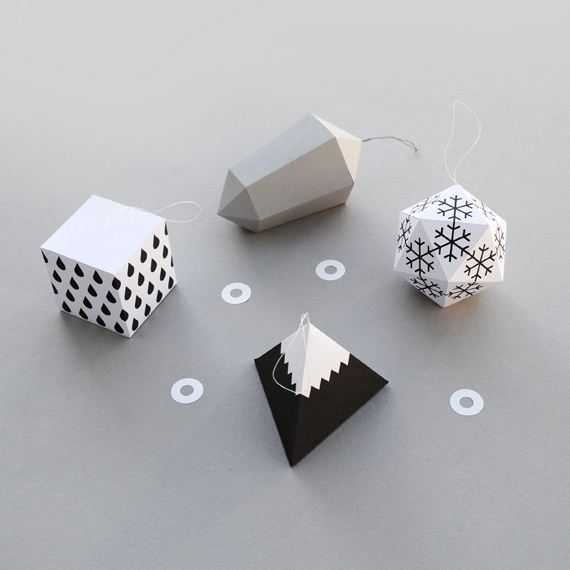 14. Paper Tube Characters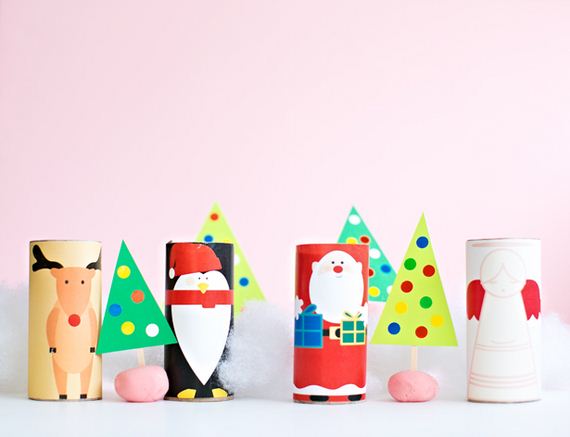 Hello Wonderful took some paper tubes and turned them into fun, wintery characters. The kids will love getting involved with this one.
15. Paper Scrap Balls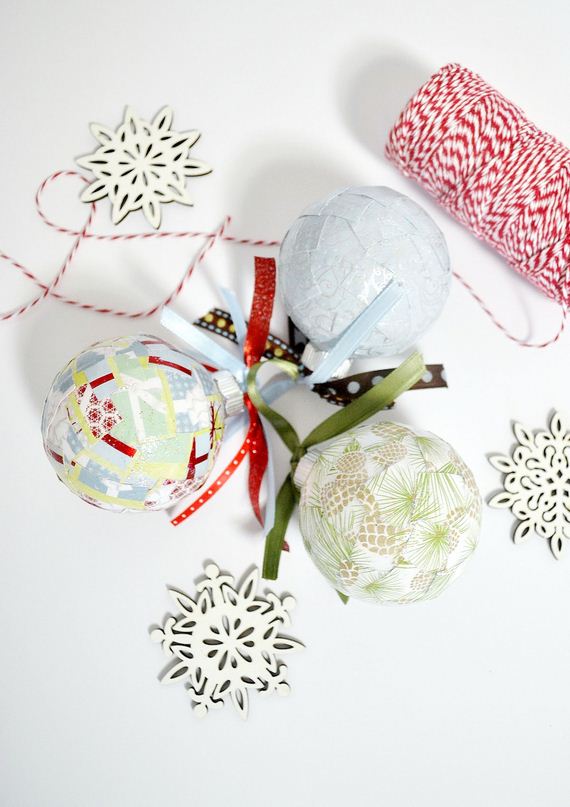 Here's another great way to put all of your scrap paper to good use. Visit Mod Podge Rocks and follow the easy steps.
16. Paper Nutcrackers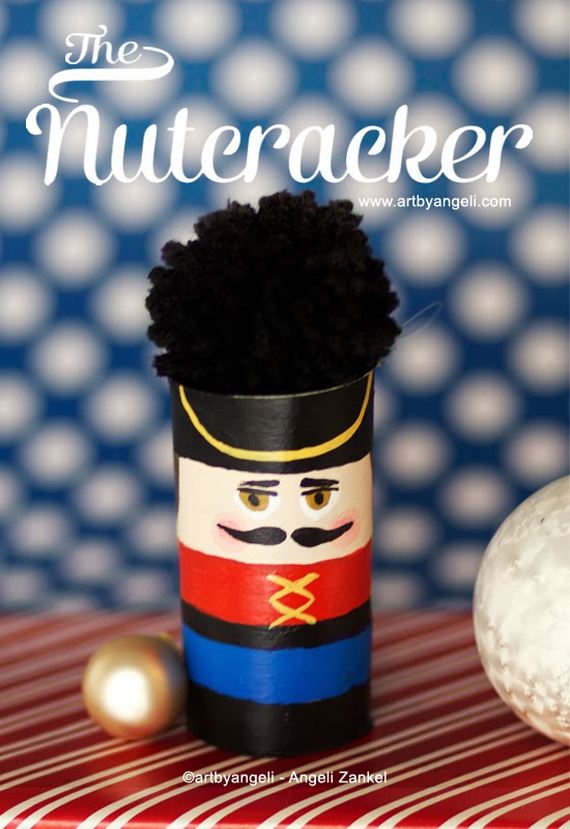 Nutcrackers are a quintessential part of the holidays. So why not have Art by Angeli help you make one for the tree?
17. Paper Geode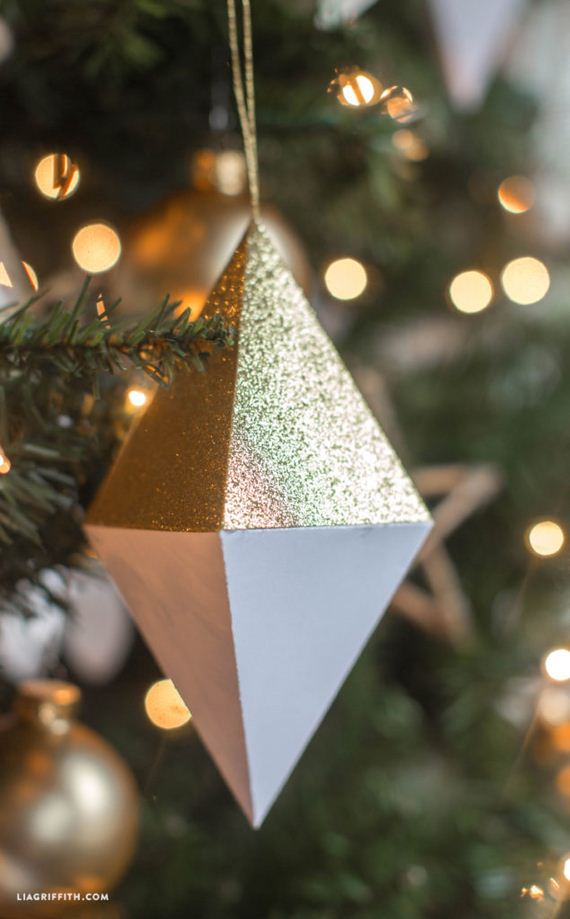 Lia Griffith has another gorgeous, paper ornament DIY that we're loving. And dip them in some glitter while you're at it!
18. Paper Glitter Cutouts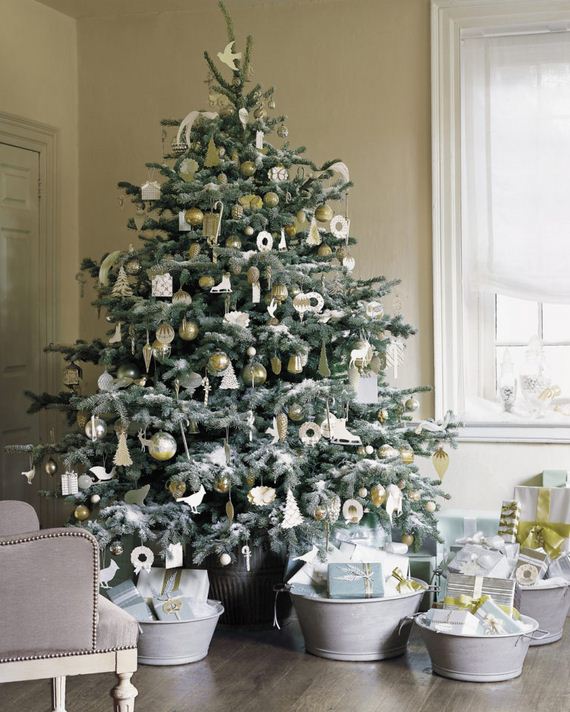 19. Paper Spiral Trees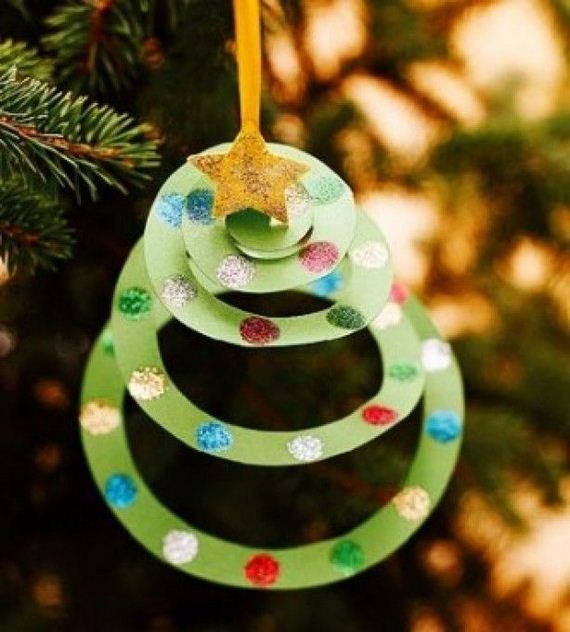 These paper spiral trees are fun too, don't you think? We found them features at Parents and love how they'll add a bit of whimsy to your Christmas tree this year.
20. Paper Candy Cones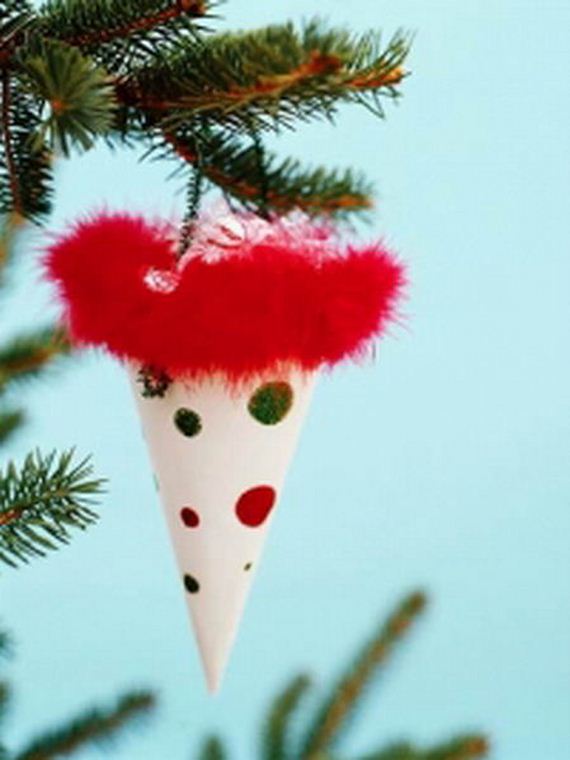 Parents also had these paper candy cones to inspire us. You can have a lot of fun with picking out the paper and embellishments with this one.
21. Paper Penguins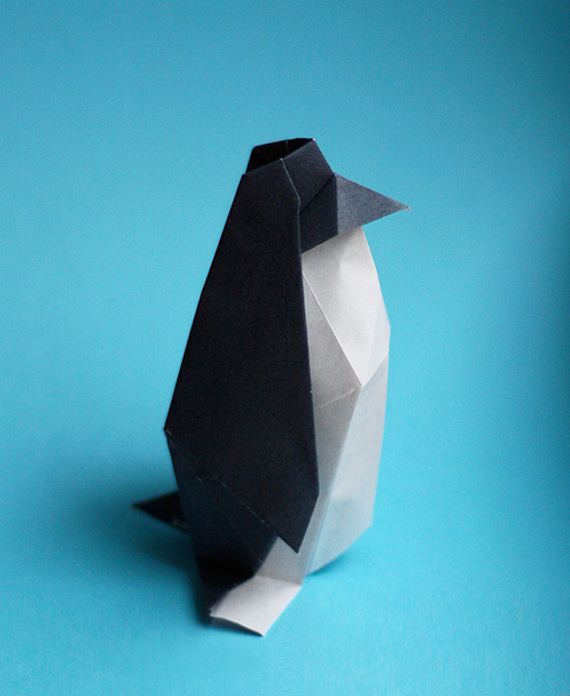 How About Orange made some adorable paper penguins too! Just add a hook and cover the tree with their youthful charm.
22. Paper Book Stars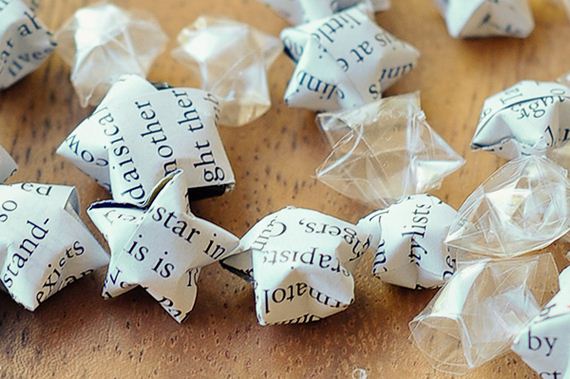 We're loving these paper stars from The Cheese Thief. Stars are always a great way to decorate for the season, especially on the tree.
23. Paper Wreaths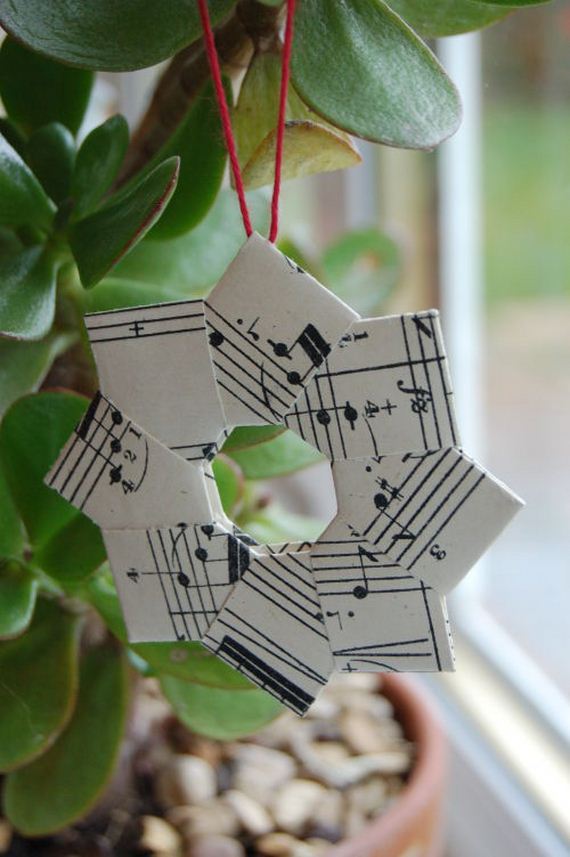 Some mini paper wreaths are just another fun little addition for your tree. Do them in colors or more classic of shades. (via)
24. Paper Geo Jewels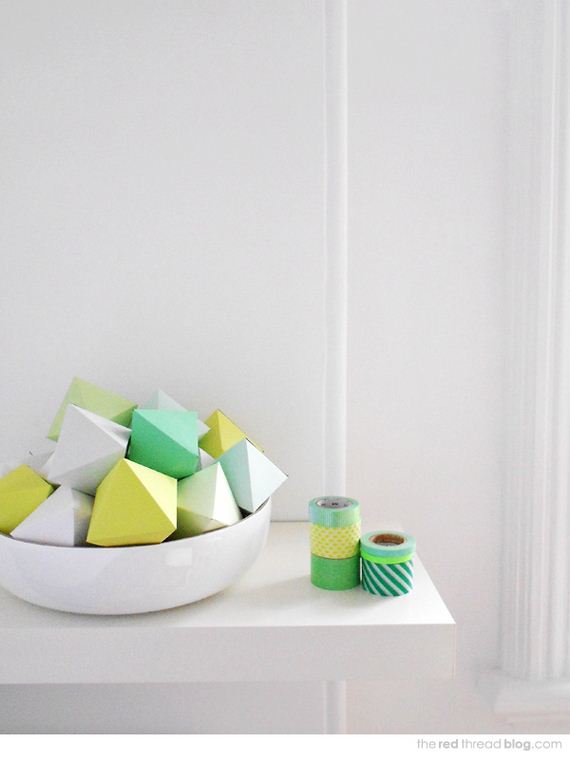 We Are Scout made some geo designs as well. Resembling jewels, adding some sparkly glitter to this one could be fun too.
25. Paper Origami Balls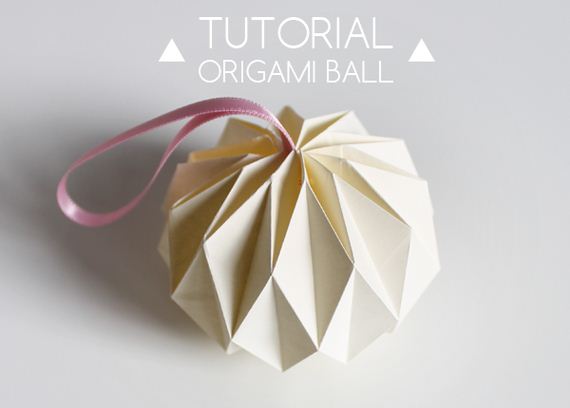 Giochi di Carta did a bit of origami magic with their paper ornaments. Check out how to make these balls after the jump.
26. Paper German Stars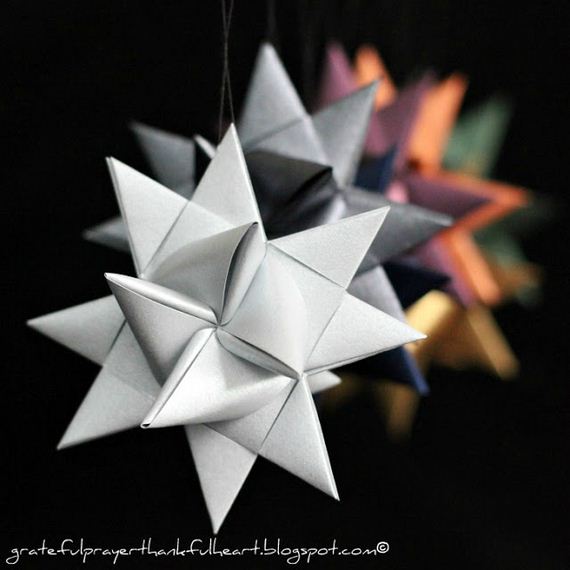 Here's another kind of star that can go on the tree too. Visit With a Grateful Prayer and a Thankful Heart for all the fun details.
27. Paper Angels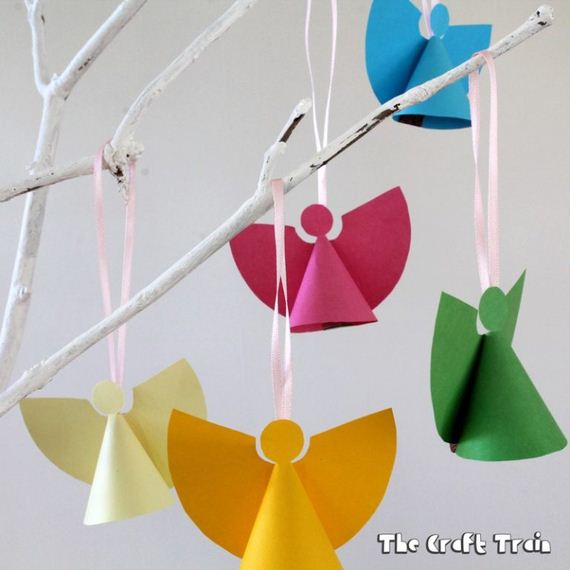 The Craft Train made some paper angels that were hard not to fall in love with. They're another classic way to decorate for Christmas but also easy to whip up too.
28. Paper Ying-Yang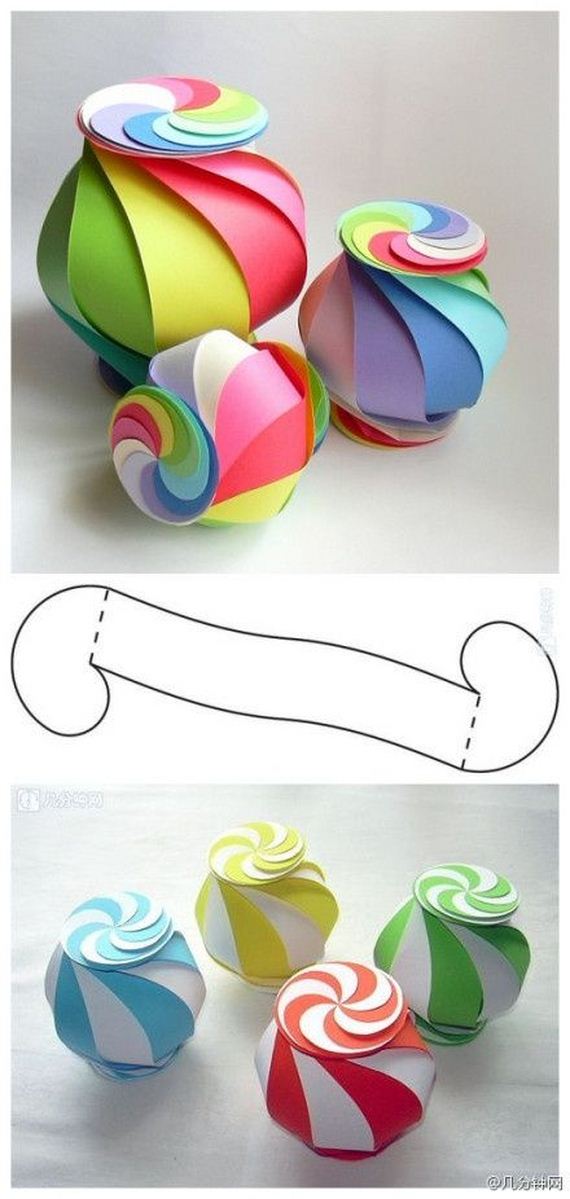 Instructables made some paper ying yangs that resemble peppermint candies!
29. Paper Modern Trees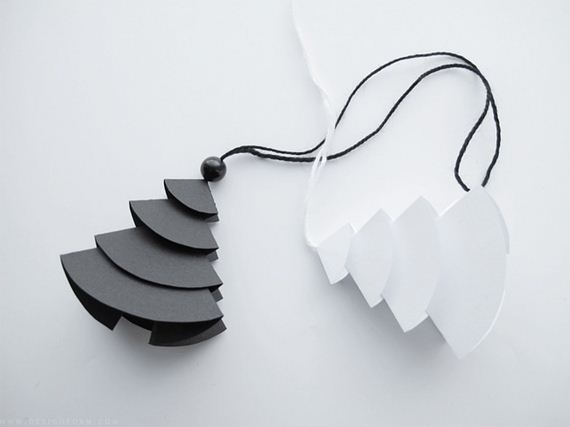 If you want to make some paper trees with a more modern twist then these are the ones for you. Black, white, or other neutrals colors would wrok quite nicely. (via)
30. Paper Multi-Color Balls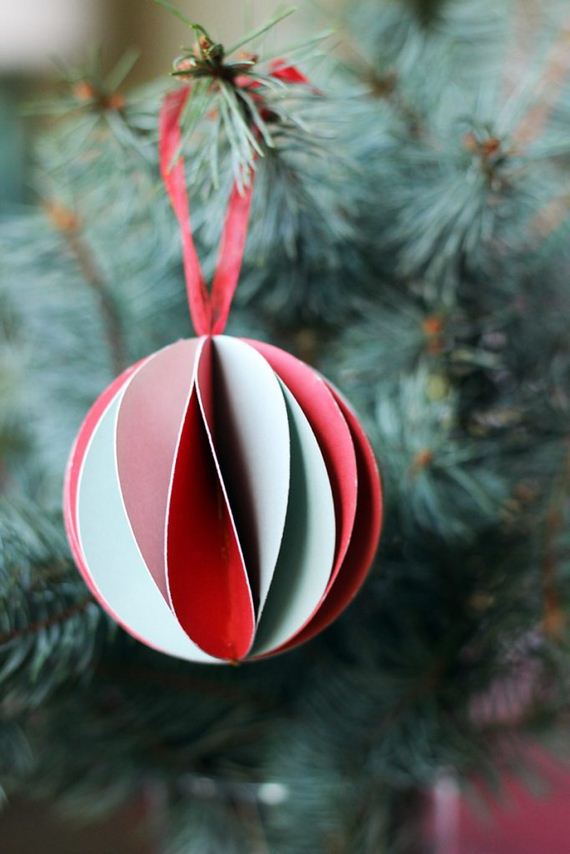 Hello Yellow Blog made some multi-color balls that are fun and festive too. Take the leap and check out the tutorial.
31. Paper Cupcake Liner Garland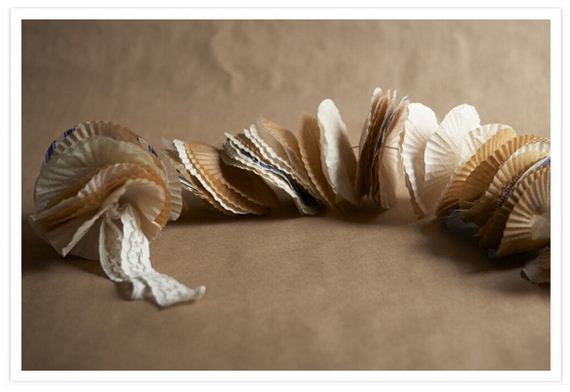 100 Layer Cake made some garland that could decorate your tree in a unique way as well. It may not be classic paper but these cupcake liners can add fun texture!
32. Paper Geo Trendies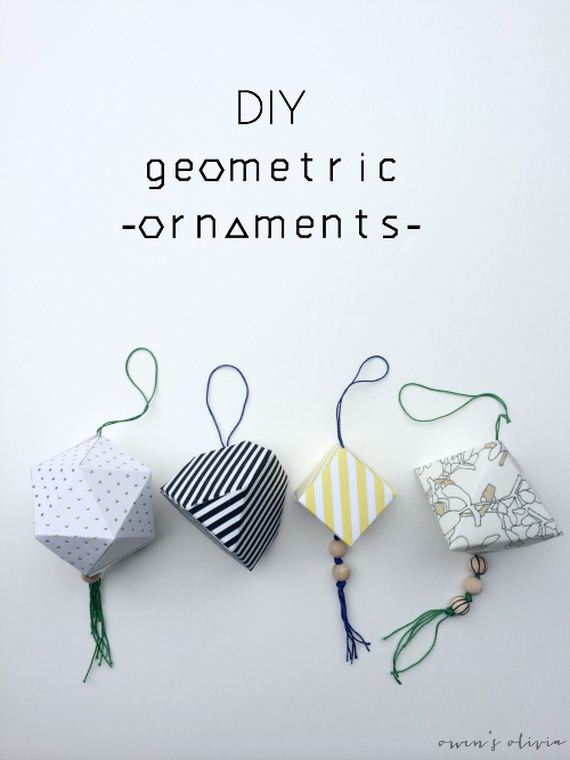 And here we have some more geo designs that we fell in love with too. They're super trendy and you can learn all about these ones over at U Create.
33. Paper Striped Baubles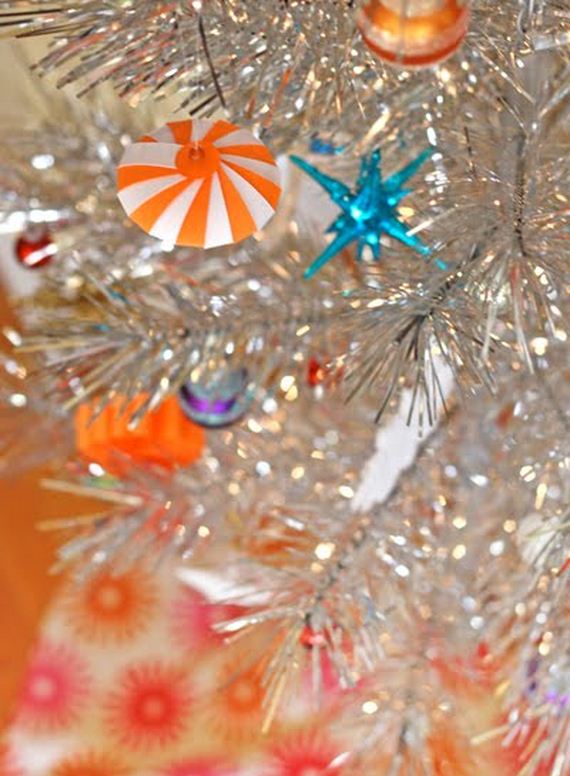 How About Orange created these funky striped baubles that you can make at home too. Baubles are always welcomed on the Christmas tree!
34. Paper Drops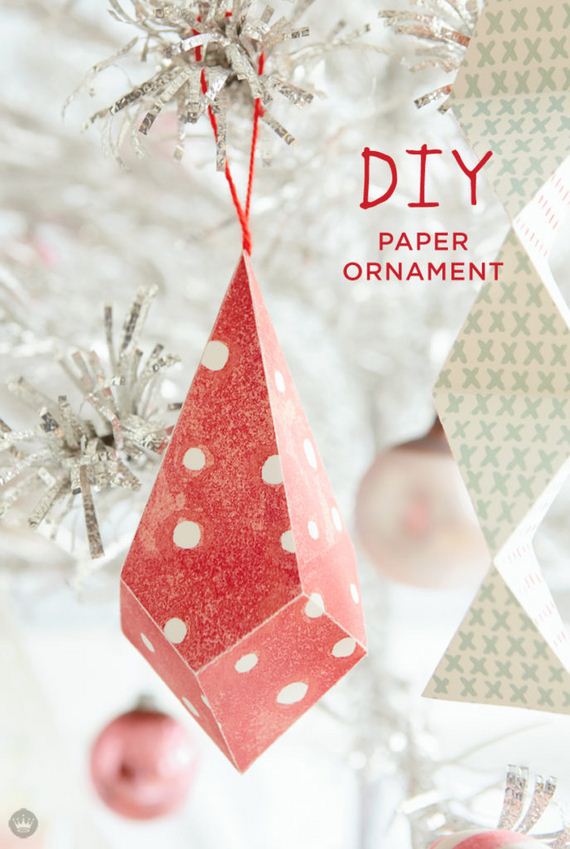 35. Paper Punch Flower Ball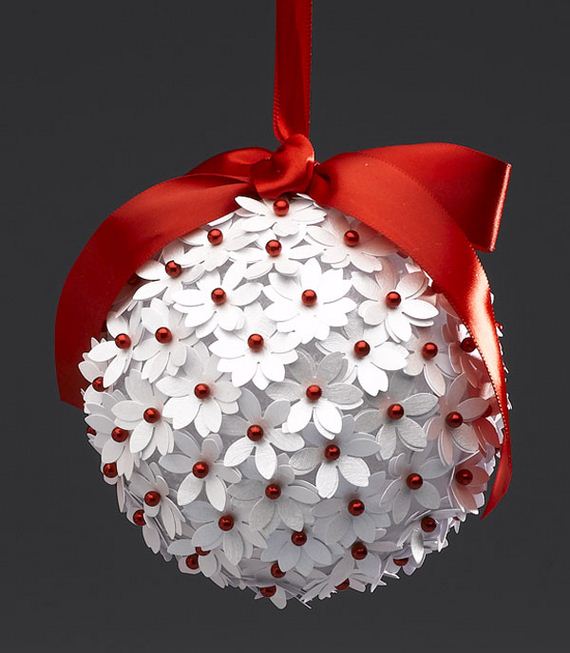 Do you have any paper punches inside your craft room? If so, you can create something similar to this! (via)
36. Paper Houses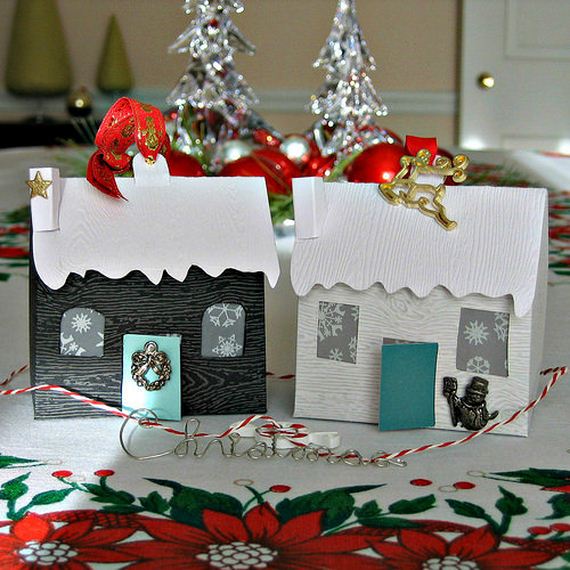 All Things Paper whipped up these adorable little houses! Create some of your own and personalize to your liking before you place them onto the tree.
37. Paper Sculptures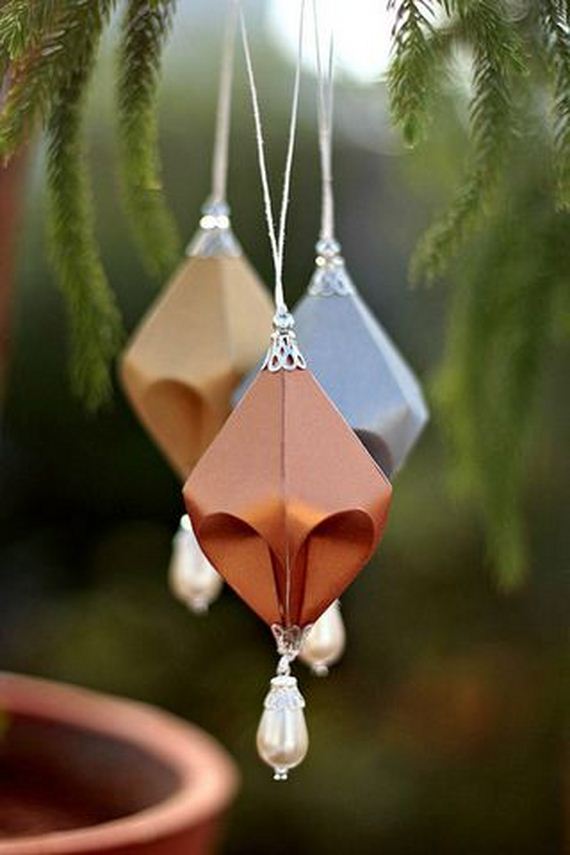 All Things Paper also made these little sculptures. Embellish them to match your own style and has fun spreading them throughout the tree.
38. Paper Ball Garland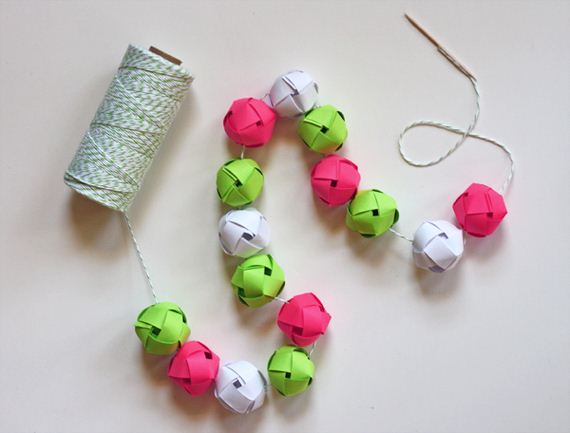 We love this garland from How About Orange as well. You can even take the balls as singular decorative pieces and turn them into classic ornaments.
39. Paper Santas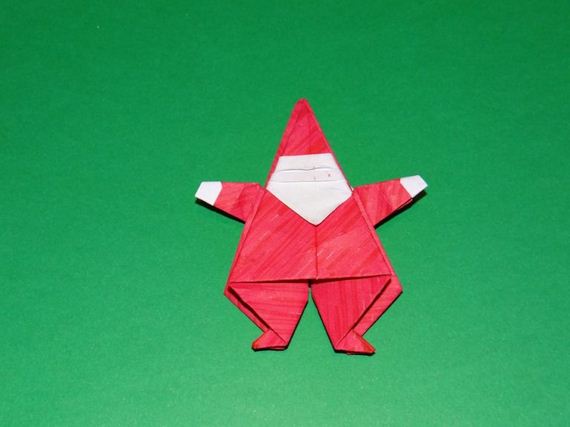 What's a tree without a Santa or two hidden throughout. Make some paper Santas and mayve even add a bit of glitter to his suit. (via)
40. Paper Whimsy Tree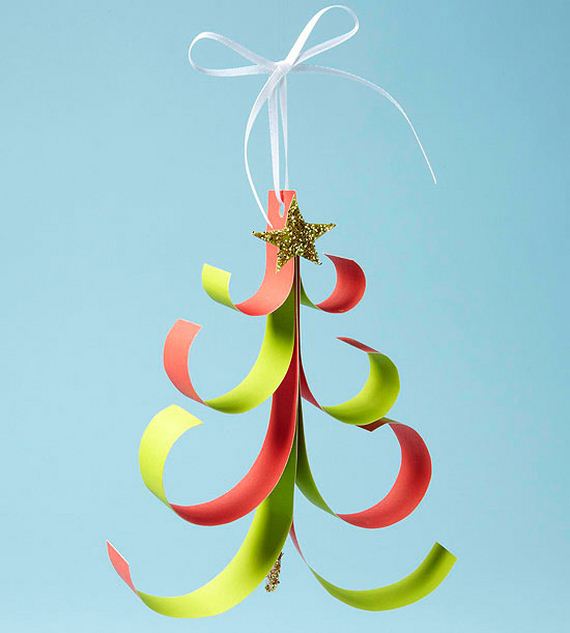 Parents also featured this whimsical Christmas tree. It's just another way to get the kids involved and add a bit more of a magical element to the season.
41. Paper Minecraft Cubes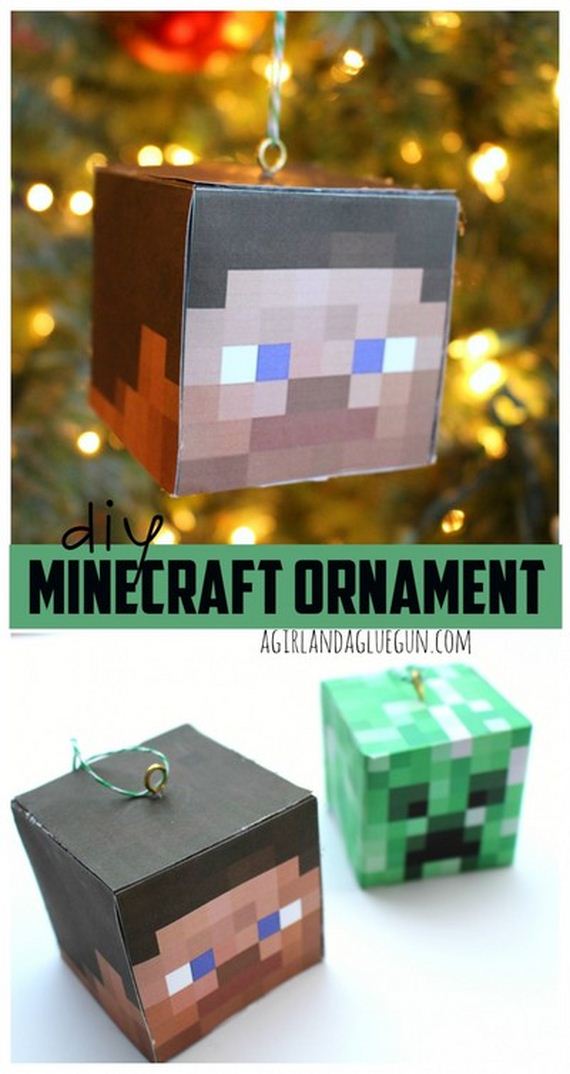 Anyone or any of your kiddos fans of Minecraft? If so, you'll want to check out this fun paper ornament DIY now! (via)
42. Paper Polyhedra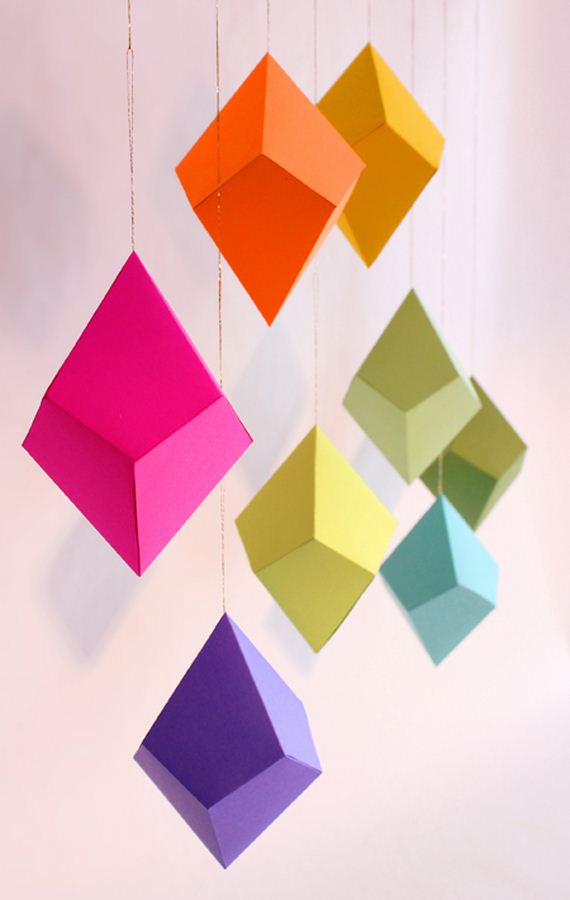 Field Guide 35 made these chic paper polyhedral ornaments that we're loving. This coincide with the geo trend making it's way across all fashion and interior design pages.
43. Paper Baubles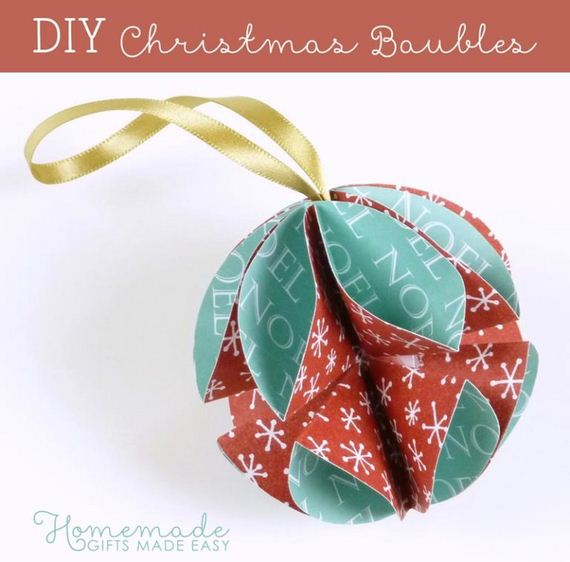 We have some more paper baubles that you can whip up tonight too. Add handmade fun to the tree with these cuties. (via)
44. Paper Mini Presents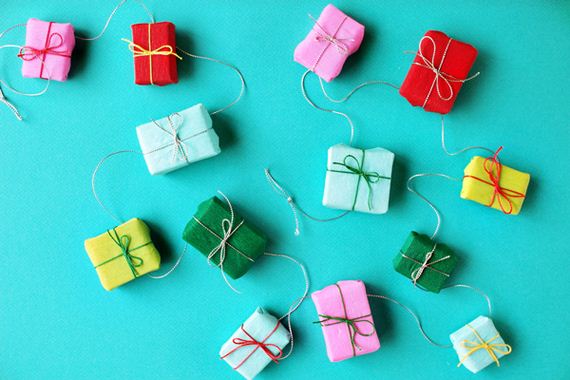 Oh Happy Day made some mini presents that will surely brighten up your tree. Check out the details after the jump!
45. Paper Poinsettias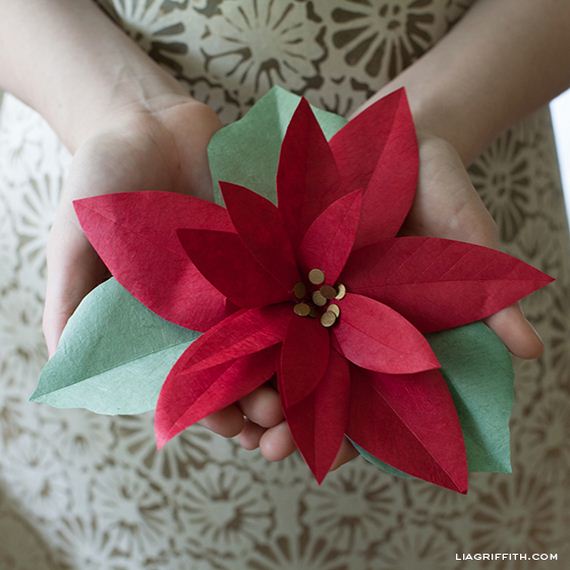 You'll need to visit Lia Griffith to snag the tutorial for these paper poinsettias. It doesn't get any more Christmasy than these winter florals.
46. Paper Pieced Balls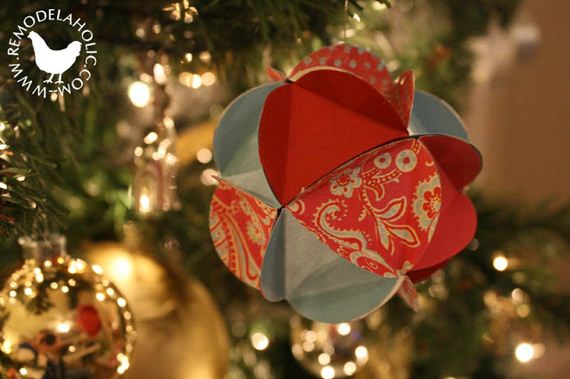 Remodelaholic made some paper balls that look a bit "pieced" together. It's just another fun take on a classic Christmas ornament.
47. Paper Neutral Balls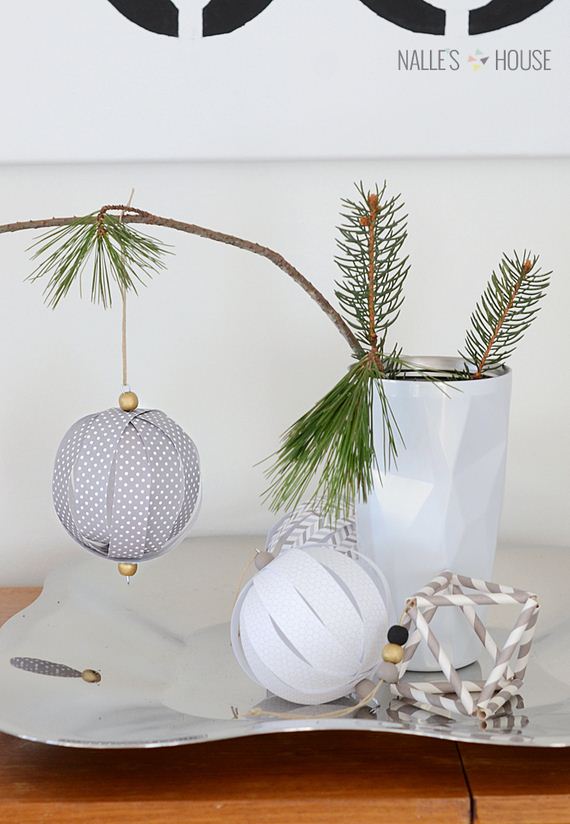 Nalle's House made some neutral-colored balls for those with a more monochromatic or contemporary holiday style. Grab the details and inspiration after the jump.
48. Paper Quilled Snowflakes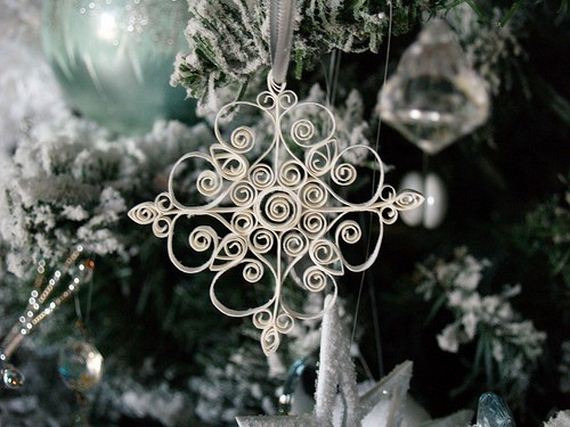 Run on over to Reece Dixon and follow along as you learn how to make these beautiful paper quilled snowflakes. You'll want to make more than one of these for the tree.
49. Paper Pendants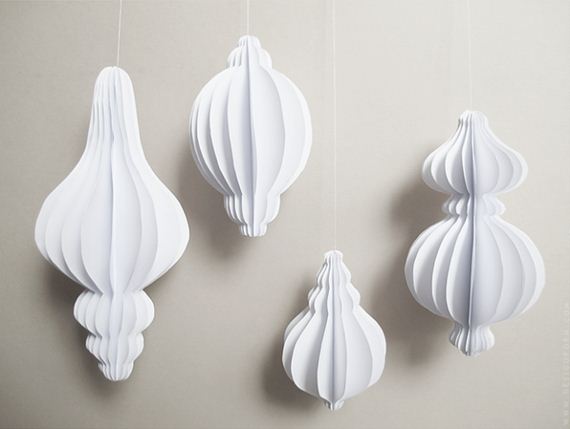 Design and Form shows us how to make these gorgeous paper pendants. These too can be dipped in a bit of glitter.
50. Paper Wheels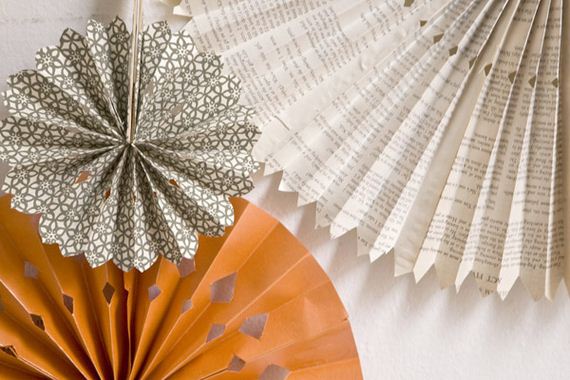 And finally, follow along at Ruffled for the know-how behind these paper wheels. They sure are fun, don't you think?
---
---