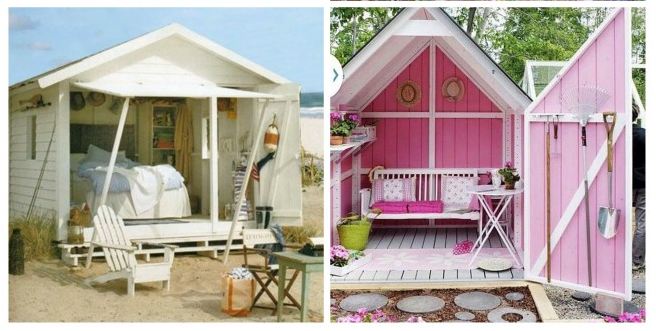 15 Amazing Darling She Sheds
15 Amazing Darling She Sheds
---
If you are an artist who would like to create alone with no distractions then an Artist She Shed is just the thing for you. Imagine being able to clear your mind and let your creative juices flow is this studio filled with everything you need to create beautiful art work.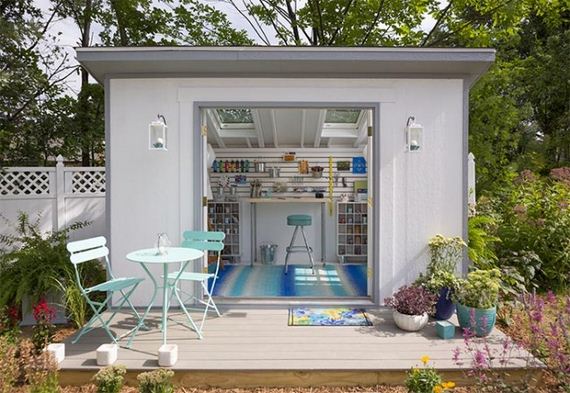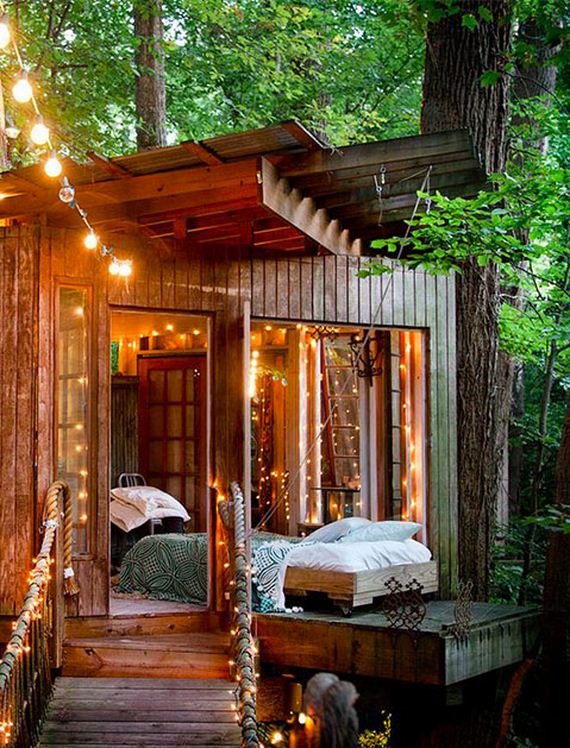 A Rustic She Shed is the tree house you always wanted as a kid. A quiet place lit by twinkle lights to enjoy all the things you love. with a small bed inside you could even have a camp out! Now that would be fun!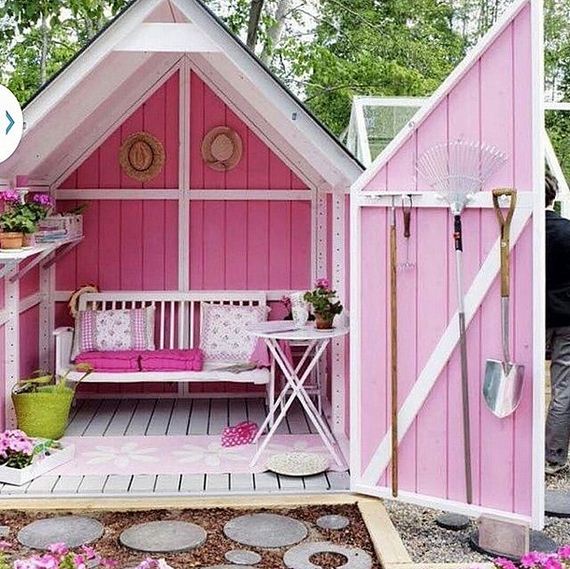 If pink is your signature color, and gardening has a special place in your heart, then this precious Pink Garden Shed is perfect for you. A great place to store some supplies and have a place to rest and have a glass of lemonade while working outside.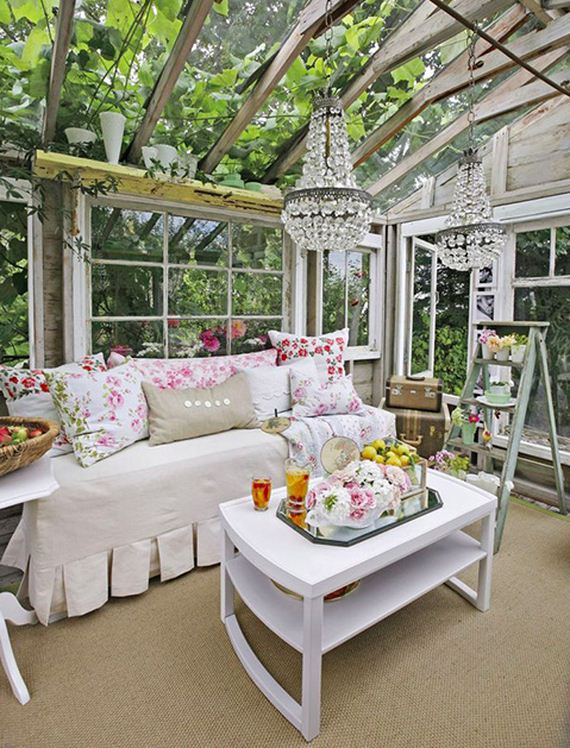 I think this beautiful chandelier says it all! A girls dream is to have a place with a comfortable place to sit with her favorite friends surrounded by pretty things she loves. This Dreamy Glass Shed would make for a perfect sitting room!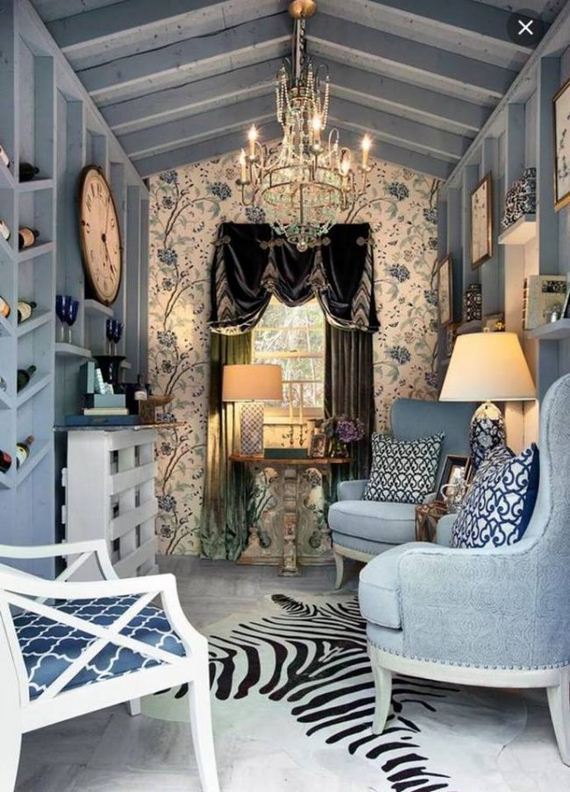 We love this fancy interior!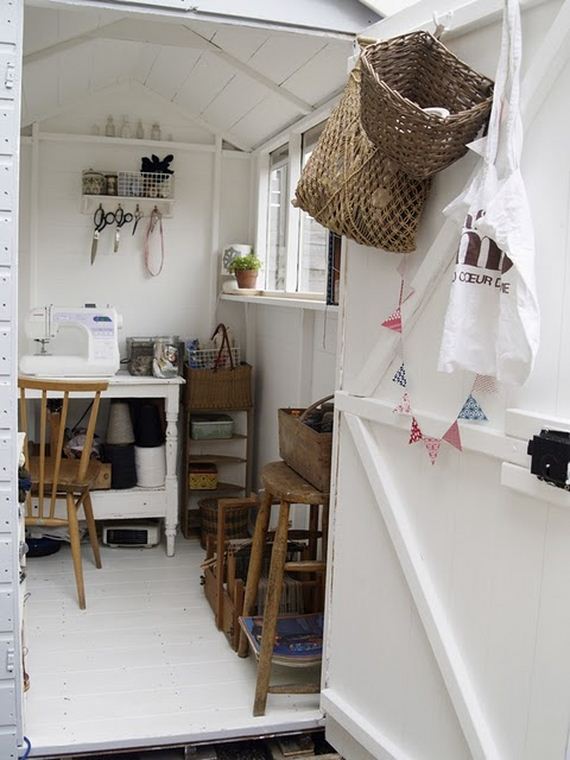 Do you love to do crafts, maybe sew? How would you like to do that in a small cute shed of your own. I love this Sewing Shed! I bet there is soft music playing and a a cool breeze coming through the windows.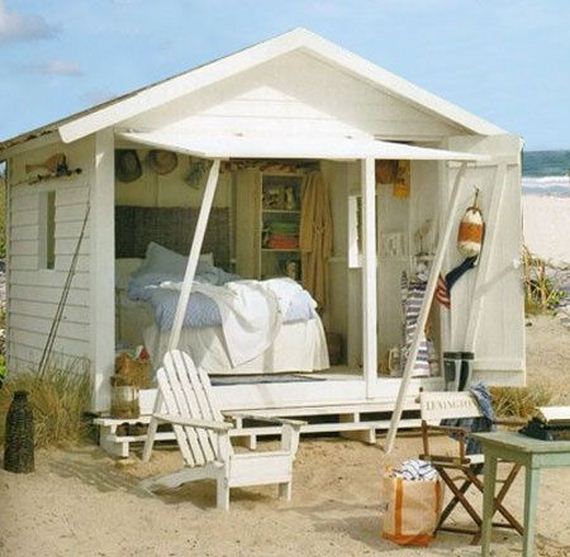 Could you imagine not only having a cute she shed to call your own, but how about one with an amazing view? A Beach Shed is one I would not hesitate to say "YES please" to! WOW! Just WOW!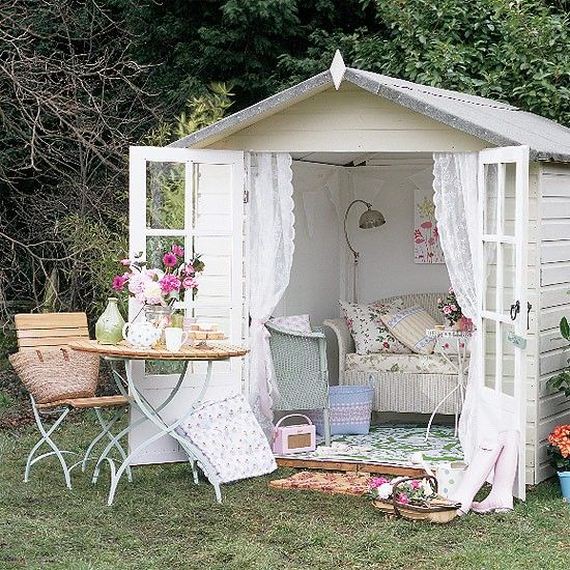 This Shabby Chic Shed is so inviting. I could picture sitting out there with a friend laughing about nothing and loving every minute of it.  Are we ever too old for a tea party? No way!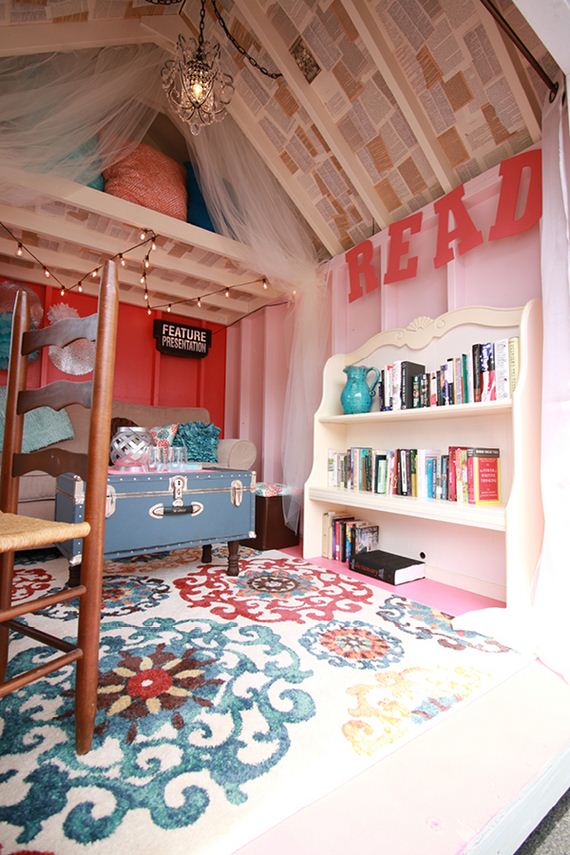 If you are a reader who loves a good book on a pretty Saturday then you will be thrilled to have your very own Reading Shed. Fill it up with your favorite books and let yourself jump right into the next series on your wish list.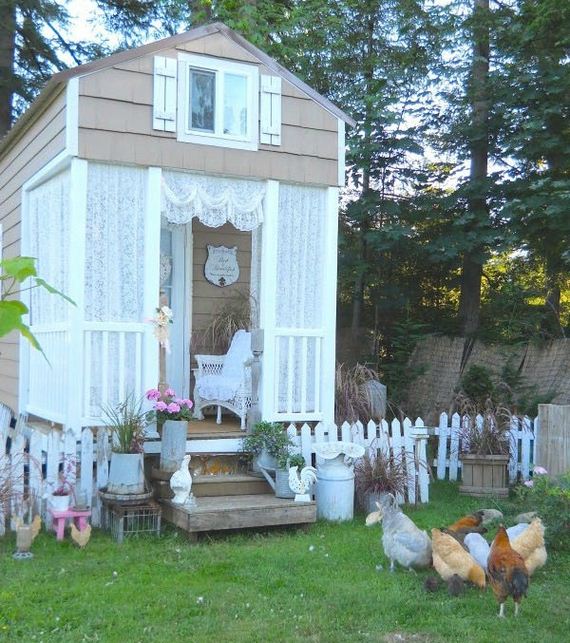 Not sure what it is, but these cute chickens look so relaxing to me. Can't you just picture putting your feet up after a long days work in this darling Farm Shed with chickens roaming around? Gives you such a sense of freedom!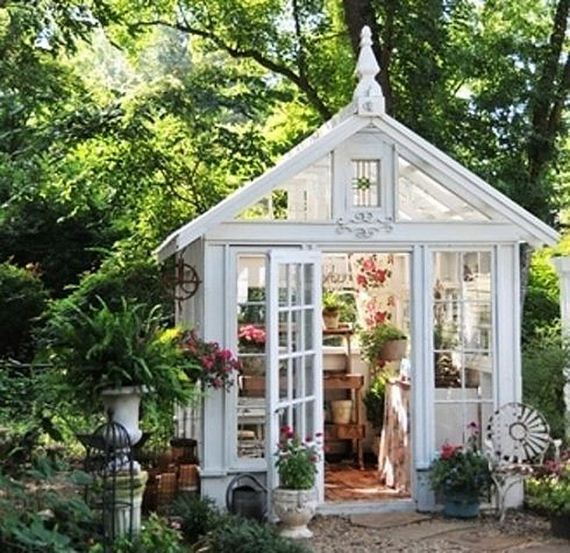 A Cozy She Shed with all things you love and enjoy surrounding you is the perfect escape from every day life. Add a cold drink and a cool Spring day and you'll have it made!
---
---