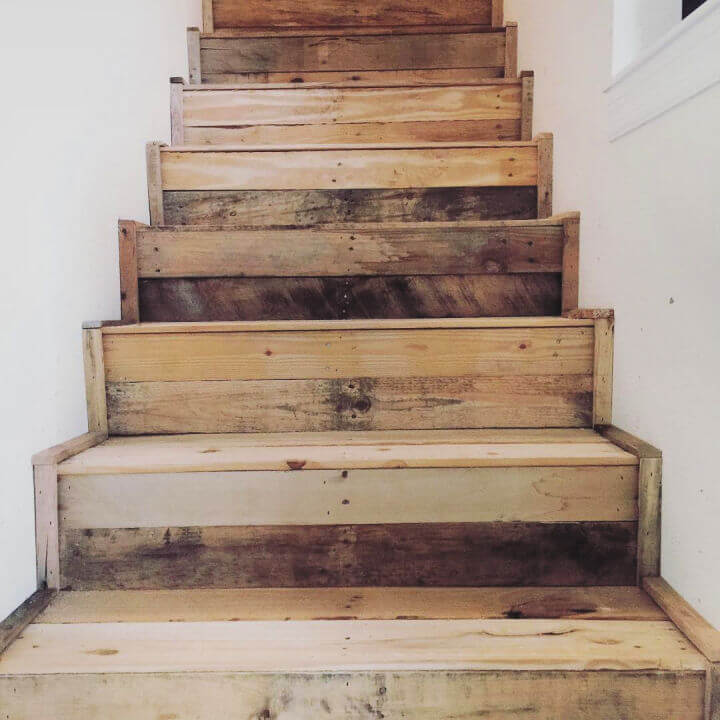 15 Amazing DIY Pallet Stairs
15 Amazing DIY Pallet Stairs
---
All you need to do is dismantle pallets and cut pallet slats and planks out of them, which would be further stacked to each other to form the customized staircases per your desires and needs.
1. Turn Pallets Into Stairs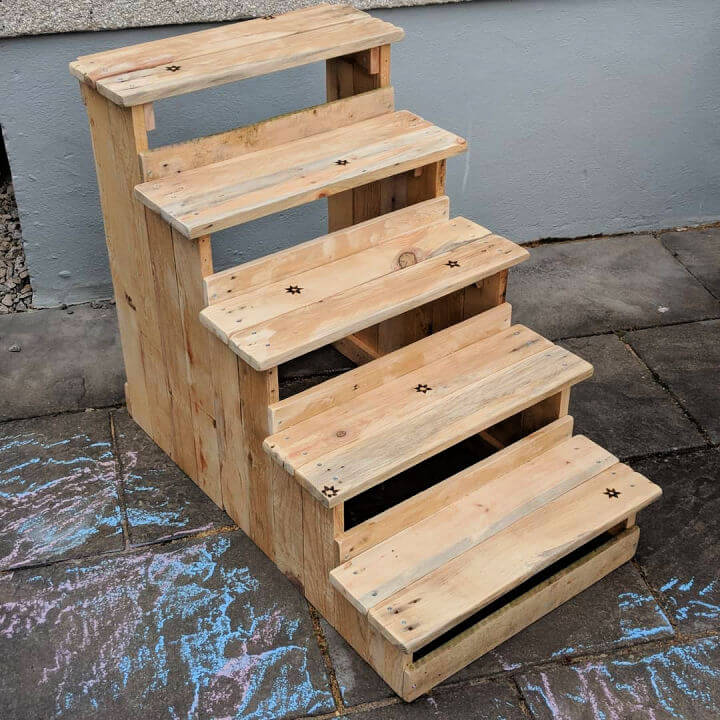 If you have pallets laying around, then make the most out of them with this project of the pallets into stairs. This small staircase can help you outdoors to do some work in the yard or the garden. Even if it does not work, you can bring it to use for the décor and adornment of your spaces!
2. Rustic DIY Pallet Stairs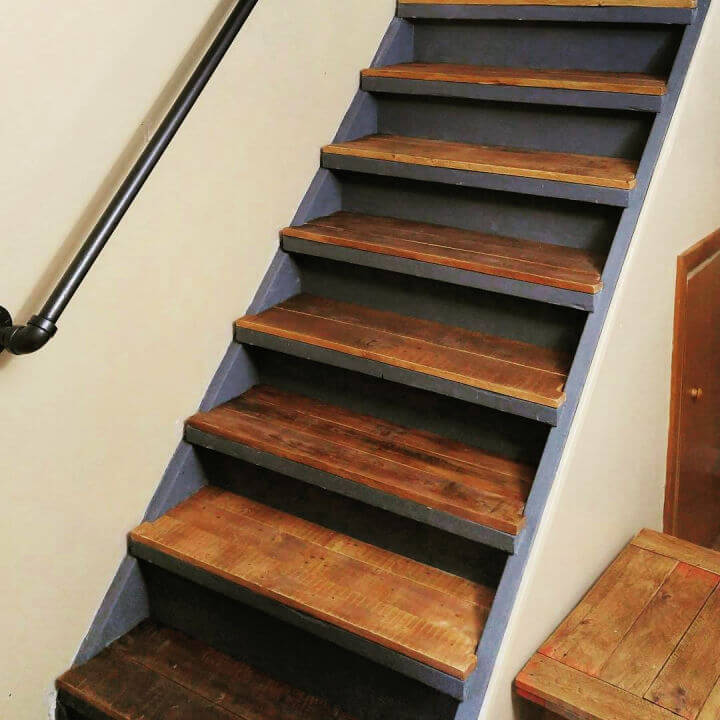 Need a staircase for your spaces? How about making this rustic pallet staircase and save yourself a lot of money? Using the wooden slats of the pallets, you can easily shape up the steps of these stairs. The wooden slats have been stained in rustic brown hues to achieve a complete rustic look for your spaces.
3. Larger Pallet Stairs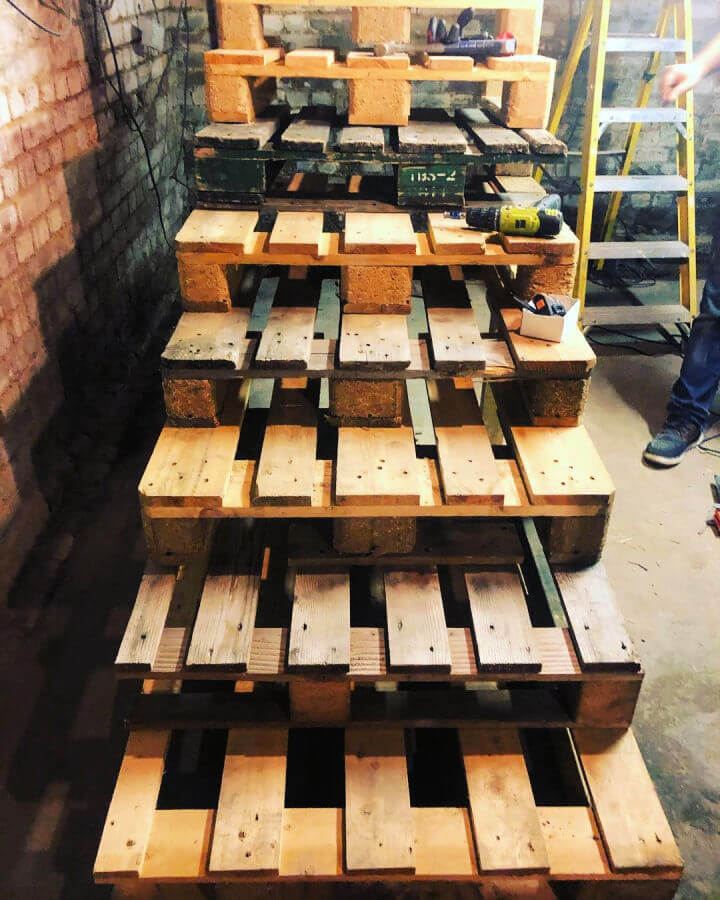 Here is the idea of creating this larger pallet staircase which is going to be so much fun. These larger pallet stairs need less work done with your tools because the whole pallet skids have been used to shape up these giant stairs. You can easily get a pile of pallet skids dropped at your places at the cost of few pennies.
4. Wooden Pallet Stairs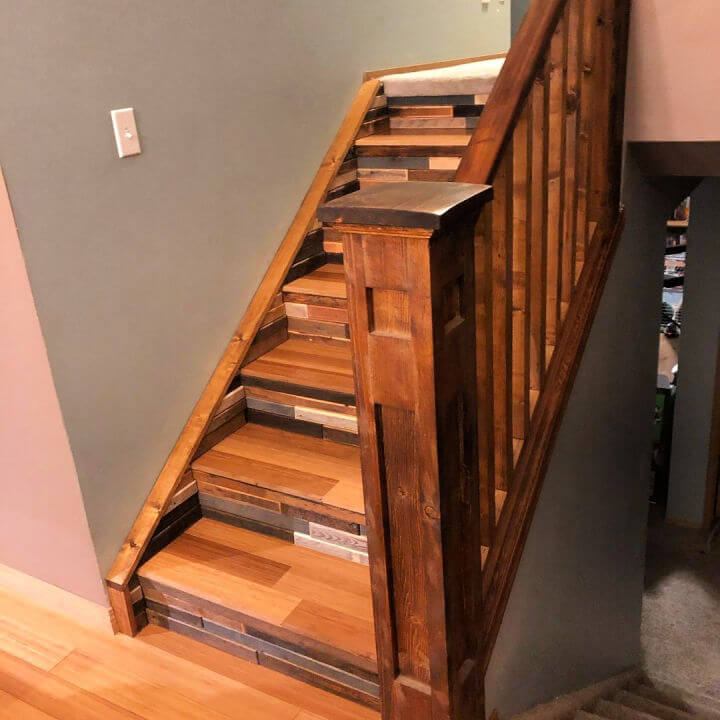 It's time to give your stairs a new and warming look, and these wooden pallet stairs are the perfect idea for that.  The best thing about this staircase is that you can make the most out of your pallet wood scrap. The beauty of these wooden pallet stairs lies in the multi-shades of natural wooden pallets.
5. DIY Pallet Staircase Design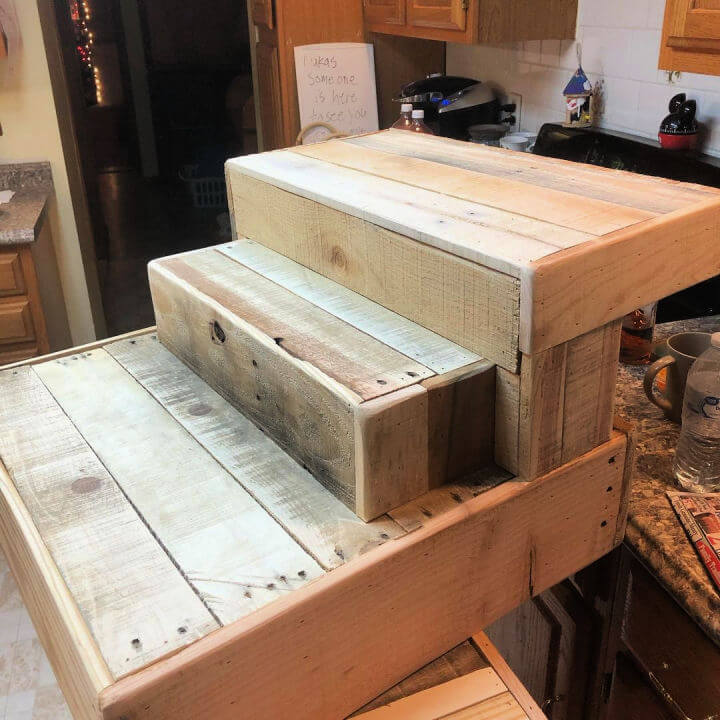 Have pallets around in bulk? Don't know what to do with that? How about making this pallet staircase design using those pallets and getting something functional out of the pallet uselessly lying around you?  You can make the staircase as long as you want to depend on your staircase need. Follow the easy and fun tutorial here!
6. Pallet and Driftwood Stairs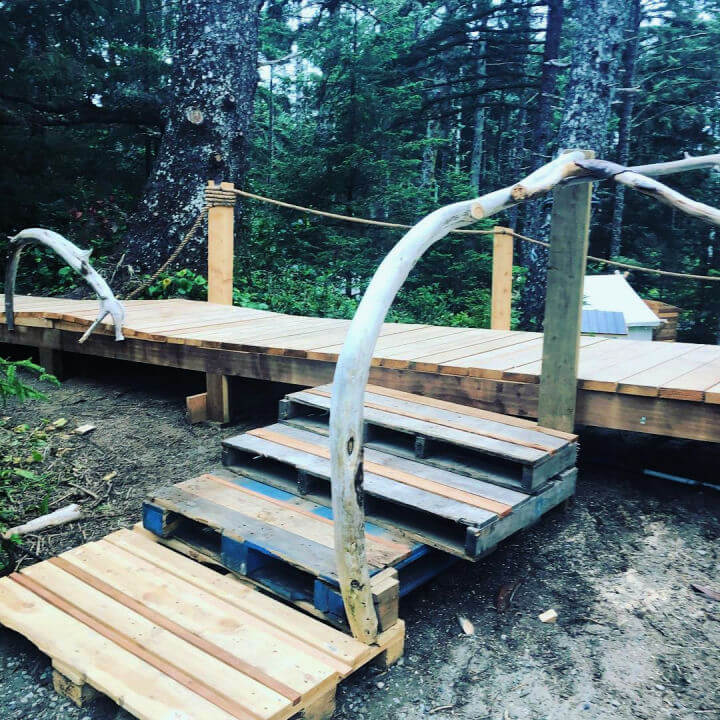 If you need to install a wooden staircase to your outdoor patio or yard, here is the idea of doing it more cheaply. Yes, this pallet and driftwood staircase will be the perfect plan for robust staircases yet low in cost. The pallet wood and driftwood combination really blend well for a rustic and shabby chic look.
7. DIY Stairs Out Of Old Pallets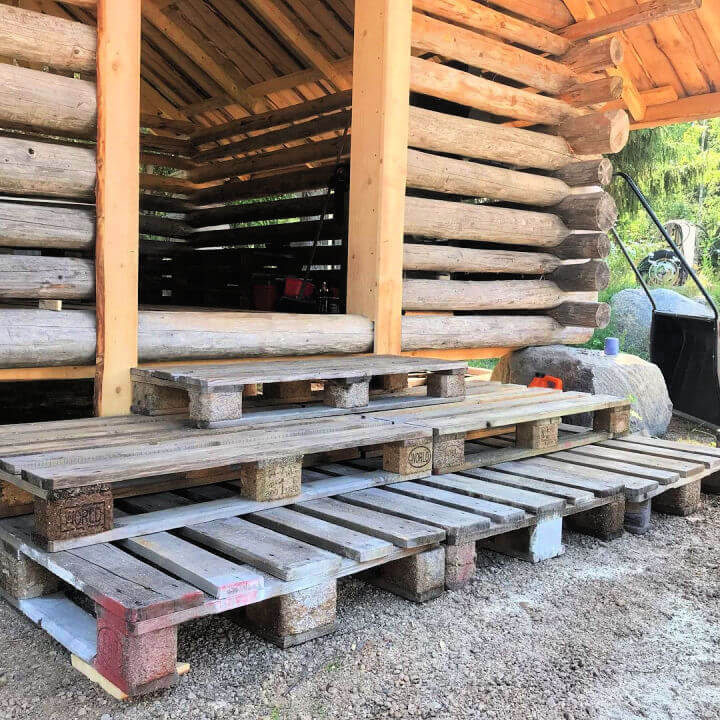 If you have a wooden den in your outdoors, this idea will perfectly win your hearts. Obviously, you need wood to create a staircase for your den, and these stairs out of old pallets can work so fine for the purpose. You need to put up the pallet skids together to shape up the stairs in your desired length and width.
8. Pallet Stairs Plan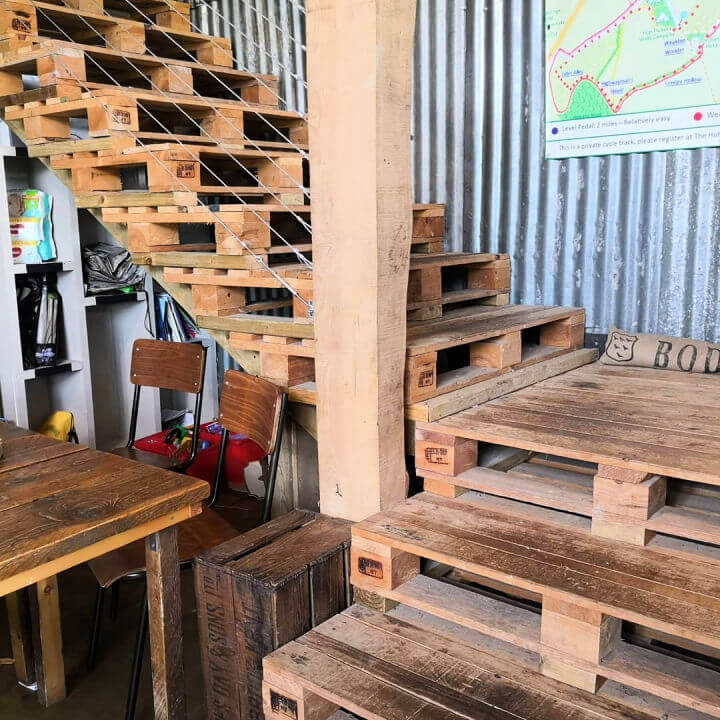 you can find pallets at the cost of few pennies once they have served their primary function. So get yourself a bunch of pallet skids to make these indoor pallet stairs. The best thing about these pallet stairs is that they are made out of complete pallet skids, so you do not need to work so hard for the stairs make.
9. DIY Stairs Made Of Palette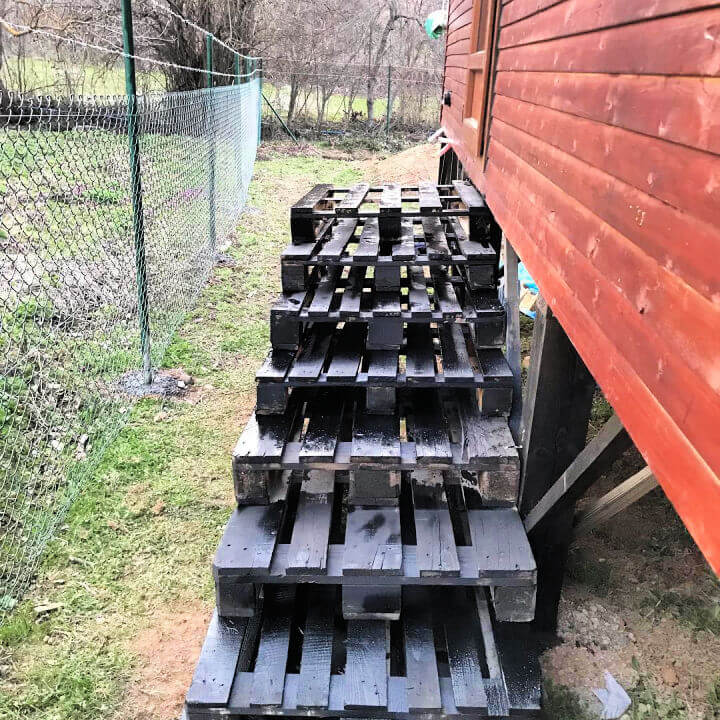 Here is another good use of the pallet skids to make your outdoors more functional and fun. This functional and sturdy staircase is made out of pallet skids. The whole pallet skids have been stacked to each other to create the steps of the pallet, and the black paint makes the stair look more robust.
10. Dreamy Pallet Stairs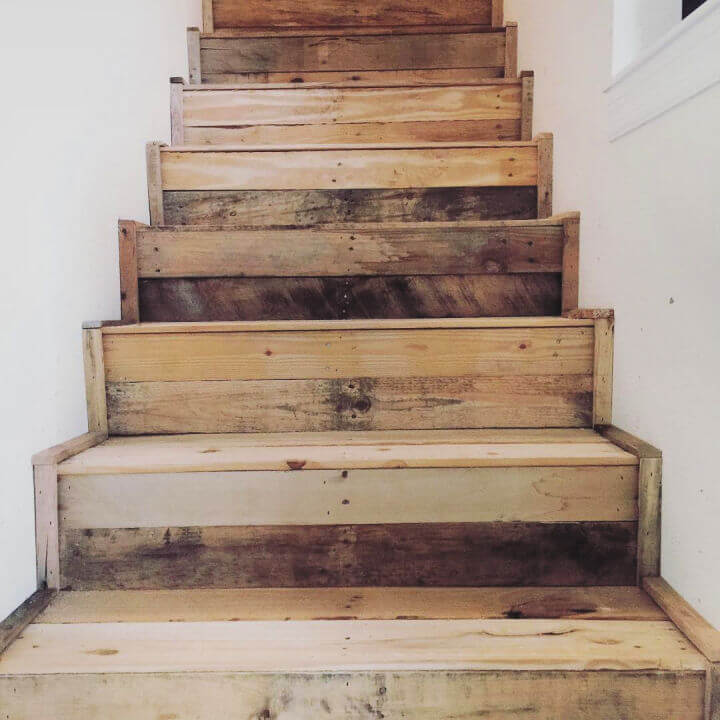 Installing a staircase indoors can be really a cost rage for you. The cheap solution lies in the pallets, and here is the dreamy pallet stairs idea to work up the staircase on your own. Using the fine and neat pallets, you can easily shape p this dreamy and rich-looking pallet staircase and that too with custom changes.
11. Recycling Pallet Stairs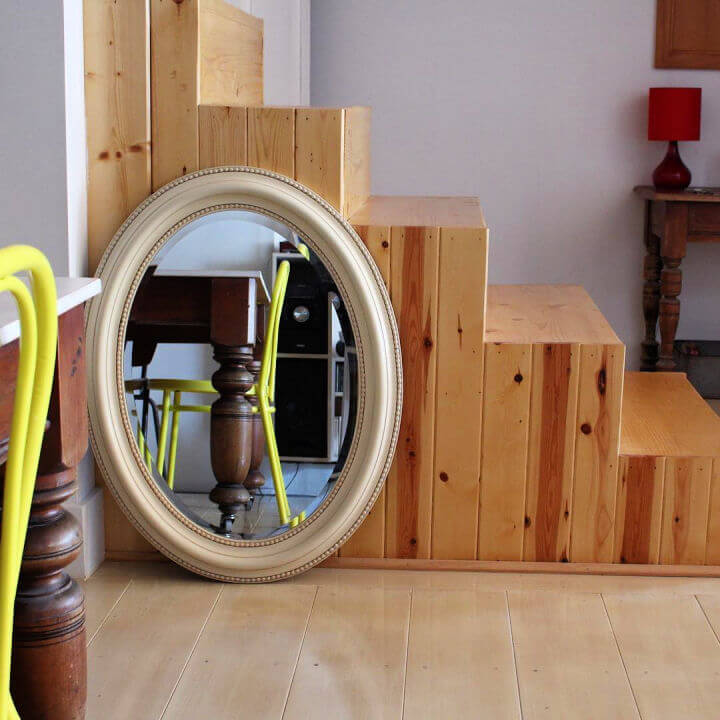 If you need something decorative and fun to fill up your spaces, get your hands on these recycling pallet stairs. The shining and the thick textured pallet stairs are so going to bring lively wooden vibes to your spaces. Let some other decorative stand and the support of these stairs like a mirror and charm up your spaces more.
12. Cheap Pallet Steps of Stairs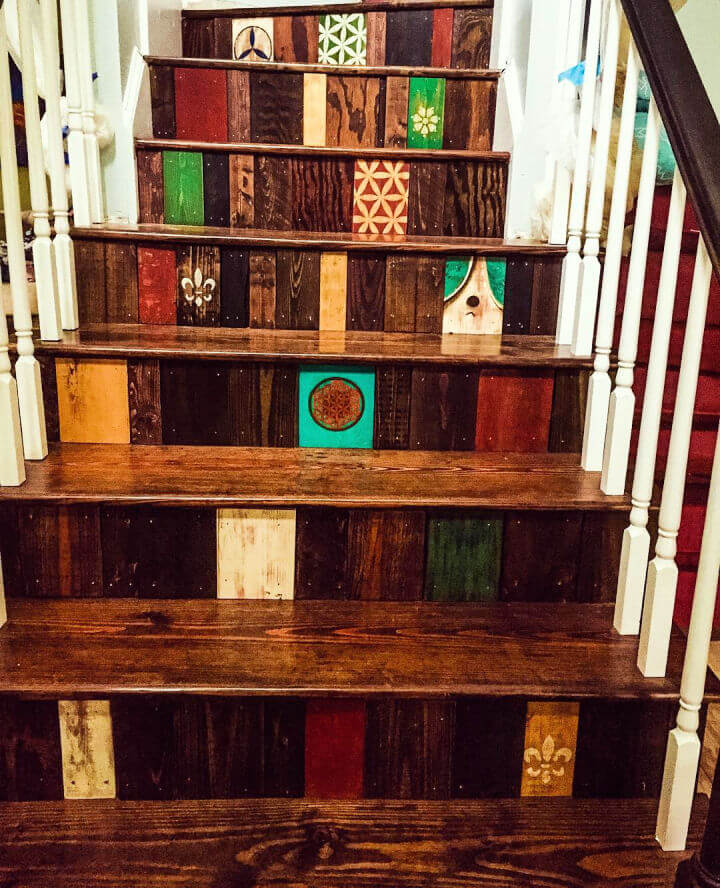 These cheap pallet steps of the stairs are going to make you say wow for being so quirky and cool. The rustic choco brown wooden pallet stairs look so beautiful with the pop-up of the colors at the staircases. Paint up a few pallet pieces in pop-up hues with some pattern work to add them to the stairs and get a really cool and boho look.
13. Pallet Stairs For Your Garden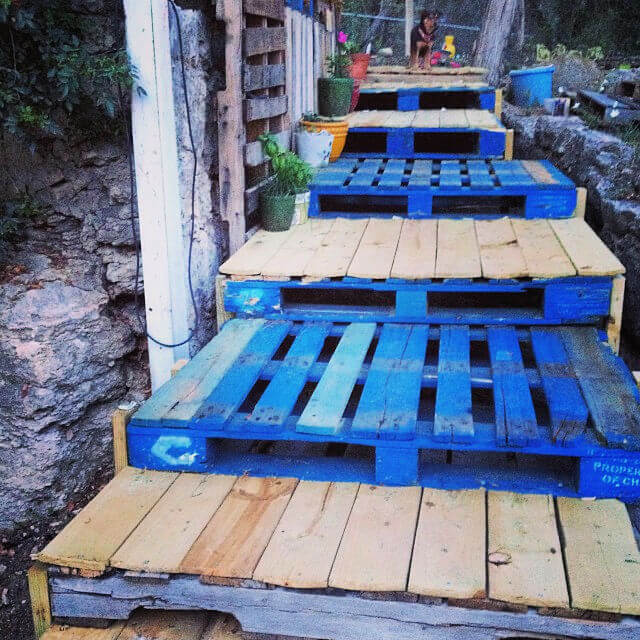 Bring some fun decorative vibes to your garden beauty and that too at the cost of few pennies. Here are these pallet stairs for your garden project to bring some chic and cool vibes to the spaces. The pallet skids have been decked up to create a perfect staircase, with a few of them having painted in pop-up blue.
14. Pallet Stairs Plan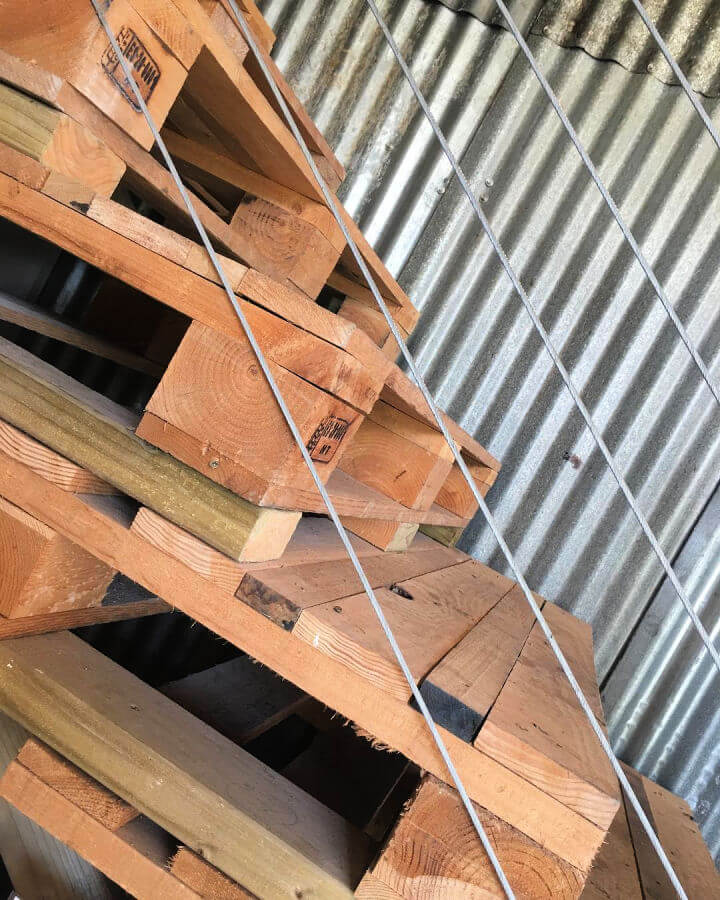 Save your money on some big projects in the house, just like this pallet stairs plan to save a huge amount. Yes, pallets are a vibrant wooden choice and quite cheap when installing a staircase to your spaces. You need wooden pallet slats and cubes to shape up this pallet staircase.
15. Best Idea For Pallet Stairs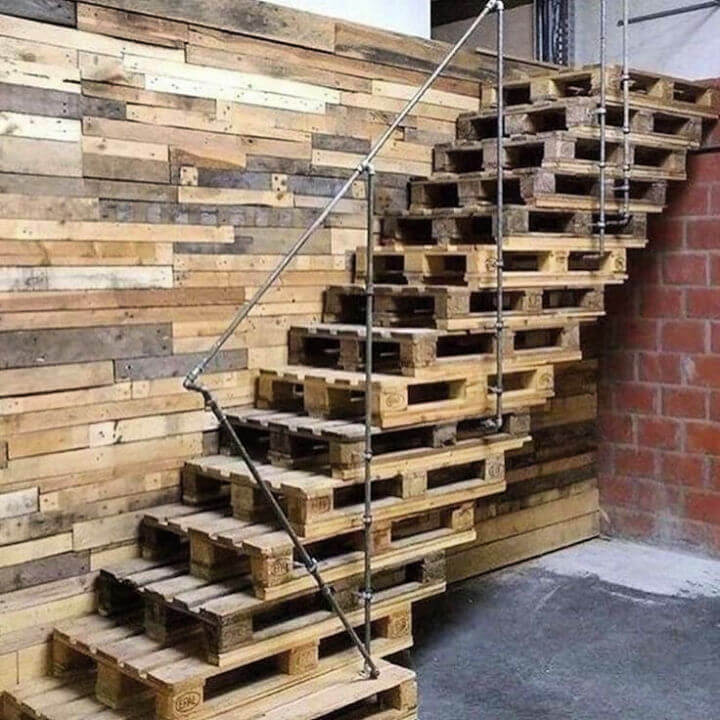 You can make a perfect staircase for your spaces and that too saving yourself a lot of money. Here is the best idea for the pallet staircase to install the robust and sturdy staircase and quite rich and beautiful. The side support to the stairs is given with the PVC pipes to save more and cost-effect the project.
---
---