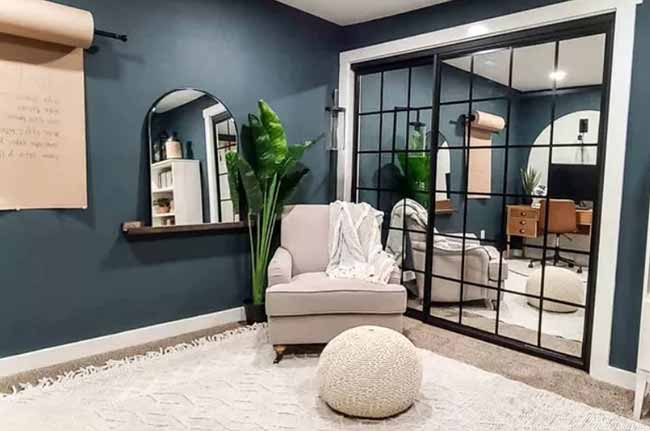 15 Creative Closet Door Replacements to Transform Your Space
15 Creative Closet Door Replacements to Transform Your Space
---
Explore the world of interior design with these 15 creative closet door alternatives that promise to enhance the aesthetic and functionality of your space. Whether you're dealing with a cramped area or just seeking a fresh look, this collection offers innovative solutions to replace traditional closet doors.
From elegant curtains and modern sliding panels to artistic screens and bold fabric choices, each alternative is designed to add a unique flair to your room. These ideas are not only visually appealing but also practical, providing easy access and efficient use of space. Get inspired to transform your closet into a stylish and organized part of your home.
1. Boho-Style Macrame Door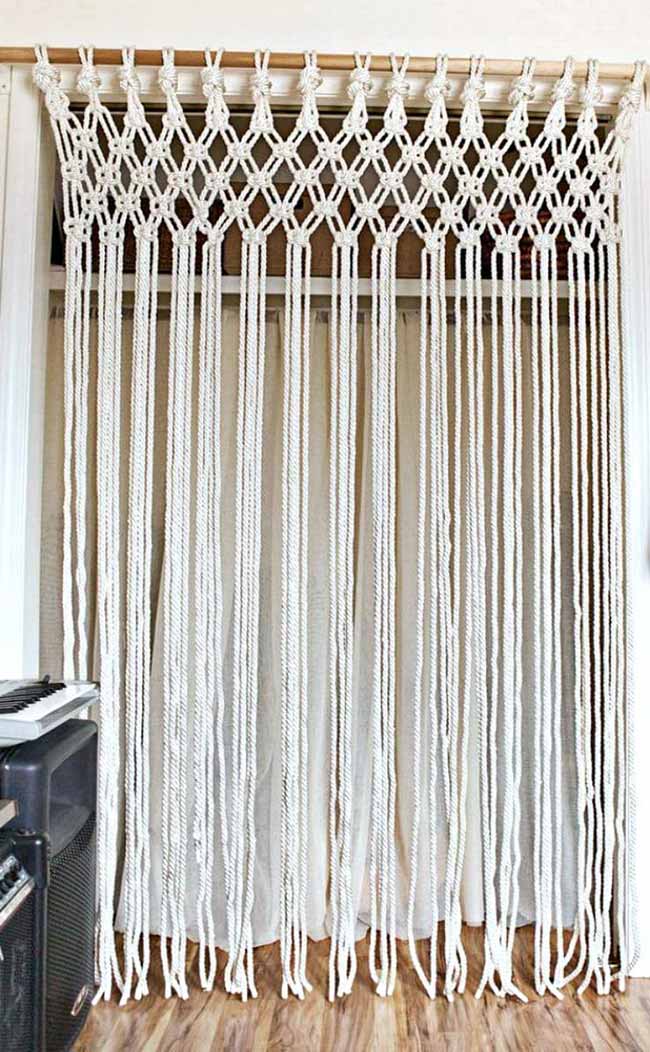 For those with a boho vibe, consider a macrame door as a unique option for your closet. The intricate knotted patterns, geometric designs, and a variety of colors offer an attractive and character-filled choice for your closet door.
2. Curtain Closet Door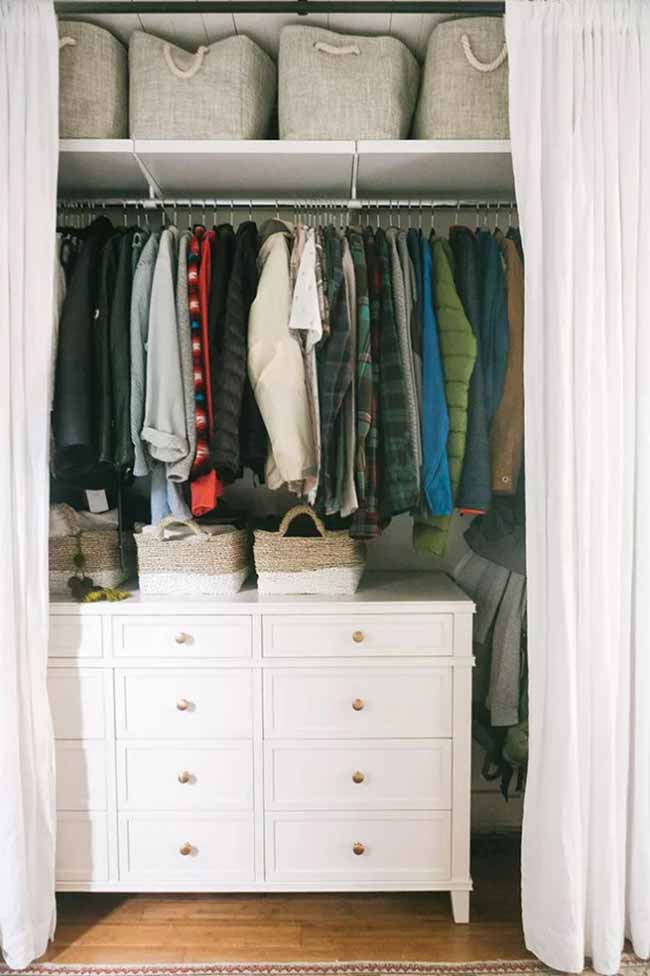 3. Folding Doors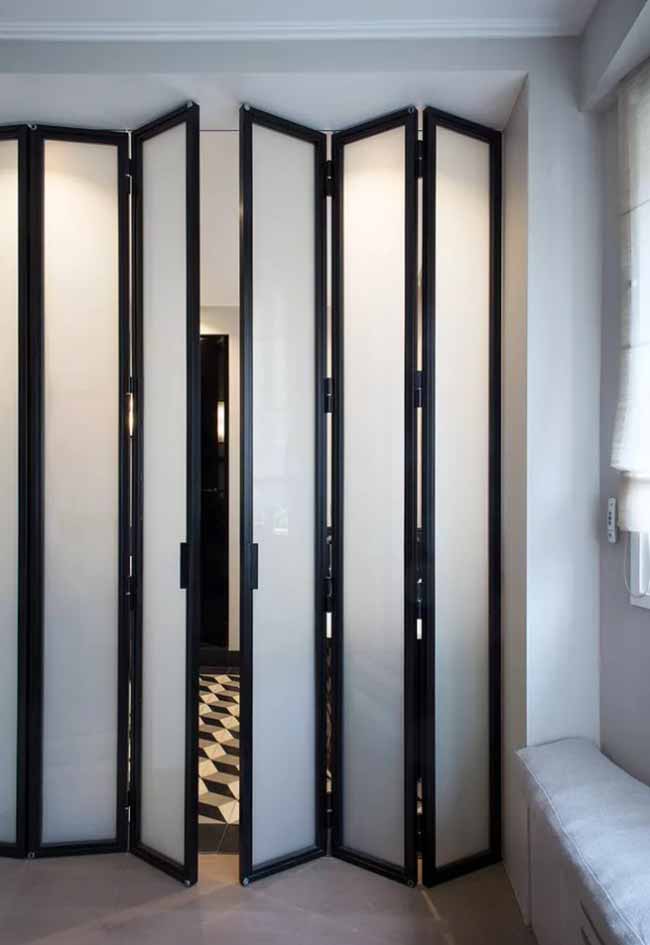 4. Save Space with Pocket Closet Doors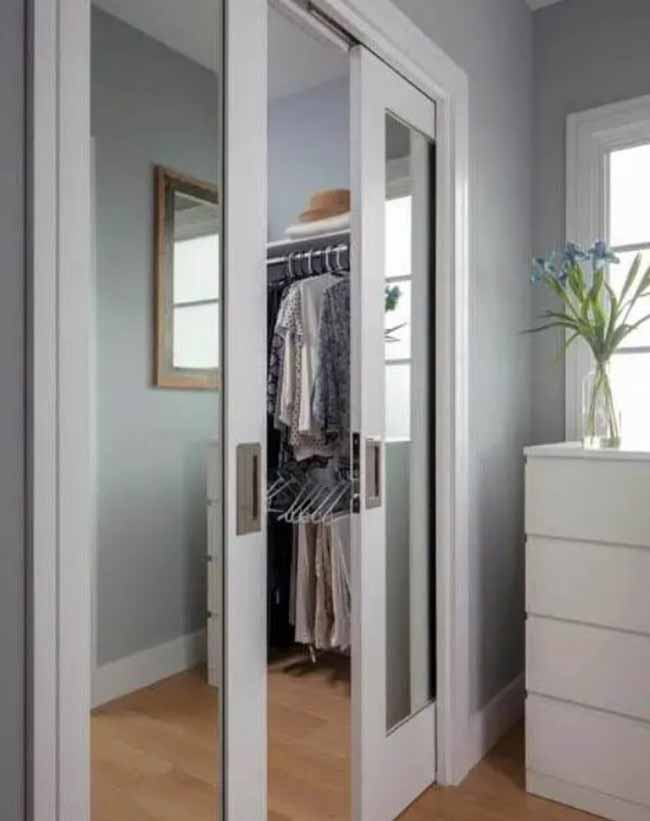 For those tight on space, pocket doors are a fantastic choice. These closet door alternatives slide neatly into the wall, making them a popular space-saving option.
5. Easy Access with Louvered Closet Doors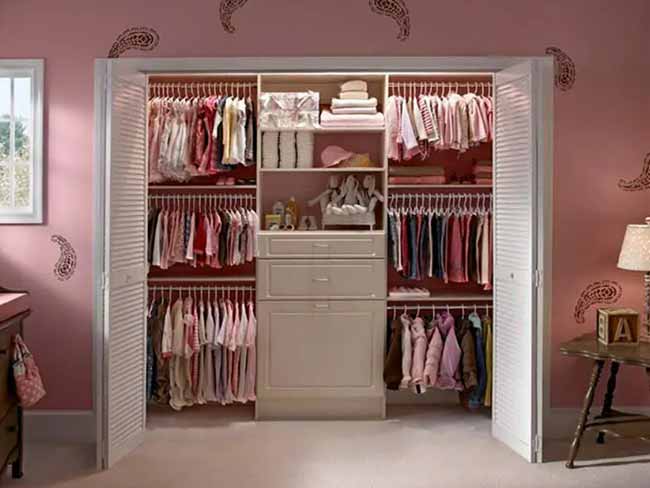 Louvered doors open sideways, granting convenient access to nearly every part of your closet.
They slide effortlessly and quietly on tracks, although keeping them clean can be a bit of a challenge due to their slatted design. On the bright side, the slats allow for better closet ventilation.
6. Add Texture with Beaded Closet Doors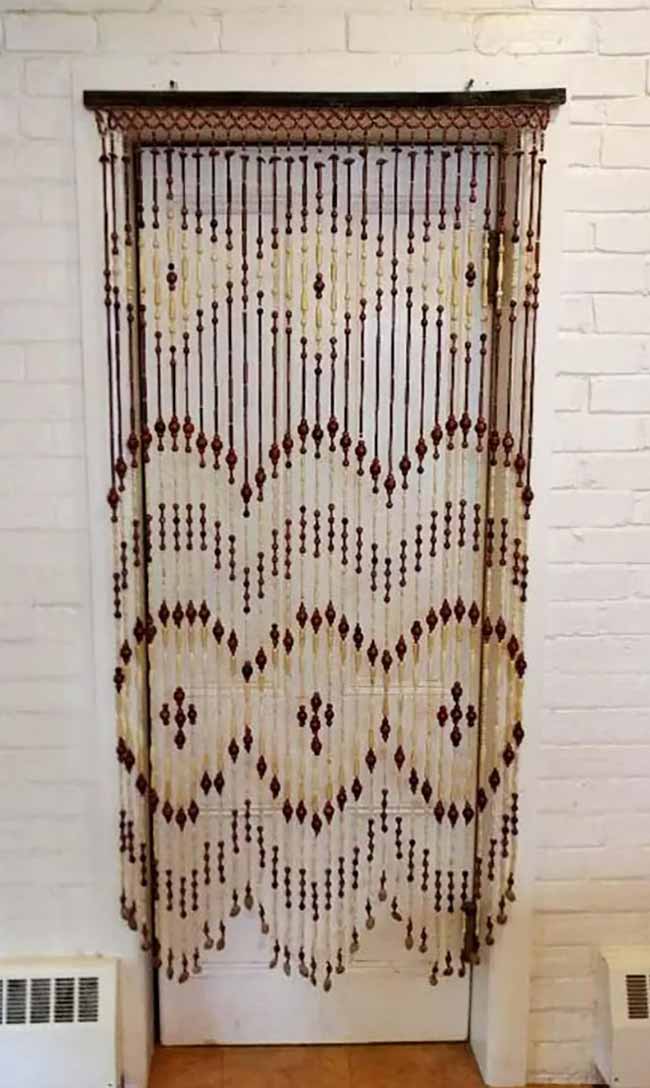 Beaded closet doors offer a simple way to access your closet without the need to swing open a door.
They also introduce a burst of color and texture to your room. However, they can sometimes be tricky to keep out of the way and may create noise.
7. Elevate Style with French Closet Doors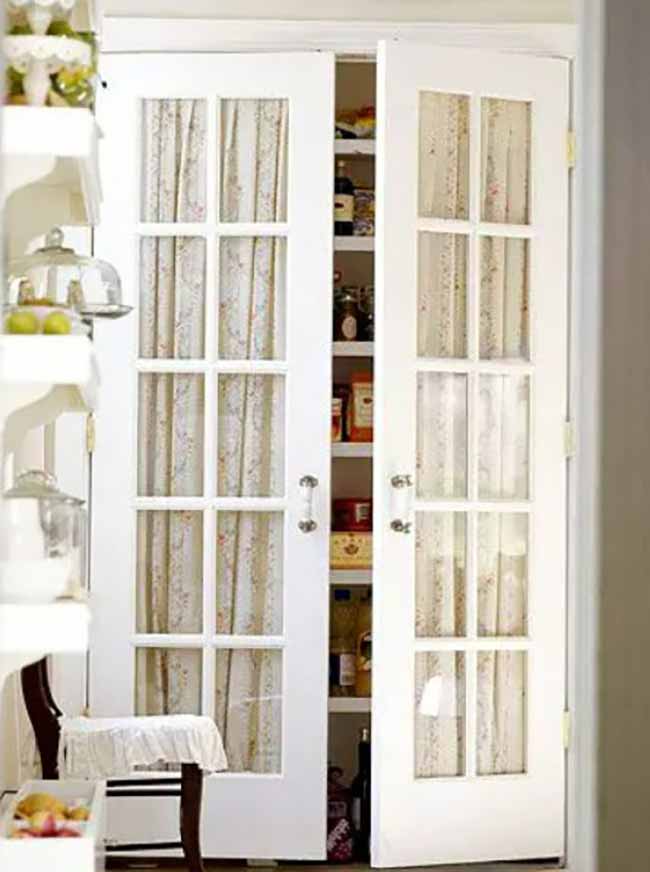 French closet doors, especially when used in pairs, bring a stunning visual appeal. These doors often feature glass panels and swing open gracefully.
One drawback is that the glass panels may showcase a messy closet, and adding curtains or frosted glass can reduce the open and airy feel they provide.
8. Create Style and Privacy with Room Dividers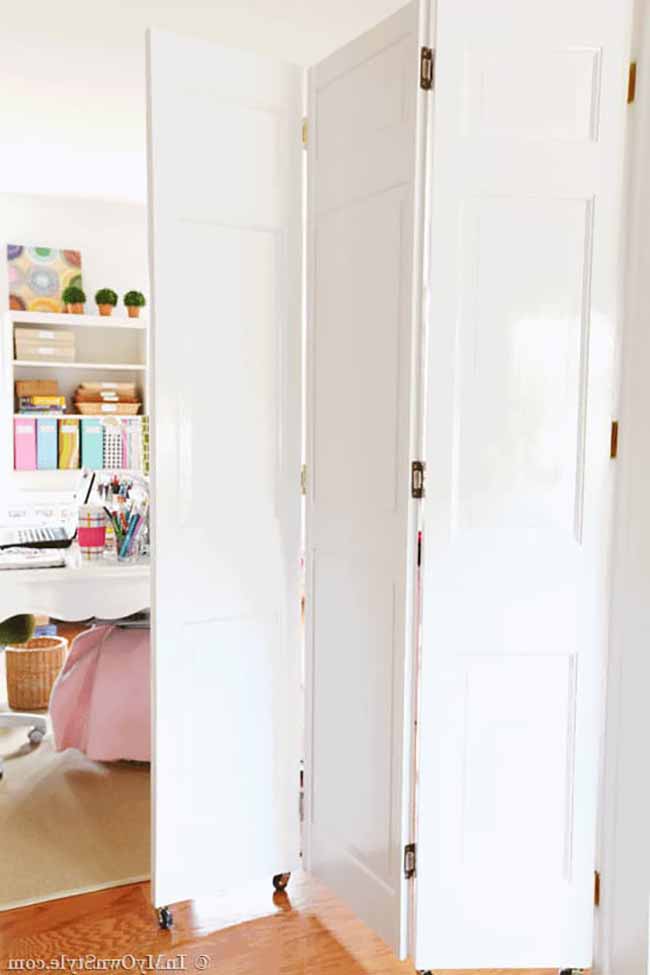 Source: In My Own Style
9. Infuse Farmhouse Appeal with Barn Closet Doors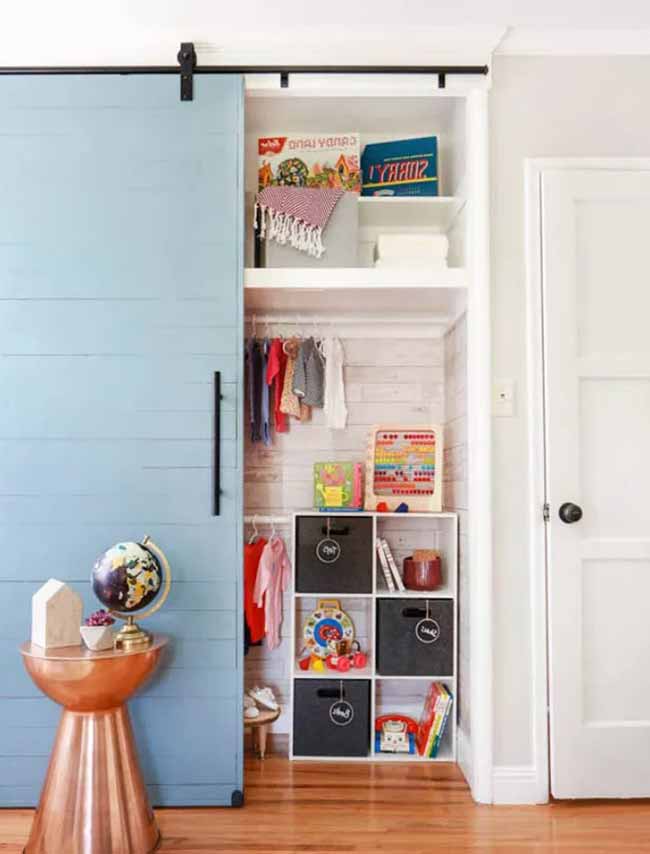 Image Credit: East Coast Creative
10. Achieve a Sleek Look with Swinging Closet Doors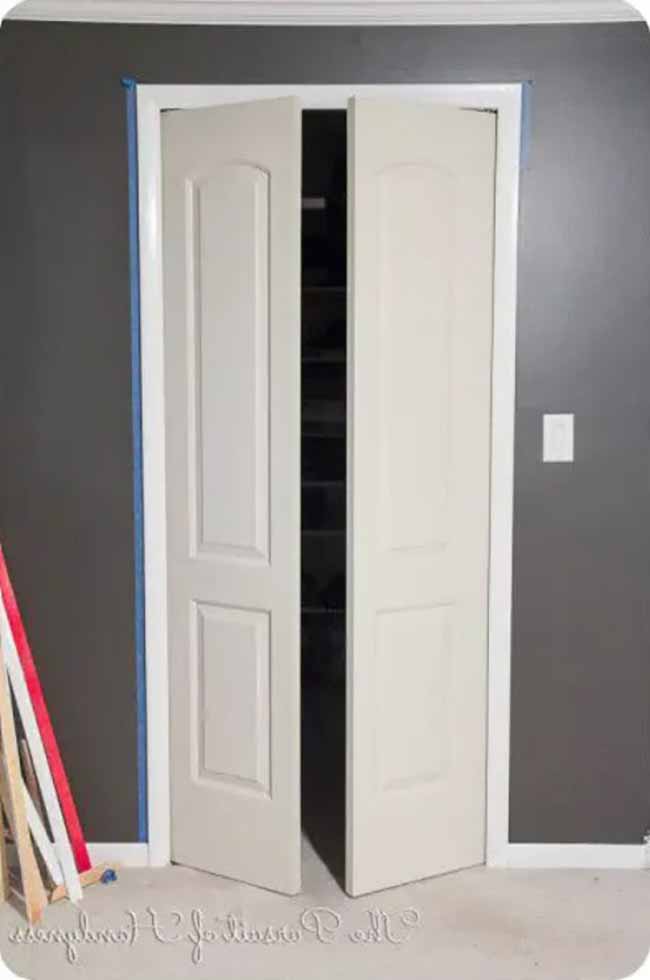 Saloon-style swinging doors work well in larger closets, creating an open and airy feel.
While they provide numerous benefits, such as easy access and space optimization, they can be a bit noisy when closing, and finding doors that fit your frame perfectly can be a challenge.
11. Add Elegance with Mirrored Closet Doors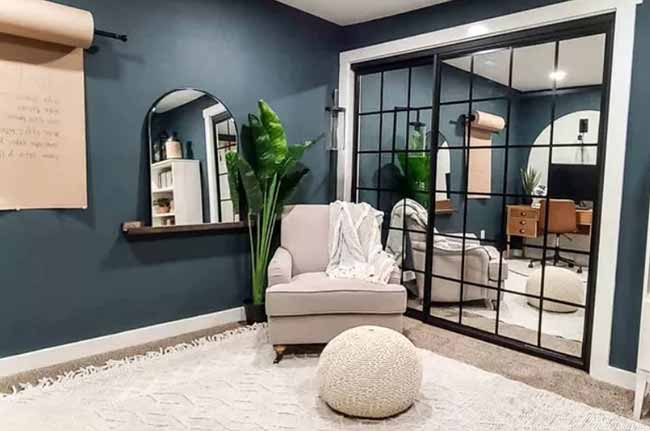 Image Credit: Making Manzanita
12. Save Space and Maintain Accessibility with Accordion Closet Doors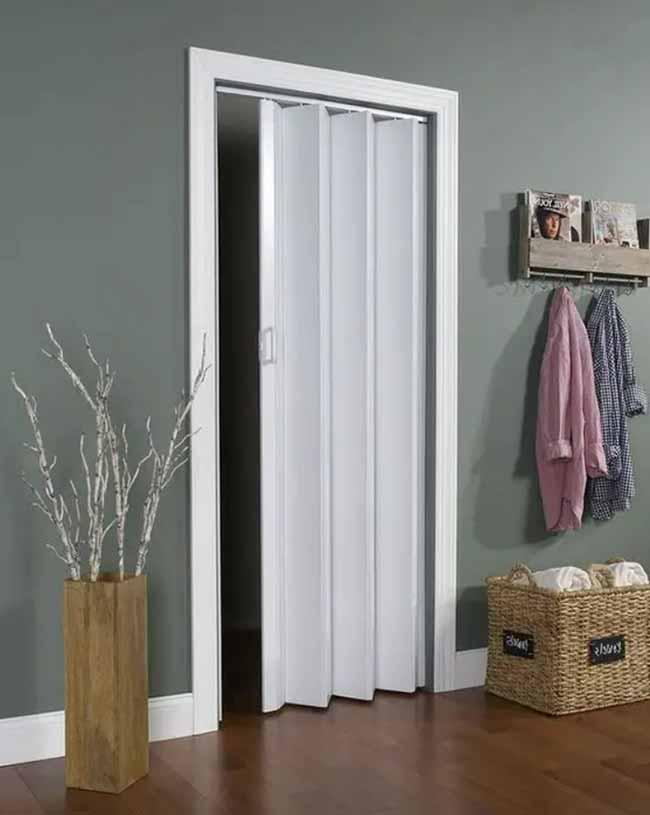 Accordion doors are a practical space-saving solution that ensures easy closet access. They are lightweight, cost-effective, and simple to install.
However, they may limit access to the entire closet due to their folding mechanism. The plastic construction can lead to durability issues and noise when opening or closing.
13. Closet Doors with Fabric Panels
14. No Door At All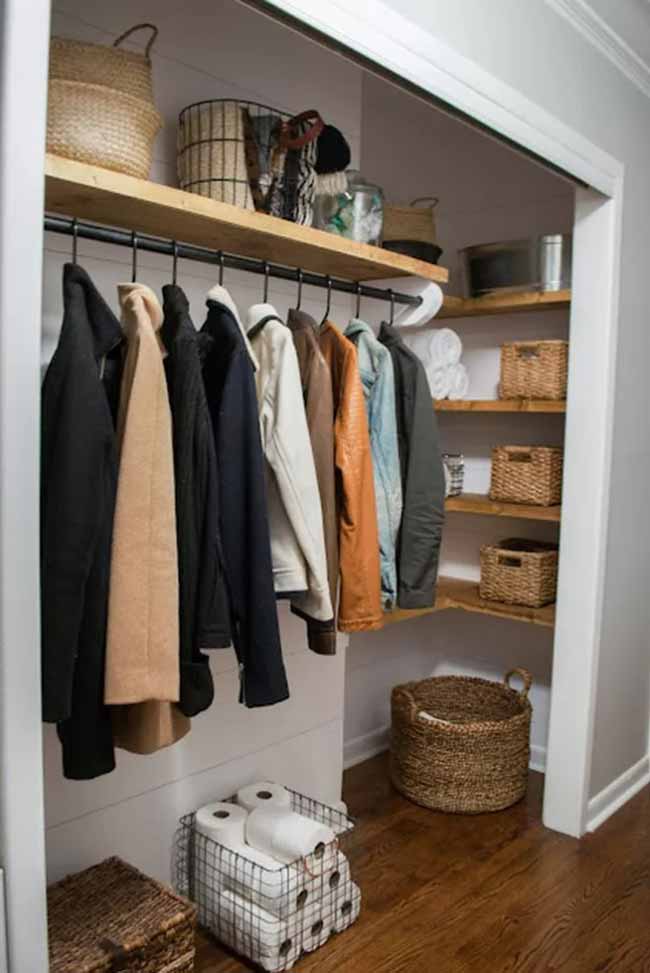 15. Rolling Shades
---
---