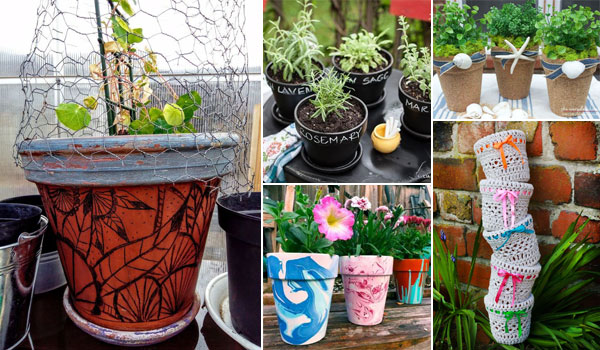 20+ Amazing Ways to Decorate Your Flower Pots
20+ Amazing Ways to Decorate Your Flower Pots
---
If you're into DIY projects, classic flower pots are an ideal item to experiment with. Not only are they great for planting flowers, herbs, and small veggies, but they're also versatile enough to be used in craft rooms, kitchens, and other unexpected areas around the house.
To take things up a notch, why not unleash your creativity and try your hand at decorating them? We've got some exciting ideas to help you add your own personal flair to these pots and show off your crafting skills. Let's dive in!
#1 The Clay Pot Wrapped in Wooden Bark for a Rustic Look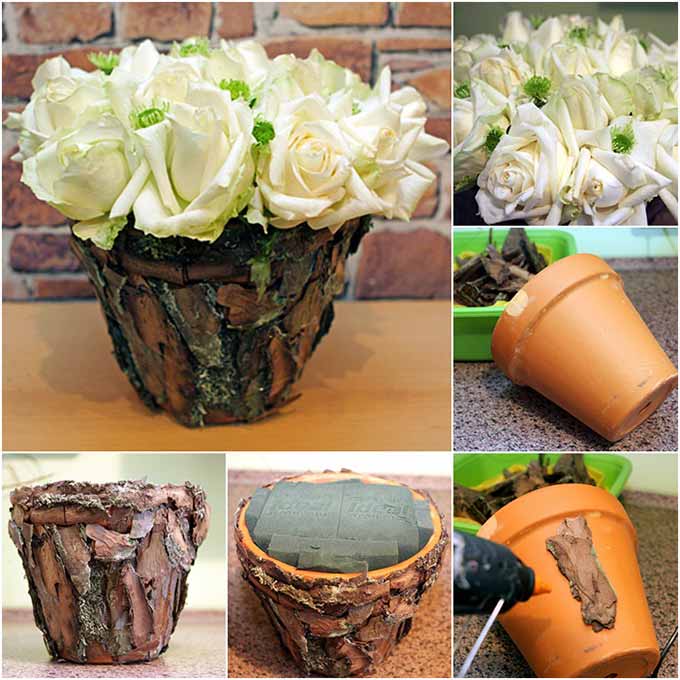 Source: diy-enthusiasts.com
#2 Marble your boring flower pots with your old nail polishes: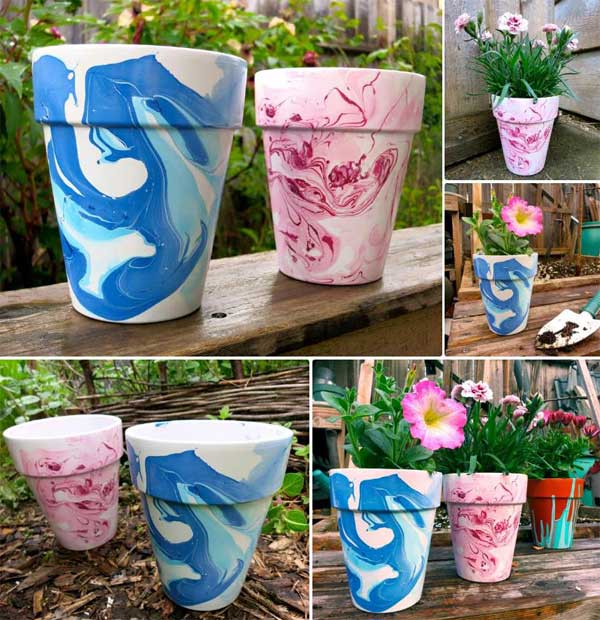 Tutorial: instructables.com
#3  Turn a plain terra cotta flower pot into a cute fairy cottage.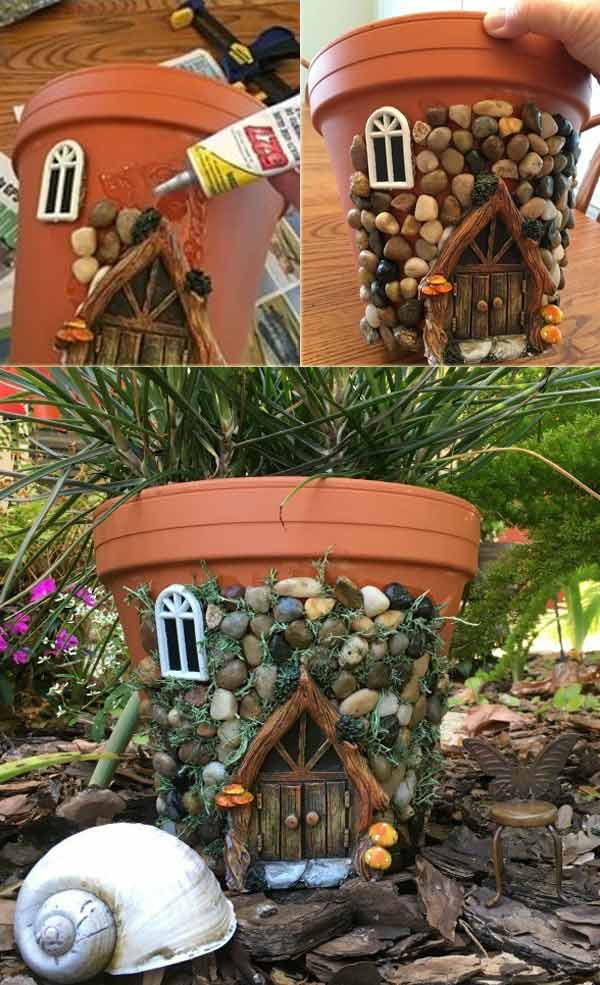 See the tutorial: lifecreativelyorganized.com
#4 Upcycle Your Pots with Seashell Decorations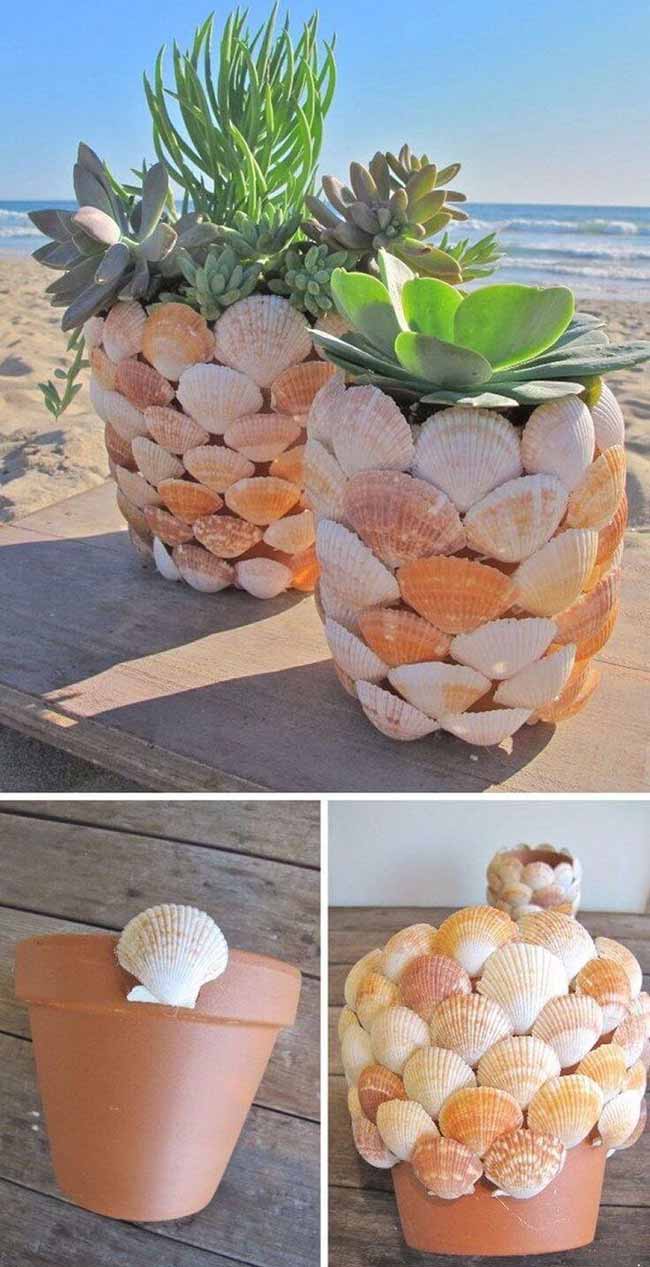 Details: us.billabong.com
#5 Upcycling Milk Cartons into a Rustic Planter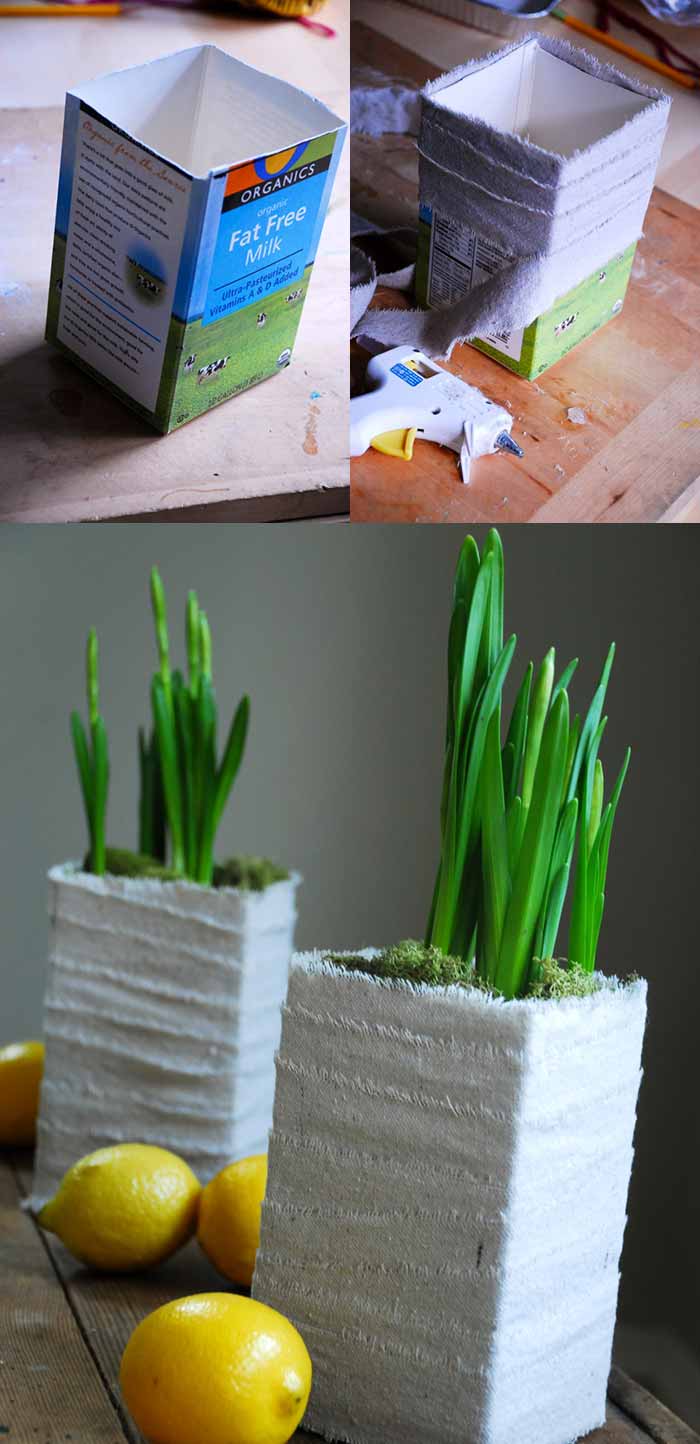 Tutorial: cfabbridesigns.com
#6 Rope-wrapped and painted terra cotta planters will bring a nautical feel: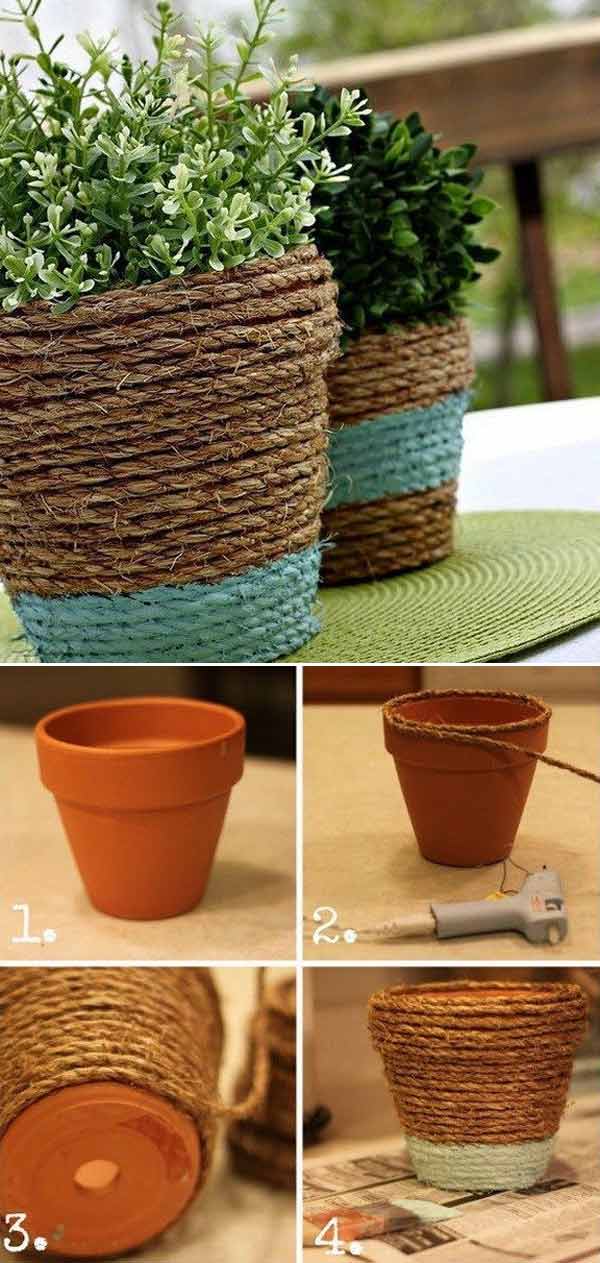 See the tutorial: housebyhoff.com
7. Cover The Flower Pots in Crochet: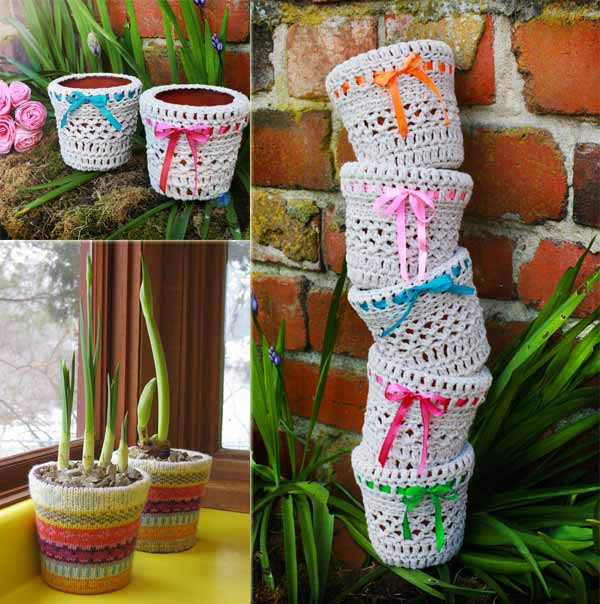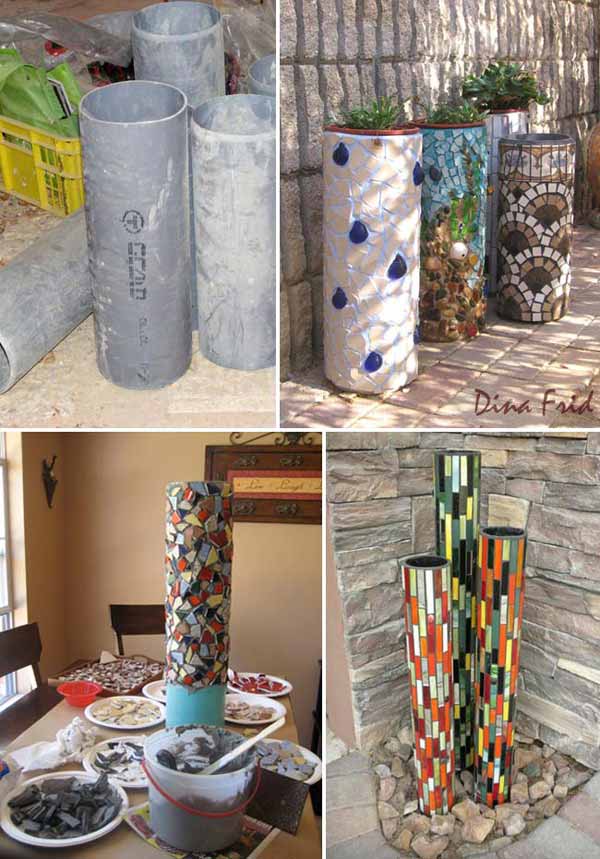 Tutorial: Fszinesotletek.blog.hu   and  charsgardening.com
#9 Newsprint Succulent Pots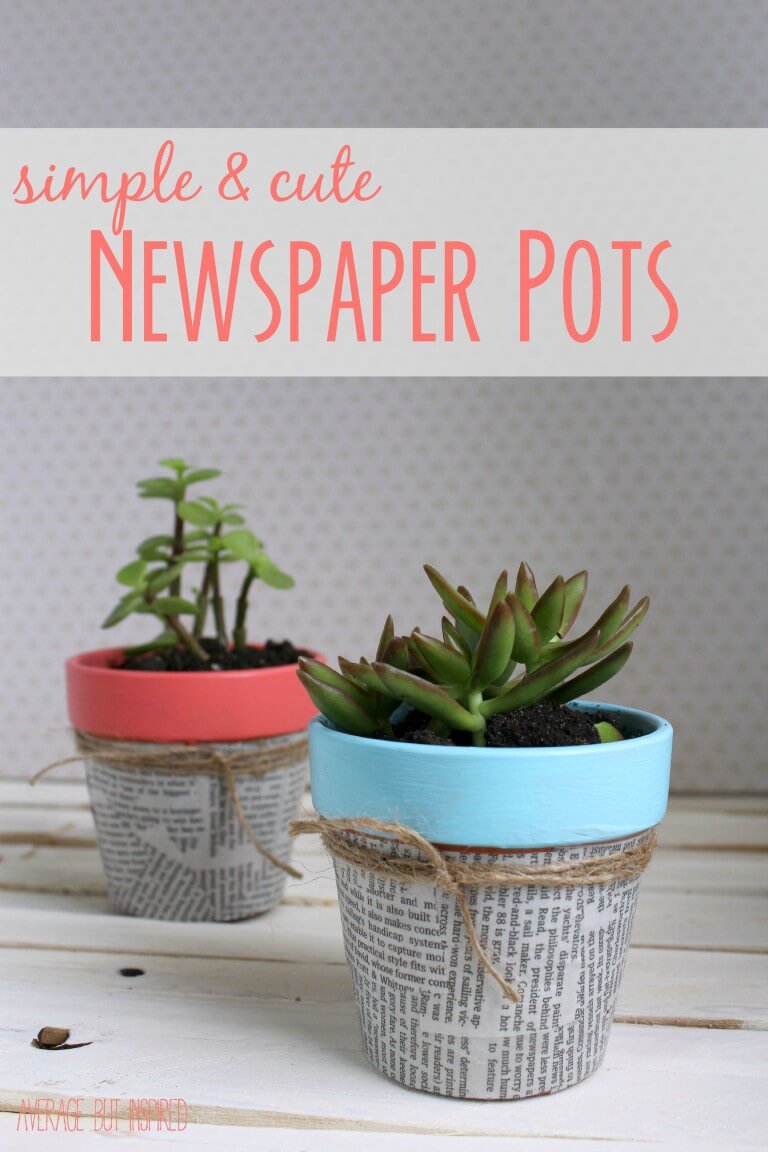 Tutorial: averageinspired.com
#10 An easy project to bring in a touch of gold here and there in your home: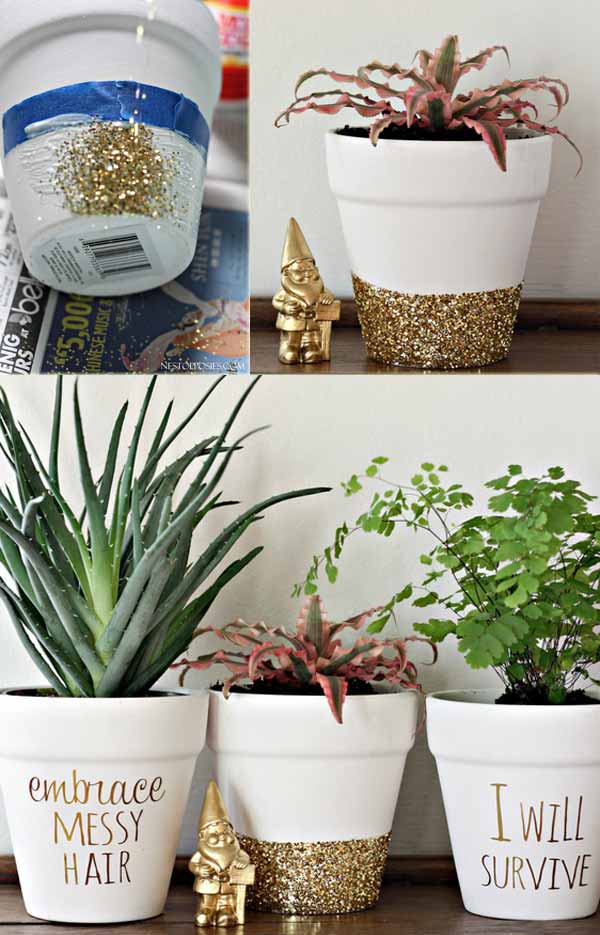 Tutorial: nestofposies-blog.com
#11. Give your old flower pot a bold color and decorate it with a little lace trim: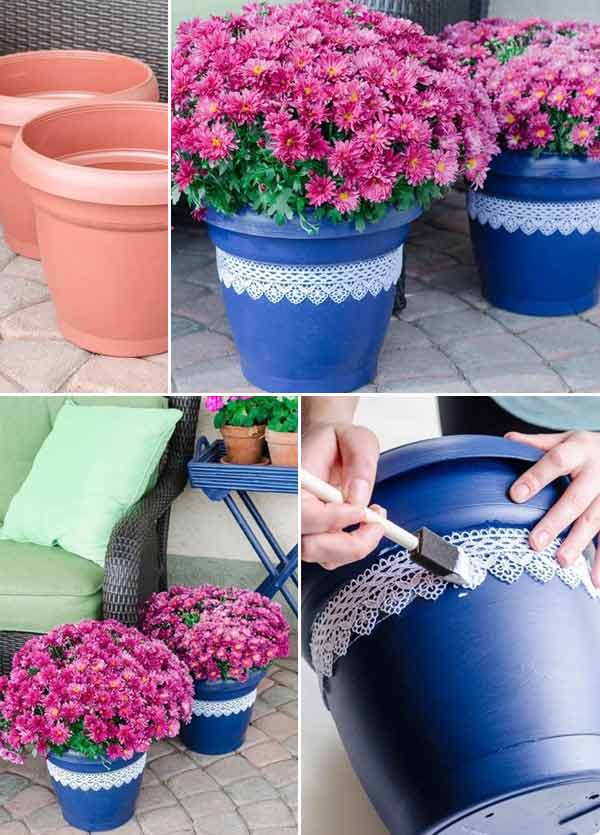 more details: hometalk.com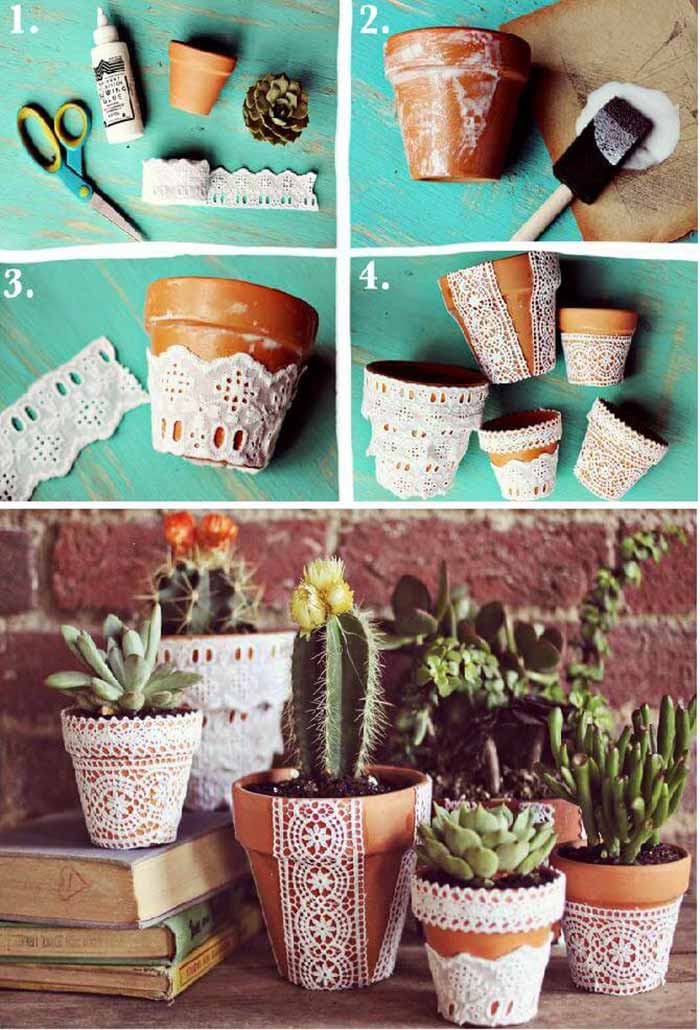 DIY Project Details: diy-crafts-tutorials.blogspot.com
#12 Add a bit of nautical-style to your home with these Sand Covered Pots: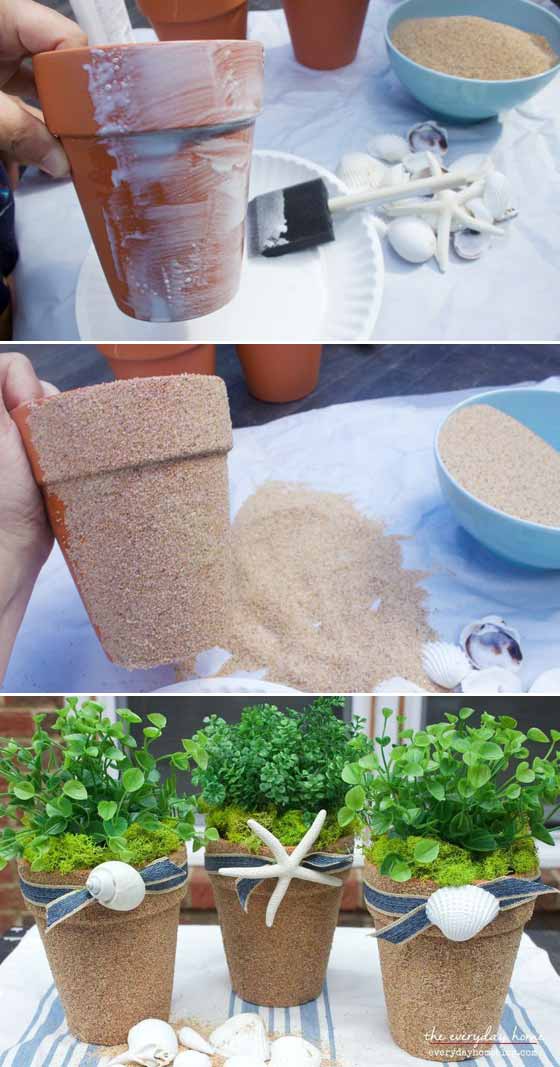 Tutorial: everydayhomeblog.com
#13 Gild white pots in silver or gold with gilding sheets: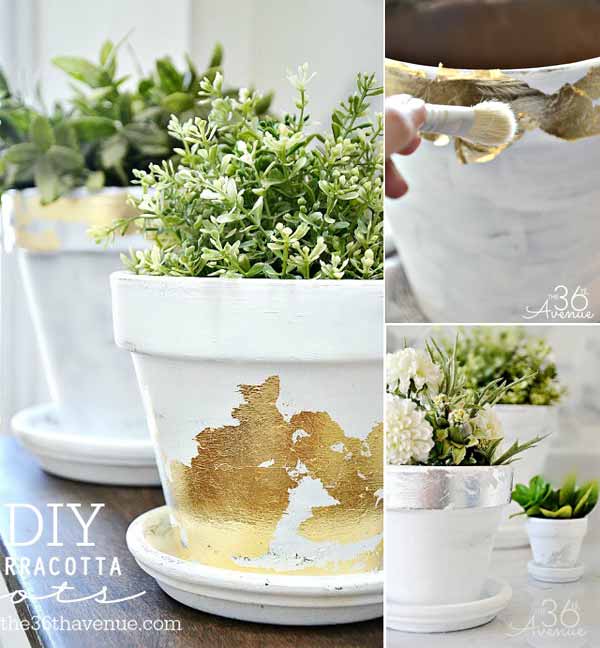 Tutorial: the36thavenue.com
#14 Glam up some plain pots with stencils: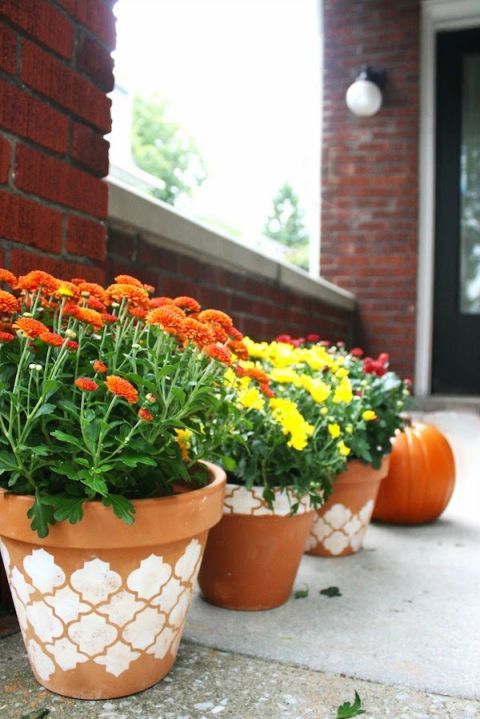 Tutorial: diycandy.com
#15 Colorful stones used for a flower pot refresh job: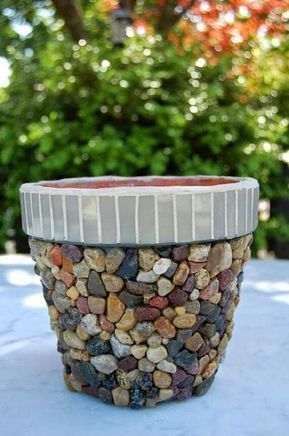 #16 Make a photo flower pot as mother's day gift: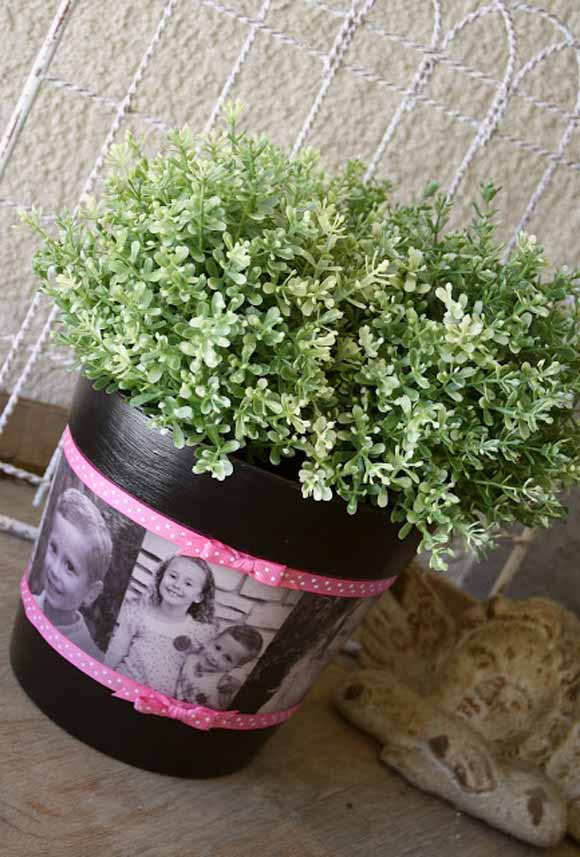 Tutorial: adiamondinthestuff.com
#17 Warm your space with these cheerful fabric covered pots: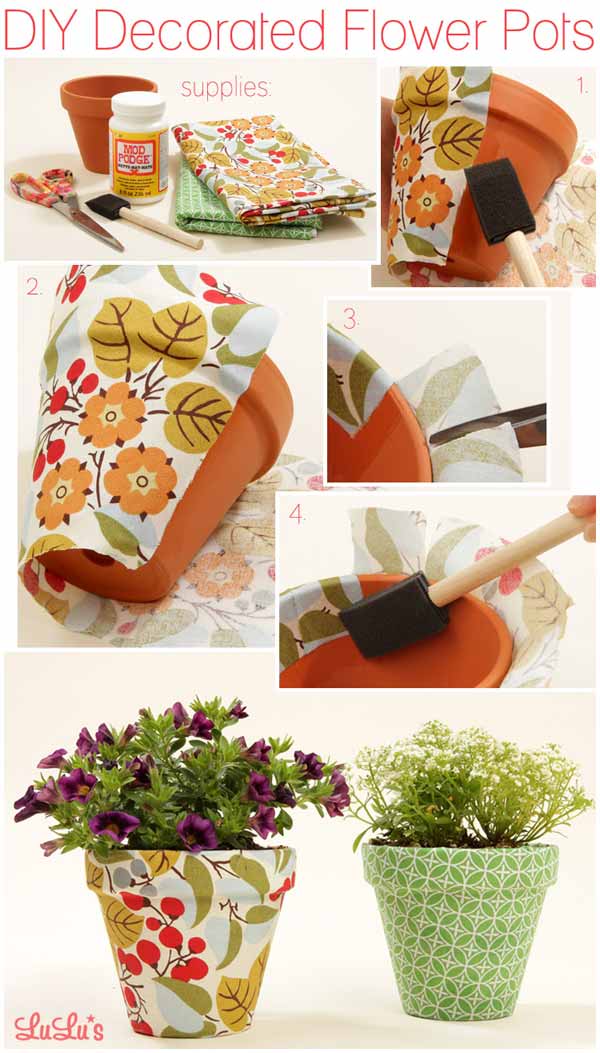 Tutorial: lulus.com
#18 Coat your flower pots in chalkboard paint and you can write any words you want: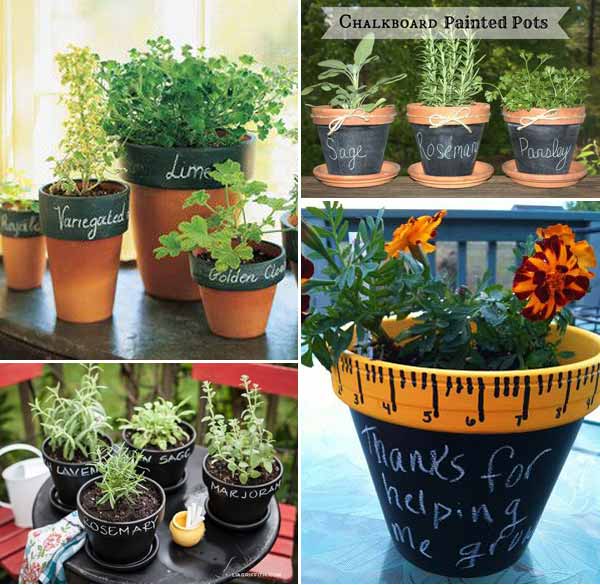 Tutorial: awalkinmyflipflops.com
#19 Create a Dripping Effect with Painted Flower Pots: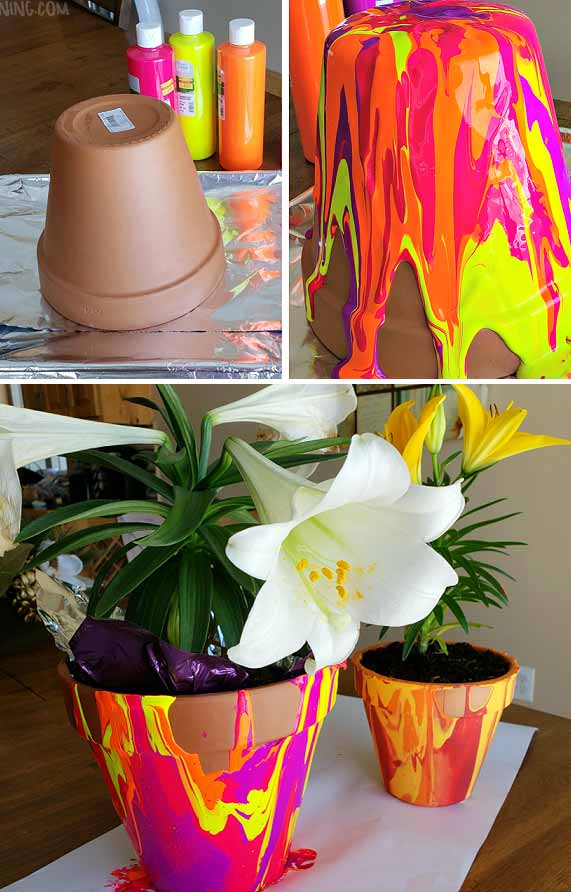 More details: craftymorning.com
#20 Use a crayon to draw the patterns you want: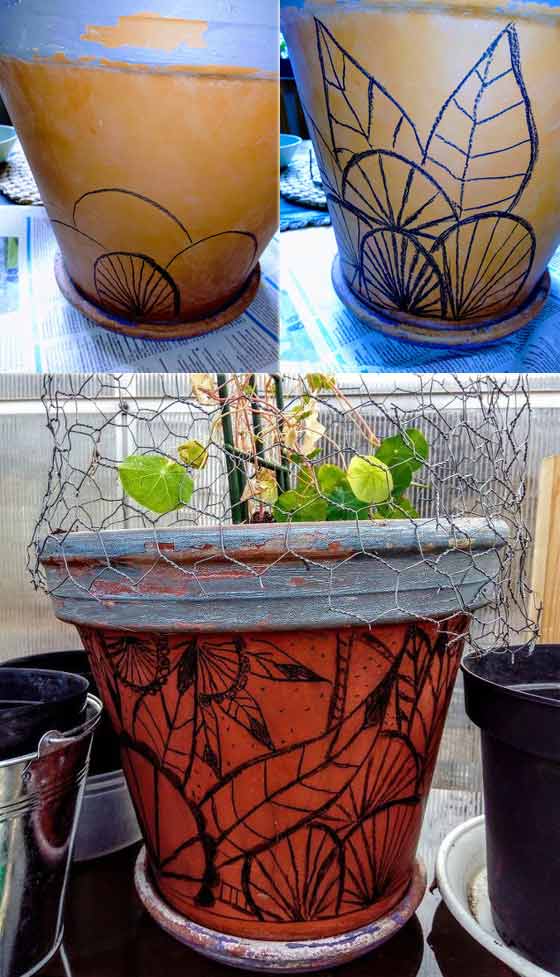 #21 Decorate Pots With Preserved Moss: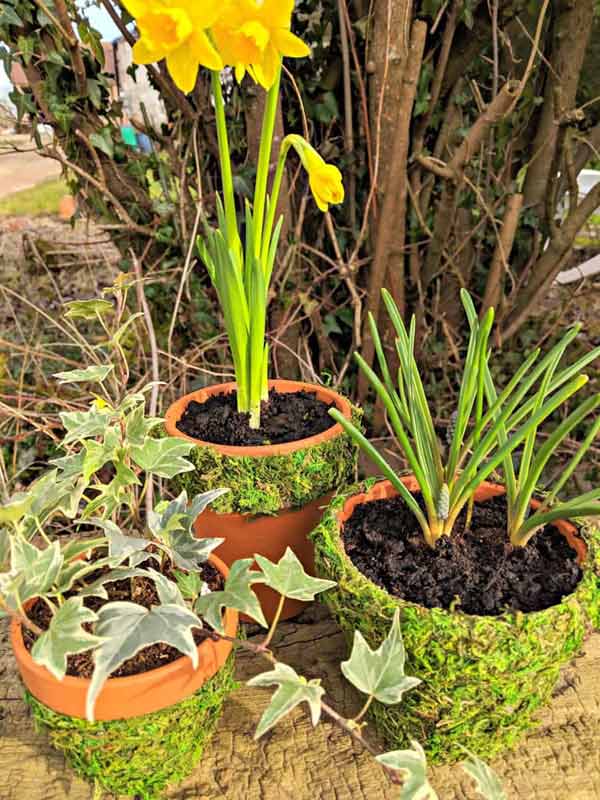 Stick custom waterproof stickers for your flower pots and express what you want to say with custom stickers :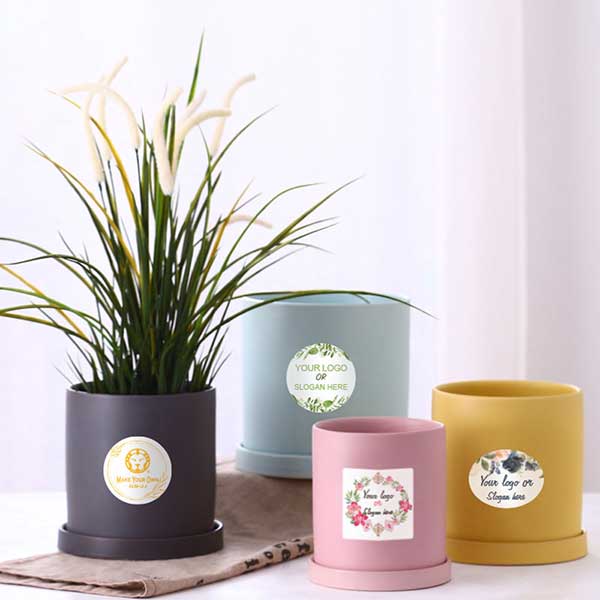 More details: customsticker.com
---
---