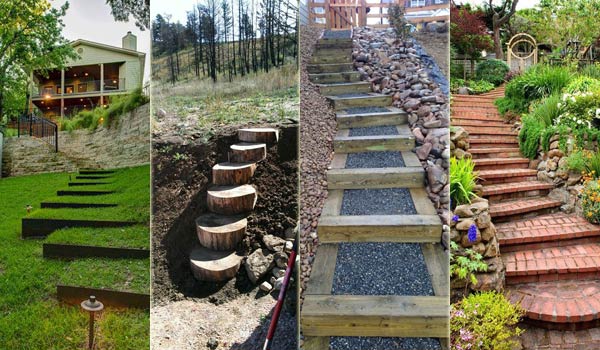 20+ Cool DIY Ideas to Make Garden Stairs and Steps
20+ Cool DIY Ideas to Make Garden Stairs and Steps
---
Garden stairs have a more casual feel than indoor stairs, allowing you to create DIY versions that reflect your personal taste and complement your garden's overall theme. You don't have to adhere to strict measurements when building them.
Constructing DIY steps and stairs in your yard or garden can boost your outdoor landscaping and inspire both yourself and visitors to your home.
#1 Recycled Broken Concrete Garden Steps: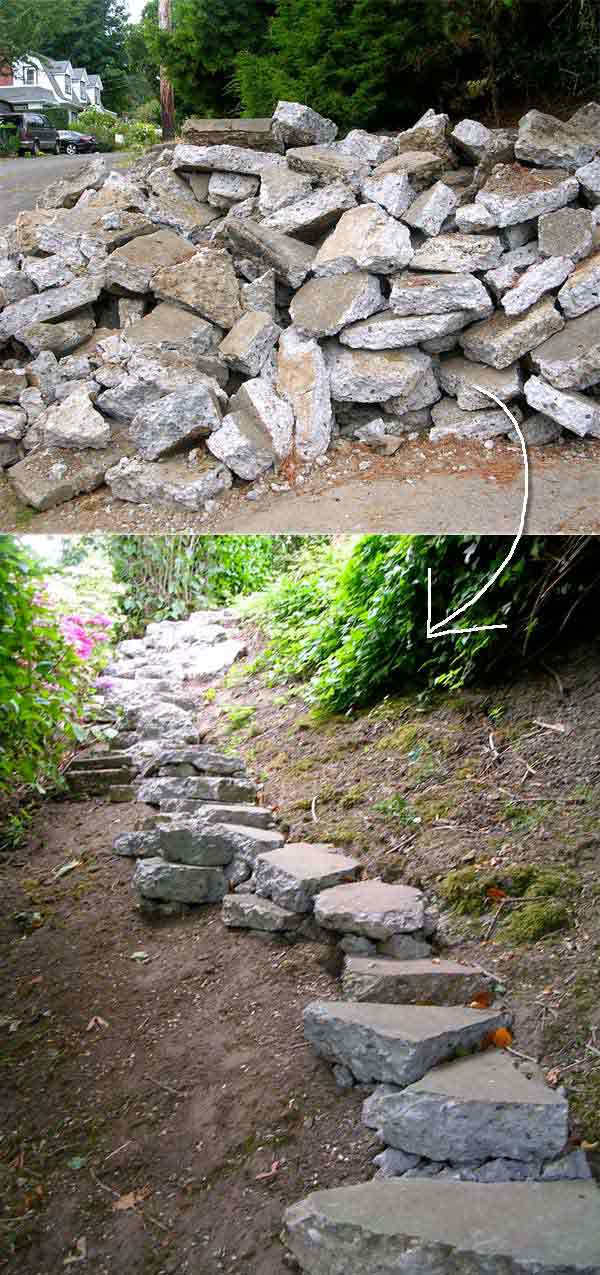 Source: enviromom.com
#2 Garden Stairs Made of Tree Trunks on the Trail: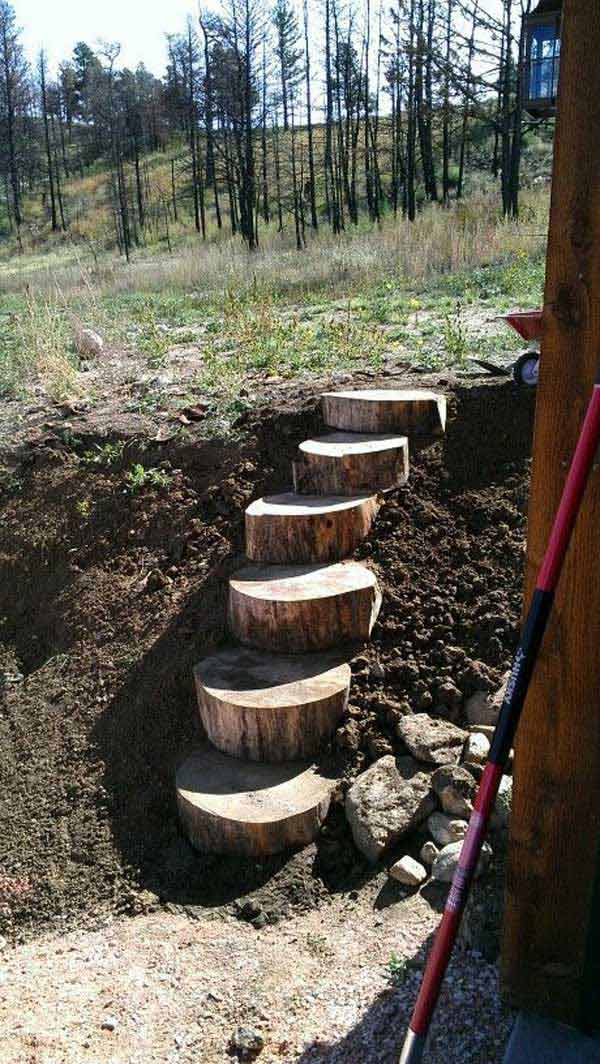 #3 Garden Stairs Made Of Wood And Gravel: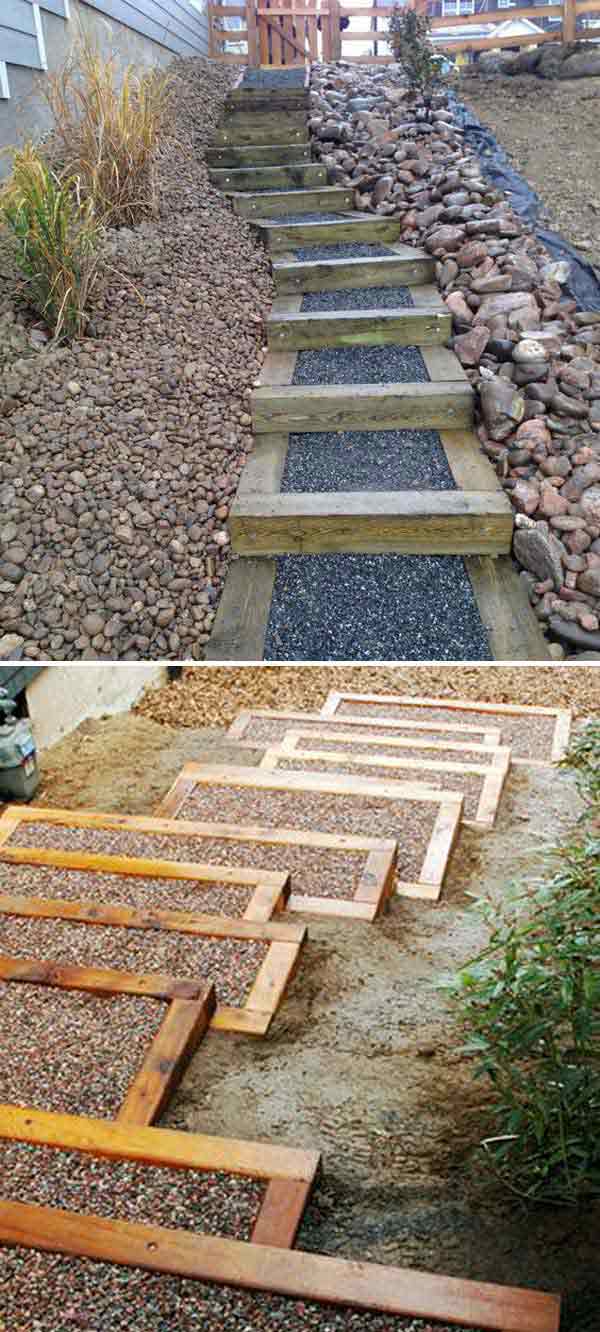 Above Image Source: flickr.com    Bottom Image Source: alleideen.com
#4 Use Natural Stone Slabs to Build this Floating Garden Steps: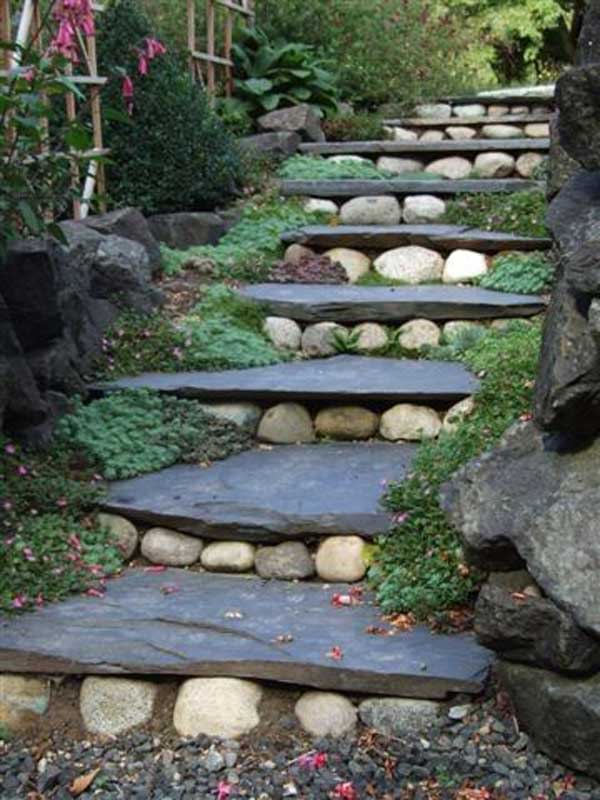 #5 DIY Outdoor Stair with Steel Plate Edges and Grass Covering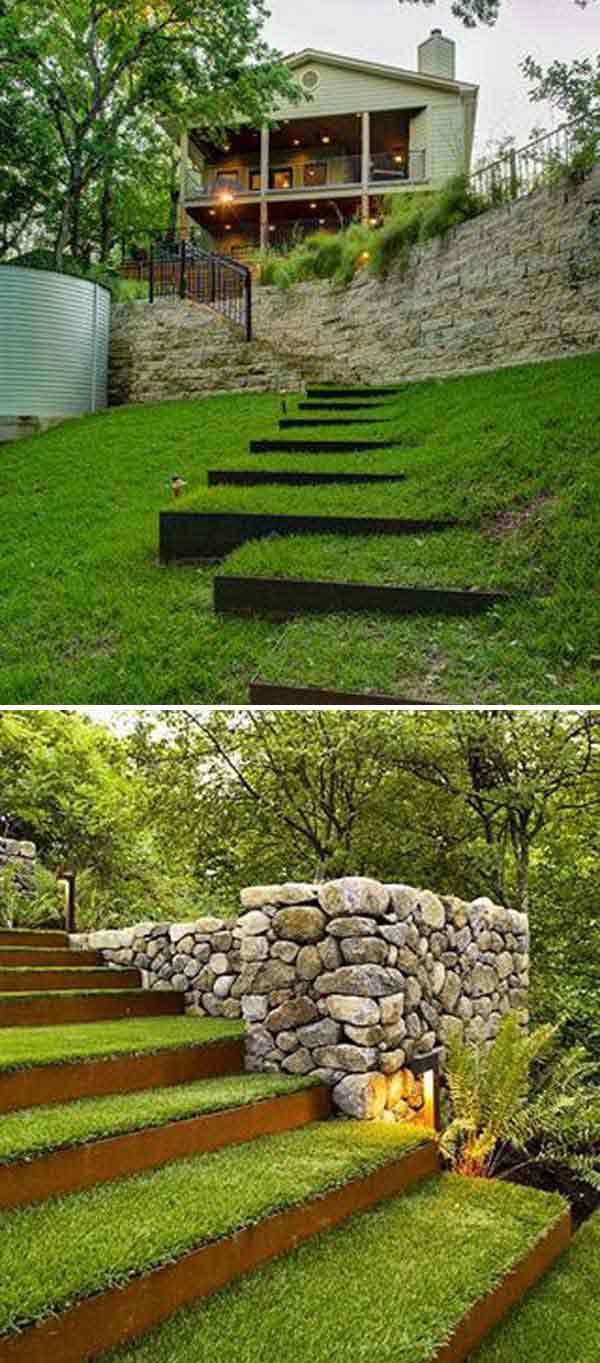 Source: instagram.com
#6 Recycle Old Timbers and Pea Gravel to Build DIY Outdoor Steps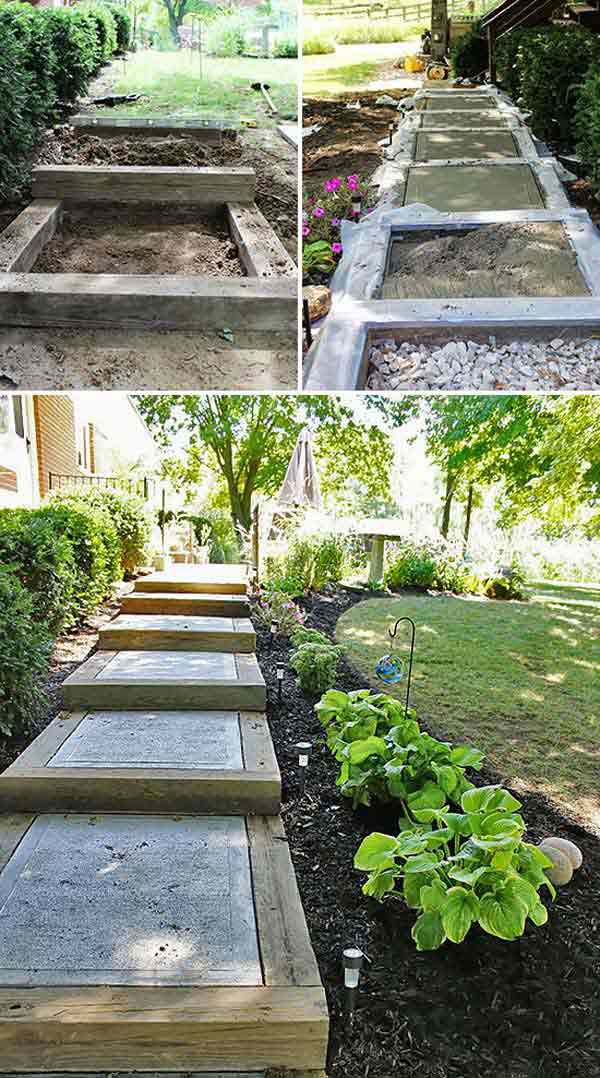 #7 Large Paving Slabs and Paved Brick Made this Landscaping Stairs: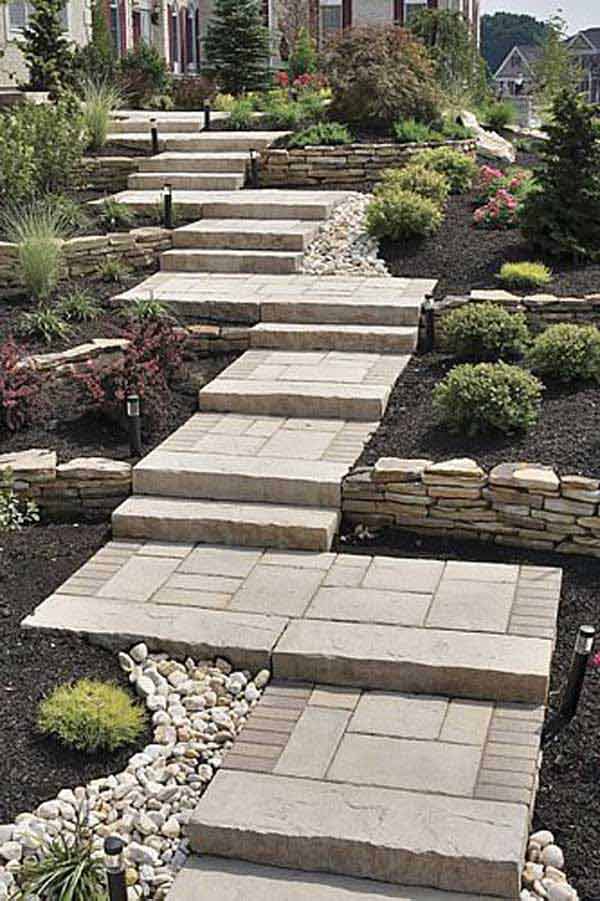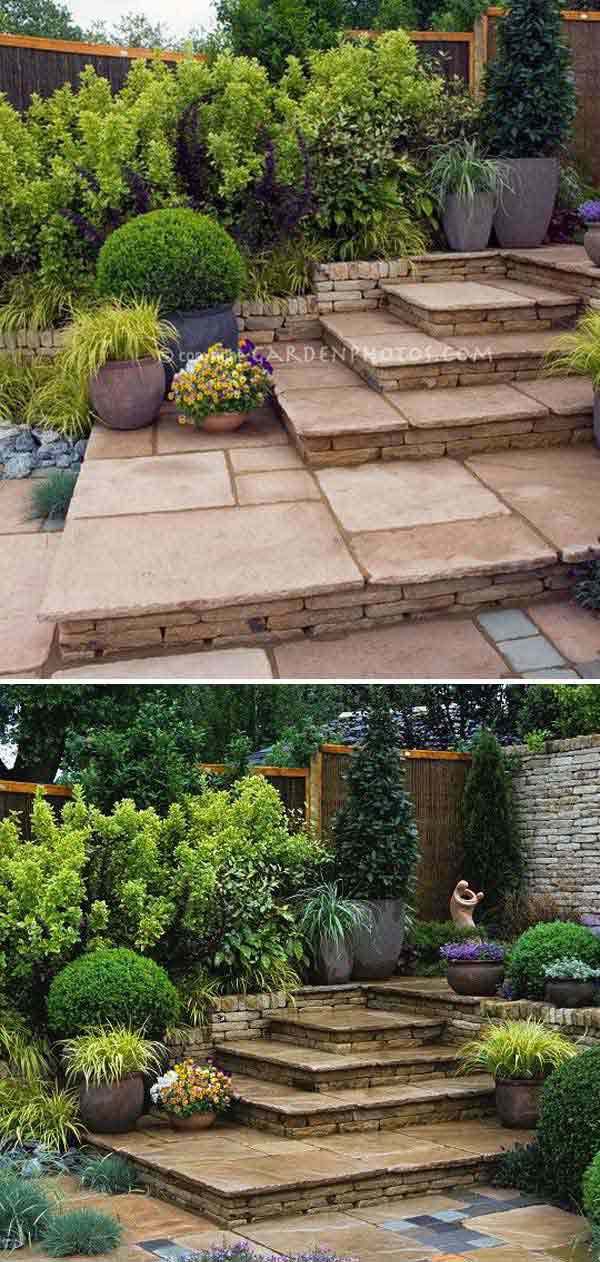 Source: letsgoforahike.tumblr.com
#8 Use Concrete Slabs to Create a Contemporary Look with these Floating Concrete DIY Outdoor Stairs: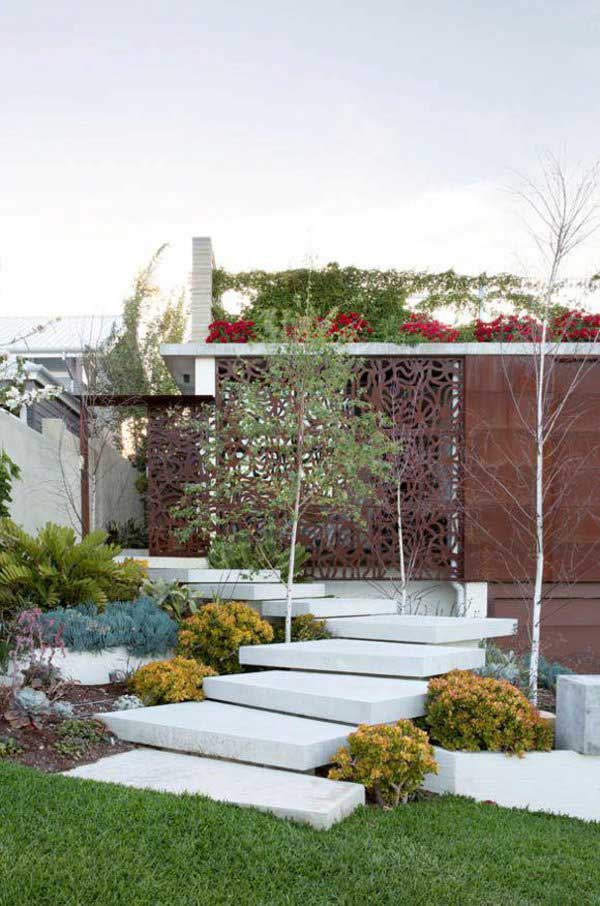 #9 How to build a wooden boardwalk with steps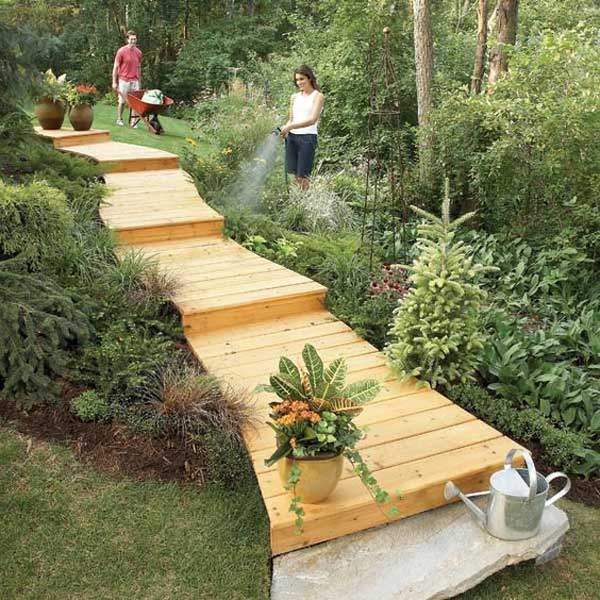 Get Tutorial here ====> familyhandyman.com
#10 Landscaped Stones Make for the Backyard Stairs: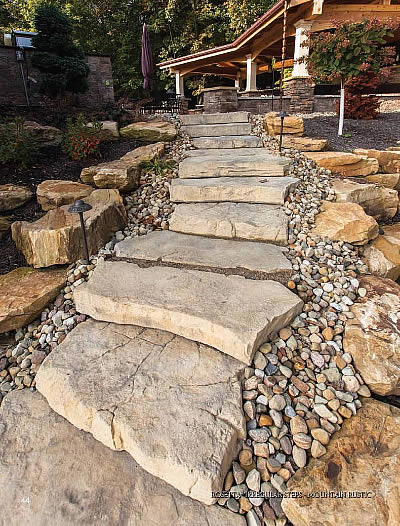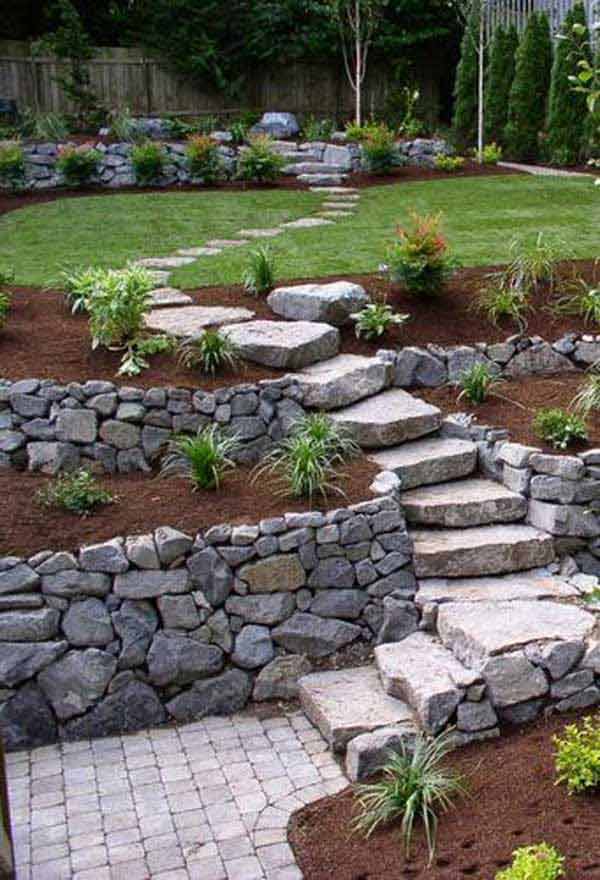 Source: dreaminggardens.blogspot.hu
#11 Logs Used as a Retaining Wall, Steps, and Supporting a Rope Handrail: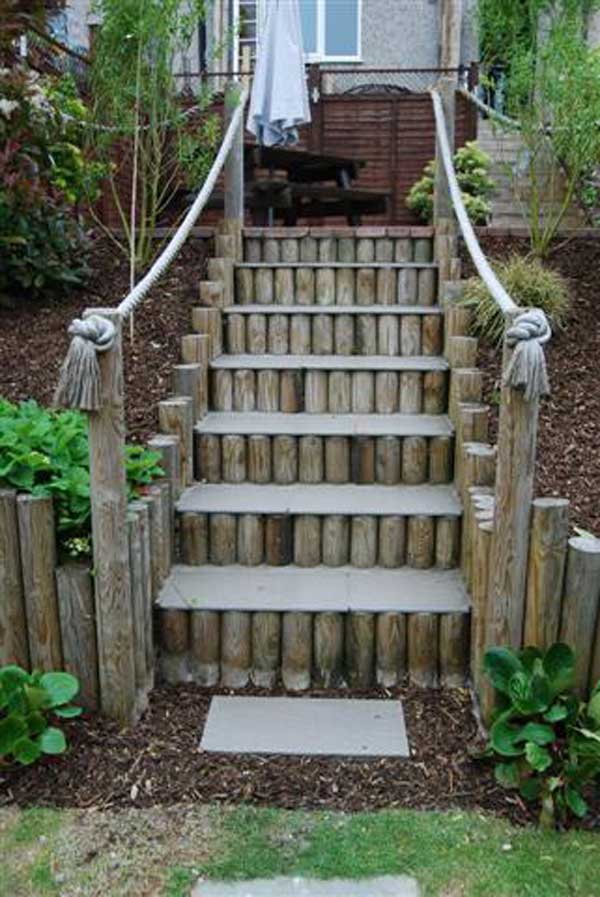 #12 Large, Colored Flagstone Slabs Use to Create a Garden Stair on a Hillside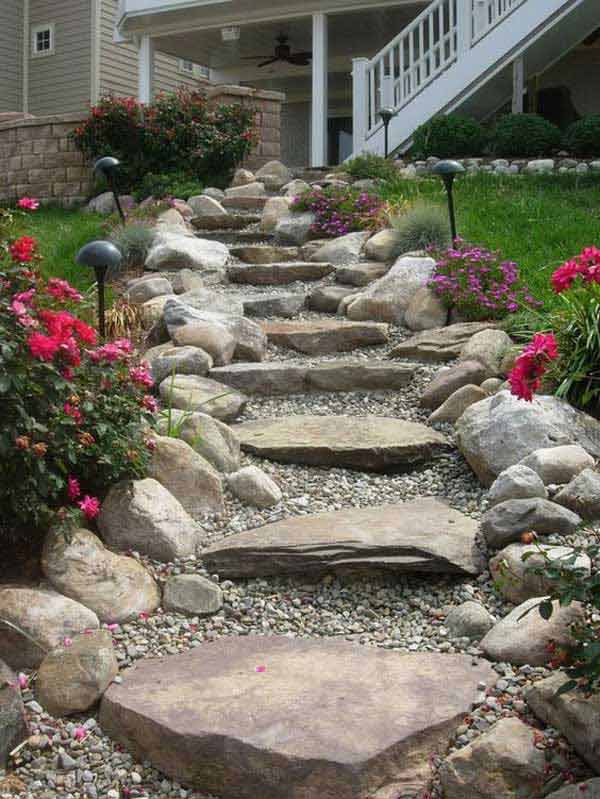 Source: deavita.com
#13 Use Concrete Blocks in Your Garden to Create Garden Stairs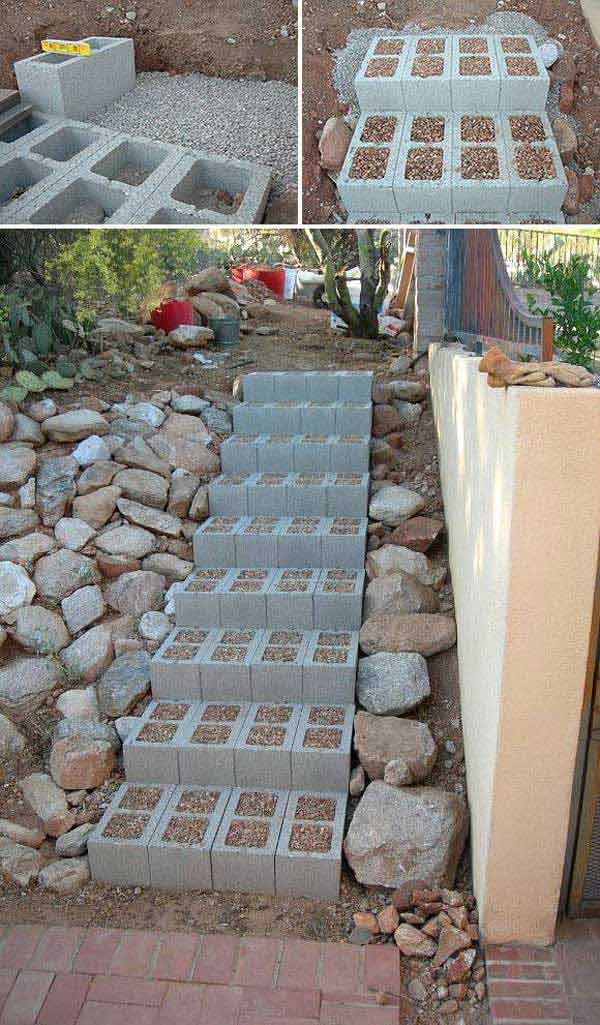 Source: sliptalk.com
#14 Mosaic and Colorful Stones Landscape Steps on a Slope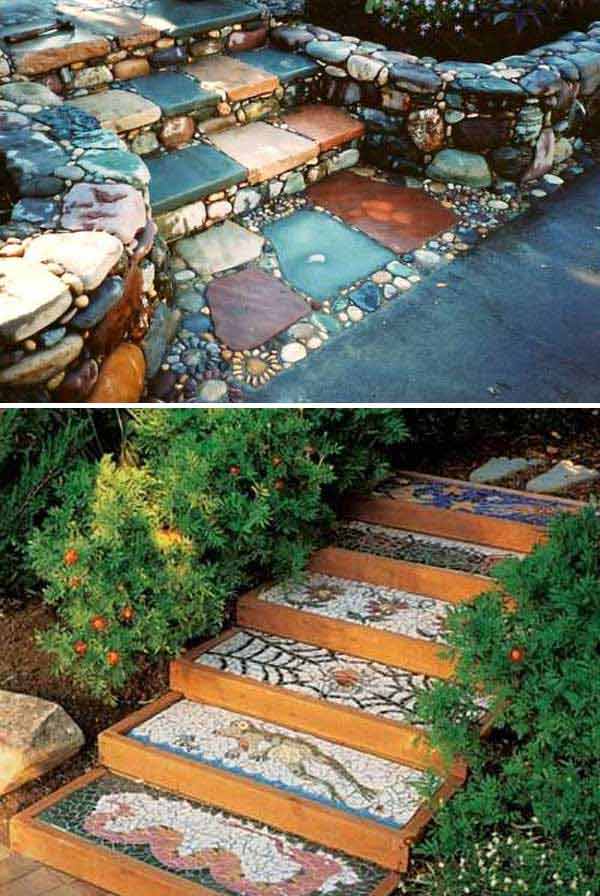 Source: nettetipps.de
#15 Outside Staircase Made Of Bamboo And Logs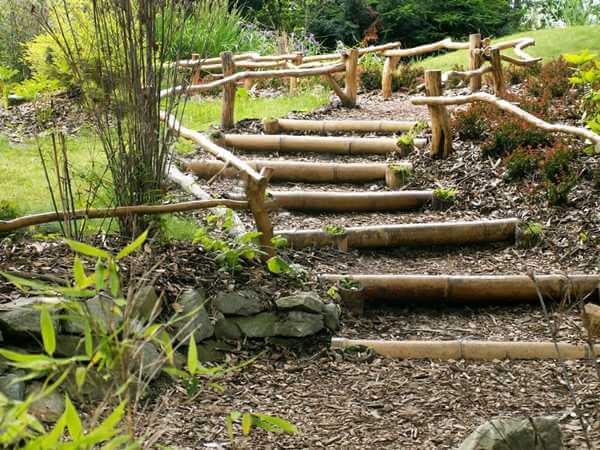 Source: interiorish
#16 Classic Brick Garden Steps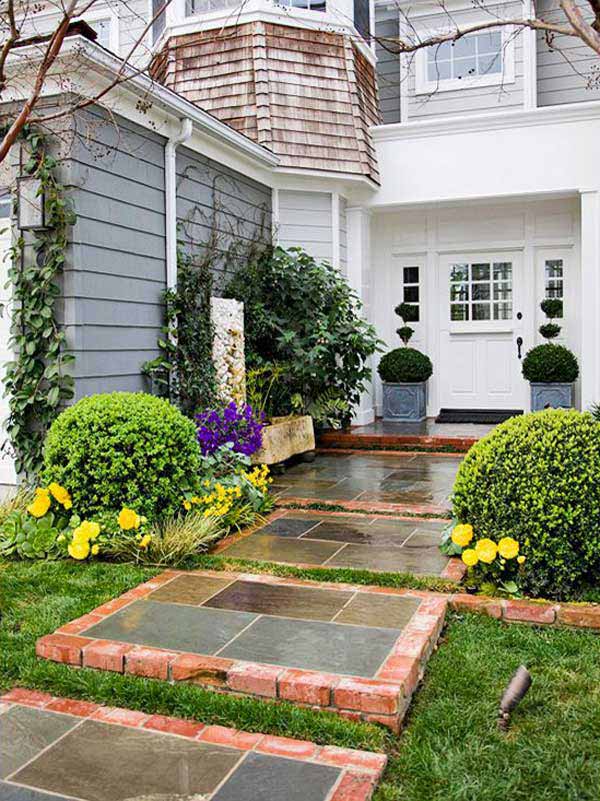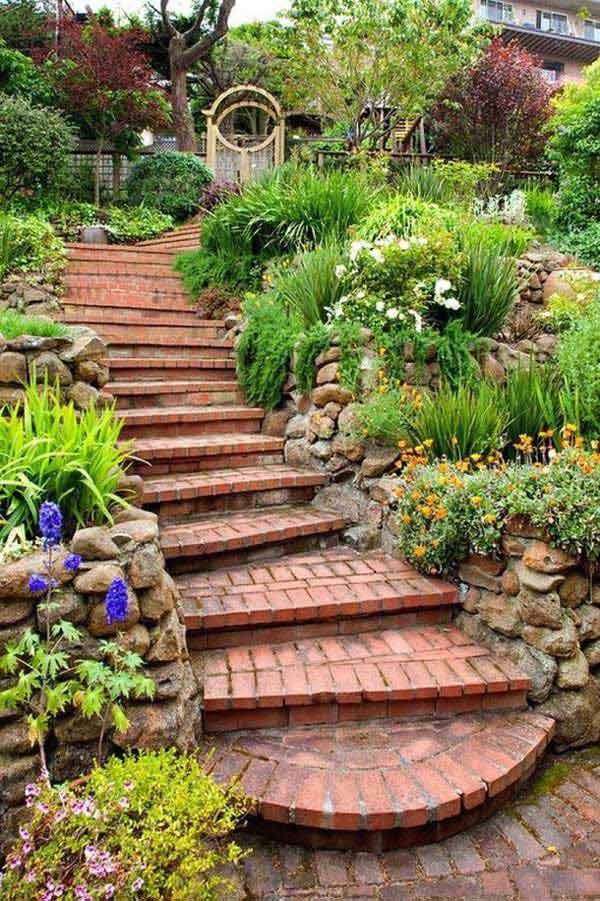 Source: favim.com
#17 Galvanized trough covered with concrete as backyard hillside steps.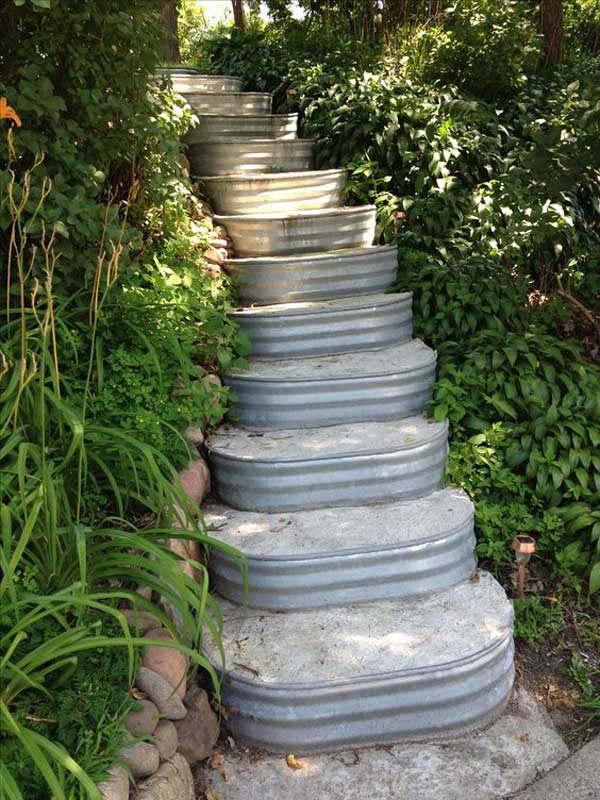 Source Unknown.
#18 Round Concrete Slabs Garden Stairs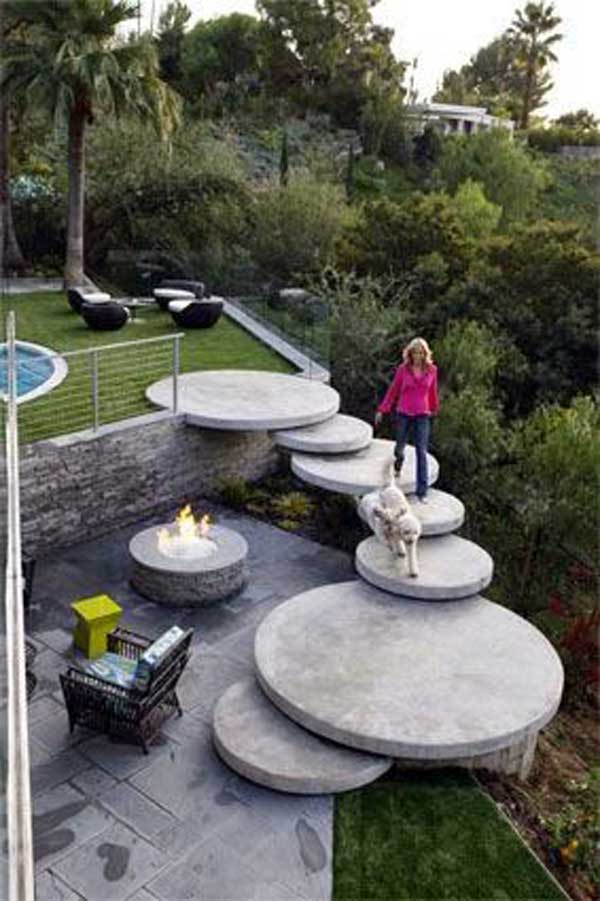 Source: latimes.com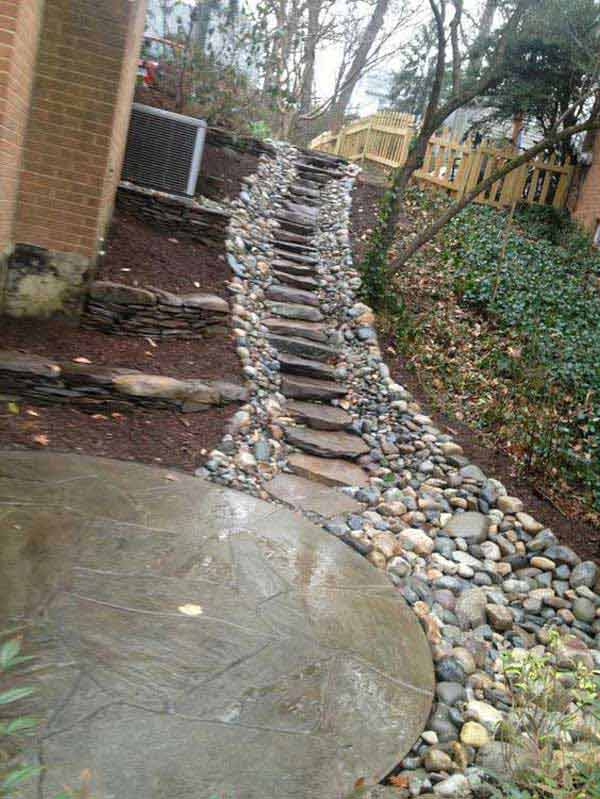 Source: homedesigninspired.com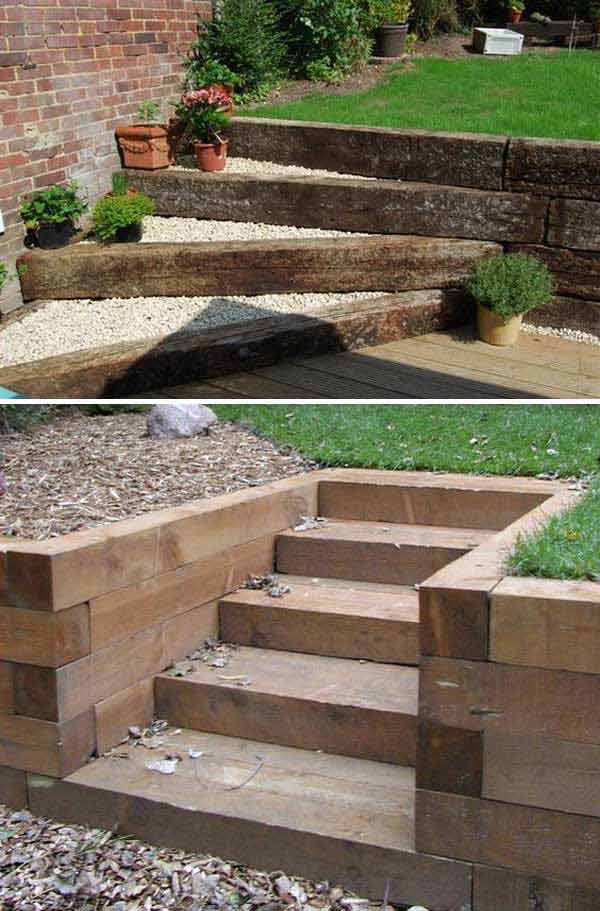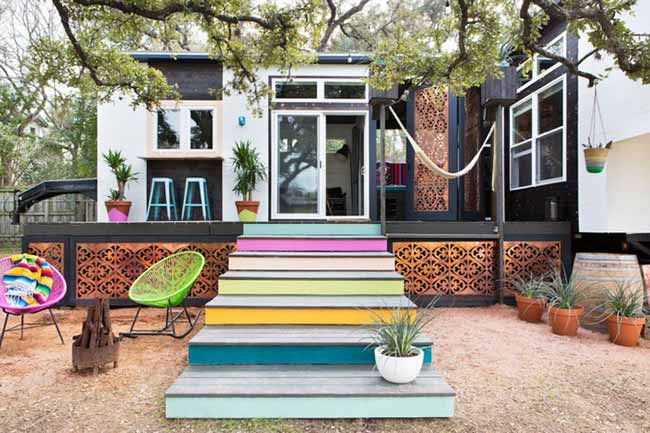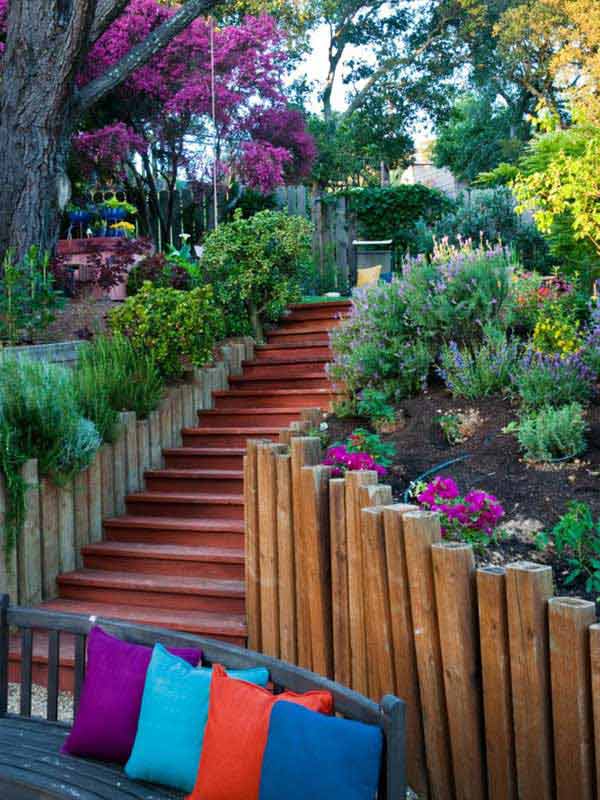 Old tires used as easy diy steps on a hill slope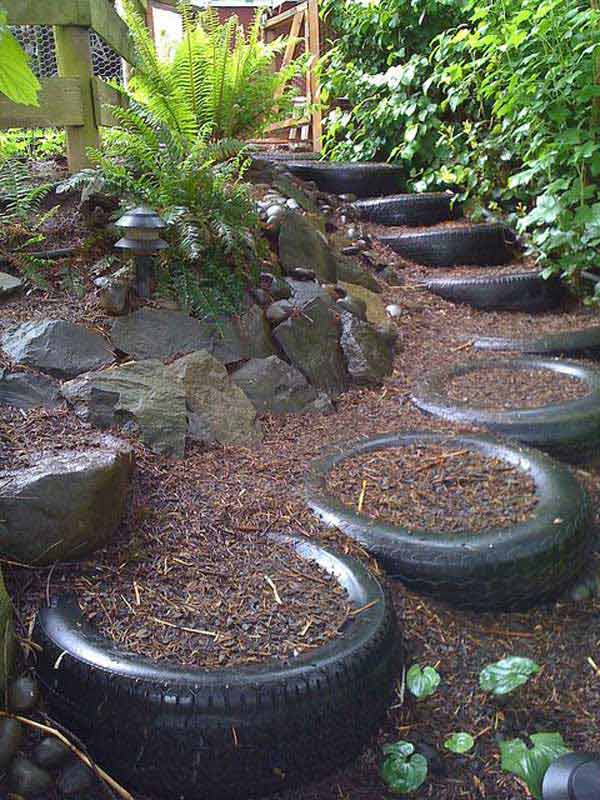 Source: flickr.com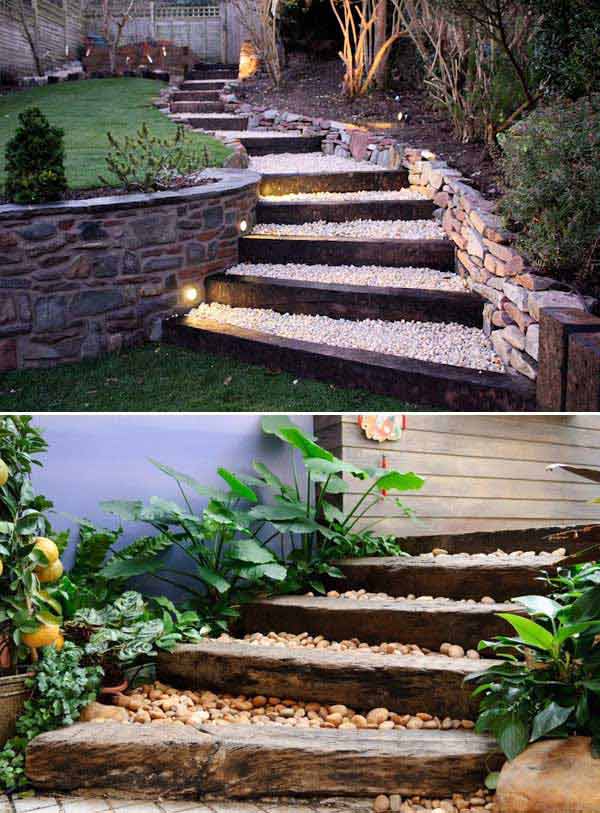 Above Image Source: blog.gardenloversclub.com
---
---