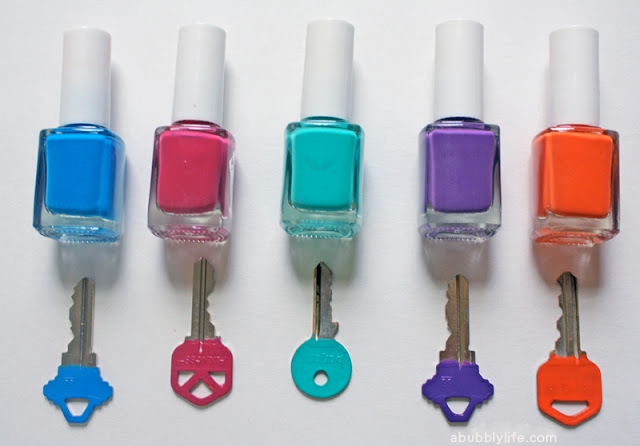 21 DIYs Using Nail Polish
21 DIYs Using Nail Polish
---
Get creative and conquer these 21 DIYs using nail polish! You'll be amazing at all the wonderful ways to bring color to your world … and not just your digits.
1. Keys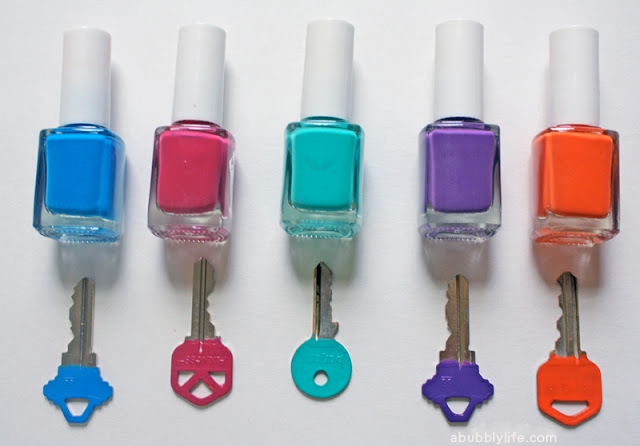 Bubbly Life grabbed some nail polish and used it to give their house keys a makeover. Never stumble at the front door again with this fun color-coded system.
2. Sunglasses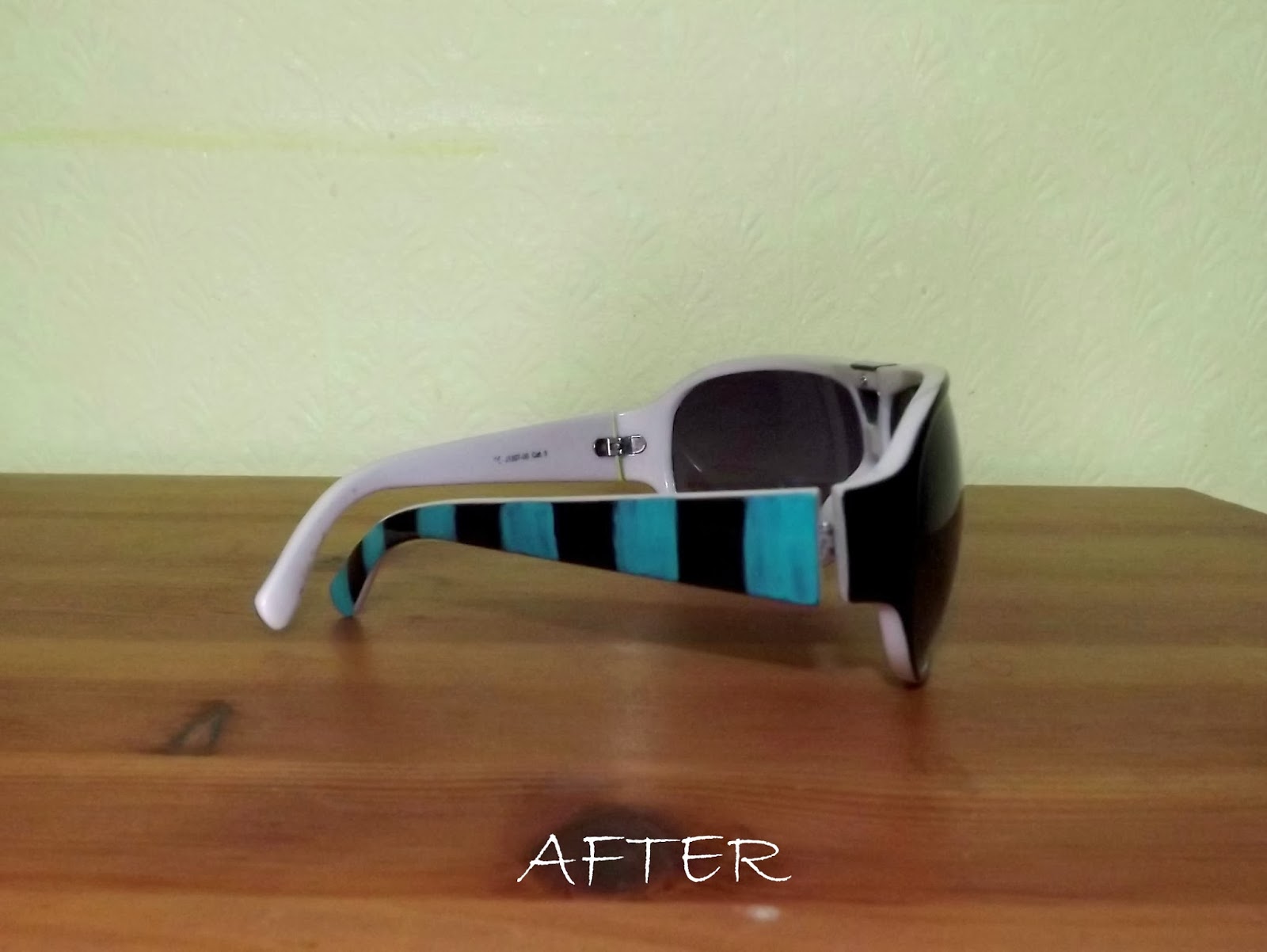 You can even give your sunglasses a quick makeover. Just add a quick pop of color when you're feeling the need for a revamp. (via)
3. Fringe Handbag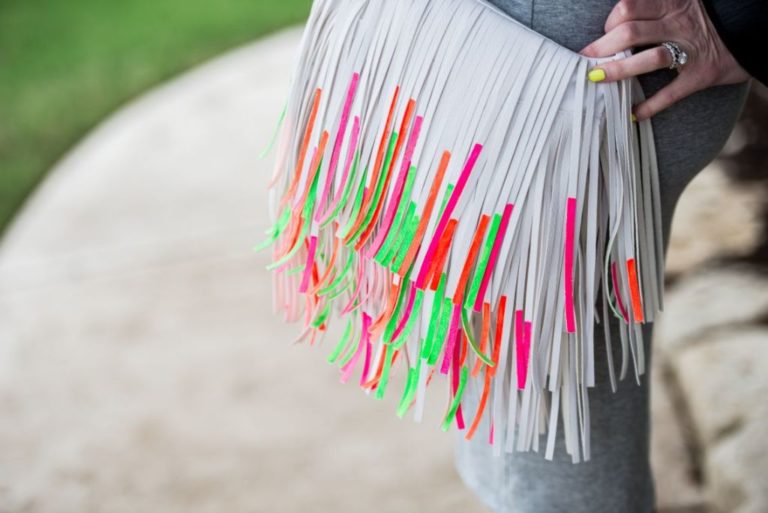 Check out this fun fringe purse makeover from The Storibook! It's such an innovative and easy way to upcycle and restyle what you've already got in your closet.
4. Statement Necklace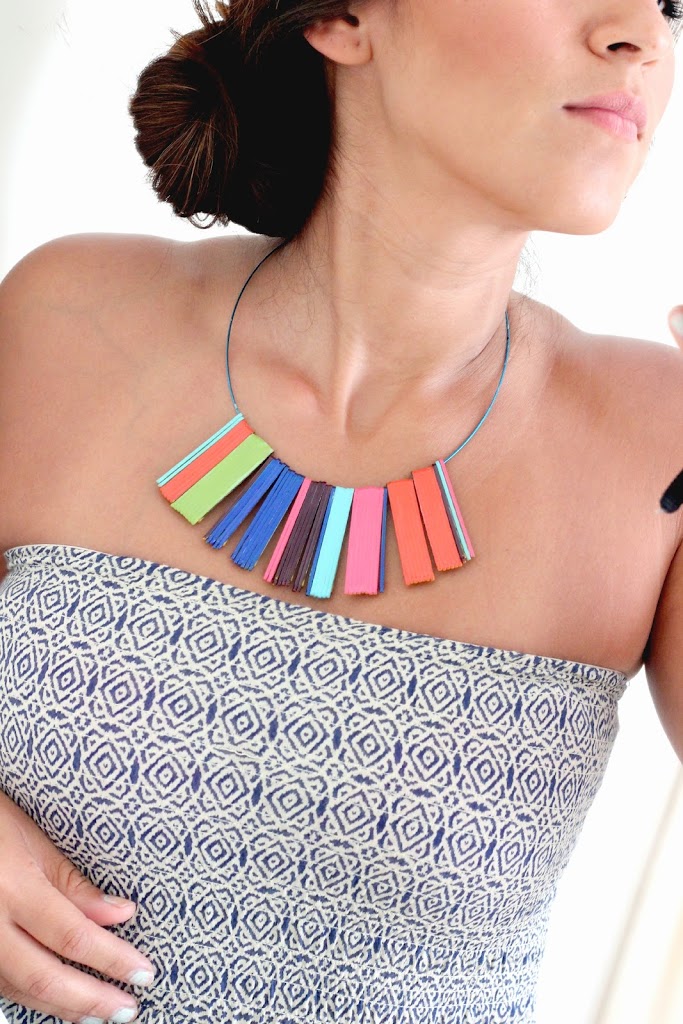 You can even add a bit of color to your necklaces with this idea from Craftberry Bush. Whether you've started from scratch or giving an older piece a makeover, it's a super simple way to go about it.
5. Cell Phone Case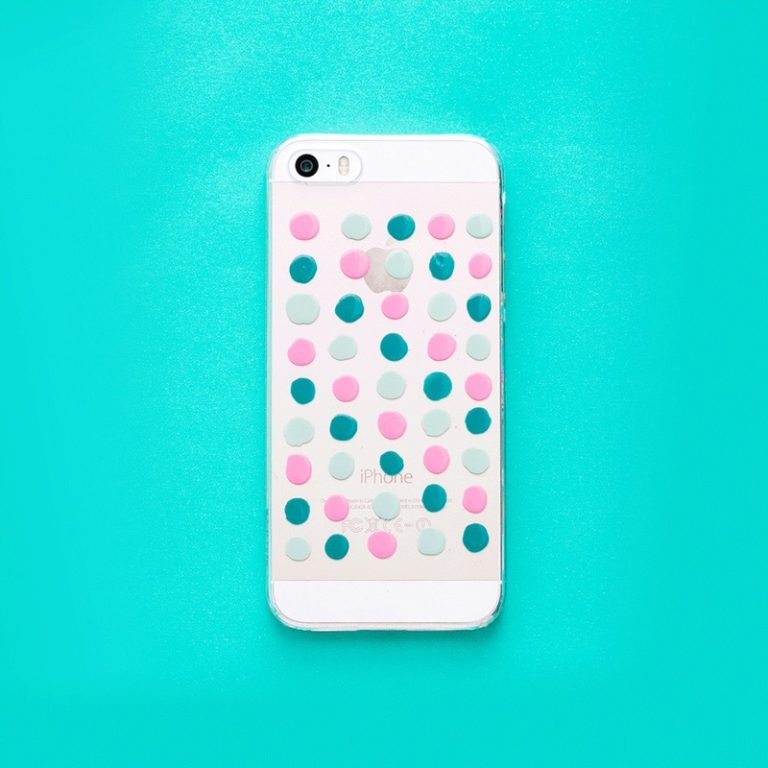 Brit + Co used nail polish to add some polka dots to a phone case and we're in love. Again, it's simple, it works and novice crafters can make it happen.
6. Marbled Pitcher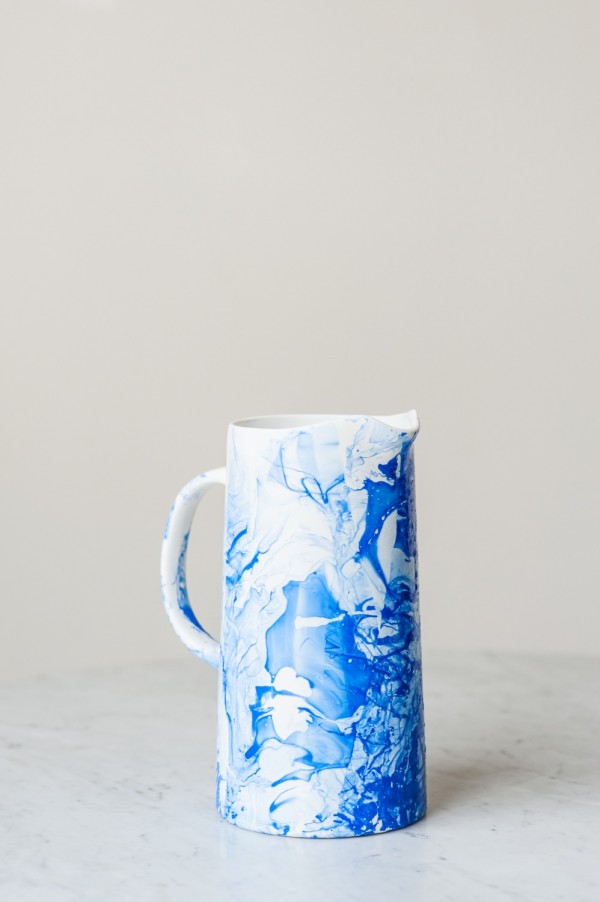 You can learn to marble your best stuff with some nail polish. Check out this beautiful DIY over at The Sweetest Occasion.
7. Coffe Mugs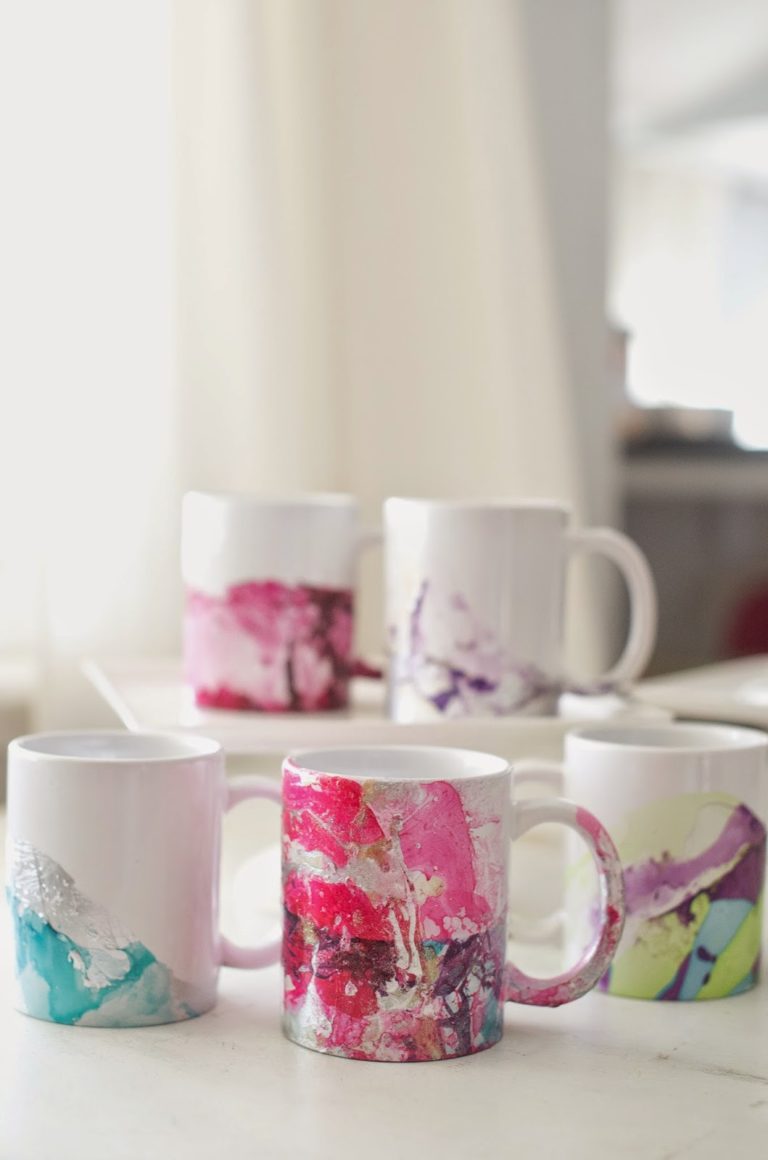 The same goes for this coffee mug project. Marble your favorite cups with help from leftover nail polishes. (via)
8. Headphones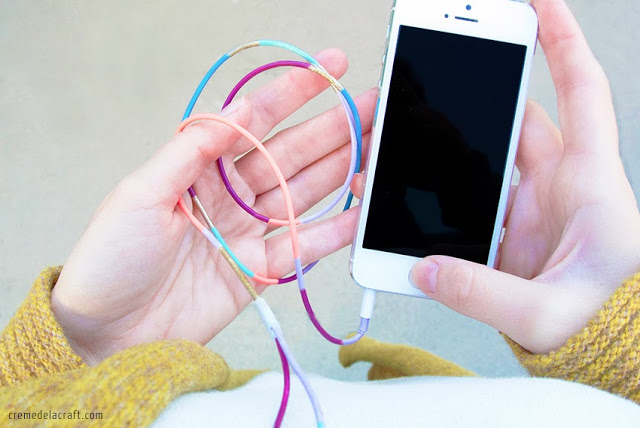 Creme de la Craft added some personality and color to her earphones! Check out the details after the jump.
9. Shoe Soles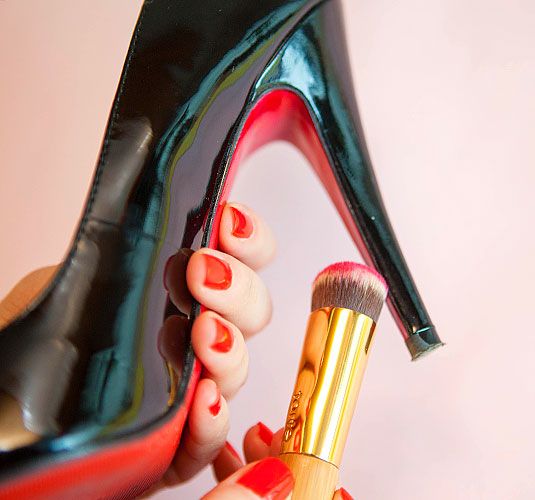 Cosmo gave us another creative idea and this time it involves our shoes! Give your pumps a quick makeover with a bit of red paint.
10. Marbled-Bottom Glassware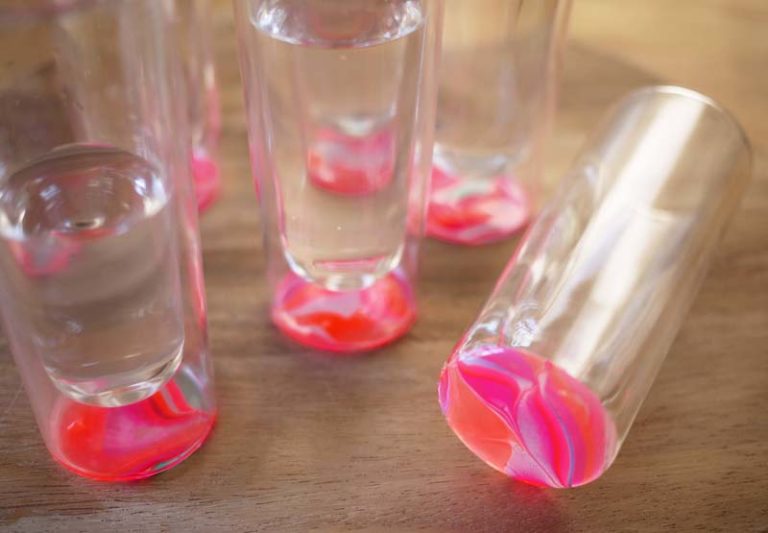 The bottoms of our glassware could use a bit of polish marble too. Check out the details at Honestly WTF.
11. Easter Eggs

You can even use your polish for decorating Easter eggs with the kids! Go clean or do a marbled look! (via)
12. Key Necklaces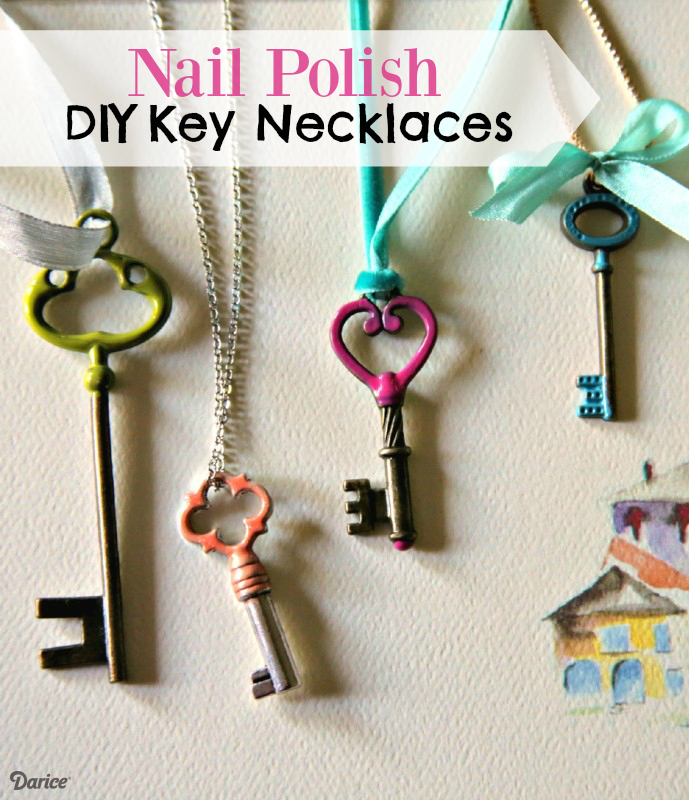 Darice made some key necklaces that are such fun for gifting our best friends with. You can add pops of color with nail polish too!
13. Envelope Seals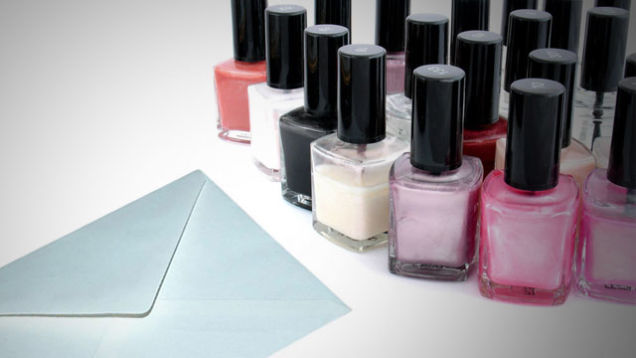 Don't lick those envelopes closed anymore, instead use a bit of polish to seal them right. You get better closure, no gross aftertaste and a pop of style too! (via)
14. Craft Scratches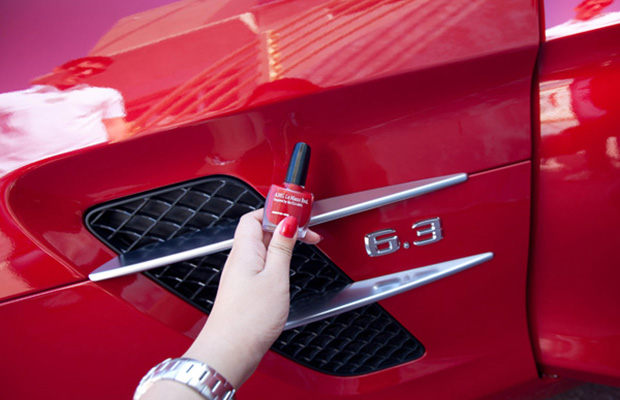 Got a scratch on your car? Use a bit of nail polish to touch the small scuff up. Thanks for the hack Life Cheating!
15. Flower Bud Vases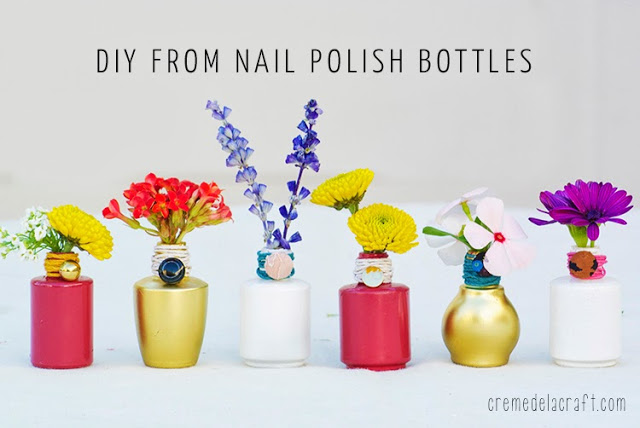 You may not being using the actual polish with this one but it's innovative and fun nonetheless. Those little bottles can be turned into the most precious bud vases! (via)
16. Pencil Cases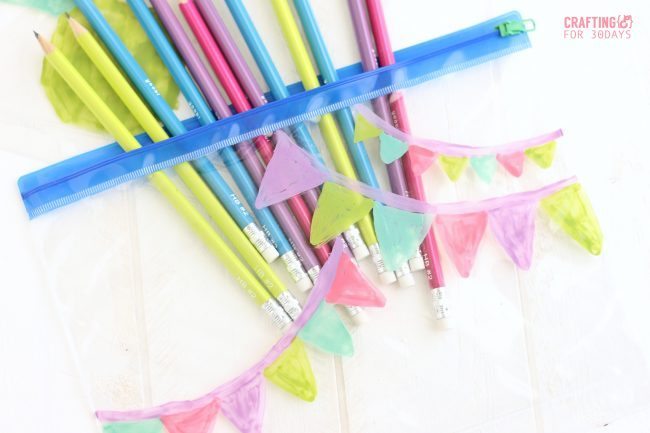 A great project for the kids to get involved with, decorate your pencil cases with some polish. Check it out at Thirty Handmade Days.
17. Agate Coasters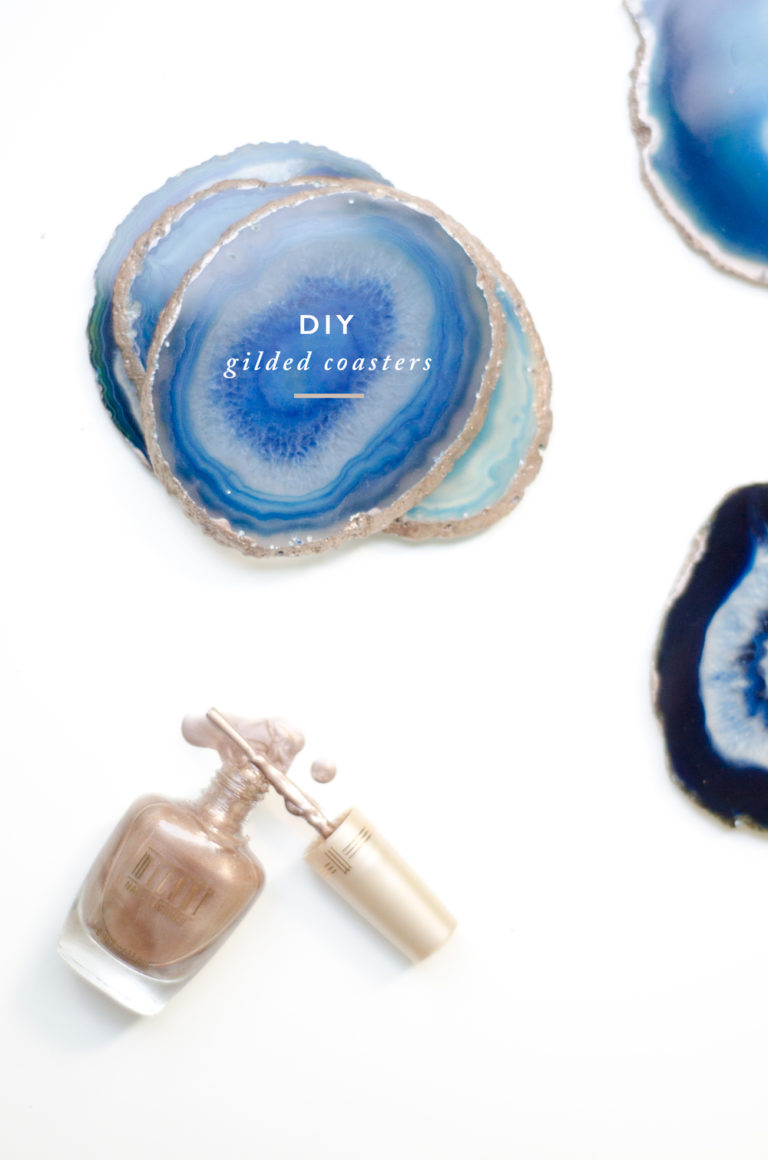 Thou Swell gave us a fun and trendy project to dive into with our polishes. Make some beautiful gilded agate coasters for your home!
18. Thumbtacks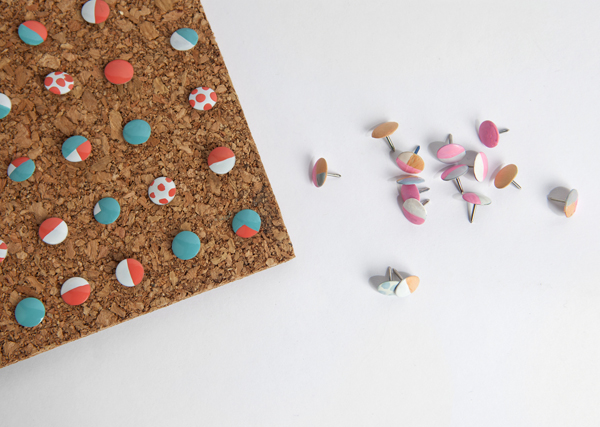 Even your thumbtacks could get a fun makeover with some help from ModCloth! Jazz up those office supplies in an afternoon!
19. Marbled Candle Votives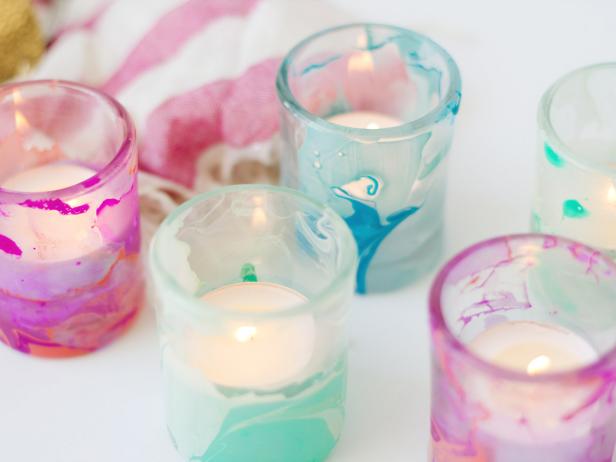 HGTV puts your marbling skills to the test. Your votives could be a bit more trendy with a bout of polish at your side.
20. Chunky Necklace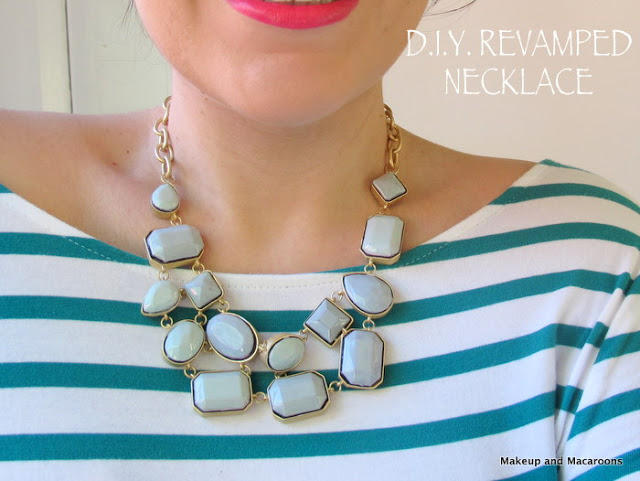 Makeup and Macaroons gave us a fun necklace revamp as well. We love how this chunky piece got a quick facelift.
21. Chain Earrings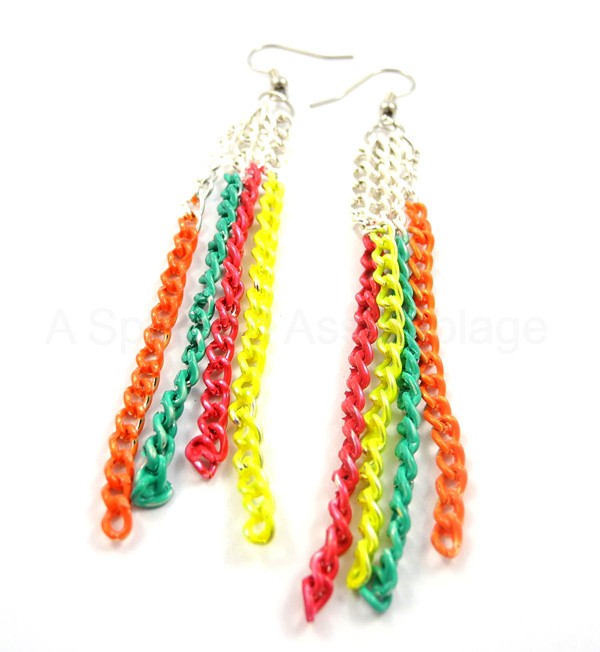 ---
---