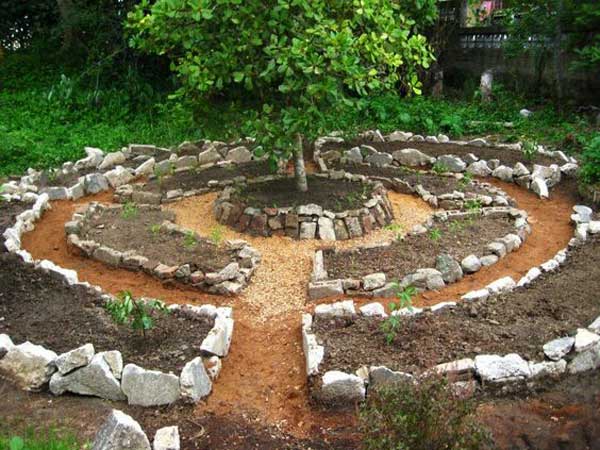 23 Tips for Growing A Successful Vegetable Garden
23 Tips for Growing A Successful Vegetable Garden
---
A home vegetable garden is easy to start and doesn't require as much effort as one might think to keep it growing strong. Following a few simple steps will ensure you're enjoying the fruits of your labor in no time.
1. Use metal trough as container for vegetable garden and install a path between your veggies: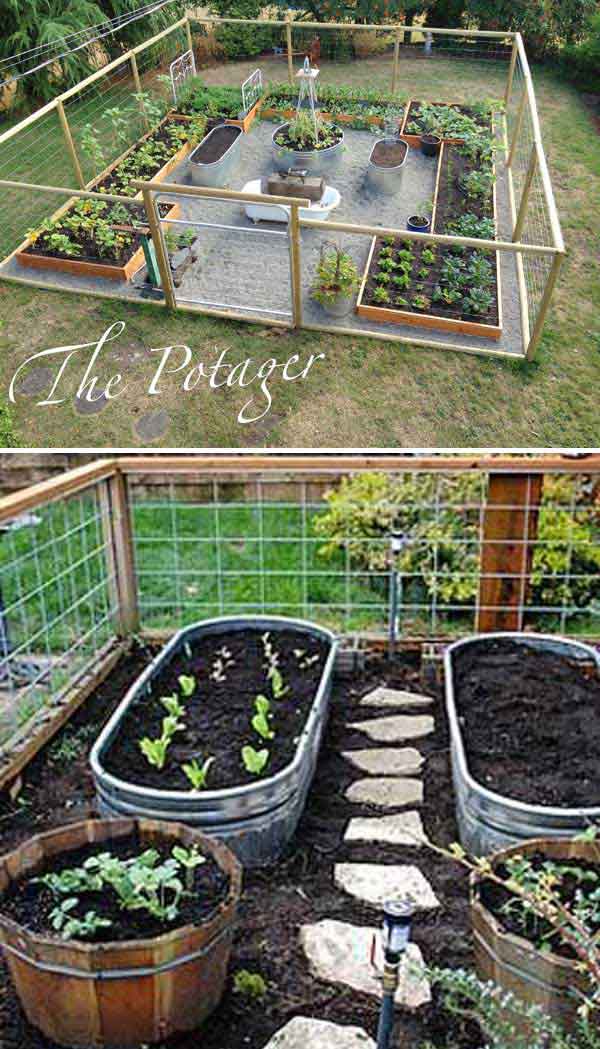 Tutorial of above project ====> houseandbloom.com
2. If you are planning to plant cucumbers, melons, and beans in your garden, you can build a trellis and raised garden box combo to let them get support at some point: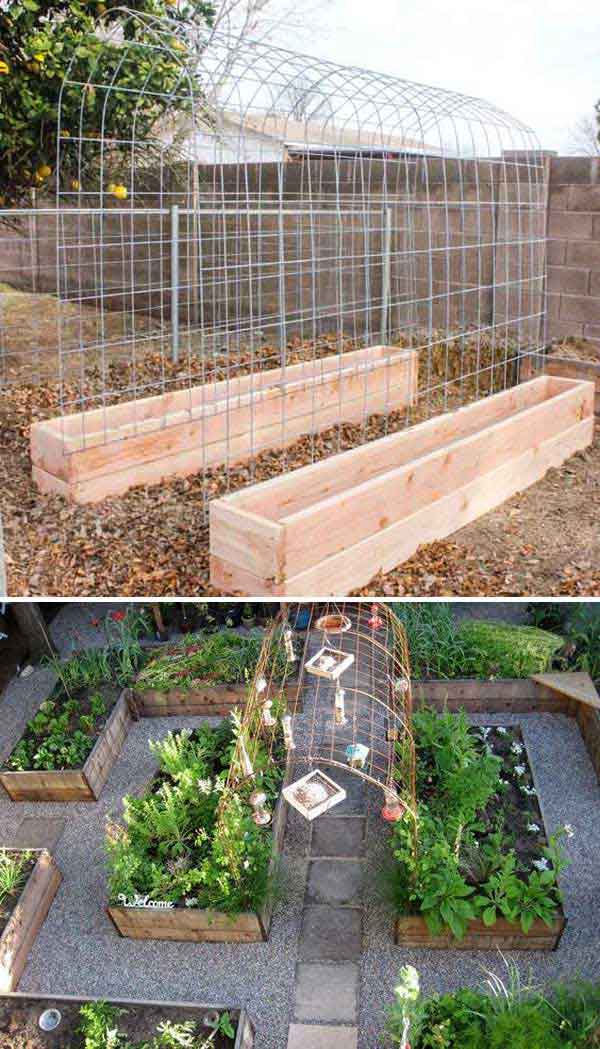 Tutorial of above project ====> weedemandreap.com
3. Spiral garden has very cool looking and works great for people with limited space:

Source: recycledawblog.blogspot.com
4. Use landscaping rocks to build a series of raised garden beds and put a galvanized water trough in the center of garden for easy watering: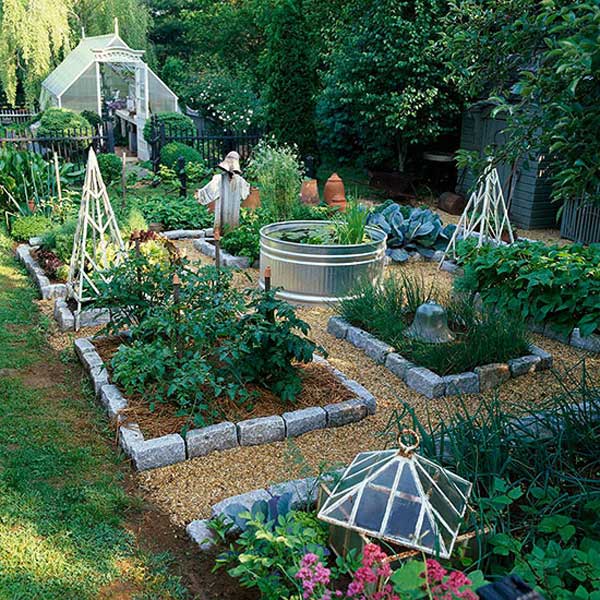 Source: bhg.com
5. U-shaped raised garden makes efficient use of limited space: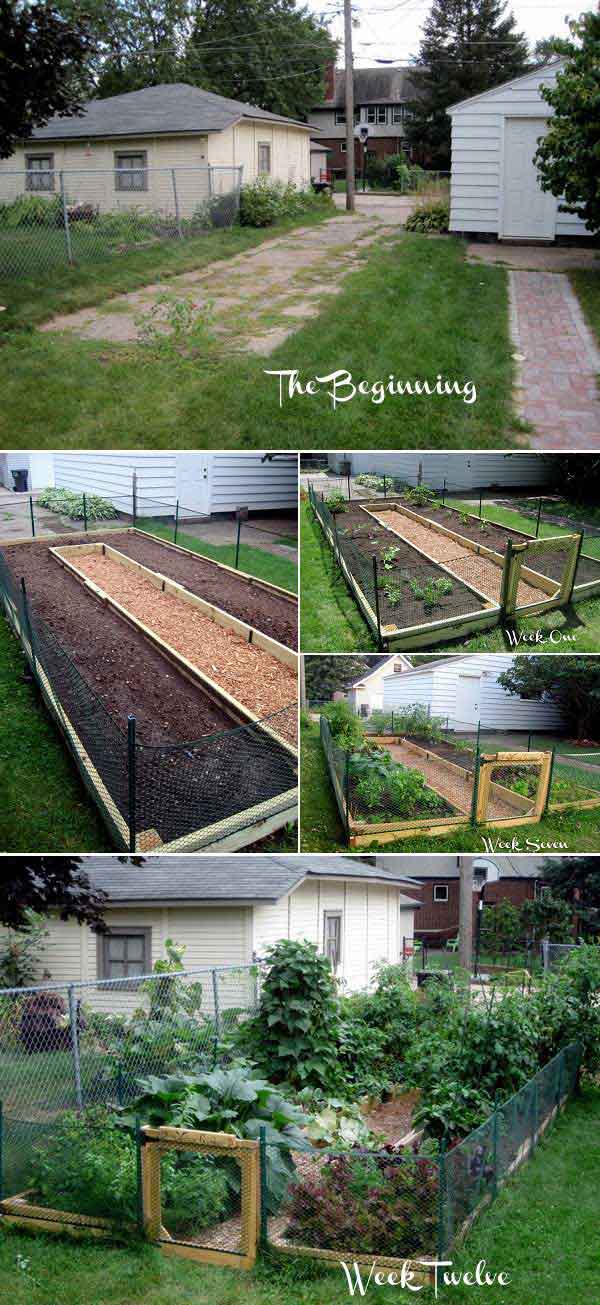 Source: brittanystager.com
6. Build pea tepees structure to make the harvesting and maintenance more easier:

Source: lillbutton2.blogspot.com    Source: grit.com
7. Use landscape stones to build a stunning carved garden in your backyard: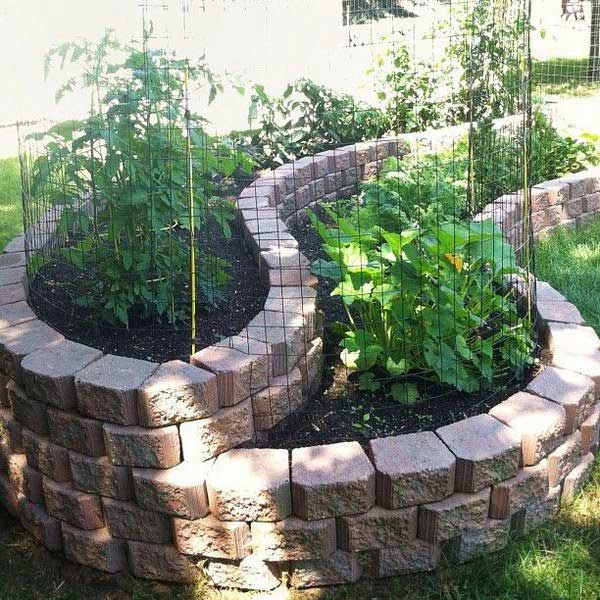 Source: paintspeckledpawprints.net
8. Wire trellis is a great option to build a vertical growing garden in a tiny backyard: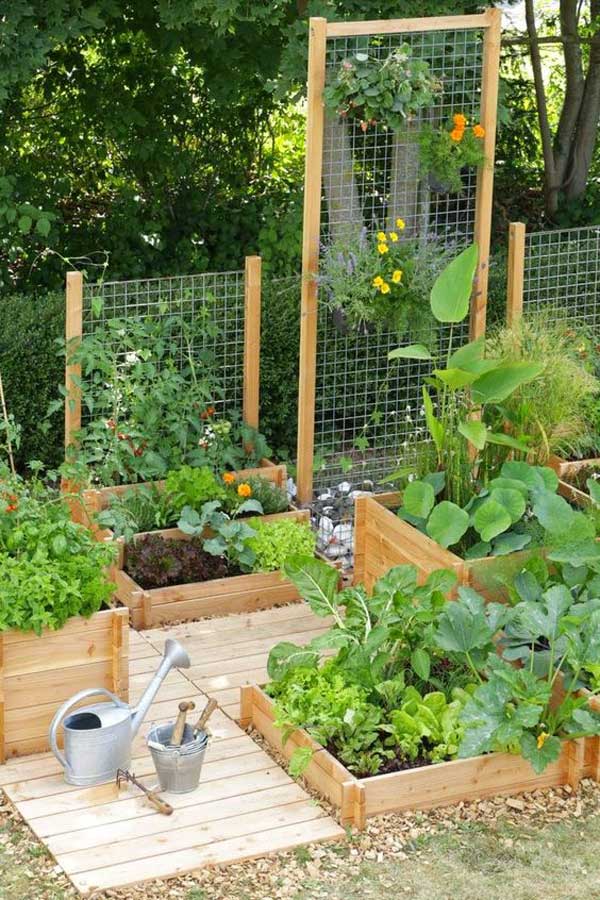 Source: gardenoholic.com
9. Lay the ground with red bricks or pebble and place cedar and pine planks garden boxes on it to plant your veggies: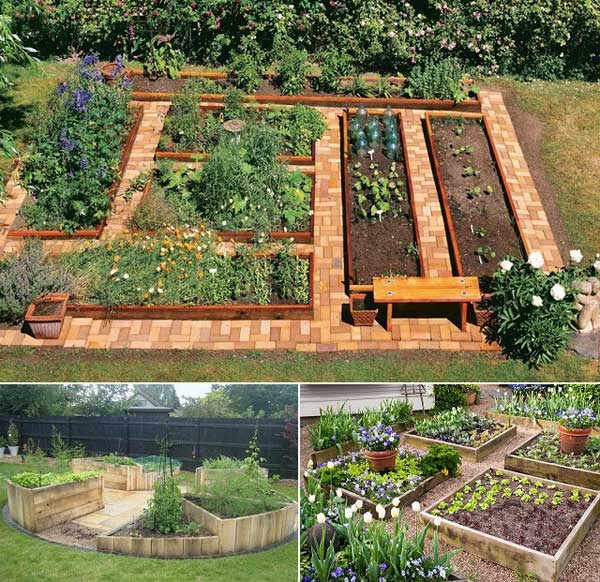 Source Unknown.
10. Build a mini vegetable garden along a foundation wall: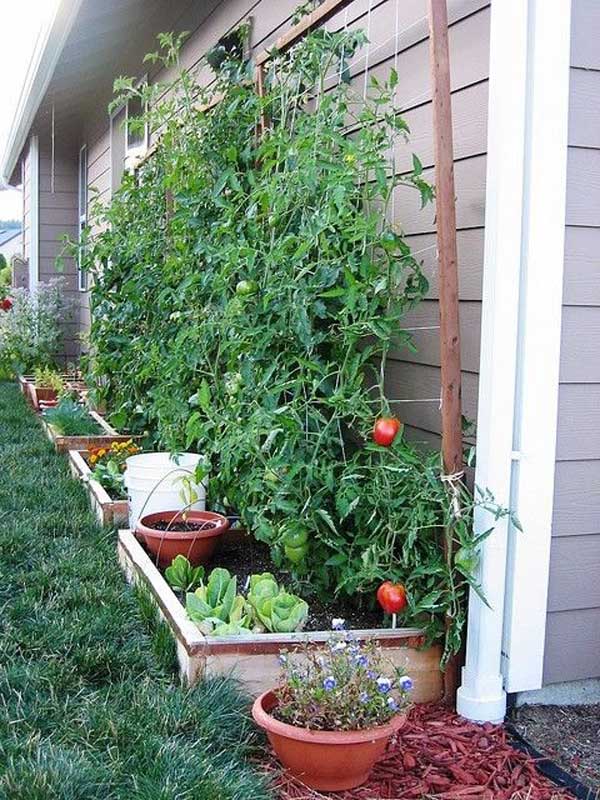 Source: flickr.com
11. Concrete blocks are the perfect materials to organize an easy and cheap vegetable growing place: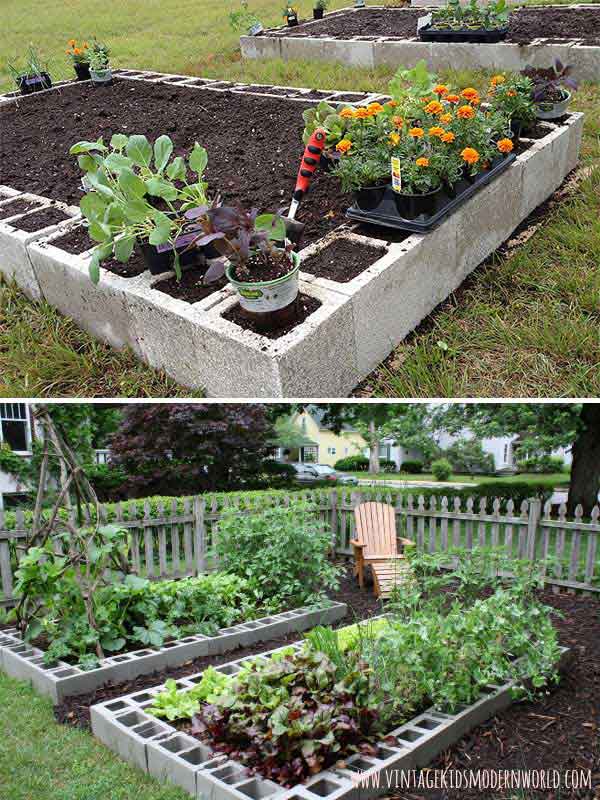 Source: vintagekidsmodernworld.com
12. Build a bean tunnel for your climbing beans: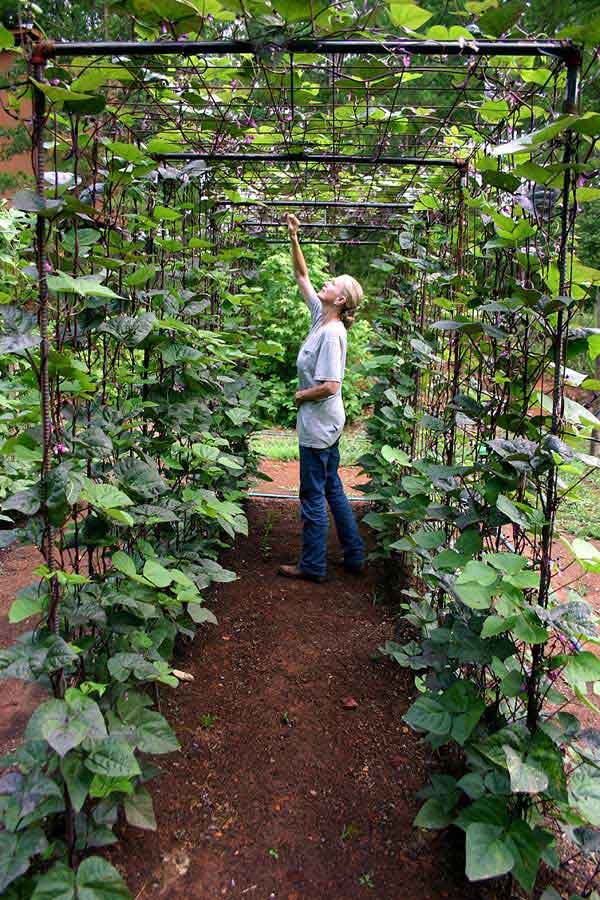 Source: wahsegavalleyfarm.typepad.com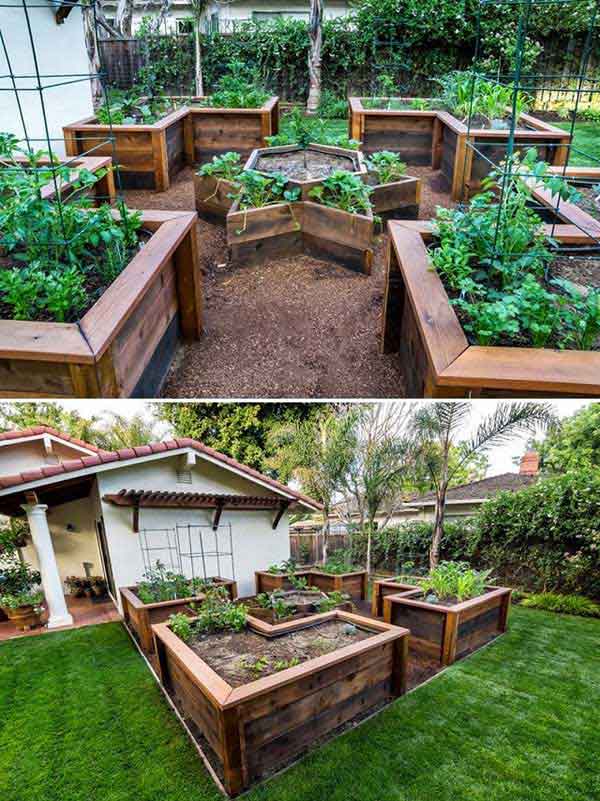 Source Unknown.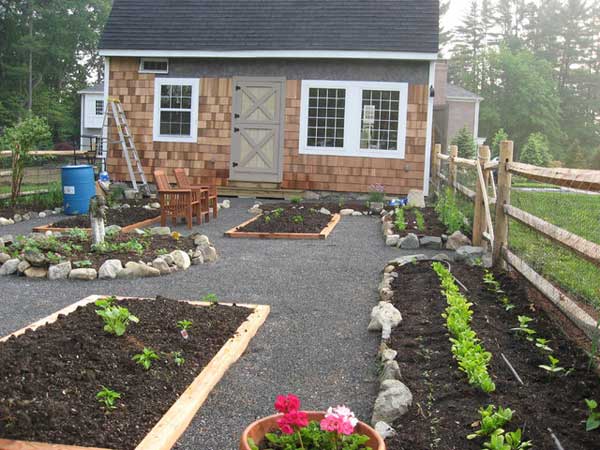 Source: houzz.com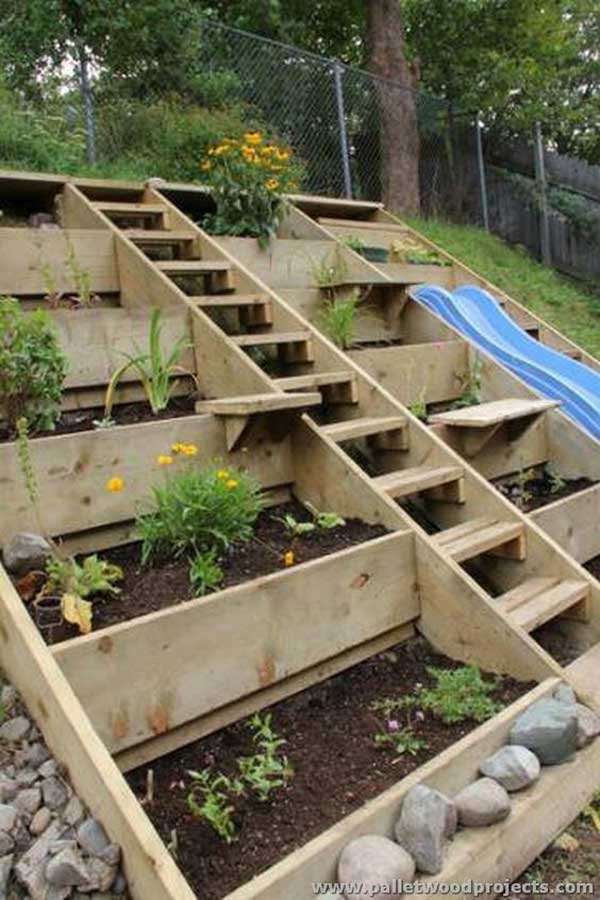 Source: palletwoodprojects.com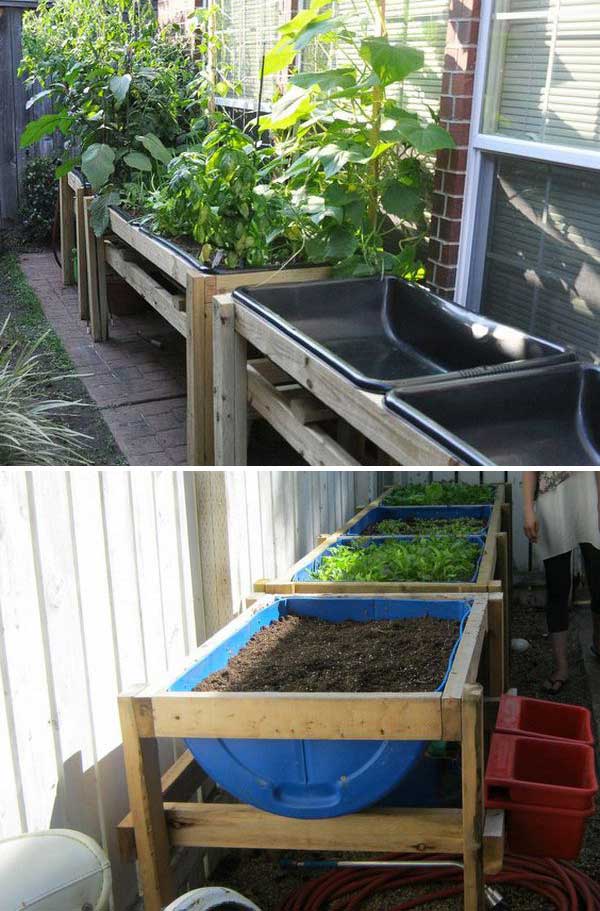 Above image source: raisedurbangardens.com    Bottom image source: gardensall.com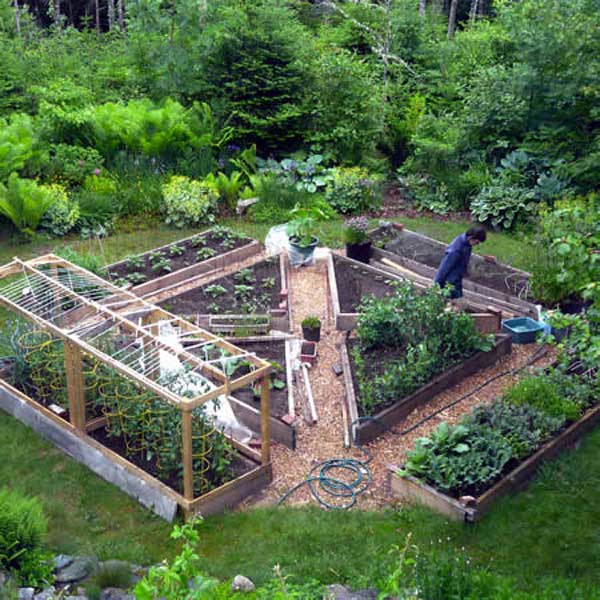 Source: bengreenfieldfitness.com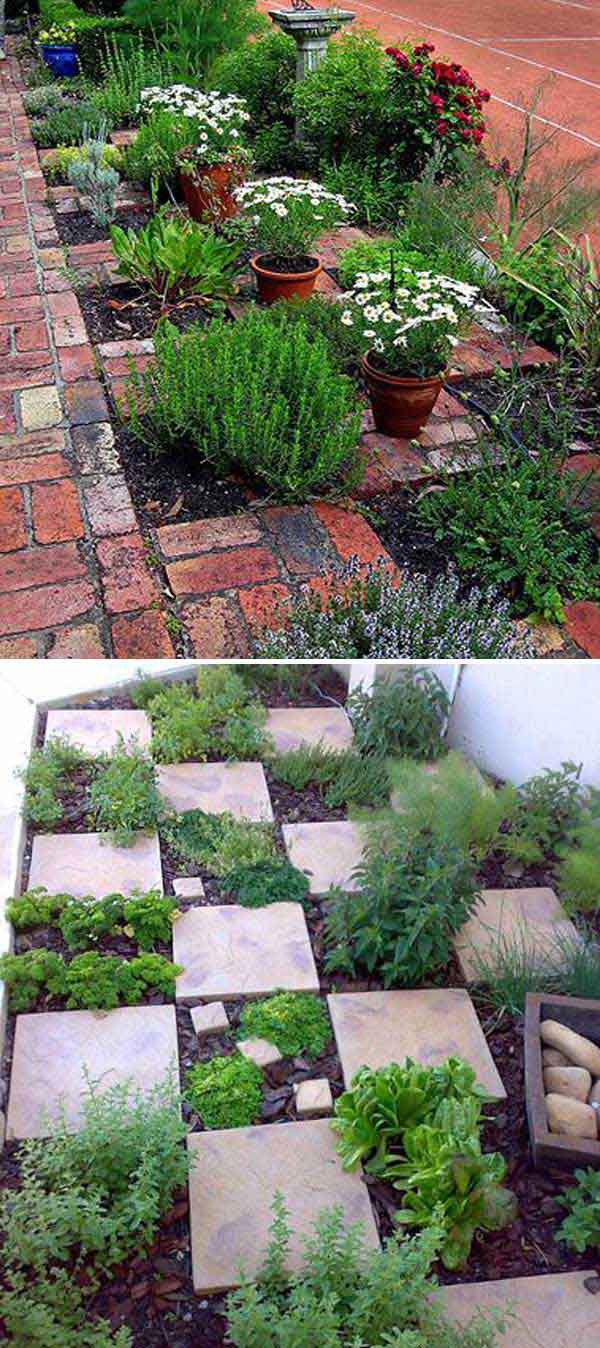 Source: flickr.com    Source: landscapingcapetown.co.za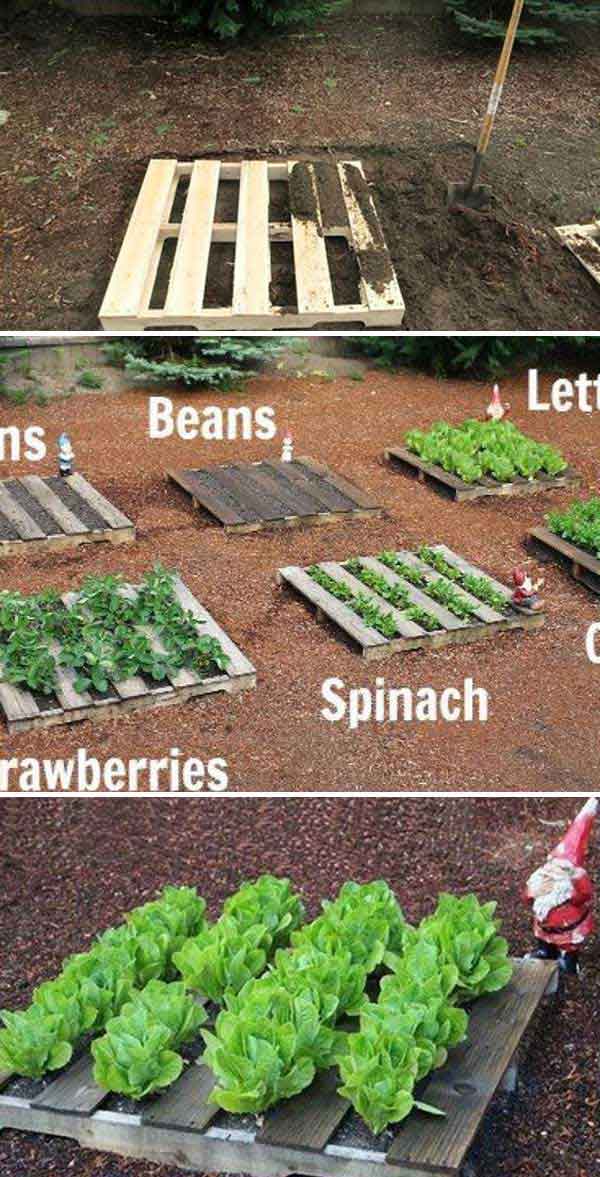 Source Unknown.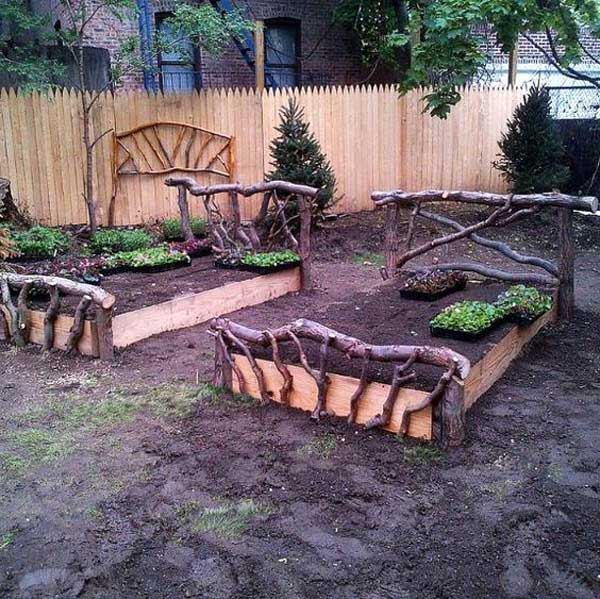 Source: commmunitygardening.blogspot.com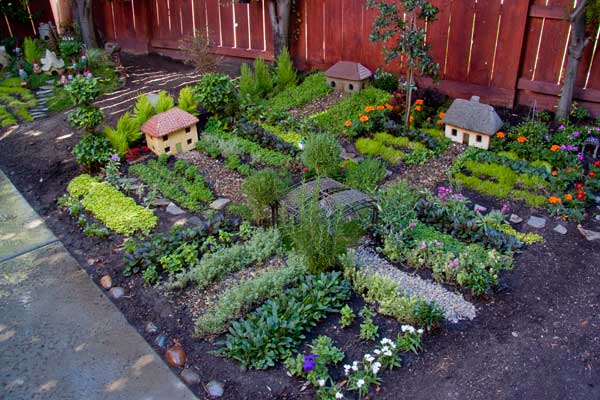 Source: youtube.com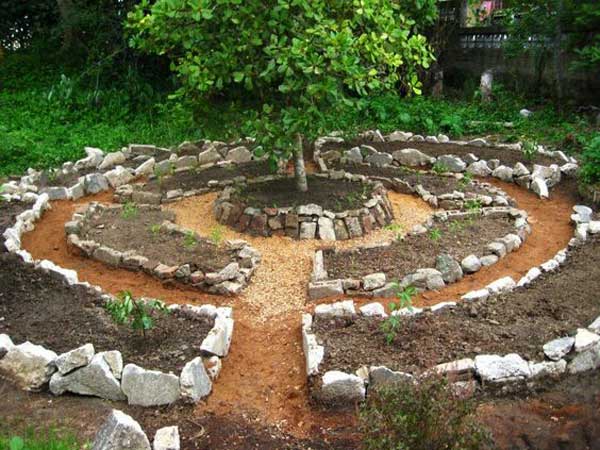 Source: homegardenseedsorganic.com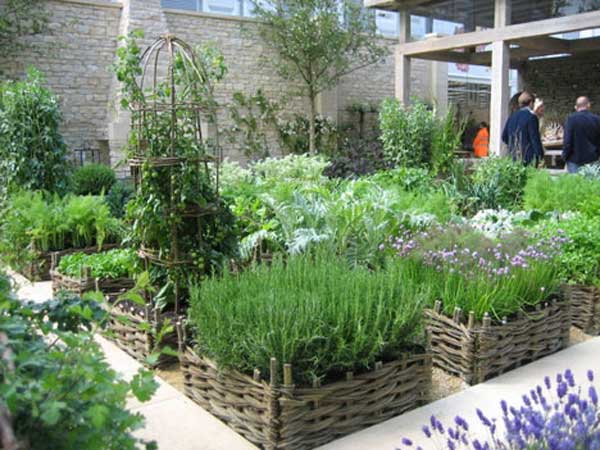 Source Unknown.
---
---