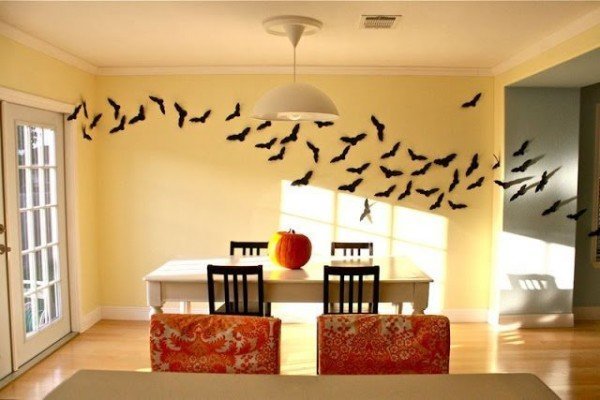 Amazing Decor Ideas For The Spookiest Halloween
Amazing Decor Ideas For The Spookiest Halloween
---
The season for adding spooky decor is finally here! Halloween is the time when you can have cobwebs, dust, and insects around your home, and no one will bat an eyelash!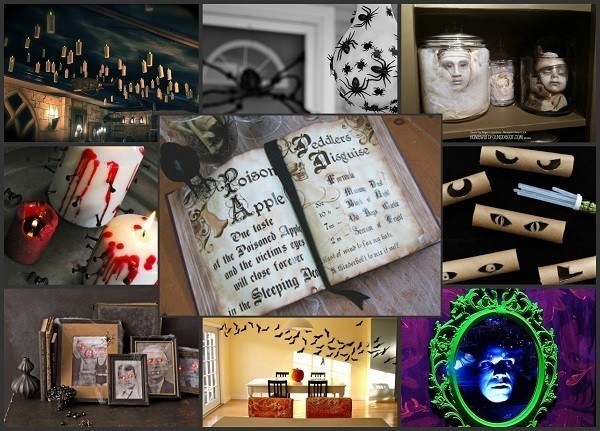 Whether you're decorating for the kids, for a party, or just because you love Halloween, we've assembled some elegant, subtle, and downright spooky ways to decorate inside and outside your home.
From spooky mirrors with special effects to more simple projects like homemade window clings or portraits with glowing eyes, you're sure to find a project to fit your style, budget, and level of DIY!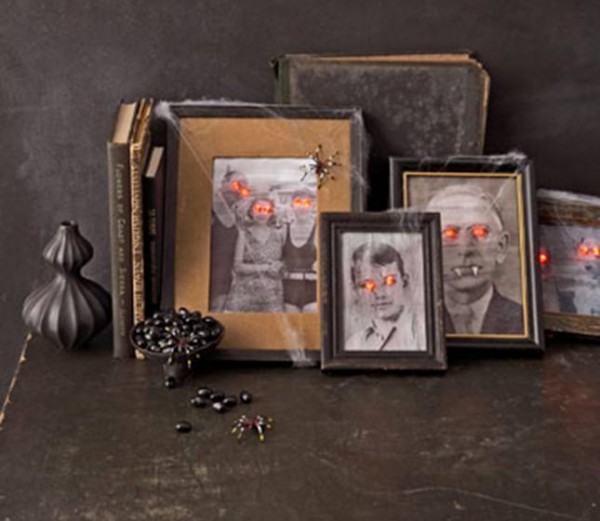 Paranormal Portraits – You'll never look at your relatives the same way again, and neither will the kids! Make copies of family photos (don't cut up the originals!), cut out the eyes, then use small red lights to create the glowing effect.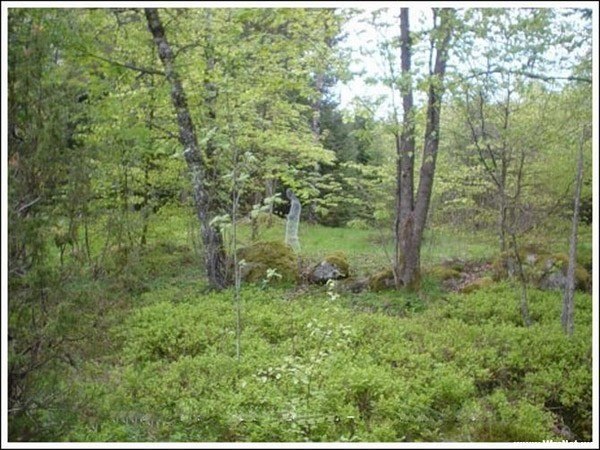 Chicken Wire Ghost – While not particularly spooky up close, a chicken wire ghost sure does look convincing from far away! Place these in small woody groves visible from your windows or from the street.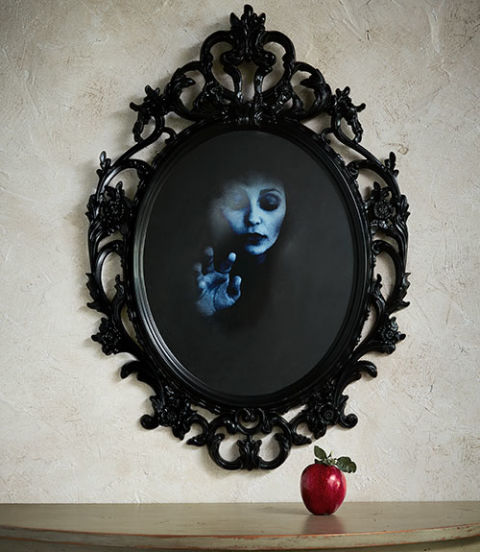 Ghostly Evil Queen Mirror – This piece calls to mind an alternate fate for the Evil Queen from Snow White. Stuck in her mirror, she presses against the glass in an effort to get out. Spooky, but elegant!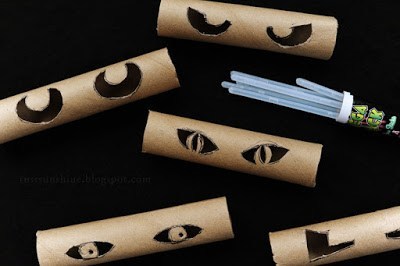 Glowing Eyes For Landscaping – This is an easy classic: simply cut eyes out of empty paper towel or toilet paper tubes, then add a glow stick to the inside. Place in any bush or tree and you'll instantly have creatures staring out at you.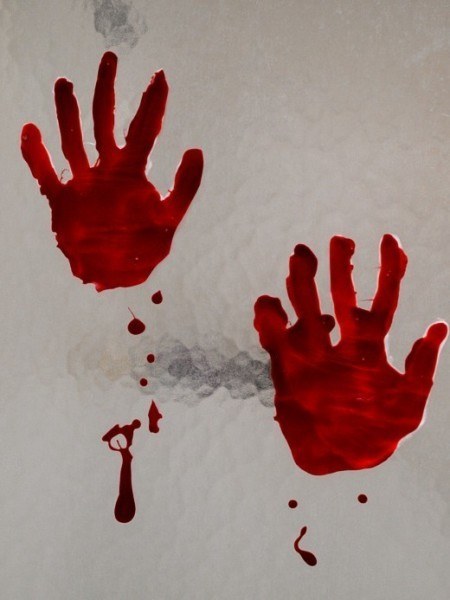 Bloody Handprints – These window clings are super easy to make, and a fun project to get the kids in on. After they're done, stick them in the bathroom, on the windows, anywhere with glass!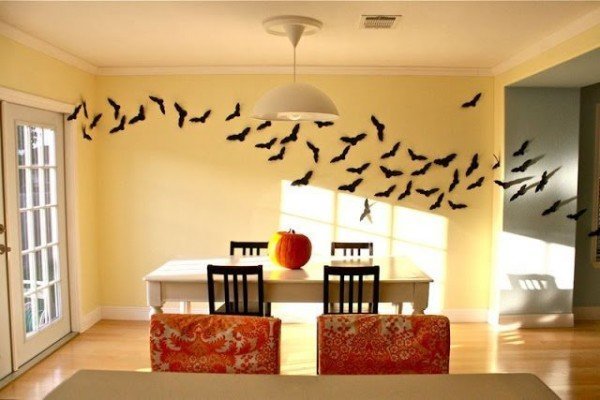 Bat Swarm – A lot of people are terrified of bats, so why not add a whole swarm of them to your decor? This is actually a very simple, subtle way to get festive, and they are easily removable for when the season is over.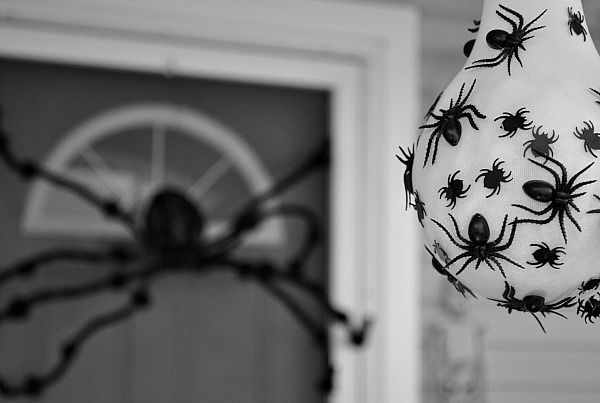 Spider Egg Sacs – This is a great decor idea for indoor or outdoors, utilizing stockings, cotton batting, and dollar store plastic spiders. Pair with a massive "mommy spider" for even more spooky fun!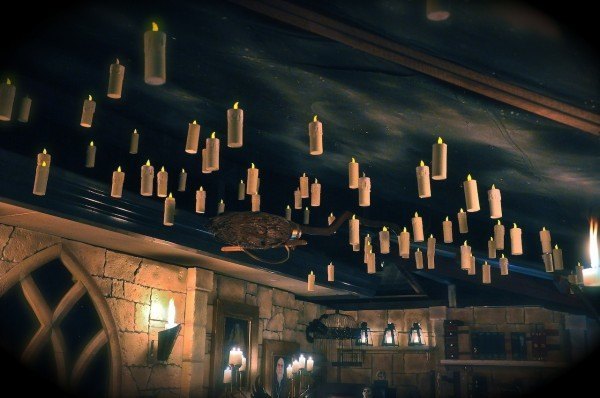 Floating Candles – This is a project from the Harry Potter films, but we think it's a great idea for Halloween too! This is a more complex project, but the results are stunning. Totally worth it!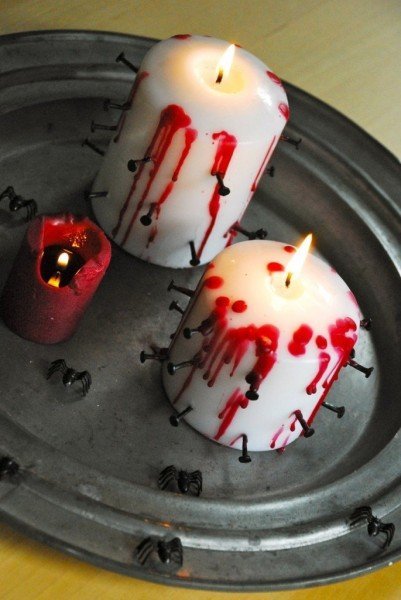 Tortured Candles – This is a super easy way to add a spooky atmosphere to some very ordinary candles. Add finishing nails to the outside of the candles, then drip a bit of red wax over them to get the bloody look.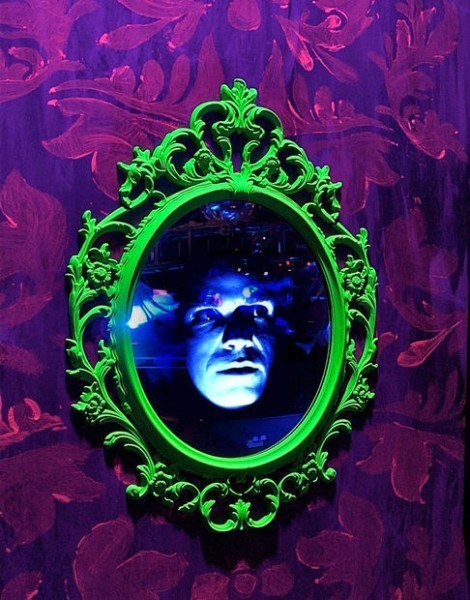 Talking Spooky Mirror – This is another special effects project that looks really complicated, but is really quite easy to do. Up your Halloween game and scare the pants off your guests!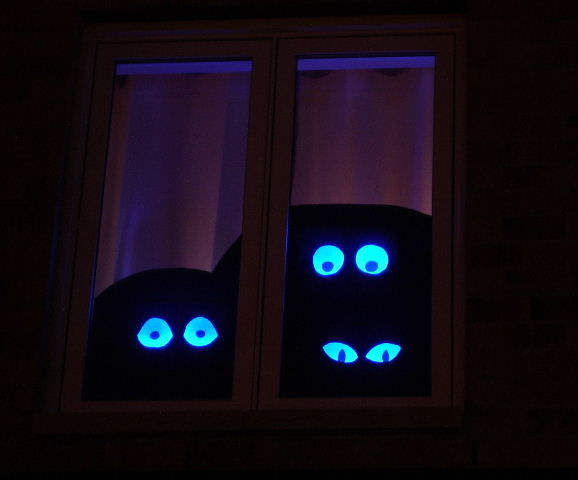 Eyes That Follow You – Create an ultra-spooky window display with eyes that will follow trick-or-treaters wherever they go. This is an easy project that is sure to impress!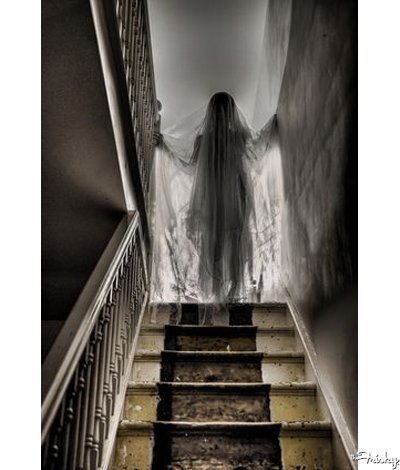 Gauze-Draped Mannequin Ghost – Place a mannequin at the top of your stairs and drape it in gauze to get this spooky ghost blocking the way upstairs. A great technique to discourage guests from going upstairs during a party, and looks convincing in the dark.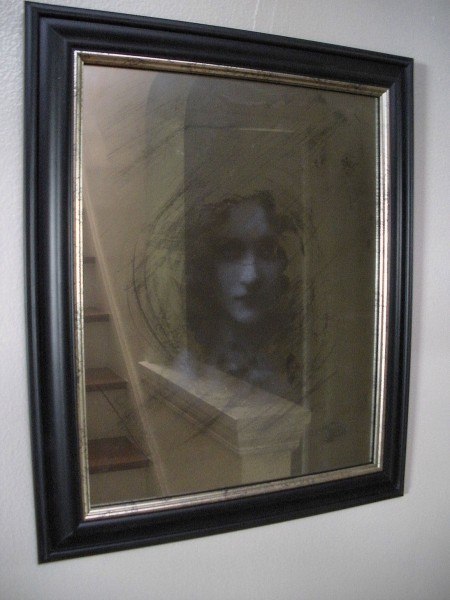 Eerie Ghost Mirror – This is another spooktacular mirror project that involves using looking glass paint to transform a picture frame into an aged mirror with the face of a ghost peeking through. Easy, unexpected, and super scary!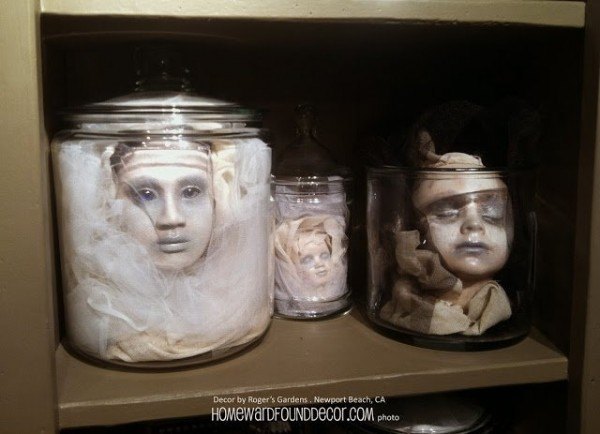 Doll Heads In Jars  – Nothing says creepy like stuffing a few doll heads in apothecary jars! Your guests will get quite the shock opening up a cabinet to find these!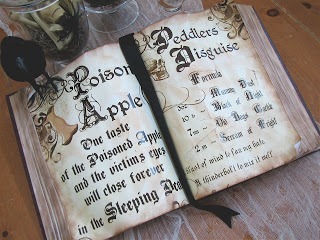 Witch's Spellbook – This example shows a Snow White style spell book detailing the recipe for the poisoned apple and the Queen's peddler disguise. Learn how to make this out of a dictionary, and how to age the pages with water.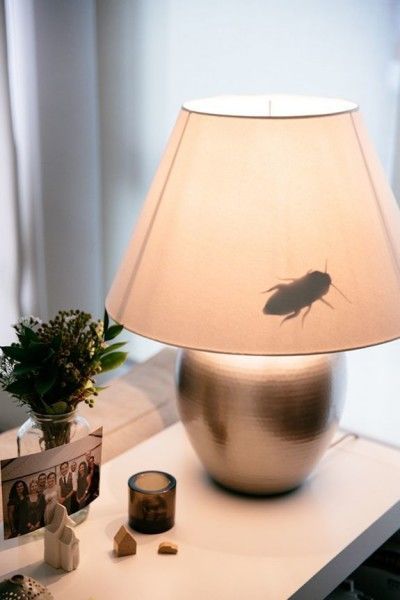 Creepy Crawly Insect Lamps – Use this simple illusion to add giant roaches and other insects to the inside of your lampshades. You'll love the shriek of surprise your guests let out when they turn on the lamp and are presented with the shadow of a bug!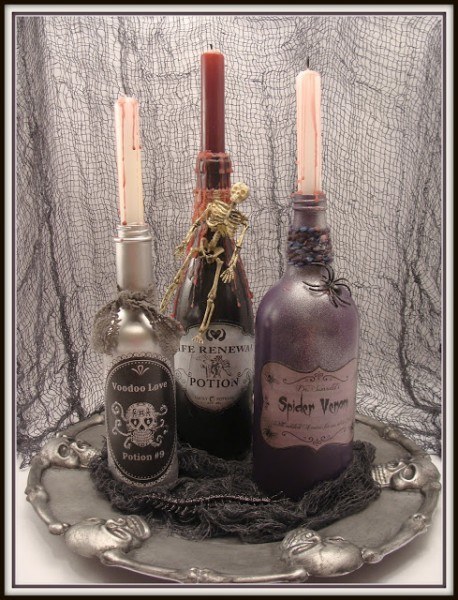 Spooky Potion Bottles – These are great arranged on their own, or used as candle holders. Spray paint, mod podge, and creative labels are the key to getting these great looks!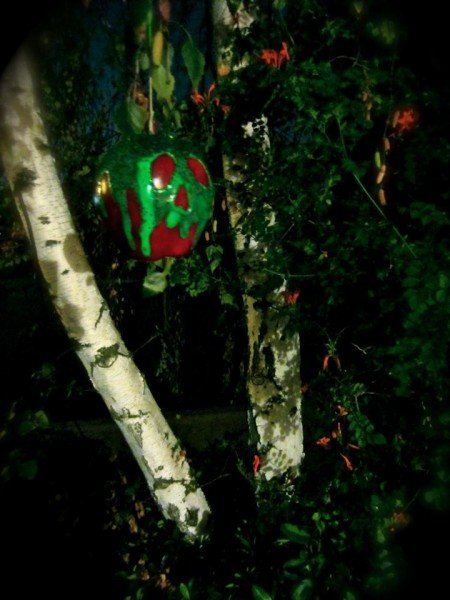 Poisoned Apple Tree – Add a few of these poison-dripping apples to your tree for a subtle outdoor scare, or add them to a Halloween fruit dish for a bit of festive flair.
---
---