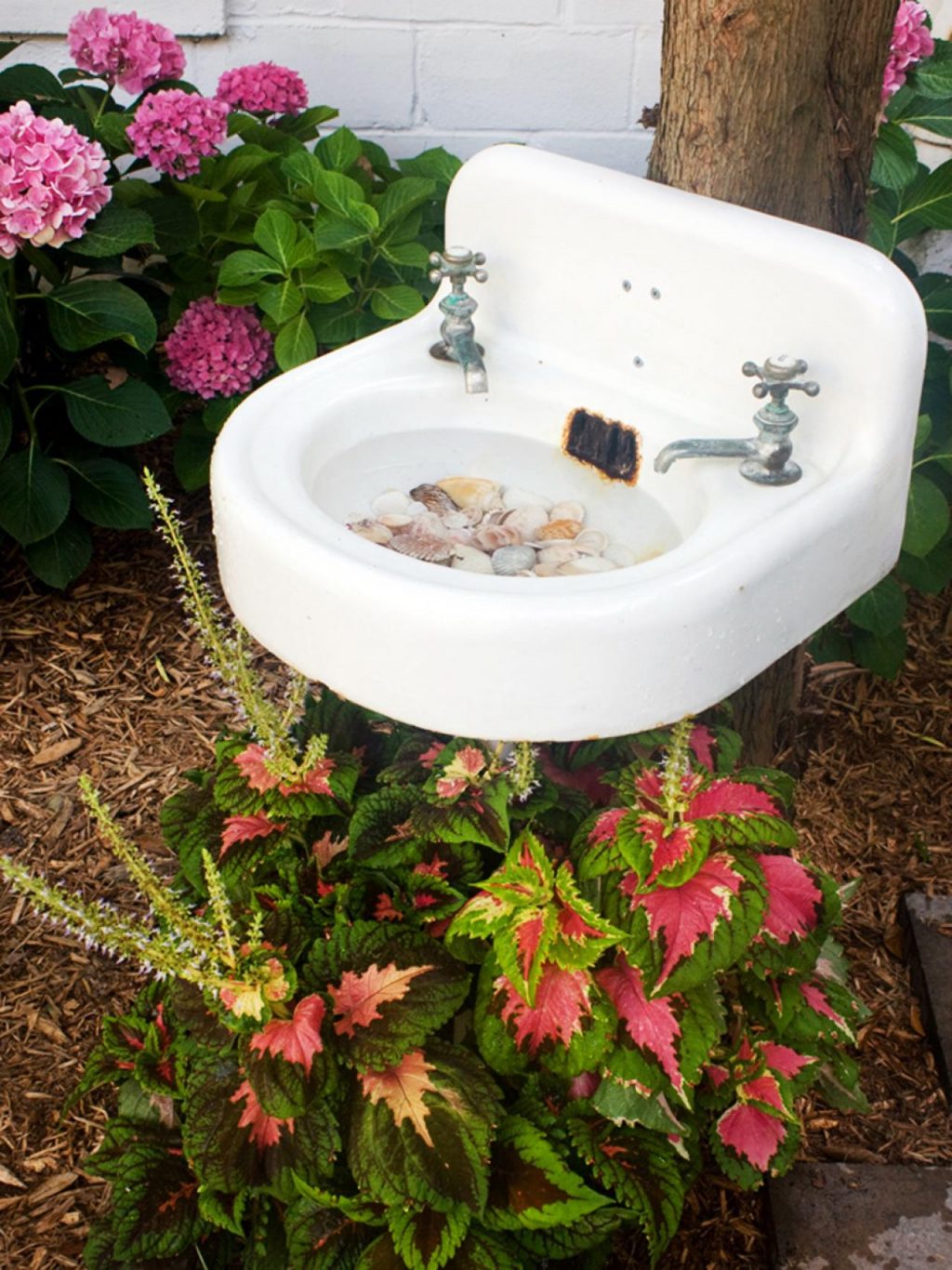 Amazing DIY Bird Bath Ideas
Amazing DIY Bird Bath Ideas
---
Whether you want to create something from scratch or recycle materials you already have, there is a tutorial here for everyone…and we can guarantee that your feathered friends will love their new wash facilities!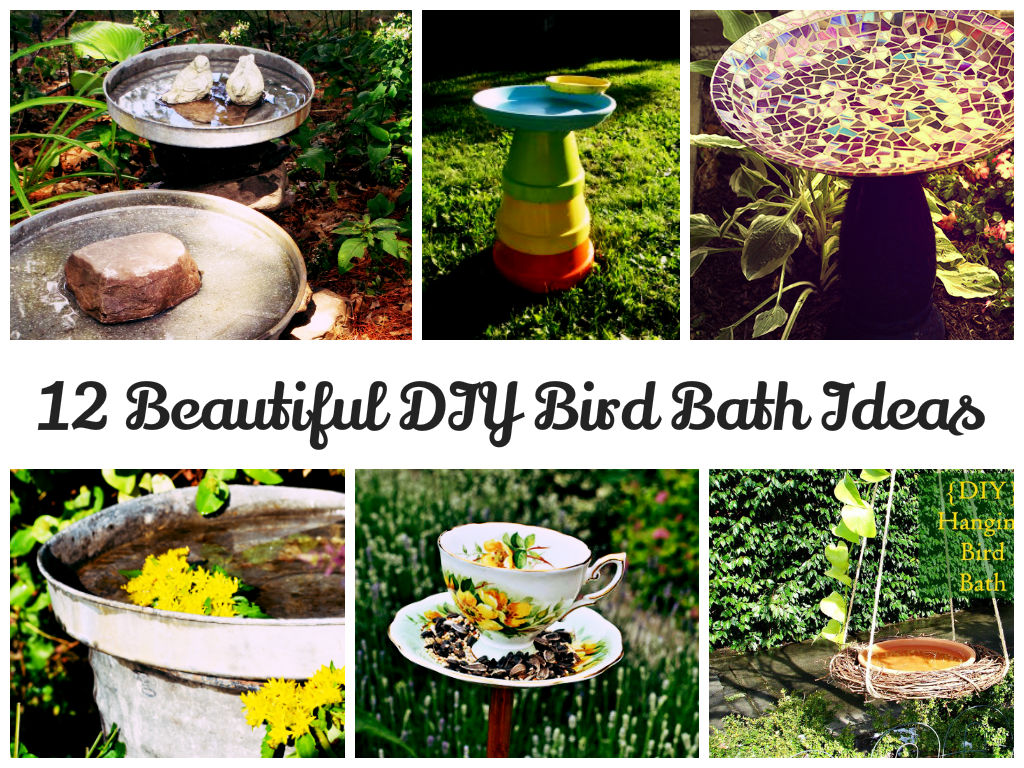 Click on the links below to view all 12 ideas…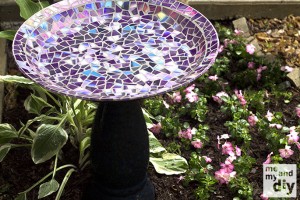 Mosaic Tile Bird Bath – This easy DIY is a wonderful way to upcycle old CD's or DVD's and create an original bird bath which will look fantastic in any garden.
Make A Leaf Shaped Bird Bath – With this fantastic tutorial, you'll see just how easy it is to make a decorative and unique leaf shaped bird bath. The finished product looks incredible and is guaranteed to be the talking point of your garden!
Create A Bird Bath From A Salvaged Sink – Both you and your feathered friends will love this idea! The vintage sink will add a certain charm to your outside space.
DIY Topsy-Turvy Garden Planter Bird Bath – We have two for the price of one for you with this project! Not only is it a bath but it's also a beautiful planter too…fill it with your favorite flowers and watch the birds come flocking!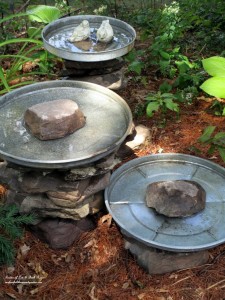 Stacked Stone Bird Bath – There's no need to run to the store for any special materials because this DIY encourages you to use things you already have!
Hanging Bird Bath – Hang this bath from a tree and the birds will fill your garden with song! It couldn't be easier!
DIY Ikea Hack Bird Bath – With an Ikea candle plate and a few wooden dowels, you too can create this free-standing bird bath! It's cheap, easy to make and lovely to look at…the perfect addition to your outside space.
Homemade Water Fountain Bird Bath – Encourage wild birds into your garden by providing clean, fresh water all year round with this solar powered bird bath. It recirculates the water keeping it nice and cool, even in the hot summer months and provides a soothing trickling sound!
Vintage Teacup Bird Bath – Time to have a cuppa with the birds! Sit back with a hot drink and watch them from the window while they enjoy their teacup as much as you!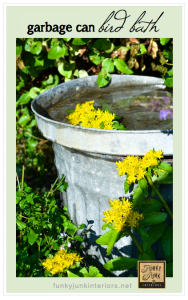 Garbage Can Bird Bath – Got a spare five minutes? That's all you need to make this quick and easy bird bath! A garbage can may not sound like the prettiest of options but it will add a rustic charm that's strangely beautiful!
Make A Bird Bath From Flower Pots – Simple, elegant and easy to build this is a bird bath that you're going to want to make.
Salvaged Chair Bird Bath – Looking for a creative way to keep your birds clean? This is it! All you need is an old chair and a terracotta saucer.
---
---