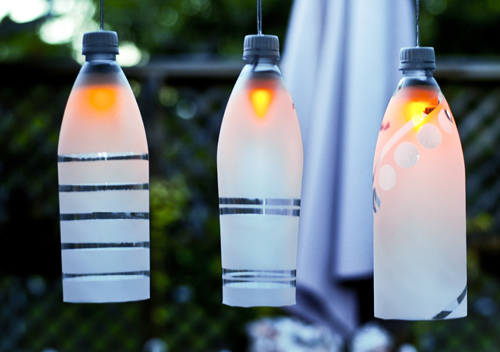 Amazing DIY Bottle Lamp Ideas
Amazing DIY Bottle Lamp Ideas
---
There are such a wide variety of bottles out there that you could make a whole collection and no two would be the same! Whether it's glass or plastic, a wine bottle or a liquor bottle…the possibilities are endless!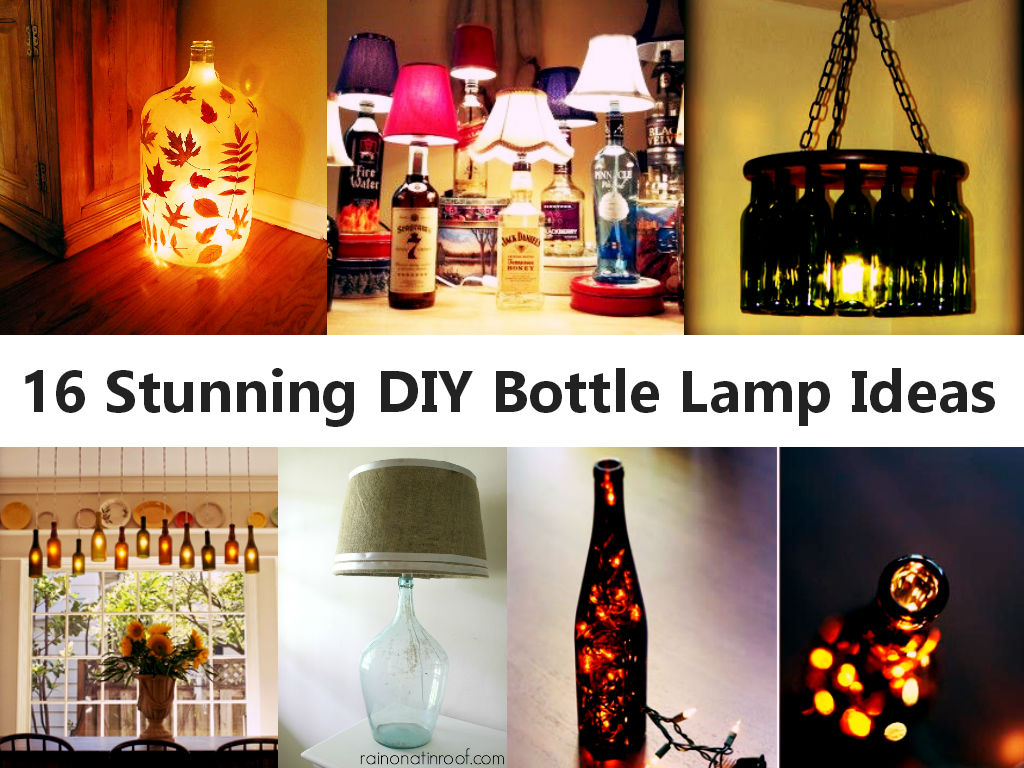 Simple and cheap to make, there is no excuse not to give this DIY a go!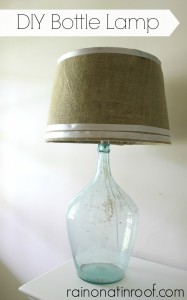 How To Make A Lamp Out Of A Bottle – We've all seen them floating around furniture stores, but a bottle lamp is easier to make than you may think! Why pay the hefty price-tag when you can create your own at home for a fraction of the price!
DIY Wine Bottle Light – Rather than throw out your old wine bottles, why not re-purpose them into these beautiful lights? If you don't have any spare, this project will give you an excuse to drink a bottle…or two!
Wine Bottle Chandelier – A set of detailed instructions and step-by-step photography makes this DIY seem almost too easy!
Beer Bottle Table Lights – Run a set of these homemade bottle lights up the center of your table and make your next dinner party really shine!
How To Make Outdoor Candle Lights Using Plastic Bottles – These easy to make lights will look stunning throughout your garden creating a magical ambiance that will light up the night.
Blue Bottle Lights – With a few blue bottles and a string of icicle lights find out how you can transform the ordinary into extraordinary.
How To Make A Liquor Bottle Lamp – Liquor bottles are brilliant for transforming into lamps. The interesting shapes and colors will give you an original piece that nobody else has!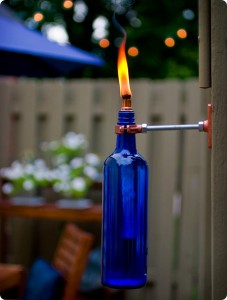 DIY Wine Bottle Tiki Torch – Imagine those Summer evenings, you have friends over, you're grilling on the deck…the scene wouldn't be complete without a homemade tiki torch to set the mood!
Wine Bottle Garden Lanterns – Separate your lawn from your borders with this ingenious upcycle which will add a quirky character to your yard whilst looking fantastic.
Cork-Filled Bottle Lamp Tutorial – Seven materials and a little bit of craftiness is all you need to create this stunning luminary!
Bottle Spring Bulbs – Spring has begun, so why not continue that same feeling inside with these decorative floral lights. Nobody will believe they're made using plastic bottles!
Frosted Bottle Lights – These artful bottle lights can be made in under an hour, all you need to do is decide on a design then get frosting!
Wall Mounted Bottle Lanterns – These lights will shine bright any time of the day or night!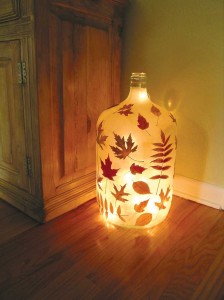 Luminous Leaf Bottle – This beautiful luminous bottle will be the talking point of any room! It creates a soft, warm glow that's perfect for the evenings.
Lighthouse In A Bottle – This is one for the kids! Not only will they love helping to make it, but they'll love using this decorative lighthouse as their new bedroom lamp!
Hanging Wine Bottle Lights – Another take on a chandelier, this light installation will sit over your dining table and add a beautiful elegance.
---
---