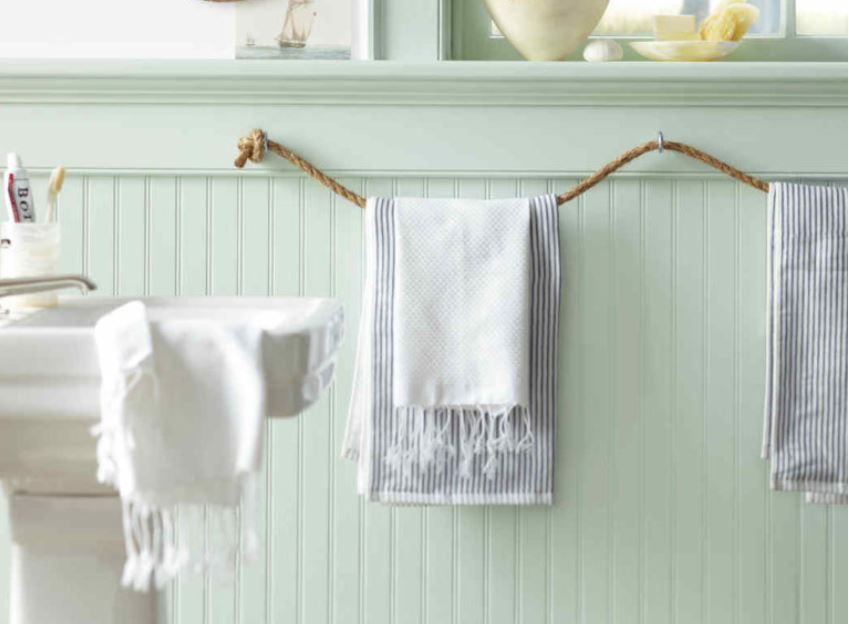 Amazing DIY Coastal Decor Pieces
---
Decorate your space with these amazing 50 DIY coastal decor pieces. From the dining room to the guest bath, there are ideas for every corner below!
1. Color-Dipped Bar Stools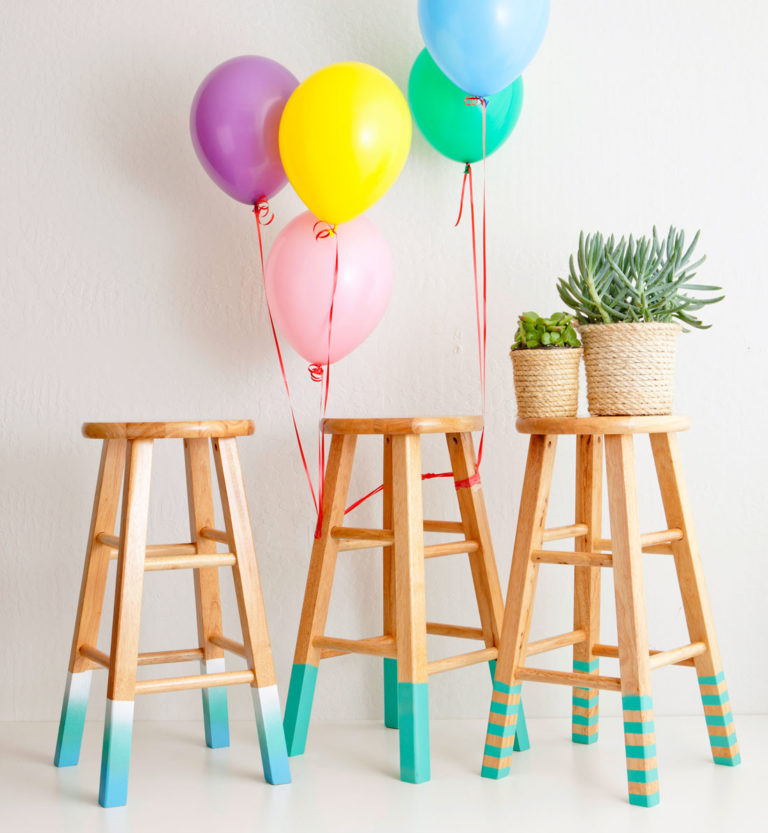 Brit + Co dipped some wooden barstools in paint and made a functional piece of the home a bit more trendy and style. And because of the turquoise color you get a bit of a beachy vibe with the finished product.
2. Braided Rope Mirrors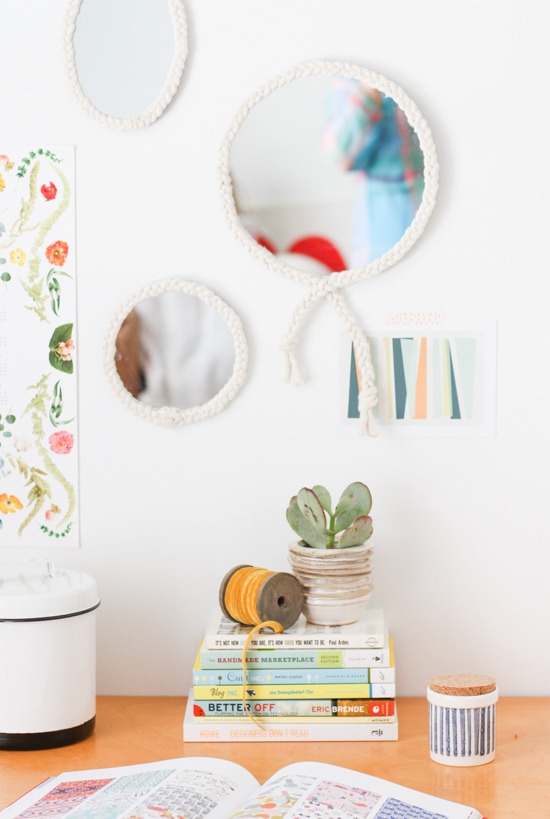 These braided rope mirrors from Curbly certainly add a coastal vibe to the bedroom or home office. Grab the details after the jump!
3. Anchor-Printed Wall
Go all in with your nautical home vision and visit A Beautiful Mess for the details behind this anchor-printed wall. It'll be such a fun way to add surprise and interest to the home!
4. Rope Table Mats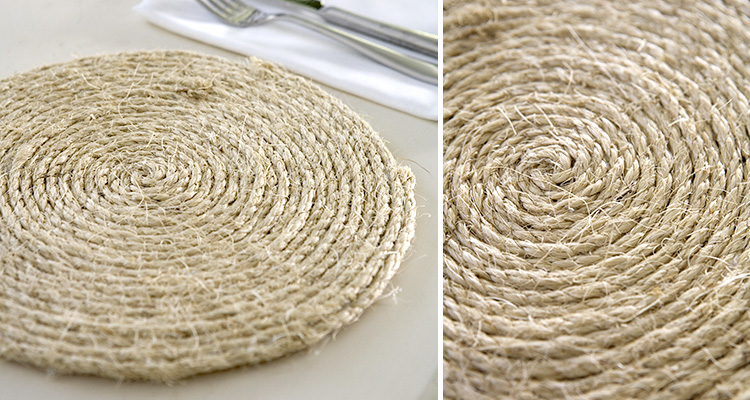 Tara Dennis made some roped table mats that also add a coastal feel to the kitchen or dining room. You can really do a lot with these textural pieces.
5. Sailor's Knot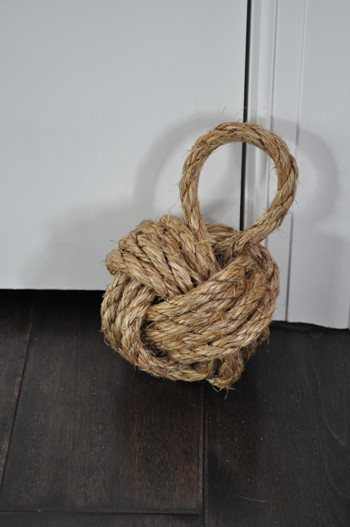 This sailor's knot is a great way to stop some doors around the house. It's such a unique and fun way to transform your beach-inspired home. (via)
6. Jute Stool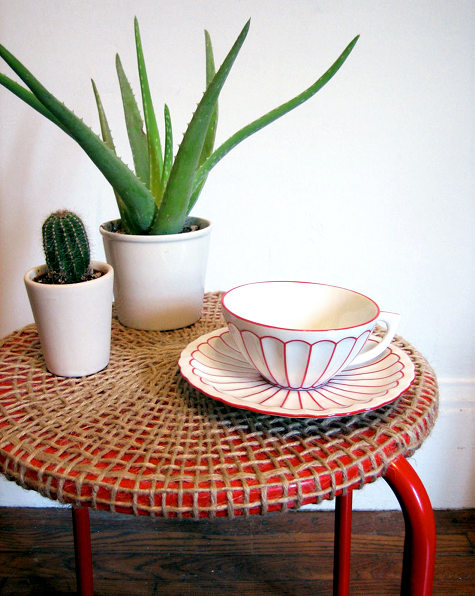 Even your stools could be transformed into something with a more coastal style. And thanks to Design Sponge you'll learn how a bit to jute can get the job done.
7. Mason Jar Lanterns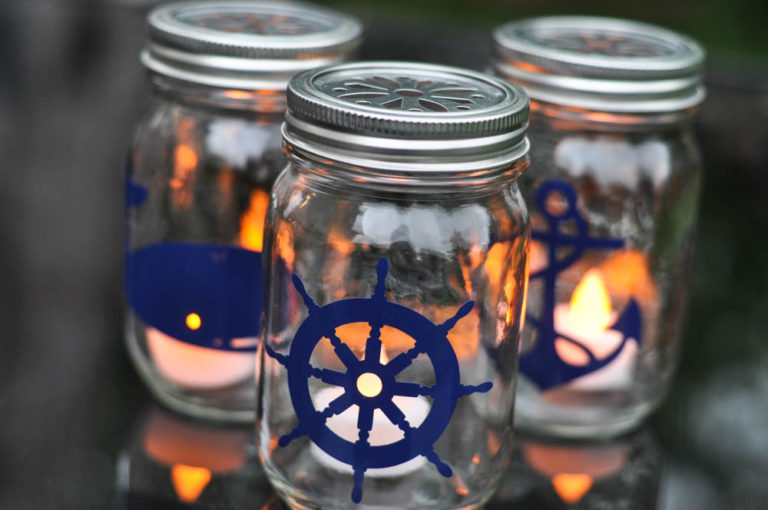 Suburb made some mason jar lanterns that we're swooning for. They're perfect to decorate the back porch with!
8. Shower Curtain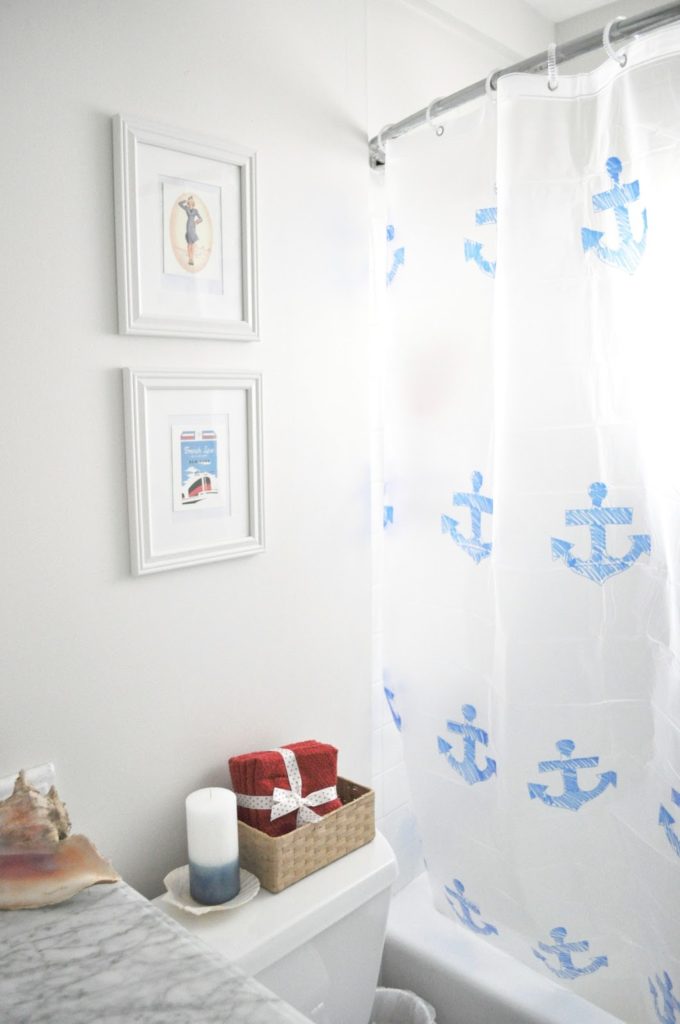 Check out this funky shower curtain from Attic Lace! Add some anchors to your beachy bathroom!
9. Vintage Suits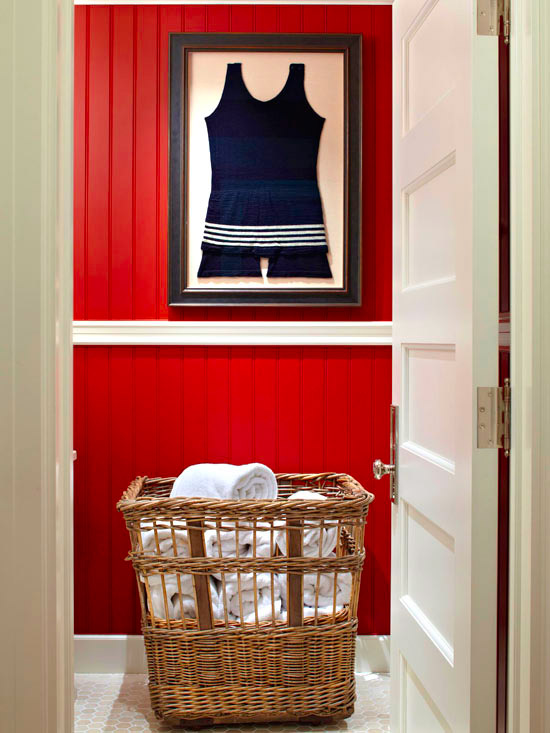 Vintage bathing suits on the wall could be an unique way to decorate nooks of the home. Thanks for the inspiration BHG!
10. Whitewashed Box
A Beach Cottage found a box on the side of the road and turned it into something new. Check out the details after the jump!
11. Ship Helm Wreath
Welcome guests into your home with this lovely DIY ship helm wreath. Visit Modern Mountain Wreath for the easy-to-follow tutorial.
12. Scattered Rope
You can really scatter rope pieces all around the house. Just use this nook from Martha Stewart as inspiration.
13. Knotted Napkin Rings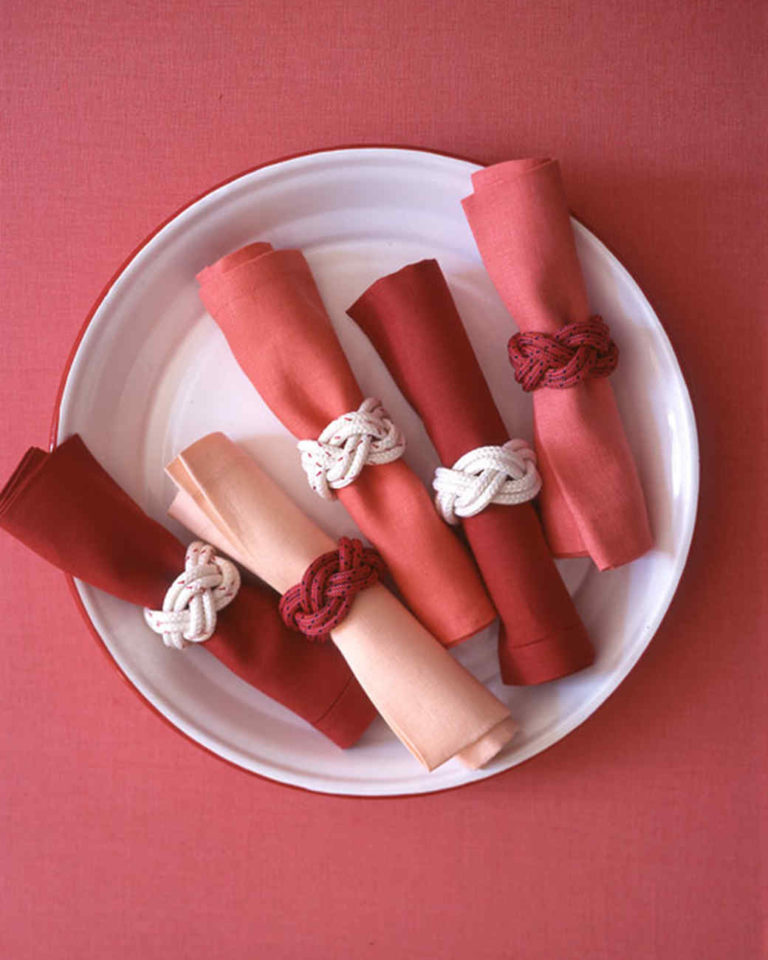 These knotted napkin rings from Martha Stewart could be an easy and fun addition to the home as well. Just hop on over and check out the details.
14. Anthro-Inspired Rug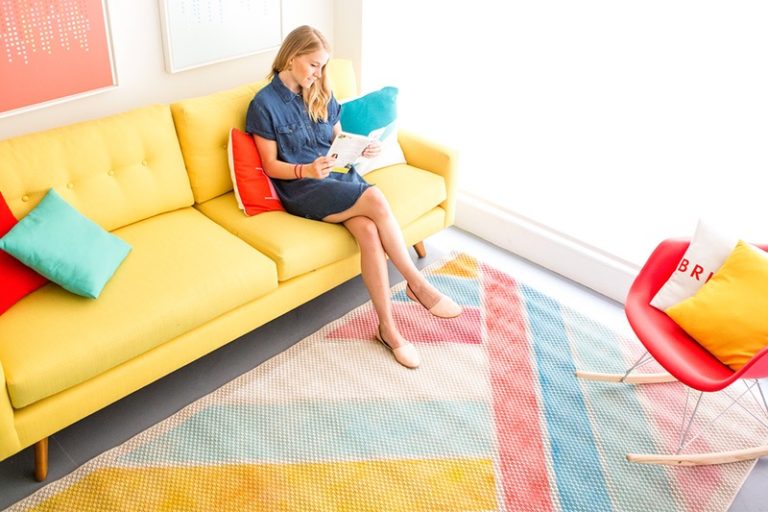 This rug, inspired by an Anthro design has quite the beachy vibe as well. Visit Brit + Co and learn how to make one for yourself over the weekend.
15. Photo Frame
Of course you can create some photo frames to scatted around the house too. Decals, paint and more … it's a fun way to get the family together as well. (via)
16. Rope Vases
These rope vases bode well with the nautical decor as well. Grab the tutorial by visiting Style Me Pretty.
17. Pleated Pom Pom Curtains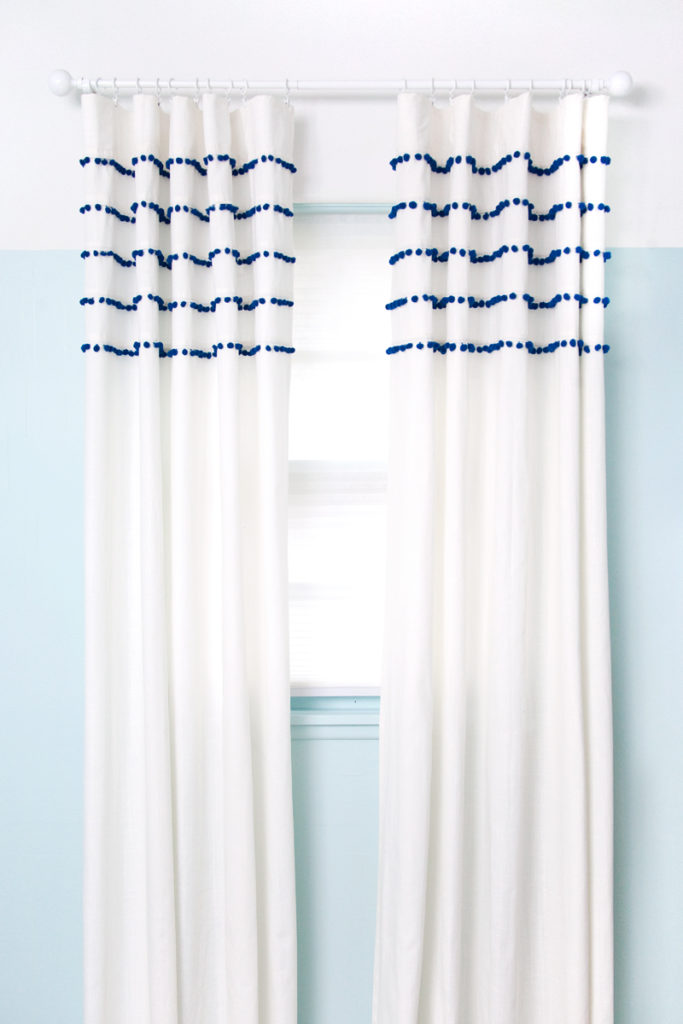 A Beautiful Mess whipped up these beautiful and personality-filled pom pom curtains. Its subtle charms seem to also mix well with a coastal scheme.
18. Rope Shelving
We also love the idea behind homemade rope shelving. Again, it fits the theme but it's also an interesting way to provide function to the home. (via)
19. Beachy Caddy
This beach caddy from Martha Stewart could be a great addition to the guest bathroom, home office or even on the coffee table in the living room. Add some subtle, seaside flavor with this piece!
20. TV Tray Table

Check out this nautically-inspired TV tray makeover from Apartment Therapy. Use them for easy dinners or as makeshift side tables.
---