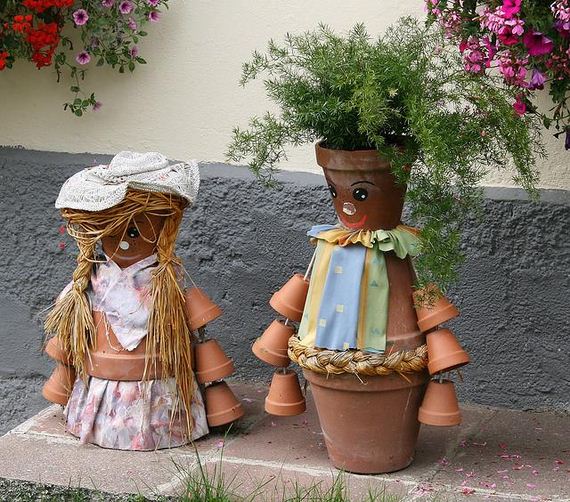 Amazing DIY Garden Decorations
Amazing DIY Garden Decorations
---
1. Dragonfly Garden Art. Turn copper wire and beads into cute critters for your garden.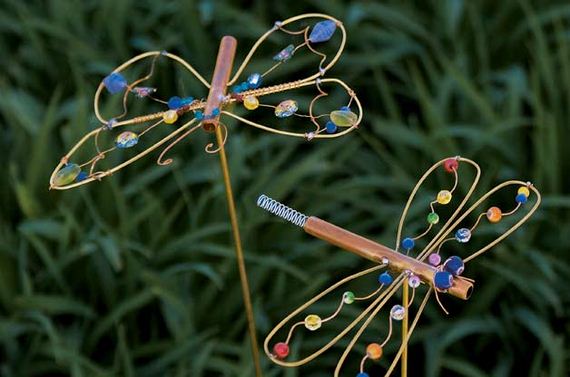 Tutorial at Birds and Blooms
2. A Watering Can That Pours Crystals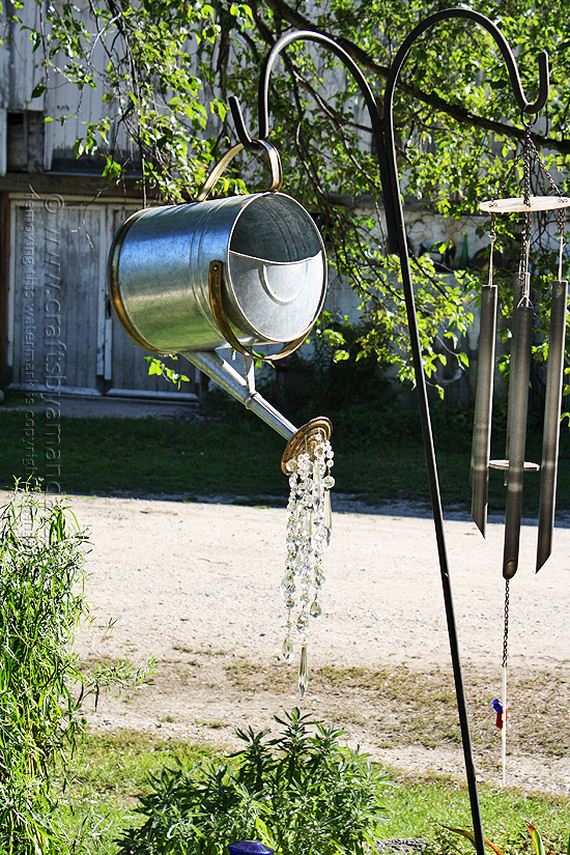 I want to make one – just need a metal can and crystals! More details: Crafts by Amanda
3. Bead Buster Garden Ornament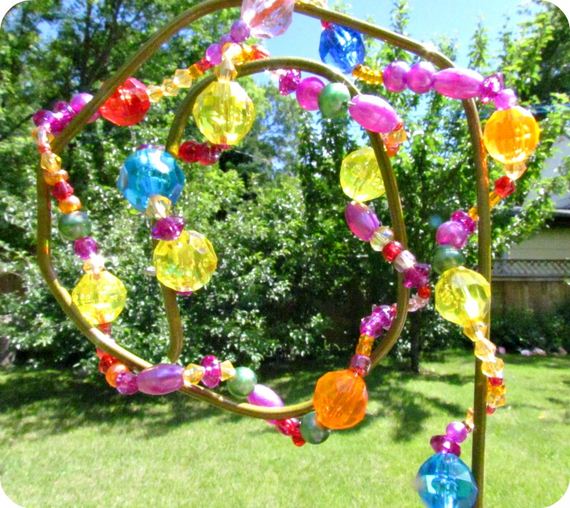 What a great way to use the massive pile of plastic or ugly beads. Tutorial at Etcetorize
4. Concrete Mushrooms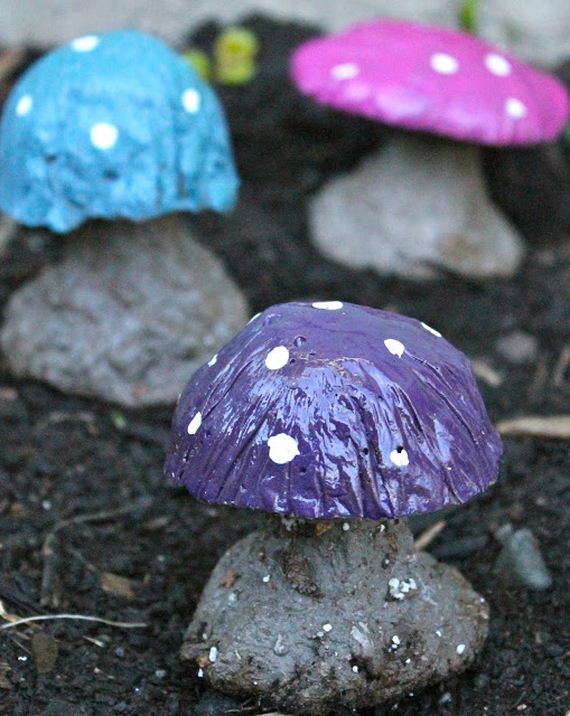 I love the way these look, they will also make a fun kids project.
How-to: Crown Hill Day by Day
5. Cute Little Rocks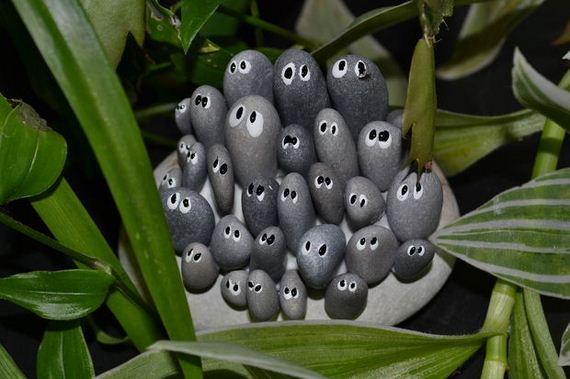 How fun to look in your garden and see all these little rocks staring up at you.
Tutorial at Instructables
6. Golf Ball Buggies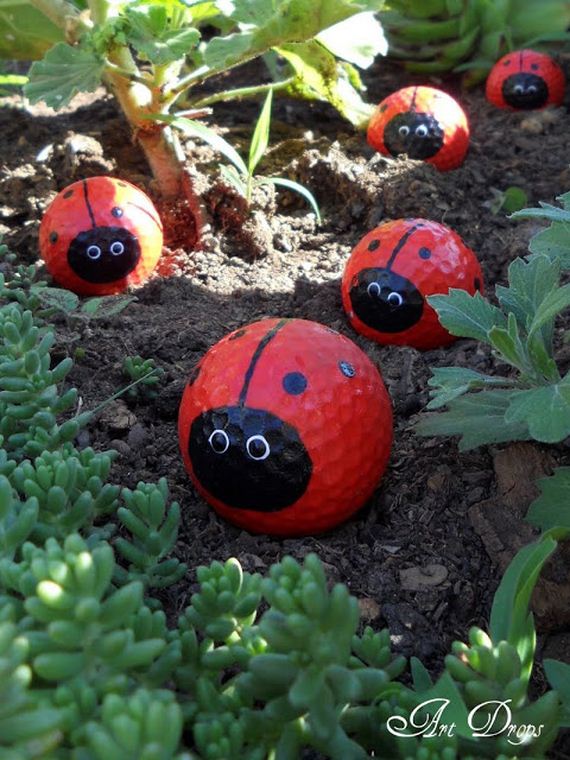 These ladybugs are guaranteed to invite smiles and creative play. Tutorial at Artdrops Tatjana ( This blog is not in english, but you can follow the photos, which are really self explanatory )
7. Earth-Wise Owls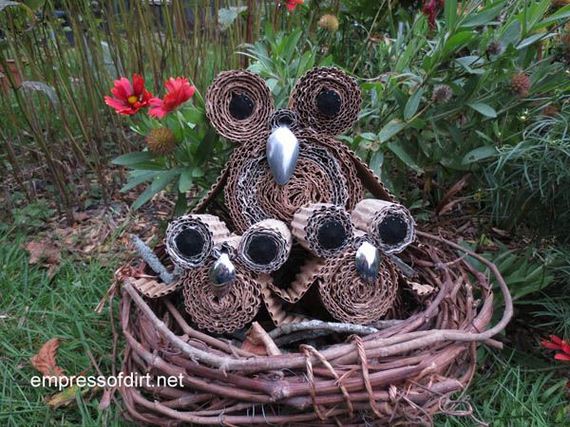 The materials are all household items, making it entirely recycled with the exception of the glue. Tutorial at Empress of Dirt
8. Decorative Metal Spheres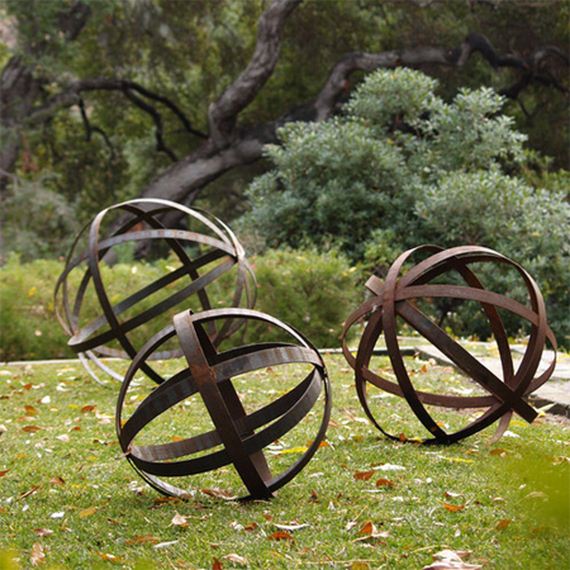 Tutorial: Retropolitan Hip
9. Add a Bike to Your Garden Just for the Fun of It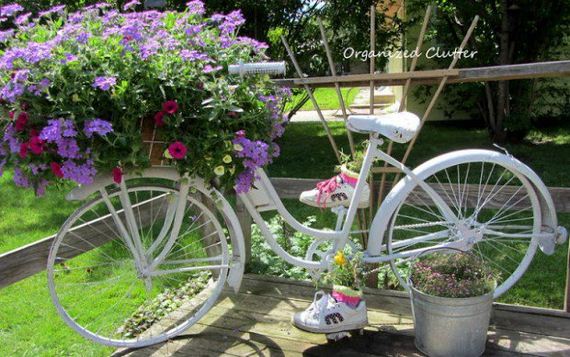 So pretty! I just love old bikes with flowers in their baskets. Via: Oganized Clutter
10. Decorative Garden Balls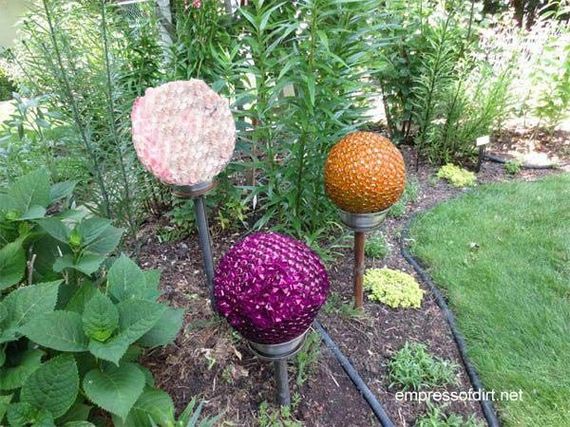 Great way to recycle some old household items and turn them into garden art.
Tutorial at Empress of Dirt
11. Hubcap Flower Art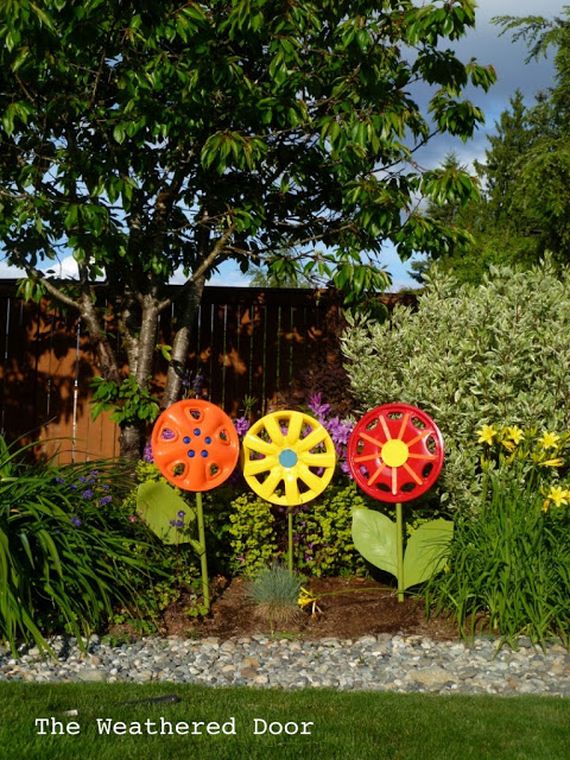 This is such a brilliant way to upcycle old hub caps. Tutorial at The Weathered Door
12. Barrel Planter with Lamp Post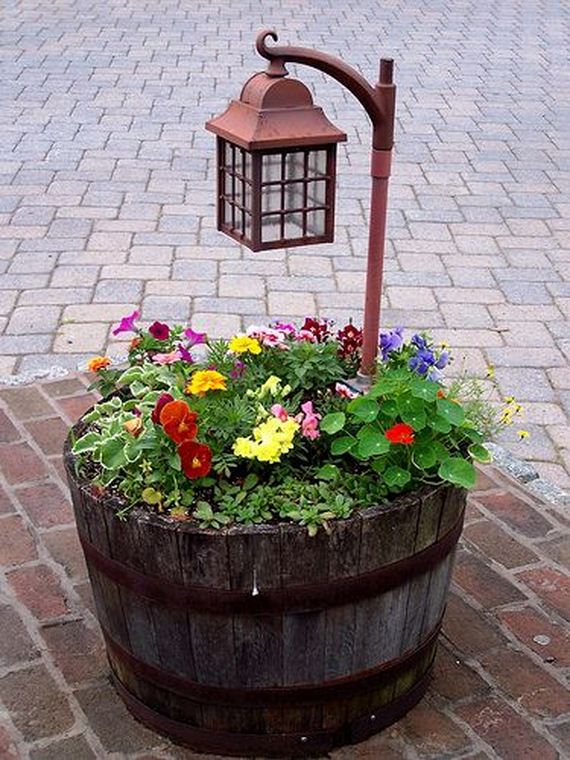 From: Flickr
13. Flower Pot Snail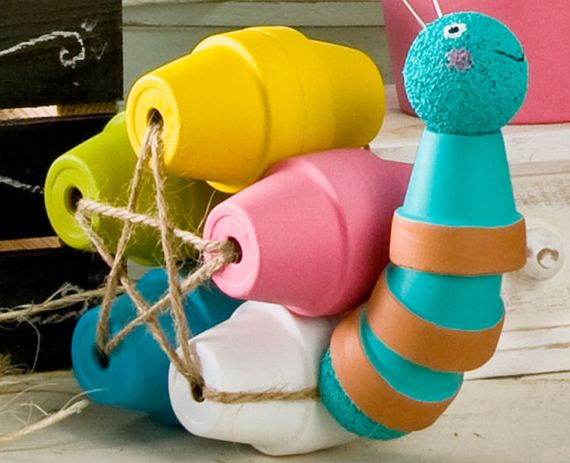 A smiling snail is cleverly created with clay pots. How-to: Plaid Online
14. Clay Pot Flower People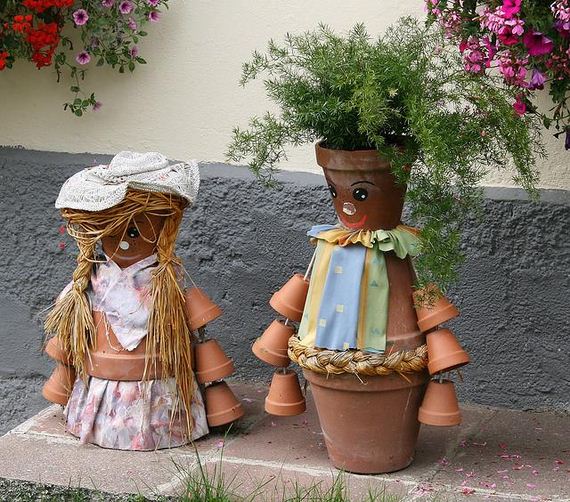 One more really cute project with pots that would look great in any garden and its rather simple to do just use your imagination. Tutorial at Soda Head
15. Repurposed Tire Frog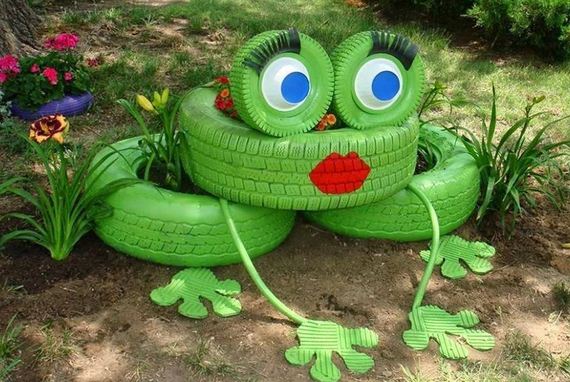 Fun way to upcycle and create some fun garden art.
---
---