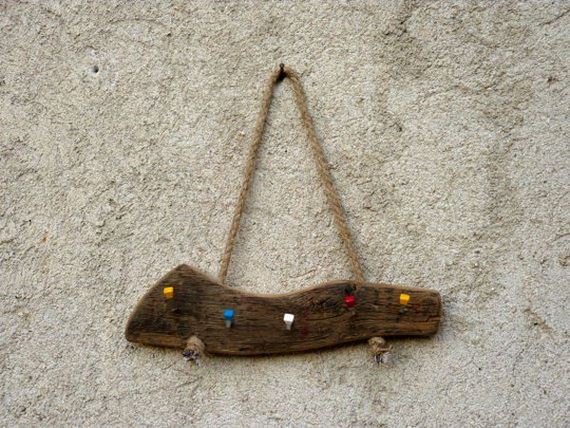 Amazing DIY Key Holder Projects
Amazing DIY Key Holder Projects
---
DIY Vintage Frame Key Holder. A wonderful vintage frame with small hooks to support your keys. be at hand every time you leave or get home. See how to do it here.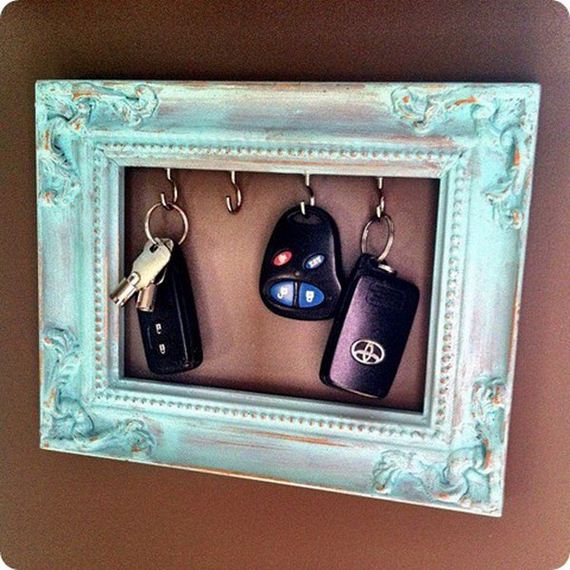 DIY Key Holder with Old Spoons and Forks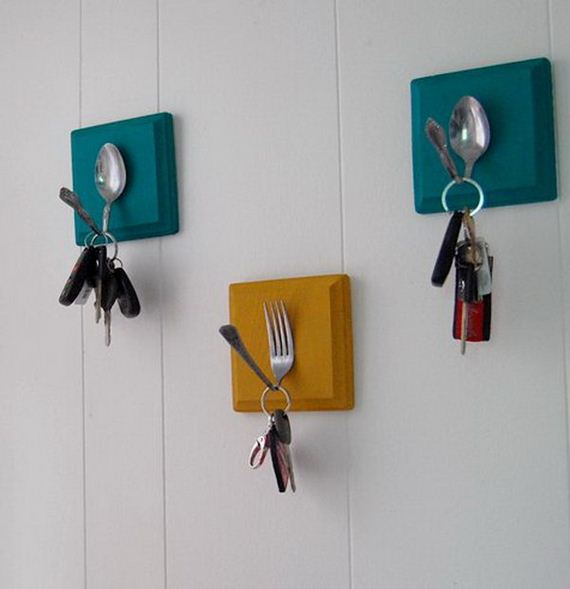 A creative way to transfer the old utensils into a key holder. Have some small blocks of wood painted, secure them to the wall, then glue on bent utensils for a pretty way to never lose your keys again. Follow the tutorial here.
Sweet and Simple Key Holder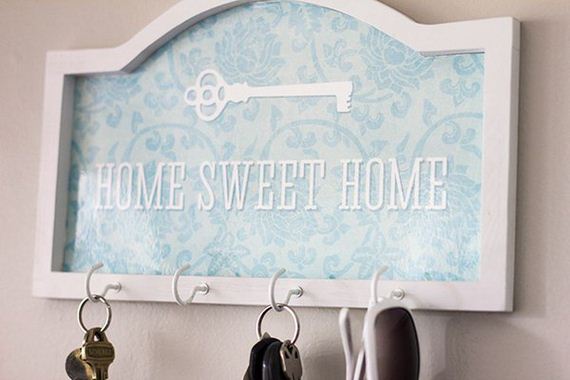 This piece for the wall is sweet and easy to make. The component elements are simple: a shaped piece of wood, hooks and for the aesthetic part are some patterned wrap paper. The finished product looks wonderful with or without keys. See the tutorials here.
DIY Driftwood Key Holder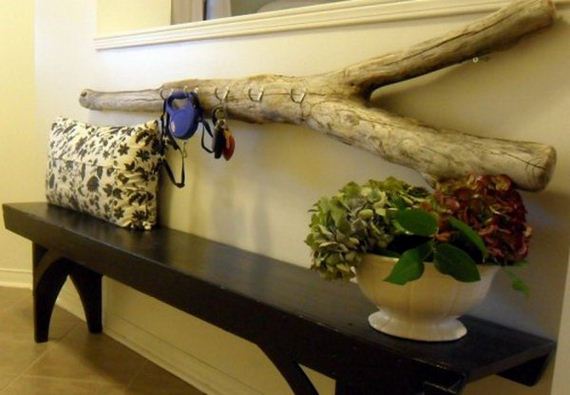 Driftwood is easy to find if you live somewhere near a beach. Drill holes to accommodate all hooks with screws. Then hang it up on your wall. It is a great place to hang your keys. See more instructions here.
DIY Key Holder with Vintage Look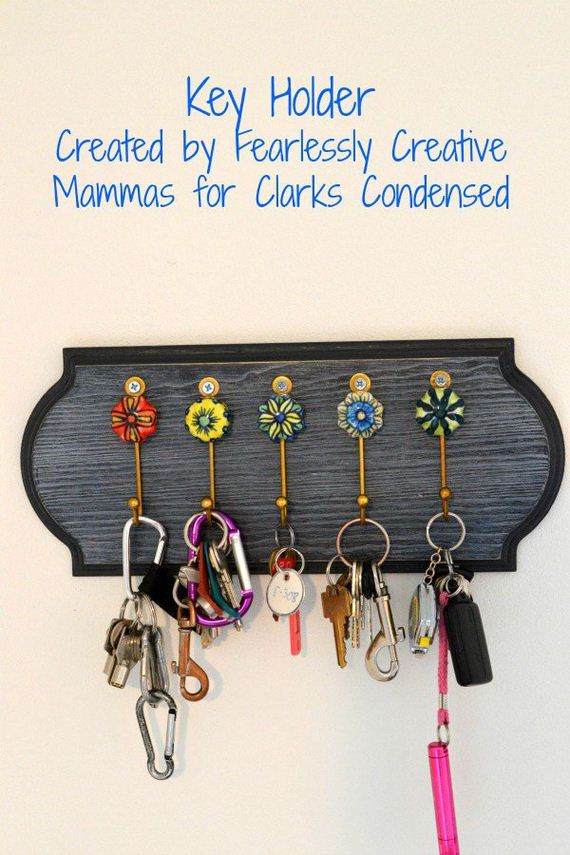 Using unusual hooks and mixed paints to change the traditional look of the key holder. I love the colors of these hooks and they are so unusual and they add more chic and vintage look to your home. See more instructions here.
Lego Key Holder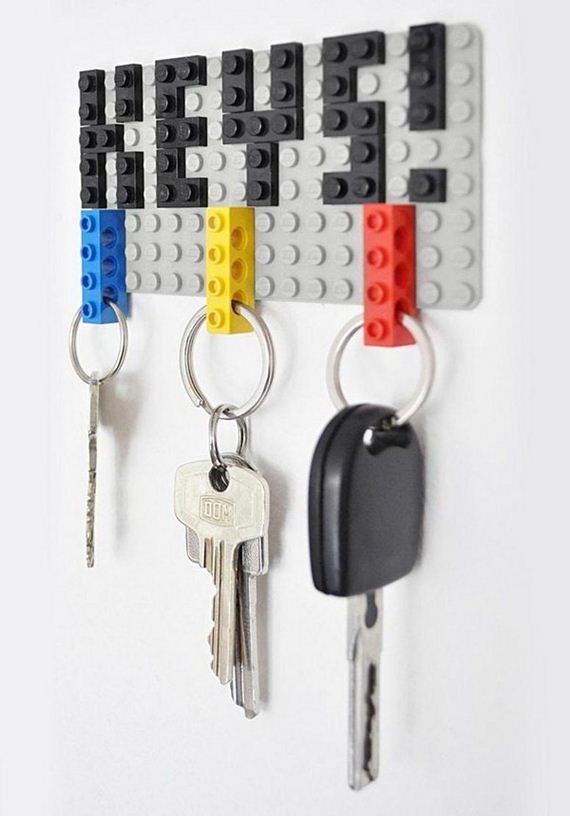 This is one of the simplest and also coolest DIY key holders I've seen so far. All you need are a couple of Lego pieces to create your own customizable Lego key holder with an amazing visual effect. See more details here.
Unusual Bird House Key Holder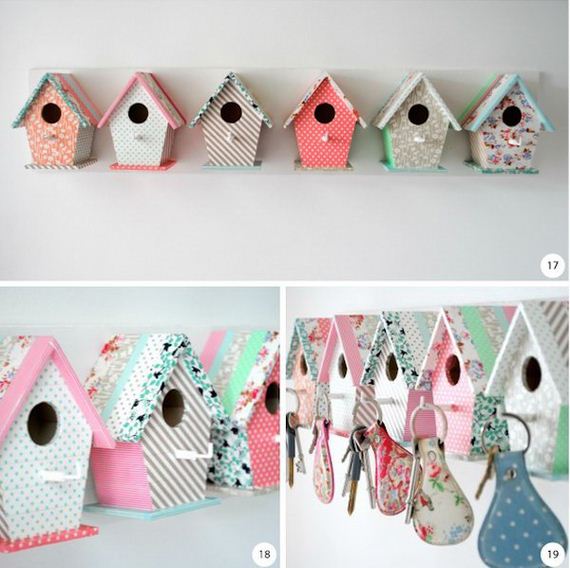 If you want to add more girl touch to you key holder, you are right here. This key holder looks so pretty colored with a sweet touch. The bird houses are covered in masking tape with various patterns and colors. It looks great near the front door. Get tutorials here.
Easy Colorful DIY Driftwood Key Holder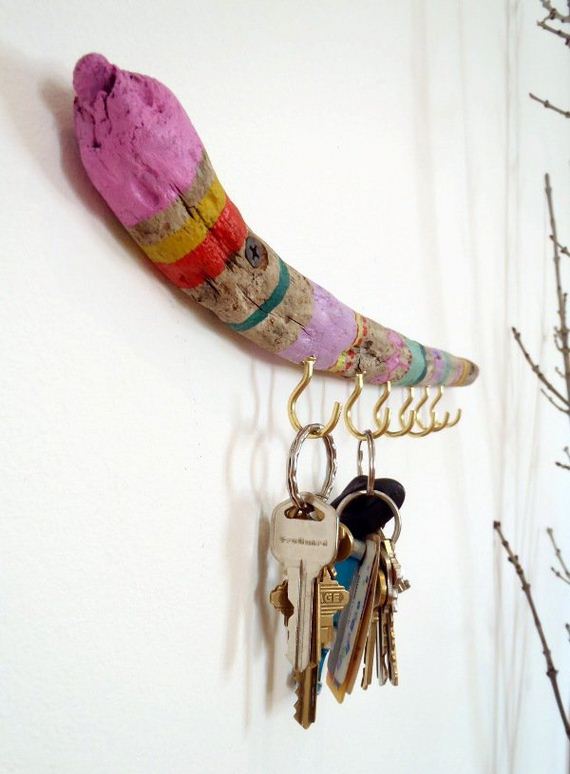 The driftwood key holder will look even more amazing with some spray paints. See how to do it here.
DIY Key Holder Using Old Keys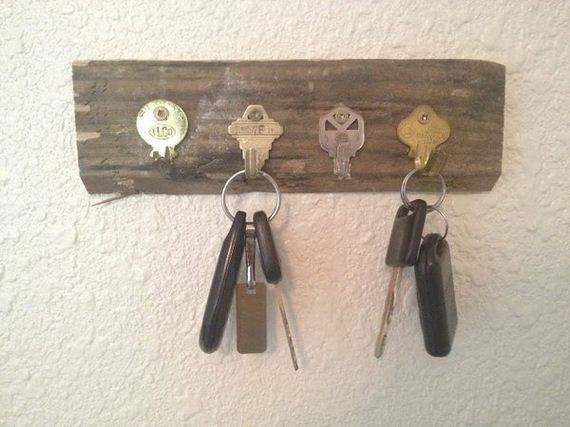 Here is another opinion regarding DIY key holders. Get old and unwanted keys bent and secured them on a rectangle piece of wood. A functional and cheap key holder is here for you. See how to do it here.
DIY Key Holder With Wooden Beads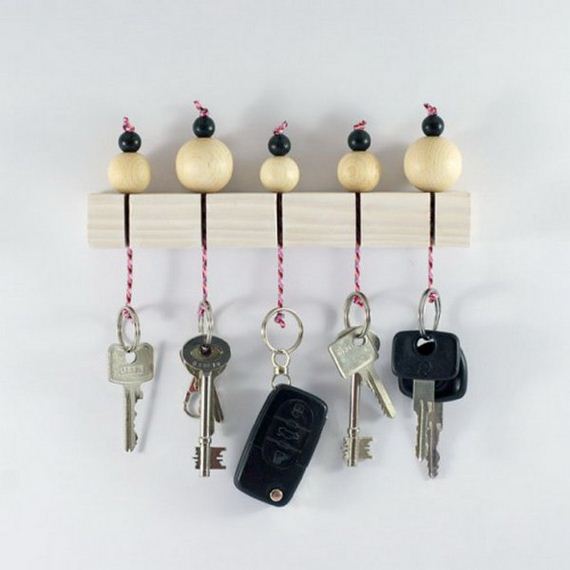 Keys are always laying around, so having one central location with a little extra cuteness is a win-win! Check out and create one super cute wooden beads key holder like this for your own here.
Tennis Ball as a key Holder

A genius idea to DIY a functional, funny and adorable key holder with a tennis ball. See the tutorial here.
Dremel Moto Saw Key Holder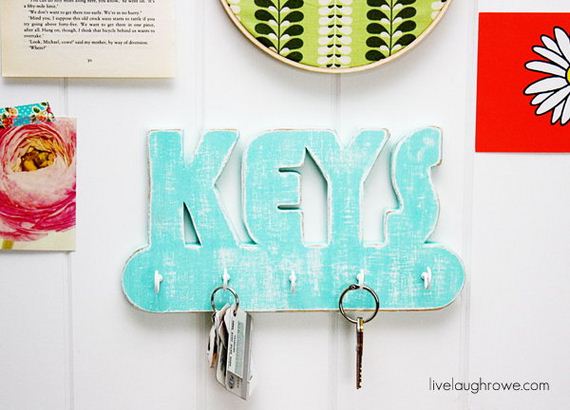 A fun wood project that anyone can create with the right supplies! Check out for more materials and tutorials for this project here.
DIY Felt Home Key Holder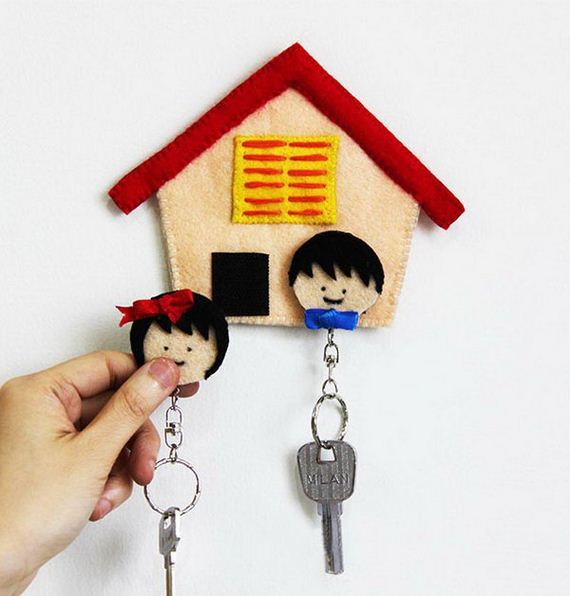 Simple Bright Key Holder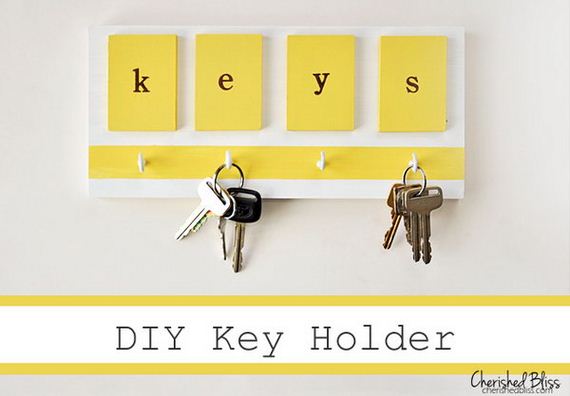 If you are interested in sewing projects. You can pay attention to this DIY felt key holder. It is simple but with a tremendous effect to the décor. Get more directions here.
DIY Key Holder Decorated with Vase and Flowers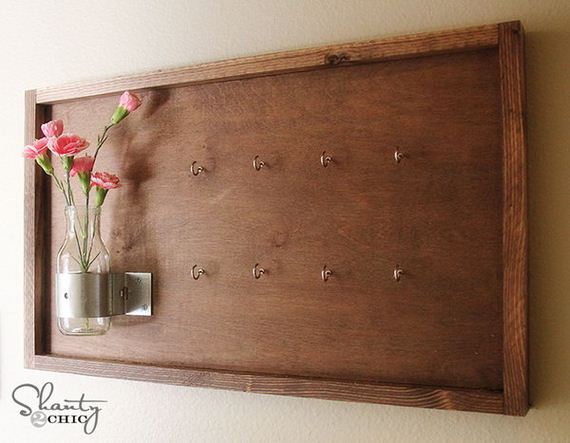 This version of a key holder features an old board but decorated with vases and flowers. It looks good on the wall, replacing beautifully any painting or artwork, but holding your keys as well. See more here.
Geeky USB Cable Key Holder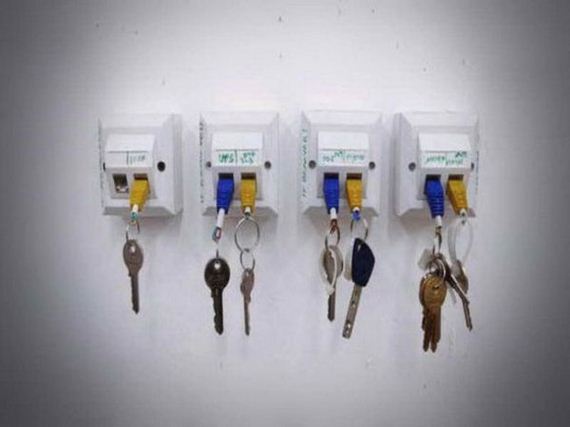 This key holder is made from several wall mounted RJ-45 jack network boxes. It's quick and ingenious, and most of all, all your keys will be exactly where you have left them. Get more inspiration here.
Fridge Magnet Key Holder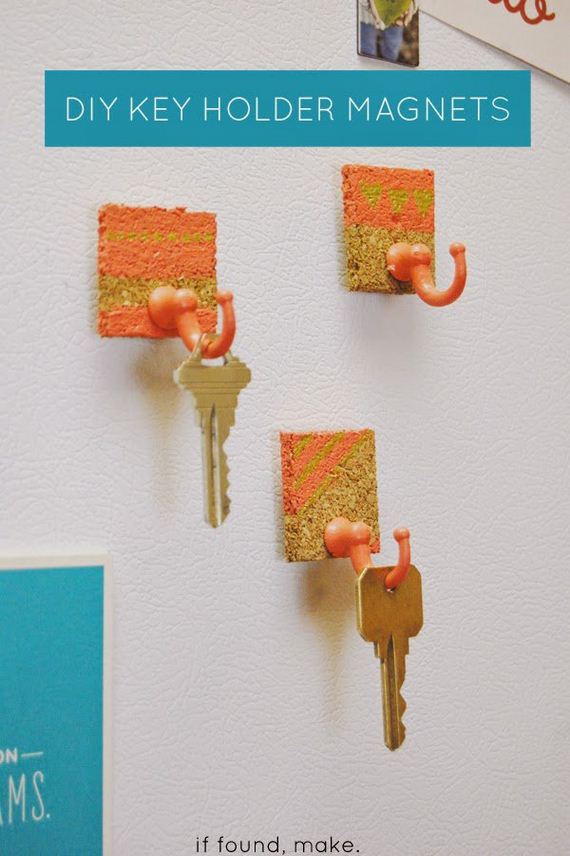 Glue and glue gun, magnets, flexible cork, masking tape, paint, and key hooks are all you need to create this project. Check out for more instructions here.
Mirror Key Holder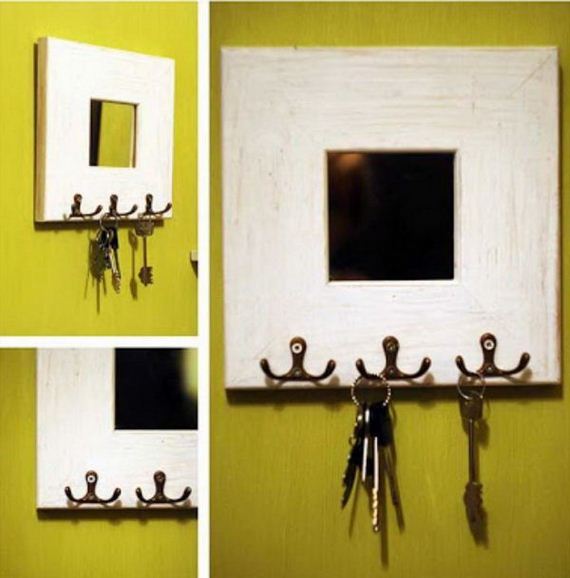 Make use of a small mirror to change the old and boring look of a wood board key holder. Now you can enjoy a beautiful mirror in your hallway combined with a functional key holder. See tutorials here.
Monogram Key Holder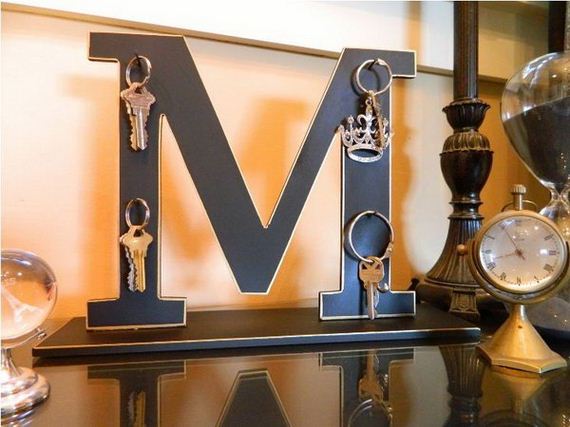 This project not only serves as a functional key holder, but also a chic and gorgeous home decor item. Check out here
Shabby Chic Handmade Key Holder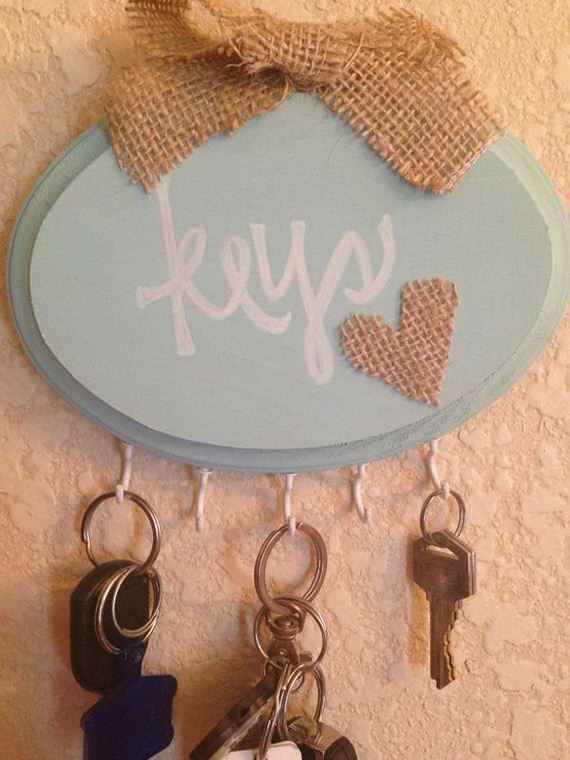 A traditional and nautical piece with aquamarine paint, white plastic hooks, burlap heart and burlap bow decorated on top and 'Keys' written in white! It is an addition to your chic, rustic or even beach home. See more here.
Wall Hanging Wood Key Holder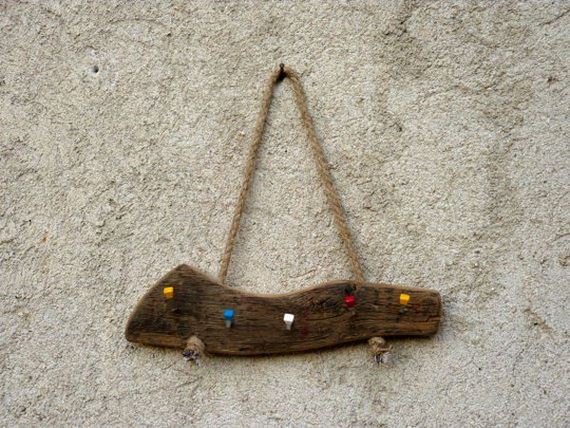 This key holder idea needs very little effort to complete. Just attach some colorful hooks to a piece of old solid wood ,then hang it on the wall with rope and you've got yourself a beautiful and functional key holder. See more here.
Upcycled Seat Belt Buckle Key Holder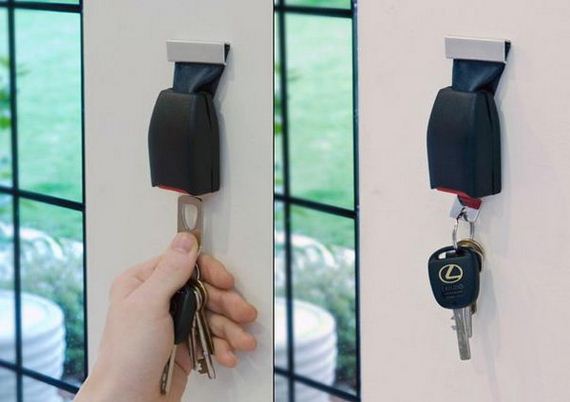 Spray Paint Dollar Store Plastic Animal Toys for Cute Key Holders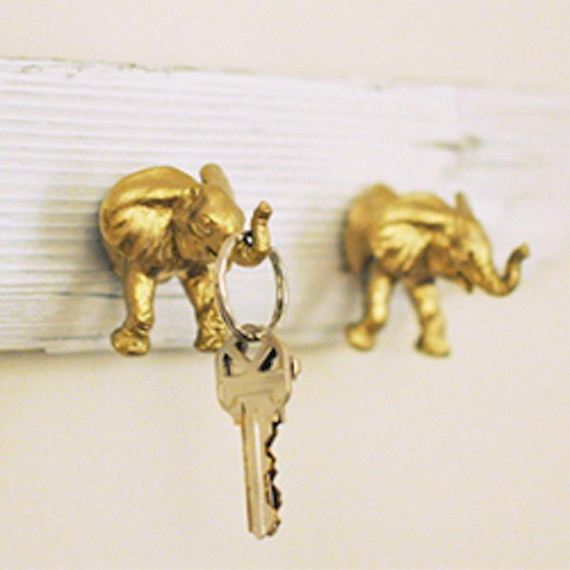 Use plastic toy elephants from dollar store, gold spray paint, and driftwood to make a cute place to hang your keys. Tutorial Via creativesoulspectrum.
---
---