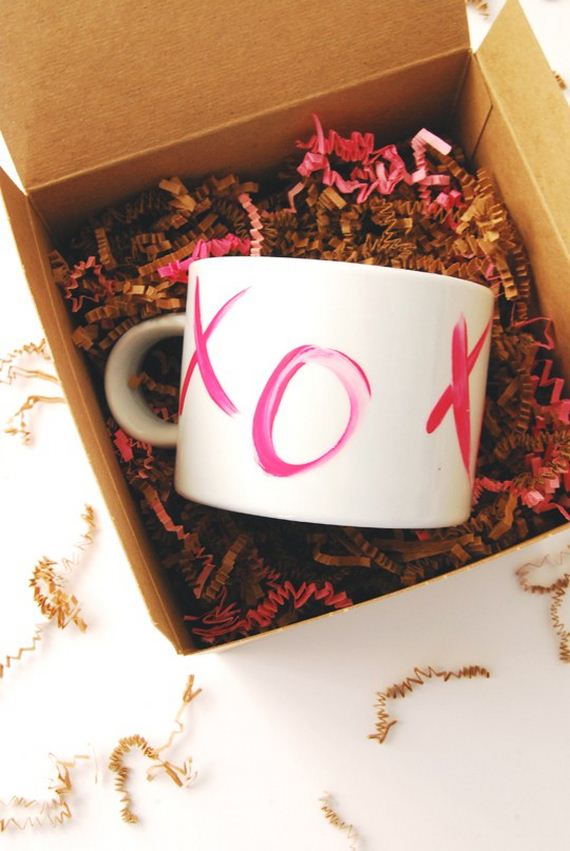 Amazing DIY Valentine's Day Gifts
Amazing DIY Valentine's Day Gifts
---
Check out these 25 charming and sweet DIY Valentine's Day gifts for her now!
1. Gemstone Bobby Pins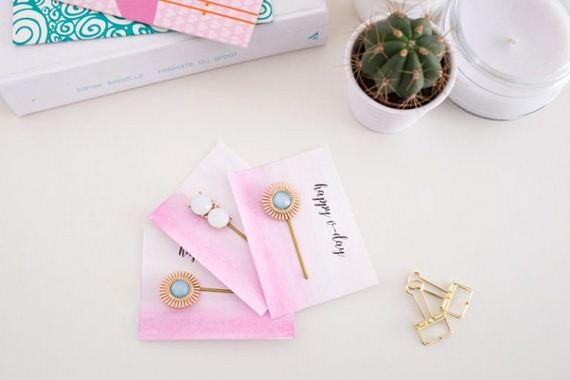 Brit + Co whipped up some beautiful, gemstone Bobby pins and we instantly fell in love. It's such a sweet and thoughtful way to say "I love you," to any of the gals in your life.
2. Fizzing Bath Soak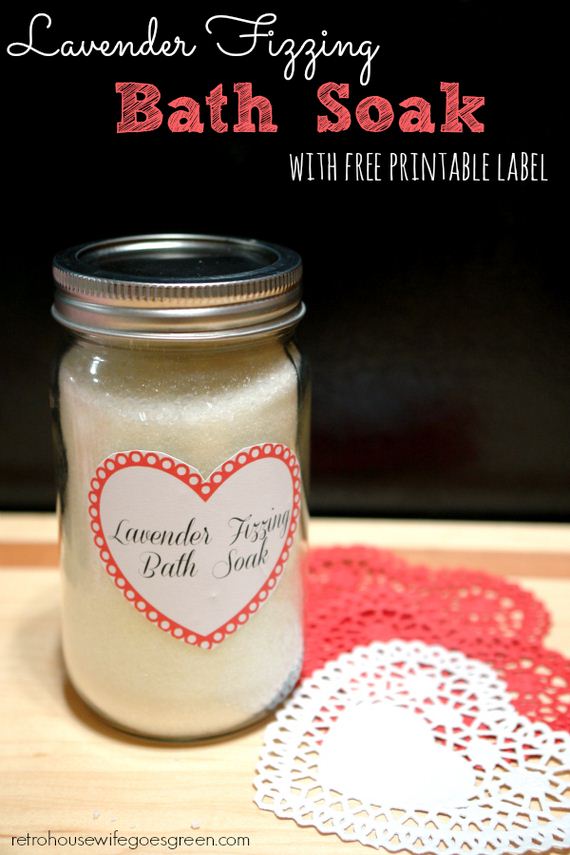 Of cours you can whip up some bath soak in the kitchen. It's so simple to recreate and  your pal, mom or sis will love the bit of fizz that comes with this one. (via)
3. Pineapple Wine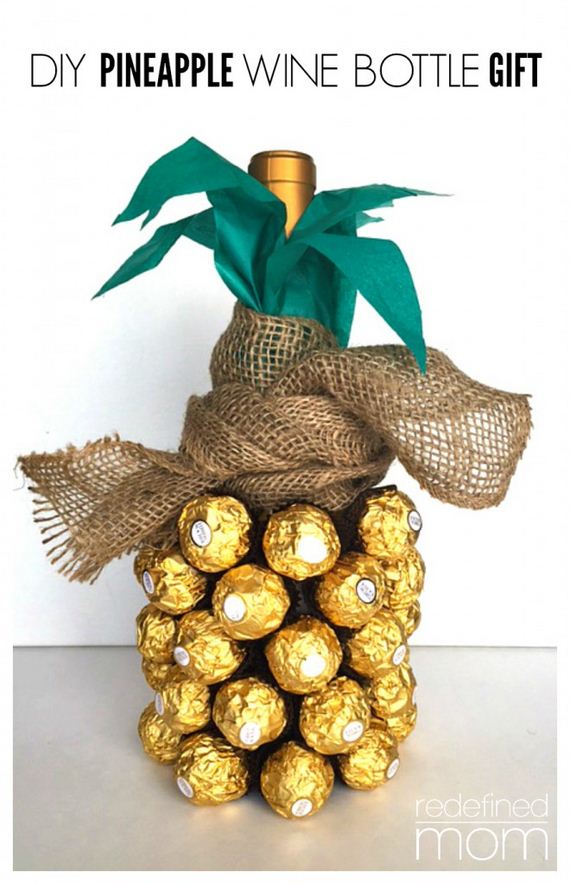 Redefined Mom knows how to wrap up a bottle of wine for Valentine's Day. Turn it into a pineapple with a bit of chocolates!
4. Floral Friendship Bracelets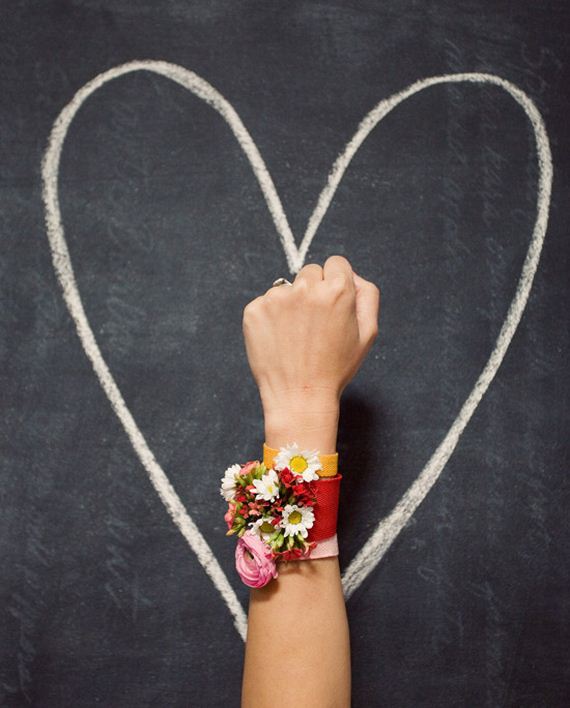 Oh Joy made some beautiful floral bracelets that we absolutely fell in love with. Make them and pass them around to all your girlfriends!
5. Heart Cord Wrap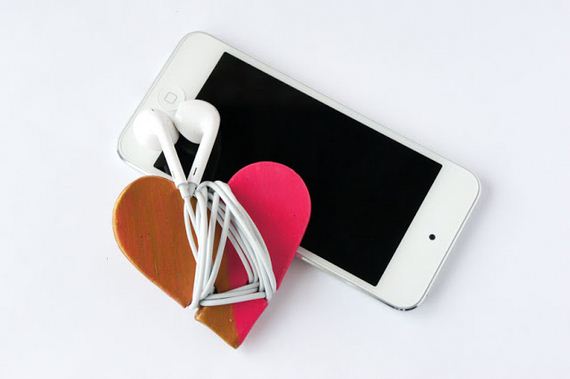 Check out this functional gift from Idle Wife. We all need something to organize our cords and this simple cutie works perfectly!
6. Paper Doily Flower Bouquet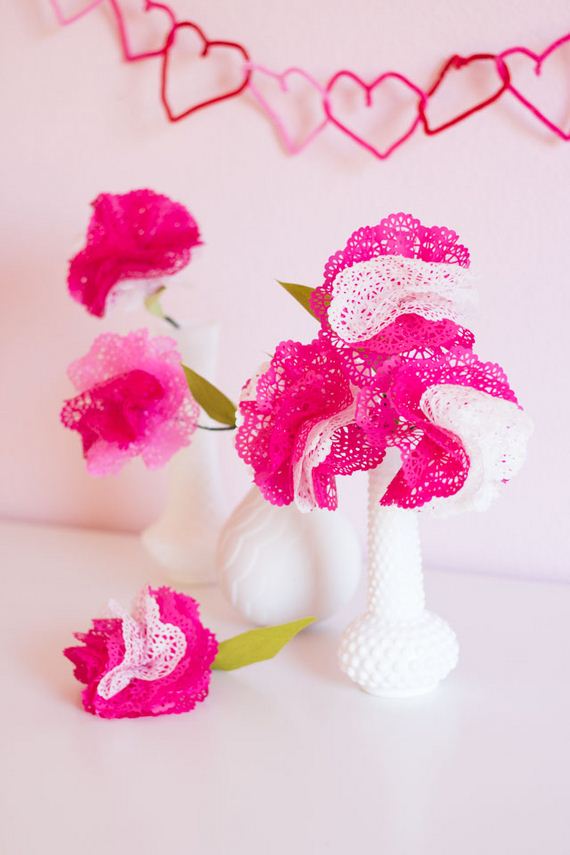 Whip up some paper flowers with the help of Design Improvised. The doilies give them a bit of texture and extra fun style.
7. Heart Bookmark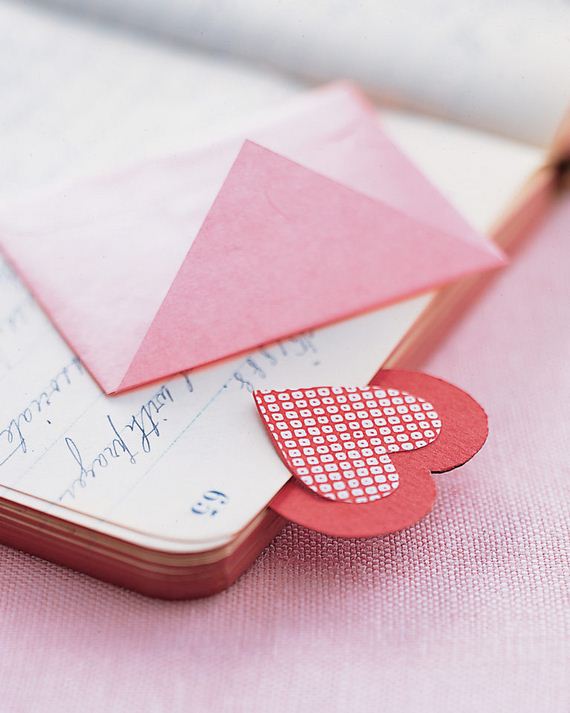 Martha Stewart shows us how to whip up an extra-special bookmark for our lovely ladies as well. Whether it's for her planner or her nightly read, it gets the job done.
8. Heart Wind Chimes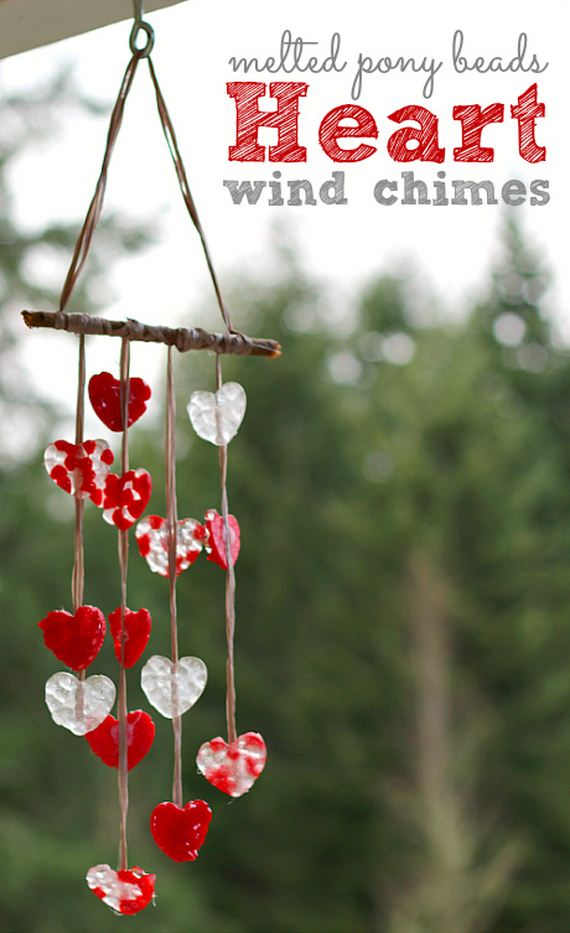 If you want to get really creative, learn how to whip up some of these wind chimes for your special someone. Add a bit of love to the porch! (via)
9. Heart Tea Bags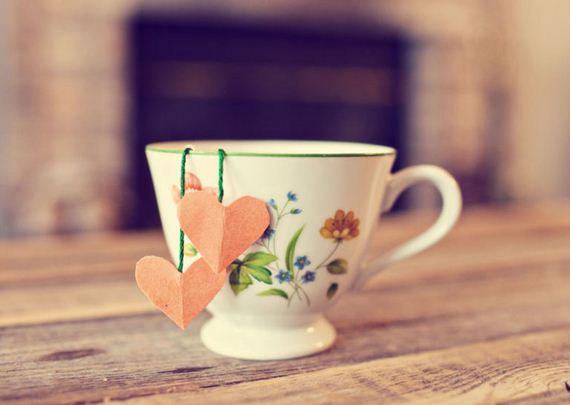 Do your gals love tea? With a bit of loose leafs and this tutorial from A Beautiful Mess, afternoon teatime just got so much more adorable.
10. Heart-Shaped Pallet Chalkboard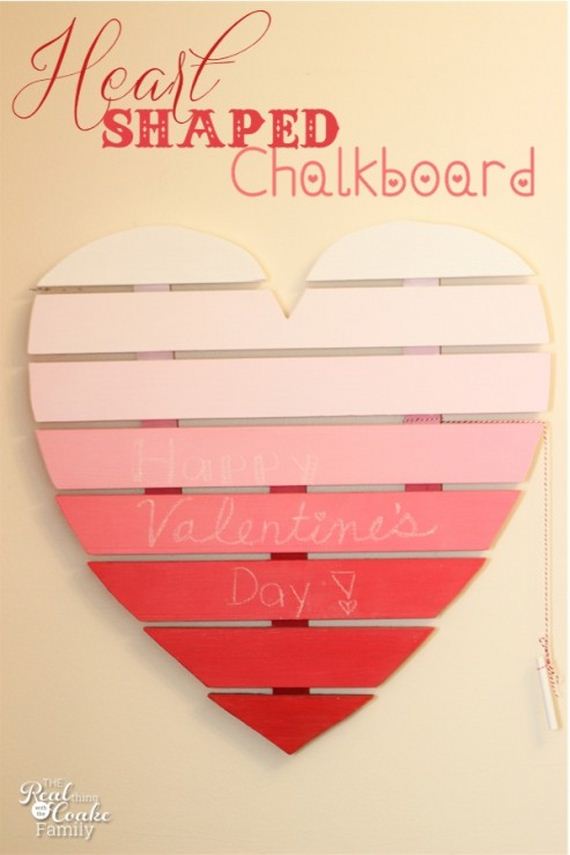 Real Coake took some pallets, turn them into a heart and then turned the entire piece into a functional chalkboard. She'll love this for her craft room, home office or even in the breakfast nook!
11. Succulent Planters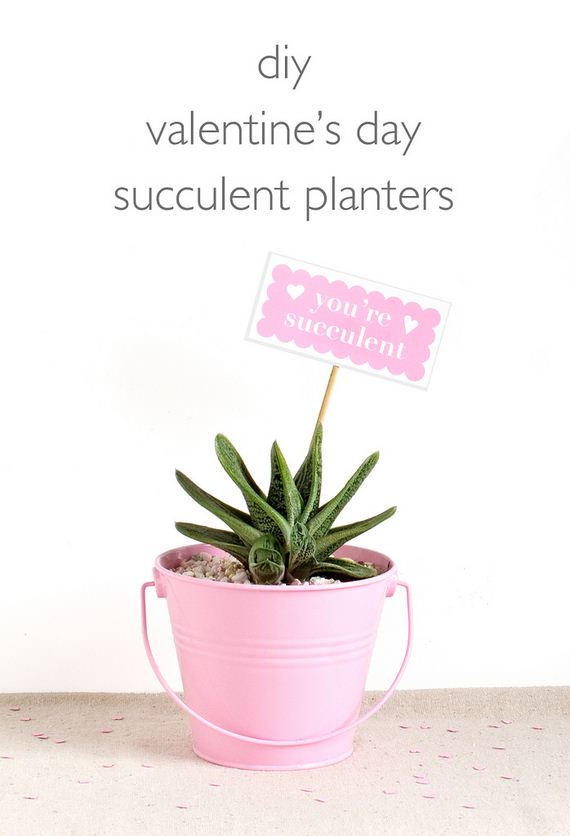 And if you visit Vitamini Handmade you'll learn how to spruce up your succulents. Check out this adorable and festive DIY!
12. Heart Blanket
We're swooning for this heart blanket over at A Beautiful Mess. She'll love how you took the time to make something brand new for her!
13. Heart-Shaped Elbow Patch Sweater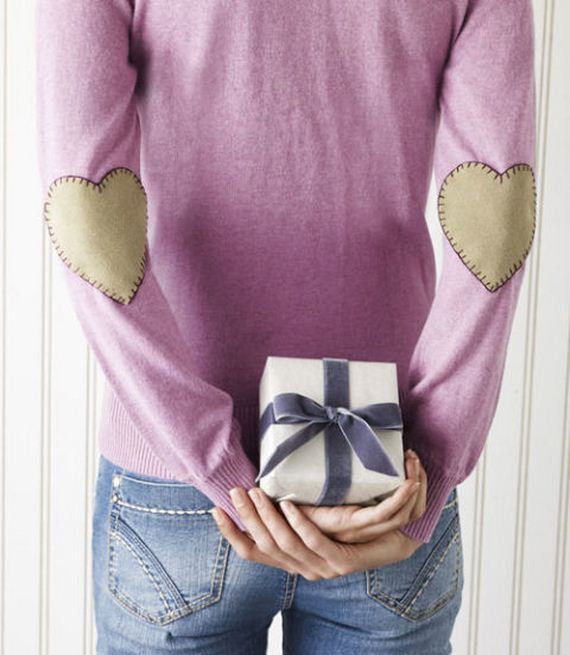 You could always spruce up her wardrobe too with a bit of Vday spirited clothing. Check out the details over at Country Living.
14. Jewelry Box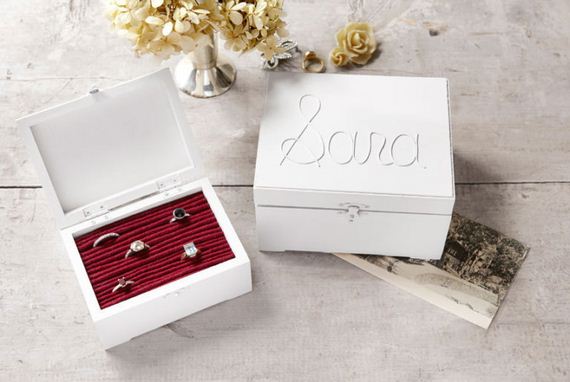 Country Living also has this great tutorial for creating and customizing a jewelry box! Give a gift that is' both functional and thoughtful.
15. Heart Wire Ring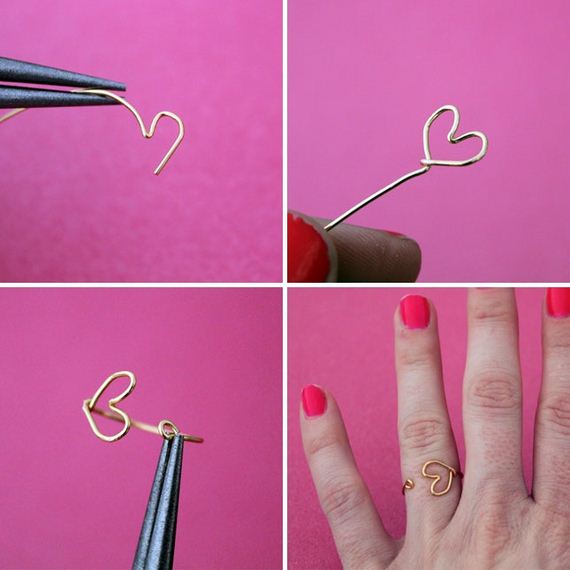 Or you can try your hand at this romantic piece. Turn a wire into something wearable with help from Brit + Co.
16. Heart Phrase Pillows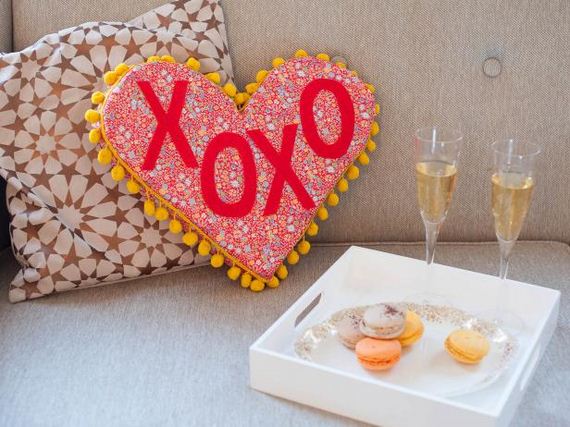 HGTV whipped up an adorable throw pillow with Valentine's Day style in mind. Learn how to make your own after the jump.
17. Chocolate-Covered Strawberries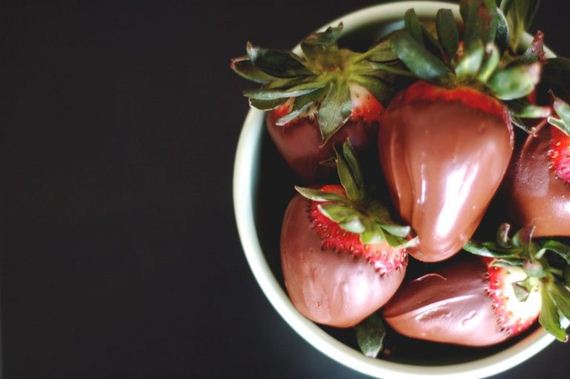 A spread of chocolate-covered strawberries will always be a good idea. Visit PopSugar and follow the recipe now.
18. Heart Jeans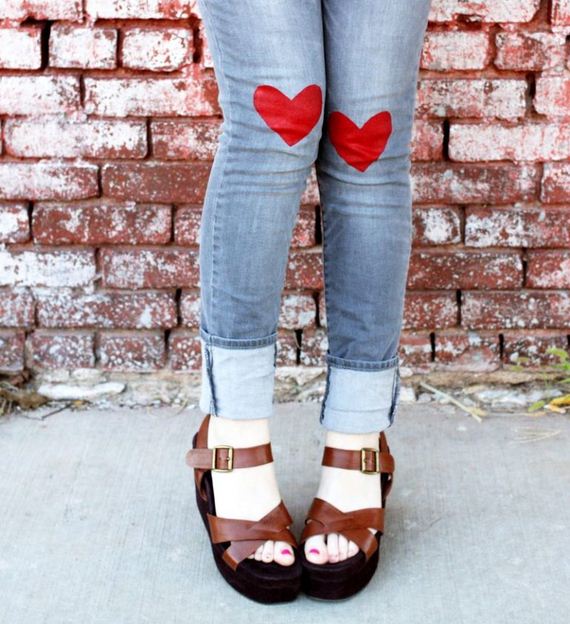 A Beautiful Mess gives us another great DIY that spruces up a gal's closet in a fun and festive way. Take an old pair of jeans and regift them with a new detail!
19. Ombre Sweater Mittens
We're swooning for these sweater ombre mittens too. February is a chilly time of the year, so why not give your loved ones some love and warmth? (via)
20. Snow Globes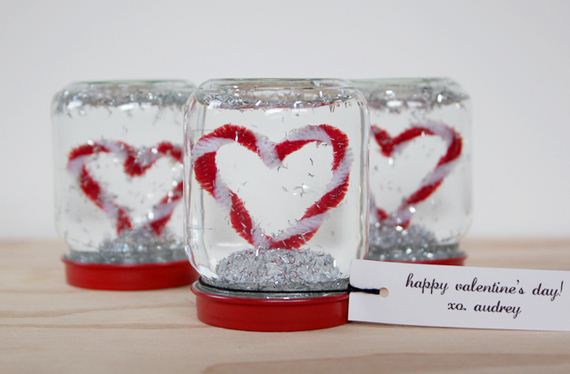 Some mini snow globes could be a fun way to say, "I Love You," to your friends, mom, grandmother or even a fiance! Get creative after the jump! (via)
21. Travel Mugs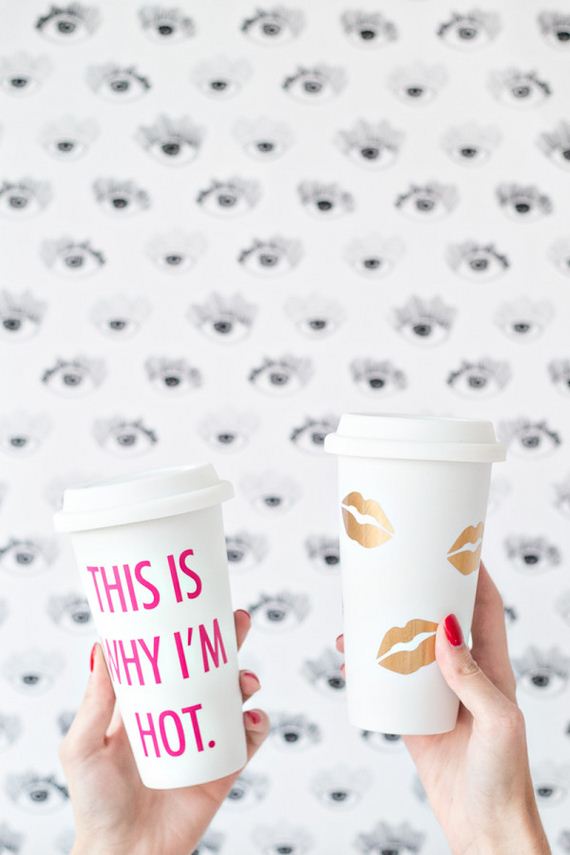 Studio DIY made some charming travel mugs that we thought would be a great gift as well. Make them V-day themed or personalize them!
22. Heart Journal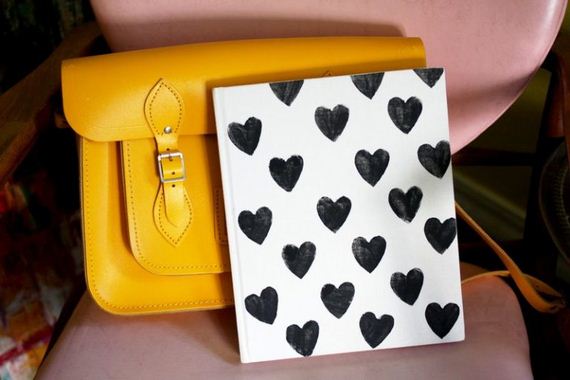 A heart journal would do the trick. Does she like to write, doodle or maybe she can even use it to take notes in class. Grab the details at A Beautiful Mess.
23. Etched Wine Glasses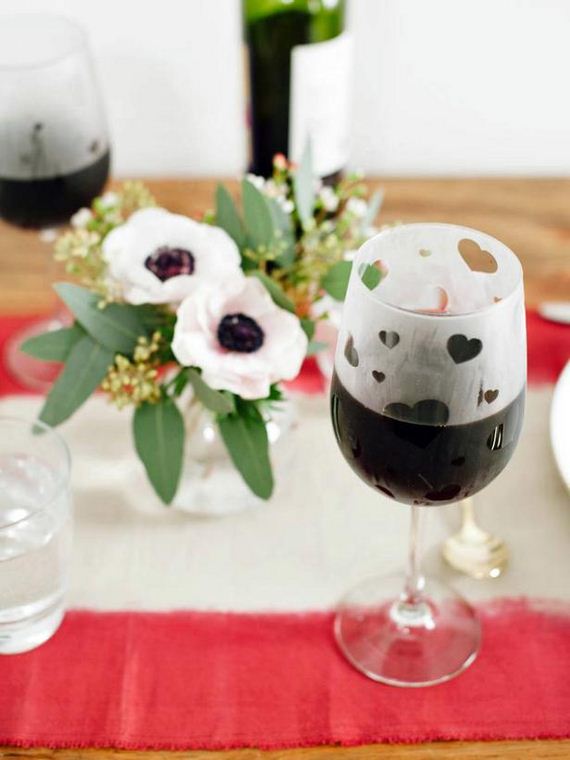 Learn how to etch with the help of HGTV. Gift her some beautiful new wine glasses and then use them later in the night!
24. Bath Bombs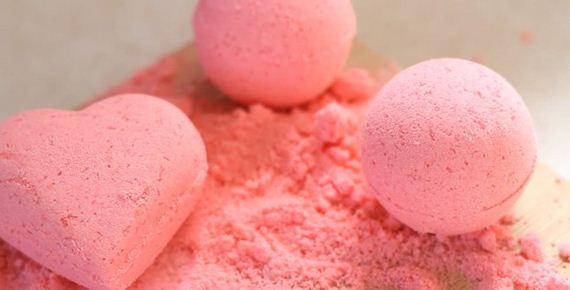 Bath bombs are always a great way to go. They'll be used and you can easily whip them up in the kitchen. (via)
25. XO Mugs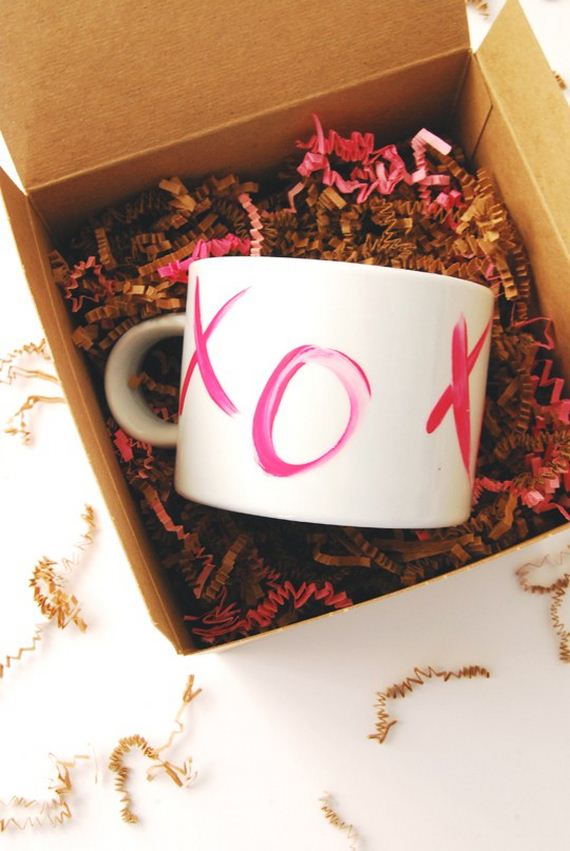 The Proper Blog featured this adorable and easy DIY. Personalize it or go the Valentine's Day route with some x's and o's.
---
---