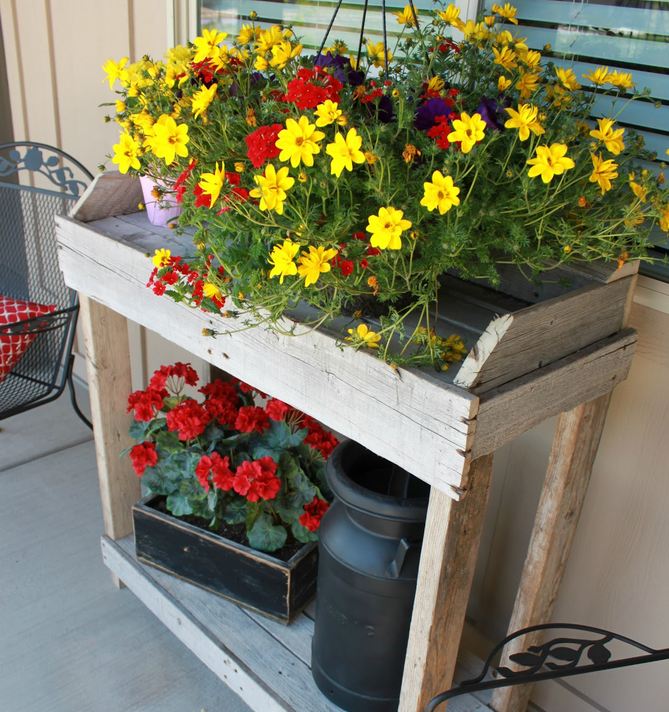 Amazing Garden Potting Table Ideas
Amazing Garden Potting Table Ideas
---
All you green-fingered gardeners out there will love these unique potting table ideas!
No more scavenging around for tools in the dark corners of your garage…no more fumbling in the shed looking for seeds! Once you've discovered the convenience of having a dedicated potting bench for all your garden chores, you will never look back!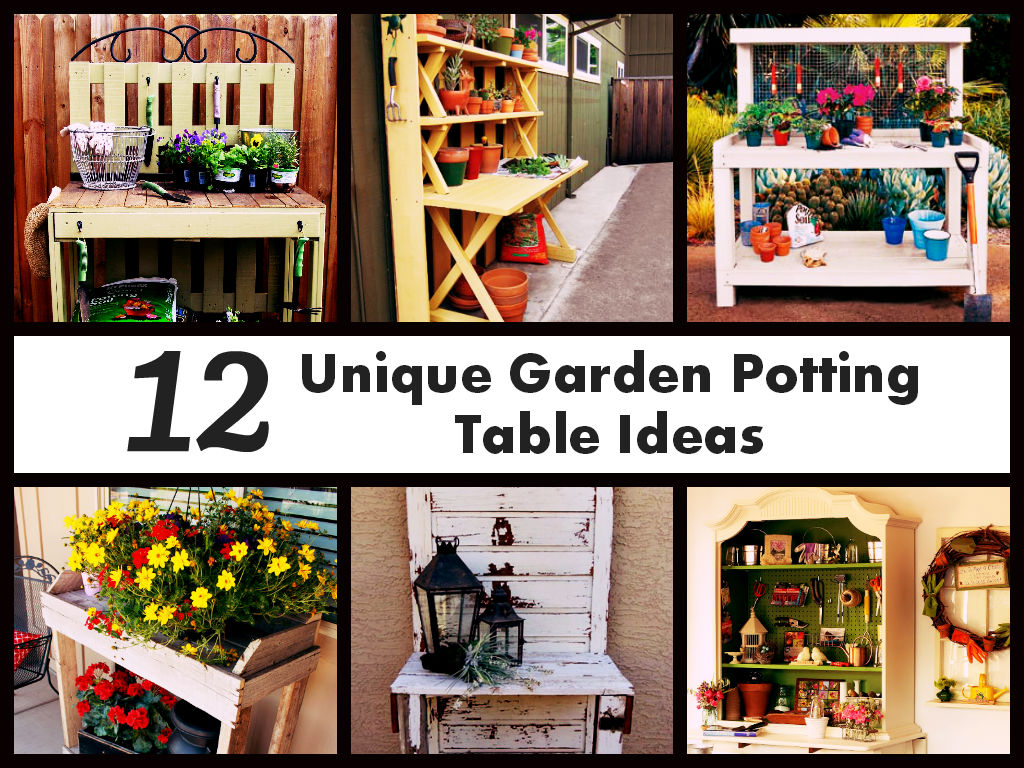 DIY Potting Bench From Rummage Sale Junk – You know that old saying "one person's junk is another person's treasure"…well that phrase couldn't be more appropriate for this DIY! Get yourself down to a rummage sale or a flea market and see what treasures you can find!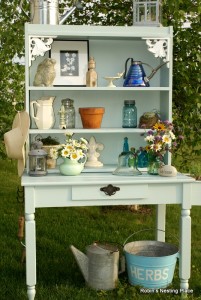 Turn A Picnic Table Into A Potting Bench – Who would have guessed that a picnic table could be transformed into a great work-space for the garden? The stacked benches create handy shelves to keep all your tools neatly tucked away.
How To Build A Cedar Potting Bench – This is a fantastic little weekend project that's easy and hassle free…you don't need any special woodworking skills, just a little bit of DIY know-how!
Potting Table Against A Wall – With a few simple supplies, you too can create this potting table against a wall. If you've got some free space in your garage or alongside your shed, then this is the tutorial you need!
Budget-Friendly Potting Bench – Building a potting bench doesn't have to break the bank! This budget friendly version will look just as good and you'll still have some spare cash afterwards!
Make Your Own Vintage Door Potting Bench – You can use all different types of salvaged and reclaimed materials to create a potting bench…including an old door!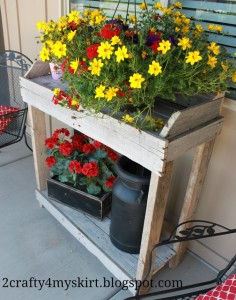 Mini Decorative Potting Table – If you've not got much outside space then this mini potting table is just what you need! It would look beautiful on a porch or a balcony and you can display all of your favorite plants on it!
Build A Potting Table From Scratch – Want to know how to build a simple yet sturdy potting bench? This tutorial will guide you through the whole process, from start to finish!
Potting Bench Made From Pallets – Creating your own outdoor haven doesn't have to be an expensive project and it doesn't have to take forever. With this amazing DIY you can easily upcycle a pallet into a useful bench.
Make A Potting Bench From An Old Armoire – Tools, seeds, watering cans, gardening gloves…there's room for it all in this upcycled armoire work station.
How To Build A Lumber Potting Table – Gardeners will dig this hardworking, yet handsome potting bench!
Wire Mesh Potting Bench – With a handy wire-mesh backing as its main feature, this potting bench allows you to keep all of your favorite tools at your fingertips!
---
---