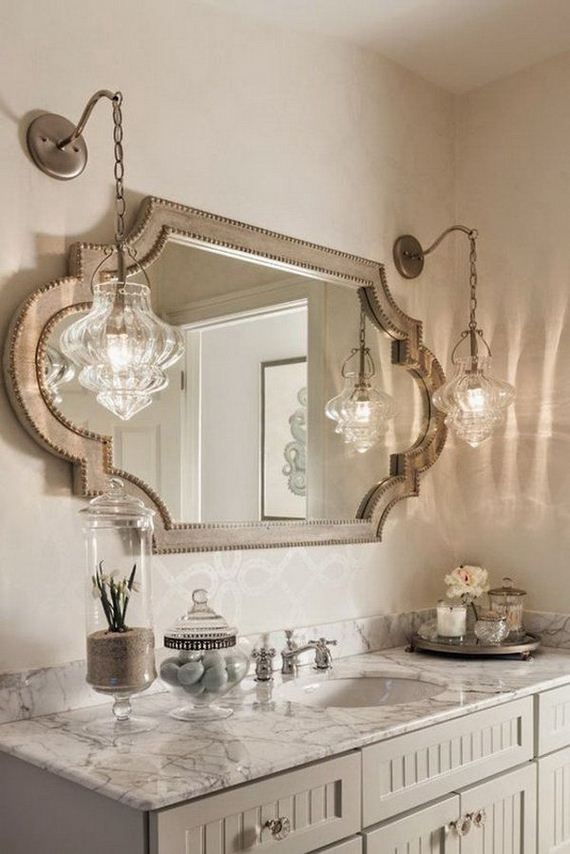 Amazing Interior Designs with Mirrors
Amazing Interior Designs with Mirrors
---
Here are 25 Amazing Interior Designs and Decorations with Mirrors to share with you. These creative ideas would get your decorative juices flowing. Enjoy!
Small Living Room Looks Bigger with an Oversizzed Mirror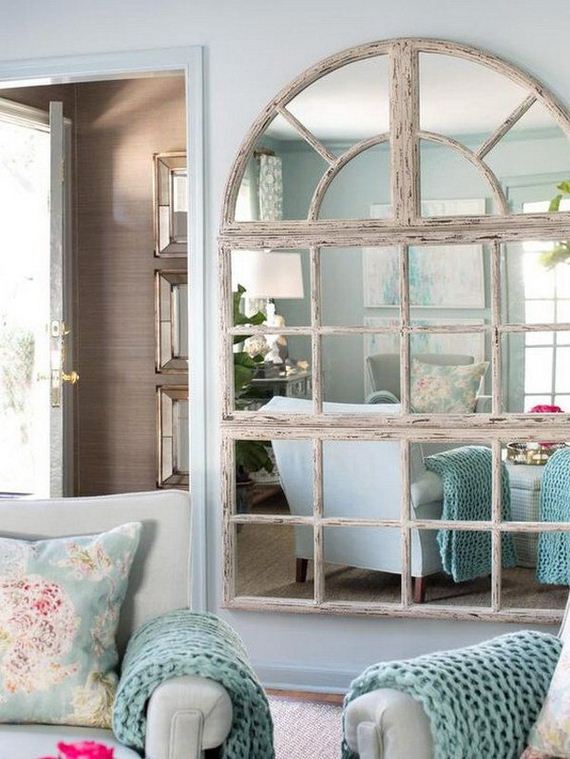 Use oversized mirrors in small spaces to help reflect light and make the spaces feel larger than they actually are. via hgtv.
Wall Scroll Locking Mirror with Jewelry Storage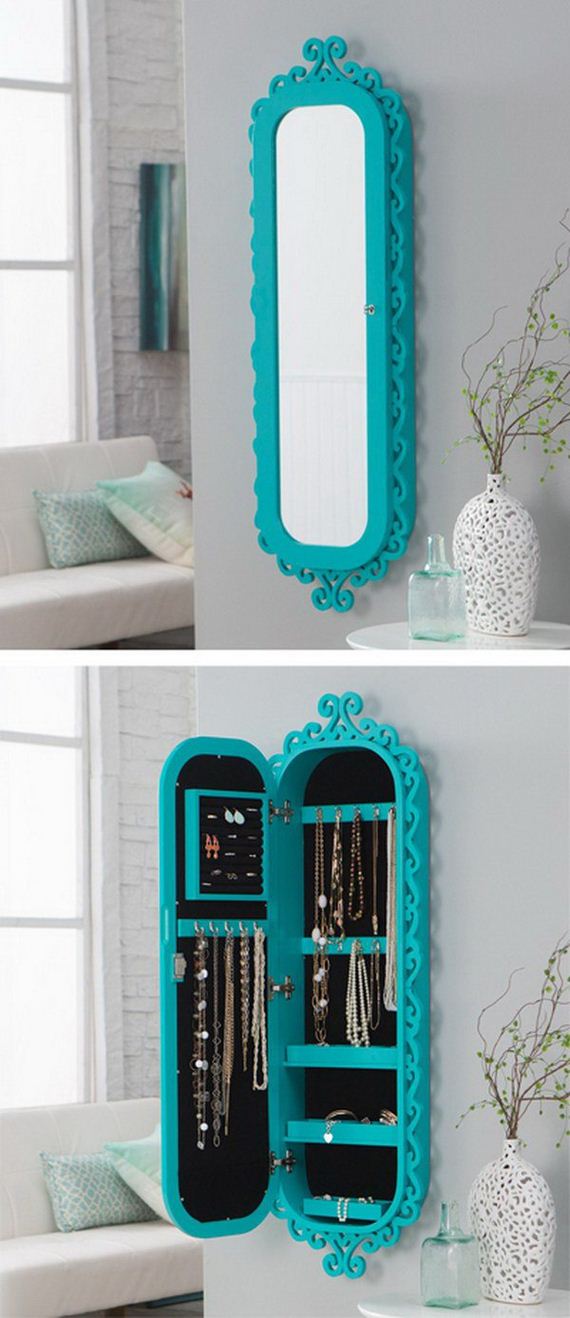 This turquoisewall scroll locking jewelry armoire looks so beautiful. It features an elegant scroll design that outlines the fully mirrored front and provides more jewelry storage with hanging hooks, removable lined trays inside. It is perfect for the teenage girls' room. You can buy viahayneedle.
DIY Pottery Barn Eagan Mirror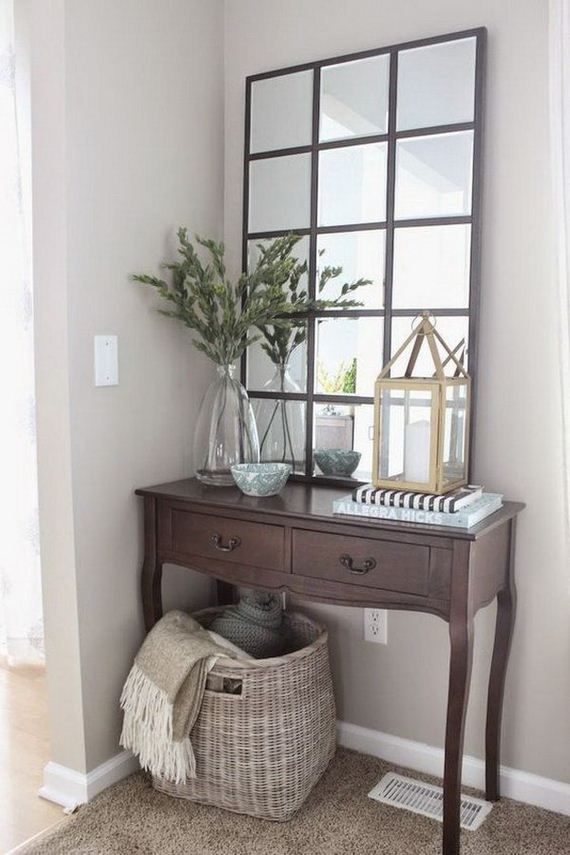 Love the simple but elegant look of it sitting on the console table! Check ou this DIY Pottery Barn Multipanel Eagan mirror tutorial via itsagrandvillelife.
Multiple Transom Mirrors for Living Room Decoration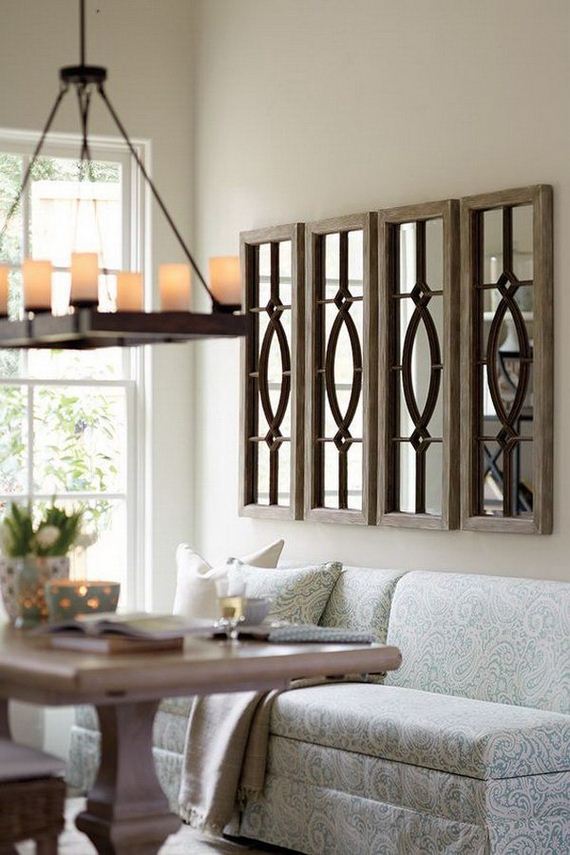 These transom mirrors look great in multiples with the slender shape. Look so perfect when hang together over a console, bed or sofa or use in pairs flanking a doorway for the look of sidelights.
Bella Mirror with Classic Bonnet-top Silhouette
Love the design of its notched arch frame! It would work beautifully in any room in the dining room, living room or in the boudoir. You can buy here.
Amiel Arch Antiqued Leaner Mirror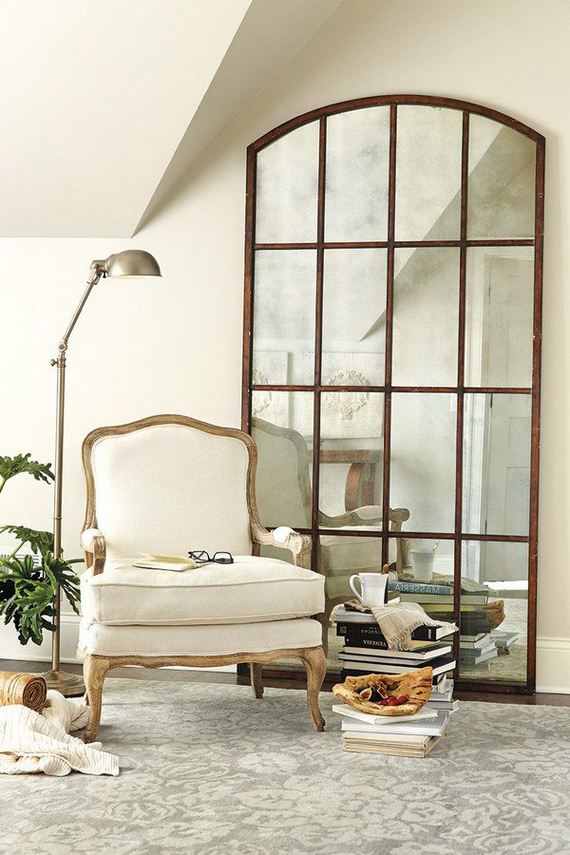 This oversized architectural arch antiqued leaner mirror looks great in a small room or just instantly expand the space. Buy via ballarddesigns.
Pottery Barn Style Mirror for Entryway Decoration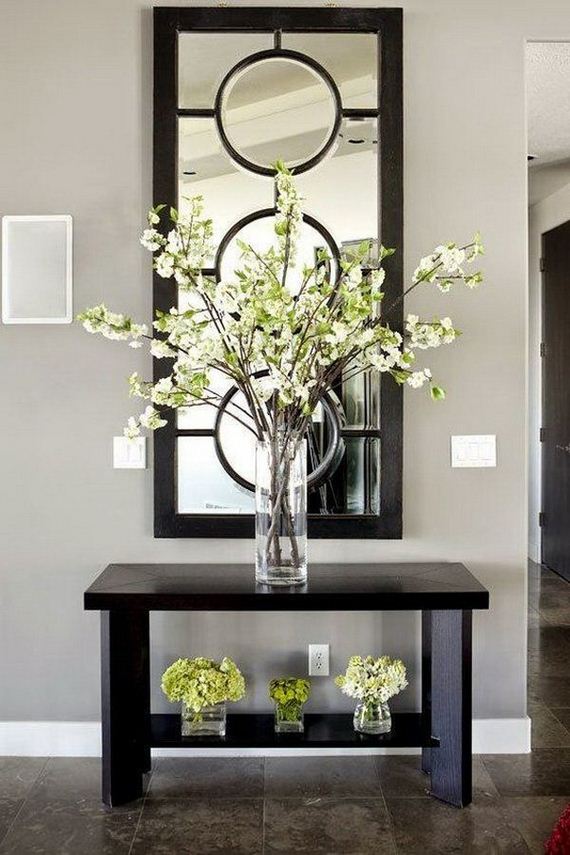 Love the pottery barn style and look! Create a great entry by starting with a cheap floor length mirror and dressing it up. via thelilaclobster.
Horizontal Bathroom Mirror with Two Gorgeous Pendant Lamps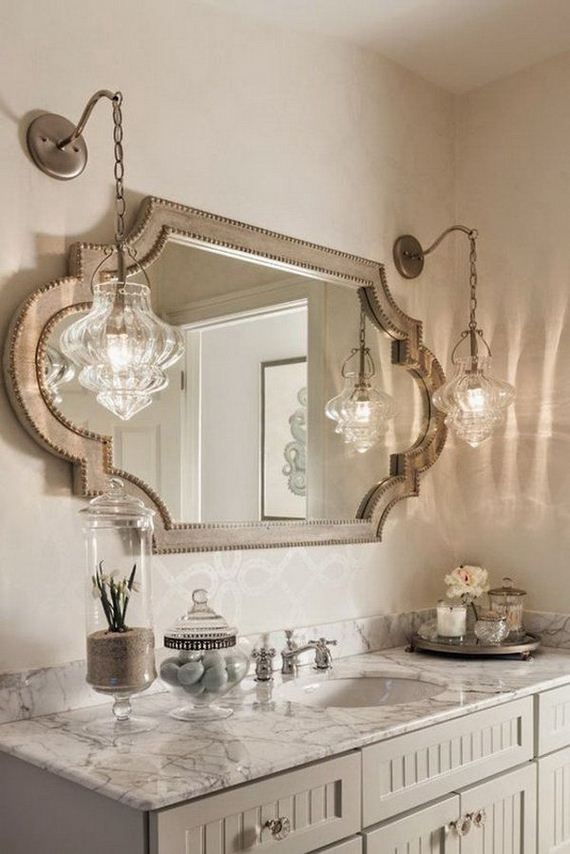 Love the pendant lamps and the horizontal mirror for bathroom decor. It looks so pretty! via houseofturquoise.
Gold Framed Paneled Mirror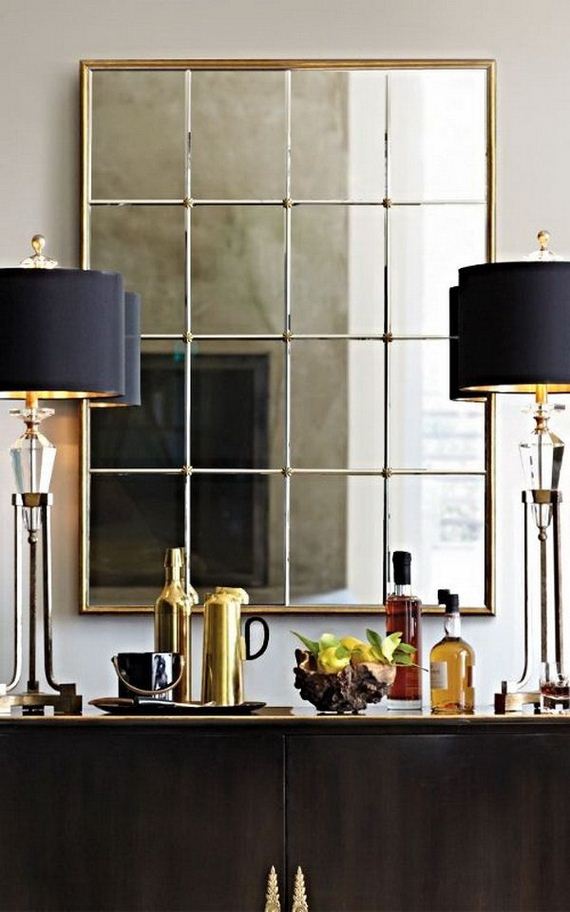 This gold framed paneled mirror features with a series of dainty brass rosettes intersect with 16 mirrored panels. Simple but elegant for your living room decoration! Buy via frontgate.
Mirrored Step Shelf Wall Panel
These shelf wall panel are made of antique beveled glass and framed in silver-finished wood. So gorgeous! You can buy via horchow./
Bed Bath and Beyond Mirrors for Master Bedroom Decoration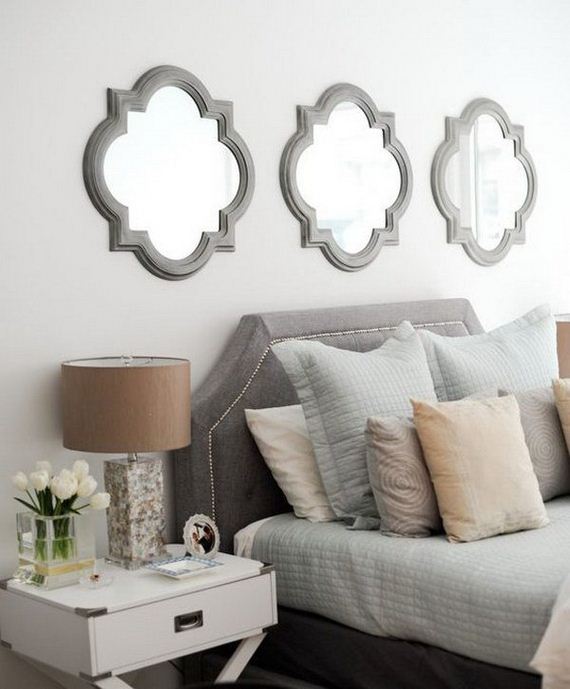 Love the neutrtal color of this bedroom! The three floral framed decorative mirrors beyond the bed add more elegance and brightness to this space! More decoration details via fashionablehostess.
Tabletop Vignette With Mirror Behind
Use a mirror on the wall behind a tabletop vignette to create a backdrop, then add layers of accessories in front to give depth. See more decoration details via stonegableblog.
Intricately Detailed Mirror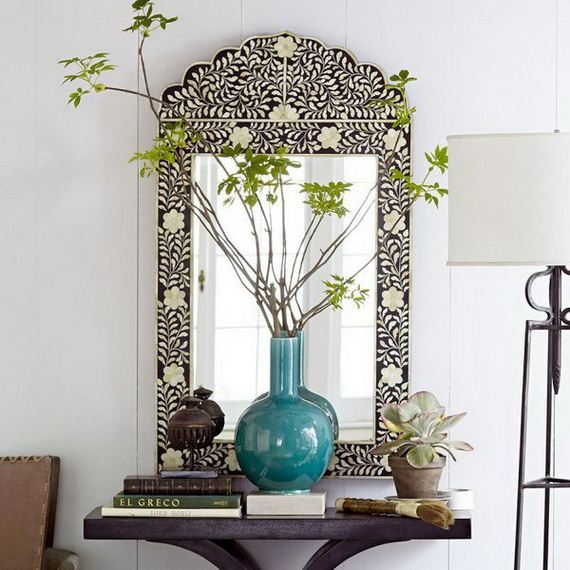 Beautifully handmade! This intricately detailed mirror makes a beautiful backdrop to a foyer tabletop entry. You can buy via wisteria.
Large Round Mirror Behind a Nightstand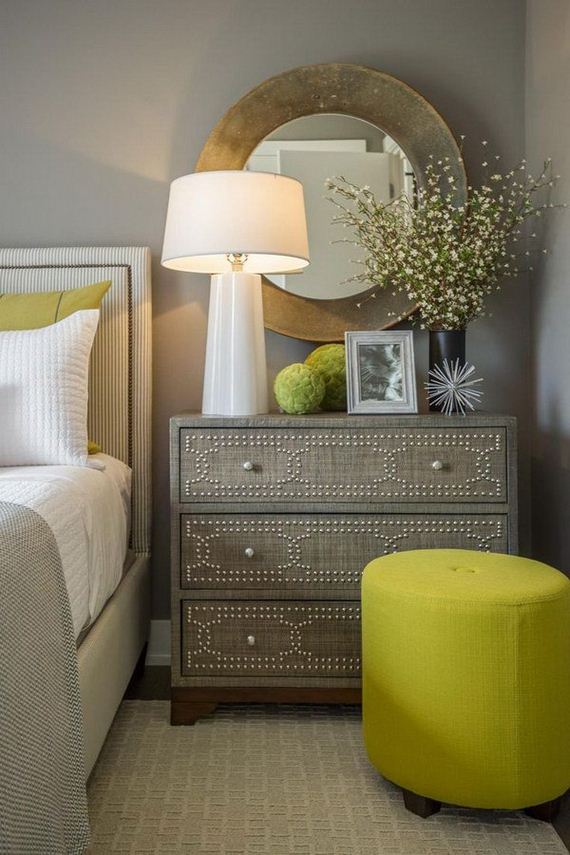 Small changes make a big impact in your room decoration! This simple large round mirror behind the nightstand is really a great addition to this bedroom! Get more details via hgtv.
Layered Mirrors in This Vignette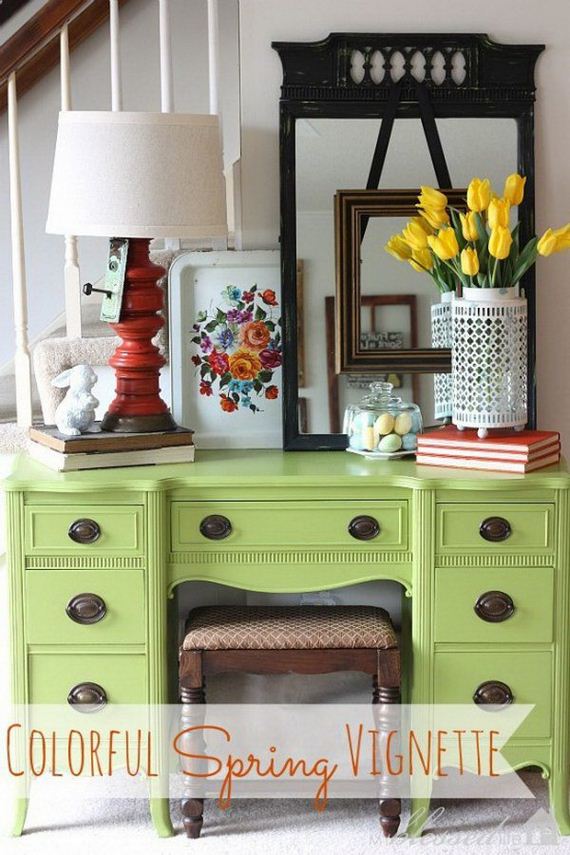 Add a decorative smaller mirror or or just a frame over a larger simple mirror to create the look of art for your room! Get more decorating details via myblessedlife.
Decorative Mirrors on the Wall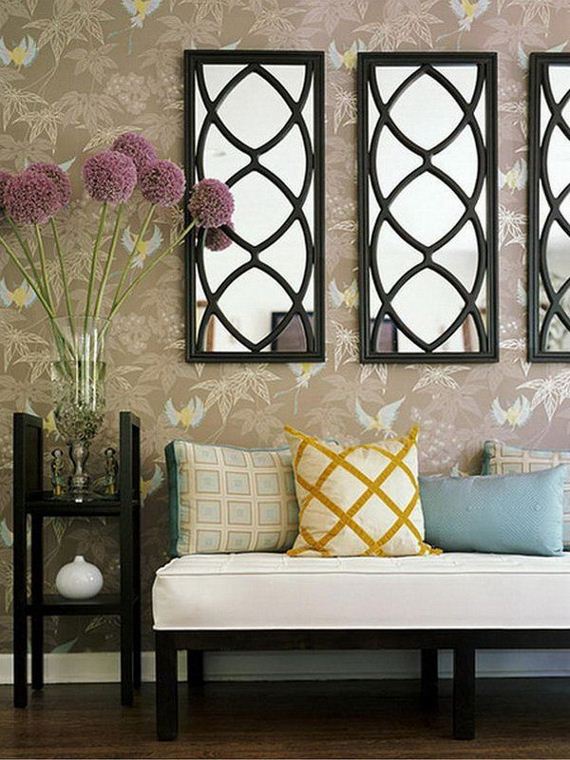 via interiordesigninfo.
Mirrors Used In A Small Room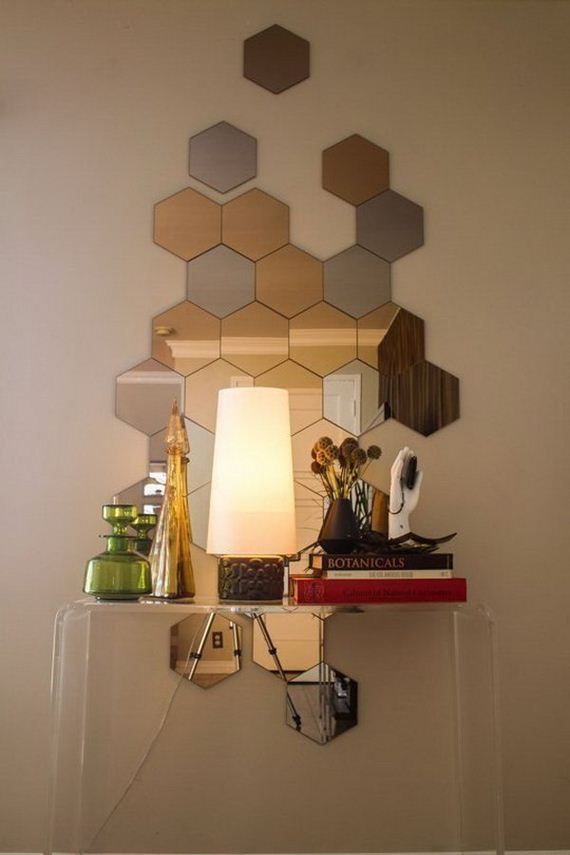 Group some small mirrors as you like in a small room to make a room look brighter and feel bigger. via apartmenttherapy.
Flower Shaped Mirror for Luxury Living Room Design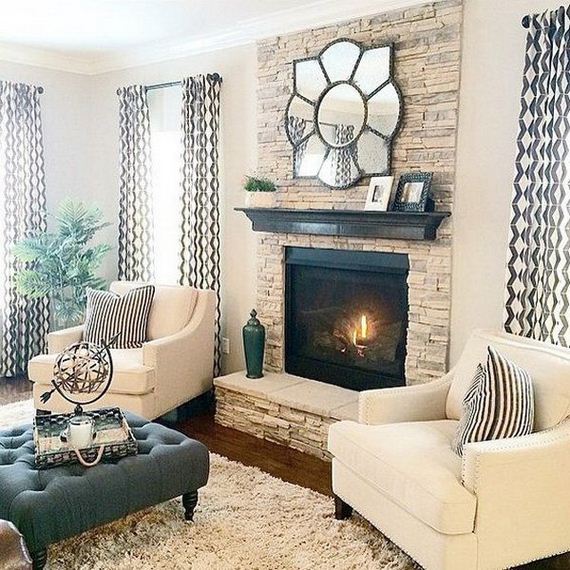 What a gorgeous and stunning decorative mirror for living room decor!Give your living space a luxury look with this flower shaped decorative mirror!
Small Dining Room with Wall Mirrors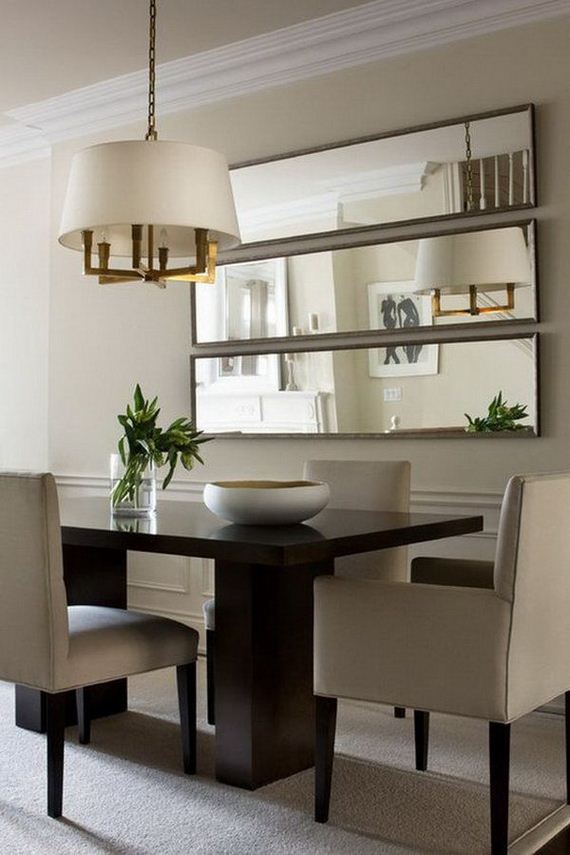 The treatment of mirrors is especially great for a small dining room to make the space look bigger and brighter!
Overlapping Diamonds Mirror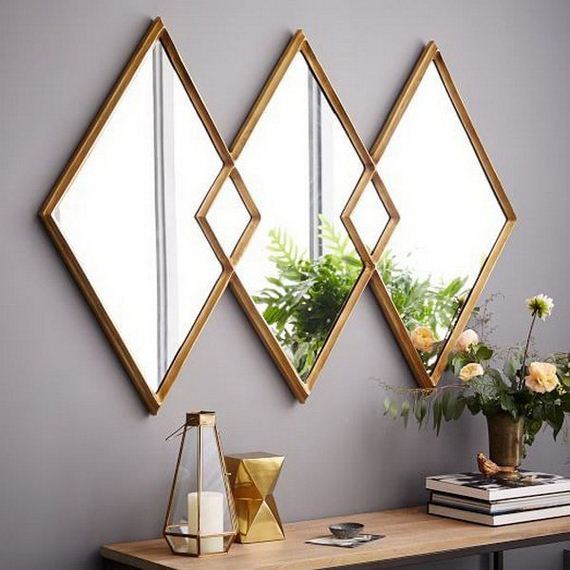 This overlapping diamonds mirror features with a sizeable footprint and geometric antique brass-finished frame. It makes quite the statement for any room. You can buy via westelm.
Decorative Wall Mirrors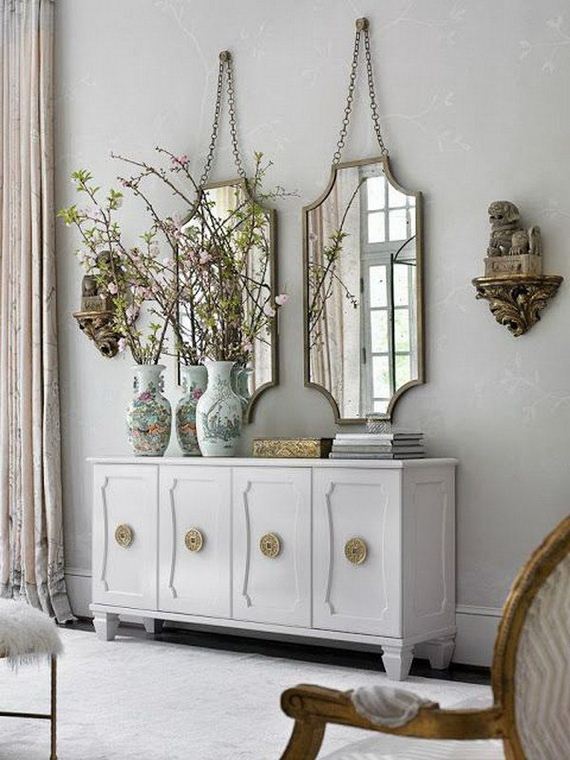 Use mirrors to make a beautiful backdrop to the entry! via southshoredecoratingblog.
Floral Mirrors for the Living Room Decoration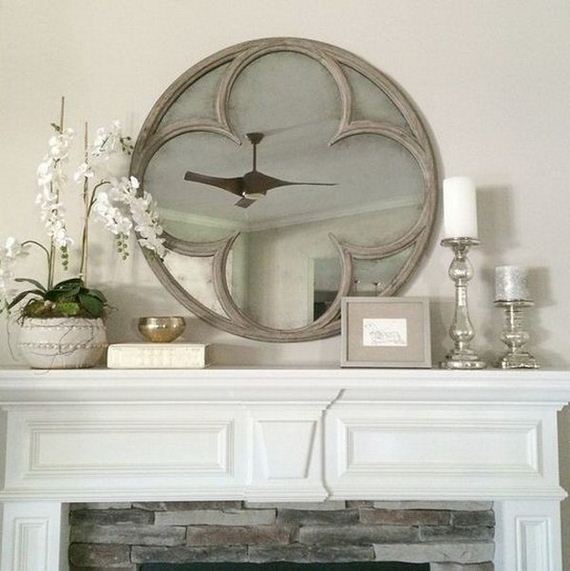 Add a floral frame over a large mirror to create the look of art for your room. Love the vintage look of this decor item!
Pyramid Mirror Wall Art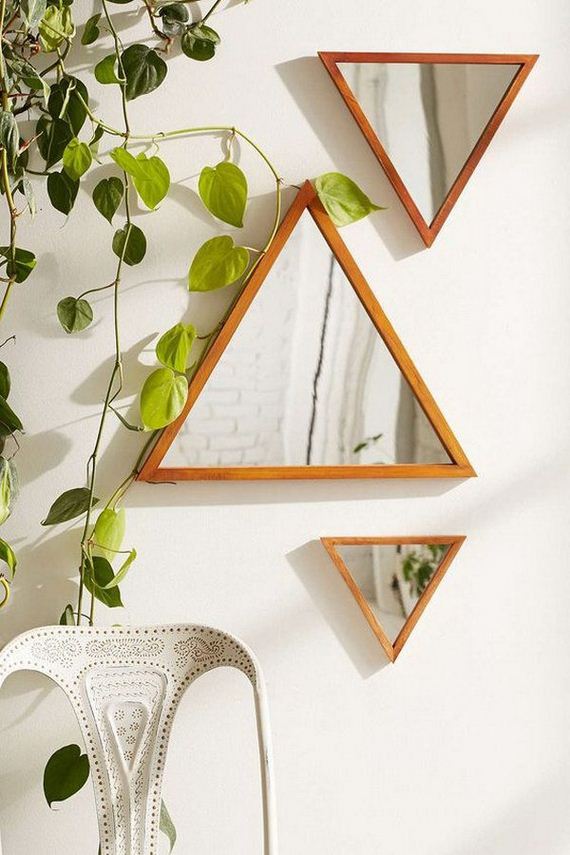 Use three simple pyramid mirrors in different sizes to create this a budget-friendly wall art for your home! Add a handmade touch to your decor! via urbanoutfitters.
Decorative Mirror for Living Room Decoration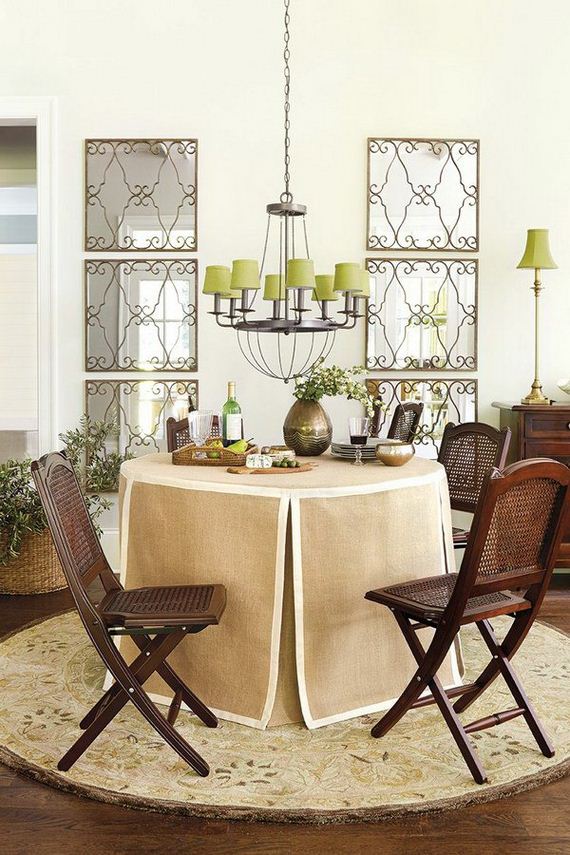 Hang these floral decorative mirrors in multiples for an instant art for your walls. It will create greater impact to your home decor.
Cool Mirror Design for Wall of Art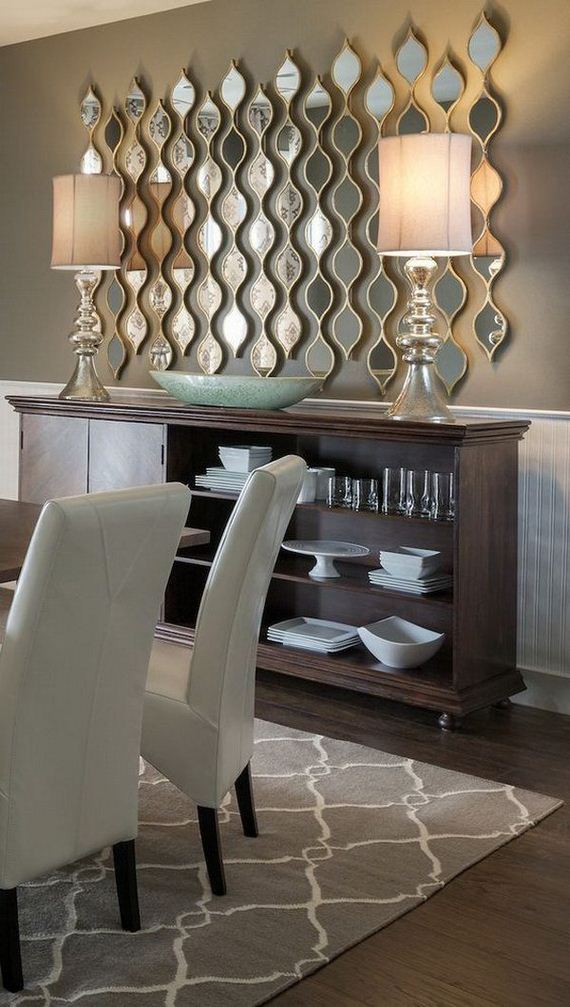 Make your living space look more luxury with this stunning wall art! via betweenteaandcoffee.
---
---