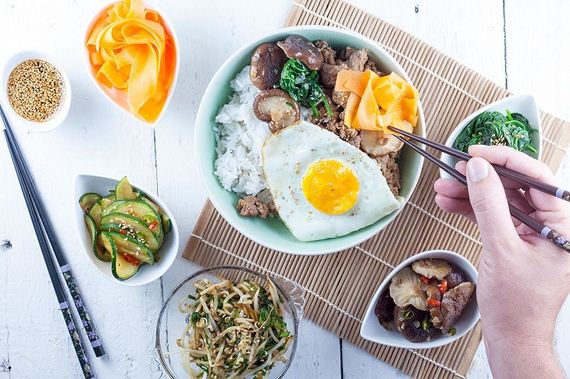 Amazing Korean Recipes
Amazing Korean Recipes
---
Here we have selected ten delicious Korean recipes that you can easily prepare in your home!
1. Bibimbap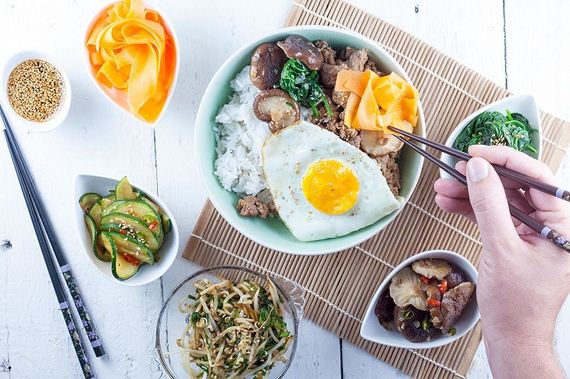 Recipe via ohmydish.com
This one is a popular dish, the word bibimbap literally means 'mixed rice'. It is basically a large bowl of rice topped with fresh and cooked vegetables and a red chili paste called gochujang. Topped with minced meat and a fried egg plopped on top. Serve the vegetables in small bowls on the side so everyone can dig in and combine however they like their bibimbap.
2. Korean Meatball Rice Bowl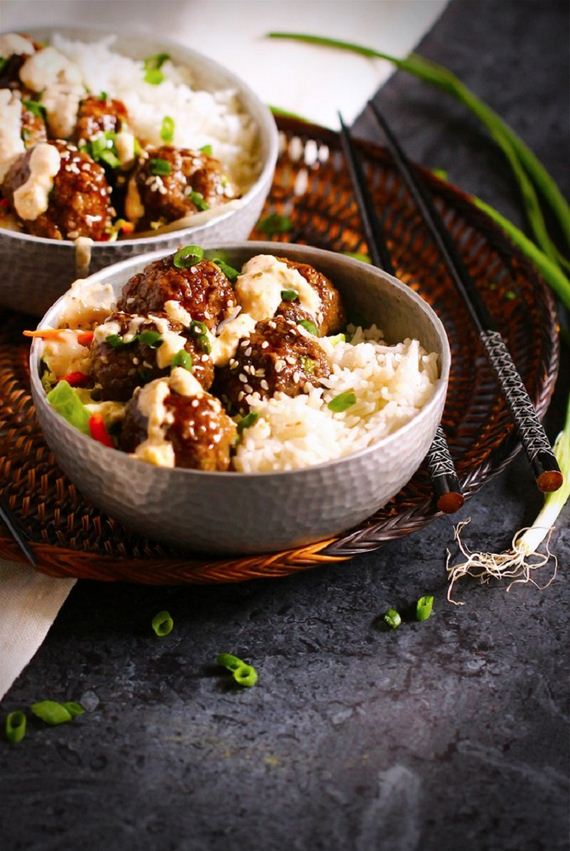 Recipe via portandfin.com
There are at least two amazing things featured in this recipe. One is the beautiful Korean meatballs with their slightly sweet, slightly tangy, Asian-inspired taste. The other one is the kimchi sour cream sauce. It is basically kimchi pulsed in a food processor with some sour cream, resulting in a tangy, vinegary, creamy sauce that pairs perfectly with the rest of this dish.
3. Korean Bok Choy Salad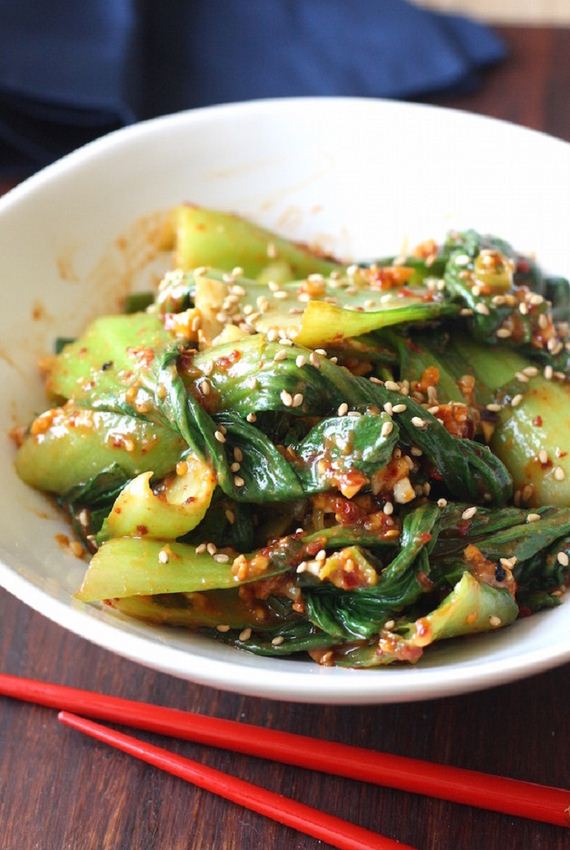 Recipe via blog.seasonwithspice.com
This one is a super healthy salad, the Korean Bok Choy Muchim. After blanching the baby bok choy it is than seasoned with Korean red chili paste and Korean fermented soy bean paste. You can serve it as a cold appetizer or as a side dish with simple soy-glazed salmon or rice dishes.
4. Korean Bulgogi Rice Bowl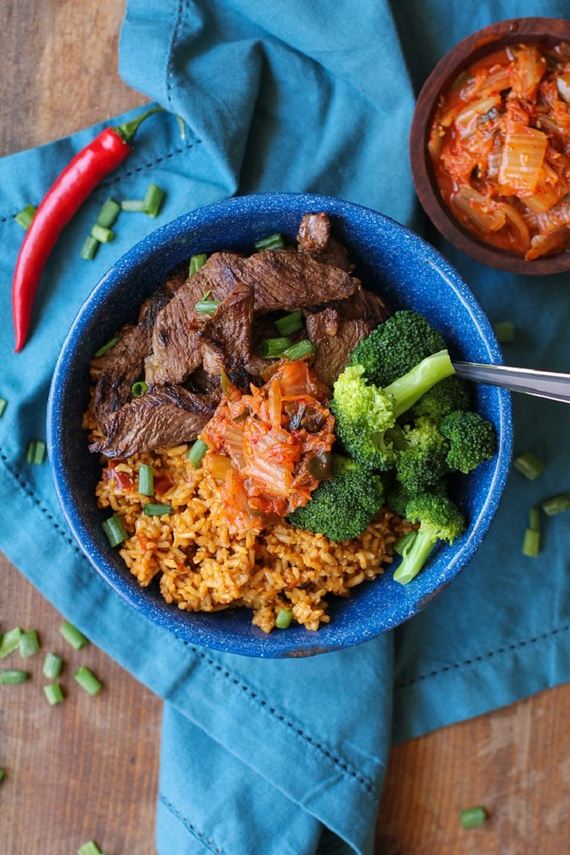 Recipe via www.theroastedroot.net
Bulgogi is one of Korea's most popular dishes. It is made from thinly sliced sirloin or another prime cut of beef. The meat is marinated in a mixture of fresh ginger, garlic, soy sauce, sesame oil and brown sugar (or honey) for two to four hours to enhance the flavor and to make the meat tender. Try this flavorful, filling meal next time you fancy a BBQ!
5. Seolleongtang Korean Soup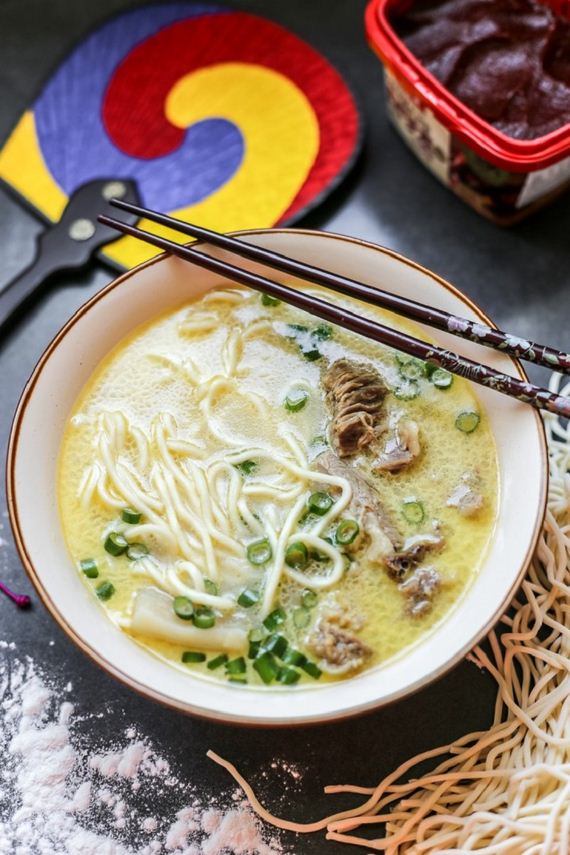 Recipe via www.angsarap.net
Seolleongtang is a type of Korean broth. It needs very little preparation time and a very few ingredients. In fact, with just water, onions and beef bones you can make a really rich stock. However, the cooking time is the toughest part. To achieve a rich flavor and a cloudy consistency, you have to boil the bones for almost a day. It worth all the time and effort, though!
6. Korean Braised Beef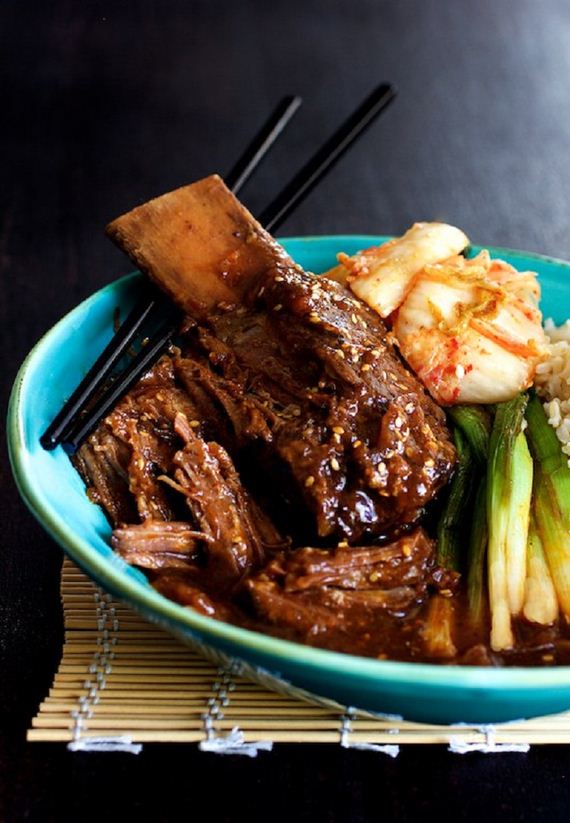 Recipe via www.fromachefskitchen.com
These Korean Braised Beef Ribs are definitely a must try! They are slightly spicy, slightly sweet and totally amazing. Slow-braising makes the meat buttery and fall-off-the-bone tender. Serve with kimchi, brown rice and fresh shredded carrots. It is also a great make ahead recipe.
7. Pork and Kimchi Soup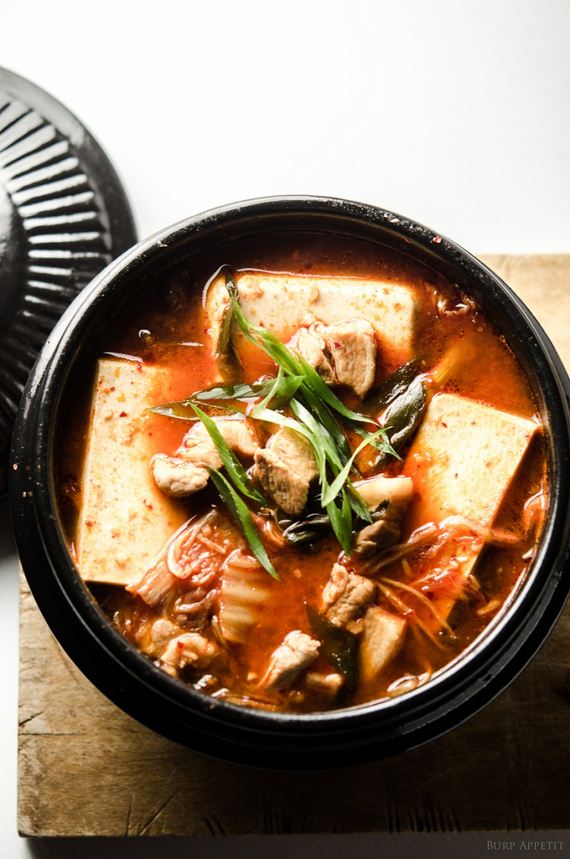 Recipe via burpappetit.com
This Pork and Kimchi Soup recipe is exactly what you need when you want something fast and indulgent. The prepping and cooking time is less than 1 hour. It's sour, hot, spicy and delicious! Perfect one-pot stew when you crave for a comfort food on a cold night.
8. Korean Style Pork Chops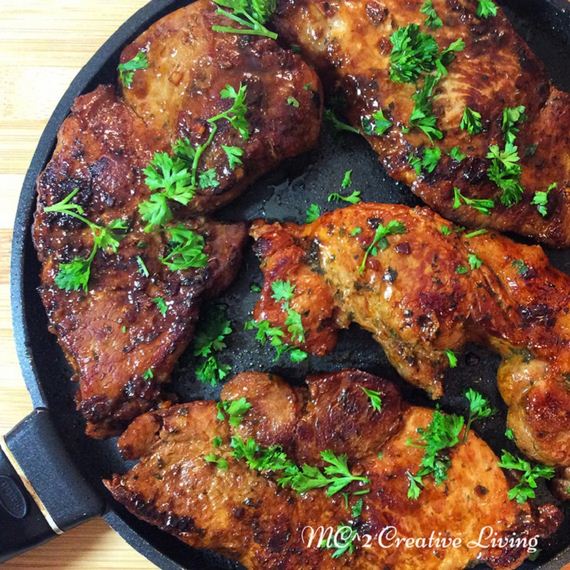 Recipe via www.mc2creativeliving.com
Korean style pork chops are perfect for a BBQ dinner party! The recipe features an awesome and super easy marinade, which would work also with chicken. You will love the combination of the bold, vibrant flavors and the fact that it is so simple and quick to prepare.
9. Korean Style Savory Pancakes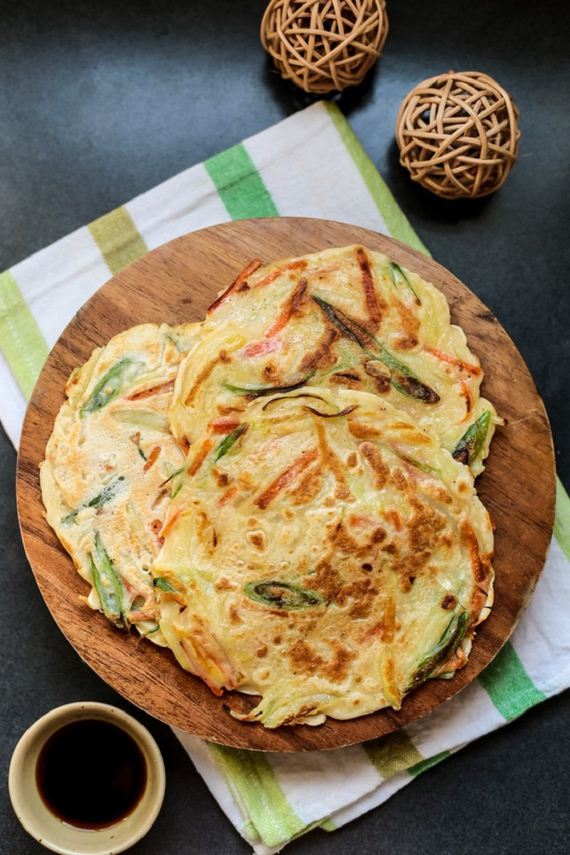 Recipe via www.angsarap.net
This dish called Pajeon, can be served as an appetizer, side dish or as a snack. It is a savory pancake filled with meat and vegetables, having spring onions as the prominent one. For the batter you will need eggs and flour. It is usually accompanied by a dipping sauce made out of soy sauce, vinegar, sesame oil and spices.
10. Korean Spicy Boneless Wings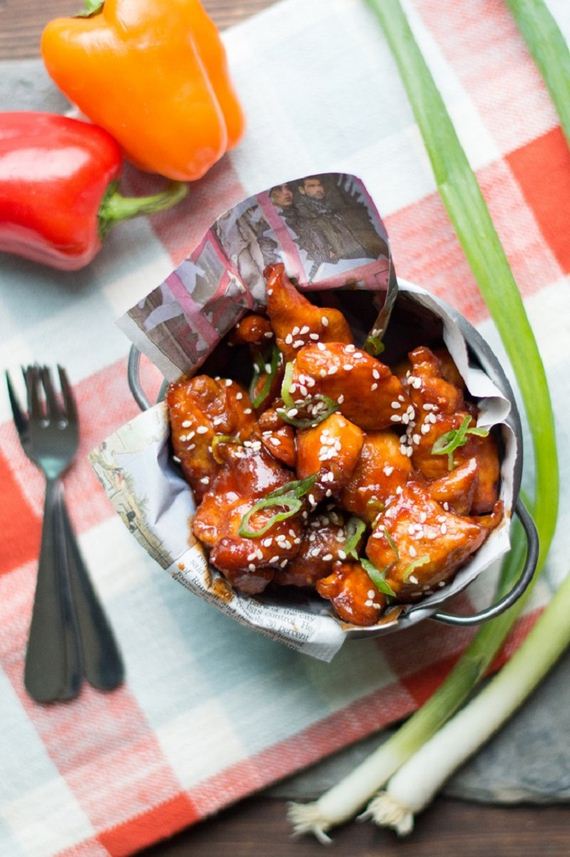 Recipe via supermancooks.com
This is a full-flavored authentic Korean spicy chicken wing recipe, that is tasty and perfectly satisfying. The recipe uses gochujang paste which is a type of chili paste, soy sauce, rice vinegar and spices. The brown sugar can be replaced with honey if you prefer.
---
---