Amazing Makeup Hacks For Girls
Amazing Makeup Hacks For Girls
---
Below, we've put together 20+ amazing makeup hacks to make your life easier.
How to Create 3-D Lip Effect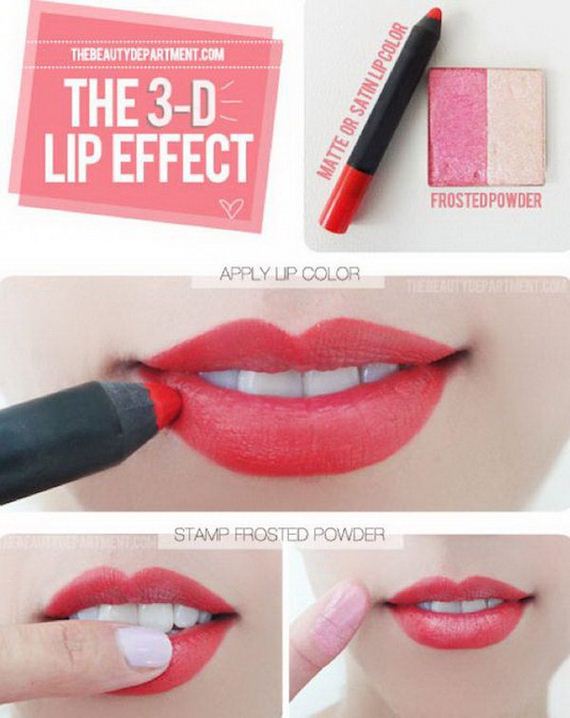 One Minute Makeover to Make Your Lips Look More Plump

Try dabbing a little lip gloss over your lipstick to make your lips look more plump. source.
Homemade 2-Ingredient Lip Plumper

A simple tutorial on how to get plump lips in no time with cinnamon powder and your favorite salve. Check out the instructions here.
Make a Subtle Difference with X Markers on Your Upper Lip

How to Fake Fuller Lips Use a Non-drying Concealer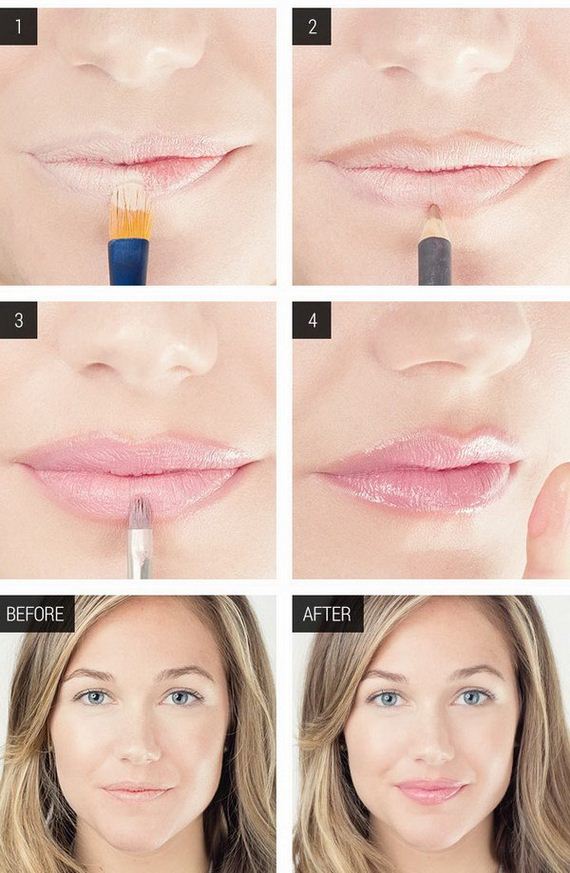 Kool Aid Lip Stain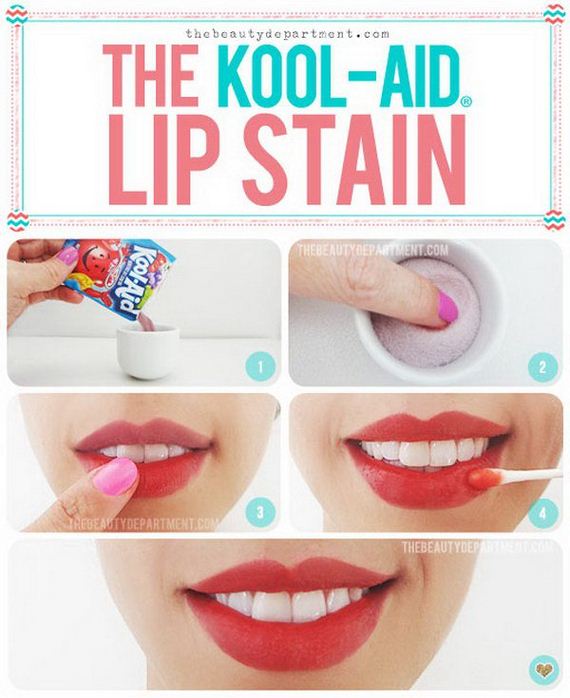 The Secret to Long-Lasting Lipstick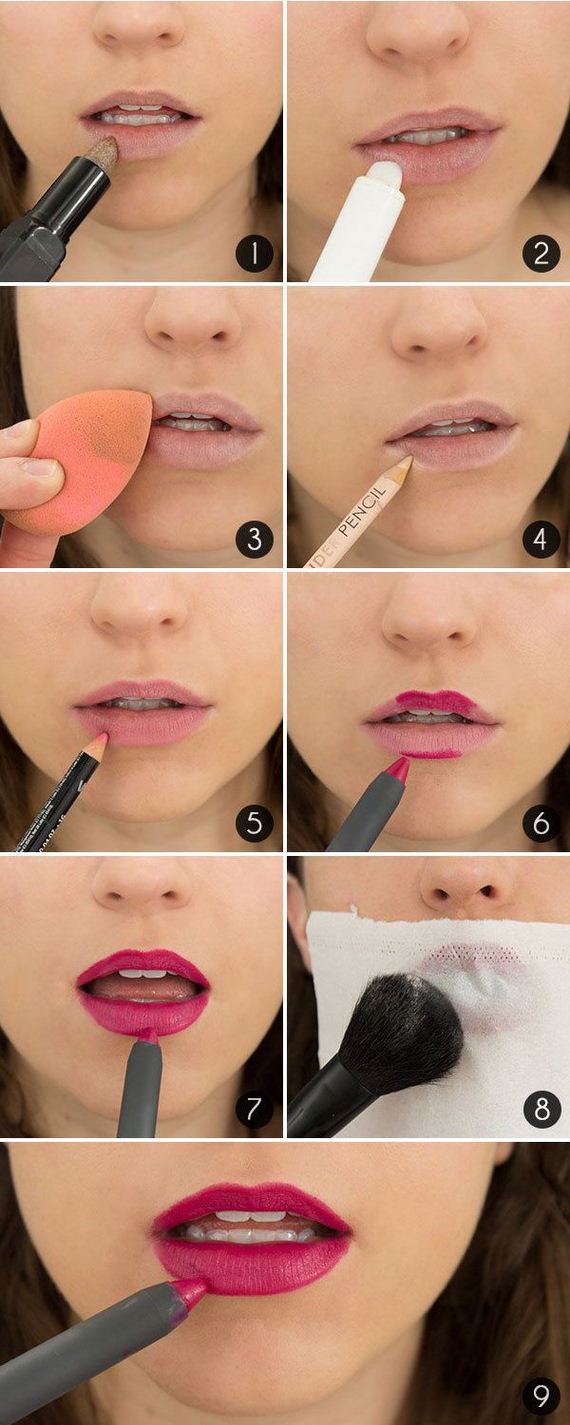 Nine steps to lock those lips into place all day long via divinecaroline.
Homemade Lip Scrub

Make your lips smooth like butter with this homemade lip scrub before you apply lipstick. Recipes and DIY instructions via rougeimaginaire
Another DIY Natural Lip Scrub

A pretty cool way to get soft and smooth lips. It's all natural too! This DIY is described to not only exfoliate your lips but also moisturize it just with 7 easy steps. Recipes and DIY instructions here.
Chapped Lip Quick Fix with Tape

Tape does a good job to get dry skin off your lips. Get the instructions via thebeautydepartment.
Make Lipstick Last Longer with Tissue Paper and Translucent Powder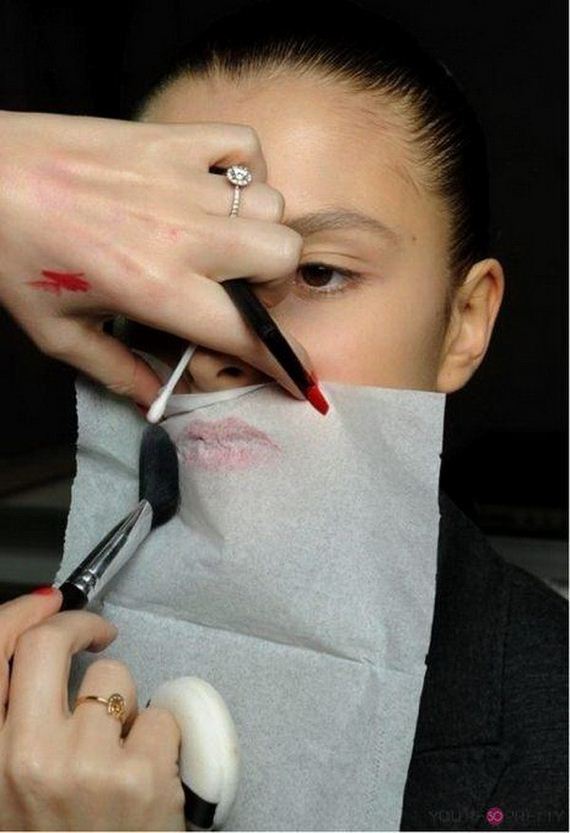 After you have applied your lipstick, hold a piece of tissue paper over your lips and lightly dust translucent powder over the tissue. laurenconrad.
How to Get Pink Ombre Lip

Four simple steps get you a sultry, contoured pout with our pink ombre lip tutorial via lulus.
How to Create the Perfect Cupid's Bow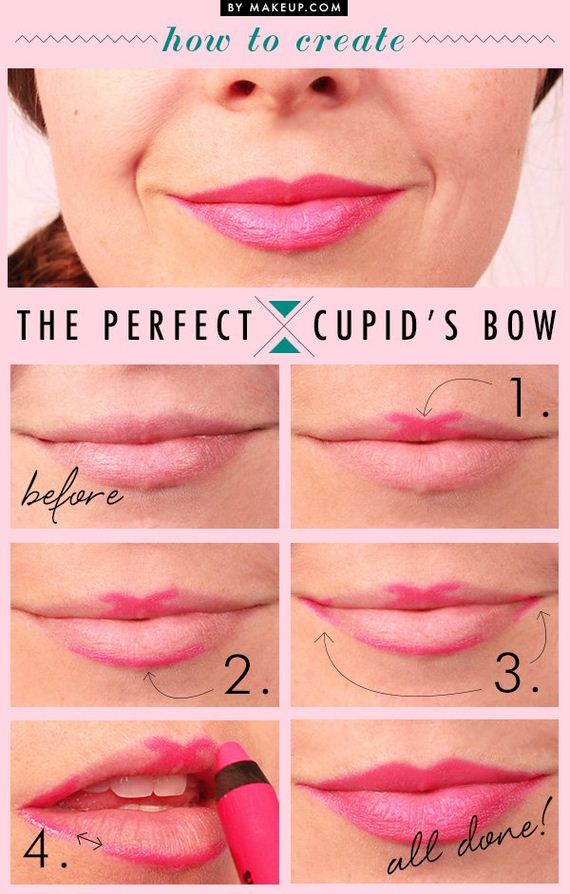 Four simple steps to get the perfect cupid's bow via makeup.
Repurpose Broken Eye Shadow as A Lip Color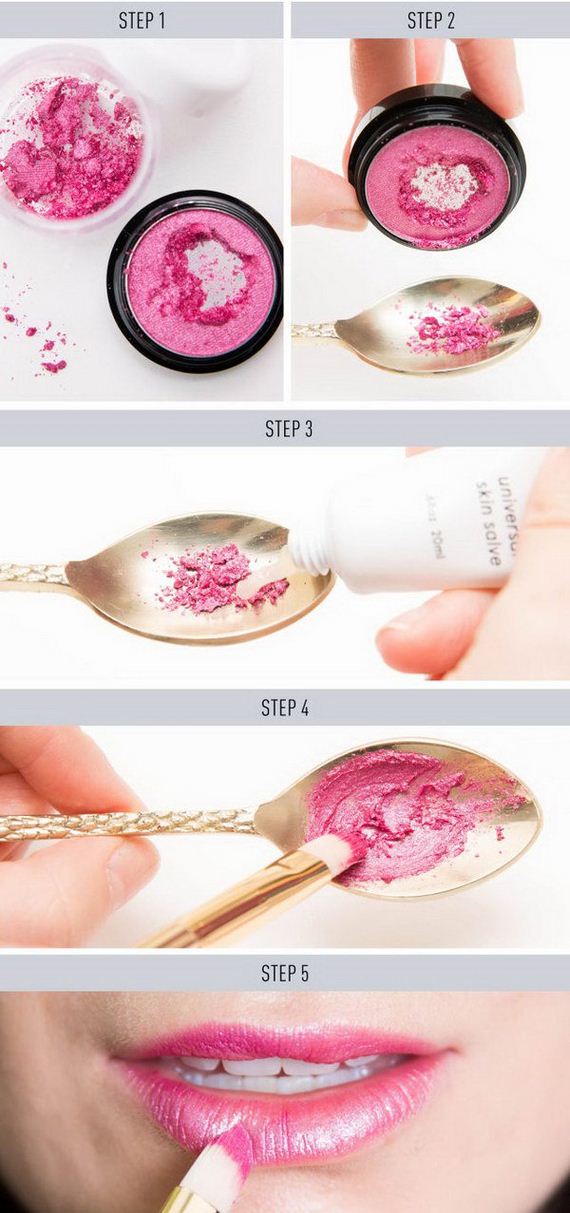 via cosmopolitan.
Golden Orange Lip Tutorial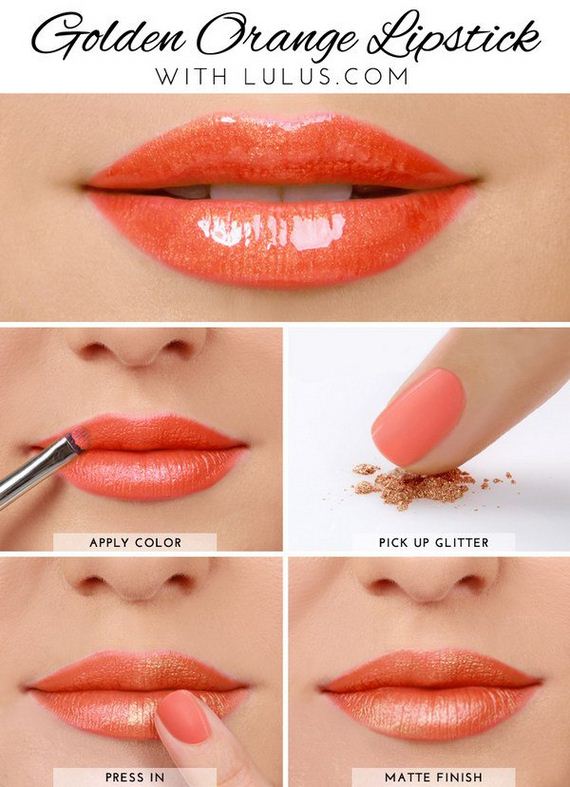 via lulus.
Sweep Loose Powder Through The Lashes Before Mascara For Thicker Lashes

Easy Remedy Using Egg And Caster Oil For Thicker And Longer Eyelashes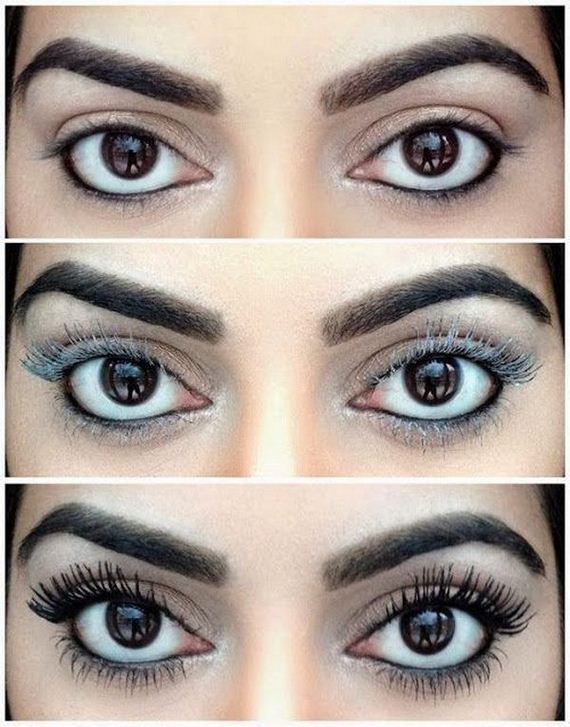 How to Grow Longer Lashes Naturally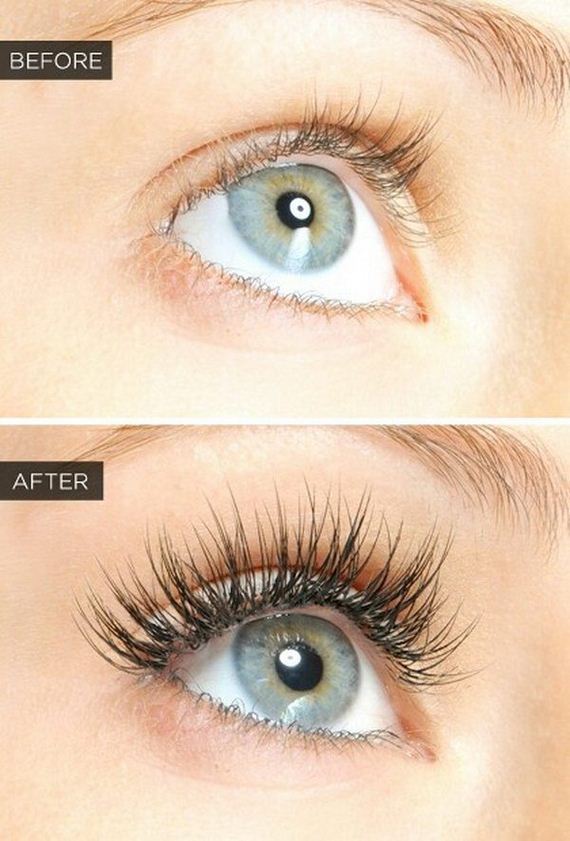 Recipe for longer lashes: Use aloe vera gel, Vitamin E and olive oil to make your eye lash grow longer. notedlist.
Lash Curling Secret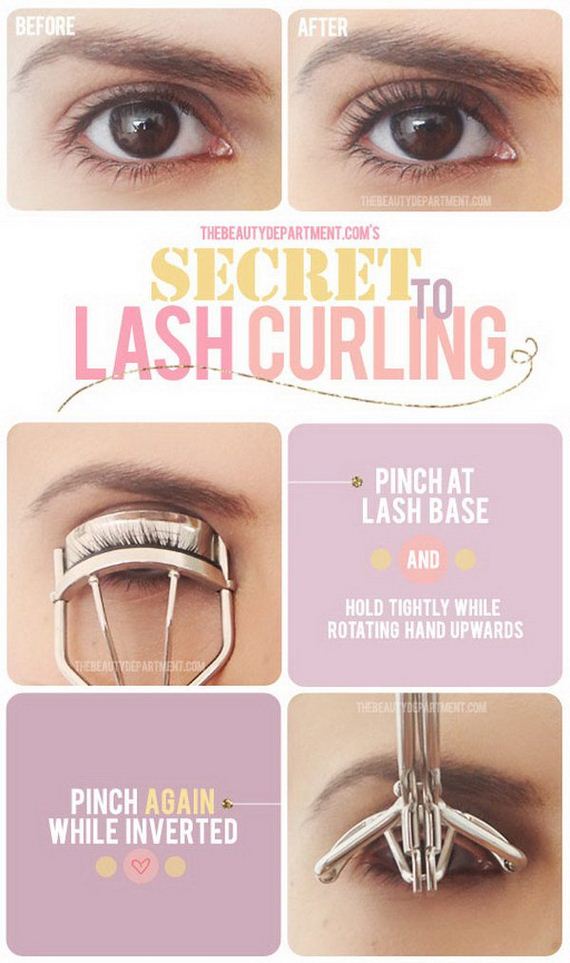 Makeup Hack for Doing False Eyelashes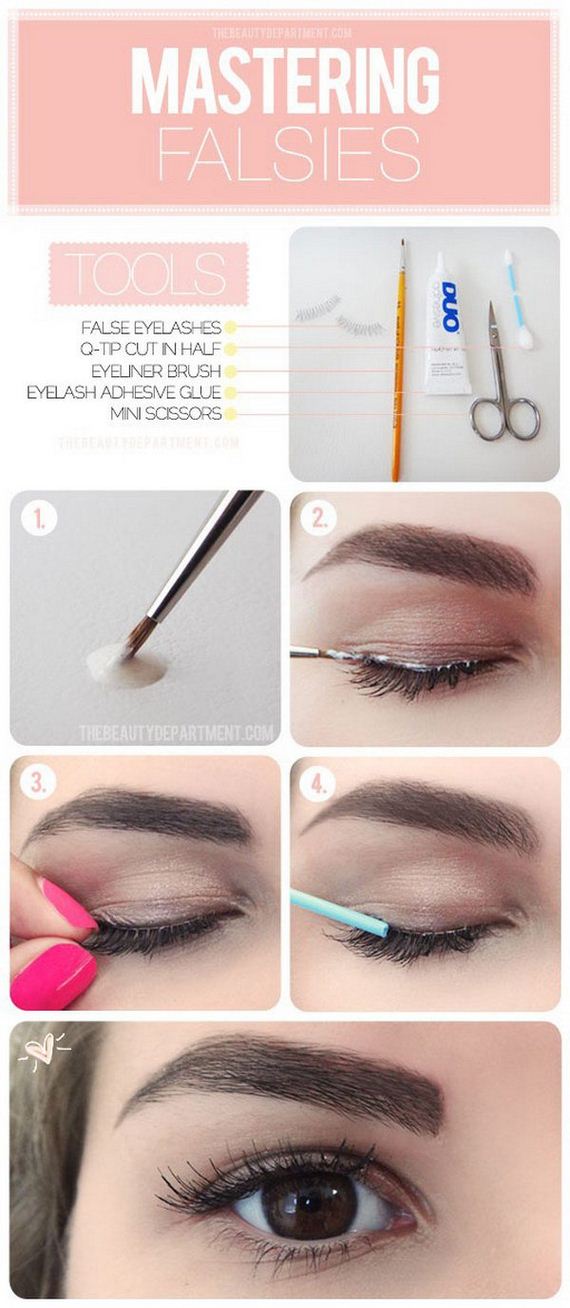 Add glue directly on the eyelid, instead of the falsies. This way you have more control on the glue and the position on the lashes. gurl.
How to Get Thicker Lashes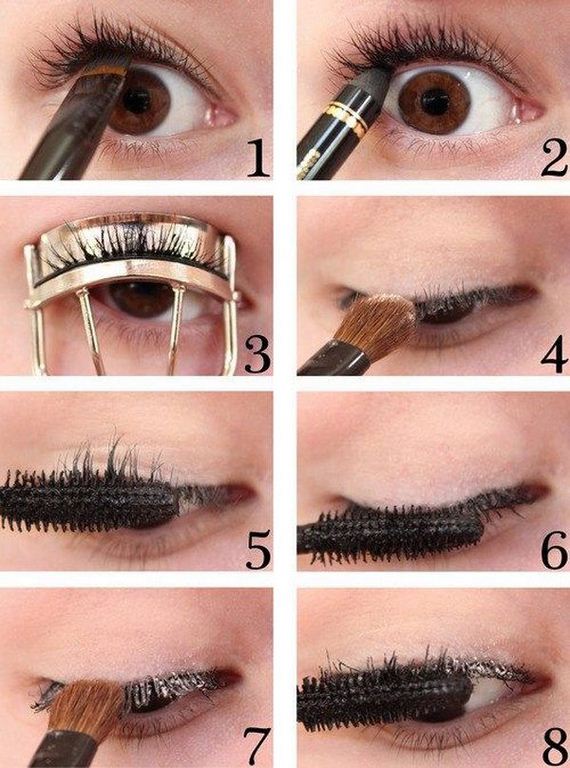 Eyeliner Pen as a Stamp Instead of the Winged Eyeliner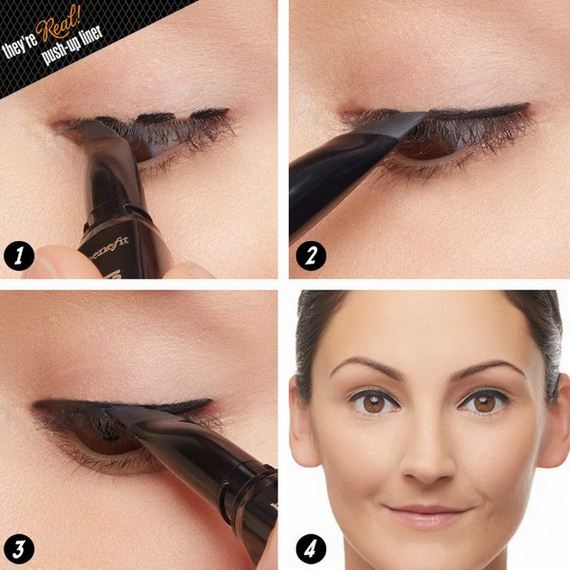 Instead of drawing on winged eyeliner, use your eyeliner pen as a stamp. theglossy.
Eyeliner Hack: Tightlining Technique Tutorial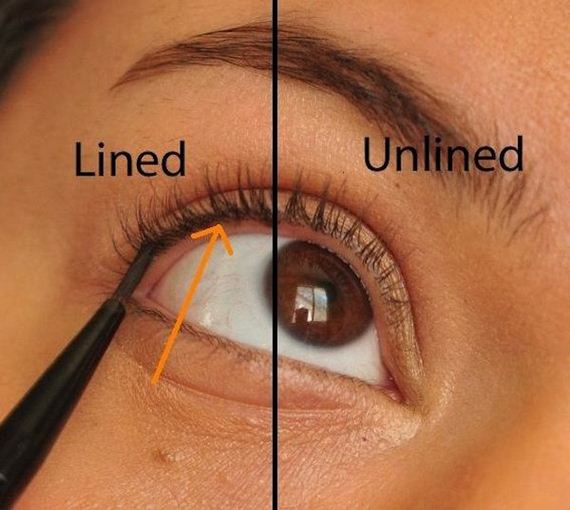 Tightlining is good for those who don't want to look too "done." Take a small brush dipped in gel liner or a liquid eyeliner with a superfine tip and dot liner in between your lashes above your waterline for subtle definition. painted-ladies.
Eye Poppers! Using White & Black Liner To Make Your Eyes Pop

DIY Winged Eyeliner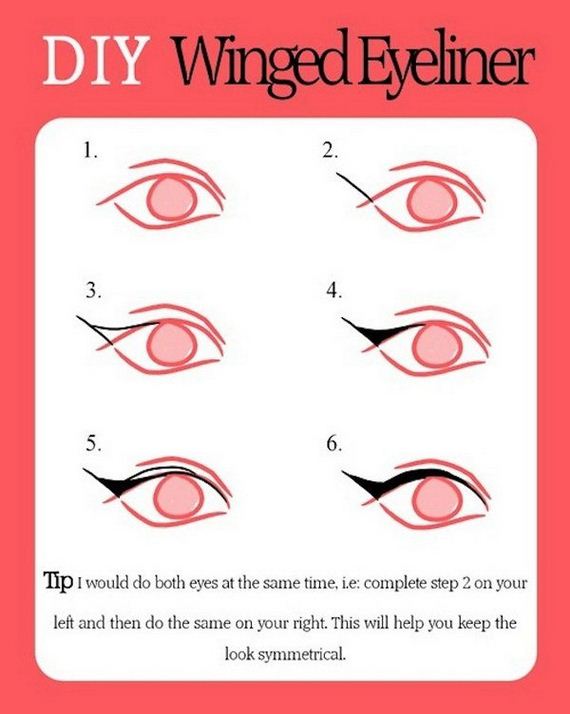 How to Make Your Inner Liner or Waterliner Last Longer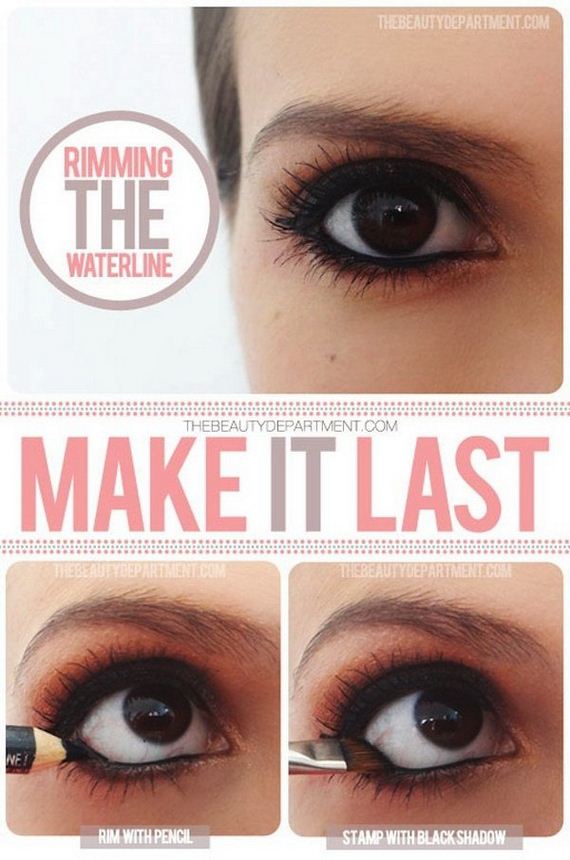 Lock in your pencil with shadow and you'll find your liner will last SO much longer. thebeautydepartment.
Create Winged Eyeliner with Tape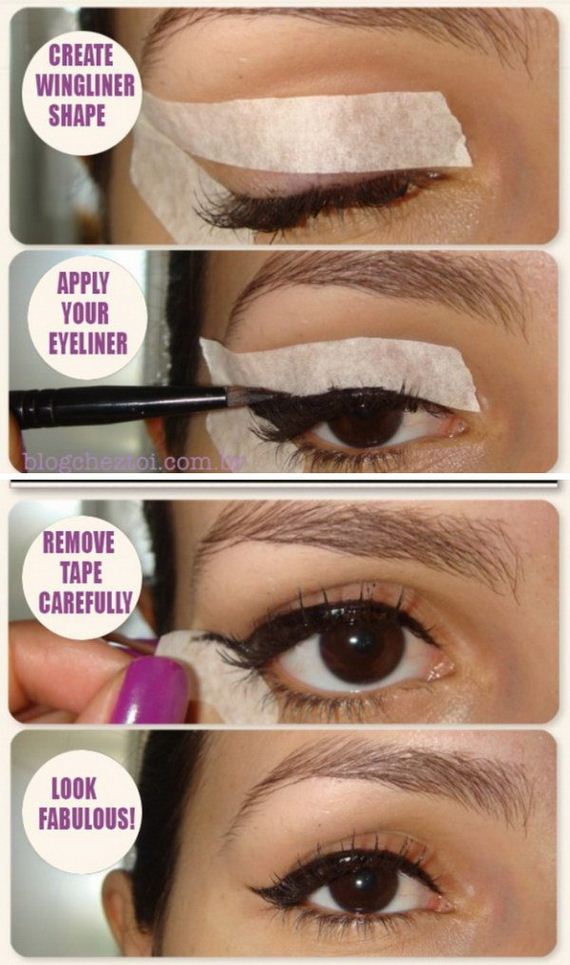 An easy and quick way to create that perfect winged eyeliner applying tape. likes.
How to Get Confetti Eyeliner

How to Line and Curl at the Same Time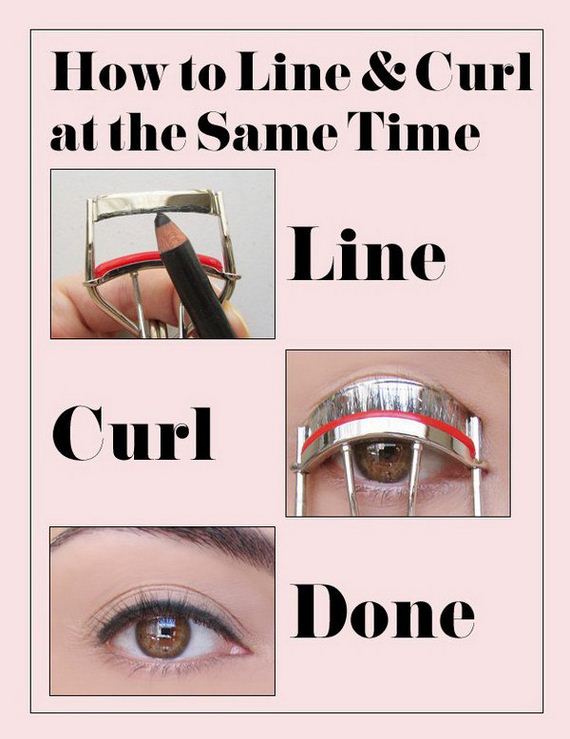 Use Eyeshadow and an Angled Brush for a Softer Look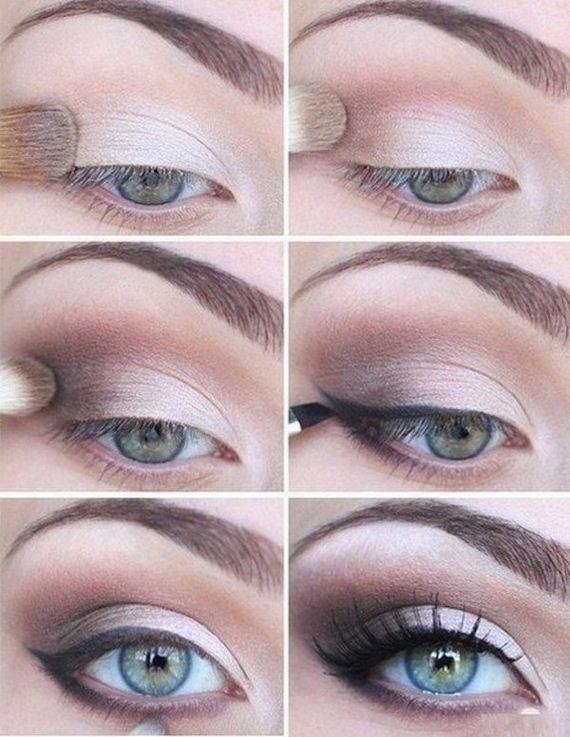 Use eyeshadow and an angled brush for a softer look. beautylish.
How to Intense Metallic Smokey Eye

DIY Rose Gold Shadow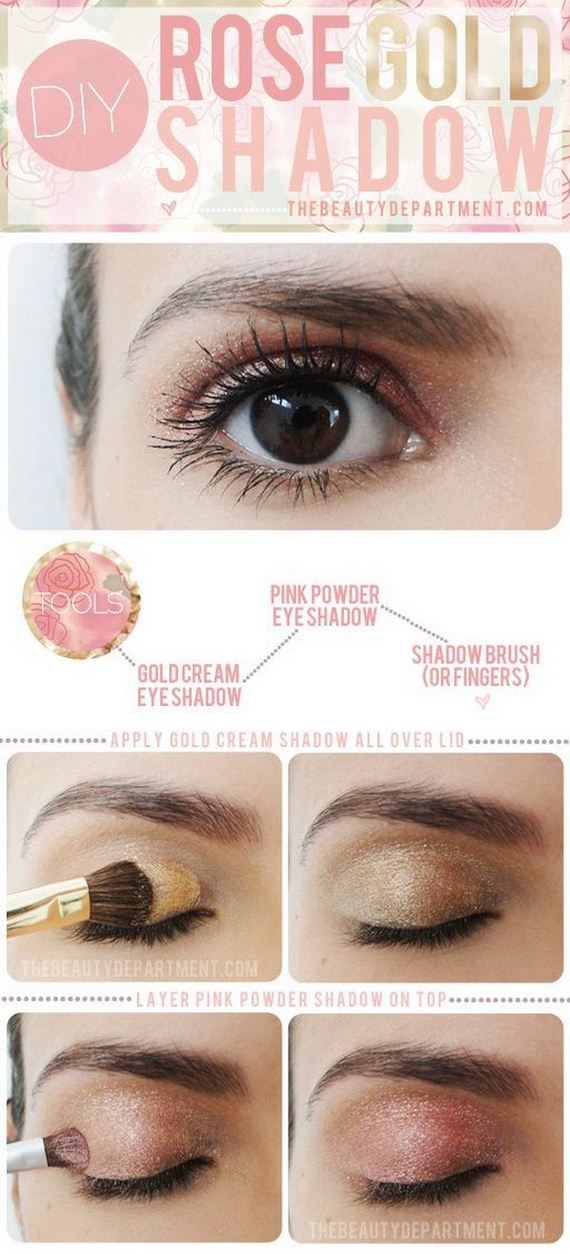 Perfect Eyebrows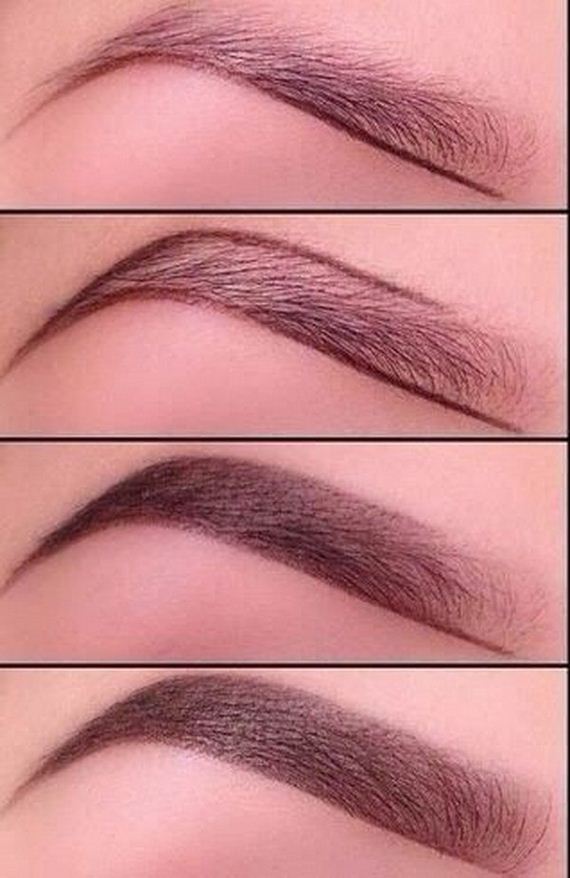 Tame Unruly Brows with Toothbrush
Put hairspray on an unused toothbrush and use the bristles to comb your eyebrows.birchbox.
Get the Perfect Eyebrow Arch with a Spoon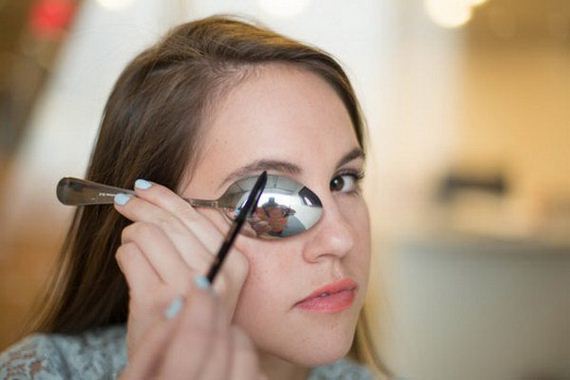 How to Get the Best Brows for Your Face
Some solid guidelines to find the best eyebrow shape for your face. birchbox.
Homemade Eyebrow Gel

Get crisp and clean eyebrows using homemade eyebrow gel. This DIY version is a natural alternative to the drugstore gels made with chemicals. This recipe uses natural ingredients that you can easily find to keep those stray hairs in control. ehow.
How to Apply Blush for Your Face Type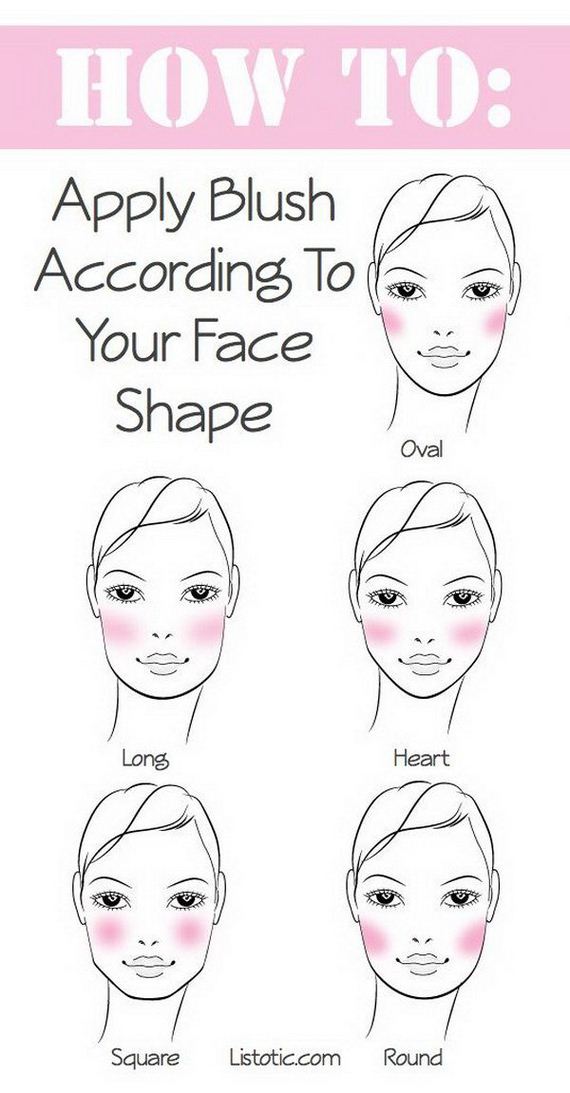 How to Create Downward Strokes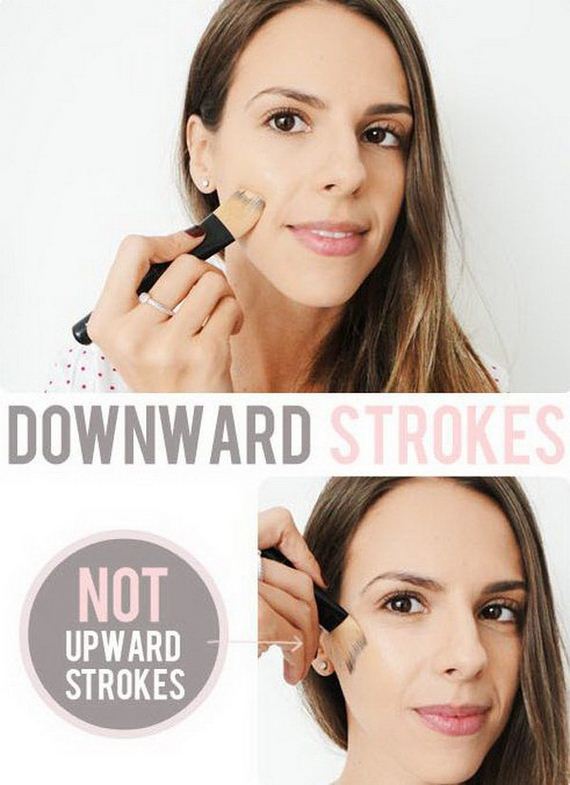 Acne Scars Cover Up

Spot Concealing Hack

Instead of using that bulky tube of concealer to cover your blemishes, rub a bit of it on an eyeliner brush (or any slender brush) for more precise control. Don't forget to blend the edges with your finger! thebeautydepartment.
How to Find Your Perfect Foundation Color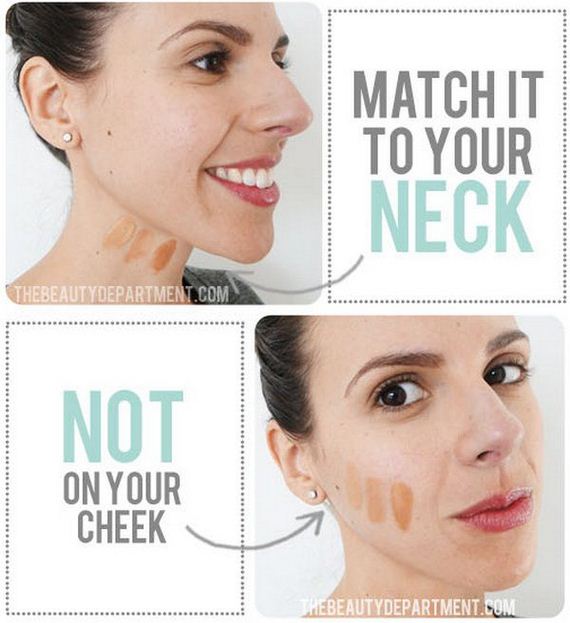 When looking for the right foundation color, test the foundation on your neck instead of on the back of your hand. thebeautydepartment.
The Most Flattering Way to Apply Concealer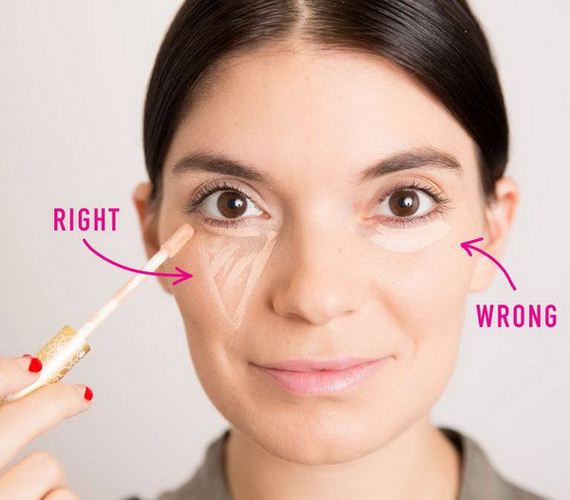 The most flattering way to apply concealer is to draw a triangle with the base under your eye and the point toward your cheek. cosmopolitan.
DIY Tinted Moisturizer
How to Find the Right Blush for Your Skin Tone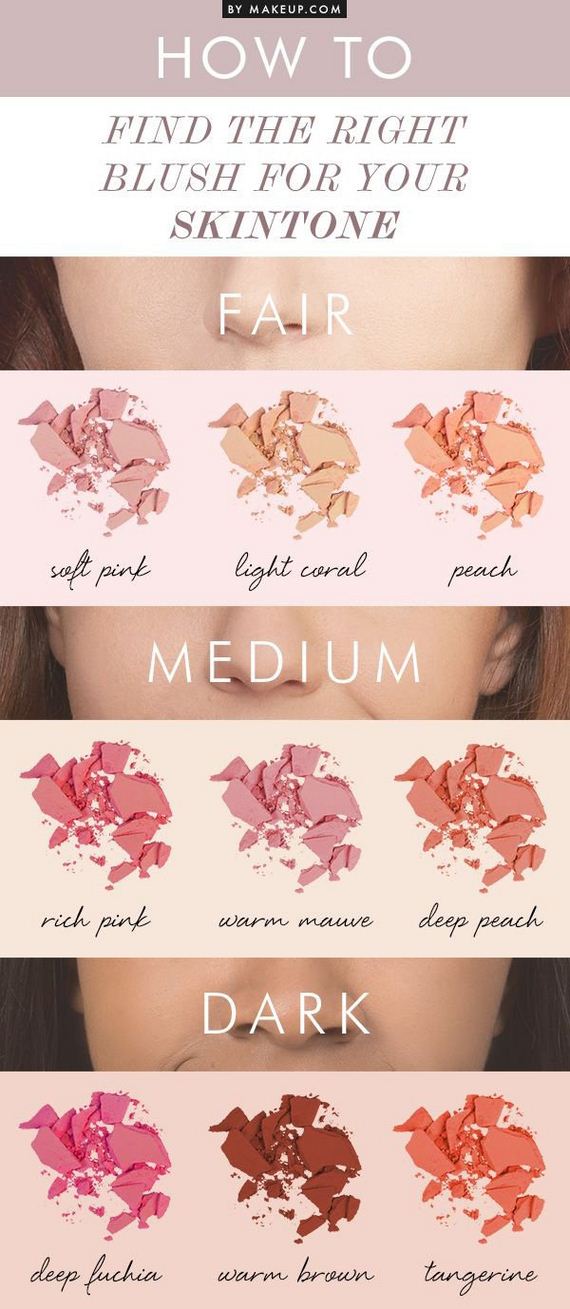 Cover Dark Circles With Red Lipstick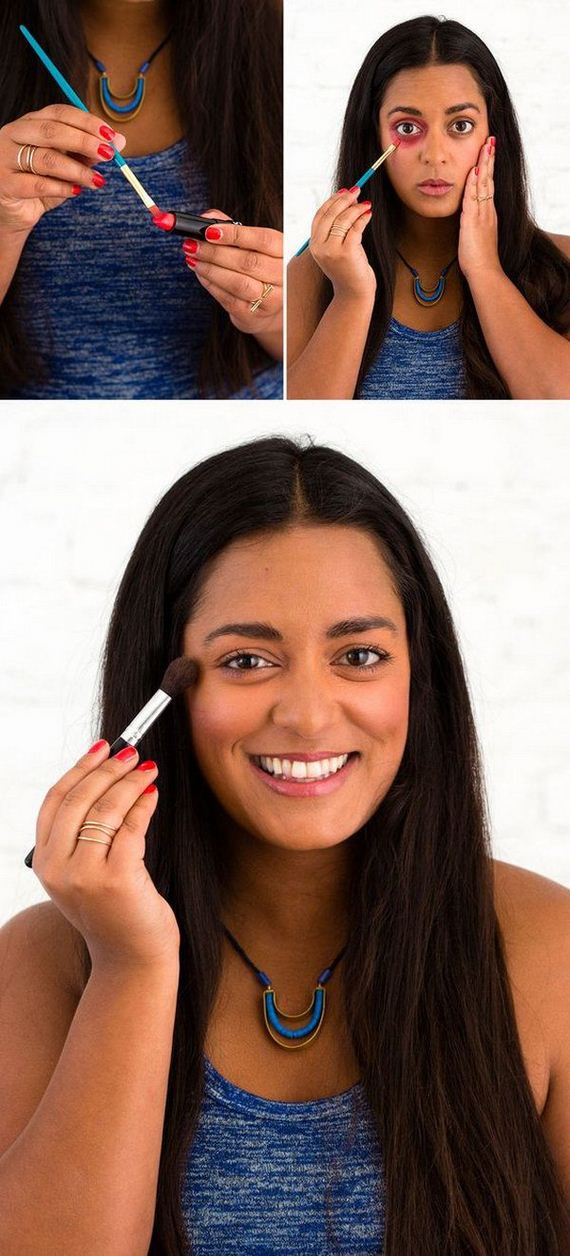 brit.
---
---