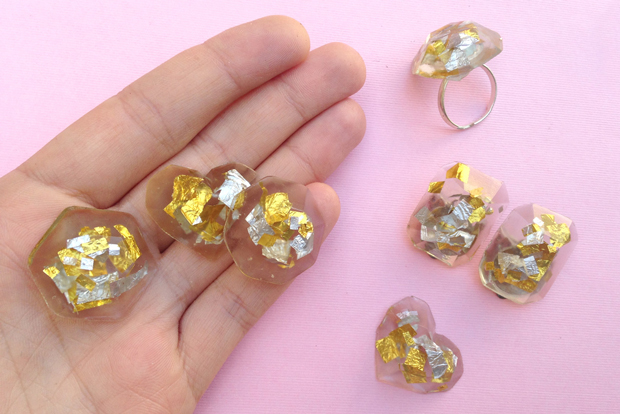 Amazing Resin Jewelry DIYs
Amazing Resin Jewelry DIYs
---
Are you interested in making your own jewelry? Whether you want to add to your collection or find a creative outlet for the weekend, we've compiled a great list of 15 resin jewelry DIYs to try your hand at! Take a peek at these projects and let us know how they turn out.
1. With Sprinkles

Toni Ellison starts us off with one of the most fun projects on the list. Turn your sprinkles into jewelry with this super simple tutorial. Pendants or earrings, this DIY is the one to take on if you're looking for a handmade gift idea or something to celebrate with.
2. Glitter Pendants
Cut Out & Keep will show you how to make all kinds of glitter resin pendants. Whether it's for your own collection or a special DIY gift, these will fit inside a jewelry collection quite nicely. You can even make some fun rings for the little ones to play dress up with.
3. Nail Polish Charms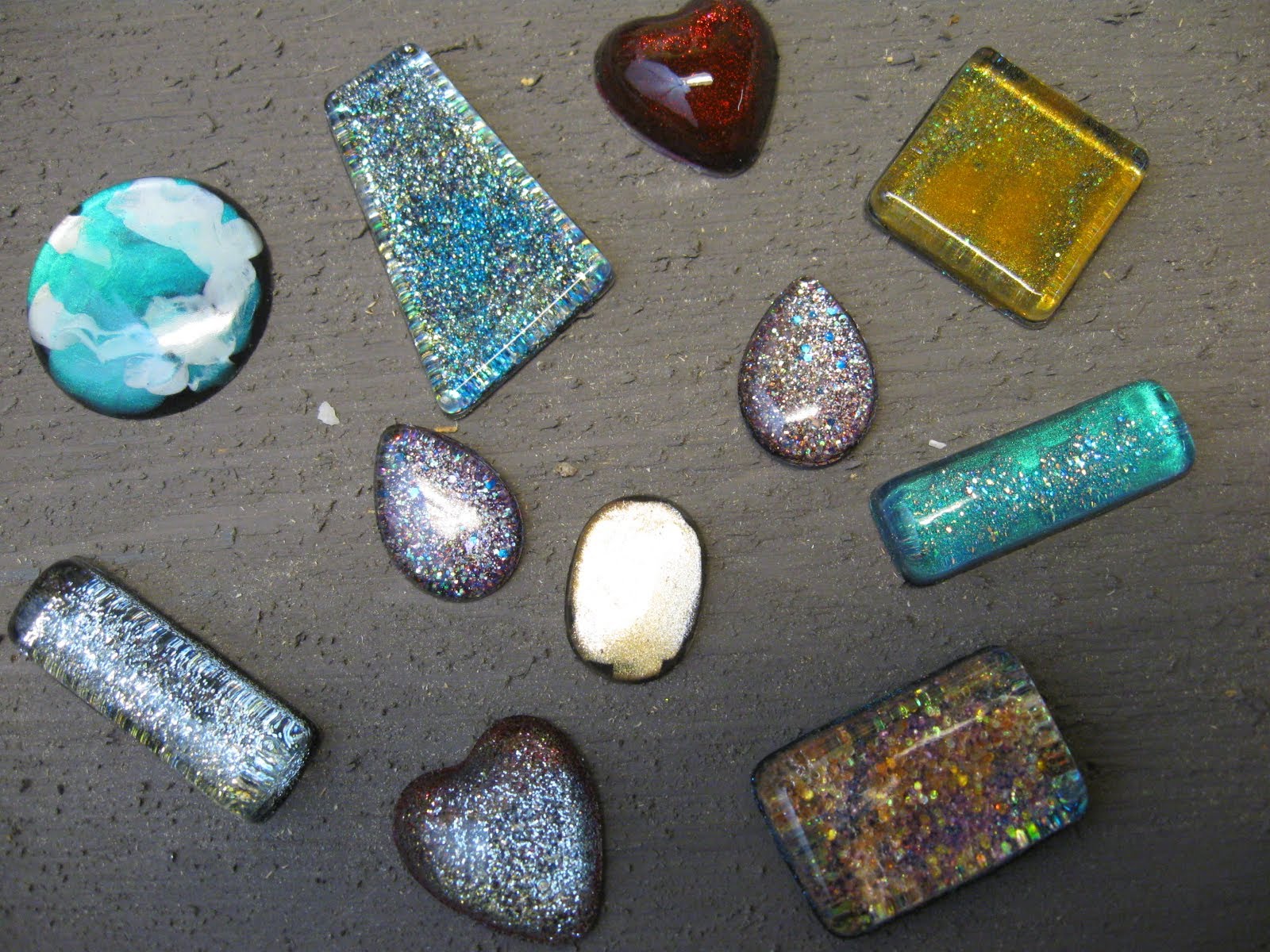 Learn how to add some nail polish to your resin jewelry too. All you have to do is jump on over to YouTube and check out the tutorial. With a bit of glitter and a splash of color, you can make up some pendants for your charm bracelets, necklaces or even your rings.
4. Glowing Wood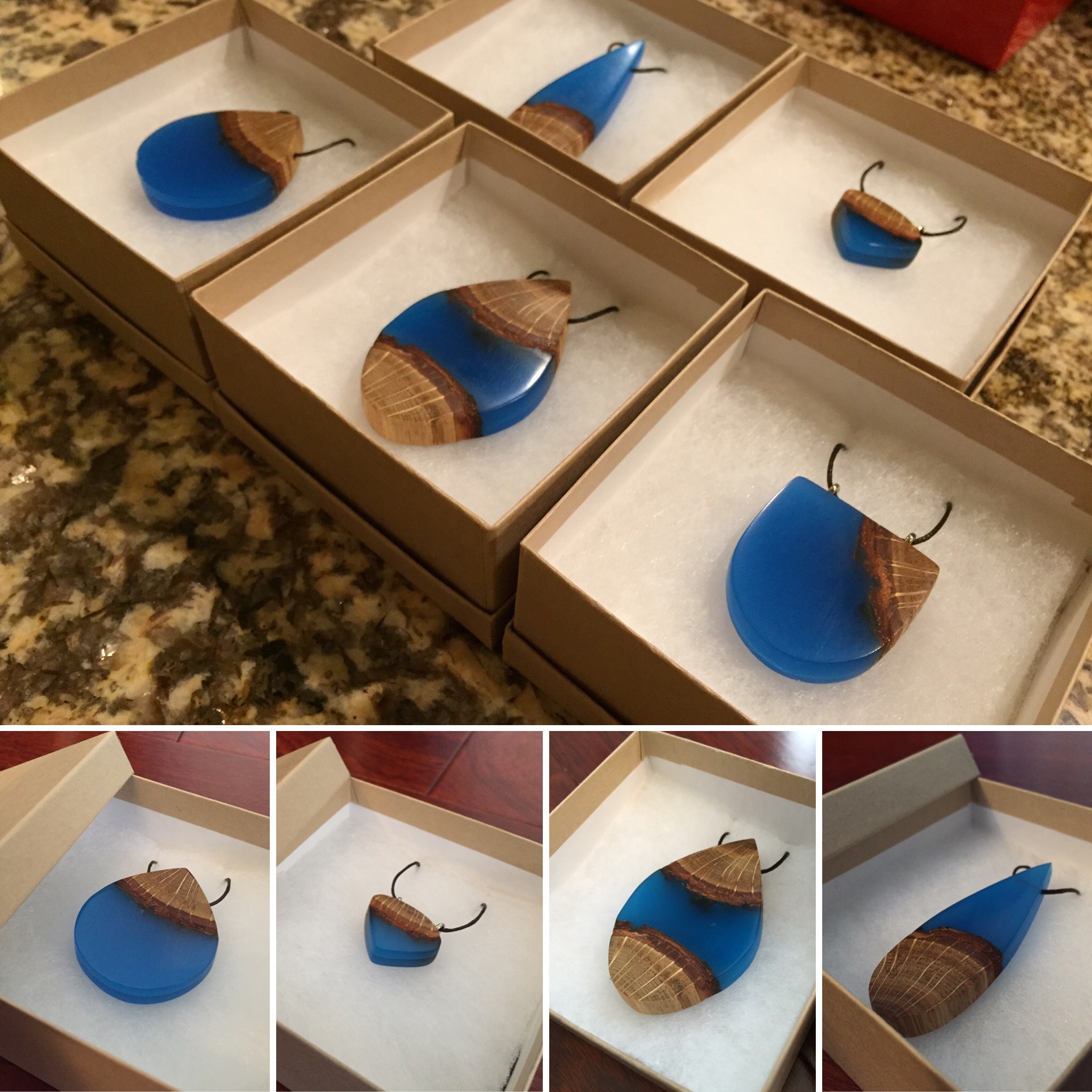 There's even some tutorials out there where you can learn how to add some wood to your resin jewelry design. They look especially beautiful when made into pendants for your necklaces. Just hop on over and take a peek at the steps to see if you think you want to dive on in.  (via)
5. Some Epoxy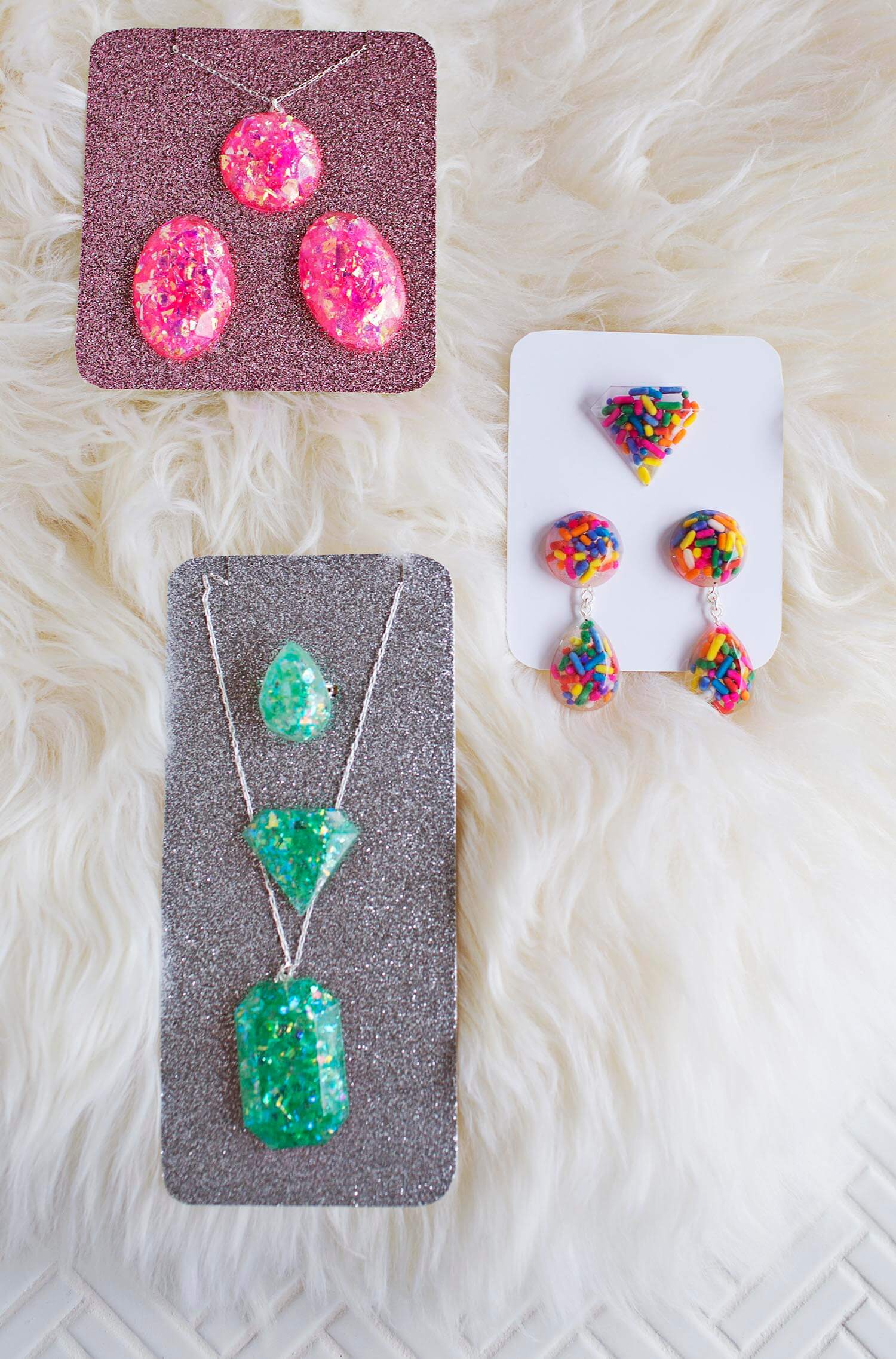 Goodness, there are so many stunning resign designs over at A Beautiful Mess right now. Follow along and try to recreate any or all of the fun pieces they've already made. Thankfully, they do it in a way that anyone can easily try it out!
6. Summer Starfish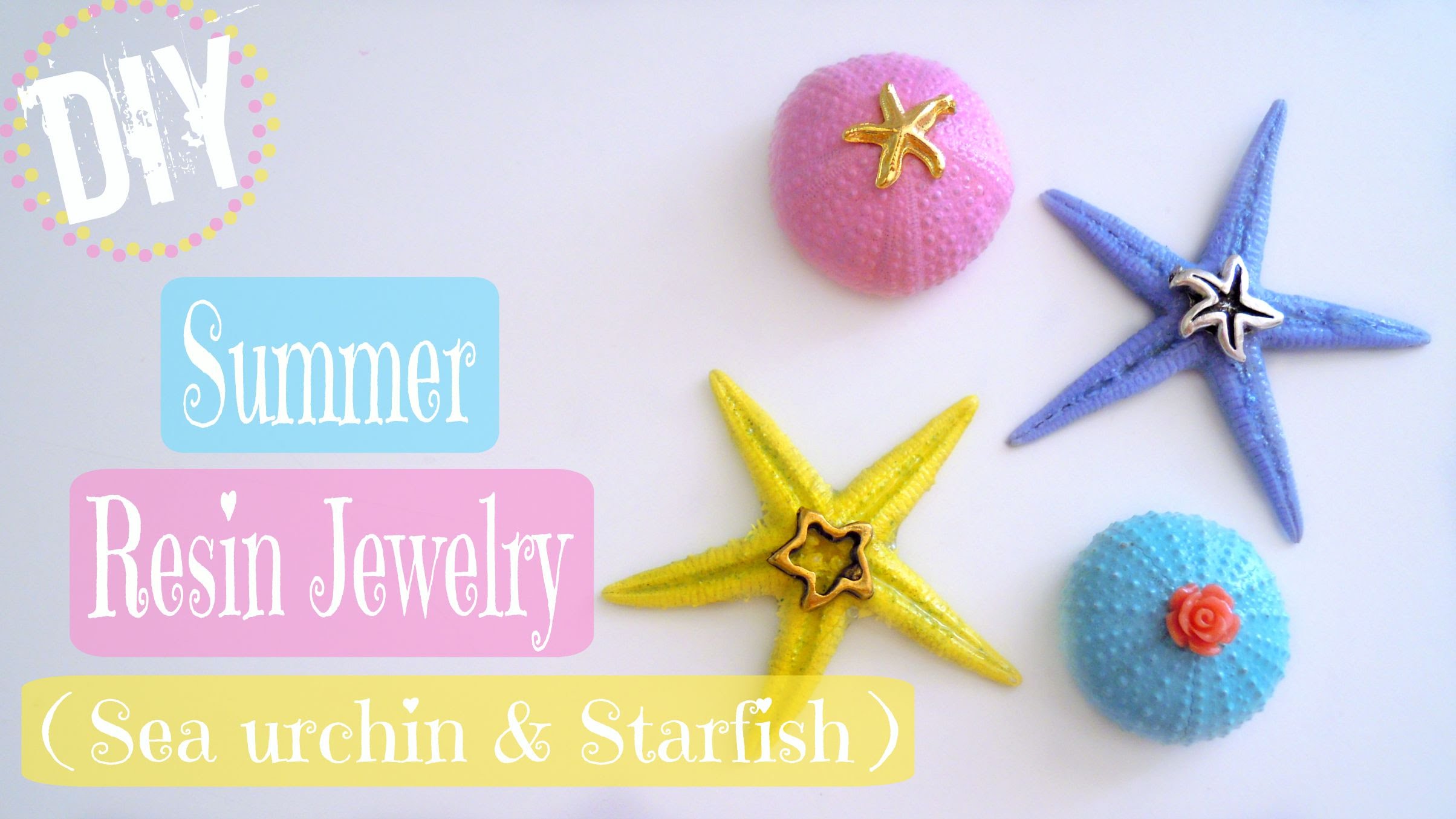 Here's another YouTube video that will walk you through all of the right steps when it comes to resin jewelry making. But this time, it includes the use of some of our summertime favorites. Create some jewelry that has some beachy vibes by adding some sea urchins and starfish into the mix.
7. Dried Flowers
Toni Ellison made some resin jewelry used real dried flowers as well. Just think of how beautiful these pieces would look turned into a set of earrings for your mom or sister. Hop on over now and take a peek at the tutorial.
8. Family Photos
We just found the best Mother's Day gift around, if you want to take the handmade path. Learn how to turn your favorite family photos into resin charms! Just follow along with this YouTube video to learn how.
9. Beetle Bugs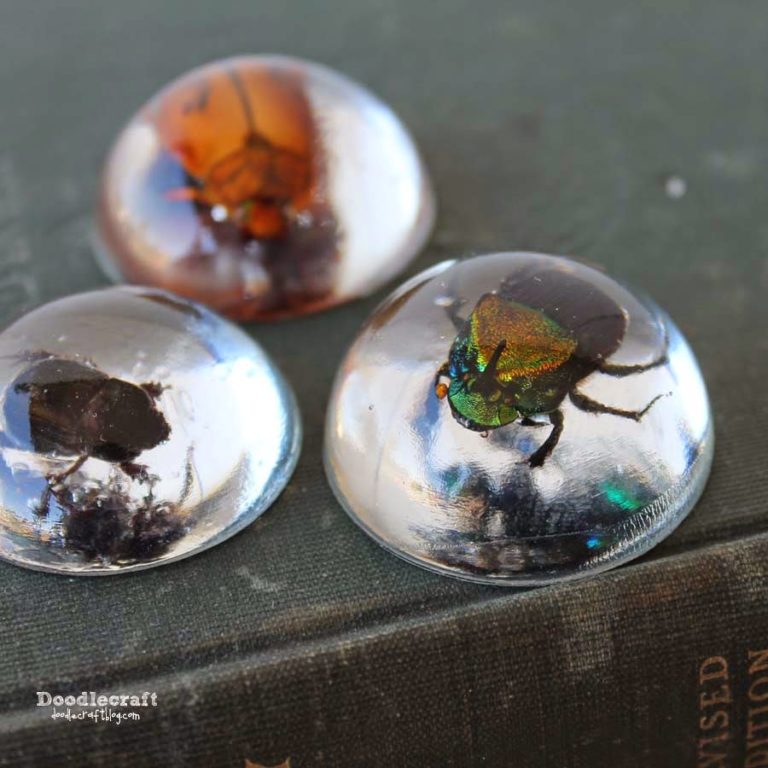 Doodlcecraft turned bugs into something a bit prettier. Whether it's a paper weight or used as a funky pendant for your best friend's new necklace, this is a unique way to take on the jewelry-making world. If you're looking for something outside-the-box, we urge you to take a peek here.
10. Festive Confetti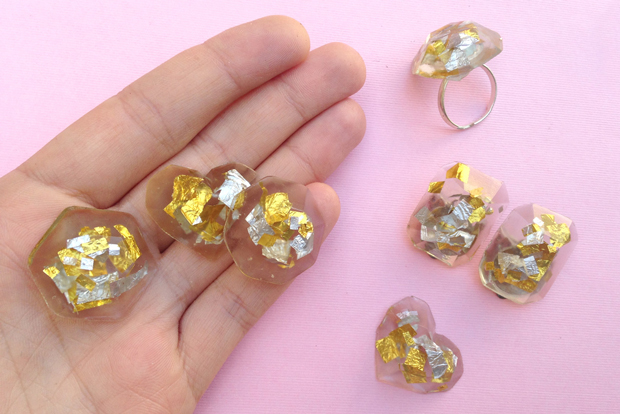 A bit of confetti could be the right kind of inspiration you need to create a set of resin earrings or a new ring. Gather the directions over at frankie and see if you're skills fit the bill for the project. We love how celebratory the finished products are, don't you?
11. Fruit-Filled
You could even be inspired by some of your favorite slices of fruit! And if you're confused by that statement, all you have to do is take a peek at this kiwi pendant from That Girl Who Never Talks. Take the leap and take a peek at the tutorial now!
12. Gem Stones
Turn some resin and a bit of confetti into handmade gem stones that you can use for all kinds of jewelry projects. Hello, Whimsy has all the details behind these clever and charming designs. Just imagine all of the possibilities behind the charms, you could even make a snazzy new bracelet made from them.
13. Cat Eyes
Of course, a cat eye could catch your eye too. Whether it's Halloween time or you just like to add a bit of mystery to your collection, these pieces will definitely do the trick. Check out Little Windows for all of the details behind the design.
14. Book Bits
Skinner Studio took pieces of a favorite book and turned them into jewelry. Whether it's a dictionary or a piece from your favorite novel, be inspired by everyday bits of your life. Again, you can make necklace pendants, rings or even a set of earrings that coincide.
15. Diamond Glitter

And finally, Toni Ellison leaves us off with glitter resin pieces that are everything good about making your own jewelry. They're versatile, they're functional and they're full of festivity! The kids will love them, you'll love them and they make great gift ideas too!
---
---