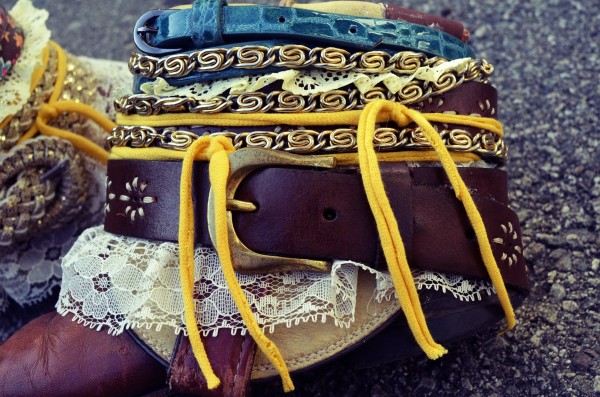 Awesome Things Made From Common Thrift Store Finds
Awesome Things Made From Common Thrift Store Finds
---
We love to decorate! It's some of our favorite DIY projects, in fact.
However, decorating and doing crafts is quickly becoming expensive. Don't find yourself heading into the hole because you just love crafting!
We have created a list of amazing and crafty projects for you to do without breaking the bank. Each project can be done with simple items you find at your local thrift store!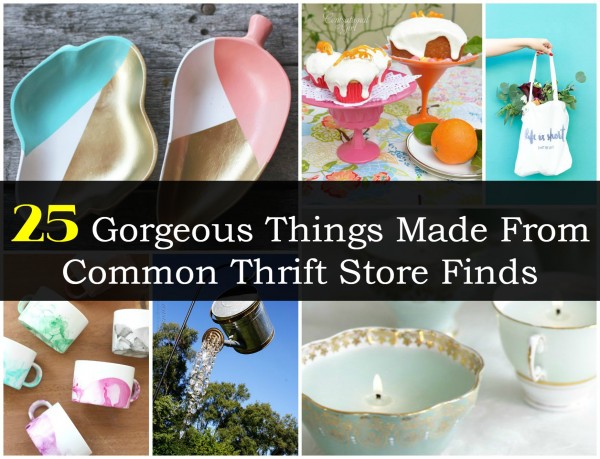 From Thrifty To Chic – Got an old pair of heels, or a cute style of heels that has a hideous pattern? Spice them up with some glitter for a stunning creation that looks brand new!
Tea Cup Candles – These are the cutest DIY projects ever! These cute tea cup candles look stunning, and are very practical as well.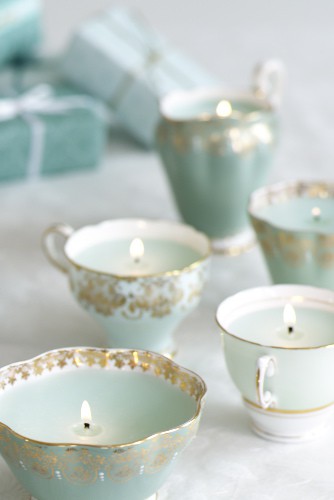 Laced Wine Glasses – Sometimes wine glasses just aren't classy enough. Add a sheer black lace for that fierce new look.
Bead-Dazzle Sun-Catcher – You'll be amazed what you can make with just colorful beads! Pop them in the oven for a stunning sun catcher.
Thrift Store Cake Tiers – Cake theirs are the greatest way to show off your cute creations. No need to spend a ton of money on them, make your own!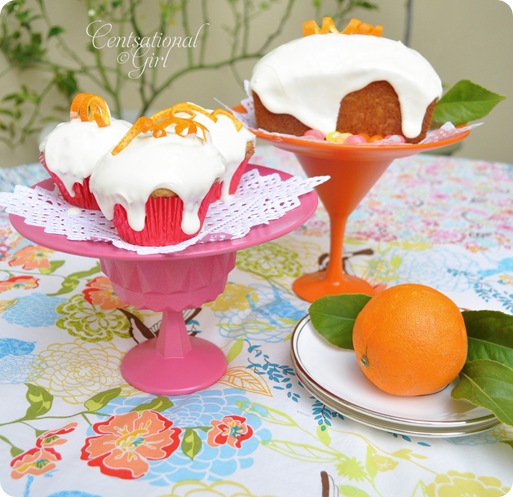 Altered Books – Find some old, unreadable, books, and get to work! These amazing decorations look very classic and stylish in any room of the house.
Fixing Up With Silver Spray Paint – It's amazing what can look expensive with a bit of metallic silver spray paint. Turn a plastic horse head into a masterpiece.
Marbled Mugs – If you're looking for dishes at a thrift store, be prepared to find a lot of plain items. Spice them up with this quick and easy marbled mug look!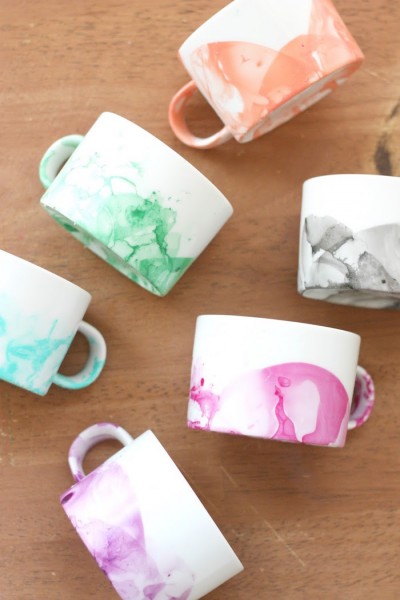 Winter Luminaries – Just when you thought you couldn't love mason jars more– they did this. Use some epsom salt to make wintery candle holders for this Christmas!
Chipped China Rings – Broken china? No problem! Turn that expensive pattern into an expensive ring instead.
Jewelry Storage – It's pretty amazing what a transformation wooden bowls can make. From dingy and ugly to chic and gorgeous in seconds!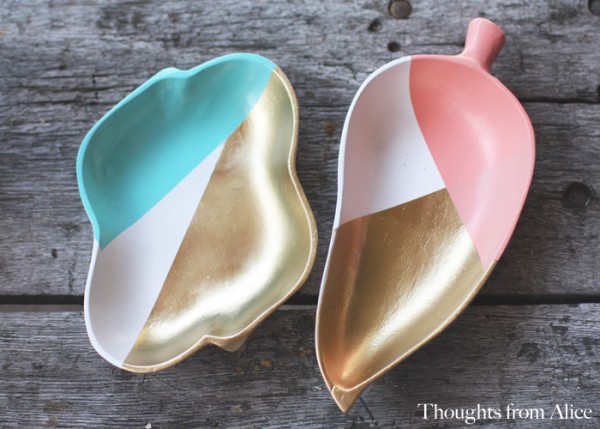 Cork Board Wall Art – We, personally, would use these for cute coasters! But you can also hang this quick project on the wall!
Beginner Garden – Not ready to take to the great outdoors for your garden? No problem! Use these cute thrifty cups instead!
DIY Old Tote Transformation – Plain white totes are handy, but they're not very attractive. Add some 'umph!' to your totes!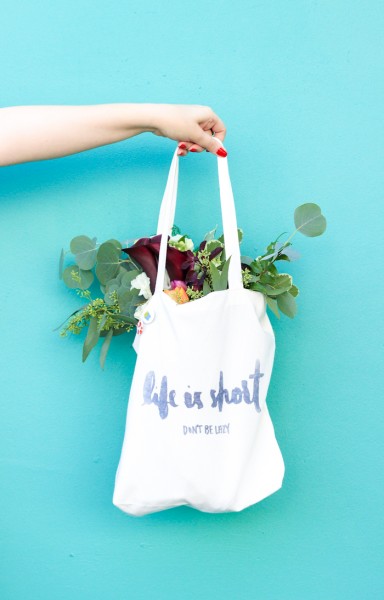 Easy Dream Catcher – Who said doilies were useless?! They make simply adorable and quick dream catchers!
Ombre Vases – Stop! Don't throw away that frappuccino bottle quite yet! it's going to make a gorgeous vase.
Belted Boots – Spice up your old boots with– that's right!– belts! Pick your favorite colors and patterns for the ultimate look.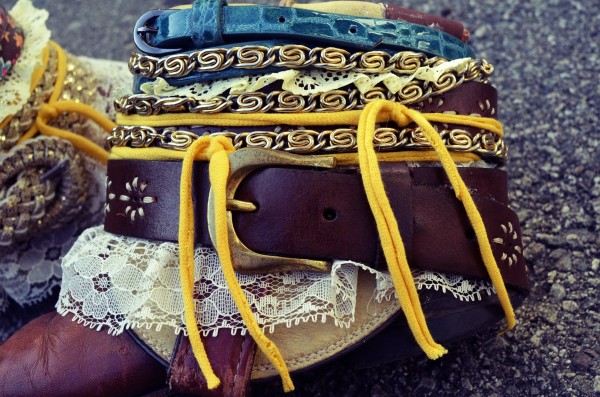 Thrifty Birdbath – What can you do with a candlestick and a pot lid? Make the greatest birdbath on the street!
Not Your Grandma's Kitty – Say goodbye to that bad paint job on the ceramic cat. Paint it white for a stylish and modern look, or black for a halloween addition
Pebble Door Mat – Kick off the dirt and water from shoes before they come inside! While most mats are gross and dirty, this one will continue to shine, and rinse off in the rain!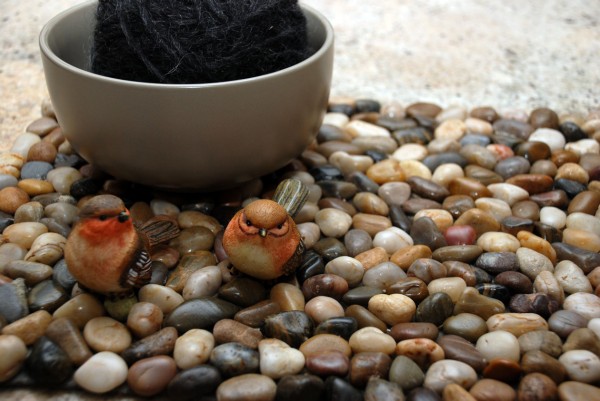 What's For Dinner? – Use an old tray as a cute menu chalkboard. It can be set just about anywhere.
Upcycled Pillows – Got some old silk scarves? Or are they on sale? Turn them into cute pillows!
Raining Crystals – This garden decoration is amazing! It catches the sun and looks absolutely stunning!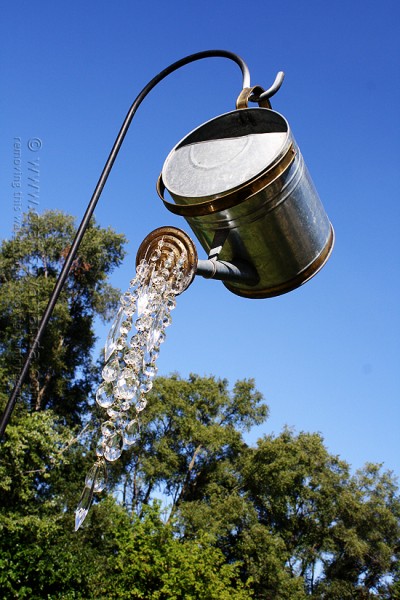 Mail Organizer – You can fix a lot with a little paint! Turn that trash into treasure.
Dresser Makeover – Get rid of that old beaten wooden look, and give your dresser a makeover. It's about time for some color!
---
---