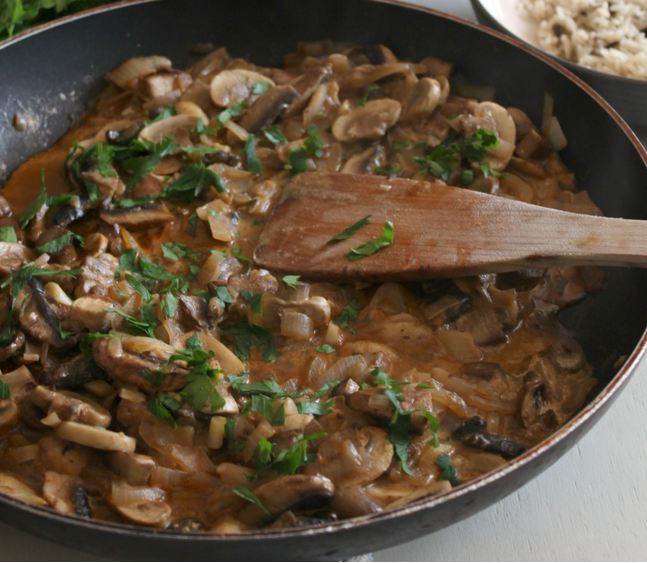 Amazing Vegetarian Recipes
Amazing Vegetarian Recipes
---
This collection offers a whole range of exciting, meat-free dishes that are truly delicious! Whether you're a keen vegetarian or you just need a tasty veggie recipe for a guest then look no further because this list has got it all…why not make one each week and cook your way through the list!
To view all 35 recipes, click on the links below…
Breakfasts
Homemade Coconut Granola – This tasty granola is a healthy and tasty way to kick start your morning. The recipe is quick to make too, why not whip up a big batch that will last you the rest of the week?
Goats Cheese & Tomato Frittata – Breakfast, brunch, lunch…this will go down a treat at any time of the day!
Vegetarian Breakfast Sausage – Unlike other meatless sausages which can be soft and flavorless, these ones have a dense texture with more bite! Even the die-hard carnivores out there will find this recipe tasty!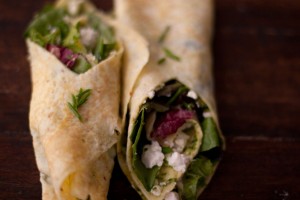 Skinny Omelette Recipe – This is an omelette with a twist as the eggs have been cooked extra thin, almost like a crepe. Any extra ingredients you then want to add can be rolled up inside rather than incorporated into the mixture! Different but delicious!
Breakfast Egg Cups – Made in muffin-tins these yummy breakfast cups are quick and easy to make, just throw all the ingredients in and be amazed by the results.
Pesto, Mozarella & Egg Breakfast Sandwich – Ready in just five minutes, this breakfast sandwich is quick and tasty.
Appetizers
Curried Pumpkin Soup – Pumpkin puree and vegetable stock form the base of this creamy soup flavored with curry.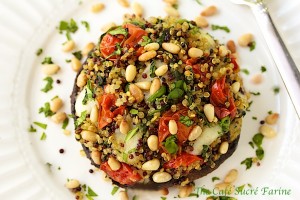 Quinoa & Spinach Stuffed Portabello Mushrooms – Packed full of super-foods this hearty recipe is not only good for you, but it's delicious as well! Fresh ingredients all stuffed into a portabello mushroom…it's a vegetarians dream!
Pumpkin Bruschetta – These are the perfect bite-sized appetizers that can be made in a matter of moments so, whether you've got a party planned or you have unexpected guests turn up at the last minute, these will do the trick.
Asparagus Gruyere Tart – Fresh and light, this tart will tingle your taste-buds before the main meal.
Warm Beet Salad – Simple yet elegant, this salad will look impressive but won't require hardly any effort!
Corn Fritters – Packed full of sweet corn kernels, hot peppers and fragrant cilantro these crispy, golden cakes are irresistible.The batter can be made ahead of time and stored in the fridge, then at dinner time all you've got to do is pop them in a pan…easy!
Main Meals
15 Minute Mushroom Stroganoff – This yummy dish can be chopped, prepped, cooked and ready to eat in just fifteen minutes! It would be crazy not to give it a go!
Black Bean Lasagna – This is a delicious vegetarian lasagna which uses corn tortillas instead of lasagna noodles, layered with tomatoes, black beans, onions and cheese!
Eggplant Parmesan – This simple recipe will make you look like a pro in the kitchen… careful though, it tastes so good that you'll always have to do the cooking after this!
Spinach & Ricotta Stuffed Shells – Do not let the delicious looking appearance fool you, this is a simple dish which is easy to make and will impress everyone around the table.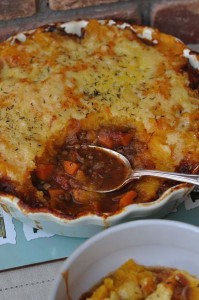 Vegetarian Shepherd's Pie – What could be more comforting than a big plate full of shepherd's pie?
Spinach & Portabello Roll-Ups – These spinach and mushroom roll ups are delicious on their own, but there's one thing we haven't mentioned yet…this recipe also provides instructions for a creamy cauliflower cheese sauce which is the perfect topping and the star of the dish!
Mushroom & Brie Sausages – Even the non-vegetarians out there would choose these sausages over regular ones…they're that good!
Vegetarian Chili – This wholesome and hearty chili will warm both the body and the soul! The kick of spice makes this a delicious meal that the whole family will enjoy, or for the more sensitive palates out there, you can dial down the amount of chili powder and still have a tasty meal.
Greek Quinoa Wraps With Tzatziki – This is a great healthy option for lunch or dinner. Combined with a cool and creamy yogurt sauce, crisp lettuce, and a whole wheat tortilla wrap, the quinoa takes on a whole new flavor.
Rustic Tomato & Zucchini Tart – This tart is packed with nutrient-rich tomatoes and fresh zucchini for a punch of flavor.
Side Dishes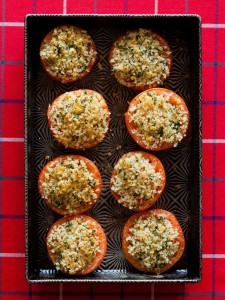 Herb & Panko Crusted Baked Tomatoes – Ripe tomatoes are baked with parmesan cheese, panko bread crumbs and fresh herbs.
Moroccan Chickpeas With Roasted Peppers – Add a Moroccan twist to your meal with this unique chickpea dish. Packed full of ginger, nutmeg, dried apricots and raisins, it's guaranteed to make your taste-buds sing!
Thai Style Green Beans – Flavorful and super healthy, this is a side dish that everyone will love!
Baked Sweet Potato Fries – Crispy, sweet and salty…there is nothing about these fries that isn't delicious! Sweet potatoes are packed full of vitamins and nutrients so they're a great ingredient to cook with, plus this recipe calls for baking rather than frying which is much healthier!
Roasted Vegetable Salsa – This salsa recipe is a real crowd pleaser, it's fresh, healthy, colorful…oh and it's yummy! You could keep it chunky or blend it until it's smooth, crank up the heat with extra chilies or keep it nice and mild, this condiment is yours to play around with!
Baked Avocado Fries – Crisp and crunchy on the outside with a soft, buttery avocado center…tasty doesn't even begin to describe these healthy fries!
Cheesy Avocado Pizza Bread – Vegan, vegetarian or meat eater, this recipe will see everyone coming back for seconds. A moist, soft, cheesy pizza bread that is the perfect choice for any gathering. And the best thing is, it can be made in just thirty minutes!
Snacks
Vegetarian Buffalo Chicken Dip – Tangy, creamy and cheesy this quick dip can be thrown together in a matter of moments.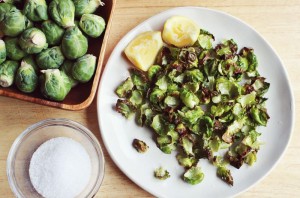 Brussels Sprout Chips – With a dash of olive oil and a sprinkling of sea salt, you can transform your average brussels sprouts into these delicious chips.
Mini Indian Samosas –  These bite-sized samosas are simply irresistible…crispy on the outside and filled with spicy potatoes and vegetables.
Fried Pickles – These crunchy and tangy fried pickles are great appetizers to serve at a party, or just to have as a snack…so get dipping!
Homemade Falafel – These Middle Eastern marvels are crisp, aromatic and tasty, you could serve them with couscous and hummus or stuff them into pita breads with salad.
Hot Artichoke Dip Recipe – A hot and hearty cream dip packed full of artichoke…sounds like something we're going to want to make!
---
---