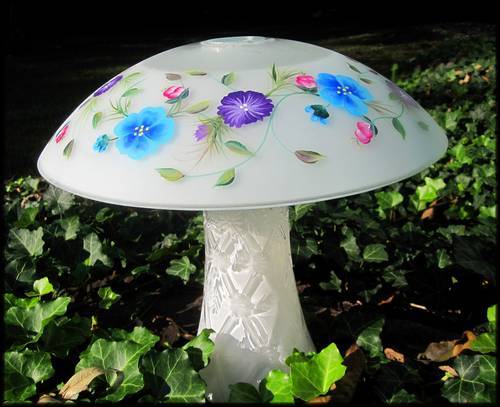 Amazing Ways To Brighten Up Your Life With Solar Lights
Amazing Ways To Brighten Up Your Life With Solar Lights
---
Fear not, we have lots of ways for you to use up all of those solar lights! Whether it's outside in your garden, or inside as a creative nightlight, you'll use them all up in no time.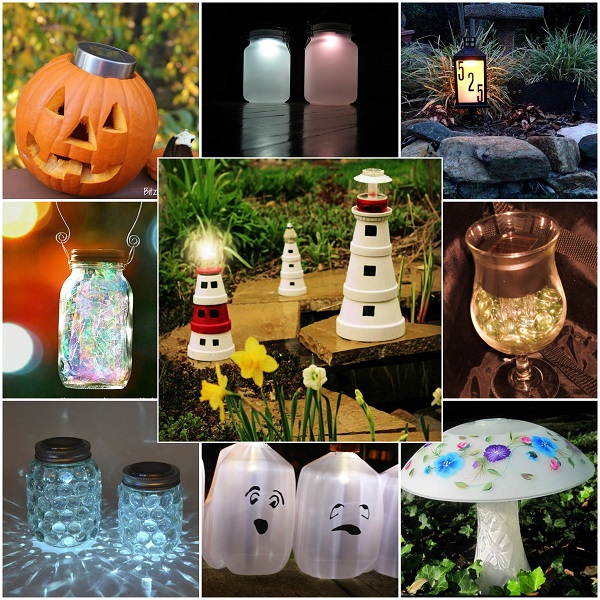 There are plenty of ways to use solar lights during the holidays as well! You can give away all those extra lights with cute ornaments and gifts for the holidays.
---
Solar Lights Jack O'Latern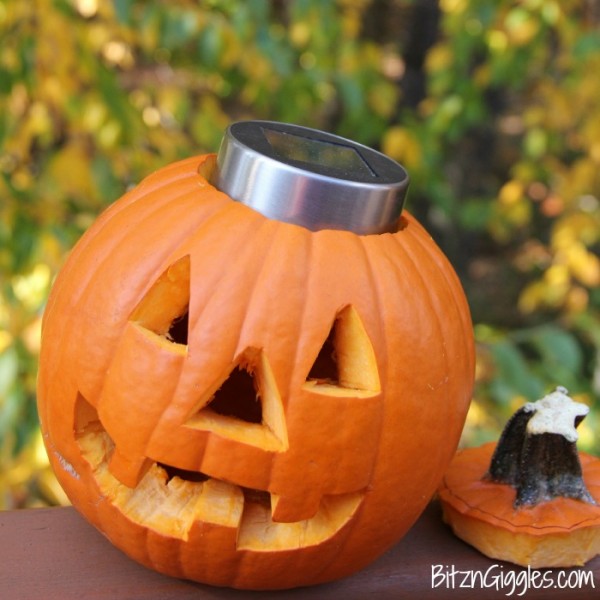 Keep the flames out of your next pumpkin project, and use solar lights instead! You never have to keep lighting the candles inside again!
---
Solar Lights Lamp Post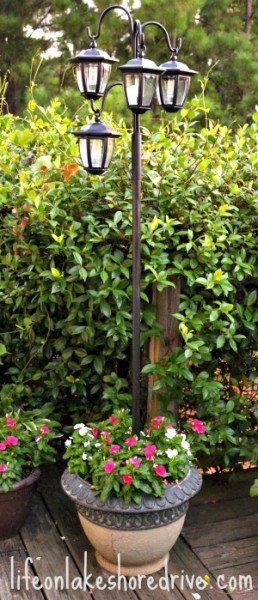 This simple DIY project looks absolutely darling! It's a very quick and easy project that will leave your walkway with a classic feel.
---
Sun Jar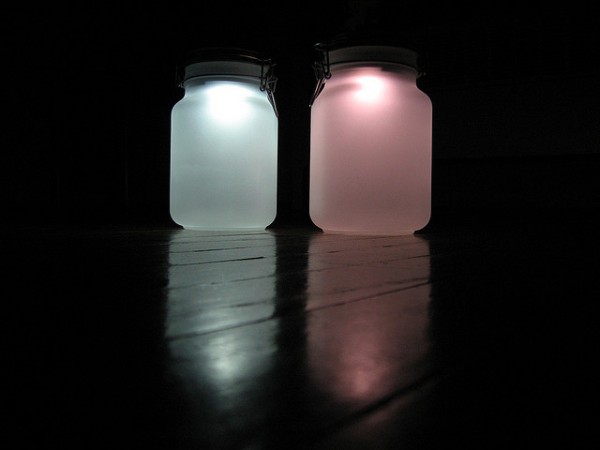 Capture the sun's radiant light during the day, and let it free at night! This great solar light project can be done in any color for a beautiful night lights around the house.
---
Solar Address Sign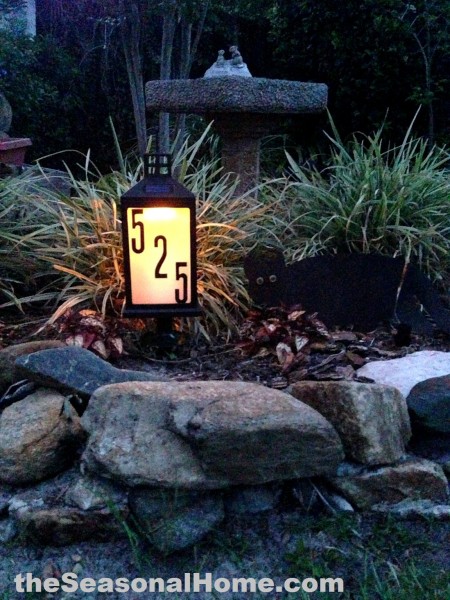 Having trouble seeing the address number during the evening? Struggle no more, with this handy solar light project!
---
Tree Branch Solar Light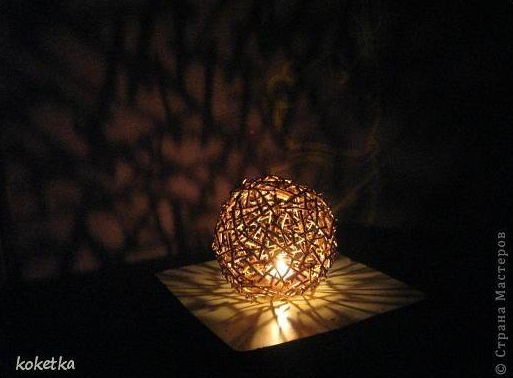 Check out this awesome DIY project! Made out of tree branches and a solar light for the ultimate garden bulb.
---
Garden Lighthouse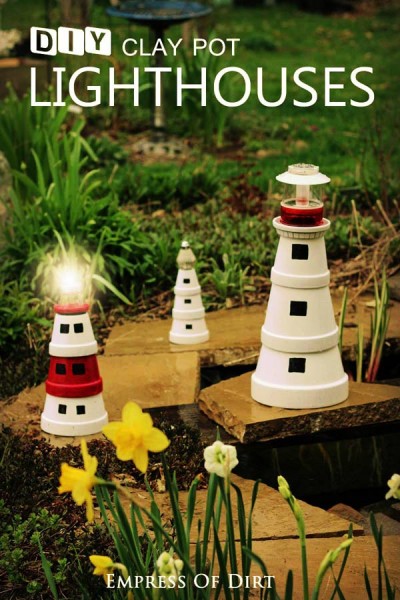 These are so adorable and really easy to make! Use a solar light for the spotlight at the top.
---
Miniature Worlds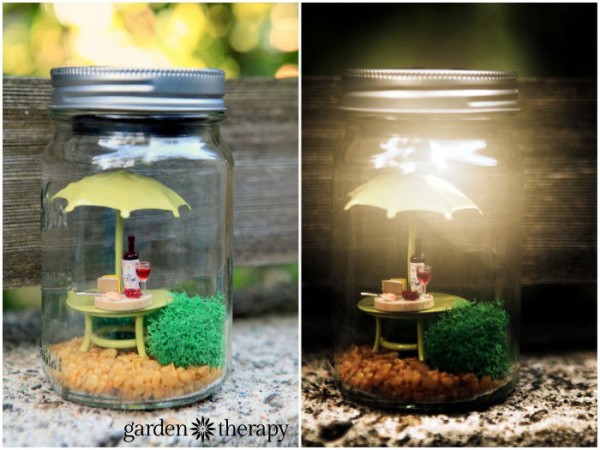 Bring these miniature gardens in mason jars to life at night with solar lights. These projects are quick, easy, and they look so adorable in the end!
---
Fairy Lantern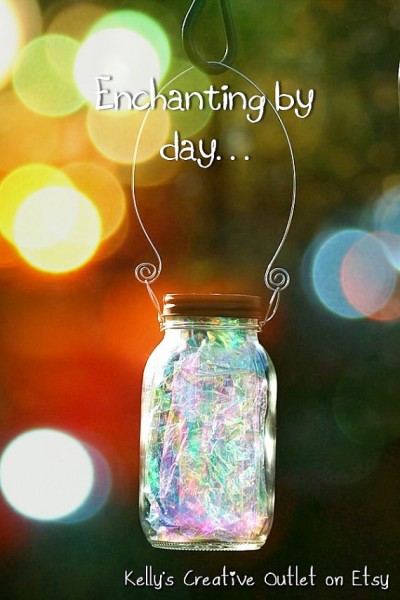 Miniature worlds a little bit too much work? Try out these cute fairy lanterns instead!
---
Solar Lights Garden Mushroom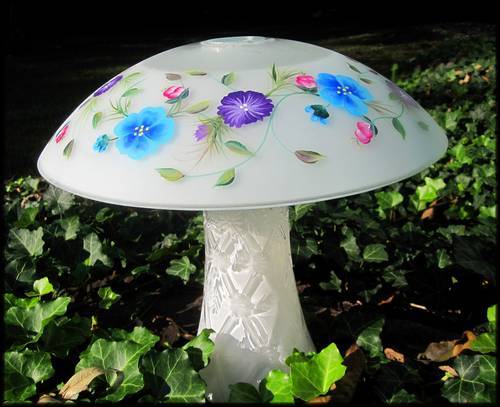 This garden mushroom is easily made from scraps around the house and a solar light. It lights up in such an enchanted way at night too!
---
Solar Light Milk Jug Ghosts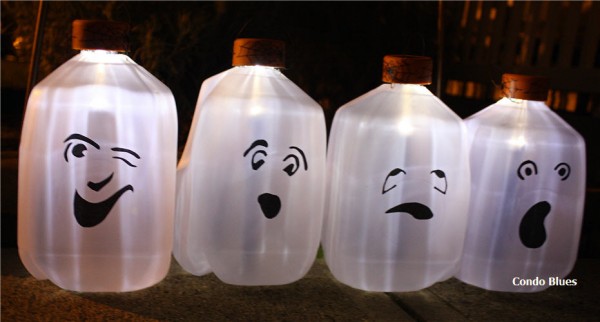 The great part about this project is you probably already have all this stuff around!
---
Easy Mason Jar Luminaries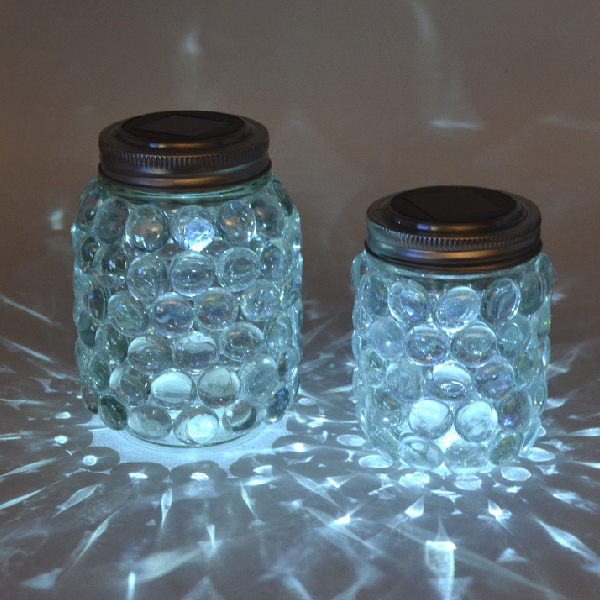 These luminaries are so easy to make and only require a few simple materials! They would go beautifully in any garden!
---
Solar Accent Light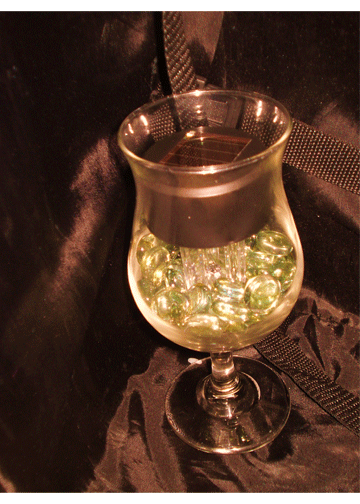 This solar light looks so dainty and would make a fabulous center piece. It'd also be a cheap addition to a wedding!
---
---