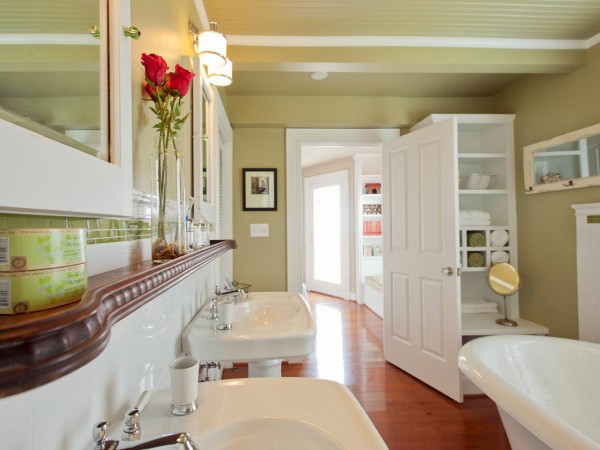 Amazing Ways To Declutter Your Bathroom
Amazing Ways To Declutter Your Bathroom
---
If your bathroom is anything like ours, you probably have an awful lot of hair products, styling tools, and other sundries cluttering up your countertop, shelving, and just generally making your bathroom feel smaller and dirty.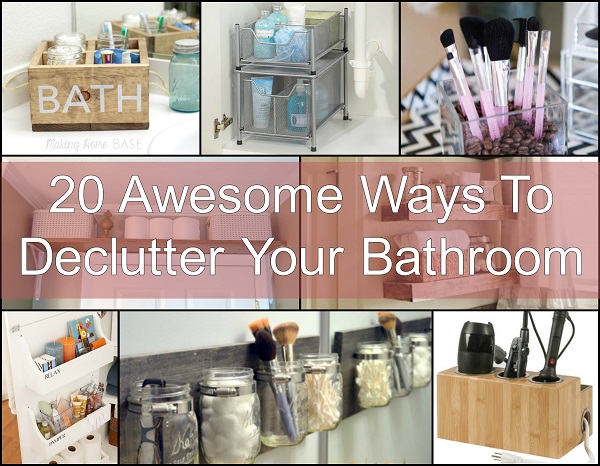 The first step to decluttering your bathroom is always to haul everything out into the light and then do a thorough purge. Hanging on to old, tattered poufs? Toss them. Old perfumes that have lost their luster? Ditch them.
Once you've finished purging, it's time to DIY or purchase beautifying storage elements that maximize the function of your bathroom and fit with your decor. We've scoured the internet for some of the best and most attractive ways to add storage space to your bathroom and minimize clutter in the future.
So go ahead, find your favorite ideas and then start the purge! You'll feel better when it's complete, and your bathroom will look fantastic!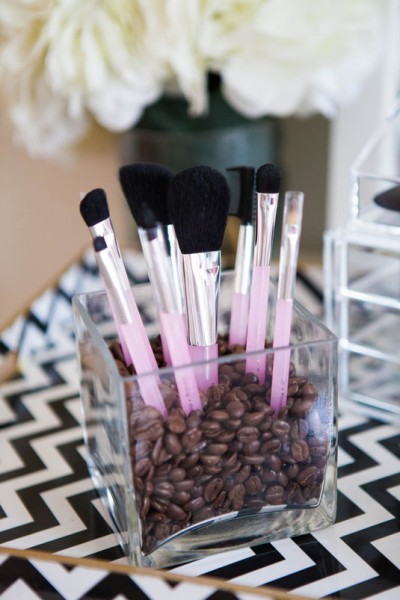 Decorative Makeup Brush Holder –  A simple glass candle holder filled with pebbles or coffee beans acts as a great way to keep your makeup brushes clean, organized, and in one place, rather than scattered across the countertops. Best of all, you'll never have to hunt for the right brush again!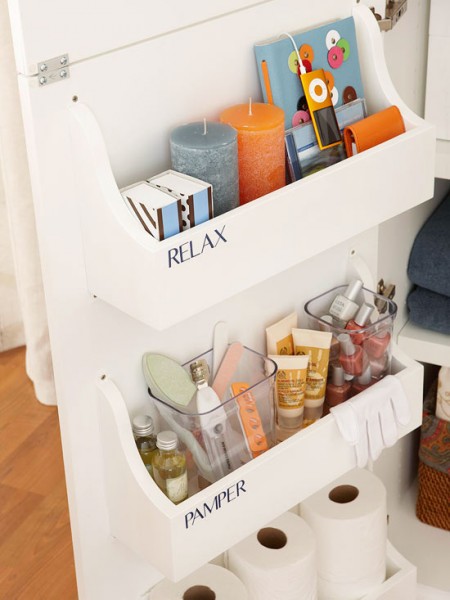 Cabinet Door Storage – The back of a cabinet door is a perfect spot to place smaller items that you use less often–extra toothpaste, nail polish, candles, or even extra toilet paper.
Stackable Storage Drawers – These metal stackable drawers are the perfect way to keep the cabinets under the sink neat and uncluttered. An empty cabinet just invites you to throw items haphazardly into the space.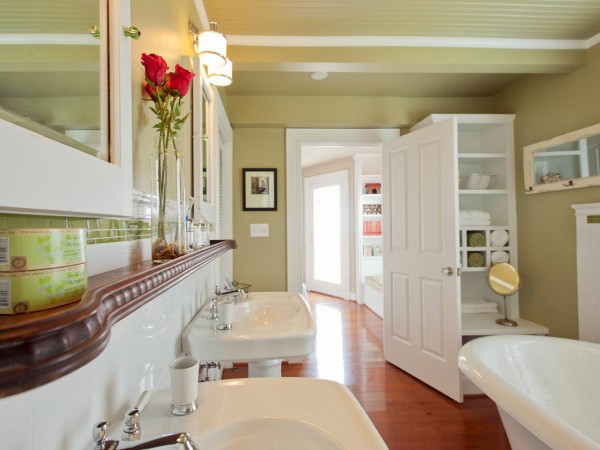 DIY Bathroom Ledge – If you don't have much countertop space, you might install a decorative ledge in your bathroom, like the one above these pedestal sinks. They add just a tad bit of extra space you'll be glad you have.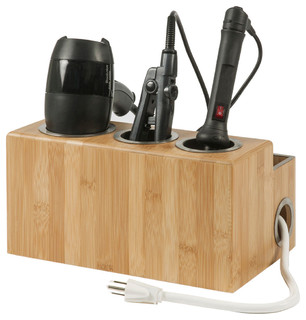 Bamboo Hair Styling Station – This sleek, minimalist organizer is perfectly sized to fit your most used hair stylers. A caddy in the back allows you organize the cords as well.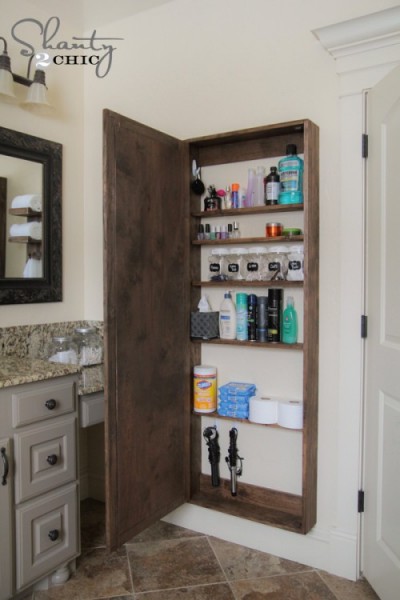 DIY Bathroom Mirror Storage Case – This incredibly clever DIY allows you to create a wealth of wall storage and hide it behind a full-length mirror. Decorative and functional!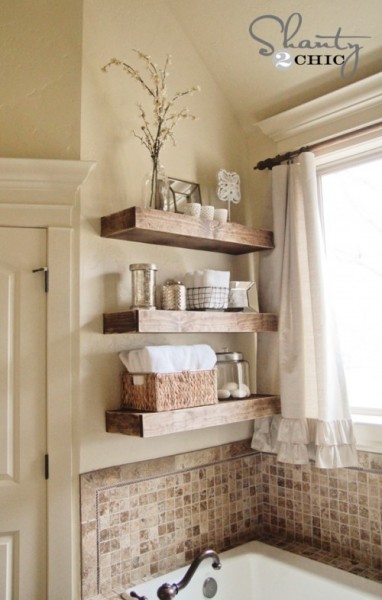 Floating Shelving – Floating shelving is an elegant way to add storage to a wall that is otherwise not utilized. They are a great way to clear the clutter off your countertop.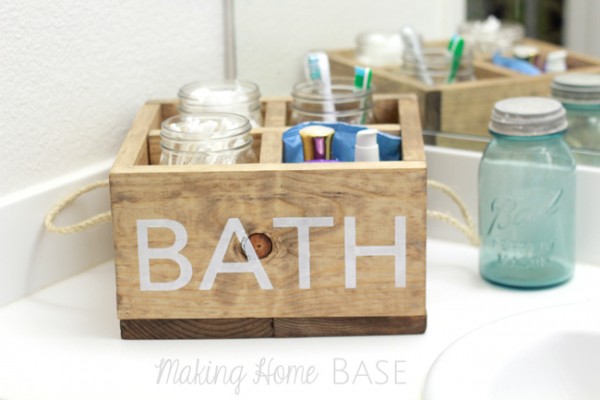 DIY Wood Caddy – This homemade wooden bath caddy is a perfect countertop solution to keep your daily essentials organized and in one place. Additionally, use mason jars to hold smaller items, like cotton swabs or toothbrushes.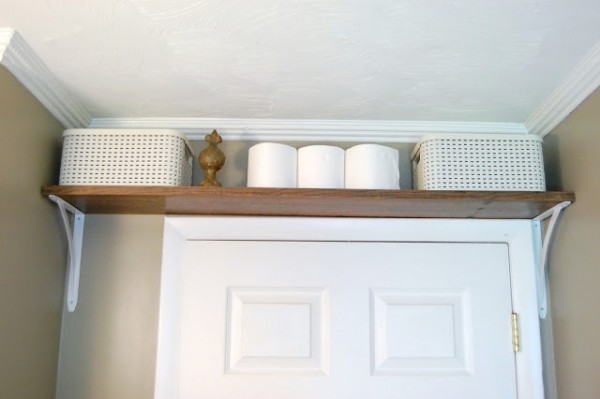 Over-the-Door Shelving – The space above the doorframe is usually under-utilized space. Using a wooden shelf and two large brackets, you can use this space for little-used items or for toilet paper storage.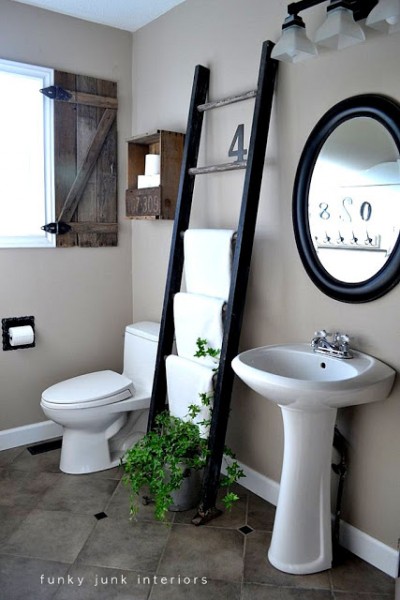 Ladder Towel Storage – Vintage ladders might not be sturdy enough for you to climb, but they do make excellent towel racks.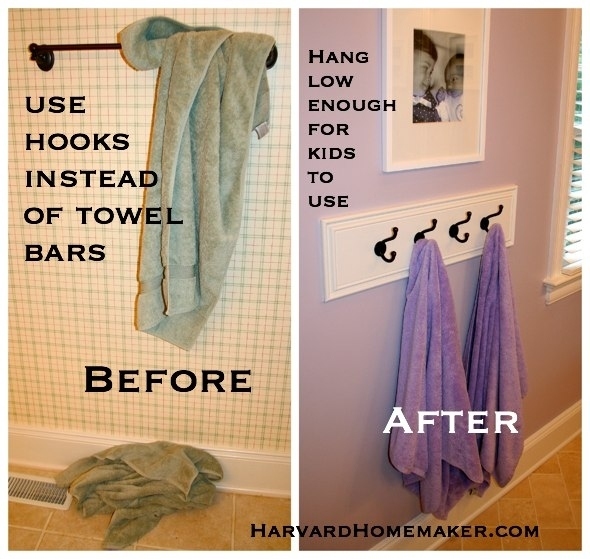 Hooks –  Towel racks take up a lot of wall space, and only really have room to dry one towel. Replace it with a set of hooks to more than double your storage space.
DIY Daily Essentials Plate – A pretty and decorative tray made with two dinner plates and a dollar-store candle-holder is a great way to keep your essentials on hand without cluttering your countertop.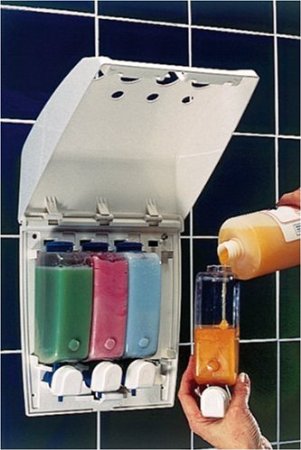 Shower Dispenser – This dispenser fastens tightly to the wall of your shower and holds up to 14 ounces each of 4 liquids. No more shampoo bottles littering every available shelf in your shower!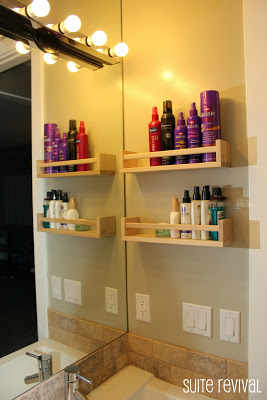 Spice Racks as Hair Product Storage – For wall storage, try utilizing spice racks to store your taller hair products. They'll always be at hand, but off the countertop.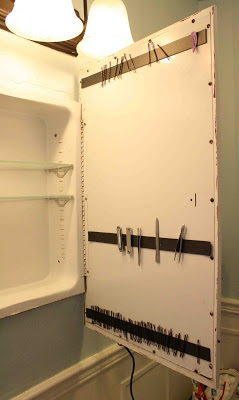 Magnetic Strips – Attach a few magnetic strips to the backside of a medicine cabinet door or a cabinet door to create an easy way to keep track of bobby pins, tweezers, and nail clippers.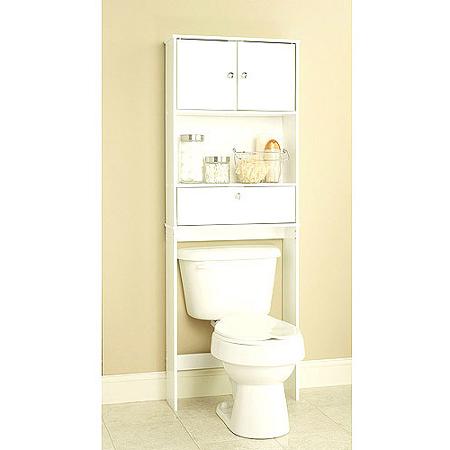 Over-The-Toilet Storage – This simple piece of furniture adds storage above the toilet. Perfect for a small bathroom where space is a premium.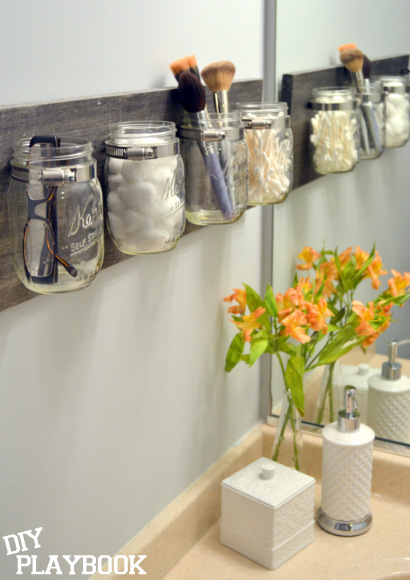 Mason Jar Wall Organizer – Attach mason jars to a plank and hang it on the wall. Store cotton swabs, balls, makeup brushes, toothbrushes, or any other small items that you need within easy reach!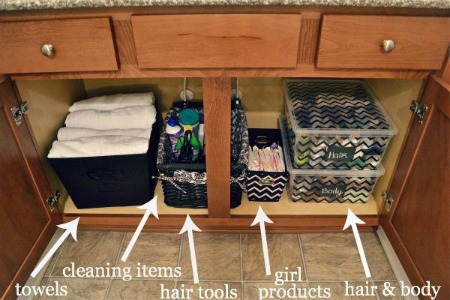 Storage Bins – Even the most simple air-tight storage bins or fabric bins are a great way to organize beneath your sink. Store products you don't need often, or that you don't want visible.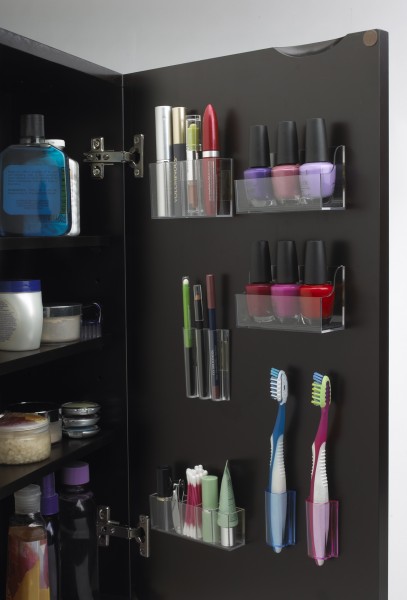 StickOnPods – These incredibly clever transparent holders fasten to the inside of your medicine cabinet, or on your wall. They come in many different sizes that will work perfectly for all kinds of your small products.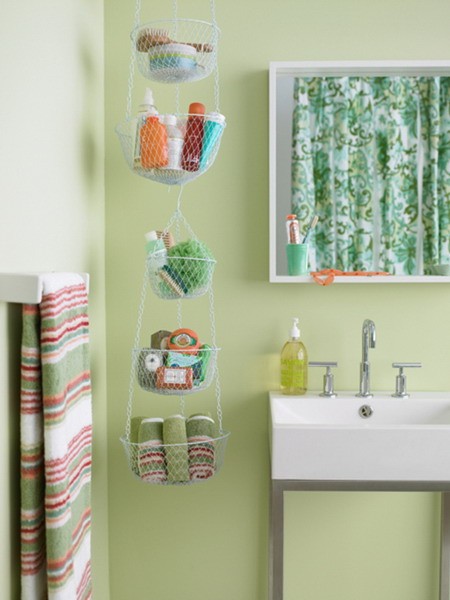 Hanging Basket Storage – The hanging baskets you usually see full of fruit in a kitchen work beautifully as towel and product storage in your bathroom.
---
---