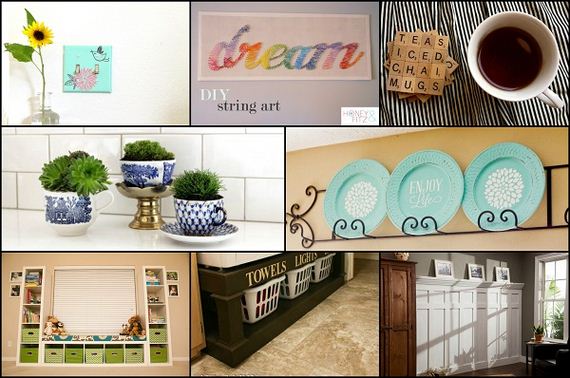 Amazing Ways To Improve Every Room In Your House
Amazing Ways To Improve Every Room In Your House
---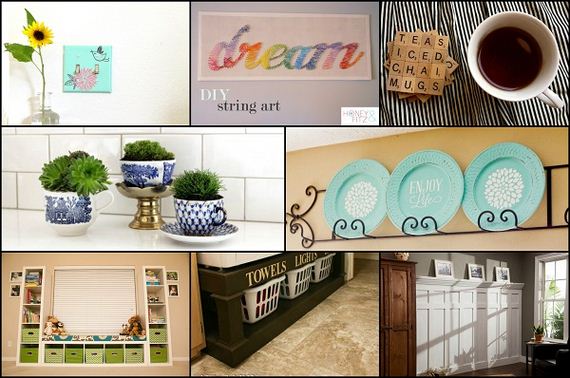 DIY Designer Switch Plates – Switch plates are not attractive at all. No matter what color you paint them, sometimes they need a little more than a fresh coat of paint.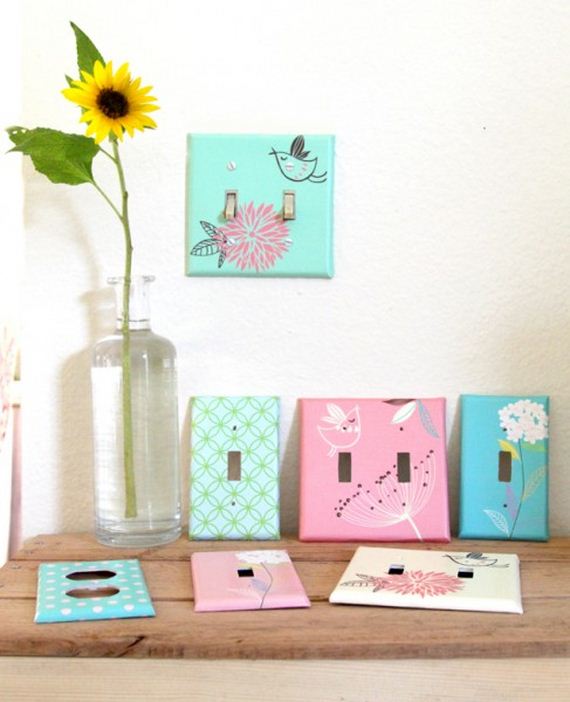 Home State Wall Art – Never forget where you came from. With this fun project, you can add a beautiful piece of art to your home, and also remind yourself of your home town.
Painted Plate Dining Room Decor – Head on down to the thrift store and turn some old plates into a masterpiece. Write an inspirational saying on them, and hang them proudly!
5-Minute Tea Cup Gardens – These adorable tea cup planters will look amazing in your kitchen. They're easy to make, and easy to take care of– and look incredible!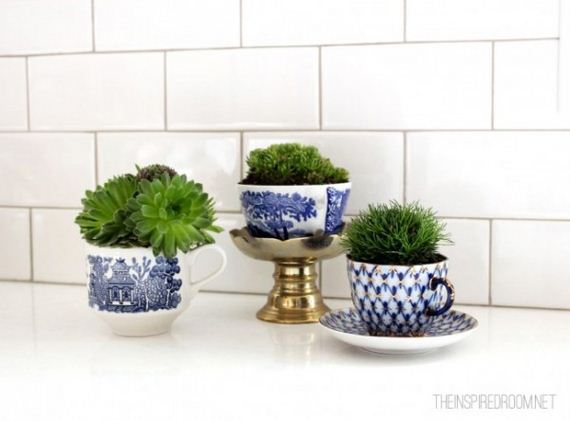 Dollar Tree Storage – Finding room in your home to store all of your bathroom things can be quite a hassle– especially if there are ladies in your home! With all the makeup, shampoos, cleansers, and salts, where do you put it all? Instead of going out and buying an expensive cabinet, try out this dollar store storage unit instead!
Instant Spa Bathroom – The spa has the perfect atmosphere for relaxation. What if we told you a quick trick in the shower can give you that anti-stress feeling you crave? All it takes is a few boughs of fragrant eucalyptus!
Board and Batten Makeover – Does your living room wall look a little blank? For under $100 you can make your own board and batten– quick and easy!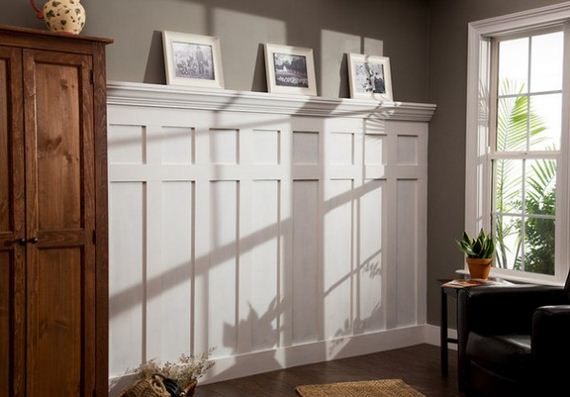 DIY Herringbone Canvas Art – Wall art makes any room in the house look breathtaking. Wall art is also one of the most expensive things around! Try creating your own, for much cheaper!
Plastic Spoons Into A Decorative Mirror – So maybe canvas art isn't your thing. This beautiful wall art doubles as a mirror, and is simple enough for anyone to do!
DIY String Art Tutorial – This great decoration is easy to make, and looks great in any room! Try making this with your little ones, and display it proudly in their rooms.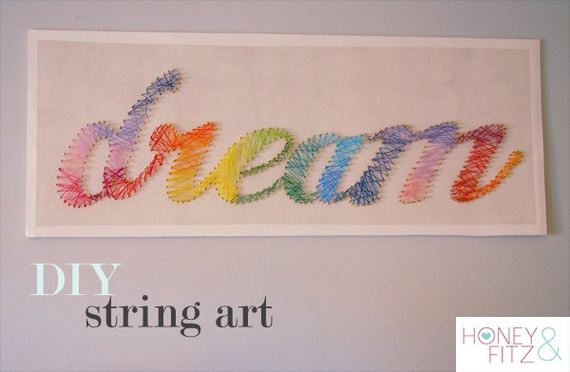 Knee-Wall Storage – Sometimes, when you have a smaller home, the space for drawers just isn't there. Try installing knee-wall storage units instead! Save the room in your bedroom that a dresser takes up.
Magnetic Spice Rack – This is an awesome project! Spices are impossible to store, and it's always difficult to find the ones you need on a shelf. Try sticking them to the door instead!
DIY Laundry Pedestal – Laundry rooms are known for being a mess. Don't let your laundry room get out of hand, and try this project to organize it!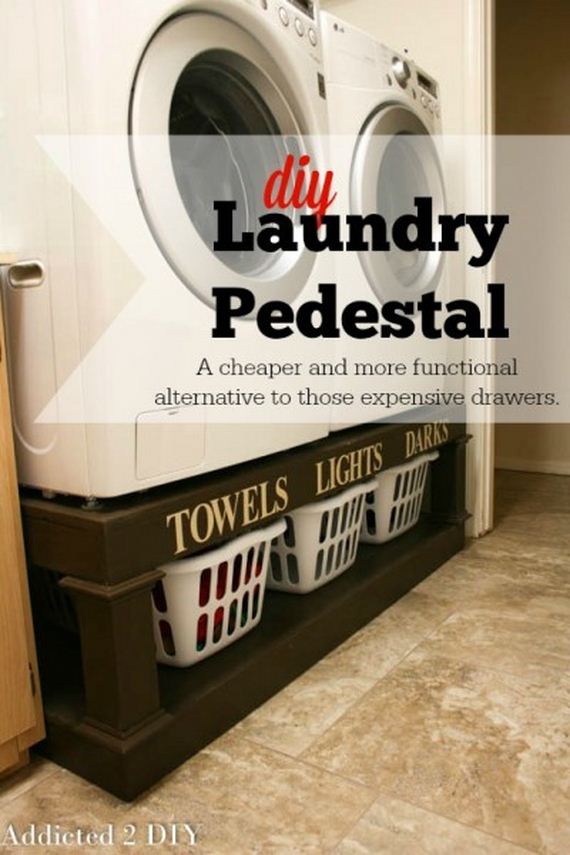 Rolling Vanity – You don't always do your makeup or nails in the same spot every day. It can be quite a hassle moving everything from the cabinets in the bathroom to where ever you'd like to relax. Try putting your vanity on wheels, and take it with you!
DIY Floral Fabric Pots – Tired of terra cotta pots? We are two! Create these beautiful floral pots out of fabric!
Scrabble Coasters – Sometimes it's the little things that make the house a home. Make your own coasters with this fun DIY project.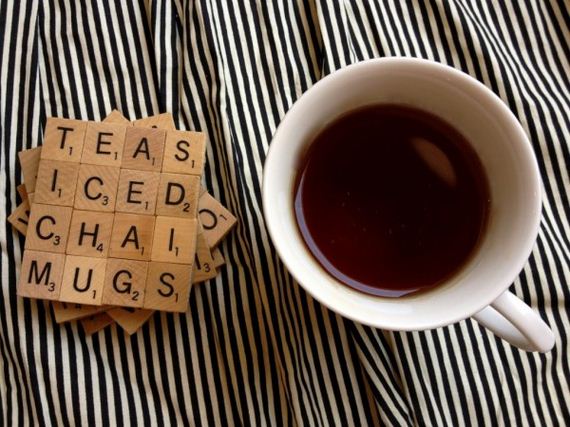 $25 Sofa Table – When there isn't a lot of wall space in your living room, you can find yourself wondering where to put your plants and decorations with the sofa taking up the entire wall. Put a small table behind your sofa for extra space!
Subtle Bedroom Colors – If bold and shocking colors aren't your thing, but you're still looking to add some tints to your bedroom, this is the perfect plan for you. Add color to the inside of your dresser for the occasional surprise of pattern and color.
Window Seat with Shelves – With little ones around, there is never enough storage space! You need more room, and you need it to be cute too. This great project adds extra seating, space, and storage!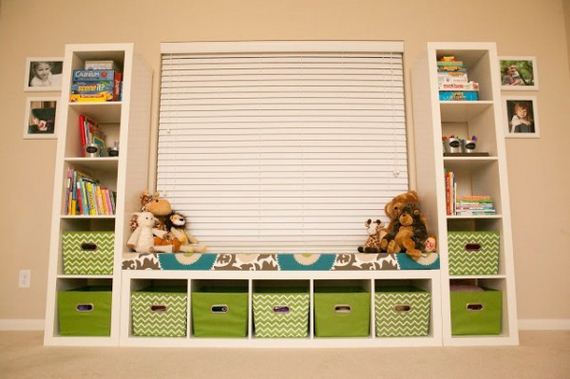 DIY Craftsman Window Trim – Boring trim is enough to bring down the appearance of an entire room. Get rid of that old fashion wood trim, and add something more stylish!
Make Your Own Book Case – If you've got thousands of books packed away, and you want to display them, you can find yourself gasping at the price of bookshelves. They're expensive! Make your own rustic looking book self, for much cheaper!
Making A Drum Shade – Lights can be quite an eyesore nowadays. If you're looking for a new and improved look on your ceiling, try out this DIY drum shade!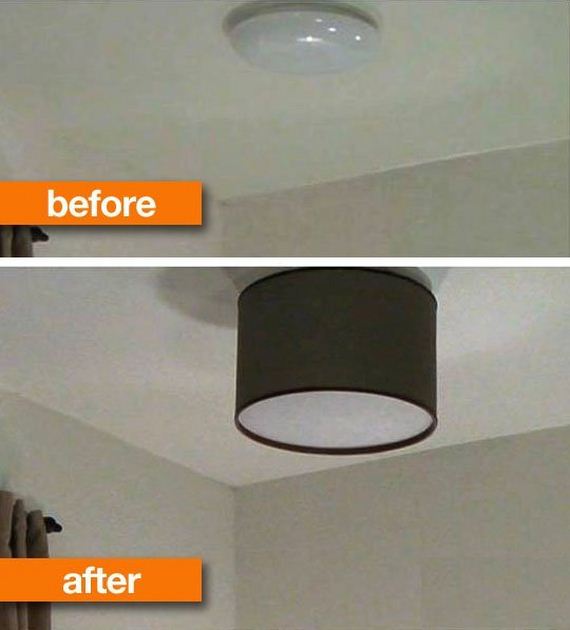 Quick and Painless Backsplash Makeover – Backsplashes are known for being a total pain. They bring the room together when they're done right, but sometimes they're incredibly difficult to master. This quick trick uses contact paper instead!
---
---