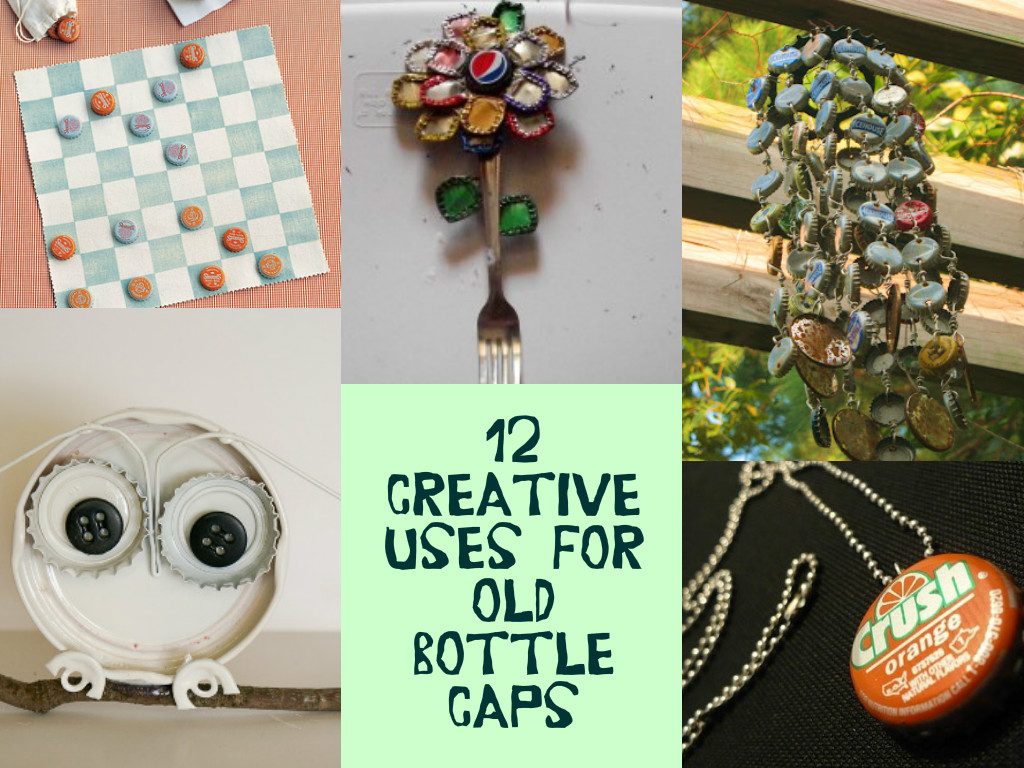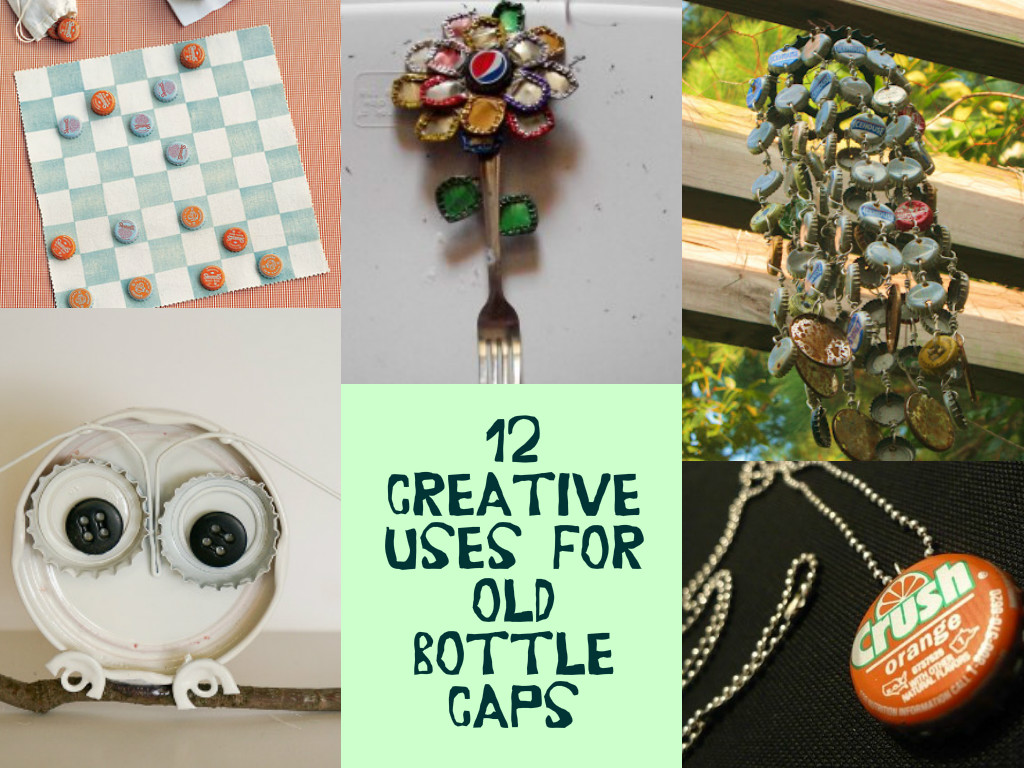 Amazingly Creative Uses For Old Bottle Caps
Amazingly Creative Uses For Old Bottle Caps
---
Hundreds (maybe even thousands depending on how much you like your beer!) of bottle caps are thrown away in each household every year.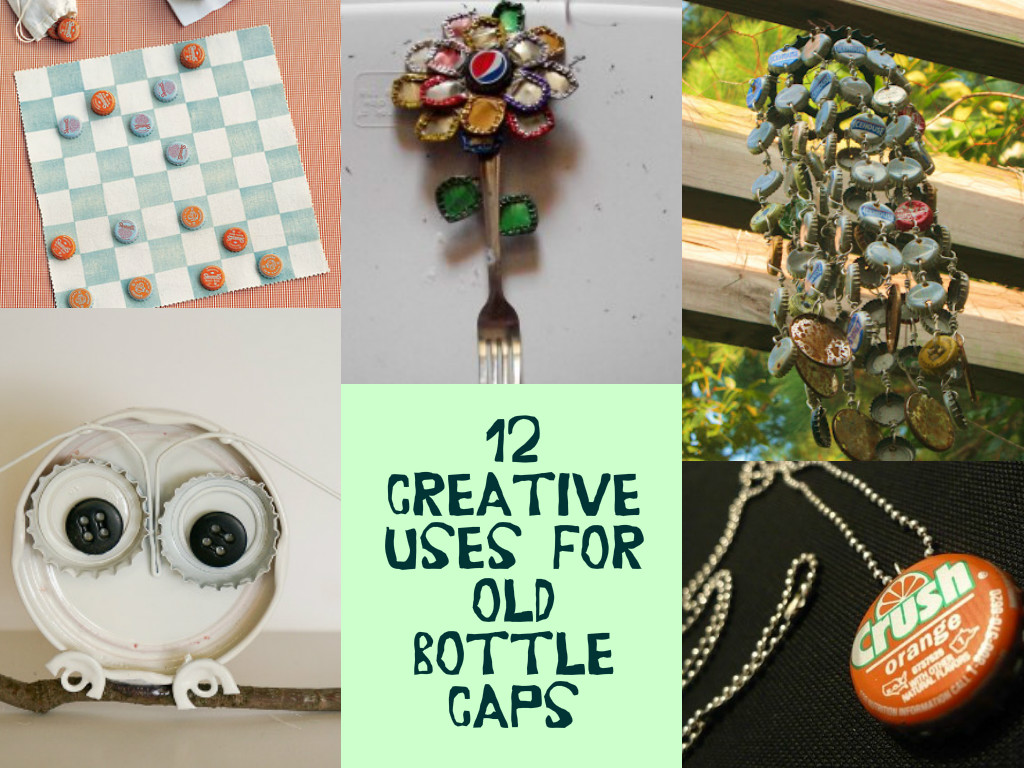 But if you knew just how many exciting things you could make and do with them, you'd definitely find a safe place to store them!
Maybe buy yourself this clever little bottle opener and cap catcher to keep your caps safe. Or if you don't drink enough bottles, then you can buy a selection of bottle caps from this page on Amazon.
And then check out the below twelve creative ideas for things to make with bottle caps…
1. Make Your Own Bottle Cap Necklace – This charming DIY allows you to make some lovely necklaces out of bottle caps. You can save your favorite bottle cap designs so make the perfect style for you.
2. How To Make Bottle Cap Magnets – Brighten up your kitchen with these cute bottle cap magnets. Fridge magnets always come in useful to pin that important note, list, or number. These are so simple and quick to make.
3. Make Your Own Canvas Checkerboard – Portable games are so expensive these days, so why not make this affordable DIY checkerboard for kids. You just need to collect 24 bottle caps, 2 colors, 12 of each…
4. How To Make A Trivet – This Cool idea will look stylish in any kitchen. You only need glue, cork and bottle caps…why not make a pattern from various designs and sizes.
5. How To Jazz Up Your Bottle Caps For Crafting – This post gives some great tips on how to make your old bottle caps really funky and stylish. Once you are happy with the design, you can then have a go at making all sorts of DIY's.
6. How To Make A Fake Snake – This tutorial is really fun and will definitely keeps the kids entertained. A recycled reptile in all its glory.
7. Make Your Own Bottle Cap Snowman – A cute children friendly DIY here, perfect for this time of year. These would make great tree ornaments.
8. How To Make Bottle Cap Christmas Tree Ornaments – By using a piece of cardboard for the base, and using materials found around the house, this inexpensive and exciting craft idea will keep the children extremely busy.
9. How To Make A Bottle Cap Key Chain – If you have a special bottle cap, perhaps from your favourite vintage soda, then you could use this to make a long lasting key chain.
10. Make An Arty Bottle Cap Wind Chime – This clever DIY idea will make a great addition to your garden.
11. How To Make Bottle Cap Flowers – These flowers would look great propped up in a potted plant in your garden, you can watch their colors change with the seasons.
12. Make A Cool Bottle Cap Owl – Owls are so on trend at the moment. You can find all sorts of ornaments featuring owls in the stores and gift shops..you too could get the look (cheaper than the store bought ones for sure) – Simply follow this tutorial.
---
---