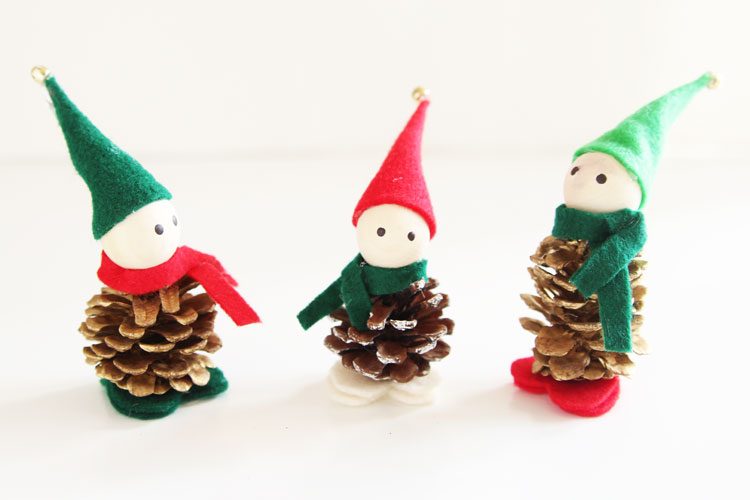 Awesome Christmas Crafts For Kids
Awesome Christmas Crafts For Kids
---
Tissue paper, paper plates, pom poms, glue guns and sticks, markers, pencils, scissors, and more! This season is the perfect time to gather the family around the table and get creative. With snowflakes, Santa, and vibrant colors being at the forefront of our inspiration, there's so much artsy "stuff" to dive into. And with these 15 Christmas crafts for the kids, you'll be starting the holidays off on the right, most festive foot. Let's have a peek, shall we?
1. Melted Candy Ornaments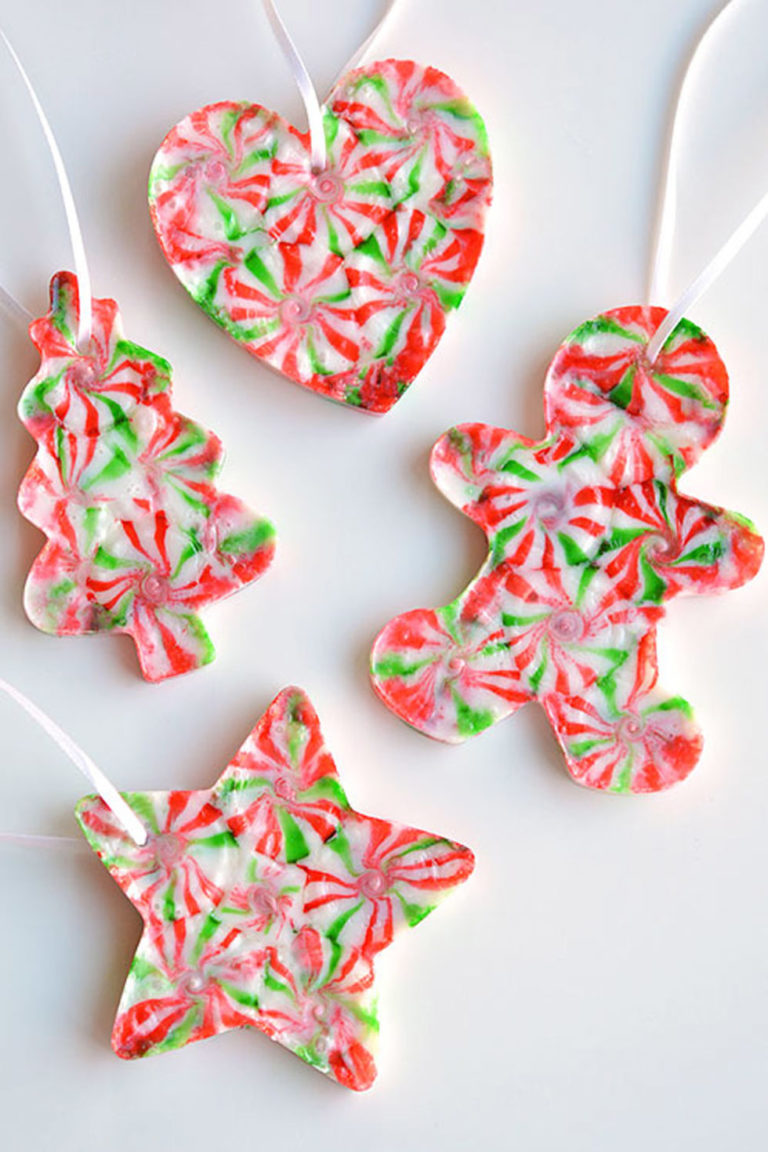 One Little Project took a handful of candy and turned it into a Christmas ornaments. The kiddos will love making something extra special to display on the tree and they'll love watching these swirled peppermints melt together into festive shapes. Hop on over now and grab the DIY!
2. Peppermint Snowman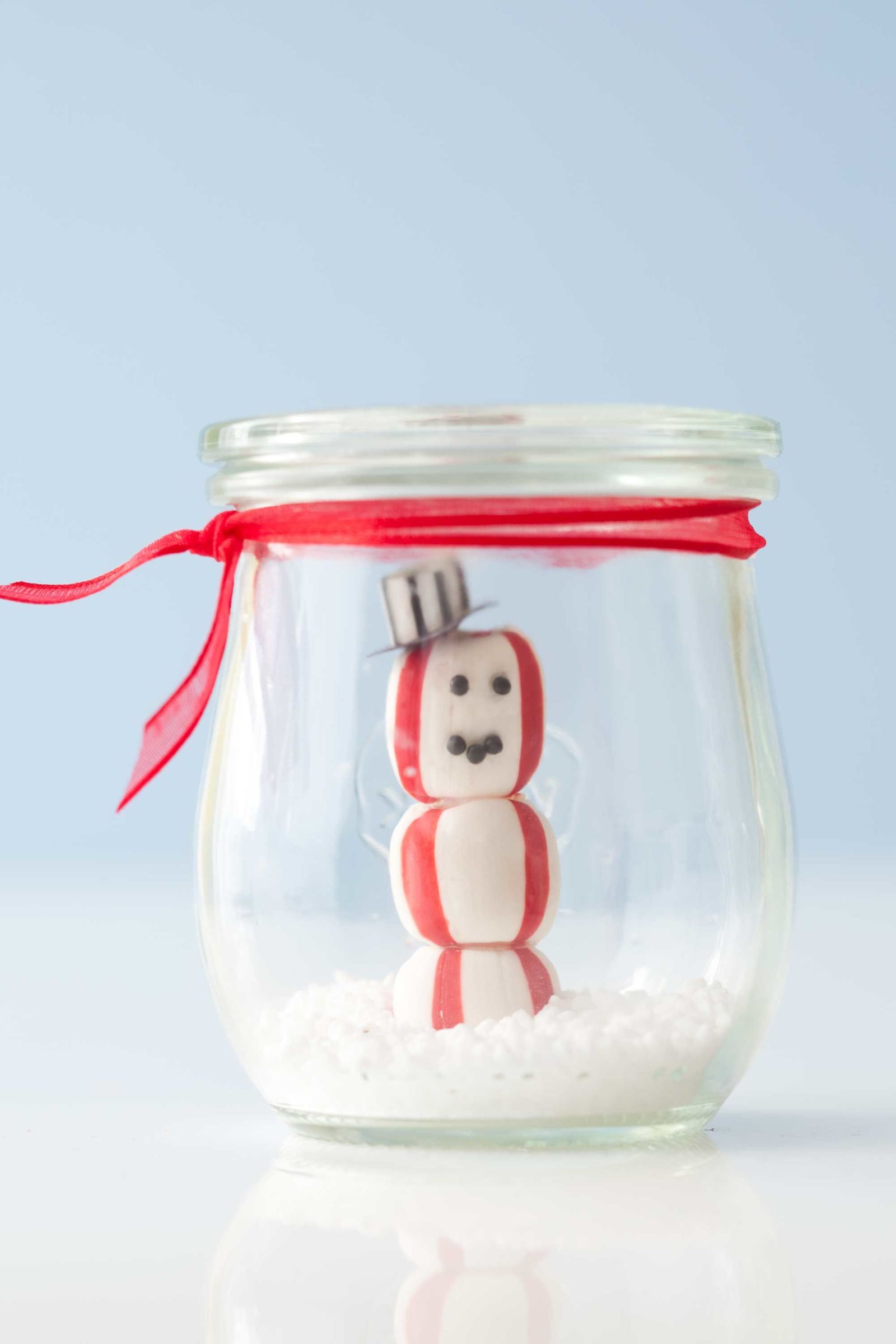 You'll use some peppermint for this DIY too! The kiddos are gonna love creating their very own snowman in a jar! And it's an inexpensive project to fund as well! Check out the details at Woman's Day.
3. Reindeer Treat Jars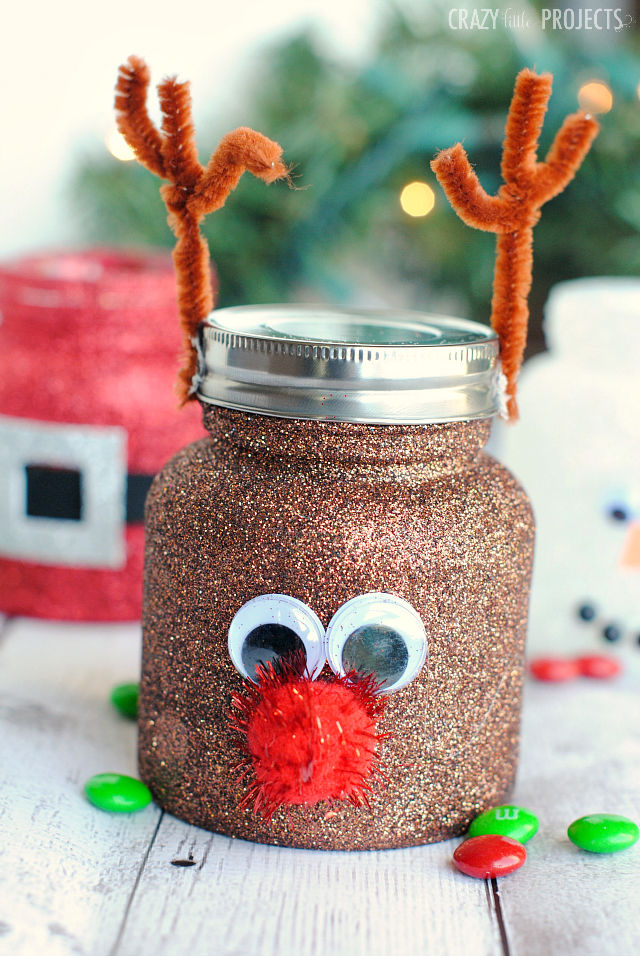 Crazy Little Projects used Rudolph as inspiration for these fun treat jars. Grab the kids and have them help out with their creation. Fill them with candies and then gift them to teachers, coaches, or neighbors!
4. Snowman Bark
HGTV went with an edible craft that the kiddos will love whipping up in the kitchen. Snowman bark not only looks festive and charming but it's yummy too! Don't forget the pretzels for Frosty's arms!
5. Crystal Christmas Trees
One Little Project blinded out some popsicle Christmas tree. Use glitter or poms poms if you'd like. Whatever the case, the children will have fun personalizing and painting their own trees.
6. Burlap Reindeer
Burlap can be your best friends throughout your holiday crafting. And thanks to The Sourceful Mama you can learn how to take those scraps and create some adorable reindeer! Grab some clothespins and poms poms to finish it all off.
7. Button Wreaths
Buttons are always a fun for the kiddos to craft with. Over at Red Ted Art you'll find out how to take a bout of those buttons and turn them into a wreath! Use it to dress the tree or the doorknobs around the house. You can even glue your design directly onto a canvas as a piece of wall art.
8. Pinecone Elves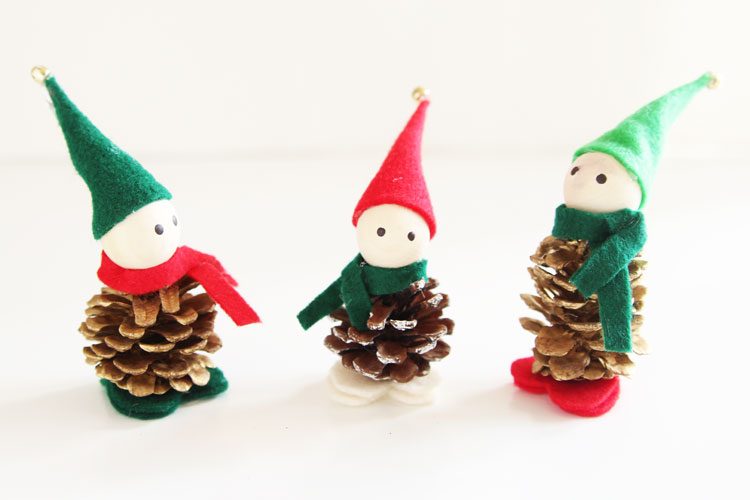 One Little Project has another fun idea up their sleeve. Grab some pinecones from outside and turn them into elves! With a bit of felt, you'd be surprised as to what you can create out of some of Mother Nature's own recipes.
9. Clothespin Snowman
Even some of your old clothespins can be used to make something festive and fun for the kids. Turn them into snowmen with some help and inspiration from Easy, Peasy, and Fun! Yarn, pom poms, and some Sharpie markers are really all you need to finish it off.
10. Icicle Ornaments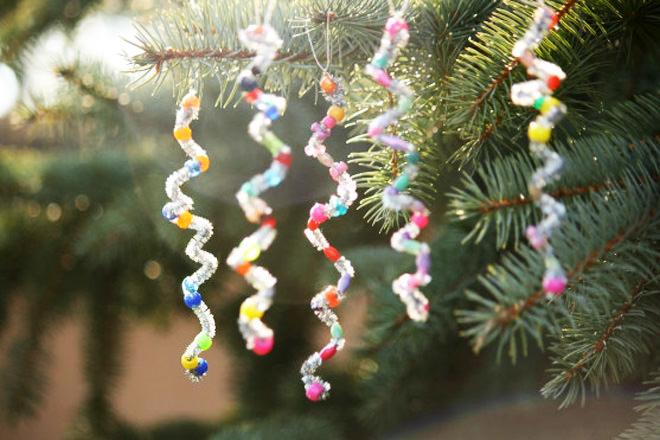 Happy Hooligans will teach us all how to create some icicle ornaments for the tree! These are great projects for kids to get creative and innovative with. Allow them to personalize their own design and use their favorite colors.
11. Christmas Tree Brownies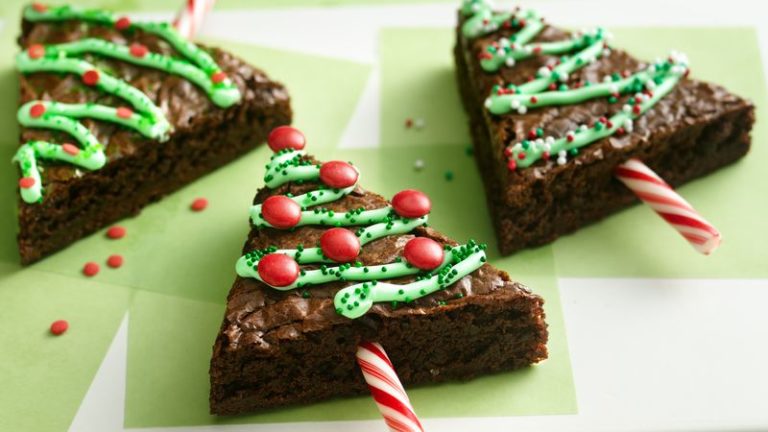 Betty Crocker  has another edible treat that the kids can help create. Cut the brownies into triangles and start decorating. You'll need all of the essentials to turn those chocolatey treats into Christmas trees: peppermint stick's, red candies, and some green icing too!
12. Tin Can Christmas Tree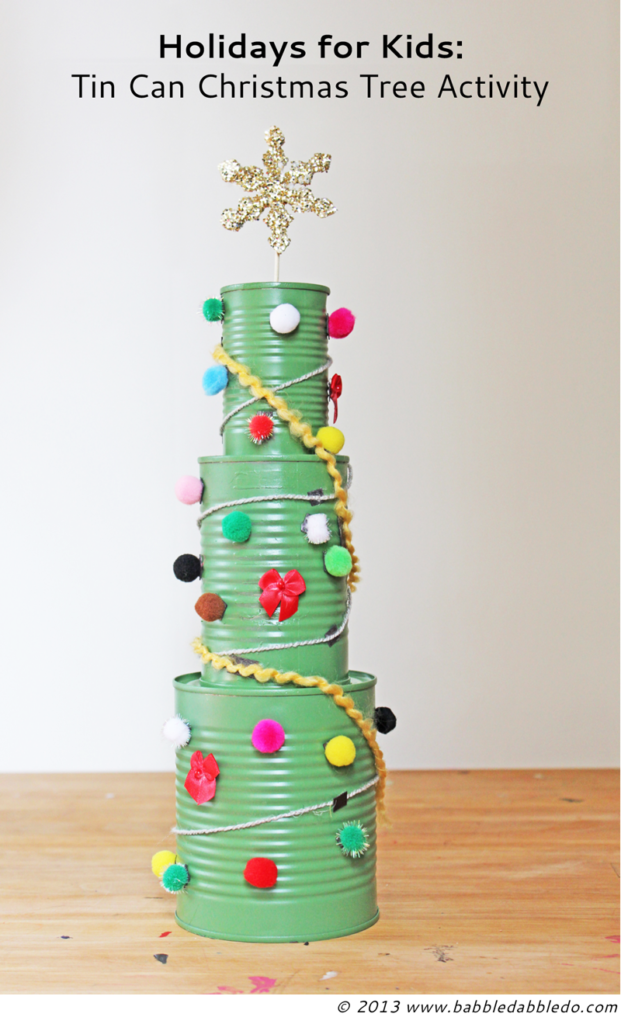 You can turn some old tin cans into Christmas trees too. This is a kid-friendly project that will stimulate their creativity and have them busy throughout the afternoon. Check out the easy tutorial over at Babble Dabble Do.
13. Hershey Kiss Santa
These Santas are pretty fun to make as well. It All Started With Paint has everything you need to get them started. Just don't forget the Hershey kisses, they're the secret ingredient and topping to this just craft for the little ones.
14. Popsicle Snowflakes
Grab those popsicle sticks again because Sugar Bee Crafts is teaching you how to design your very own snowflakes. Paint them white, paint them blue, add glitter or leave them bare for a more rustic-inspired style, allow the kids to be creative!
15. Bow Wreath
Finally, Woman's Day brings about this fun wreath. Built with lots and lots of Christmas bows, this welcoming piece can be used as a festive hello for the front door. The kids can help and then you can use it once the project is complete.
---
---