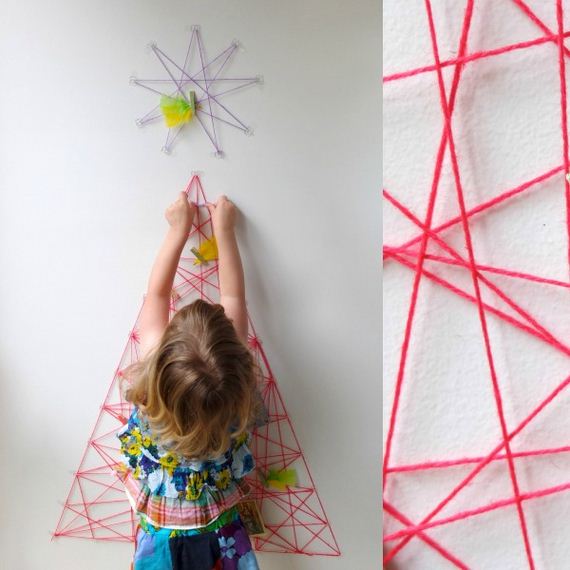 Awesome Christmas Trees
Awesome Christmas Trees
---
A collection of amazing Christmas trees to get inspired from this season. Put some of the traditional vision aside and dive into something that speaks more to your personal style.
1.Wall Hanging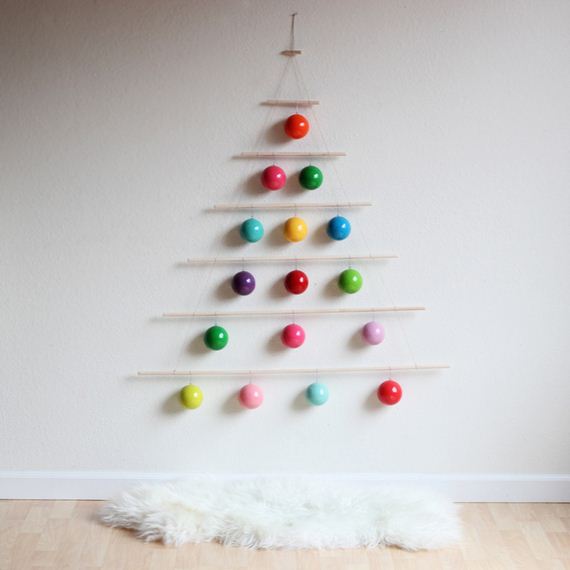 Hank & Hunt hung their Christmas tree right on the wall. With a bit of color and minimal styling, you can have a festive yet modern look for your living room too!
2. Mini Circles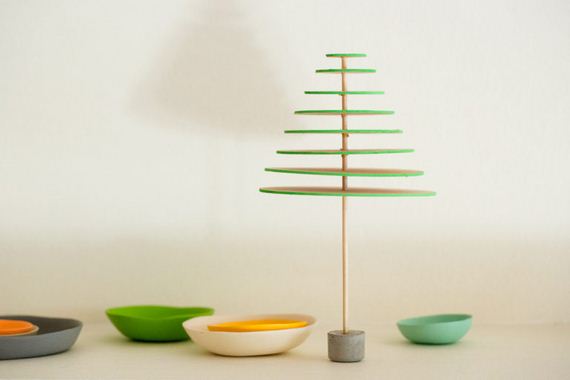 Spoon Fork  Bacon makes some mini Christmas trees in a lightly abstract way. Color them as you wish!
3. Tabletop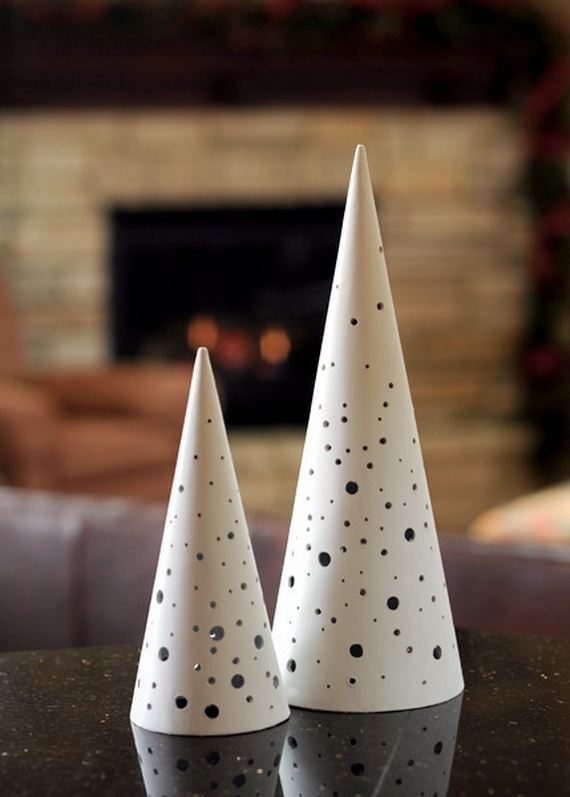 Curbly shows us how to make these beautiful tabletop Christmas trees. Add a bit of sparkle to these ones!
4. Dremel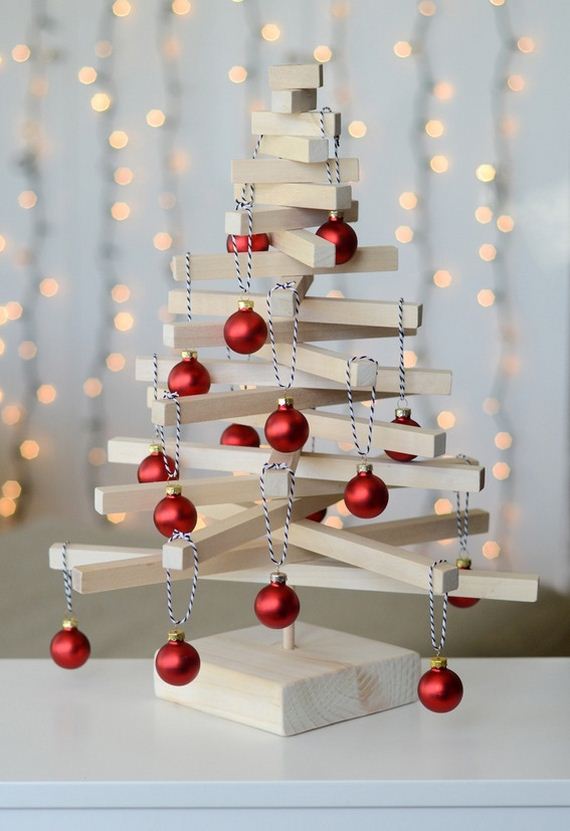 Curbly shows us how to make another kind of tabletop Christmas tree. It'll look great on the side tables, foyer buffet or even your home office desk.
5. Card Display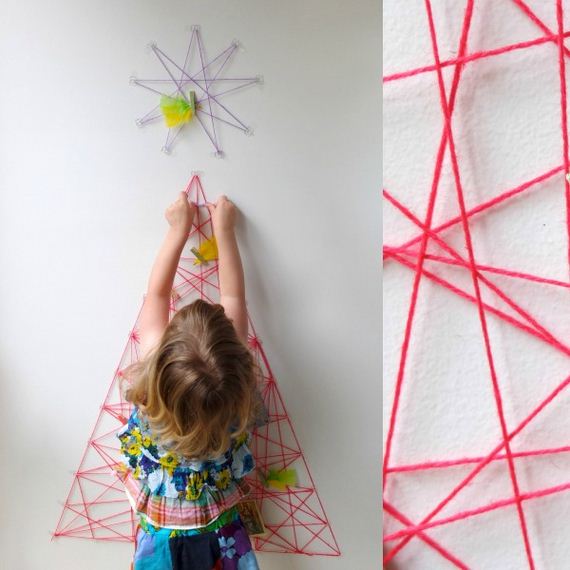 My Poppet created a Christmas card display with the help of a modern Christmas tree design. Just grab the string to get started!
6. Paint Chips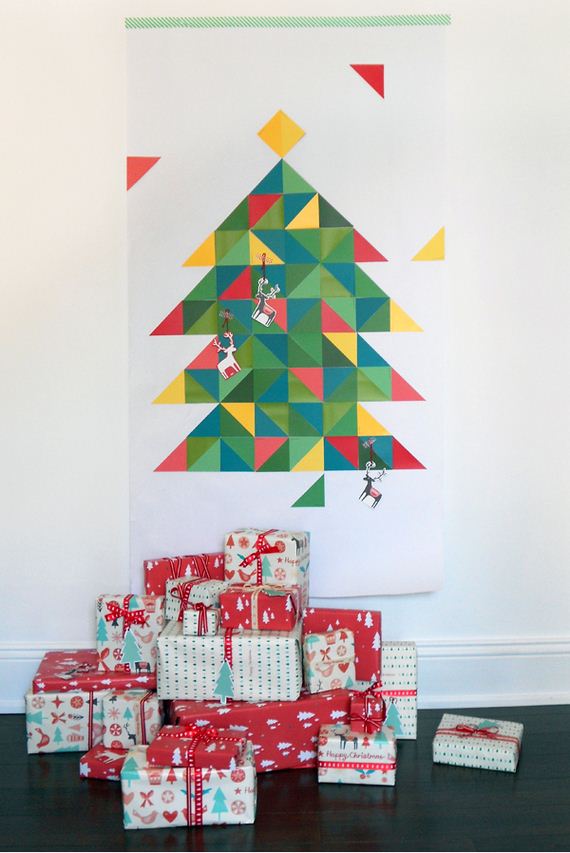 You could even use some paint chips in your modern Christmas tree design. Check it out over at We Are Scout.
7. Hanging Mobile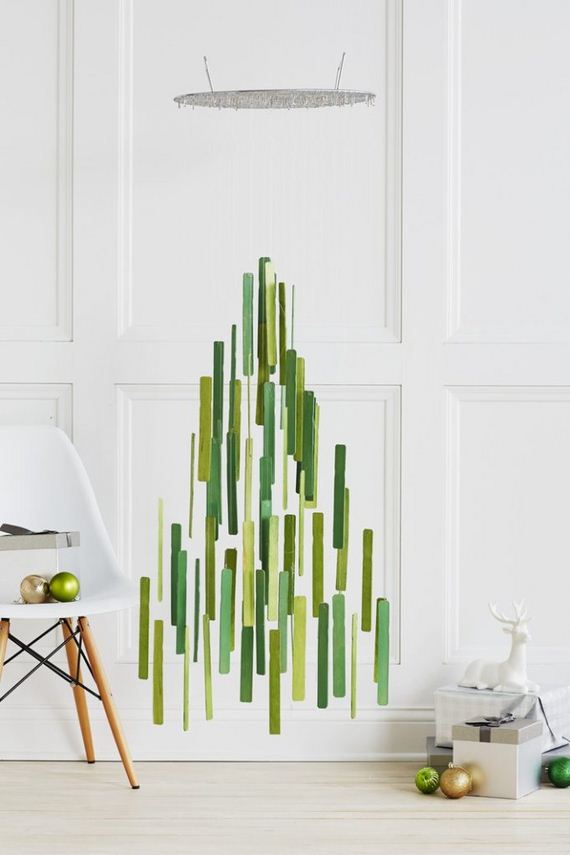 Check out this hanging mobile tree from Curbly. It doubles as festive decor and unique art for the home!
8. Balsa Wood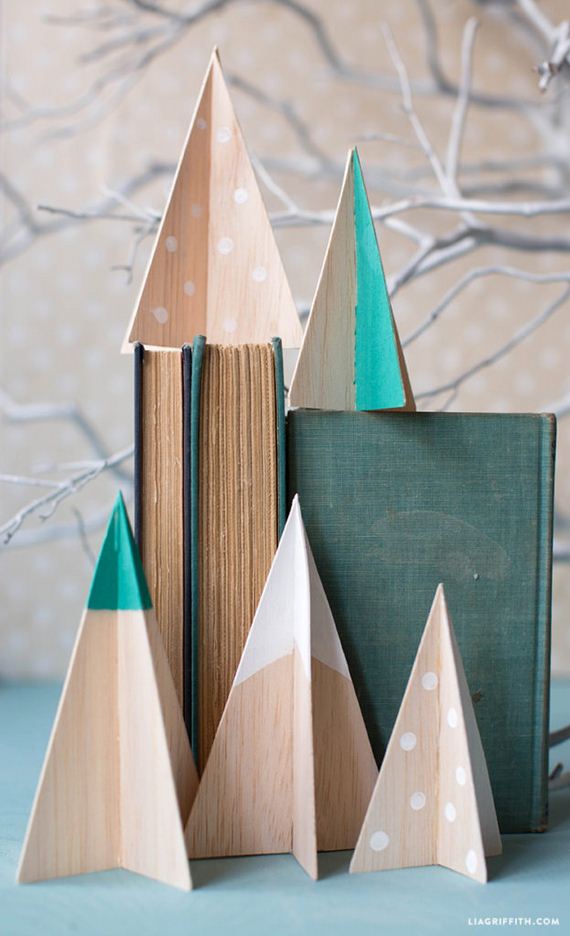 Lia Griffith used some balsam for her DIY too. These will be fun to get creative with – even the kids can help out a bit!
9. Ombre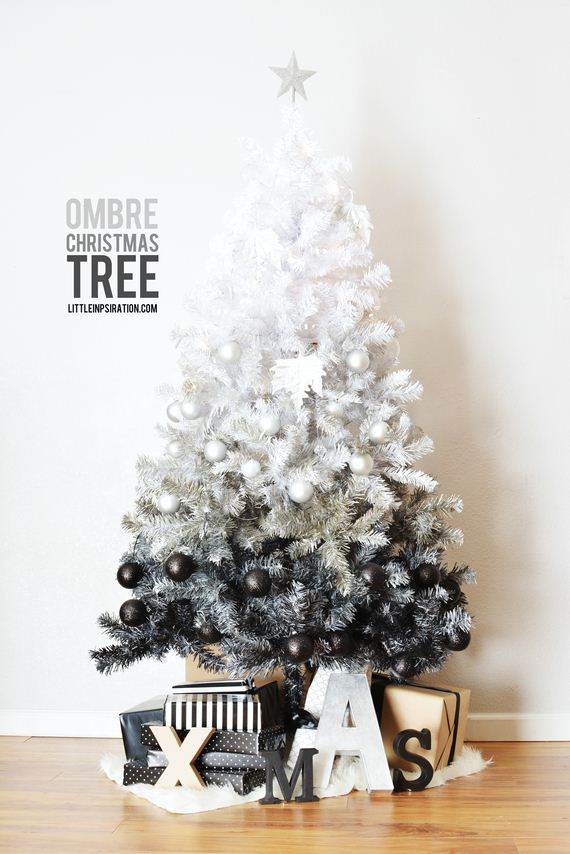 Check out this trendy look over at Little Inspiration. Even your Christmas tree can use a bit of ombre effect.
10. Red & White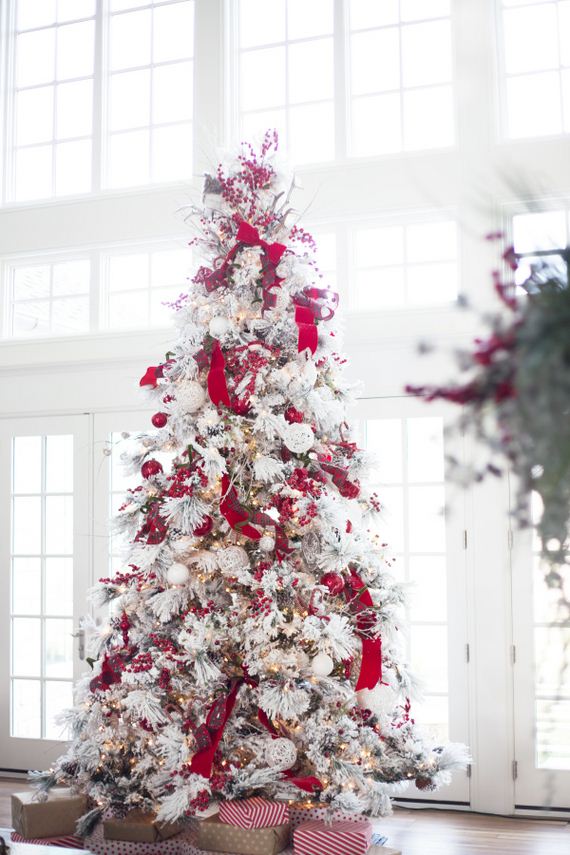 We found this luxurious beauty at Style Me Pretty. You can decorate your Christmas tree in a modern way without trying too hard. Just pick a contrasting color combination and run with it!
11. Black Charlie Brown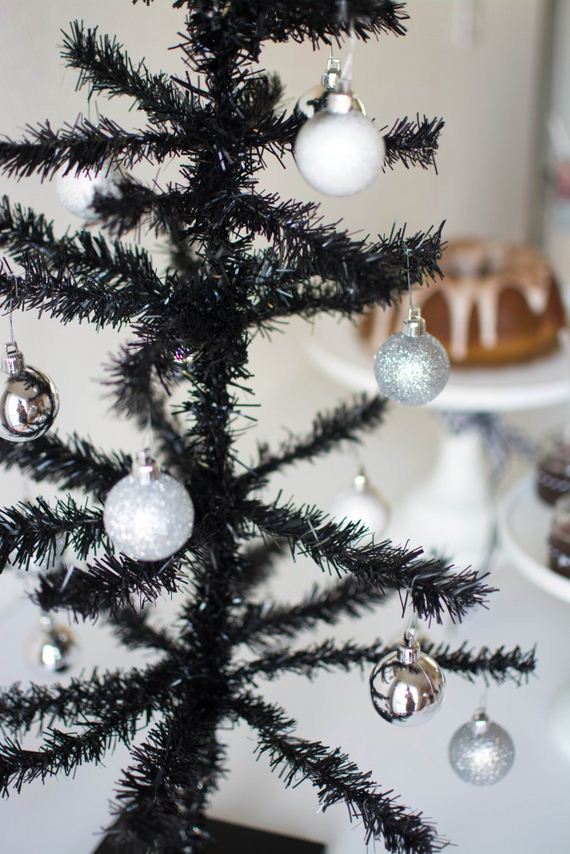 Twinkle Twinkly Little Party showed off this black, Charlie Brown tree and we're loving it. It's unique, it's chic and it will fill in any corner of the house with style.
12. Minimalistic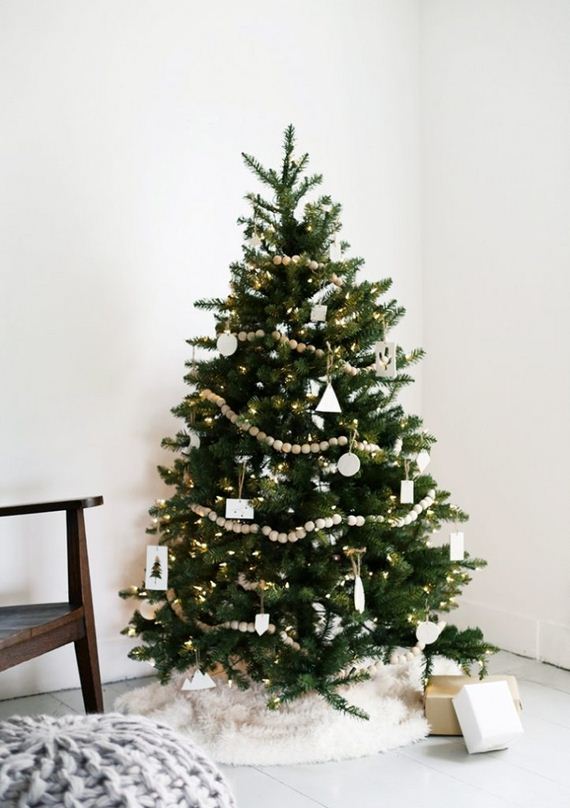 The Merry Thought took a classic tree and decorated it in a simple, minimalistic way that fits the mold of contemporary beauty. We love the creams and golds and how they beautifully compliment the green.
13. Chic & Light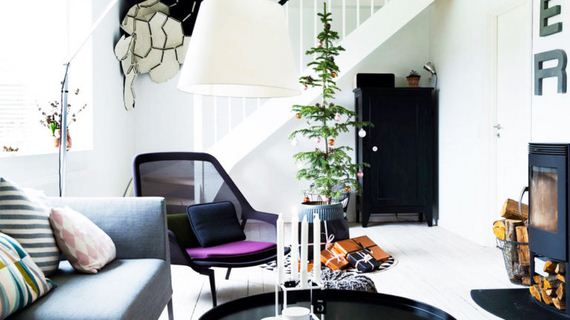 Here's another version of a Charlie Brown Christmas tree that's still quite stylish and sleek. It really pops in this space too! (via)
14. Tiny Dipped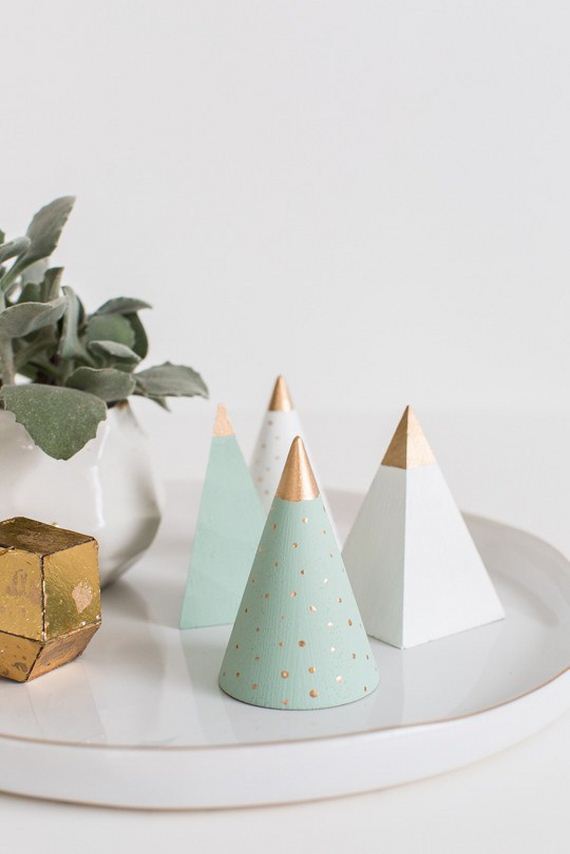 Sugar & Cloth makes these little beauties that we're swooning for. We love that they're dipped in gold and we love the white and mint color combination.
15. PVC Pipe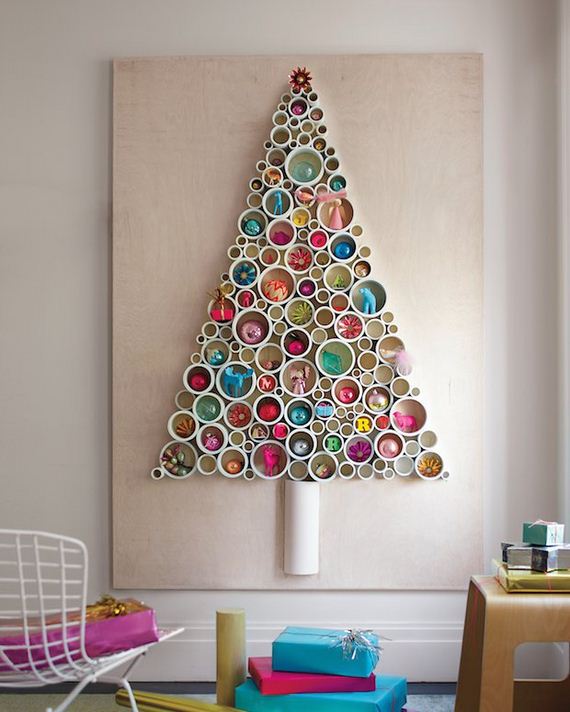 You can even use some PVC pipe to make your own modern Christmas tree. Grab the tutorial over at Make.
16. Garland Teepee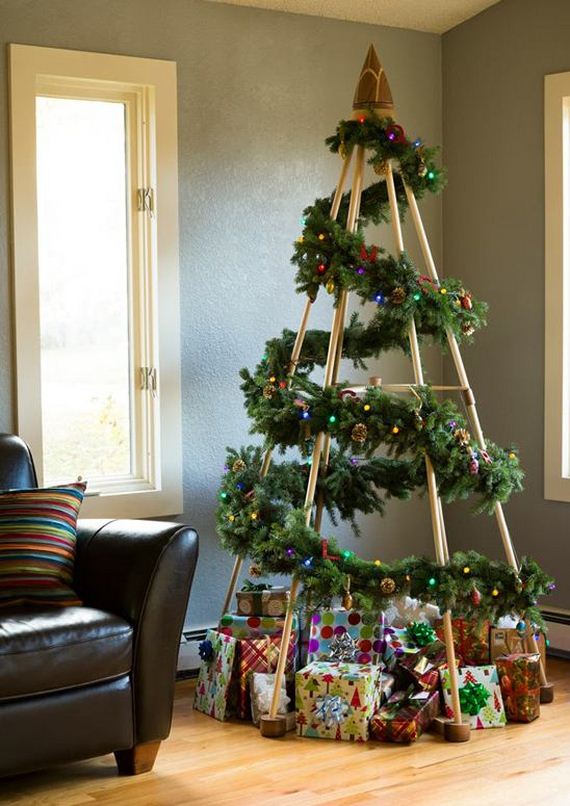 Wedding Chicks featured this Christmas tree teepee and covered it with garland for something extra special and fun. We love its uniqueness!
17. Chalkboard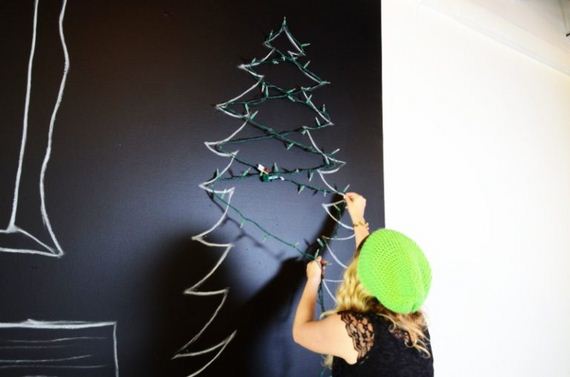 The kids will love this one too. Get them involved in its creation and personalize to your delight. Grab the details at Mr. Kate.
18. Plywood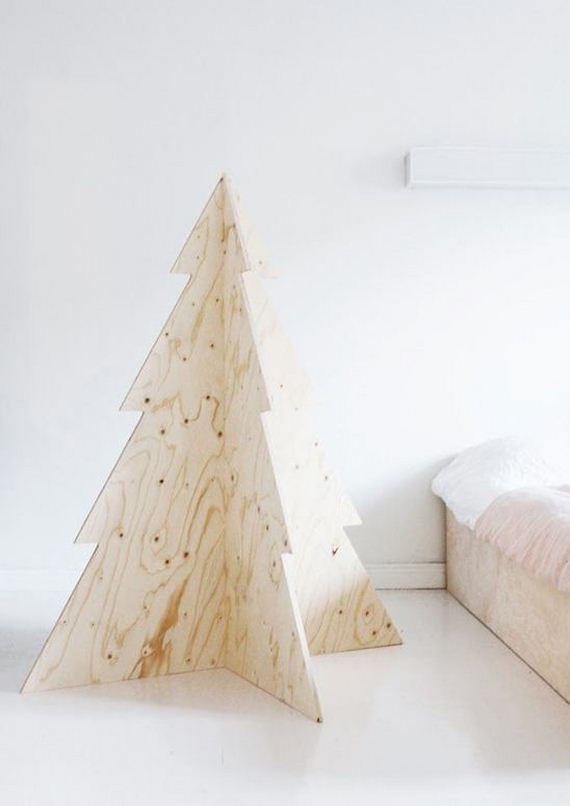 We found this plywood beauty over at Wedding Chicks and instantly fell in love. The edging and all work for the season and the vision!
19. Abstract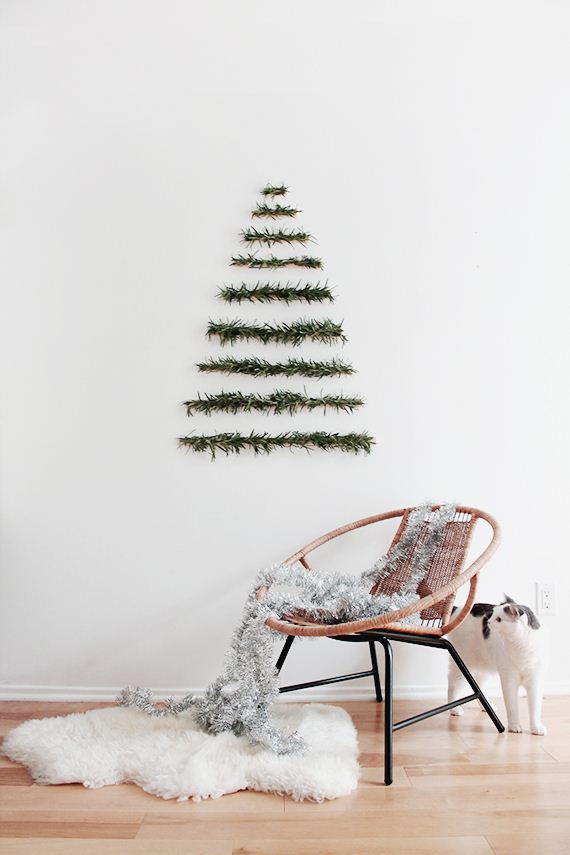 We're loving this abstract hanging tree from Almost Makes Perfect. It's festive but works with those who have a simpler, chicer style.
20. Plywood #2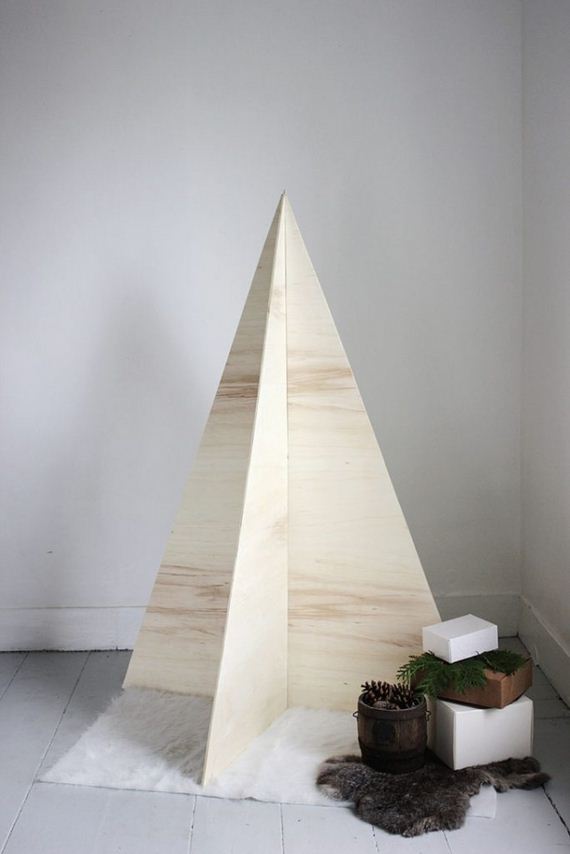 The Merry Thought made a tree out of plywood too that's such as chic and modern. It's much easier than you think to personalize too!
21. 3D Paper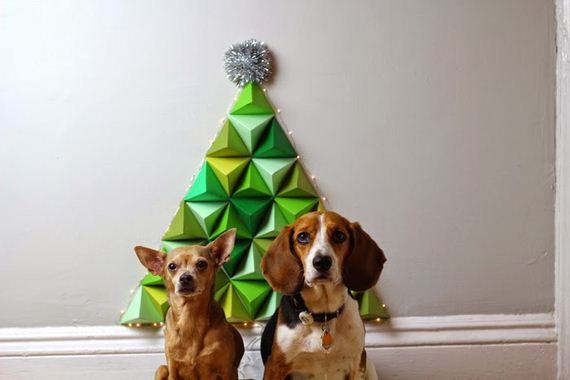 Check out this adorable little geo tree that your furry friends or little ones will love to have around. Grab the details at Poppytalk. Of course, you can use this as inspiration for a bigger tree as well!
22. Honeycomb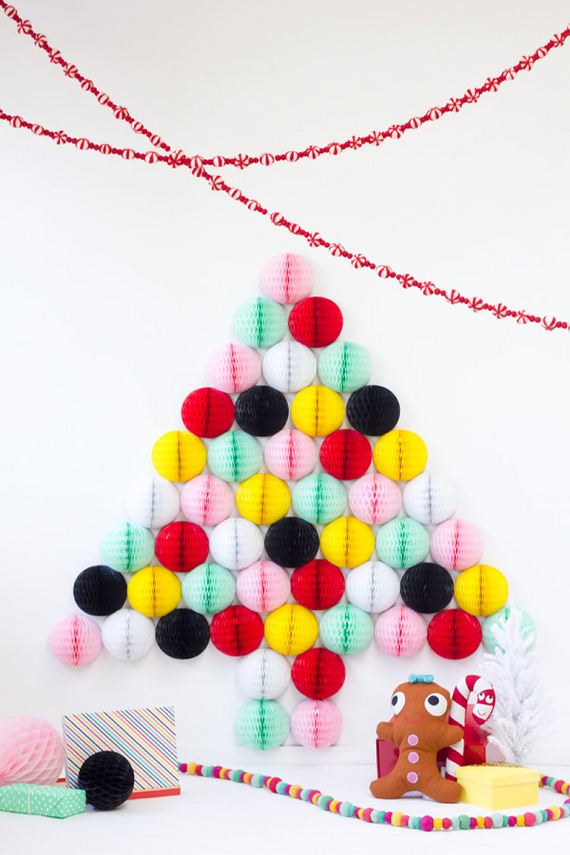 Studio DIY makes this honeycomb-inspired tree that the kiddos will love! It's quite the festive bit of fun for any nook of the house.
---
---