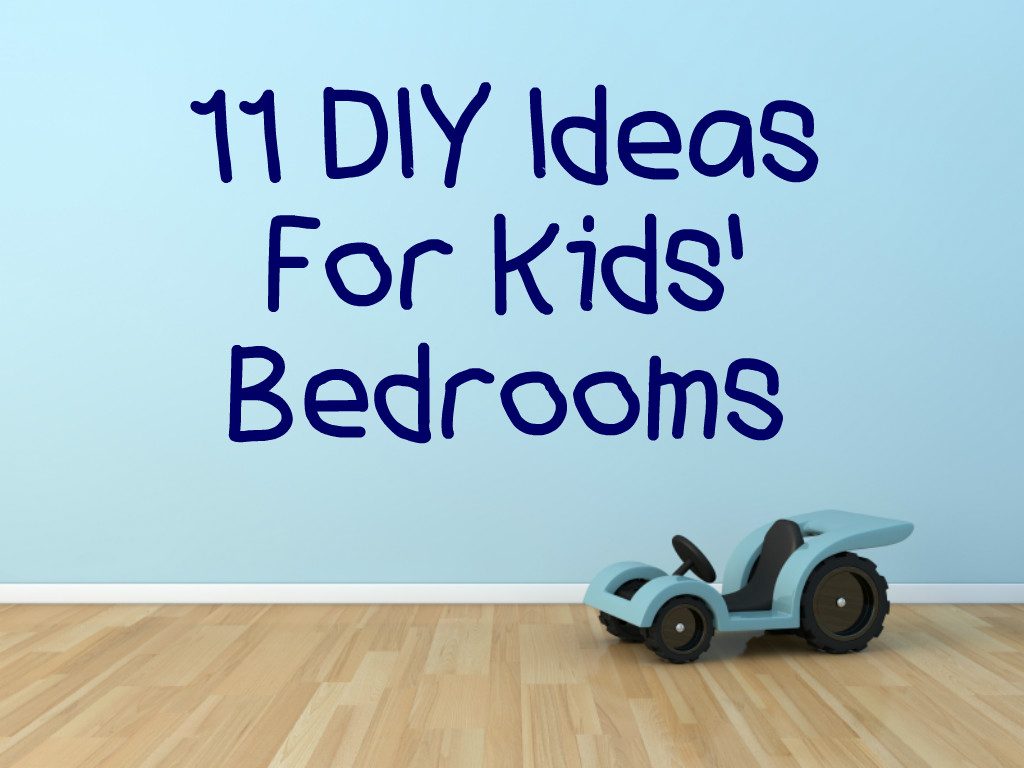 Awesome DIY Ideas For Kids' Bedrooms
Awesome DIY Ideas For Kids' Bedrooms
---
Do you want to give your kid's room a fun makeover? We've collected a series of quick and easy decorating projects that will add style and creativity to any room.
Whether it's a night light, a bookshelf or a rainy day tent, this list has all the DIY tips you'll need to bring some flair and personality to your kiddos' bedrooms.
How To Make Paper Lantern Hot Air Balloons – With this detailed tutorial you can make some beautiful paper lanterns and add a little magic to your child's room, they're super simple to make and look fantastic.
DIY Chalkboard Wall – The kids will love this unique addition to their room because it means they can draw on the wall and not get shouted at! It's a great way for them to get creative and make the space their own…and you don't have to worry because it's easy to rub off!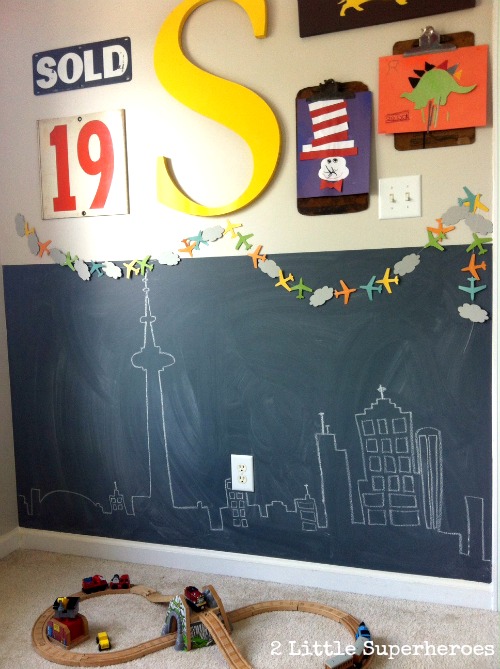 How To Make A Pull-Down Art Desk – This is a great project that will encourage your kids to get artistic. All their bits and bobs can be stored inside the desk keeping clutter to a minimum…they just pull it down when they want to use it!
DIY Shampoo Bottle Monster Pencil Holder – Before you throw away your next empty shampoo bottle, check out this fun craft. Your kids will love having a new place to store their pens and you'll love that they're being kept tidy! It's a win-win!
How To Build A Wall Mount Bookshelf – This wall mount bookshelf is not only a great way to store all your child's reading material but it's an original way to decorate their room too. It only takes a few hours to make and you don't need to be a DIY expert to do it.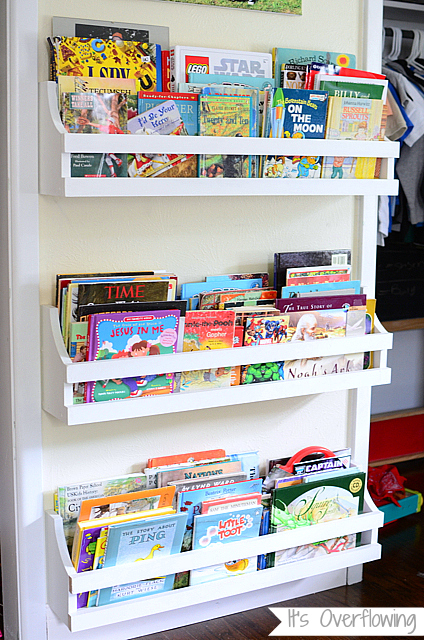 How To Sew A Child's Beanbag Chair– These homemade beanbags are a great way to add extra seating to your child's room. The fun stuffed chairs are a great place for your kids to chill out with their favorite book…or for you to take a two minute breather!
DIY Night Light – Get your kids excited to turn out the lights with this simple night light tutorial. It'll create the perfect atmosphere to help your little ones drift off to sleep and, better yet, they are cheap and easy to make.
How To Make A Mushroom Stool – This fantastic mushroom stool is lightweight but sturdy…perfect for a kids room!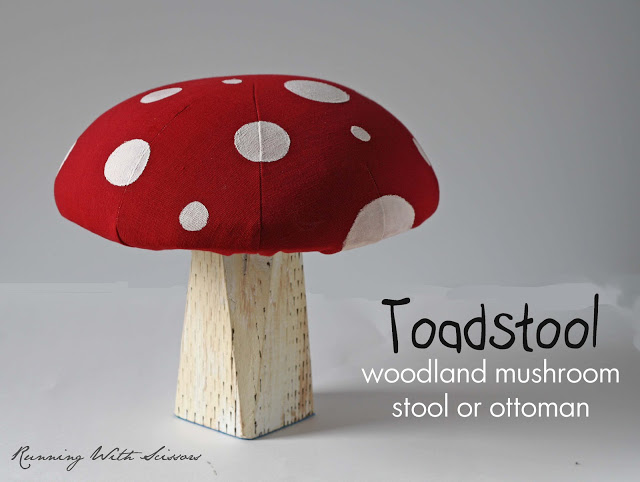 DIY Rainy Day Tent – Children everywhere are fascinated by tent's, teepee's, canopy's and den's…they just love the adventure of camping inside! Why not make your own and keep them entertained on a rainy day.
How To Make Fun Hanging Storage Buckets – Whether it's art supplies or toys, this is a brilliant way to keep kids' stuff off the floor! The hanging buckets are easy to make and they look great. With these, you can decorate and organize at the same time!
Stuffed Animal Storage Solution – Kids seem to have a talent for accumulating stuffed animals! Wait until you see this fantastic storage solution…it's so simple you'll wonder why you haven't thought of it before!
---
---