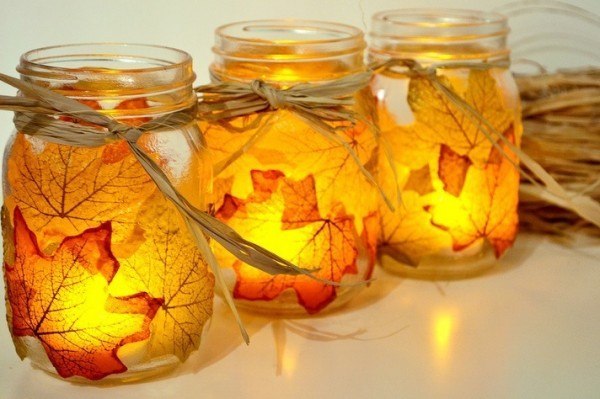 Awesome Fall DIY Projects Using Autumn Leaves
Awesome Fall DIY Projects Using Autumn Leaves
---
It is almost that time of year! Crisp air, pumpkins, warm cider, and colorful leaves! If you are anything like the rest of us you horde a collection of beautiful fall foliage only to have the leaves lose those bold colors and turn brown and brittle. Or they just take up space because you're not sure what to do with them.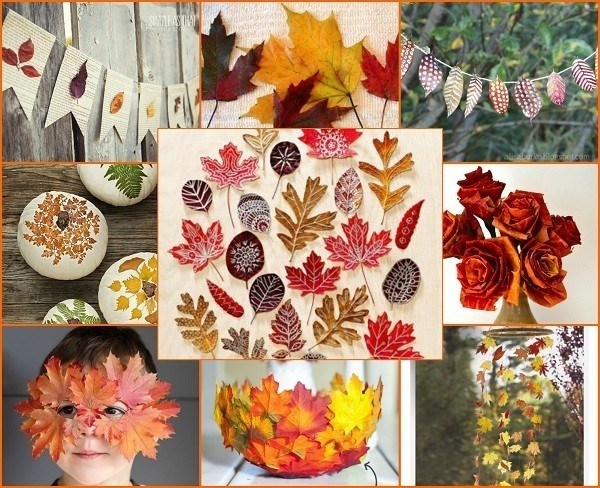 We've solved that problem! We scoured the internet and found the best projects we could involving leaves. We even found a few easy and helpful ways to preserve those gorgeous colors for as long as you need them!
Take a look at the rest of the list and make a plan of action for as soon as those leaves start to change!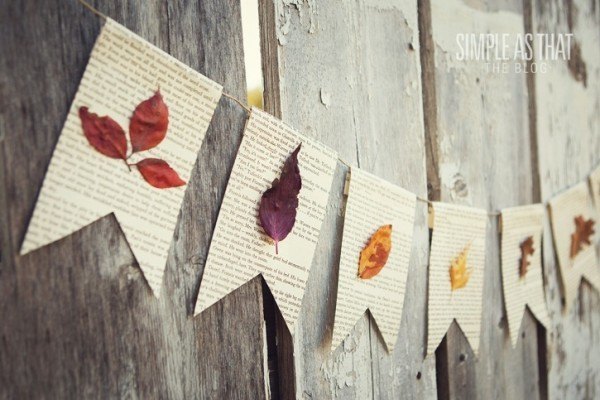 Book Page Banner with Fall Leaves – This cute banner brings together two of our favorite things – autumn and books! Find some pretty leaves to glue on loose book pages and fold them over a bit of twine for your next party!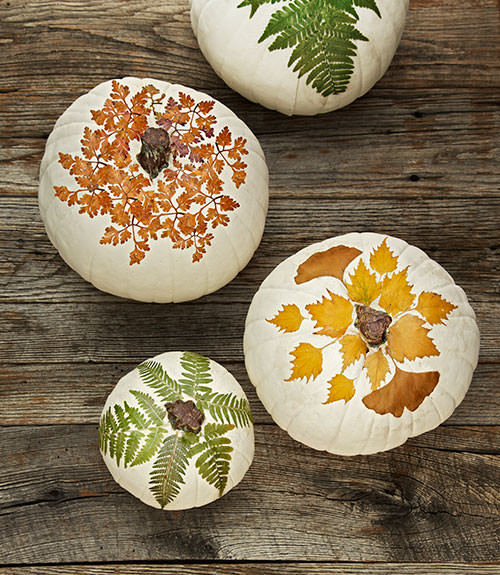 Decoupage Pumpkins – If you are not into the mess of carving pumpkins, here is an idea to incorporate your favorite fall leaves into a simple pumpkin design. Just paint the pumpkins a solid color and use Modge Podge to attach your favorite foliage!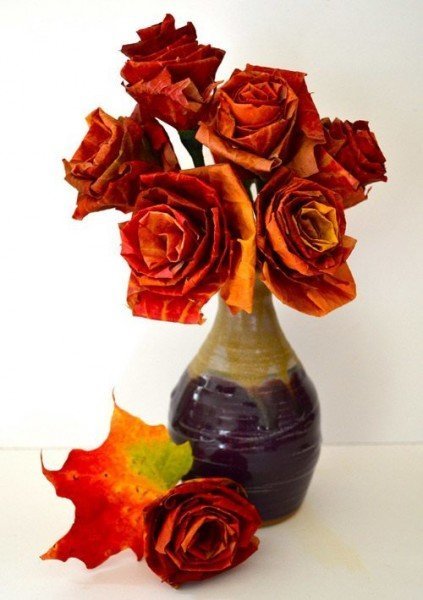 Autumn Leaf Roses – These gorgeous roses are completely made out of leaves! This is a pretty easy to follow tutorial but in case it is hard to understand (or if you are a visual learner) we also found this handy video.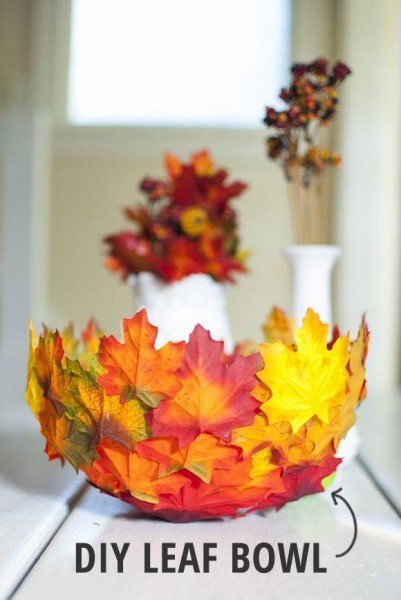 Autumn Leaf Bowl – Use this fun balloon method to create a festive autumn leaf bowl! They use fake leaves in the tutorial but you could just as easily use real leaves. Try one of our preservation methods listed below and maintain those lovely autumn colors!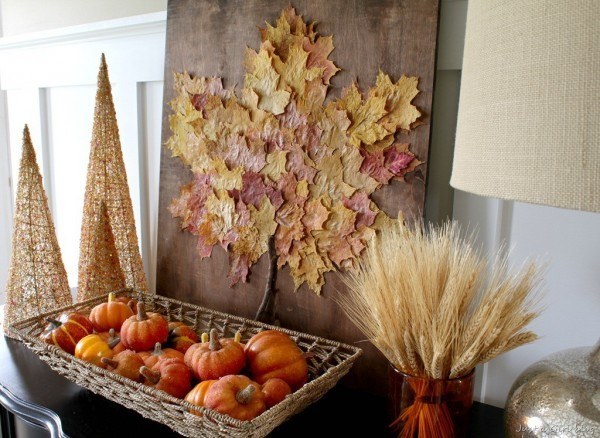 Maple Leaf – Use maple leaves to make a…maple leaf! For something fun and festive that will last for a while follow this easy tutorial with lots of helpful pictures!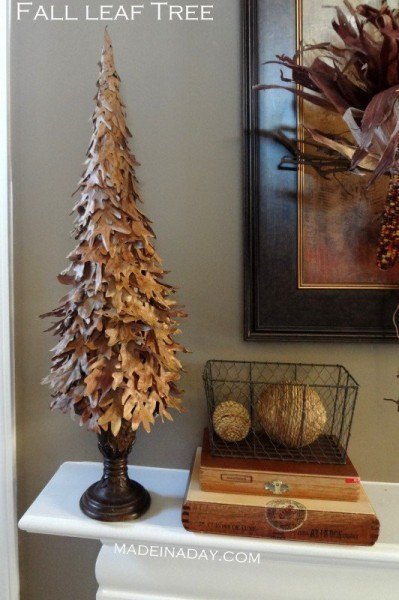 Fall Leaf Tree – Isn't this tree gorgeous? The tutorial is so easy too! Make one for your home today, maybe even use so brightly colored leaves to create a truly stunning piece of decor.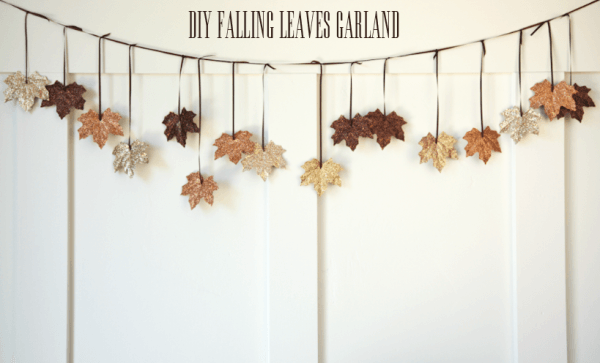 Glitter Leaves – This lovely garland would make a great decoration for an autumn themed party! Even better, all these leaves shimmer and sparkle with glitter!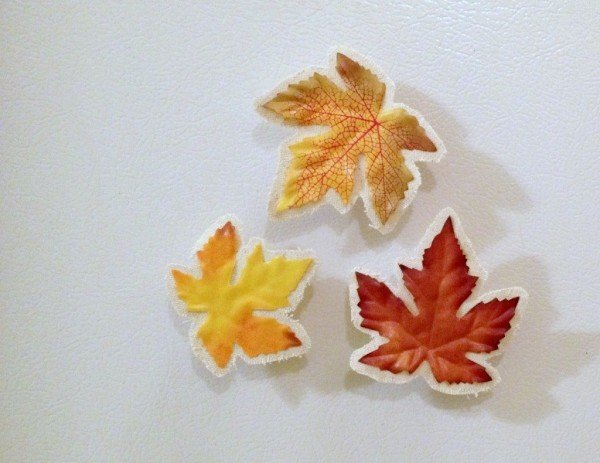 Autumn Leaf Magnets – These cute magnets are a great way keep the autumn spirit around long after the colors have faded and all the leaves are gone!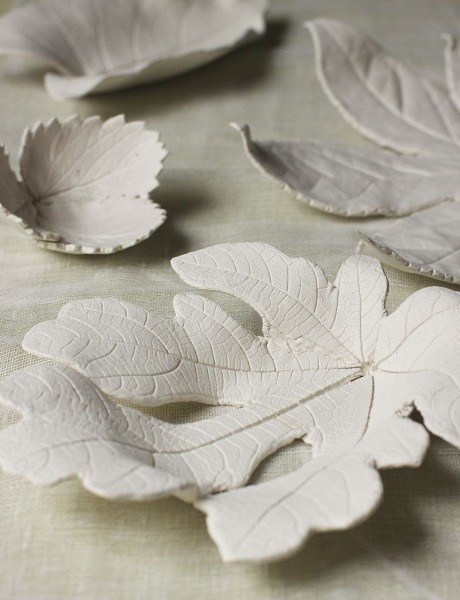 Clay Leaf Bowls – These stunning clay bowls are so beautiful and easy to make! Find your favorite leaves outside and press them into some air dry clay to create these beautiful patterns.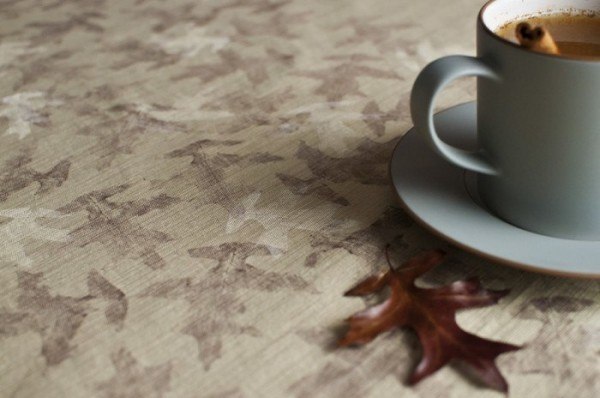 Leaf Printed Tablecloth – Use a leaf to create this charming, rustic tablecloth to use during this cozy time of year.It's as simple as paint and press!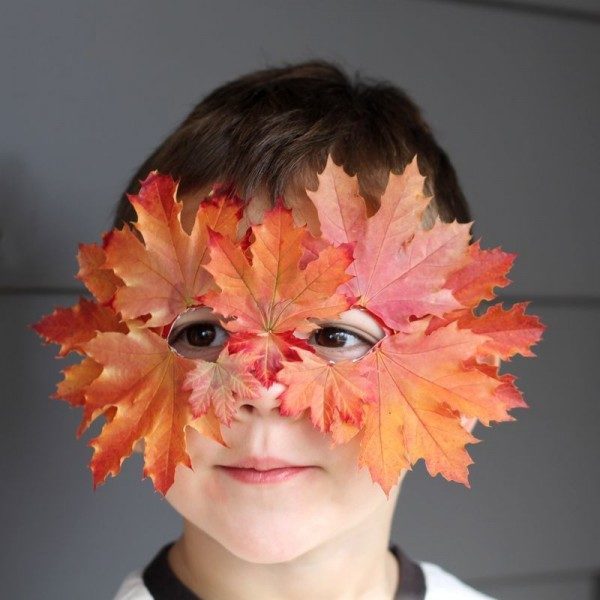 Autumn Leaf Mask – Create some truly magical experiences with this majestic autumn leaf mask! You could even use this as part of a Halloween costume!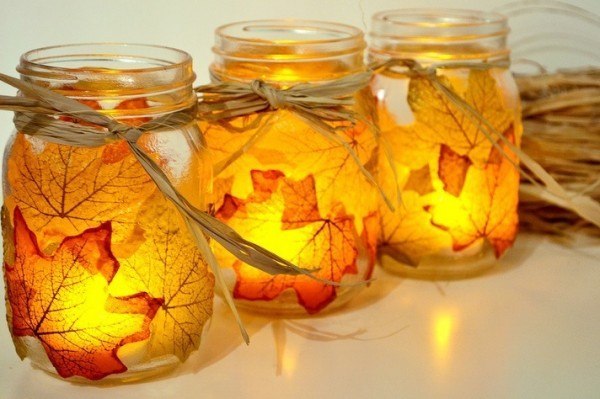 Leaf Mason Jar Luminaries – These gorgeous luminaries never go out of style! Use real or fake leaves to decoupage leaves onto mason jars, or any other glass container, light a candle and enjoy the warm glow.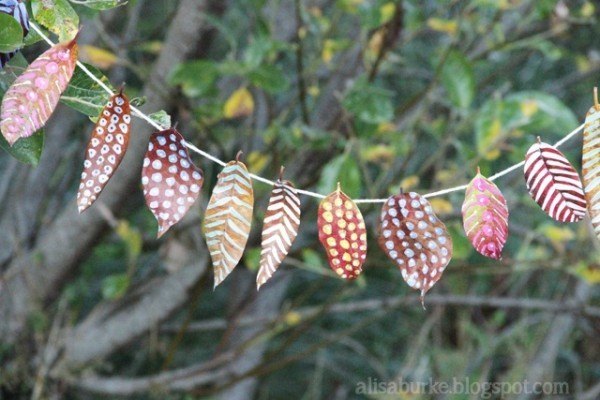 Painted Leaf Garland – If you're looking for a simple project that even the kids could help out with, this might just be it! Create a customizable leaf garland with hand-painted leaves.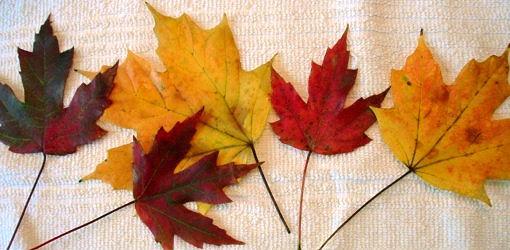 Preserving Leaves with Glycerin – We found a couple different ways to preserve autumn leaves that each have their own positive qualities. Using glycerin preserves the color and leaves the leaves soft and pliable. The process is really easy but the leaves will have to soak for several days.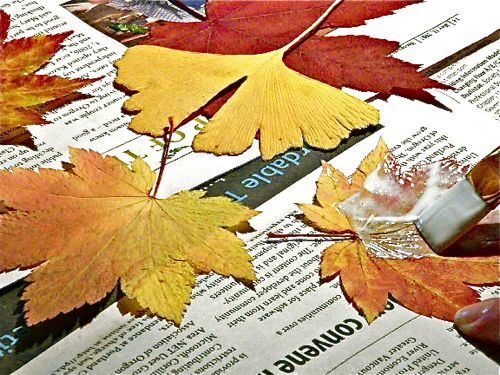 Preserving Leaves with Madge Podge – Preserving them with Modge Podge is another option but you have to iron the leaves first between wax paper to flatten them out. Then paint them with Modge Podge and let them dry. The color is perfectly preserved but the leaves end up stiff and a little brittle with a glossy sheen.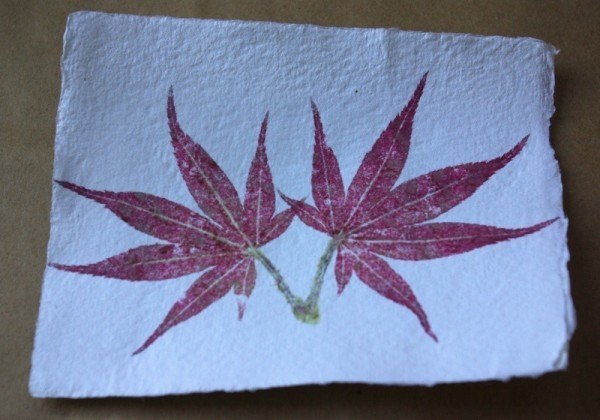 Hammered Leaf Prints – Let out some frustration and create some beautiful natural prints at the same time! You can use this for more than just leaves too! Flowers are great as are different kinds of plants. The process takes some work, but the tutorial clearly outlines the process and tools that you'll need.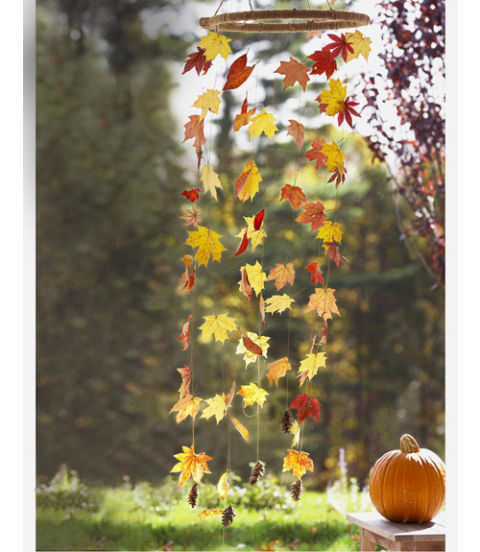 Leaf Wind Chime – Use beautiful found leaves to create a fun, seasonal wind chime or mobile for your decorating needs.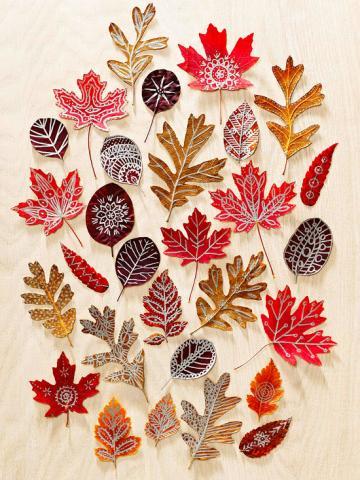 Doodle Leaves – Probably our favorite autumn leaf project, these gorgeous doodled leaves are fun and creative! Grab a white sharpie and go to down with the doodles. There is no wrong way to doodle on a leaf.
---
---