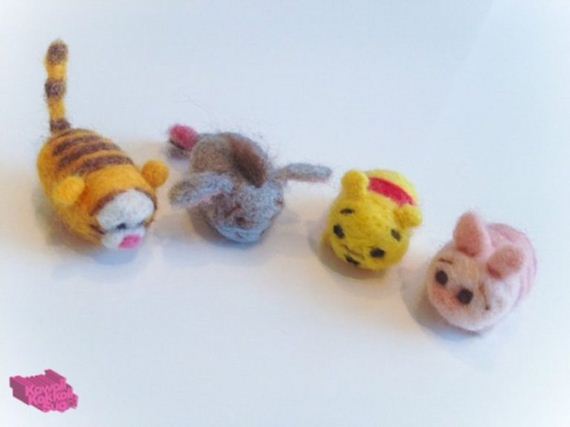 Awesome Needle Felted Characters
Awesome Needle Felted Characters
---
Check out these 15 awesome character ideas that will help you needle felt your way through your favourite TV shows and movies on your next block of time off.
1. Totoro from My Neighbour Totoro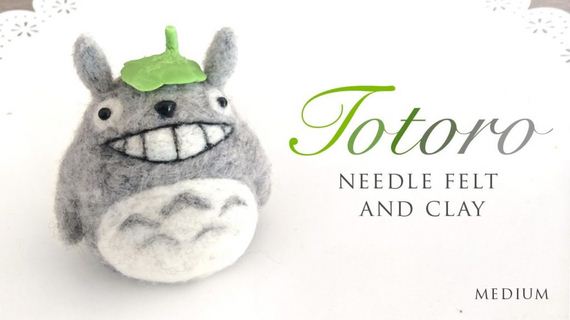 Are you still on the newer side of needle felting but you're ready for some character themed things that let you practice adding detail despite working with a simple shape? Have you always had a place in your heart for anime style movies with stories that stay with you? Then this Totoro felting pattern from Maqaroon is the perfect one for you. We love the way they used clay to add the leaf!
2. Ana from Frozen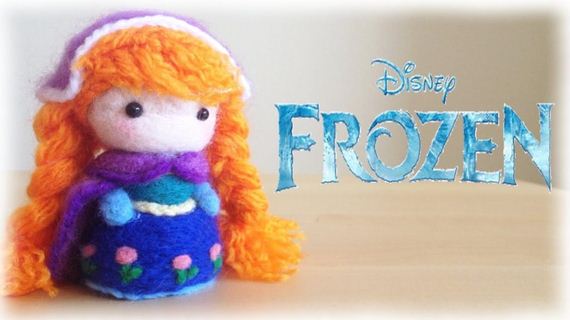 Are you a Disney enthusiast who loves characters and princesses so much that you're willing to put quite a bit of effort into adding details even after you've built the basic body and head shapes for your character? Then check out this adorable Ana pattern from Frozen! Flying Mio shows you how to felt her face, dress, and cape but add her eyes and hair using yarn and beads.
3. Stitch form Lilo and Stitch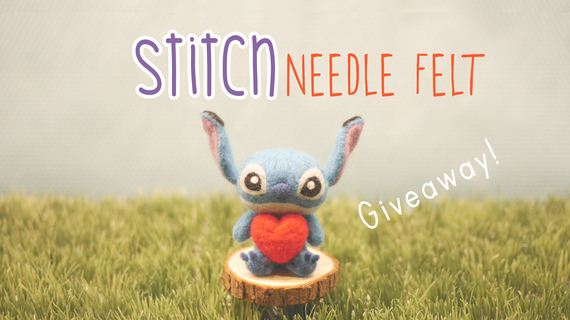 Have you been in love with the concept of "ohana" ever since you saw Disney's Lilo and Stitch as a kid? Is it something that you and a family member have bonded over? Then a needle felted Stitch will make the perfect gift when you want them to know you're thinking of them! We love this little Stitch tutorial from Budget Hobby on particular because he's holding a simple red heart out to whoever you give your final product to, just to make them feel even more loved.
4. Batman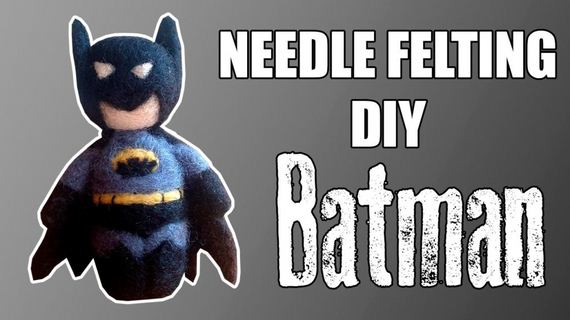 Perhaps you know someone whose day needs saving and, given their taste in comic books, the best way to do that is to make them their very own miniature super hero? Then check how this adorable needle felted Batman! He's even more cartoonish in his shape and design than the average Batman drawing, making him look friendly rather than intimidating, so he's the perfect cheer-up trinket for comic lovers. Felting Madness shows you how he's made.
5. Napstablook from Undertale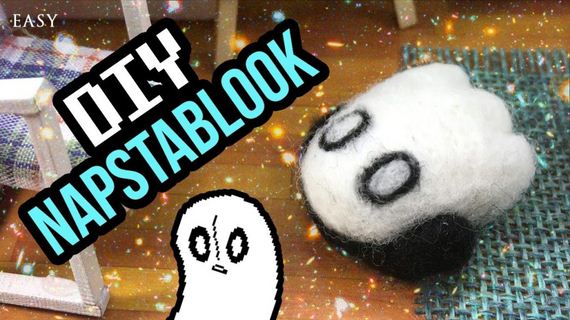 Are you a huge video game fan with a penchant for the cute characters that pop up throughout the stories of your game, even if they're not the main characters? Then you're probably already familiar with Napstablook, but if you're not, get a Google search going right away! For those who know and love this little ghost already, check out how to felt your very own on Maqaroon.
6. Winnie the Pooh felted Tsum Tsum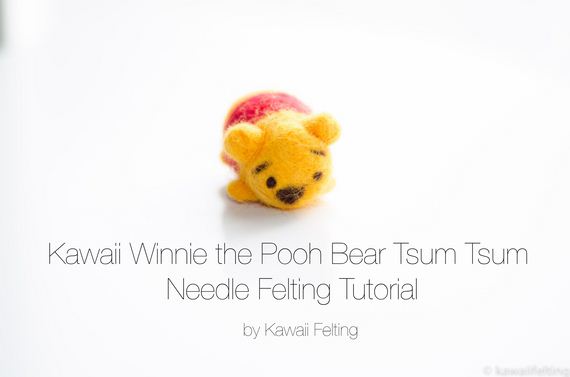 As if the idea of felting your very own Winnie the Pooh doll wasn't fun and cute enough, this tutorial by Kawaii Felting will help you make a version that's even cuter than the average Pooh project because it's shaped like a Disney Tsum Tsum! These are adorable little rounded versions of classic Disney characters that are perfect for snuggling or stacking like decor and although the original Tsum Tsums aren't needle felted, making things yourself is always a thrill.
7. Flowey from Undertale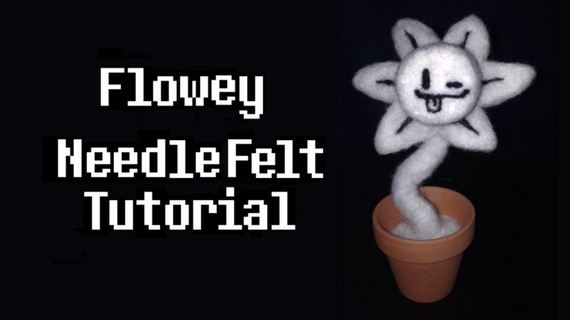 Did you love the idea not only of needle felting yourself a character from one of your favourite video games, but of making one from Undertale specifically, but you already did the Napstablook in one afternoon and you want another? Then check out this cute tutorial for making your very own Flowey as well! Get the full details on SpookyBoo.
8. Isabelle from Animal Crossing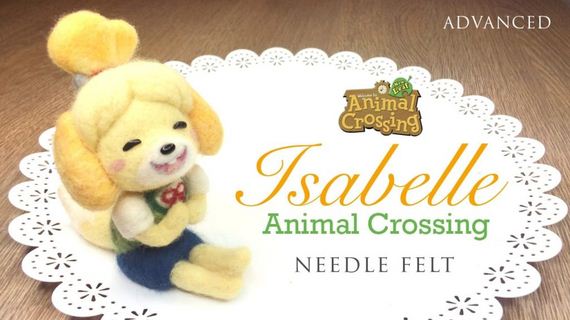 We're actually not very good at video games, so one of the only things we ever played successfully was Animal Crossing. Imagine how excited we were, then, when we came across this tutorial for a needle felting tutorial that teaches you how to make Isabelle from the game! This project is a great practice in making links, clothing details, and facial features. See it all happen on Maqaroon!
9. Raichu from Pokemon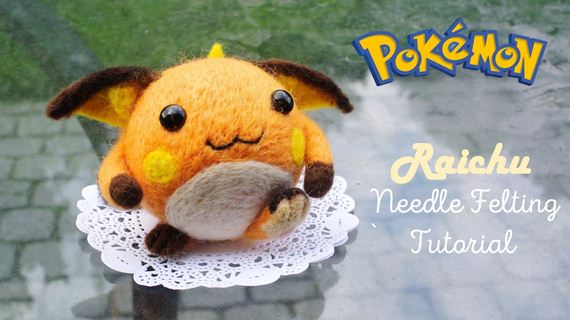 Are you a life-long Pokemon fan, or perhaps even a newfound fan thanks to the release of Pokemon Go? Then you'll be pleased to learn that there are countless needle felting character tutorials out there for you! Perhaps the one that caught our eye the most was this adorable Raichu. It doesn't show in this picture but if you turn the little figure around, you'll see that SmellieMellie teaches you how to make it from the tip of its ears to the tip of its lightning bolt tail!
10. Mudkip from Pokemon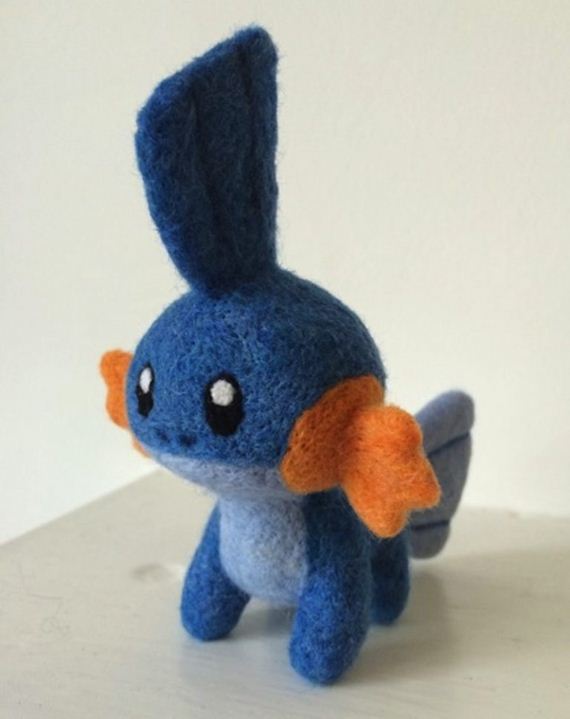 Were you very excited by the idea that you can needle felt your own Pokemon but you're actually more of a fan of the newer generations of Pokemon than the older ones? Don't worry, we won't judge you! We'll just help you find tutorials to get your new generation crafting on instead. Check out the details on how to needle felt this adorable little Mudkip on DreamAlchemist!
11. Pikachu from Pokemon (with a Pokeball)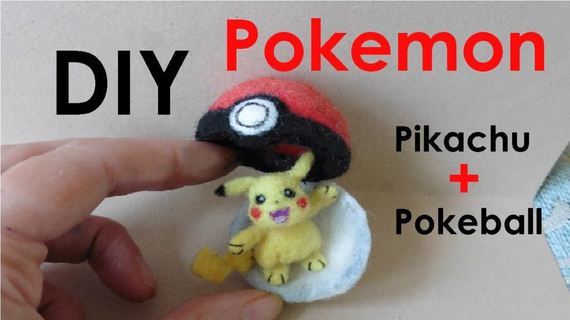 When we said "miniature" felted characters, were you really thinking miniature? Well, if tiny characters are a challenge you're willing to take on and you've ever enjoyed Pokemon, then this tutorial from The Wishing Shed will help you have the perfect crafting afternoon. They teach you not just how to make your own Pikachu, but how to felt one that's extra tiny and comes with its very Pokeball to sit inside!
12. Hello Kitty (with a hamburger)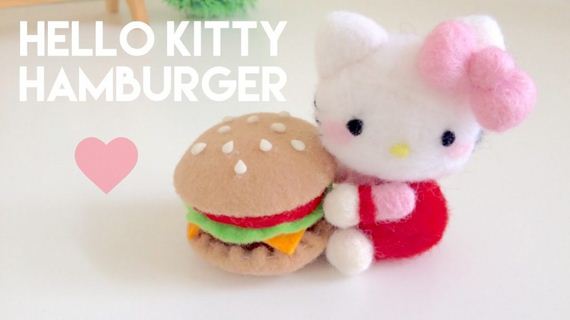 We've talked a lot about adorable kawaii cartoons, but if we're going to discuss those then there's one little lady that we simply cannot leave off our list: Hello Kitty! The character Hello Kitty is a pretty easy, rounded shape but a lot of fun to make, so just in case you're looking for something that will take a little more time, Flying Mio has a tutorial that will teach you not just how to felt your own Hello Kitty, but how to felt one that's holding a big, delicious burger!
13. Neko Atsume Kitty Collector cats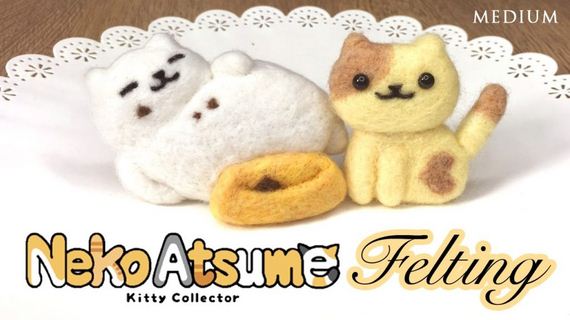 If you haven't downloaded the smartphone app Neko Atsume yet, you're missing out. Pause your reading just for a moment and go download it right now- you won't be upset! Once you've done that, come back here and check out how Maqaroon felted their own little cats inspired by the ones that will wander into your virtual backyard in the phone app.
14. Miniature felted Tigger, Eeyore, and Piglet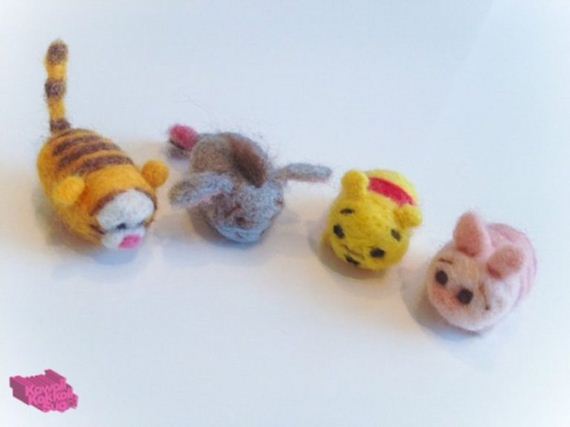 We already talked about needle felting a Disney Tsum Tsum inspired Winnie the Pooh, but what about the rest of the cast? Pooh has so many friends who would make adorable Tsum Tsums as well! That's where this awesome tutorial from Kawaii Kakkoii Sug comes in. They teach you how to needle felt yourself a Piglet, Eeyor, and Tigger to go along with your Winnie the pooh, all the the classic, adorable Tsum Tsum shape.
15. Baymax from Big Hero 6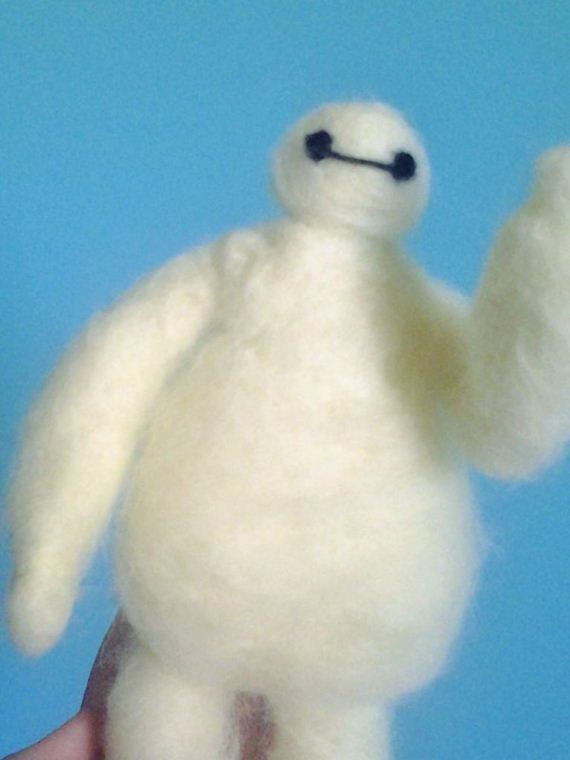 ---
---