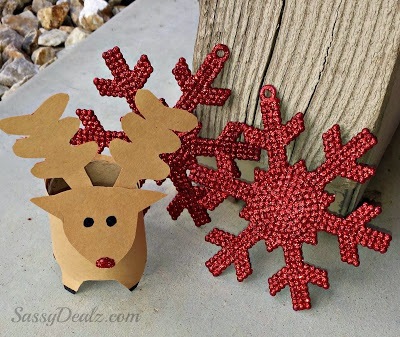 Awesome Things To Make With Paper Rolls This Christmas
Awesome Things To Make With Paper Rolls This Christmas
---
If you are like some of us here, you probably horde all sorts of "craft supplies" because you just "never know when you might need it." We've all been there, you are in good company.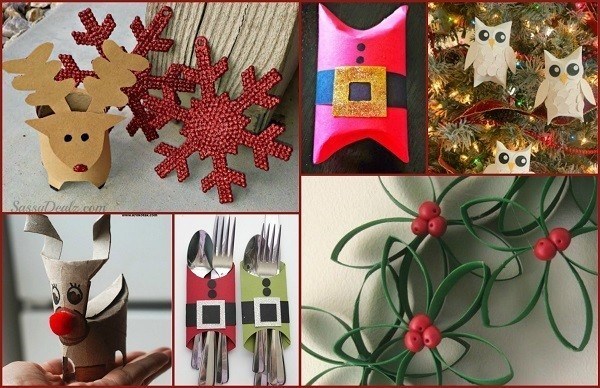 Today is the day, though, to break out those bags of toilet paper rolls that you have been ferreting away and put them to excellent use! We have a whole slew of crafts that you can make for this holiday season and the only cure is more toilet paper rolls! Get out your scissors because we are going to town on these little cardboard tubes!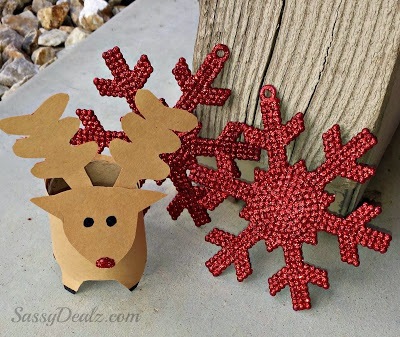 Toilet Paper Roll Reindeer – These little reindeer make for a great little team of cuties to decorate your house for the holidays, and since they're so easy to make even the kids can play with them without worry!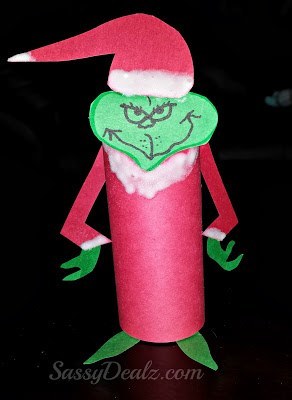 The Grinch – Who doesn't love the story of the Grinch? Make your own grinch to hang out in your home this holiday and try to make his heart grow three sizes!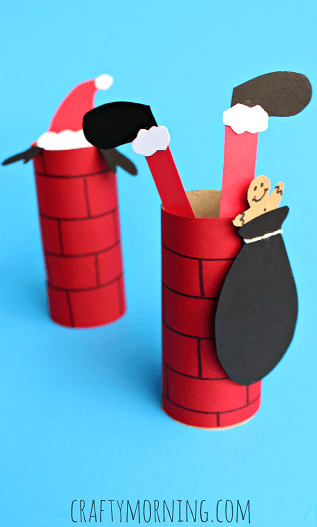 Santa Going Down The Chimney – This is a great craft for little hands to assemble and help with! Keep the kids occupied with this simple and fun craft.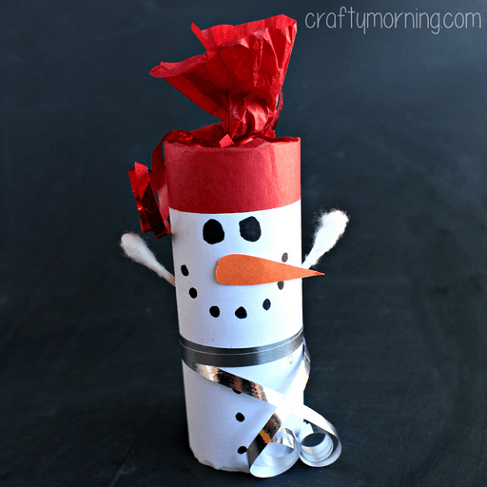 Snowman – These little snowmen can be decoration, or you can use them a gift boxes for little stocking stuffers!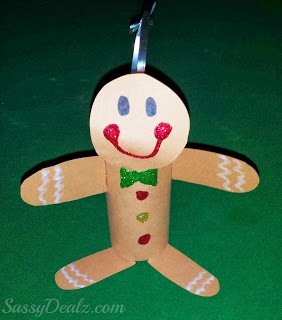 Gingerbread Man – Let the kids design their own gingerbread men without the mess of decorating cookies (all that frosting, just piled on the cookie…) and all you need it paper, markers, and toilet paper rolls!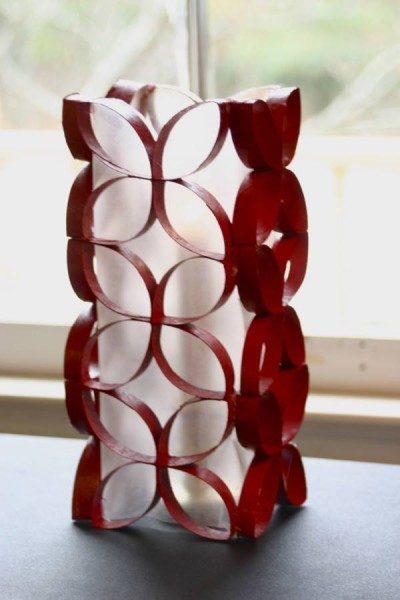 Christmas Candles – How pretty is this candle upgrade? You could use this design any time of year and paint it with different colors!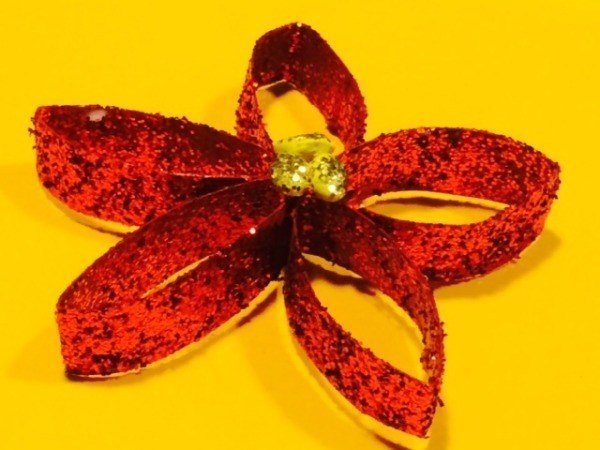 Toilet Paper Tube Poinsettia – Make your own bouquet of poinsettias or use these pretty little fake flowers as ornaments to dress up your Christmas tree!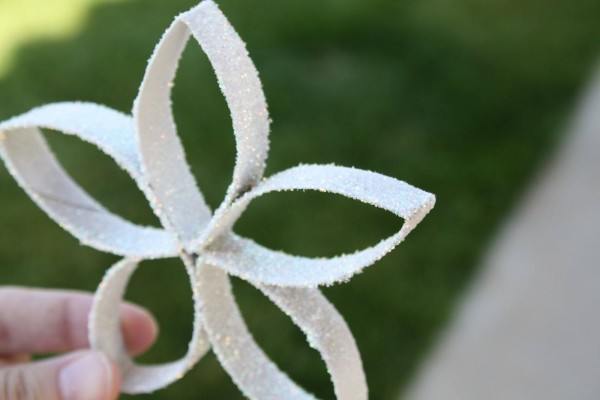 Stars – Just like the poinsettias above, you can make stars using the same technique and different colors!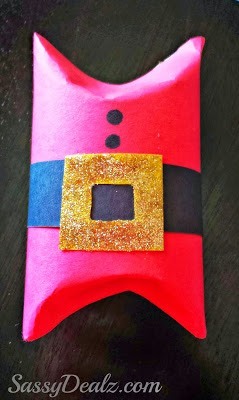 Santa Suit Gift Box – Make some great gift boxes for tiny gifts with this super easy tutorial for Santa suit cardboard rolls.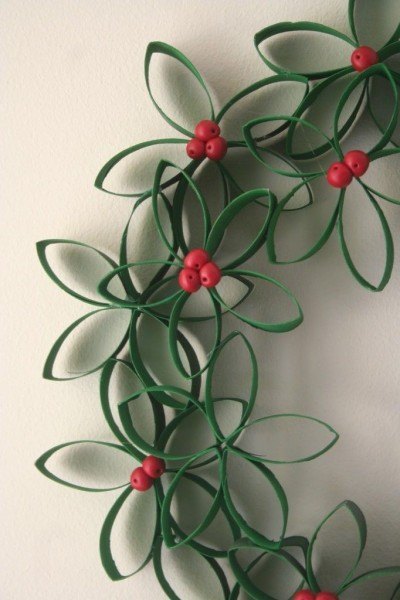 Wreath – These are all over the internet, but maybe this year is the time to give this toilet paper tube wreath a shot!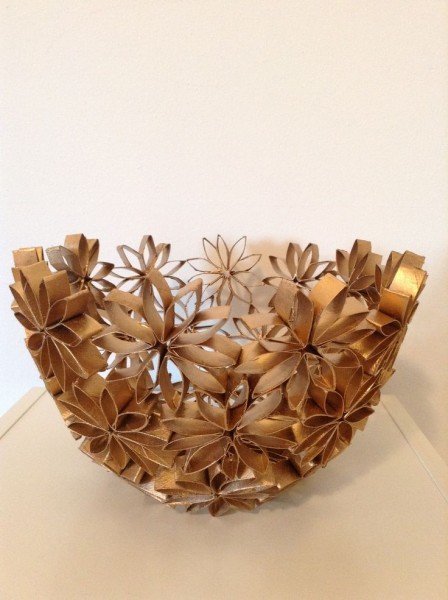 Gold Flower Bowl – Create a beautiful display bowl with this simple tutorial and fill it with ornaments, pinecones, or other seasonal decor items!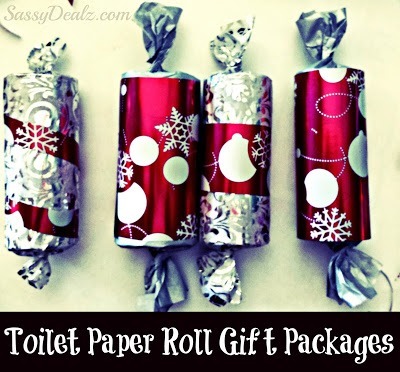 Gift Boxes – These little candy roll gift boxes are absolutely adorable and make the perfect stocking stuffer wrapping!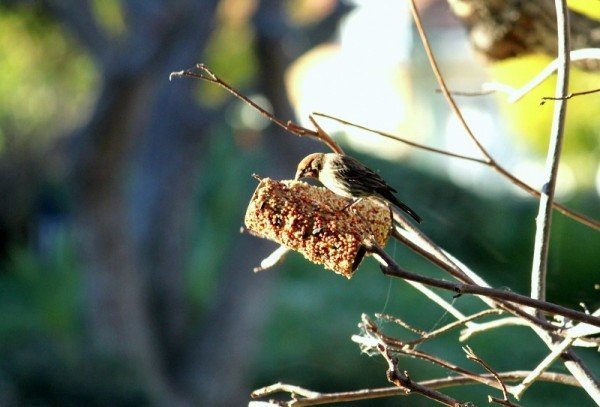 Bird Feeder – Give the winter birds a gift too with these easy to make toilet paper tube bird feeders! Peanut butter and birdseed is all you need to complete this project.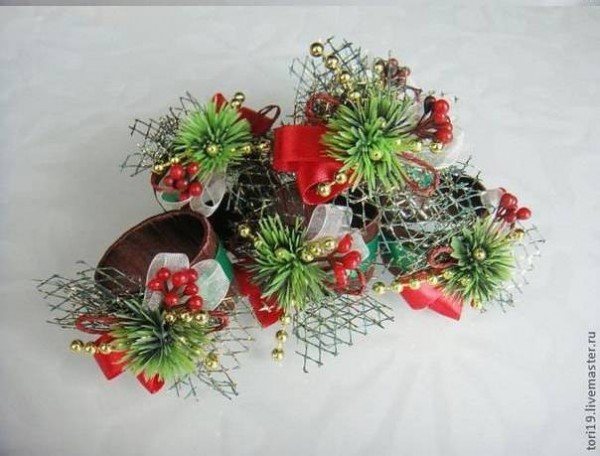 Napkin Rings – Top off your holiday table with these charming little napkin rings that are made out of, you guessed it, toilet paper tubes!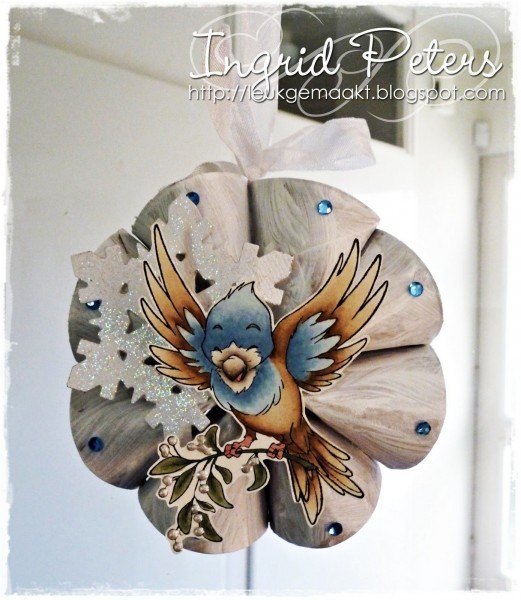 Snowflake Decoration – For something made out of toilet paper tubes, this is absolutely gorgeous and a clever technique for using the recycled tubes!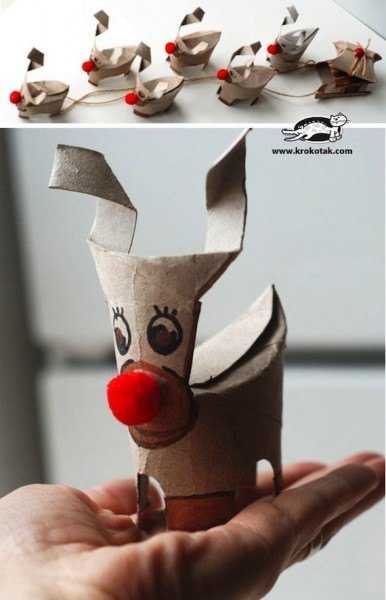 Cute Reindeer – These little cartoon faced reindeer will look adorable adorning a mantle and no one will guess that you made them out of toilet paper tubes!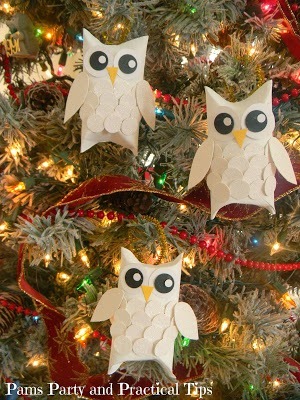 Owls – Add these cute little critters to your Christmas tree or give them out as gifts to the owl fanatics that you know.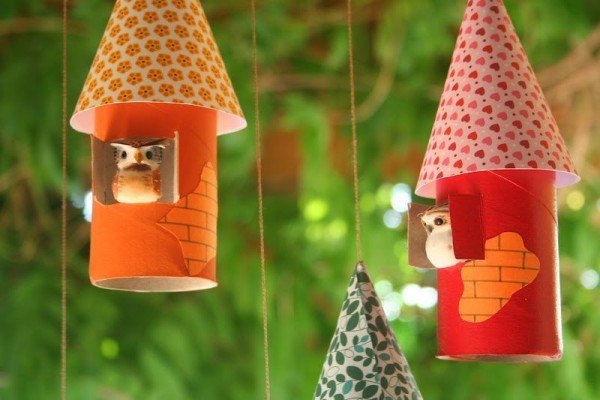 Fairy House Ornaments – These charming little houses will delight your kids to no end! The directions are in Hungarian but with Google translate and all the images that she provides you should have no problem following along!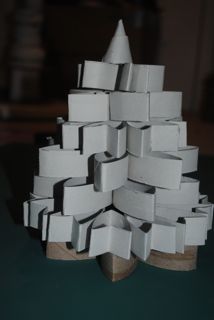 Christmas Tree – Make this pretty little 3D Christmas Tree with this easy to follow tutorial and make yourself a cute little table decoration! Paint it for even more fun!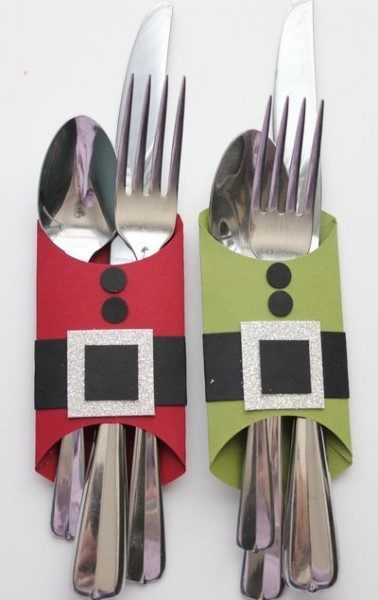 Utensil Holder – These make excellent additions to your holiday table! Dress up your silverware like little elves (the napkin could be folder to look like a little hat)!
---
---