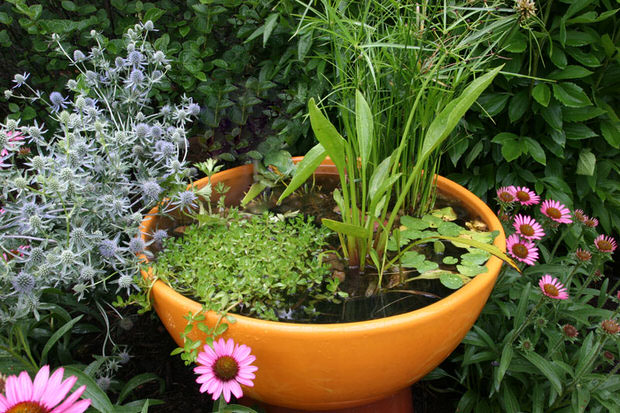 Awesome Water Feature Ideas
Awesome Water Feature Ideas
---
With this round-up of beautiful water feature ideas, you can do just that! Whether you're a DIY expert or you're a bit of novice, this list has something for everyone.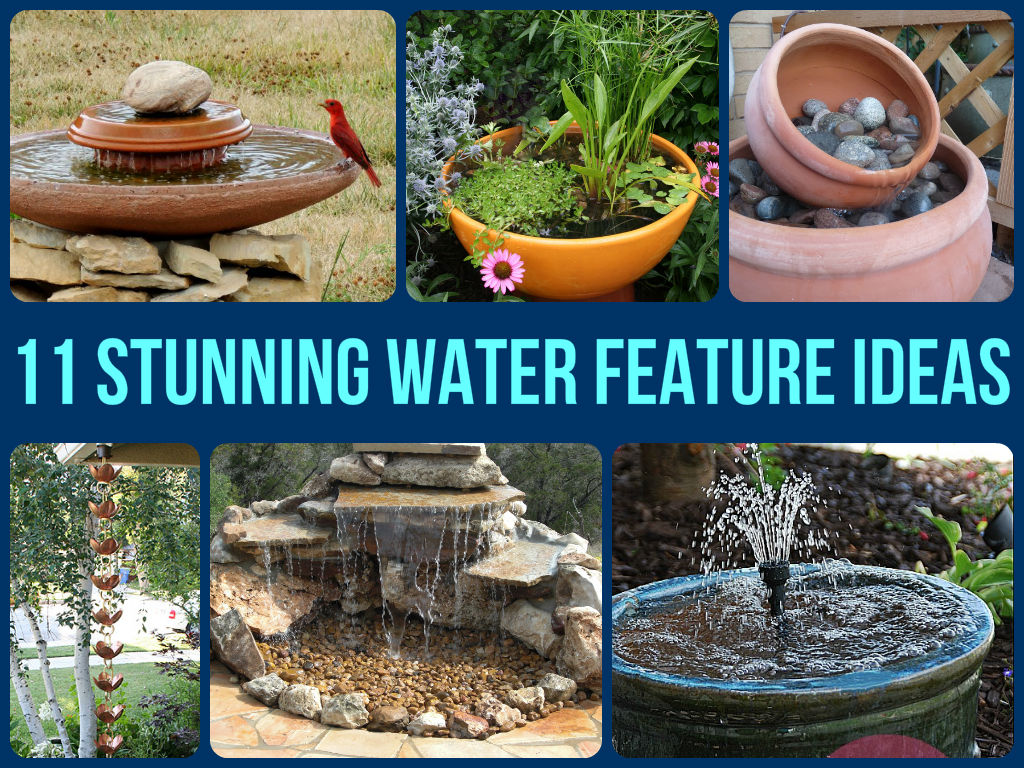 Check out all 11 ideas below…
DIY Recirculating Fountain – This inexpensive fountain looks amazing in any garden and is really simple to make. Choose any ceramic pot you want and make it blend in beautifully with your garden while creating a fantastic stand out feature to be enjoyed year round.
How To Build A Low Maintenance Water Feature – This is a DIY that everyone can have a go at! It's quick and simple, and you wont need any special equipment!
DIY Vertical Water Feature – With this fantastic tutorial, you can enjoy a rain chain even when there's no rain!
Make Your Own Watering Can Fountain – Up-cycle an old watering can to create a beautiful centerpiece for your garden.
Homemade Bird Bath – Encourage wild birds into your garden by providing clean, fresh water all year round with this solar powered bird bath.
Copper Spiral Water Feature – This may be a simple DIY but boy, is it effective! By twisting copper piping into interesting shapes, you can create a beautiful outdoor feature!
How To Make A Container Water Garden – You don't need to build a fountain in your garden to be able to enjoy the sounds of water! Why not give this container project a go instead?
DIY Shower Fountain – Easy to put together, then easy to sit back and listen to!
How To Make A Pond-Less Waterfall – Enjoy the sights and sounds of running water without the maintenance of a pond!
DIY Flower Pot Fountain – Forget about buying an expensive fountain, make one from your old flower pots instead!
Rain Chain DIY – Rain chains are a beautiful and practical way to create movement in the garden, directing water in a stylish motion!
---
---