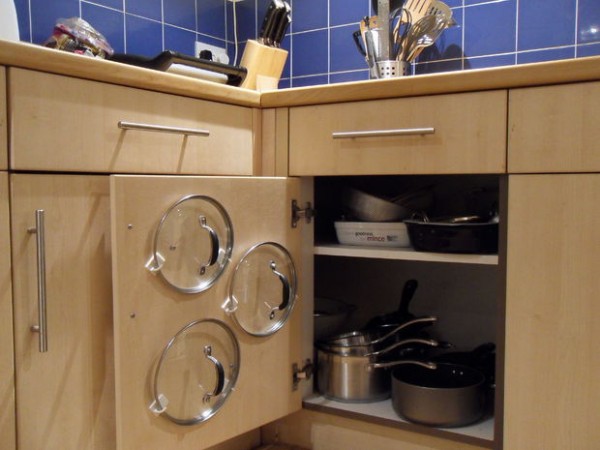 Awesome Ways To Declutter The Kitchen
Awesome Ways To Declutter The Kitchen
---
Use everything in your kitchen to it's full purpose. Whether you need to keep under the sink clutter free, or need somewhere to keep your mail, we've got something for you!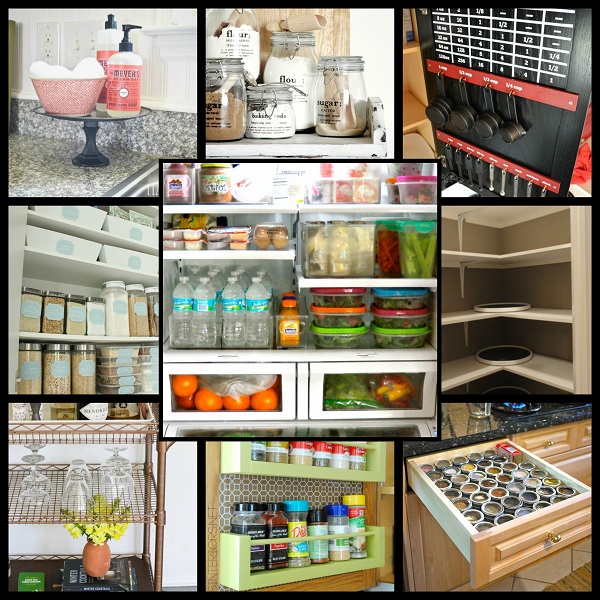 The best part about these tutorials is most of them are very inexpensive, or use things you already have! Sometimes you just need a quick and easy fix to get organized.
---
 Refrigerator Command Center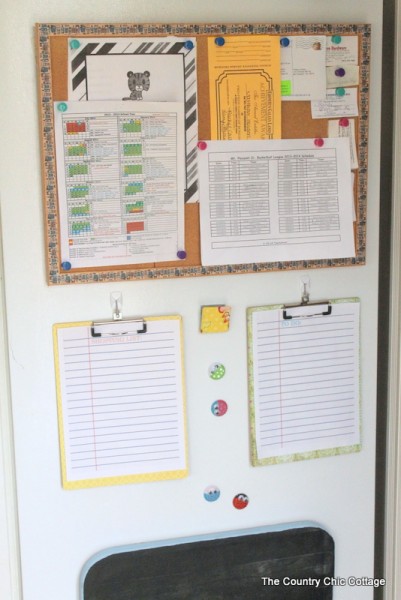 You don't always need a huge fancy command center to get things done. If you have a small family, or particularly little ones, this easy command center gets the job done!
---
Pantry Pretty: Dollar Store Pantry Makeover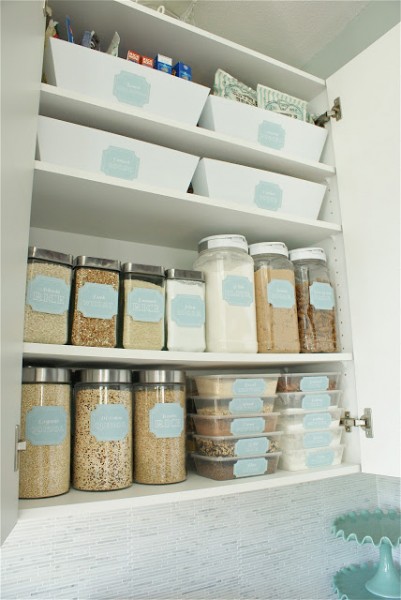 Matching labels are a quick start to a new pantry! From there, get matching containers, and store things in bulk!
---
DIY Produce Rack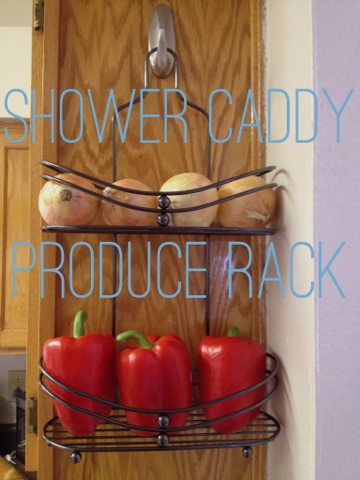 For produce that doesn't belong in the fridge, it can be difficult to find a place to store it! This great hack keeps your produce off the counters.
---
DIY Kitchen Utensil Drawer Organizer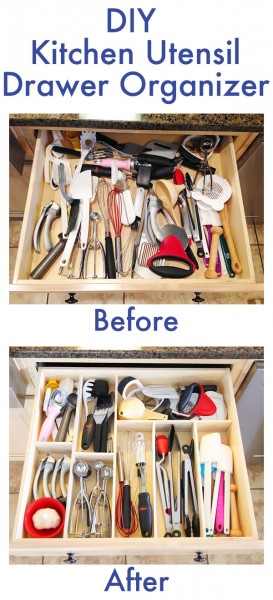 It's time to get rid of the drawer clutter. It can be a daunting task, but this great tutorial simplifies it!
---
DIY: Wood Spice Rack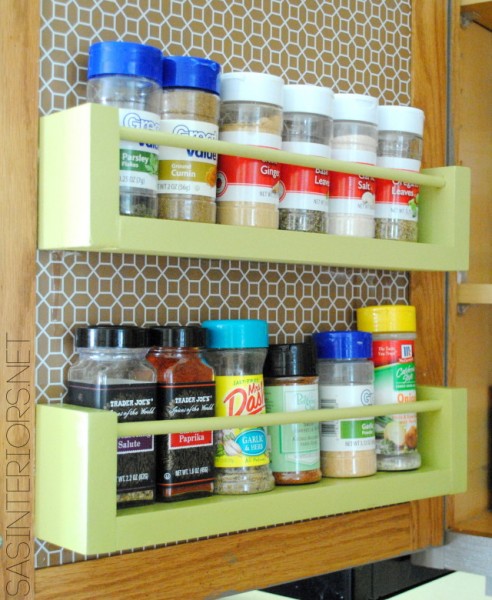 The worst part about spices is they take up a lot of space, and it's hard to find the one you're looking for! This great cabinet door storage allows you to scan your spices easily.
---
A Door Organizer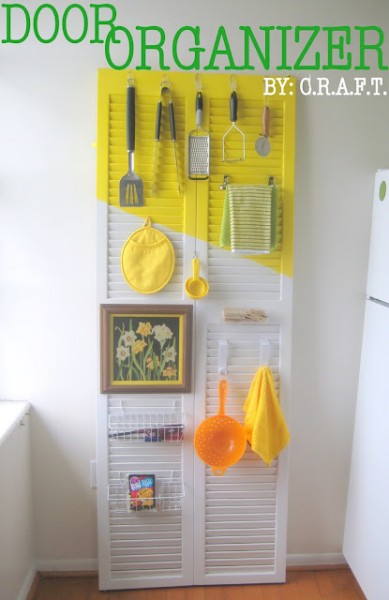 Keep stuff off the floor, and hang it in style. Add a pop of color to create a beautiful addition of contrast to your kitchen.
---
Under The Sink Makeover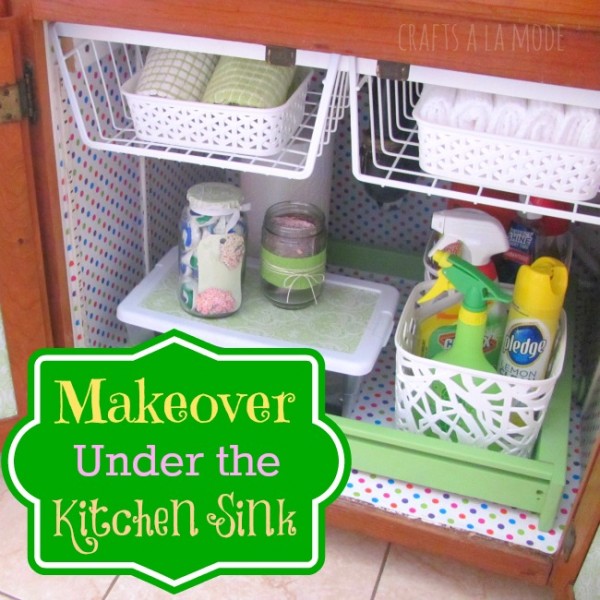 This is the worst part of the entire kitchen: under the sink! Organize, and restyle that cabinet so it's easier to find things, and less of an eyesore.
---
Kitchen Pantry Organization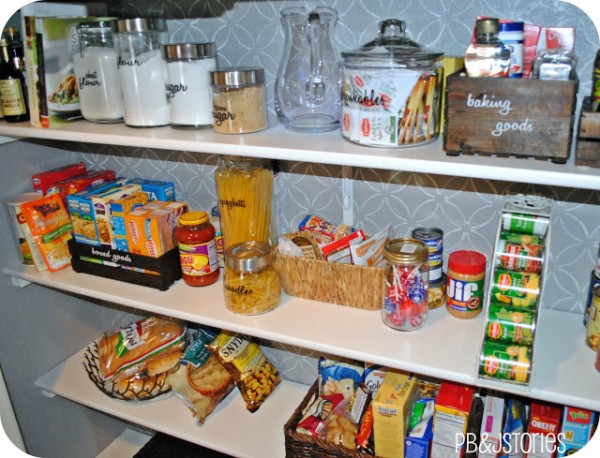 Be embarrassed of your pantry no more! Find out how to organize your pantry, and keep it fresh and clean.
---
Lazy Susan Pantry Hack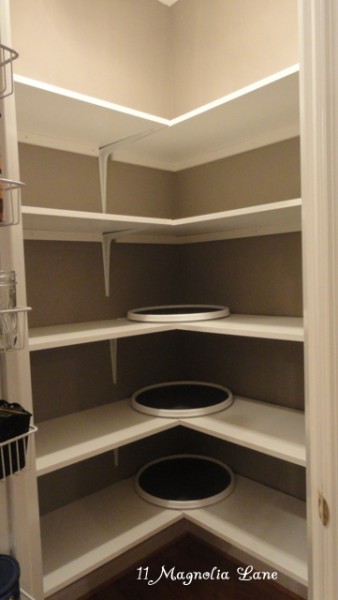 If your pantry isn't all that big, add lazy susans for the perfect view of anything you need. This adds more space and efficiency to your storage.
---
DIY Bar Cart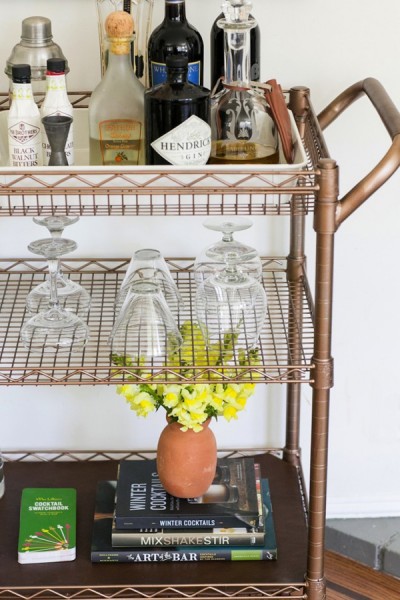 Keep it all in one stylish place with this awesome bar cart! If booze isn't your thing, you can also use it as a coffee cart.
---
Cupboard Pan Lid Holder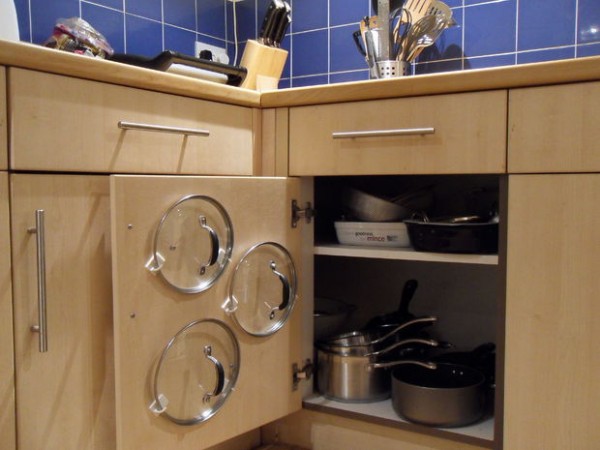 Lids to the pans are always getting lost. They can make it especially difficult to find anything in your cabinets– so stick them to the door!
---
Organizing Your Fridge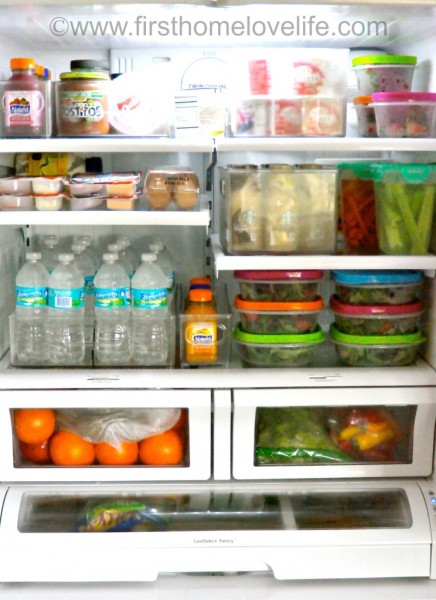 If you have to dig to find stuff in your fridge, it's time to clean it out and organize it. No one likes a messy fridge!
---
Repurposed Cake Stand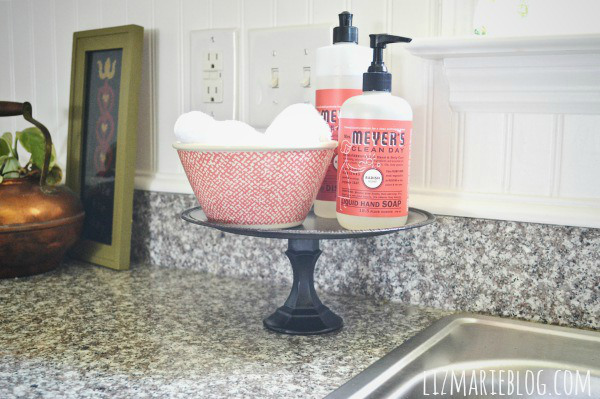 Keep sponges, wash clothes, and soap off of your clean countertops! Repurpose a cake tier for a classy storage spot.
---
Kitchen Cabinet Door Organizer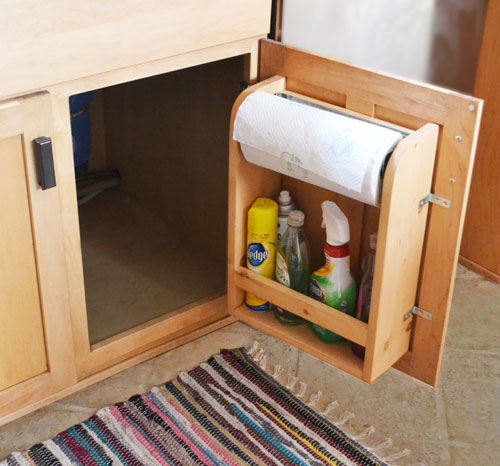 Sometimes there just isn't enough room under the sink. With all the pipes running under, you might want to try some cabinet door storage instead.
---
Tilt Trash Can

Pew! Trash cans can be quite smelly, and incredibly unattractive. Box in the smell and the eye sore in this cute wood tilt-out trash cabinet!
---
No Cross-Contamination Cutting Boards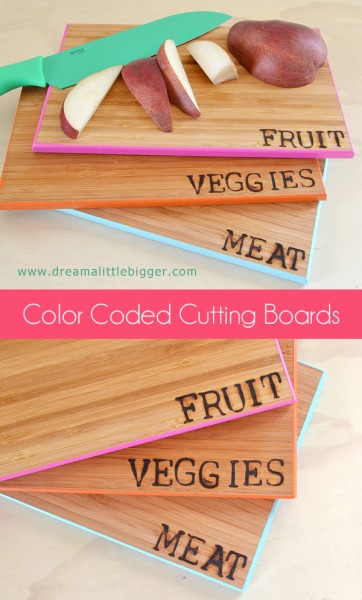 You don't want to ever get that raw meat juice on your fruits or veggies! And you don't want garlic on your apples. Use thse fun color-coded and labeled cutting boards to stop cross-contamination.
---
Conversion Chart and Storage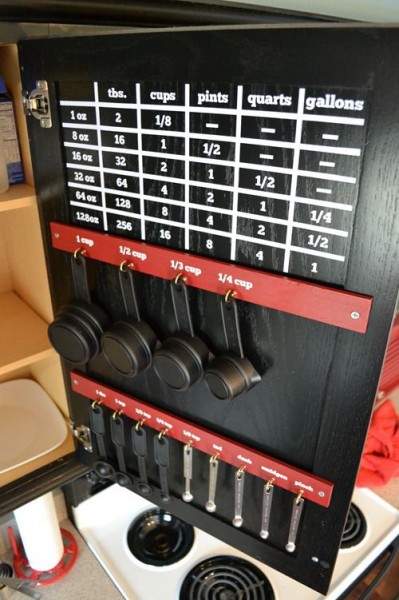 One one hand, it's incredibly difficult to find your measuring items. On the other hand, when they're dirty, how do you convert the numbers? By opening your cabinet door of course!
---
Trash Bag Storage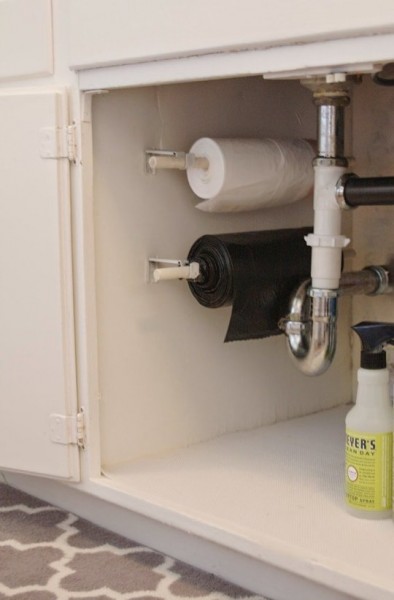 How many trash bags and boxes do you have everywhere? Probably a lot. Save some space by hanging them from the walls!
---
Labeled Jars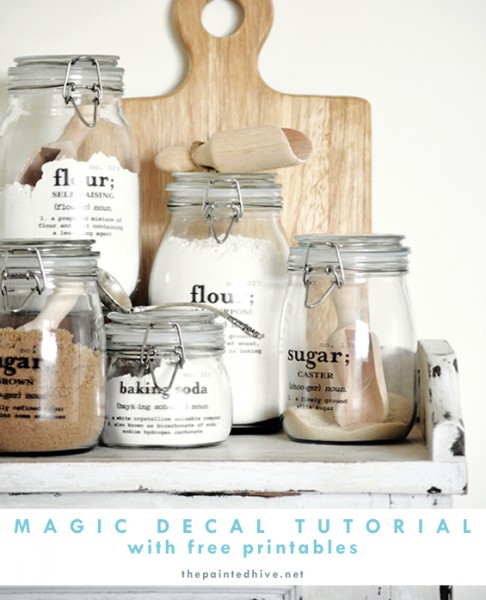 Get rid of those inconvenient bags, and use cute jars instead. They're sealable and you can see how much you have left easily.
---
Tension Rod Storage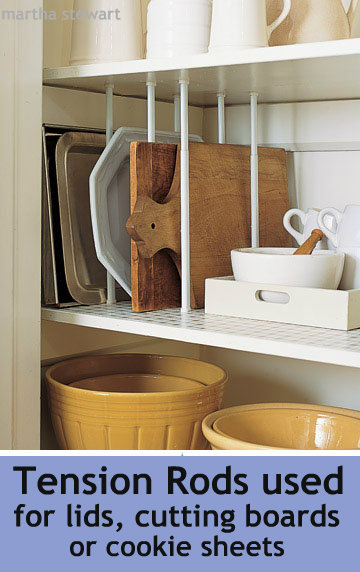 Instead of trying to stack things that are different sizes and shape, put them side by side!
---
Easy-To-See Spice Jars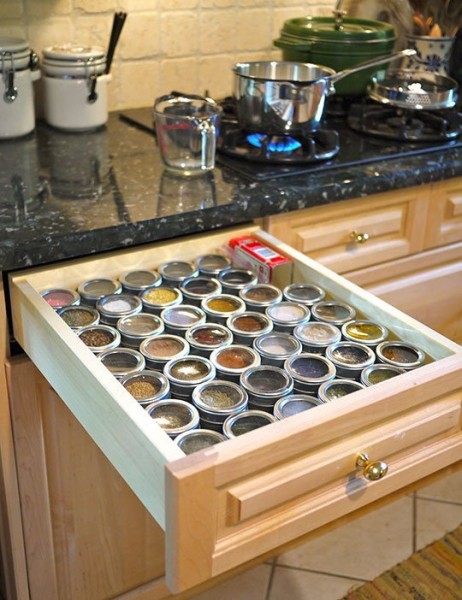 If you don't have the cabinet space for spices, but don't want to throw them in a drawer, this is the perfect way to stay organized. Each spice is easily visible and distinguished!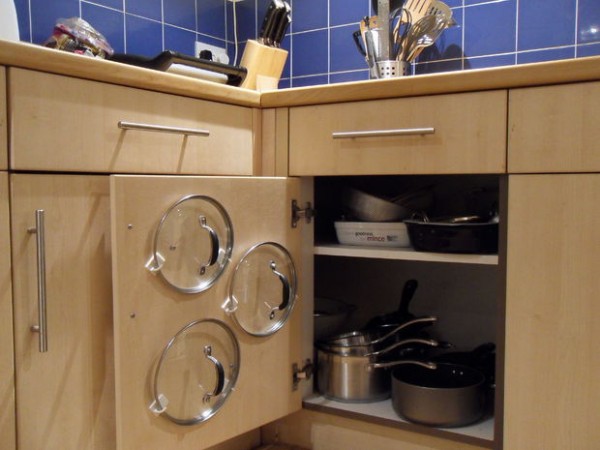 ---
---