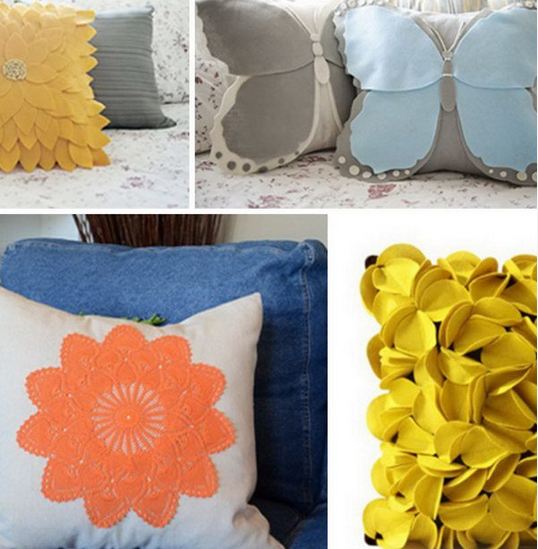 Cool DIY Pillow Tutorials
Cool DIY Pillow Tutorials
---
Here are bunch of pretty wonderful DIY pillow ideas that may inspire you.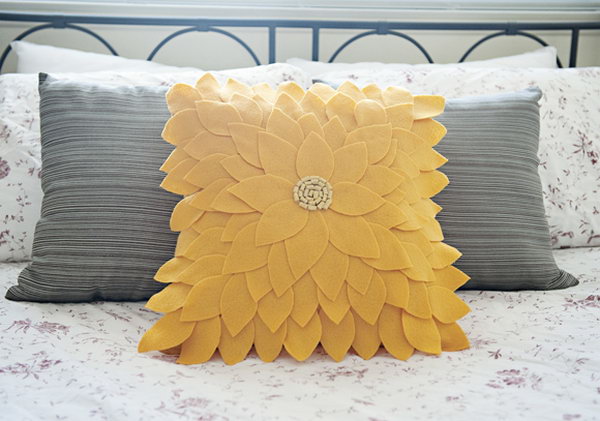 Cute felt sunflower pillow tutorial here.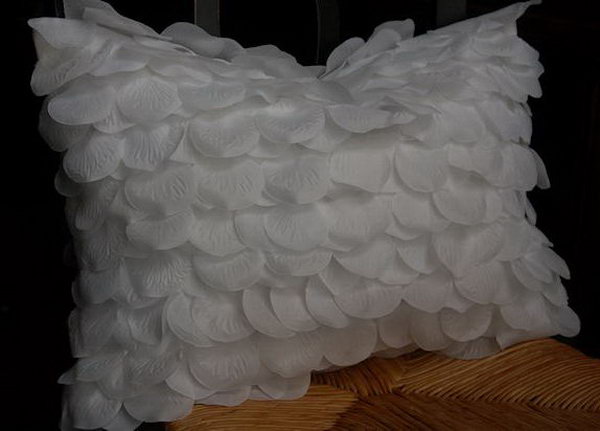 Learn the tutorial of this beautiful rose petal pillow here.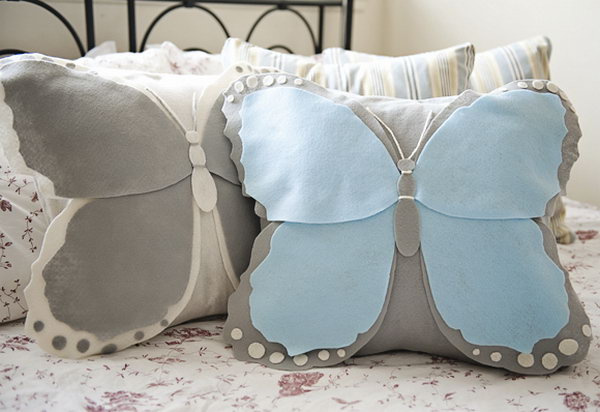 Do you like this delightful pillow in the form of a butterfly? And this one is just as easy to make and equally adorable. Learn how to do here.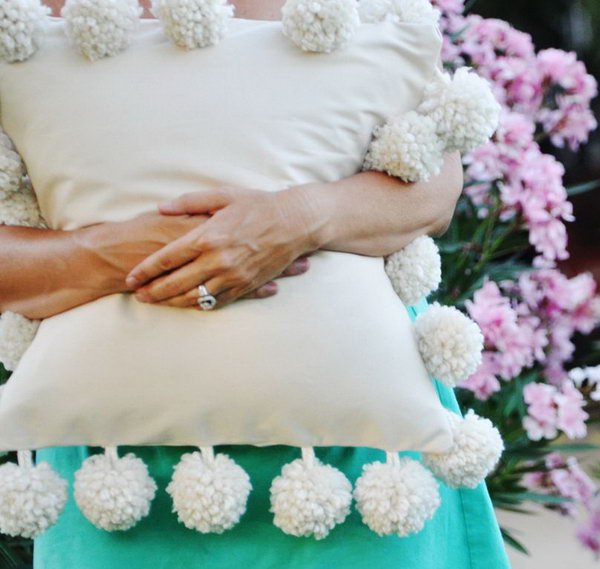 Mondo Pom Trim Pillow: This looks like so much fun to make. You can do it in any color, and add glitter if you want. See how to do it here.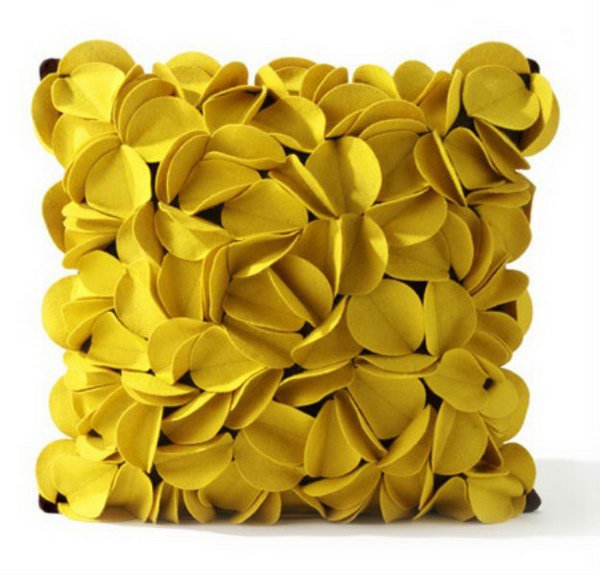 Felt Circle Pillow: Add a bursting yellow hue to your room with this charming DIY decorative pillow! See the how-to here.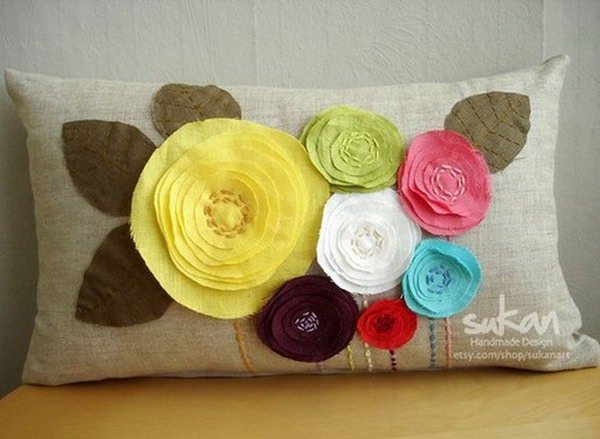 This DIY flowers pillow gives a spring touch to your living room. source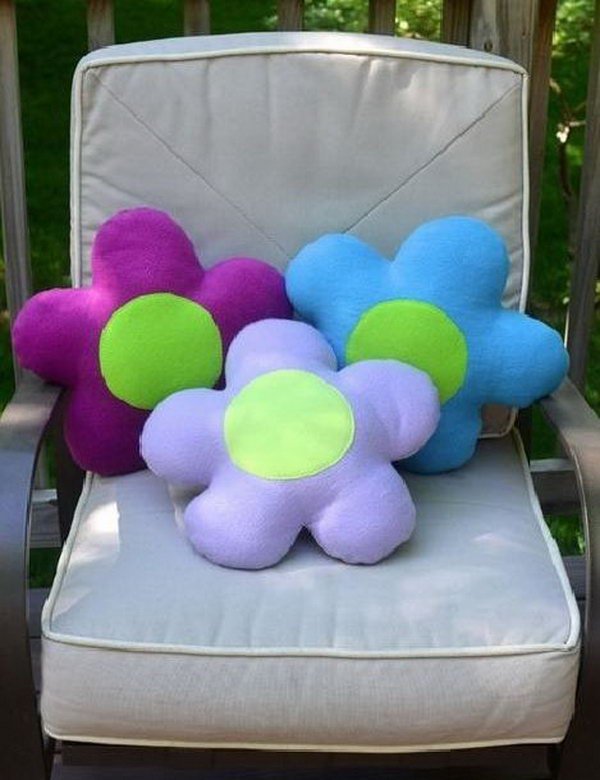 These colorful DIY flower pillows are absolutely decorative. See how to do here.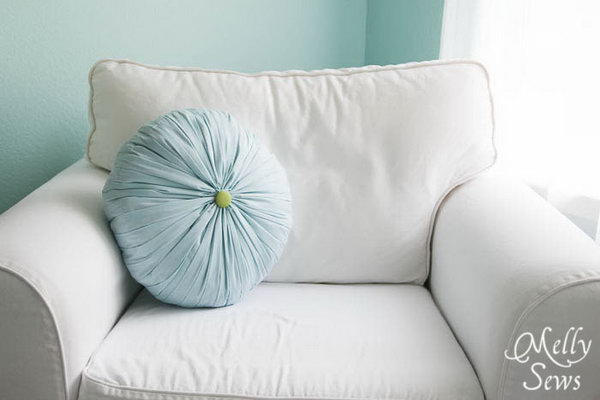 Get this round pleated pillow tutorial here.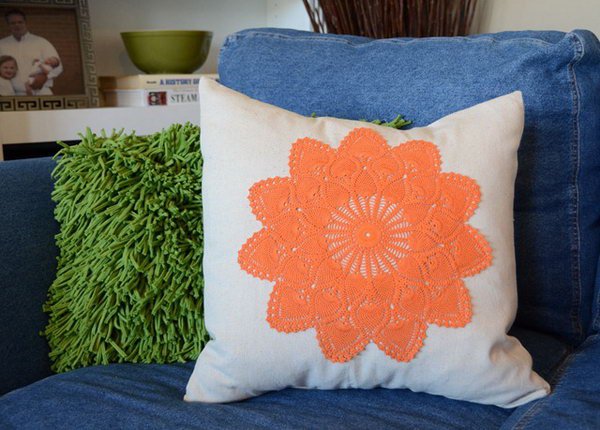 Take some ratty old thrift store doilies and dyed them with Dylon dye. You can get the step-by-step tutorial here.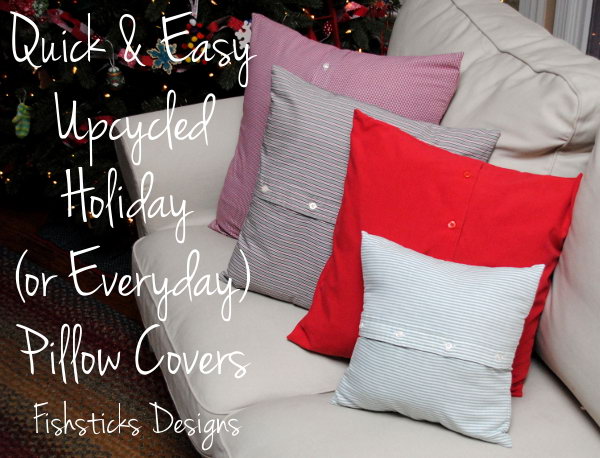 This DIY pillow cover is a quick and simple project to give our livingroom a little extra Christmas cheer. Learn the instruction from here.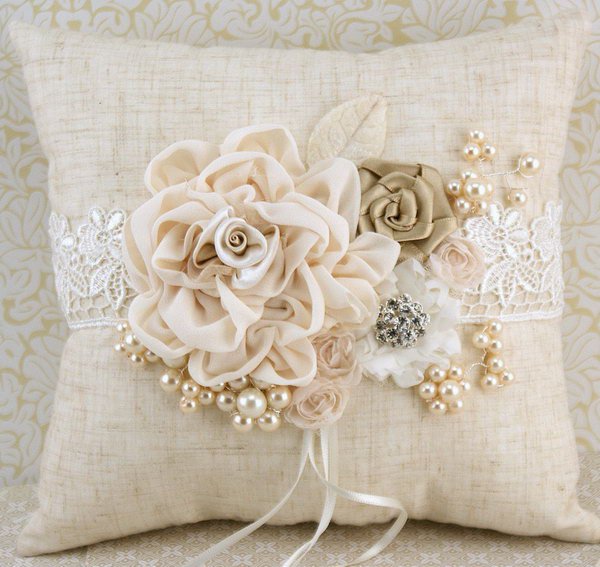 What a unique and romantic ring bearers pillow for a memorable wedding. It shows the purity and simplicity of nature without sacrificing style and elegance. source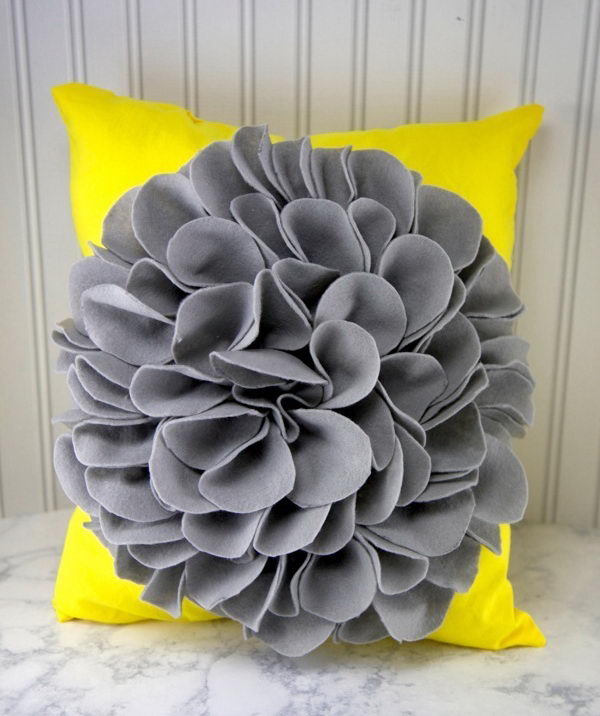 What a cute DIY flower pillow! Nothing says spring like flowers! It's super cute but at the same time really cheap to make one. source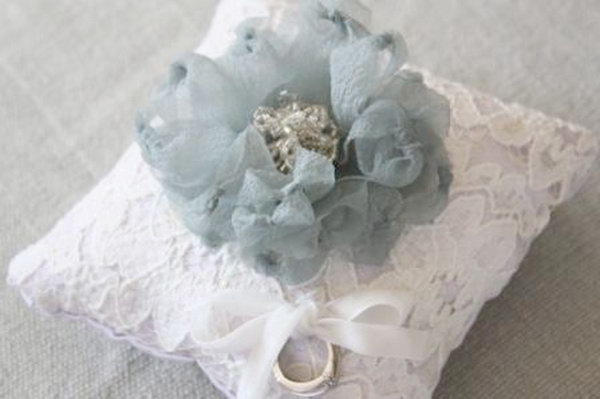 Fabric Flower Ring Pillow: Add the feather and fabric flower embellishments to the hand sewn pillow cover. This stunning DIY flower ring pillow would be perfect for your wedding decoration. See the tutorial here.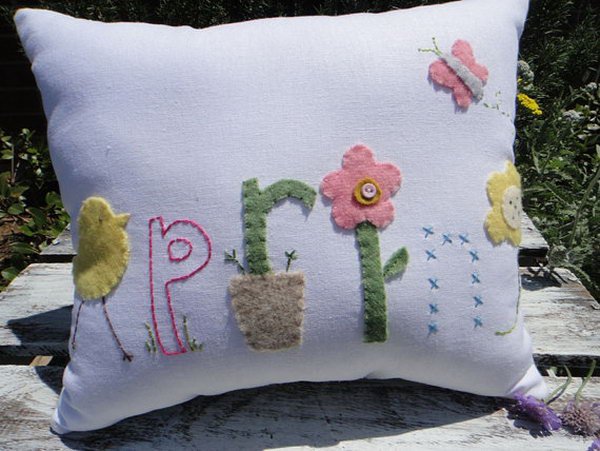 Colorful White Easter Linen Pillow: This pillow is so fun and festive, and it would brighten any room. See more here.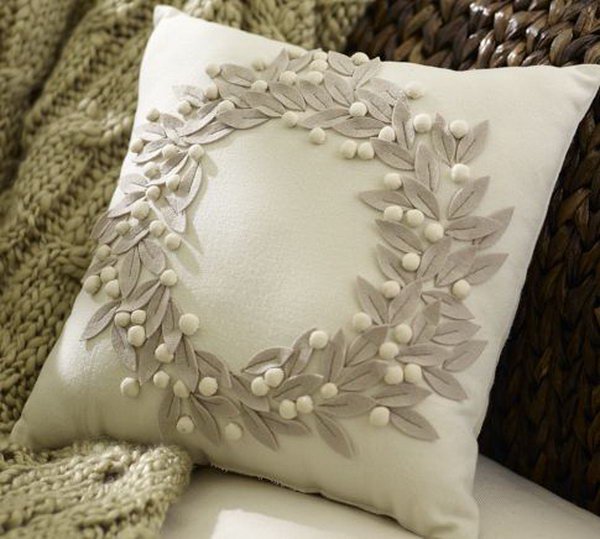 Pottery Barn Pillow Knockoff: I can hardly tell what pillow is from pottery barn and what pillow is handmade by you. Look at the felt leaves and white cotton balls, I really love the simple beauty of this pillow! See the tutorial here.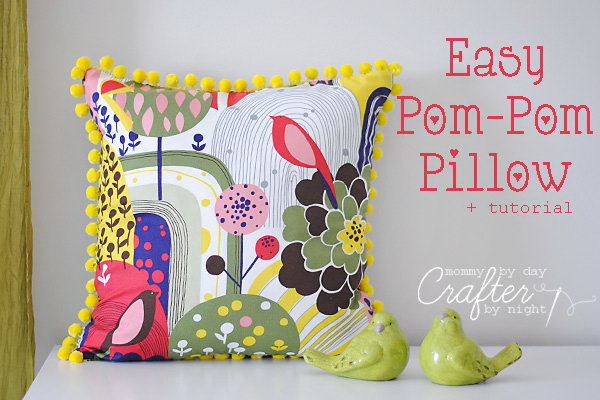 Easy Pom-Pom Pillow: The fabric is so vibrant and the matching yellow pom poms around edge are a great touch. Learn how to do here.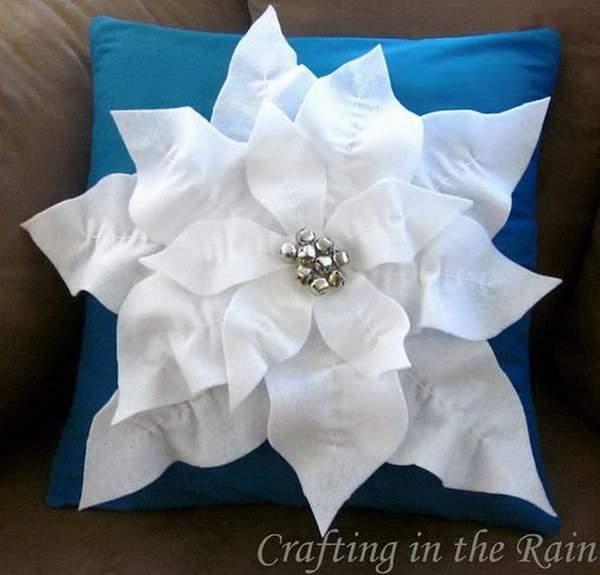 What a fun pillow. With just some fabric, felt, crochet thread and a little time, you can got the look you want without scouring stores or breaking the bank! See more here.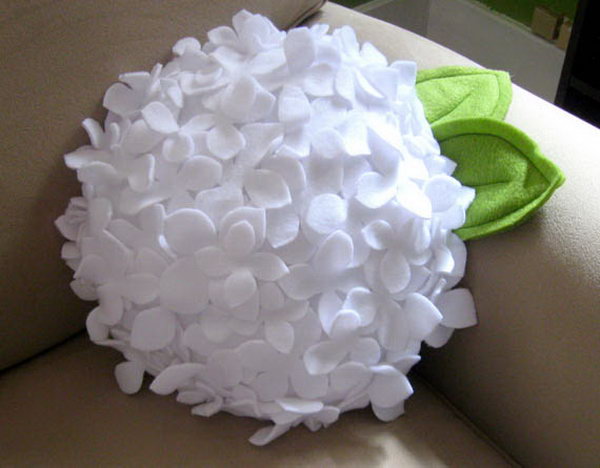 This handmade felt cushions for stools or garden benches are wonderful craft ideas for spring decorating. Such cool decorations that dramatically change the experience in your room. source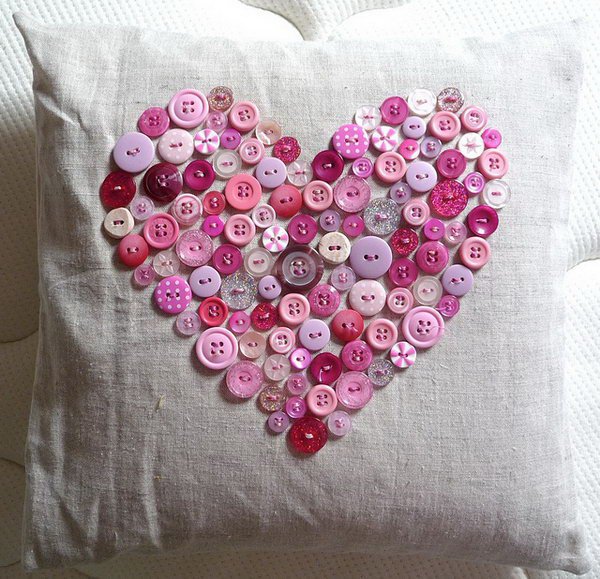 This vintage button heart pillow is perfect for Valentines Day. source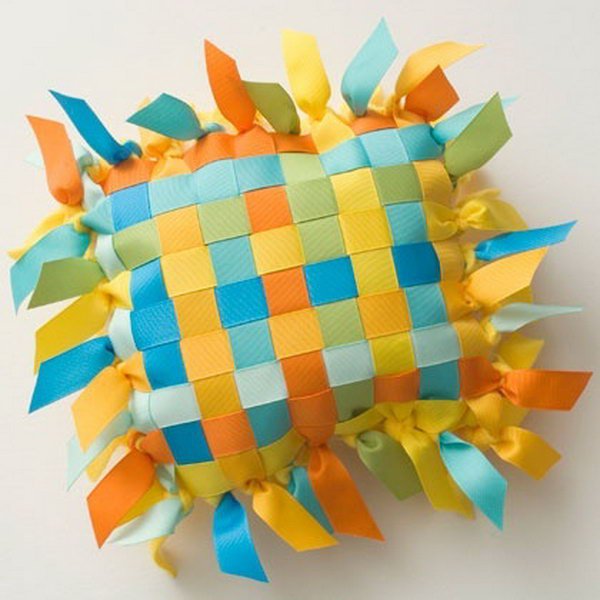 If you feel like this adorable ribbon and fleece pillow, see the instructions here.
---
---