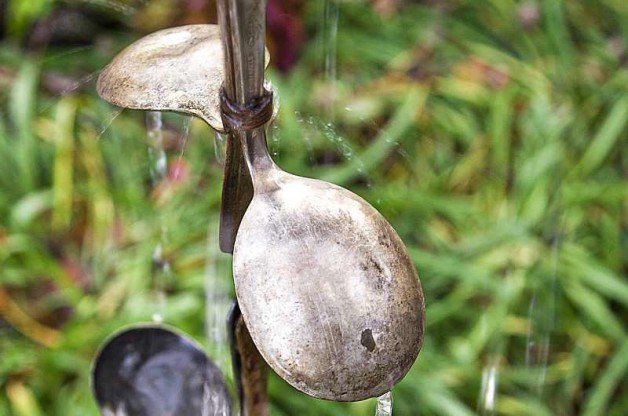 Cool Rain Chain Ideas
Cool Rain Chain Ideas
---
With just a few materials and a little bit of DIY you can easily make your own at home. Then all you have to do is wait for the rain!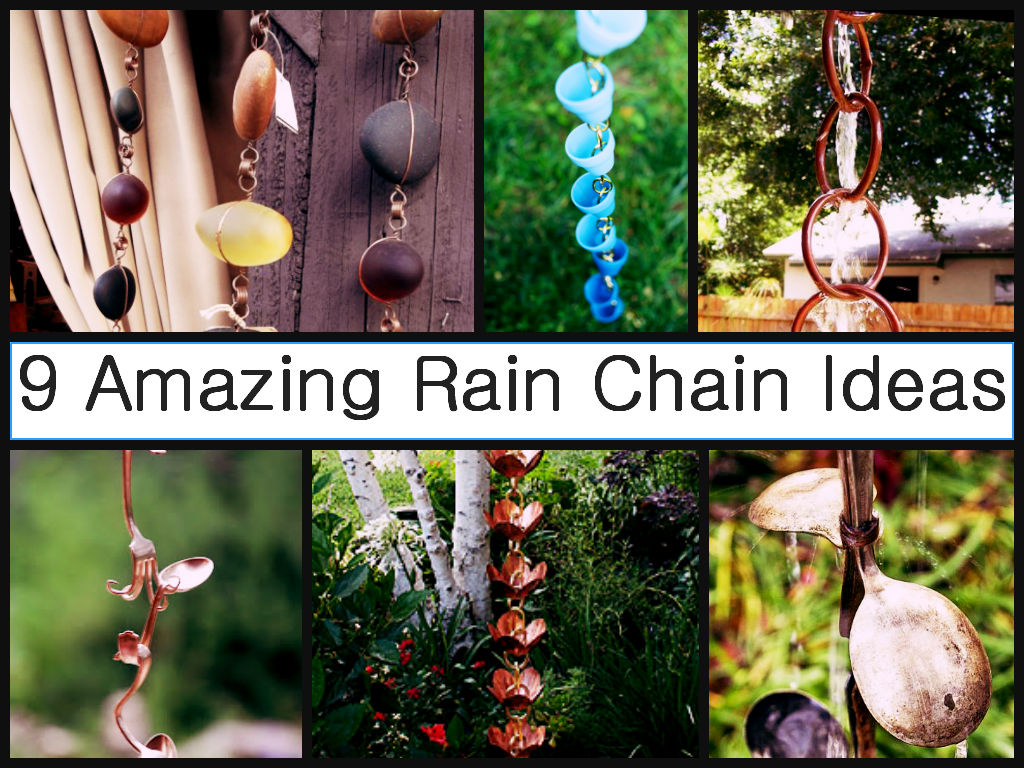 How To Make A Copper Rain Chain – With a few copper rings you too can make this effective rain chain. It's the perfect example of simplicity.
Rain Chain From Wire-Wrapped Rock – The total cost of this easy-to-make rain chain is just eight dollars. You'd be crazy not to give it a go!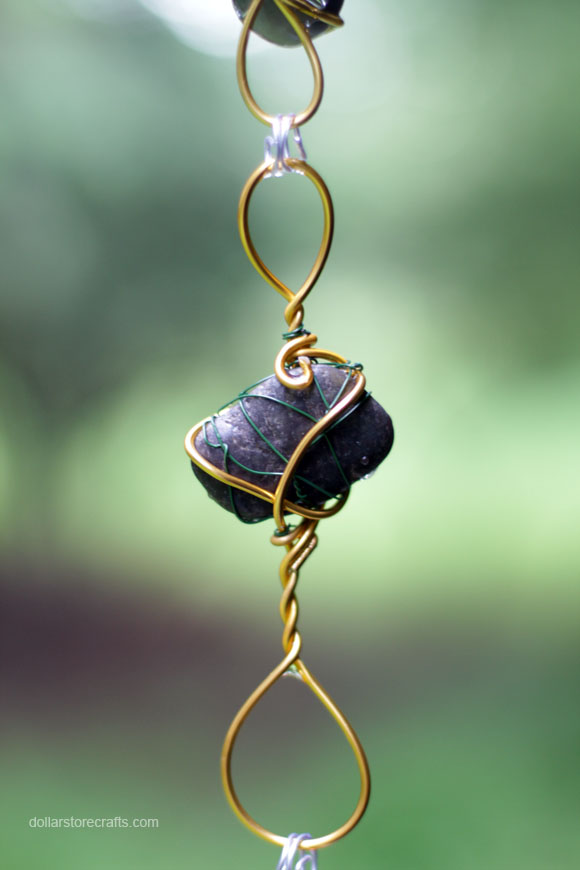 DIY Rain Chain Using Spoons – Making your own rain chain doesn't have to be expensive…why not recycle a few old spoons to add a vintage feel to your garden! Up-cycled, inexpensive and beautiful!
Repurposed Silverware Rain Chain – By twisting your silverware into interesting shapes, you can create a beautiful outdoor feature!
DIY Vertical Water Feature – With this fantastic tutorial, you can enjoy a rain chain even when there's no rain!
DIY Ombre Rain Chain – Adding a splash of color to your water feature will really bring it to life.
How To Make A Terracotta Rain Chain – This unique terracotta rain chain manages the run off around your home in an original and functional way. You'll have everyone envious of your handy craftsmanship…just don't tell them that it was simple to put together!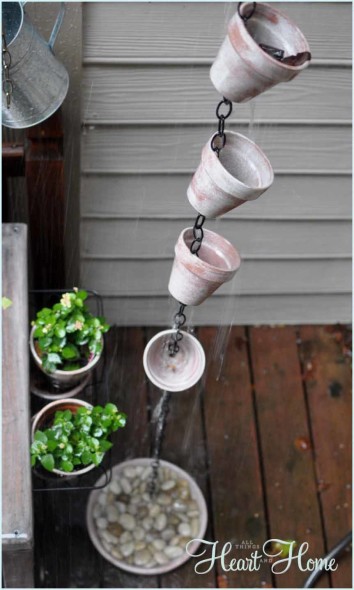 Neon Zip-Tie Rain Chain – This is a DIY that everyone can have a go at! It's quick and simple, and you only need three materials.
Homemade Royal Albert Teapot Rain Chain – Want to create a tea party in the garden? With this whimsical idea, you can use a teapot and teacups to do just that! Check out the video tutorial to see how it's done!
---
---