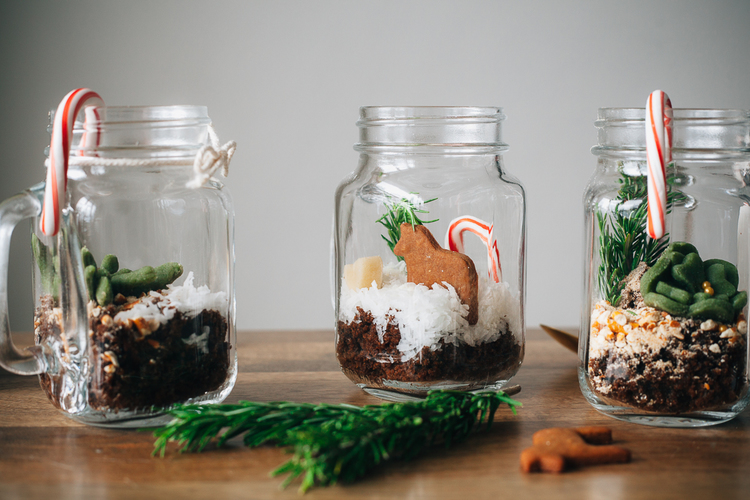 Cute Mason Jar Christmas Decorations
Cute Mason Jar Christmas Decorations
---
Crafting is all about taking a tired everyday item and making something awesome…which is exactly what these festive mason jar ideas are all about!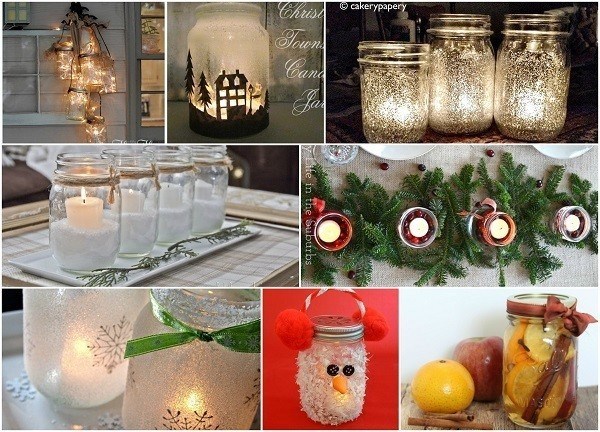 Guaranteed to fulfill all your Christmas decorating needs there's everything here from candles to table centerpieces and even an edible gingerbread terrarium! Take a look through and decide which one you're going to make first!
Every year Jo-Anna, over at aprettylifeinthesuburbs.com, concentrates so hard on filling the fridge with yummy food and planning for the festivities that she forgets about a pretty Christmas centerpiece for the table…but not this year! With a few mason jars, some candle, a bit of ribbon and some foliage Jo-Anna has created a beautifully simple decoration that takes no time to make.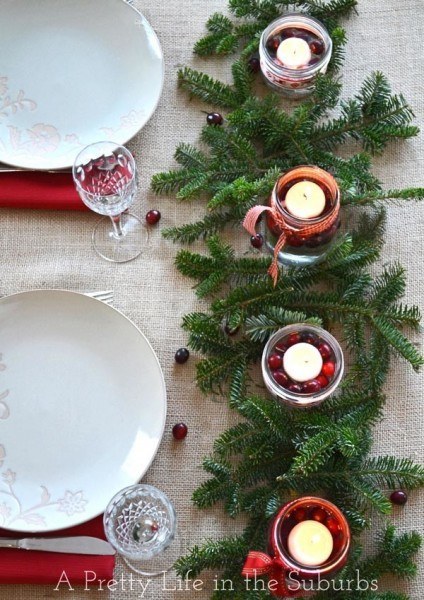 Get the kids involved and get crafting with this fun mason jar snow globe project. It's easy and inexpensive to make so even if its not snowing outside you can still bring a little winter magic indoors where it's warm!
Create your own winter wonderland and get in the Holiday spirit with these wonderfully festive luminaries. The flickering light of the candle dances off of the frosted jar, creating an enchanting shimmering effect around your room.
Nothing beats the warm glow of a candle on a chilly winters evening, and this homemade township candle jar makes the most of it by creating a soft ambiance in a decorative jar.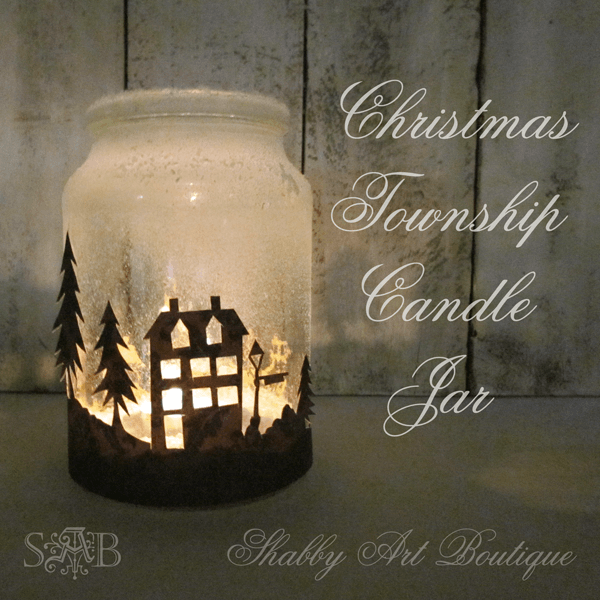 Christmas wouldn't be Christmas without an array of baked goods, sweet treats and candies! Now you can display your snacks in style with an elf themed mason jar. You won't believe how easy it is to do and you don't just have to stop at elves, why not try a snowman or a santa one too?
Count down the last few days to Christmas with these advent candles. The idea behind the tradition is to light one candle each Sunday of the advent…but you could mix it up and choose to light one each day of the last week instead.
Freshen the air in your home without using harsh chemicals found in store bought air fresheners and spread a little holiday cheer with this aromatic mason jar festive scent. Made with nothing but orange slices, cinnamon sticks, cloves and apple peels, the quick and easy scent-sation will have your home smelling divine in a matter of moments!
With just a little spray paint you can give your plain old mason jar a makeover and produce a stunning stenciled vase. Elizabeth has opted for a reindeer shape on a green background which looks amazing but the great thing about this craft is that you can let your creativity shine and create anything you fancy! Check out how it's done at pleasenotepaper.com.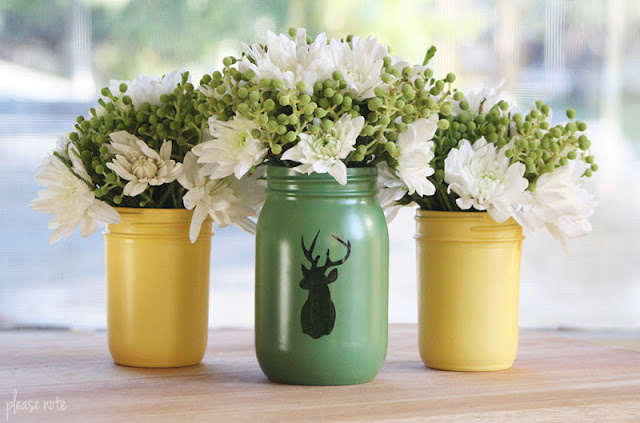 Transform a plain mason jar into a cute snowman with a couple of buttons, some pipe cleaners and some pom poms – it couldn't be simpler!
Some snowy pinecone candle jars that appear to be covered in freshly fallen snow – if this craft doesn't get you feeling festive w don't know what will!
If you thought that fairy lights were just for the tree then let us introduce you to these DIY jar lights. Place them on the mantelpiece or hang them on your porch and add some twinkling magic to Christmas!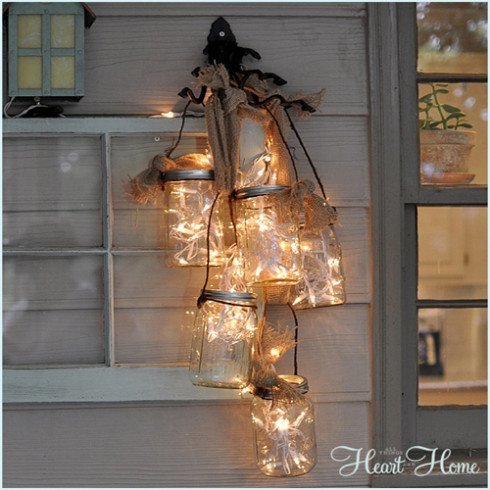 We've all heard the poem about Santa and his "little round belly, that shook when he laughed, like a bowlful of jelly"…and now you can make your own! This glittery belly jar is perfect for jazzing up your decor and even better for filling with chocolate treats!
Forget the tricky process of constructing a gingerbread house this year and make a unique edible terrarium instead! A sprinkling of dark chocolate cake forms the soil, some ground pretzels imitate gravel, dessicated coconut makes the perfect dusting of snow and of course there are the gingerbread men amongst it all!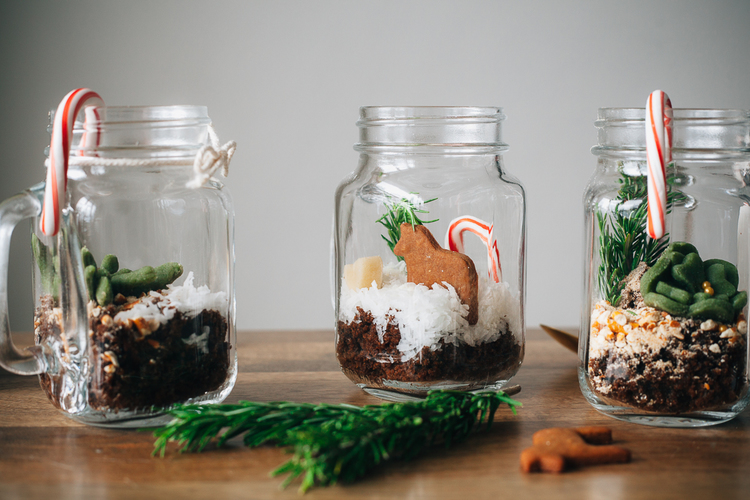 Christmas is a great excuse to coat everything in glitter! If you're looking for a quick and easy craft to add something special to your home this year then look no further than these glitter mason jar candles!
---
---