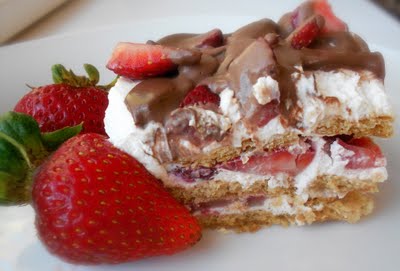 Delectable No Bake Desserts
Delectable No Bake Desserts
---
With the smallest amount of effort and without having to even turn on the oven you can prepare a show stopping dessert that will put even professional chefs to shame.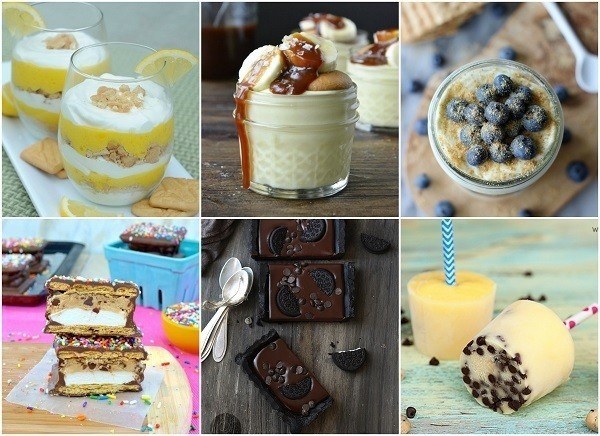 Scroll down to pick your favorite…
Strawberry Ice Box Cake – This fresh and scrumptious dessert is perfect for every wannabe chef and uses just a few ingredients too. It's one of the easiest desserts you'll ever make.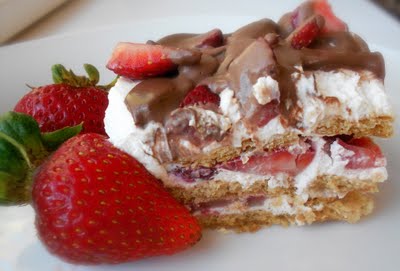 Banana Cream Pie Smoothie – With just a handful of ingredients you can make this smooth and rich dessert in a glass that everyone will love.
Haystack Cookies – A bar of this rich decadent treat will be the perfect finish to anyone's meal, just make sure you make plenty as everyone will want seconds.
Chocolate Covered Peanut Butter Popsicles – This one is for the whole family and can be made in seconds and left in the freezer until you are ready to enjoy these mouth watering popsicles.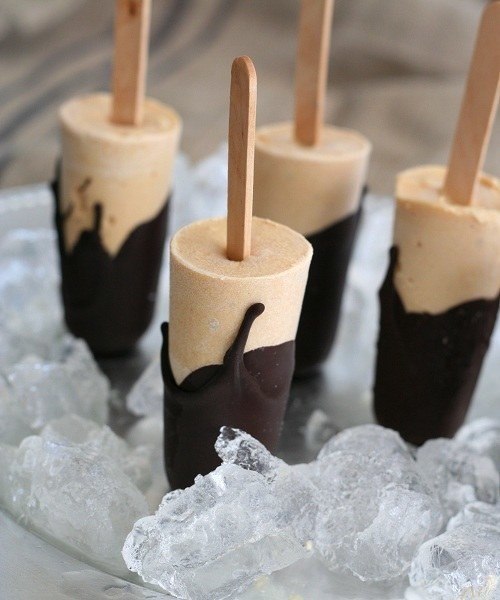 Peanut Butter Pie – No matter how pressed for time you are you'll be able to find a few spare seconds to make this speedy and delicious after dinner treat!
Vanilla Bean Cheesecake Blueberry Pie – This no fuss no mess single serving dessert comes in mason jars so everyone can have a generous dessert.
Pumpkin Cheesecake – Don't be put off by this wonderful dessert…it's a quick and hassle free cheesecake that really doesn't take long to make. You'll love the fresh flavors and the deliciously light topping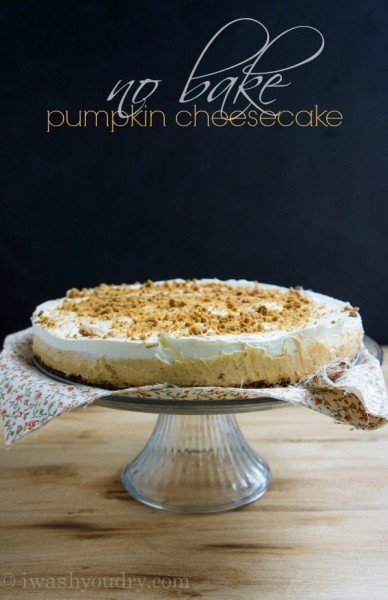 Peanut Butter Snickers Pie – With added salted caramel over the top this dessert has it all a crunchy base, a soft topping covered in sweet deliciousness…the ultimate dessert.
Key Lime Pie Squares – A tasty classic which has it all and combines the flavors of chocolate and key lime together perfectly in each and every bite.
Chocolate Banana Pudding – Bananas with thin pieces of chocolate covered in more chocolate topped in bananas this really is an amazing treat that everyone you know will love.
Tiramisu – This authentic treat does not need any introduction…it is as delicious as any you've ever tried and only takes a few minutes to whip together…surprise yourself with this delightful dessert.
Cranberry Ice Cream Pie – A wonderful make ahead dessert that you can prepare a couple of days before you need it which offers a refreshing last dish to any meal.
Oreo Tart – Everyone loves Oreo's and now you can enjoy an out of this world dessert that needs some Oreo cookies, then some more and then even more.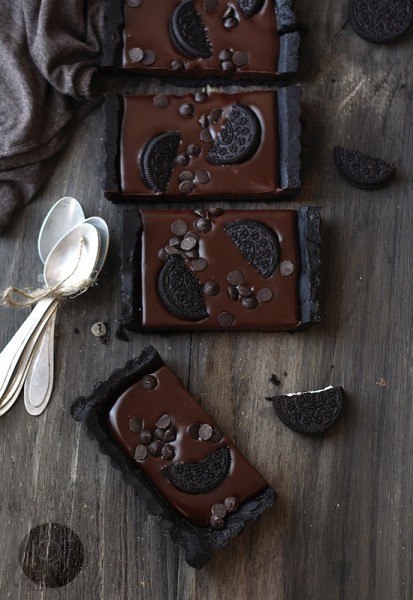 Chocolate Eclair Dessert – The ideal comfort dessert is ridiculously easy, yummy and packed full of chocolatey goodness. You'll find yourself not wanting to share this delicious treat it's that good.
Banana Pudding – This scrumptious delight is made even more perfect with the addition of salted caramel over the top to give it the sweet hit that every dessert needs.
Simple Strawberry Mousse – fluffy and fresh this dessert will be refreshing after any meal and won't leave you feeling uncomfortable. Plus it only has 150 calories per serving too so you won't have to worry about your waste…meaning you can have guilt free seconds!
Strawberries & Cream Trifle – This picture perfect dessert tastes as good as it looks and considering it's so easy you'll look like a kitchen pro every time you make it.
Blueberry-Orange Parfait – This easy to make recipe uses just a few ingredients and takes only a couple of minutes to make, so you don't have to spend all your time in the kitchen instead you can spend more time relaxing with this dessert.
Raspberry Cream Pie – Perfect for all budgets you'll be able to prepare a professional looking dessert without breaking a sweat in the kitchen, no stress no mess the ideal combination.
Chewy Cookies & Cream Bars – Whip this treat up in just 15 minutes and that includes 10 minutes letting them set, this truly is a quick and easy recipe that you'll love.
Icebox Banana Cheesecake – It doesn't get mush easier than this simple recipe which will transform a few ingredients from your kitchen into delectable dessert.
Cookie S'mores – This classic treat will be a hit with everyone plus there's no need for fire and smoke to make these gourmet alternatives to the classic.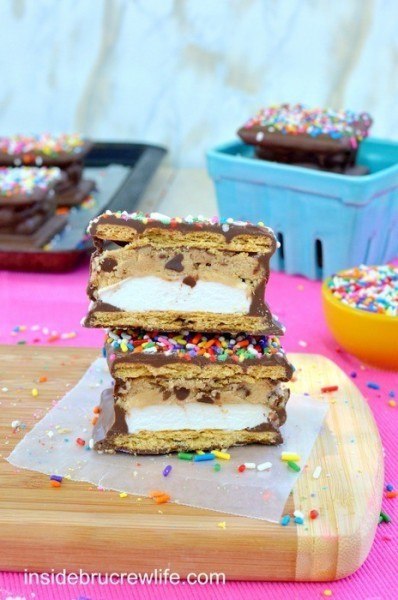 Peanut Butter Tart – Packed full of flavor in every bite this decadent dessert is surprisingly easy to make and tastes phenomenal and has the perfect combination of peanut butter and chocolate.
Turtle Rice Crispy Treats – This modern take on an old classic is no hassle at all so you can make as many as you want to eat… you're going to want to make a very, very big batch then.
Lemon Curd Parfaits – Avoid baking by transforming your favorite pie filling into a delicious and creamy parfait instead. Less mess, less hassle even tastier…what more could you want?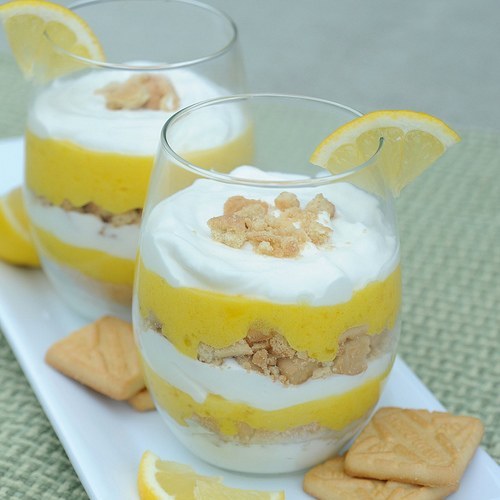 Chocolate Chip Cookie Dough Pudding Pops – Cookie dough and chocolate chips are amazing all you have to do is make it into a pudding pop and you have one of the best desserts ever.
Caramel Apple Pie Fudge – Delectable, delicious, tasty and sublime are just a few words to describe how good this fudge is…in fact words don't do it any justice, make it for yourself and see what you think.
---
---