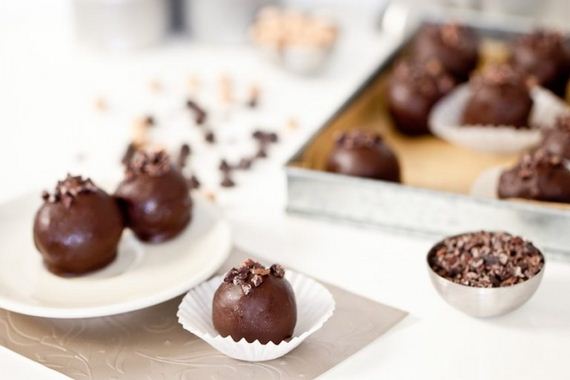 Delicious Chick Peas Recipes
Delicious Chick Peas Recipes
---
Check out these 15 delicious recipes that are made with our favourite vegan, allergen friendly food, the chickpea!
1. Braised coconut spinach and chickpeas with lemon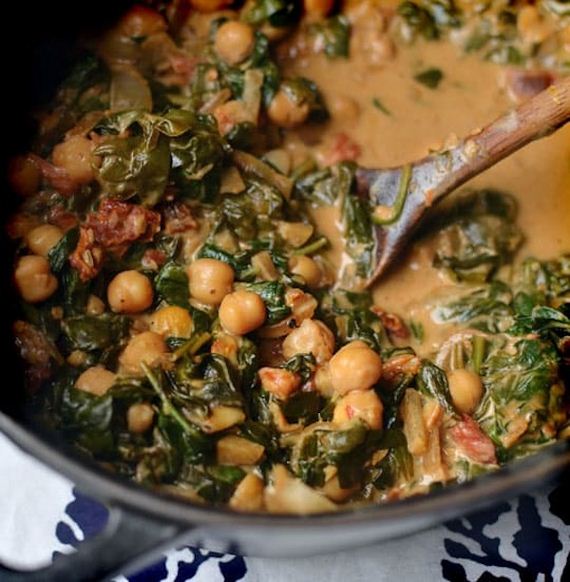 Pretty much any recipe involving the word "coconut" has our attention immediately, but that's especially true in this case because the coconuts come in combination with chickpeas! Besides those, The Ktchn also shows you how to incorporate spinach and a dash of zesty lemon in order to make a delicious curry type dish that will go well with countless sides!
2. Garlic chickpeas and mushrooms on toast
Toast isn't always the first dish that comes to mind when you think of regular meals to spice up, but Prevention is here to show you that it can actually be just as exciting as anything else! Simply by adding a few unconventional toppings, toast can be turned into a complete meal that's full of flavour. Check out how they added mushrooms and garlic roasted chickpeas.
3. Cinnamon toast crunch roasted chickpeas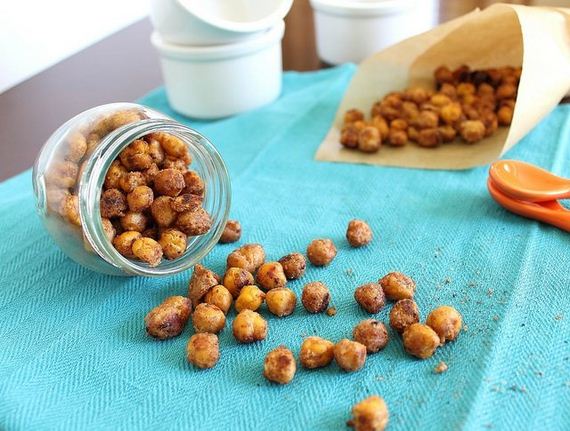 Speaking of roasted chickpeas; if you've never had them as a crunchy snack then you're seriously missing out! To make up for lost taste time, check out this sweet and flavourful roasted chickpea recipe from Running to The Kitchen that tastes exactly like our very favourite kids' cereal Cinnamon Toast Crunch… but with even more crunch!
4. Smashed chickpea and avocado sandwich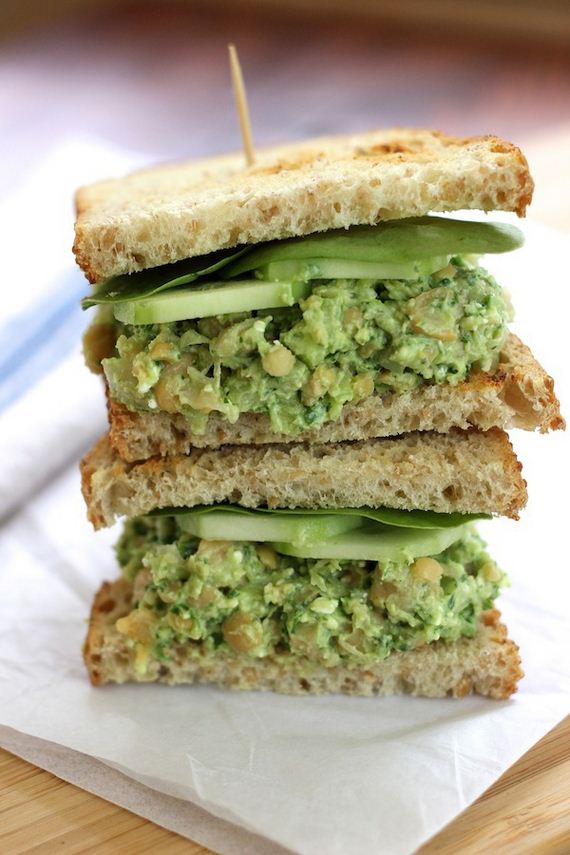 Do you adore avocados but you're always looking for new ways to enjoy them and make them filling enough to constitute a whole meal? We're exactly the same way! Thanks to Green Valley Kitchen, our new favourite way to bulk up avocado for a sandwich is to mix it with smashes chickpeas! Besides being more filling for your tummy, it's also just plain delicious.
5. Lemony egg in a spinach-chickpea nest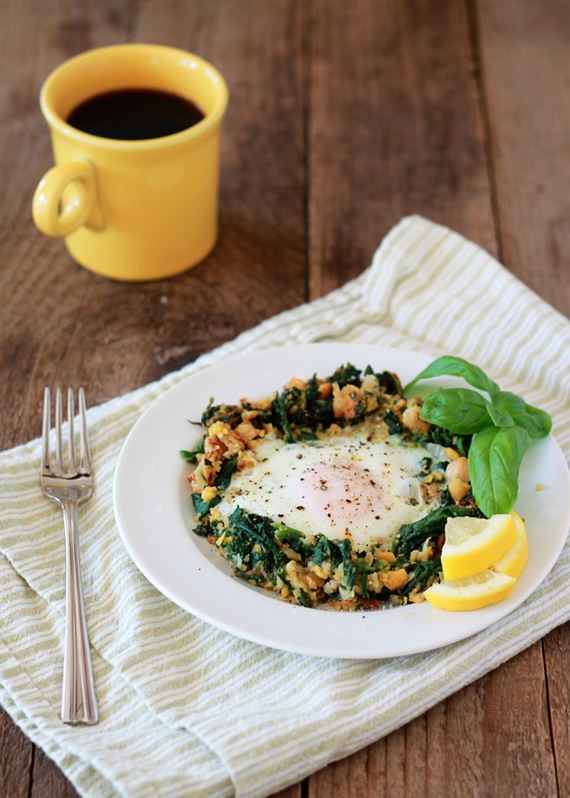 When we eat a proper egg breakfast, it is all about the egg for us. It's hard to resist sometimes, however, when you're also offered all the toast, bacon, and less healthy sides that go with it. Those things are great occasionally, but sometimes it's good to make more health conscious choices! Kitchen Treaty suggests keeping your big, delicious egg but replacing the other sides with a calorie smart combo of spinach and chickpeas in lemon juice!
6. Chocolate chickpea truffles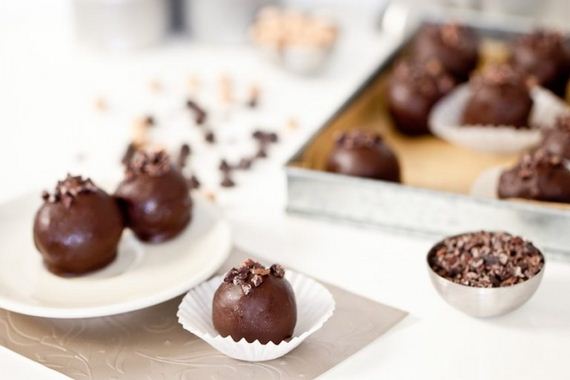 Did you think that chickpeas were only really used in savory dishes? Then it's time to think again because Keepin' It Kind it here with a delicious chocolate truffle recipe that's going to disprove the savory-only theory! One of our favourite ways to enjoy chocolate in a slightly more gourmet way is to make it ourselves and combine it with unconventional ingredients, so this recipe is the perfect thing.
7. chickpea granola bars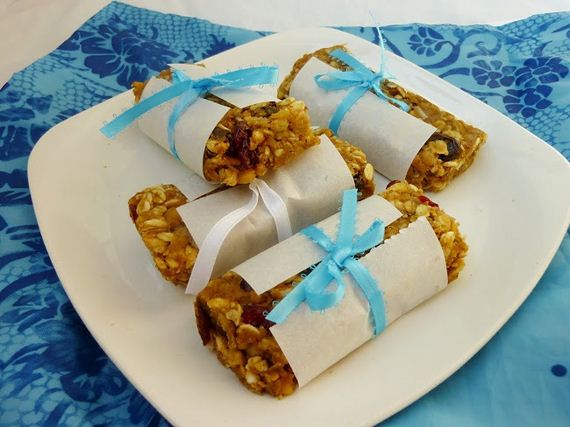 Have you always loved granola bars but you've been trying to get into making your own lately so that you can control the ingredients included and work with your body regarding intolerance and sensitivities? Then chickpeas are about to become a good friend of yours! Check out how Vanilla and Spice made these awesome granola bars and try making a yummy combination of your own.
8. Curried vegetable and chickpea stew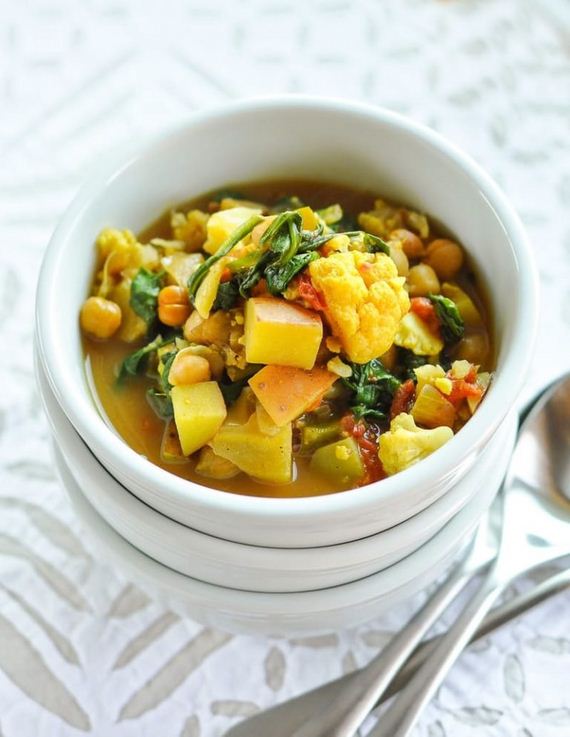 Just like chickpeas make a great ingredient for thickening an avocado spread and filling you up more, they're also awesome for putting in soups! In fact, they're so good that they practically turn the soup into a stew. The Ktchn shows you how to make a chickpea and veggie stew that's spiced with just the perfect amount of curry, making it a great choice for a chilly day.
9. Vegan, gluten free peanut butter jelly cookie bars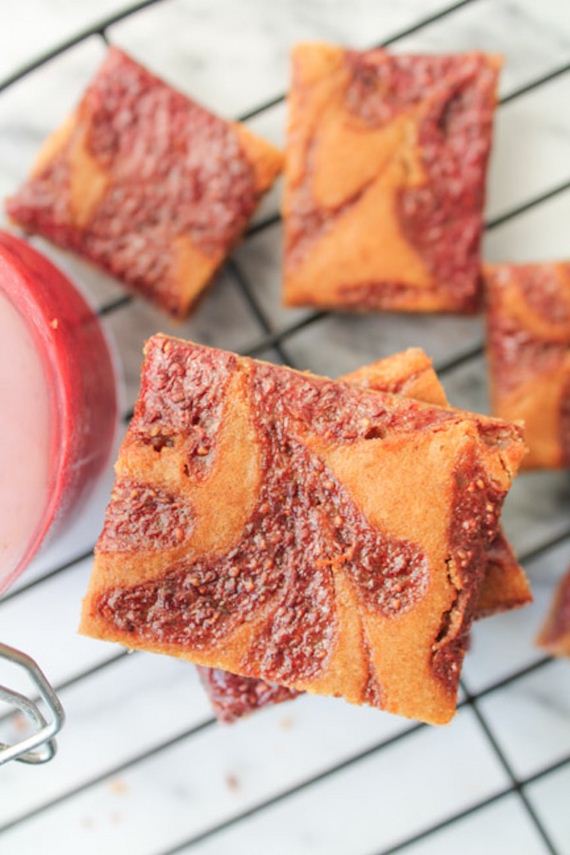 Have you been trying to get your family to eat vegan and gluten free but you're finding that it's taking a little bit of convincing when it comes to the kids? Then delicious but health conscious desserts are one of your best bargaining chips! These peanut butter jelly cookie bars might sound completely decadent, but they're actually quite calorie wise and they're made with- you guessed it- chickpeas! See the full recipe on The Honor System.
10. Chickpea and orange cake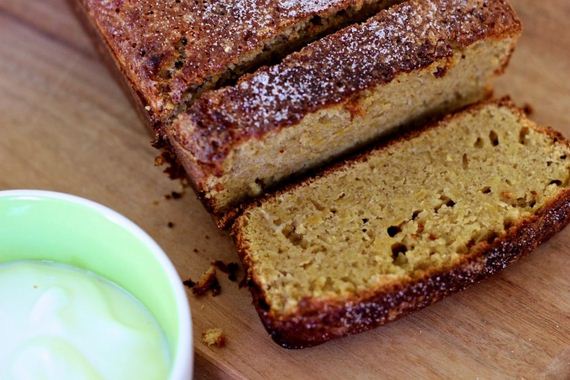 Do you love the idea of baking sweet treats with chickpeas but the peanut butter jelly idea is perhaps a little too much flavour in one place for you? Then try something subtle and lighter tasting but that's still full of flavour, like this chickpea and orange cake by Love Thy Carbs. The chickpeas help give the cake that fluffy texture without packing it full of things that will irritate a gluten intolerance.
11. Smashed chickpea scramble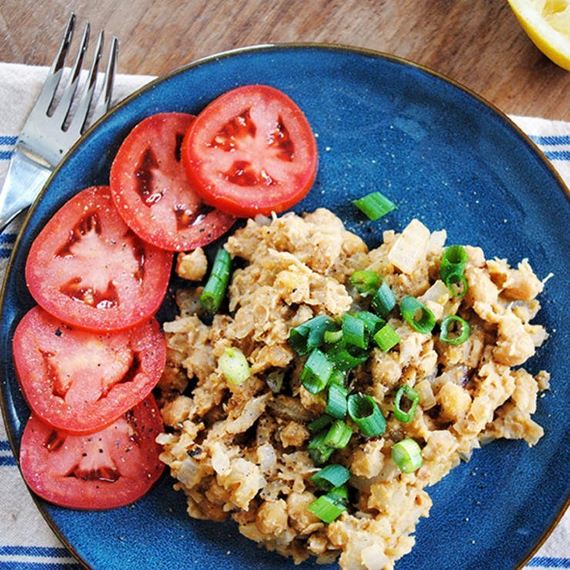 Have you always loved the taste of delicious breakfast scramblers, made with eggs and packed with all kinds of other ingredients, but now you're trying to avoid eating meat and potatoes quite so often? Don't worry! Prevention guides you through the process of making a healthier alternative scrambler that uses smashed chickpeas as the base rather than heavier things!
12. Flourless chocolate chickpea blondies with sea salt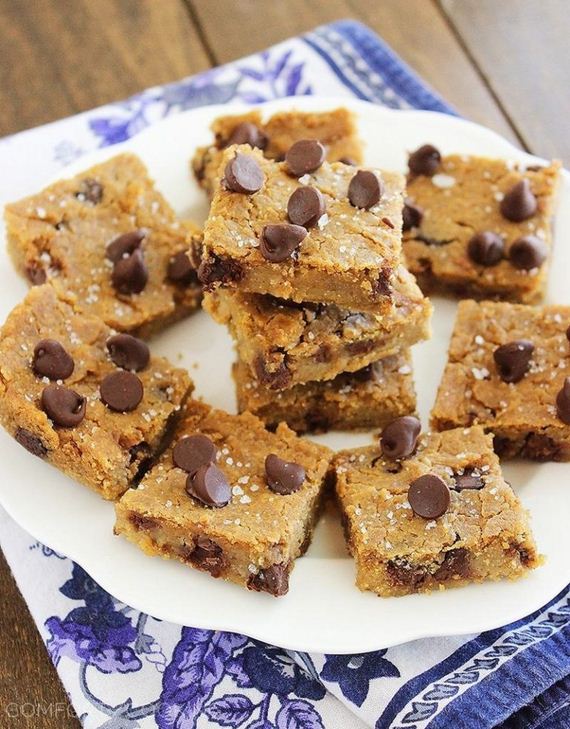 Are you still caught up in the idea of baking with chickpeas or transforming them into sweet treats, but you're the kind of person who actually prefers your sweets with a little dash of salty? Then check out this deliciously unique blondie recipe from The Comfort of Cooking! Sure, they've stacked the blondies full of chocolate chips, but you're getting the wholesome goodness of chickpeas rather than stomach irritating flour, so that's something!
13. Chickpea, barley, and zucchini ribbon salad with mint and feta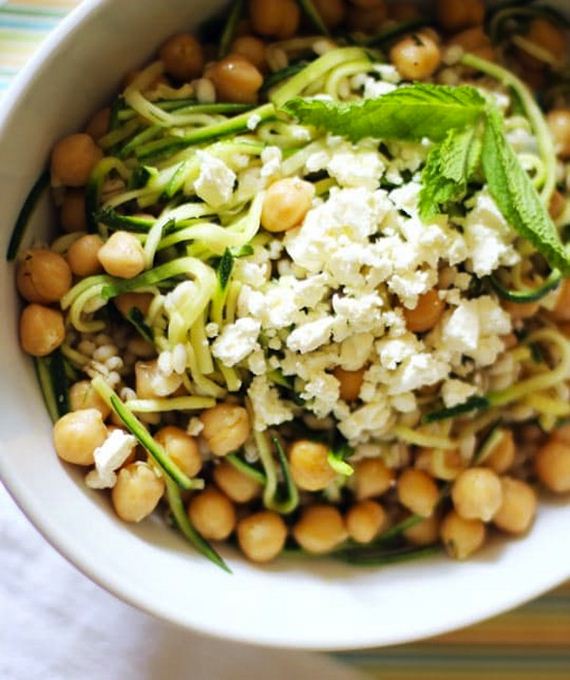 Have you always been a fan of side salads so unique that they could practically steal the spotlight from the main dish? Then chickpeas are about to become your best friend, particularly if you make this delicious snack from The Ktchn! Besides the chickpeas, you'll enjoy ribboned zucchini and feta cheese, all sprinkles with a light mint garnish to really give it a refreshing taste.
14. strawberry muffins with white chocolate and chickpeas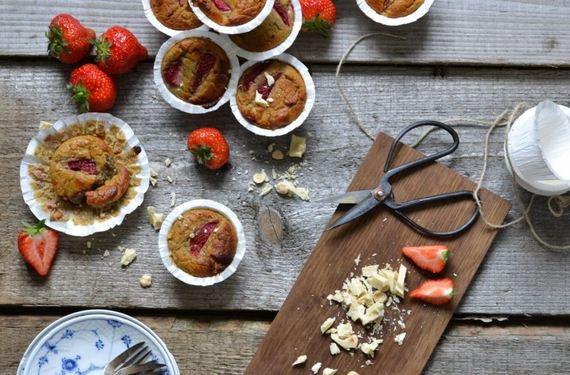 In case you couldn't tell, we're really big fans of baking with chickpeas! There's just something so satisfying about the texture when you're all finished, especially in spongy recipes like muffins! These aren't just any muffins, though. These delicious morning muffins from A Tasty Love Story contain fresh strawberry chunks and white chocolate for the utmost in healthy decadence.
15. Dark chocolate chickpea brownies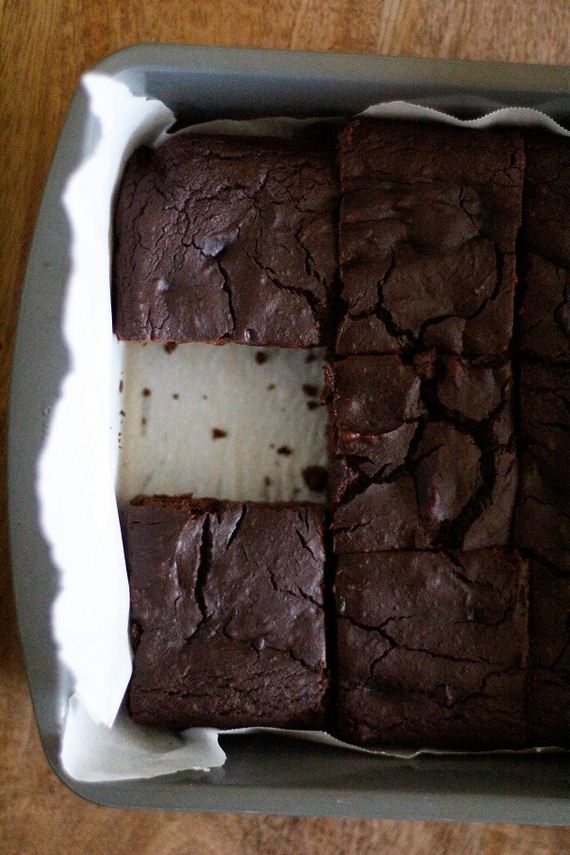 Have all of these baking recipes got you craving sweet, gooey treats but you're not really a fan of blondies? Don't worry, we'd never forget to include classic chocolate brownies in such a post! These are often made with chickpeas as well and that little change in recipe does divine things for the texture. Check it all out in more detail on The Roasted Root!
---
---