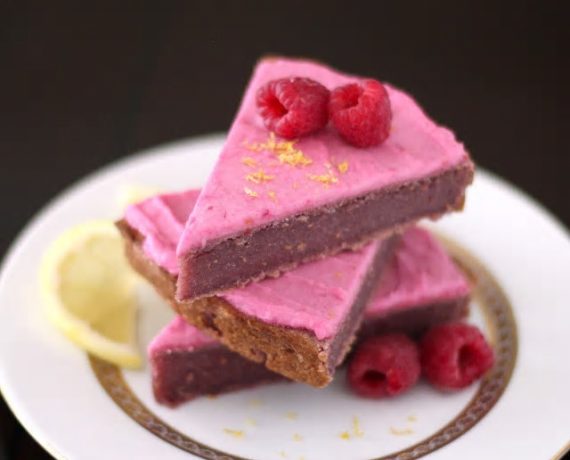 Delicious Desserts Made with Vegetables
---
Whether you're interested in vegetable based desserts becaus you, too, are trying to convince tour kids to try new things or whether you just like the idea of adding nutritional value, new textures, extra flavour or alternative, intolerance friendly ingredients to your favourite classic treats, we're sure there's something on this list for you. Check out 15 favourite veggie treat ideas below!
1. Jalapeno chocolate chip cookies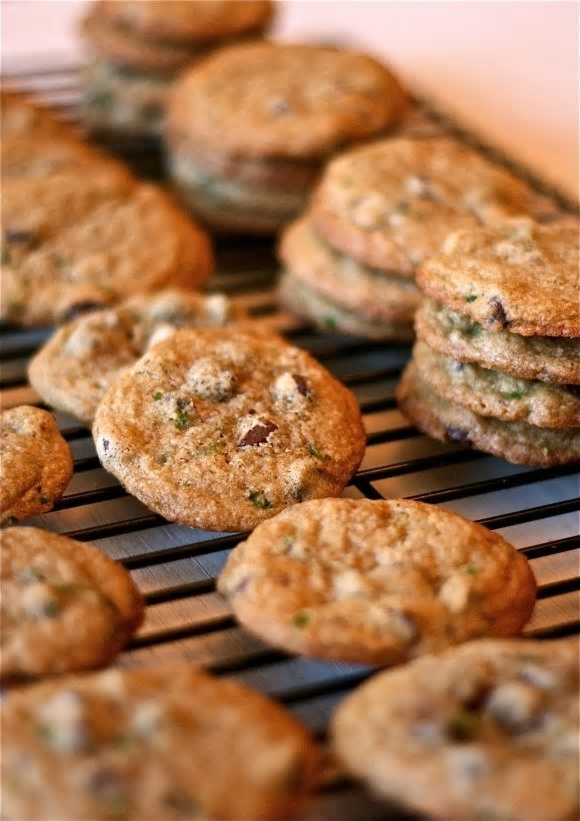 Are you and your family big fans of flavour who have never balked at the thought of a little bit of spice? In that case, we have a feeling you're going to love these fragrant, mouthwatering jalapeño cookies from Got Chocolate! The regular cookie ingredients break down the spice a little bit, but there's no hiding at least a hint of that awesome jalapeño taste in between chocolate chips.
2. Raspberry lemon beet blonde wedges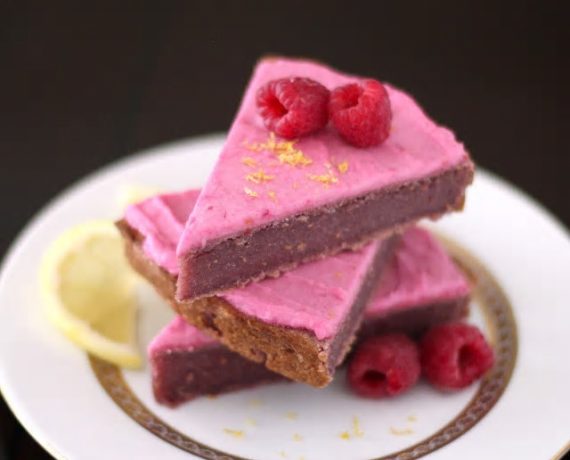 What's even better than a baked good that gives you a bit of extra nutrition and thanks to the inclusion of fruit? Well, on that actually includes fruit and vegetables, of course! These amazing raspberry lemon blonde squares from Desserts With Benefits are the perfect example of what we mean. The filling tastes sweet and fruity but it's made with beets, so it's actually chalk full of vegetable goodness.
3. Creamed corn popsicles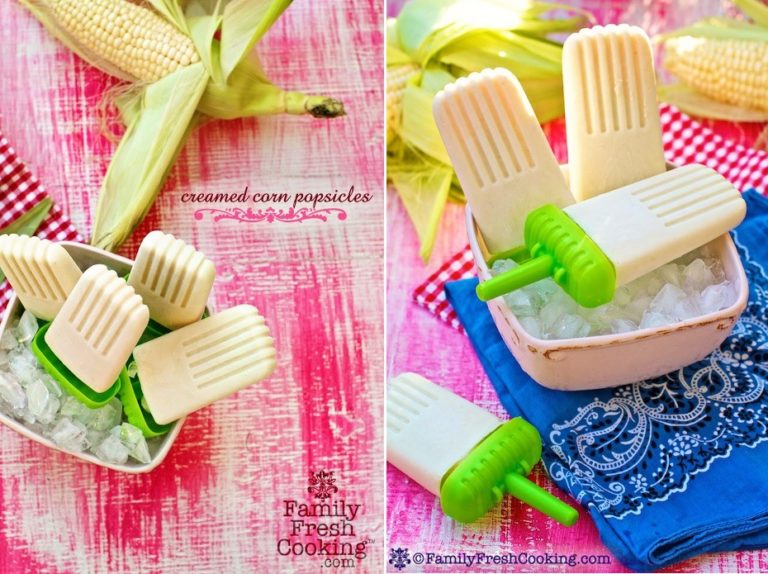 We'll admit that when we first read about the idea of creamed corn popsicles, even we were skeptical. We made them for our kids anyways, however, in hopes that it would make corn appeal to them a little bit more and it worked! Marlameridith guides you through the process of making a popsicle mixture that, despite being vegetable based, is deliciously sweet and creamy all at once, kind of like an old fashioned milkpop.
4. Vegan tarte tatin with black pepper caramel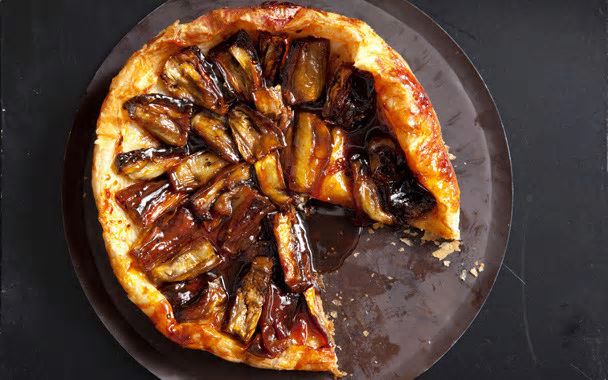 Throughout our experience as food enthusiasts, tarte tatin is the kind of dessert that's either absolutely adored or strongly disliked, but in our family, it's a big hit! That's why we chose to try out an eggplant based recipe on our kids, just to see how they'd receive the whole idea. We even got risky and used this fragrant recipe from Gourmet.com, which uses a caramel that has some black pepper pizzazz that the average caramel recipe doesn't have. To our surprise, the rich, unique flavour was actually gobbled up in one night, with even our littlest family members asking for another piece!
5. Zucchini cake with crunchy lemon glaze

When it comes to baking with vegetables and keeping the flavour subtle, one of the easiest things to work with is zucchini. It's great for taking on the flavours of whatever you're combining it with, meaning that it doesn't make the loaf or cake you're baking any less sweet than it would be in other recipes. Besides upping the nutritional value, adding zucchini mostly changes the texture of the treat, making it a little denser than usual so that it's perfect for people who like a chewier cake recipe over a very fluffy one. We make this lemon glazed zucchini cake for our family every few weeks because they love it so much! Get the recipe on David Lebovitz.
6. Eggplant chocolate cake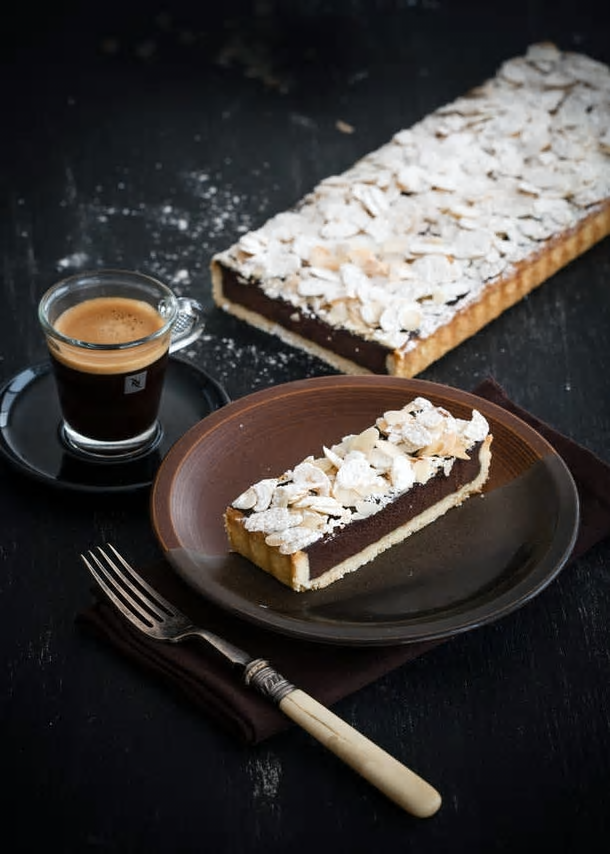 Did you love the idea of introducing your kids to eggplant through dessert but you just know they won't be willing to try as big a helping of tarte tatin as they would be of something involving chocolate? In that case, we have a feeling you'll be pleased to see this awesome eggplant chocolate cake recipe from A Table For Two! It's not the fluffy kind of cake that your mind probably jumped to but rather a creamy chocolate filling in an awesome pastry lining. Our family loves the shaved almond coating on top just as much as they love the eggplant based chocolate filling!
7. Healthy red velvet fudge bites made with beets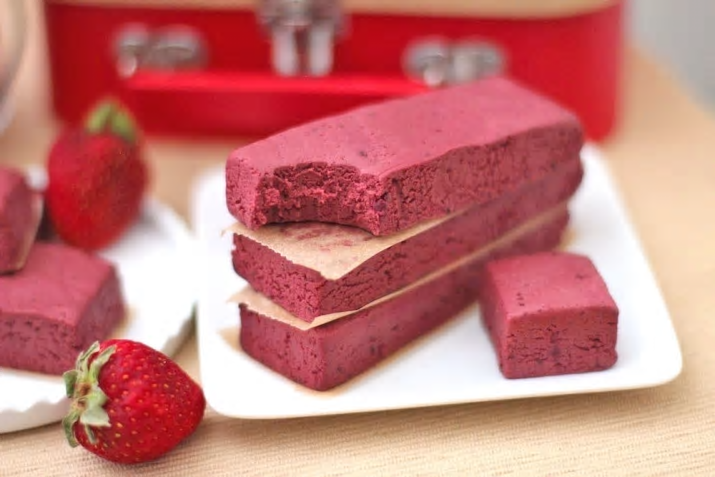 When it comes to convincing our kids to eat red vegetables, we've found that we've become grateful for thenway red Velvet recipes have been trending in baking for the past couple years. The colour of these baked goods makes it easy to sneak veggies like beets in without anything looking too alarming! We made these awesomely rich red Velvet fudge bites from Desserts With Benefits for our family recently and between the awesome texture, the intriguing colour, and the sweet flavour they get from having strawberries added to the mix, the whole pan was emptied by the next day.
8. Tex Mex ice cream sandwiches with chocolate jalapeno ice cream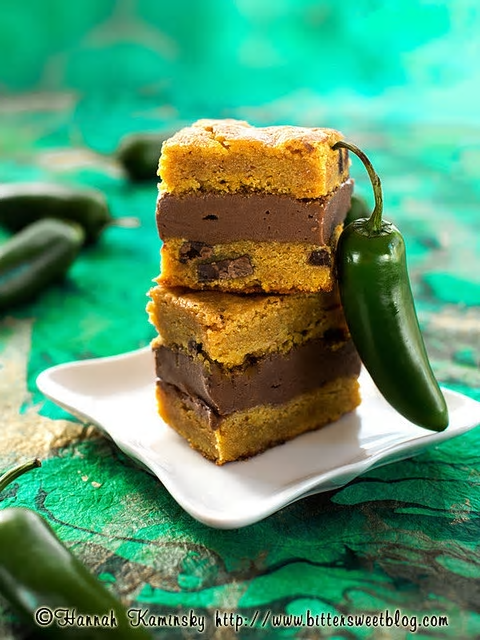 We're you intrigued by the idea of making your family jalapeño cookies because you love cooking with jalapeños in your entrees and you hope the kids will at least give them a chance on their dinner plates, but you know the green flecks in the recipe we showed you earlier will throw them off? Then maybe this chocolate ice cream and cookie ice cream sandwich recipe from Bittersweet is a better disguise for you! This time, the jalapeños are disguised in the ice cream itself, so the only thing that gives them away is the small kick of flavour they'll get when they bite into it, and to be honest, this recipe is so tasty that they'll be noting but thankful for the chance to try a new treat.
9. Sweet corn creme brulee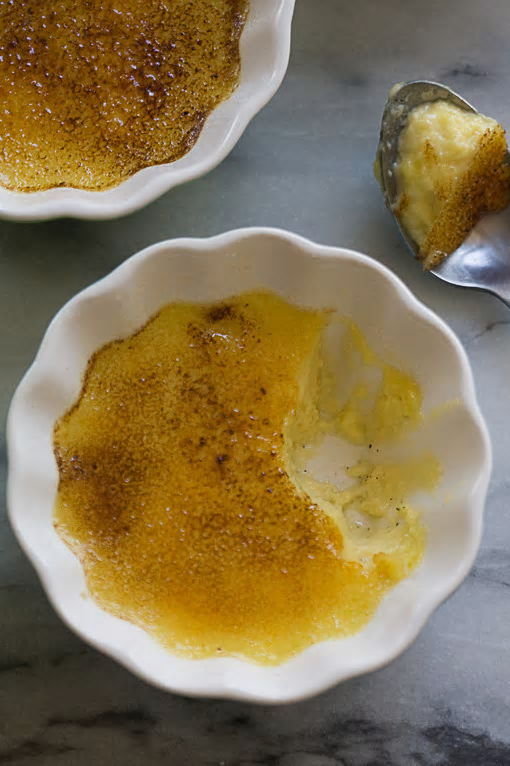 Do you love a good creme brûlée because you can't get over how delicious the crispy melted sugar coating on top is but you've been looking for ways to replace some ingredients in your favourite desserts with vegetables so they're at least a little bit healthier than usual? Then check outthis  awesome creme brûlée alternative made with sweet corn! A Cozy Kitchen shows you exactly which minor adjustments to make to the classic recipe without losing any flavour.
10. Chocolate orange zucchini donuts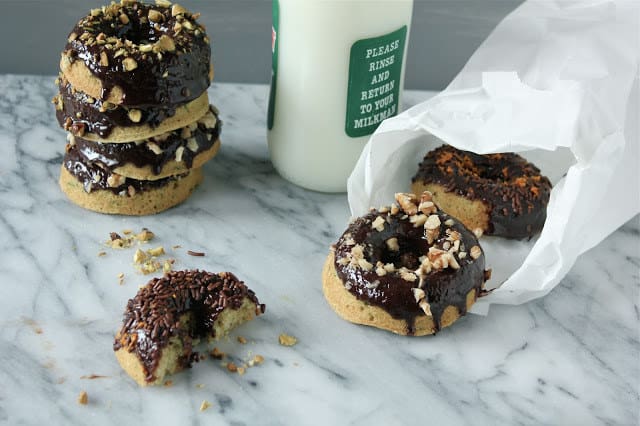 Are you still stuck on the ids of making things out of zucchini because that's one of your family's favourite vegetables but you're not sure a lemon loaf like the one we showed you earlier is quite to your family's preferences? In that case, try making something that's a little more kid friendly! We suggest these aweomely rich chocolate orange zucchini donuts from Pink Patisserie. They pack lots of flavour along with their increased vitamin content.
11. Chinese butternut squash dessert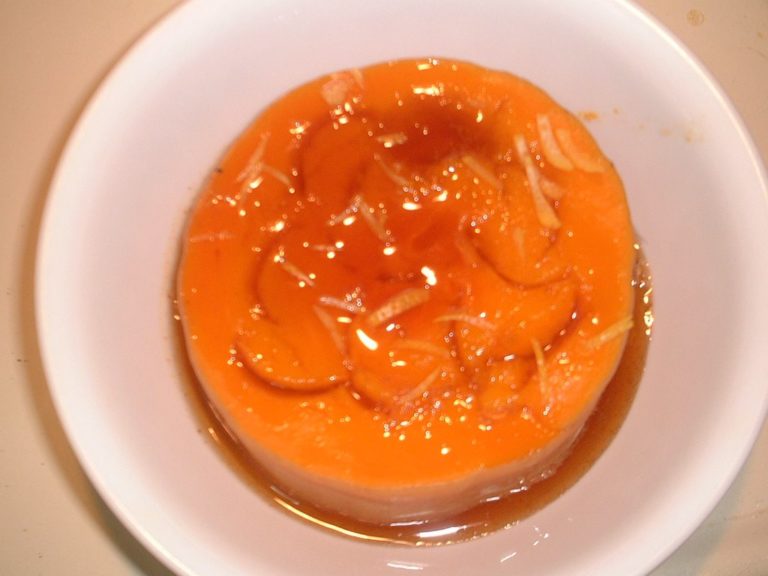 Perhaps pure actually just looking for unique, international desserts to broaden your family's palate with and the veggie content is just a bonus? In that case, perhaps you'd prefer to try this flavourful Chinese dessert that's made with butternut squash! Jade Beauty guides you through the process of making a little mousse cake with a sweet, syrupy glaze.
12. Sweet potato S'mores cheesecake
Is your family's favourite dessert actually cheesecake but you're not necessarily into the idea of making the classic recipe that involves quite so much straight cream cheese? Then try replacing some of that with a vegetable that will still help you get that yummy rich texture you're looking for! We've made this sweet potato S'mores cheesecake from Food Network several times and it's so sweet and delicious that every crumb is gobbled up quickly no matter how many times we serve it at dessert time.
13. Spicy maple corn fritters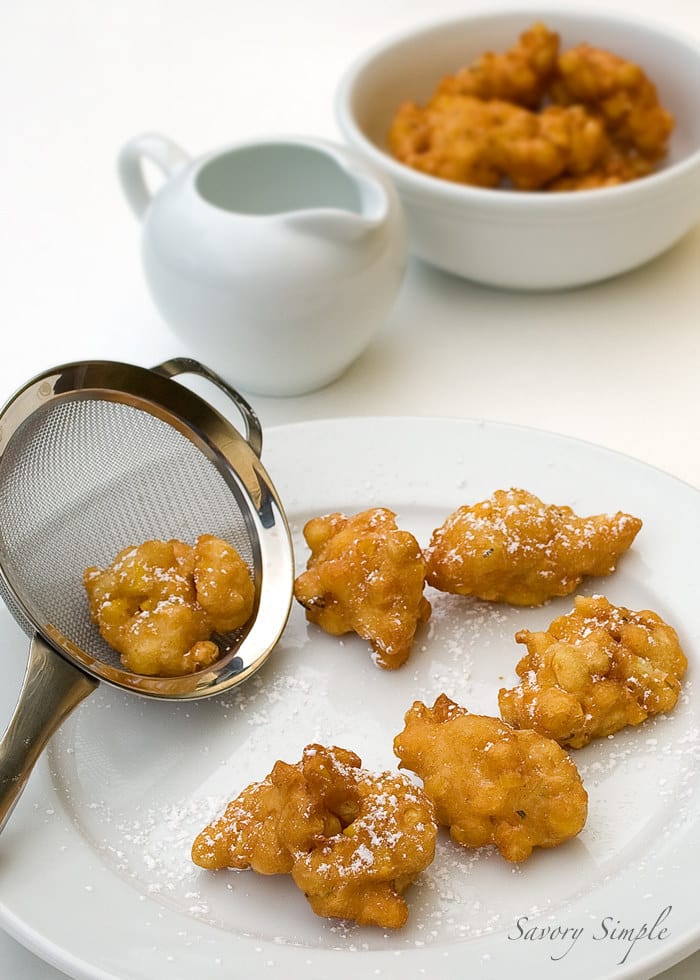 Are you still trying to figure out new and exciting ways to get your kids eating corn, but you'd also like to introduce them to slightly spicy flavours at the same time, just in the interest of expanding their palate so they can enjoy food just as much as you do? In that case, these awesome spicy maple corn fritters are exactly what you need to get everyone having new taste experiences! Savory Simple shows you how to make these awesome bite sized treats, as well as how to sprinkle icing sugar on top to lessen the blow of the spice if necessary.
14. Raspberry jalapeno chocolates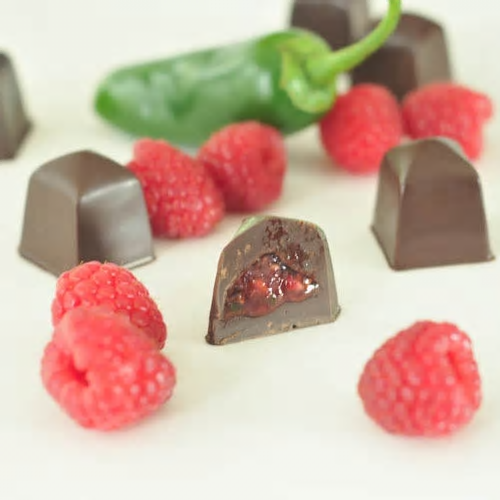 Speaking of spicy food, here's another subtle jalapeno recipe! Can you tell we come from really flavour intense families? It's just that we don't want our kids to miss out on any type of awesome taste combination because they were never introduce to more unique foods when they were young enough to develop great taste. These awesome dark chocolate bites from Spabettie combine a hint of the jalapeno's kick with the ripe, juicy flavour of raspberries for a truly unique sweet and spicy blend that even has a touch of nutrition, so you won't feel bad about giving these to your kids as a treat.
15. Sweet corn bacon ice cream with cacao nibs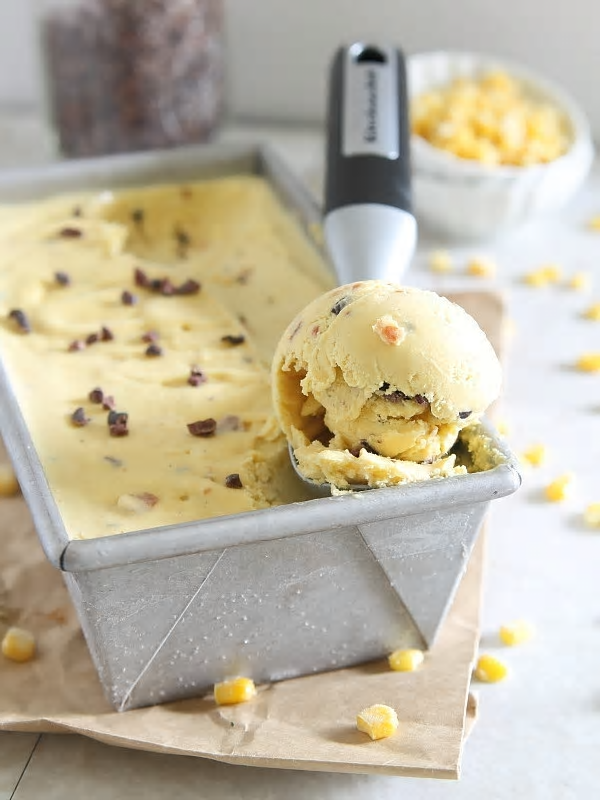 Sometimes when you're searching for foods that are along the theme you have in mind, you come across an option that technically makes the cut but is so unique in and of itself that it barely counts. Even so, those are usually the best options of all the things we've discovered, so we always put them on our list anyways! That's the case with this sweet corn and bacon ice cream from Running To The Kitchen. Your kids are hardly likely to even keep in mind that there's a vegetable involved because it's overshadowed by the idea of ice cream and the presence of bacon, so really this option is more for novelty, we're pretty sure you won't be mad about that once you realize how incredibly irresistible it tastes!
---