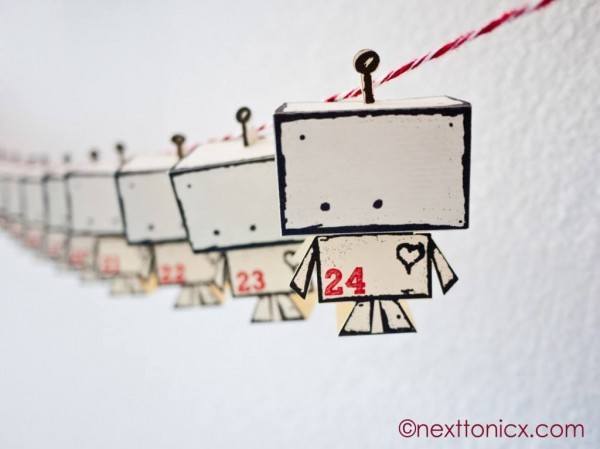 DIY Advent Calendars To Make The Countdown To Christmas Extra Special
DIY Advent Calendars To Make The Countdown To Christmas Extra Special
---
With Halloween behind us and Thanksgiving quickly approaching, it's time to start thinking about the most wonderful time of the year — Christmas!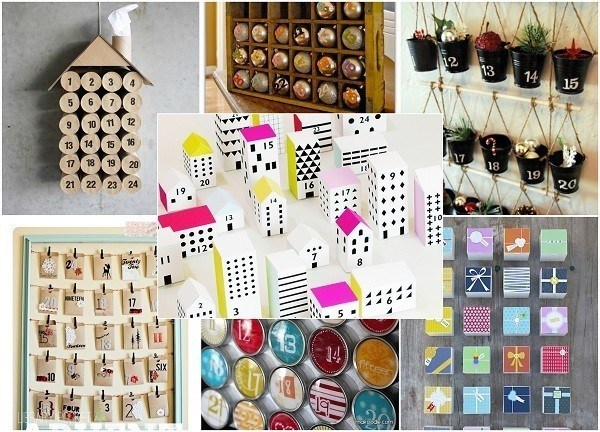 What better way to prepare yourself (and your family) for the holiday season than with a creative and fun advent calendar to count down the days? We search the internet for the best, most creative, and fun DIY advent calendars that we could find! We have minimalist designs (for the artists), cute designs (for the kids), gorgeous designs (for the design enthusiasts), and many more! We hope that you enjoy this fun list.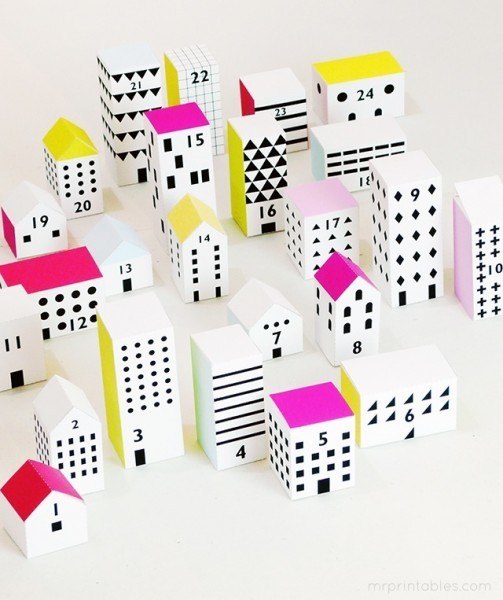 Christmas Village – These cute little houses come in a color printable or a black & white printable so that you (or the little ones) can color the houses yourself! Hide little treats and treasures in each house and visit a different one everyday on the way to Christmas.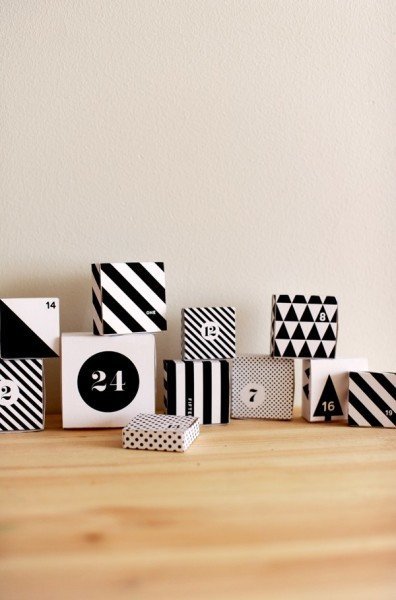 Black & White Boxes – These simple printable boxes come in fun graphic designs that you can fill with any manner of surprises and treats!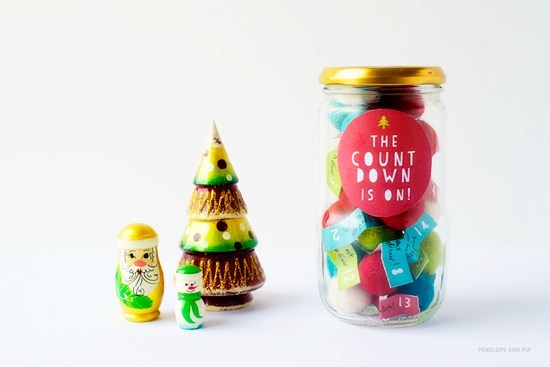 Advent Jar – Create a cute little advent jar filled with activities to get you and your family ready for the season! The directions are easy to follow and there is even a printable page for all the little paper tags.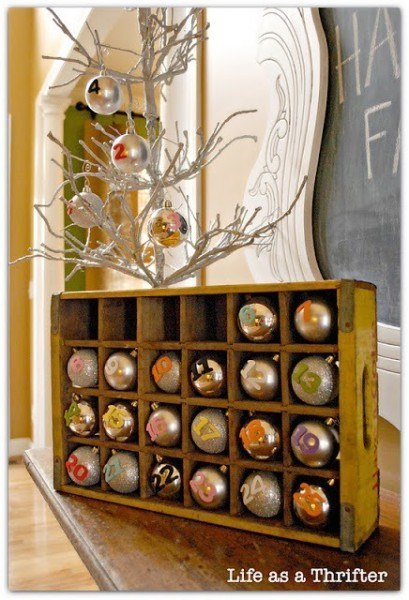 Advent Ornament Tree – Make your own beautiful christmas ornaments to count down the days and use them to decorate a christmas tree in the process!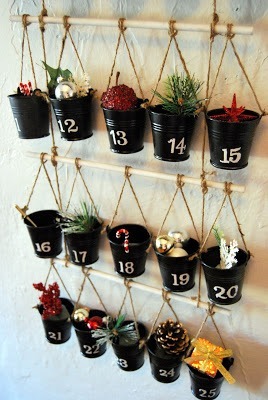 Advent Buckets – Inspired by an expensive Pottery Barn advent calendar, this DIY shows you how to make this adorable bucket advent calendar for a rustic Christmas touch!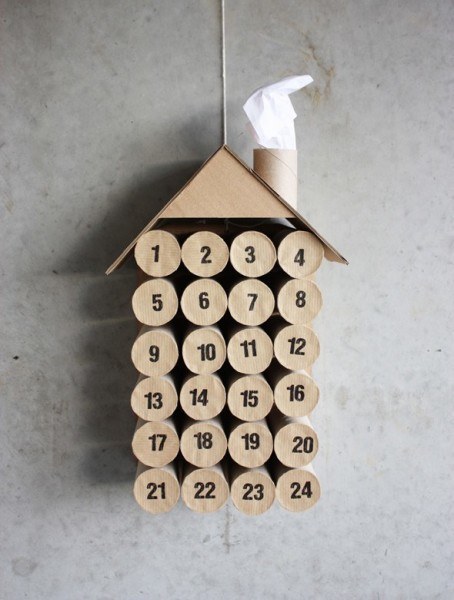 Advent House – This cute little advent house is made from toilet paper tubes! It's super easy to make and even includes a list of item ideas to put inside.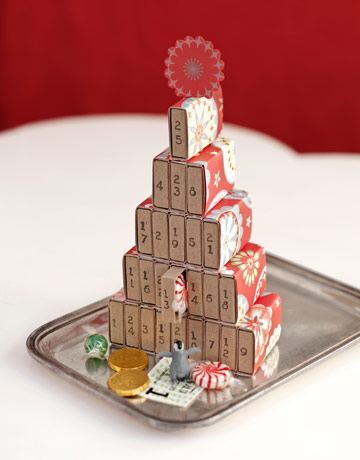 Matchbox Advent Calendar – Make this cute and easy advent calendar with matchboxes! Cover them in beautiful wrapping paper and fill them with little treats to count down the days.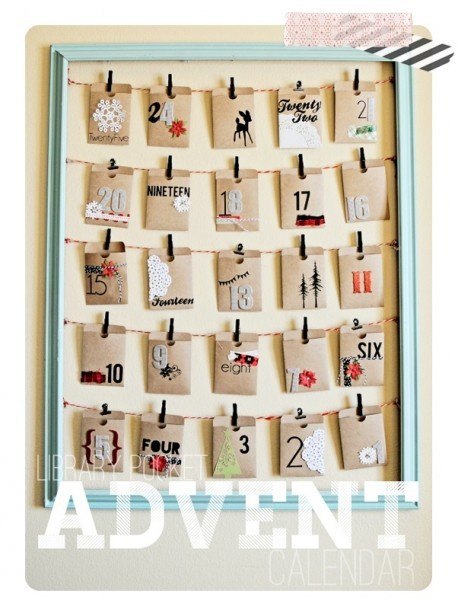 Library Pocket Calendar – For the book lover in your life, use this tutorial to create this advent calendar out of library pockets for a cute treat!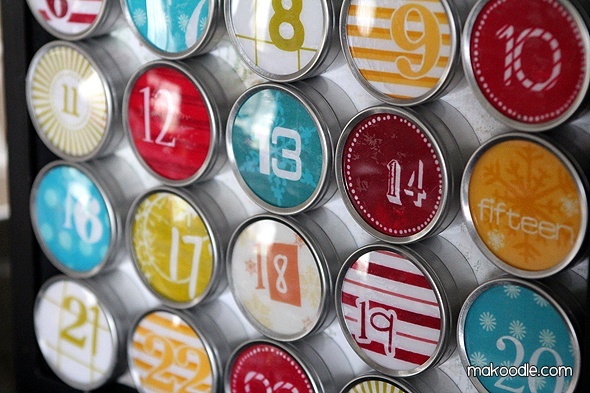 Magnetic Tins – These little tins feature printable labels and activity inserts to go along with the treats you hide inside! This idea could be used for different events — holidays, chores, school work, etc.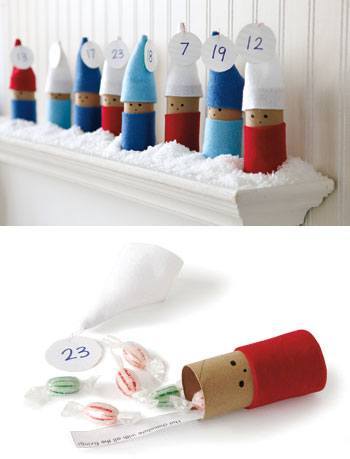 Nordic Elves – These cute little elves are easy enough to make that the kids can help too! You can fill them with treats for an advent calendar or make them to be hung up on treats or around the house.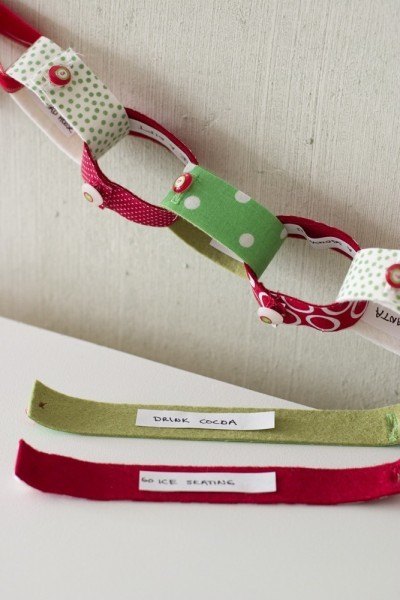 Chain Link – Each one of these little fabric rings has a holiday-themed activity inside for the family to enjoy! Use velcro or snaps if you want to make it easier for little hands.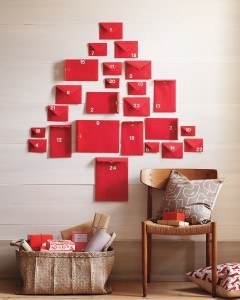 Envelope Tree – This envelope tree advent calendar remains one of the easiest and cheapest calendars to assemble. Mix up colors and patterns for an even more fun look!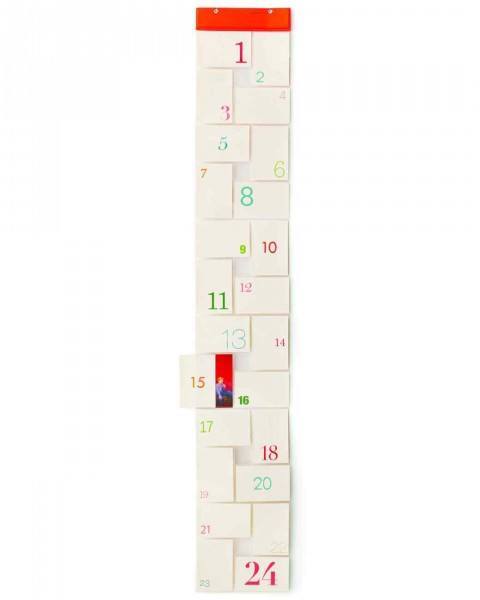 Photo Chain – Use family, seasonal, or friends photos to create this exciting photo chain advent calendar! It's super easy to make and if you use family photos from the previous Christmas you can relive the excitement in anticipation of the coming season!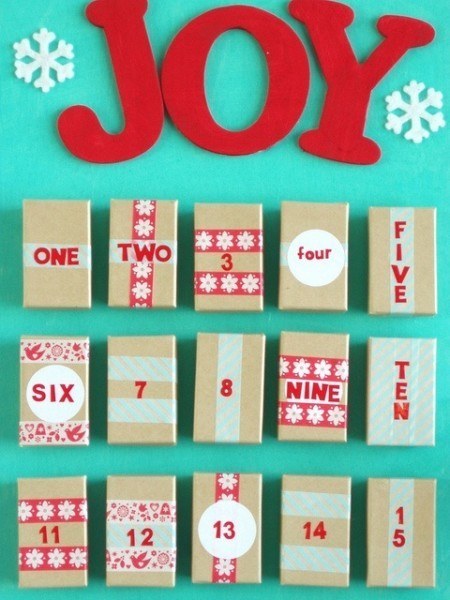 Jewelry Box Advent Calendar – The calendar uses little paper jewelry boxes to hide all the treats! Decorate them with washi tape and stickers to make them seasonal!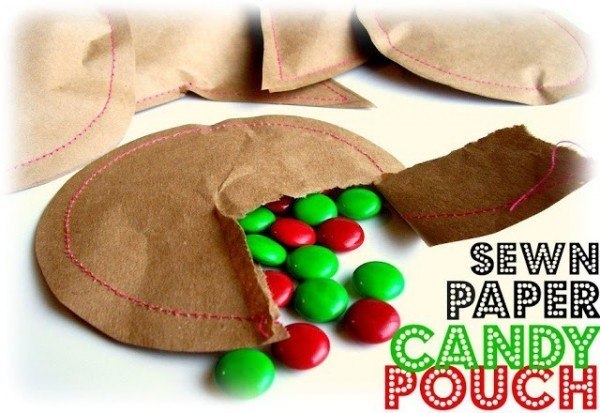 Sewn Candy Pouches – Sew up little pouches of candy and number them for a sweet treat each day until Christmas! This pouch design also makes for some unique and fun gift wrap during the holiday for some of the smaller items you may need to wrap.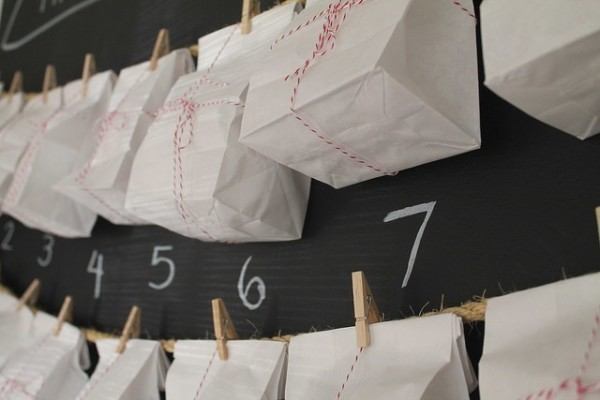 Paper Gift Bags – There are many different versions of the paper bag advent calendar, but this one remains our favorite! You can fit so many fun gifts into a design like this! Use white bags like this or get some kraft paper lunch bags.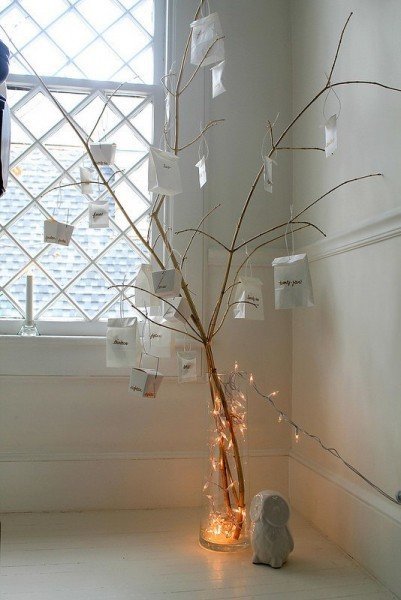 Paper Bags & Take-out Boxes Advent Tree – Using white paper bags and little takeout boxes to decorate this small advent calendar tree makes for some simple and festive holiday decor around the home!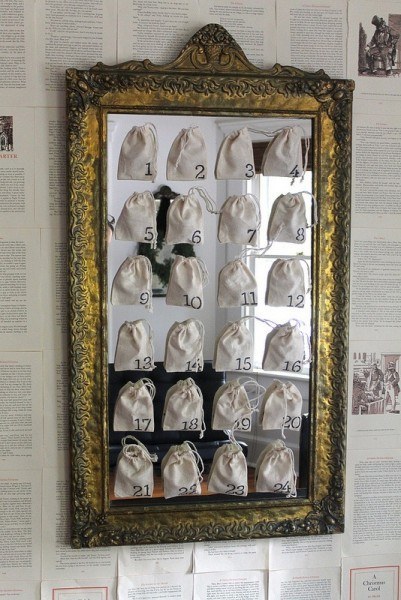 Advent Mirror – This gorgeous mirror makes a great base for these little treat bags to hide your holiday gifts! The backdrop was created with book pages from "A Charles Dickens Christmas".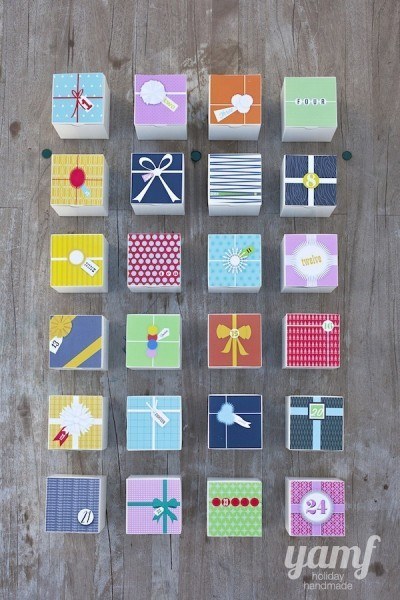 Printable Advent Boxes – Printable pages make putting together these little gift boxes a breeze! Stack them up or attach them to a backboard to keep them up on a wall.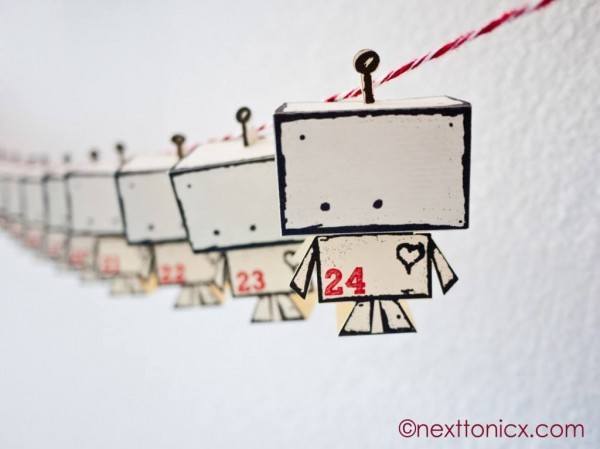 Robot Advent Calendar – Aren't these the most adorable little robots? Printable pages makes them easy to put together and his little head is the perfect size for a chocolate or other small treat!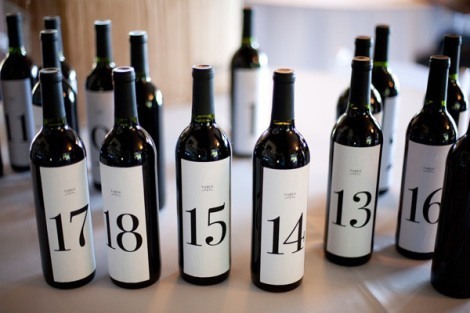 Wine Bottle Advent Calendar – You can't go wrong with some wine! Once the kids are taken care of, the adults could use a little seasonal cheer too. Print out date labels to put over the bottles and split one to countdown the days!
---
---