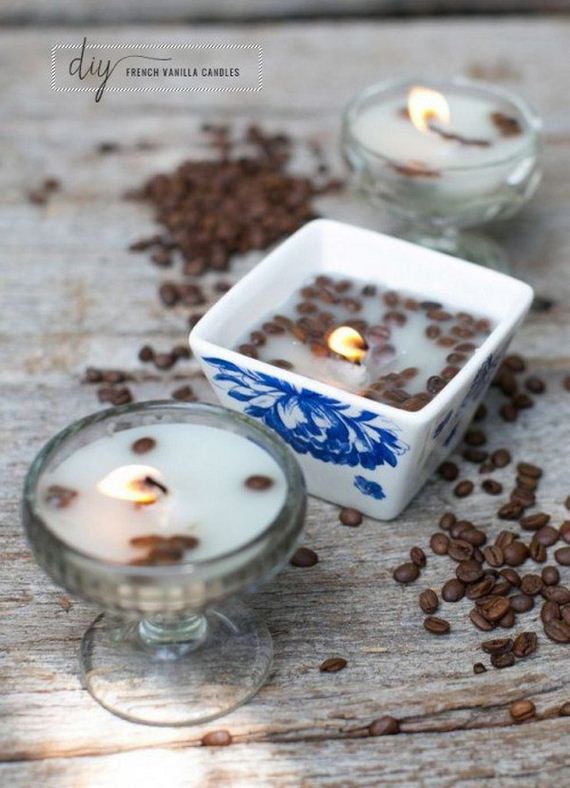 DIY Candle Recipes
---
Spiced Candles for Fall. You can make this lovely fall spiced candles with things already in your kitchen, without using artificial fragrances or purchasing anything extra. They are perfect for filling your house with yummy smells! Get the recipes and tutorials via Little House Living.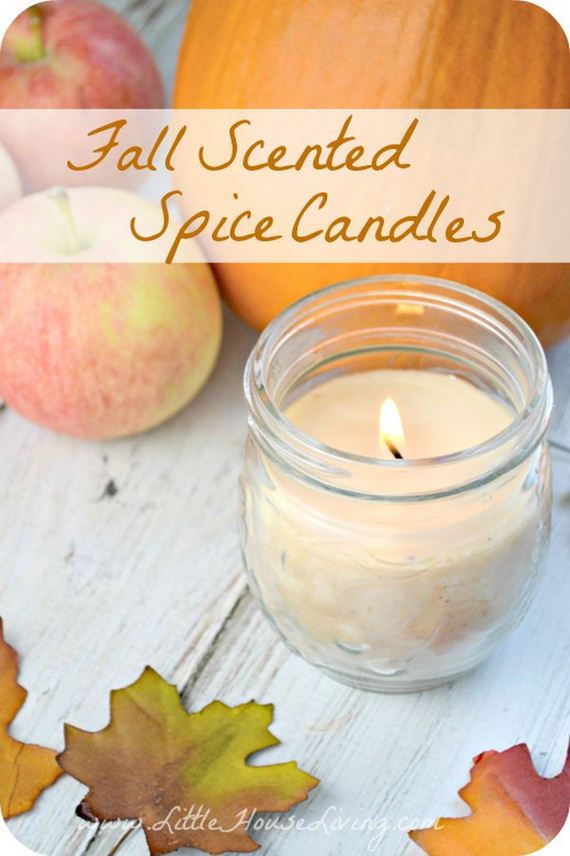 DIY Homemade Lavender Rosemary Candles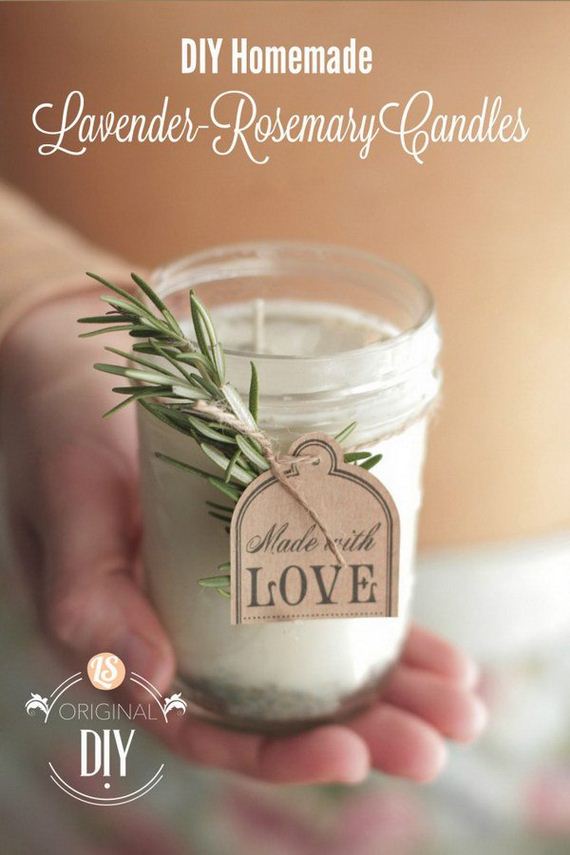 You will surely love that your house is filled with a lovely smell of lavender. These homemade lavender rosemary candles are pretty simple and easy to make. See the tutorial via Live Simply.me.
DIY French Vanilla and Coffee Candle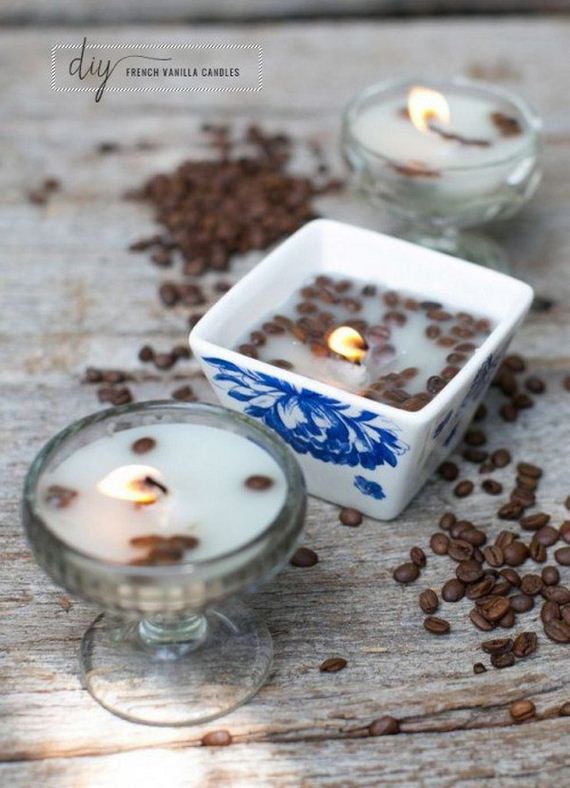 These beautiful DIY candles are made with coffee and vanilla beans. Love the natural smell of these. Your home will be warm and homey with these candles. See the tutorial via Decozilla.
DIY Funfetti Candles Made from Candy Sprinkles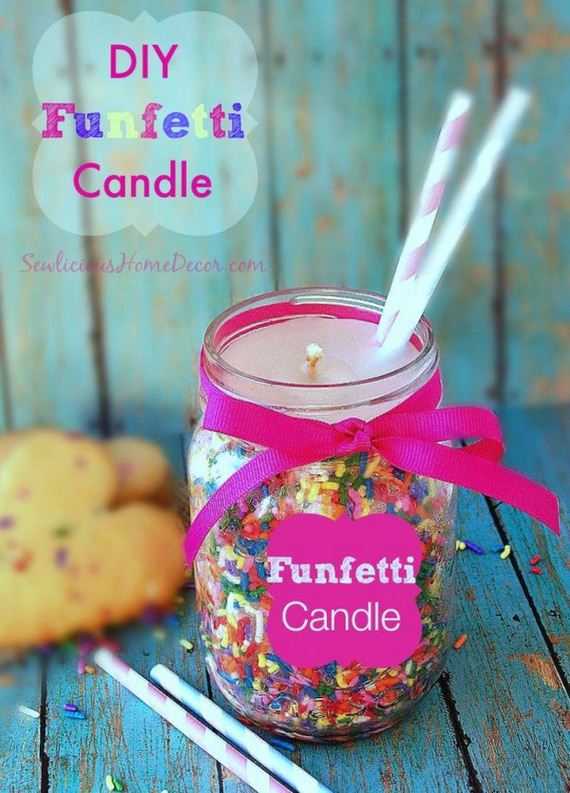 These DIY funfetti candles are pretty easy to make using candle wax and candy sprinkles. You can buy the supplies at most craft stores. They make great gifts. Check out the tutorial via Sew Licious Home Decor.
DIY Pressed Herb Candles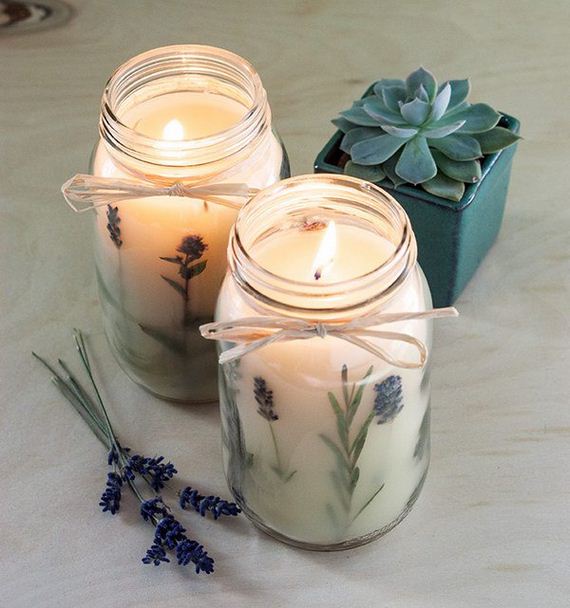 Made with lavender and chocolate mint. A great way to keep fresh herbs safe for the rest of the year. Follow the tutorial via Adventures-in-Making.
Color Block Crayon Candles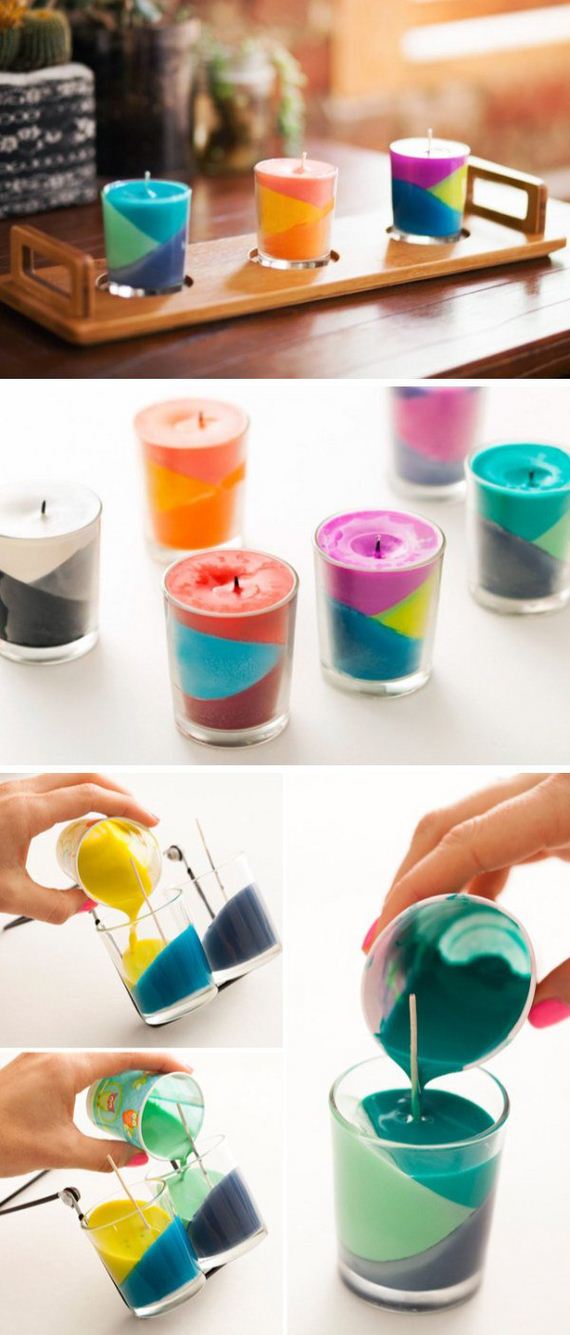 Using old crayons on hand to create this lovely and fun block candles for your home. You can ask your kids to help you. They will have great fun to stir crayons with wax. Learn how to make your own with the tutorial below.
DIY Layered Scent Holiday Candles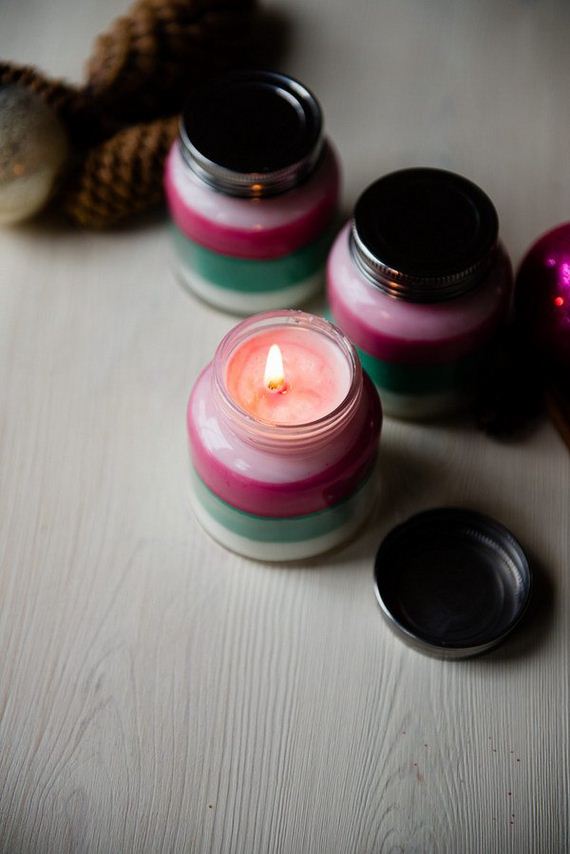 Layered scent holiday candles are so much fun and super easy to make. Your house will filled with the delicious scent of peppermint, or balsam or frankincense wafts when the candles burn. You can also make them as homemade gifts to your friends. Follow the recipes from Hello Natural.
DIY Pretty Chai Candles in Canning Jars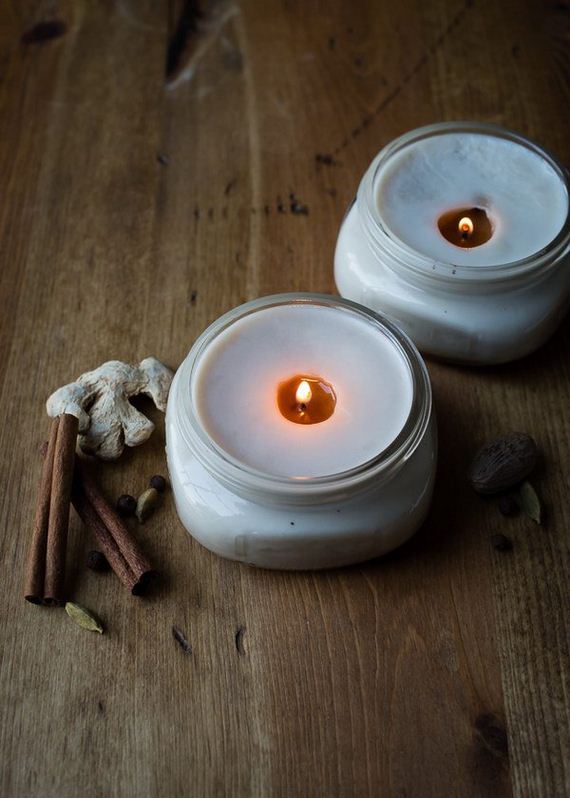 These DIY chai candles in canning jars are a pretty, natural way to bring some autumn cheer inside. They are delicately scented with baking spices – ginger, cardamom, cinnamon and nutmeg – that will warm your home. Follow the tutorial via Hello Natural.
Pumpkin Spice Mason Jar Candles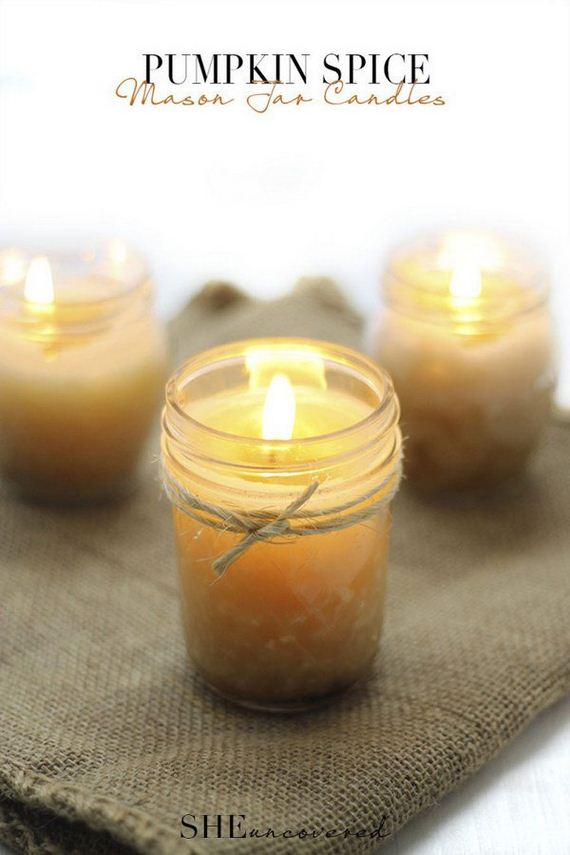 Another fun homemade candle product for you to check out. This candle was made with pumpkin spice, which makes your home smell wonderful. Tutorial and recipes viaShe Uncovered.
DIY Orange Mint Coconut Wax Candle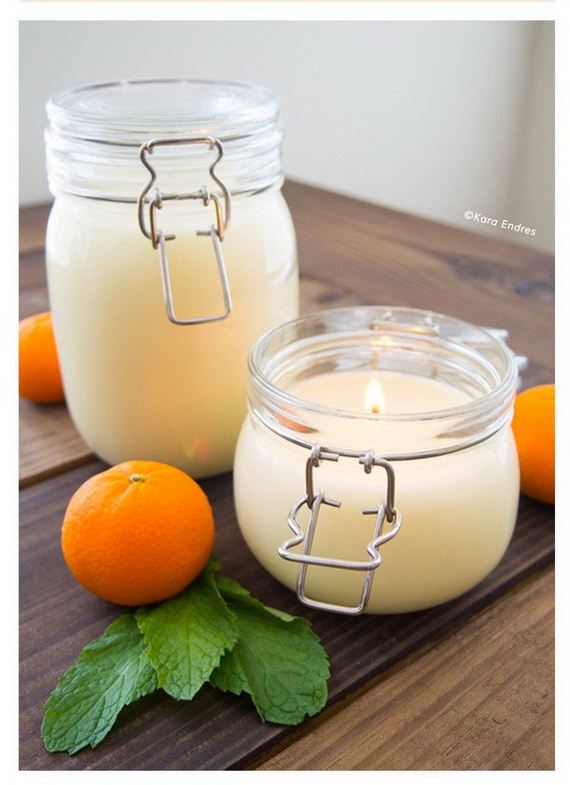 Add the great fragrance of orange, mint and coconut to your space with these beautiful candles. Tutorial via Sprinkles in Springs.
DIY Aromatherapy Candles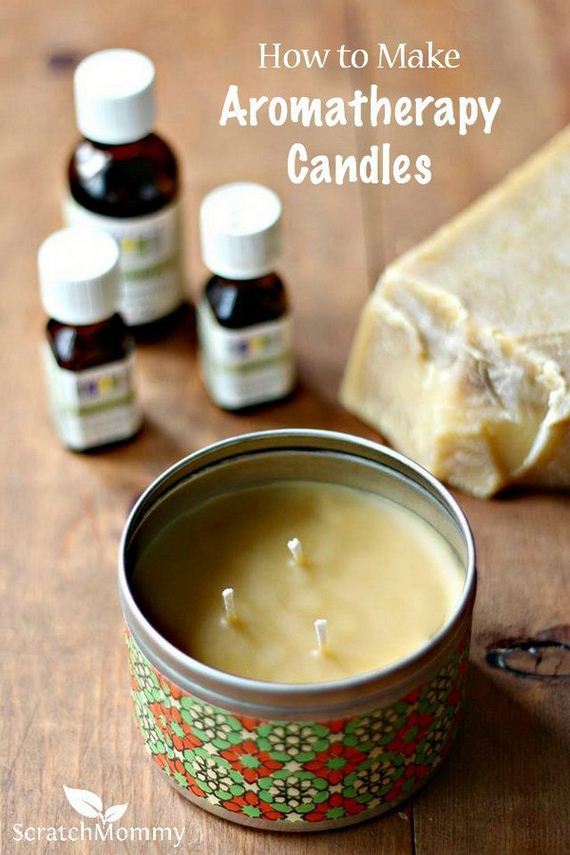 Aromatherapy is a great way to help with your physical, emotional and mental health. Make this aromatherapy candles for your families via the tutorial below.
DIY Lemon Beeswax Candles

Love the frangrance of lemon in your home? Get started to make this candles with the tutorial via a Pumpkin and a Princess.
Homemade Candle Melts with Essential Oil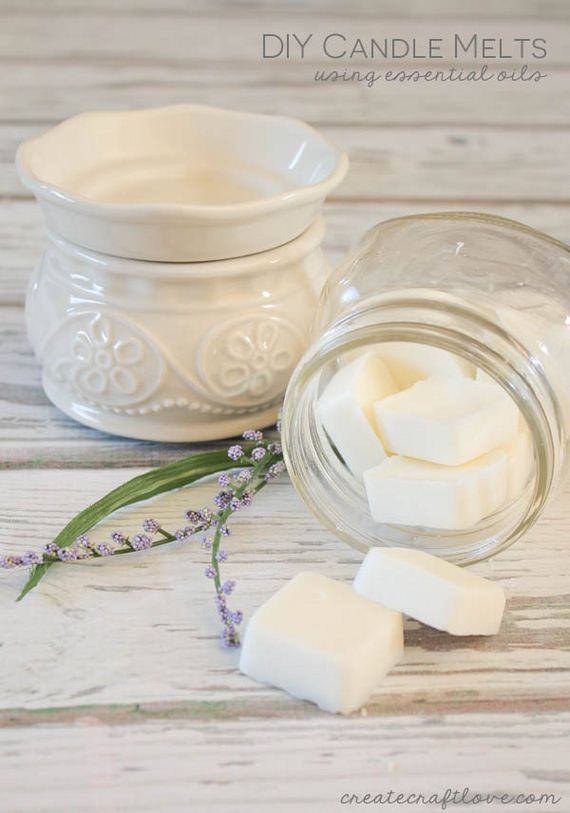 The warmth of a candle flame has been proven to do good for your body as well as for your mind. Get started to make some candle melts by yourself instead of buying some. Get the tutorial via Create Craft Love.
---
---