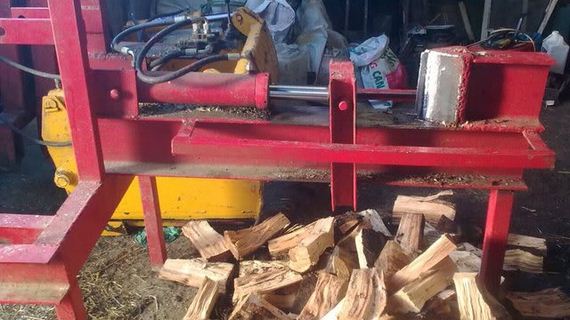 DIY Log Splitters
DIY Log Splitters
---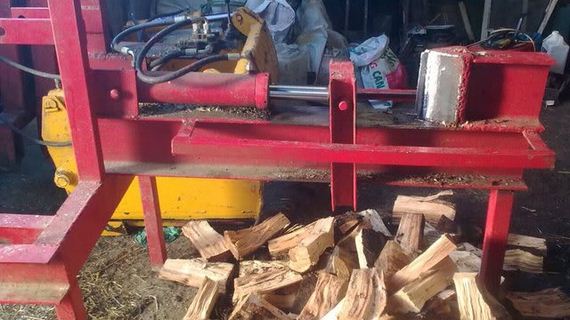 Check out these ideas and plans for homemade firewood processors so you can build your own homemade wood splitter and save yourself a lot of time and money.
Hydraulic Wood Splitter
Keep your wood box full without a lot of effort with this DIY hydraulic system that will split wood with ease and help keep your home warm all winter.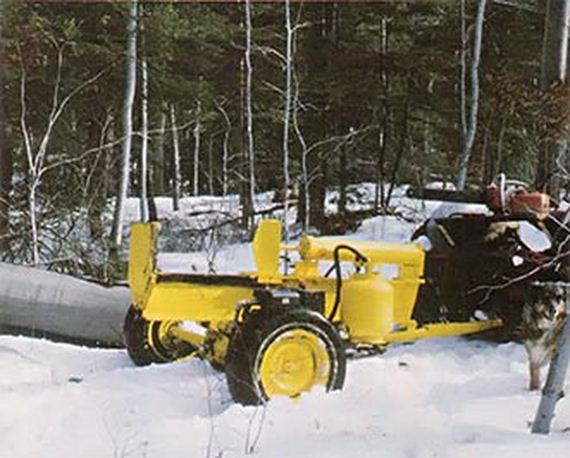 Small and Portable
A homemade log splitter can be both powerful and small. And the portability of this log splitter plan makes this one a winner for anyone wishing to heat their home with wood.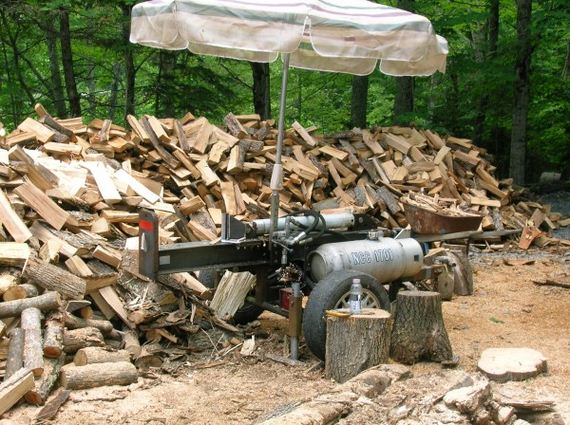 30-Ton Powerhouse
It's easy to turn large trees into stacks of firewood with this 30-ton powerhouse log splitter. Follow this YouTube instructional video on how to build a log splitter so you can turn large trees into small pieces of wood ready for the fireplace.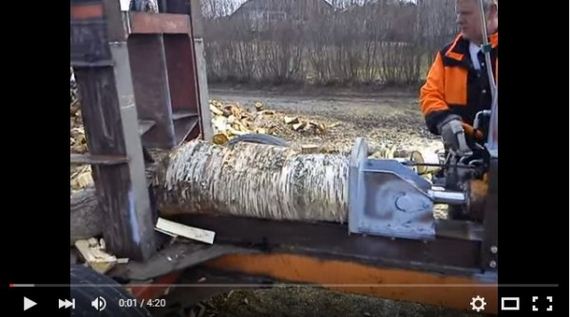 Two-Way Log Splitter
Use these step-by-step instructions on how to make a log splitter and you'll be able to build a powerful wood splitter that can cut both large and small pieces of wood quickly and easily.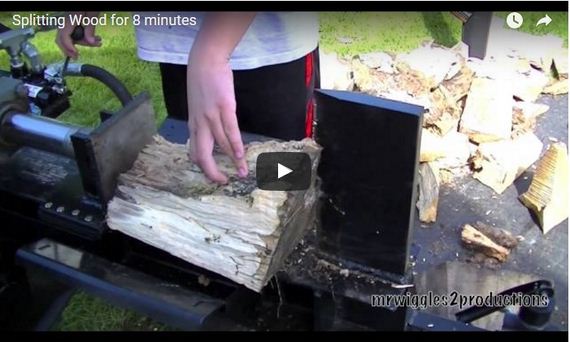 No Lifting Wood Splitter
Here's a wood splitter that will lift the wood for you and put it into place on the machine. Follow these detailed instructions for a DIY machine that will split your wood and save your back.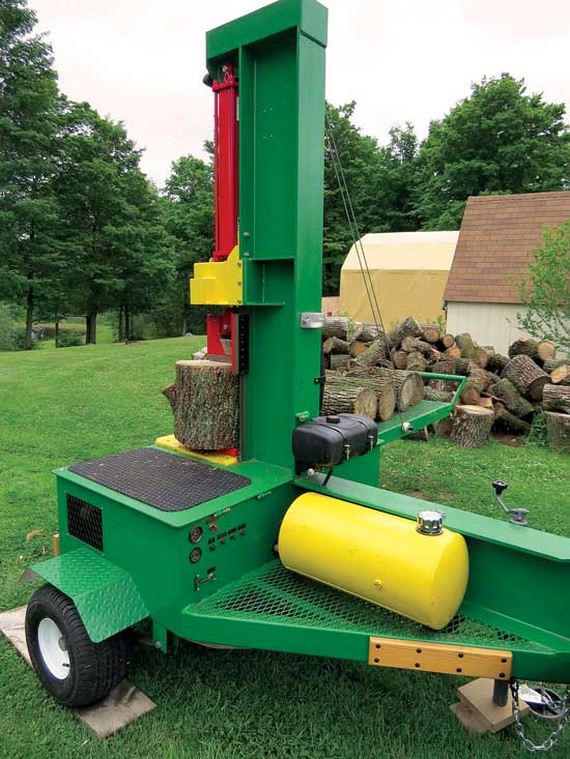 Unicorn Wood Splitter
This DIY wood splitter takes a different approach to the task by using a sharp-ended auger style splitter instead of a blunt edge.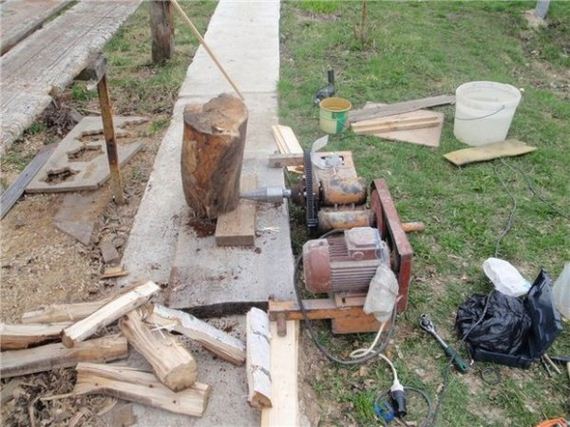 Homemade Portability
Sometimes it's easier to take the log splitter to the wood instead of bringing the wood to the splitter. These DIY plans will enable you to build a strong and portable wood splitter very inexpensively.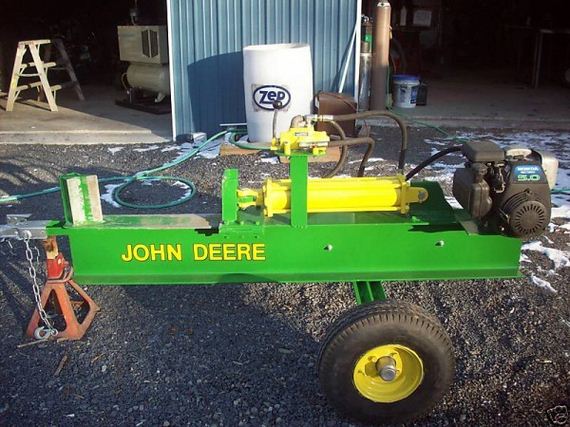 Scrap Metal Log Splitter
A little scrap metal laying around your home can be transformed into a homemade firewood processor with this simple building plan.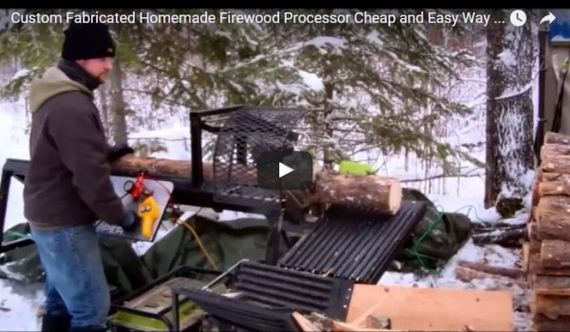 Manual Log Splitter
Easy to follow diagram will enable you to build this manual log splitter with very little out-of-pocket expense. This one requires some elbow grease to use, but still makes splitting wood a lot easier and quicker than just using an ax.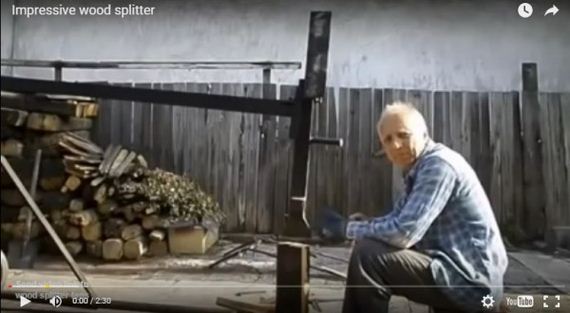 Flywheel Wood Splitter
Scrap parts and a little ingenuity created this flywheel wood splitter, and now you can build your own by following this instructional video.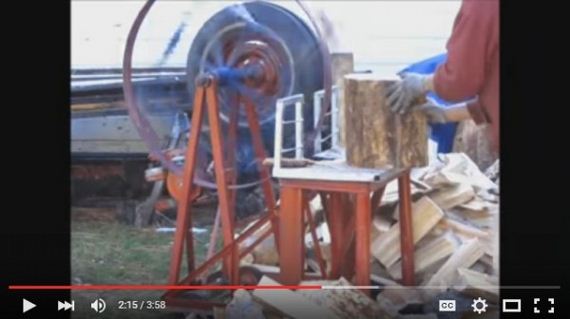 Quick Working Log Splitter
Turn a pile of felled trees into neat stacks of ready-to-burn wood for the wood heater or fireplace in no-time with this quick working log splitter design.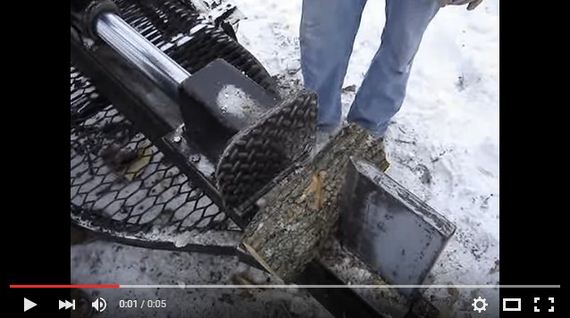 Foot Power Design
This easy-to-build DIY log splitter does its work with foot power. Easy to build and easy to to use, just step down on the pedal to split the log.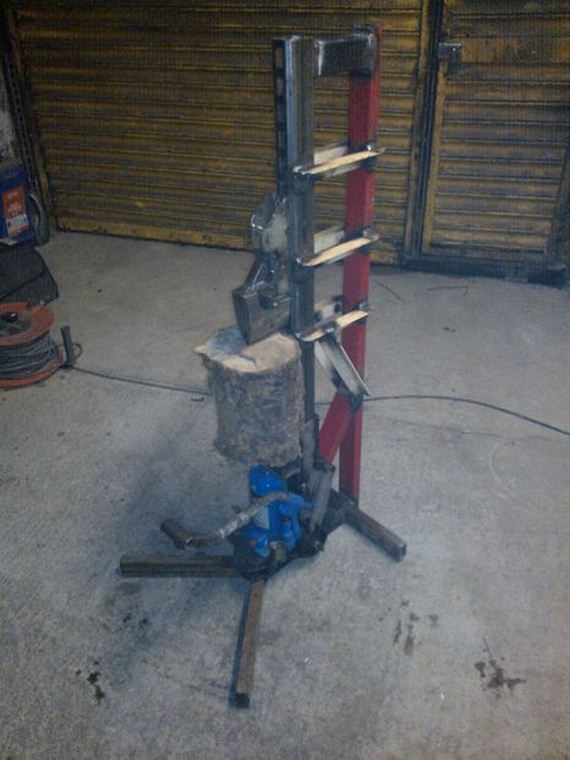 ---
---