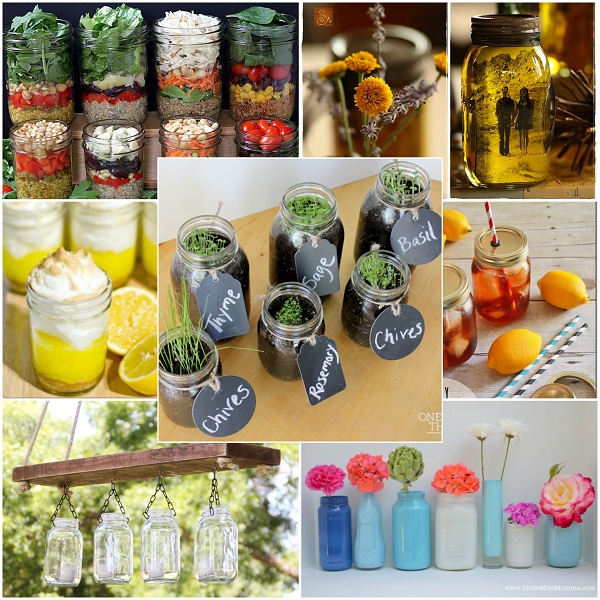 DIY Mason Jar Projects
DIY Mason Jar Projects
---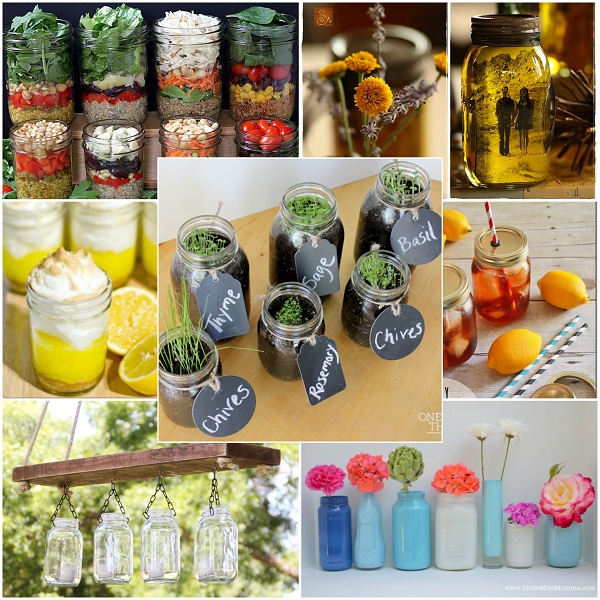 Mason Jar Straw Lids – Keep bugs, leaves and other unwelcome guests from joining you for drinks by topping your mason jars with these fun little lids!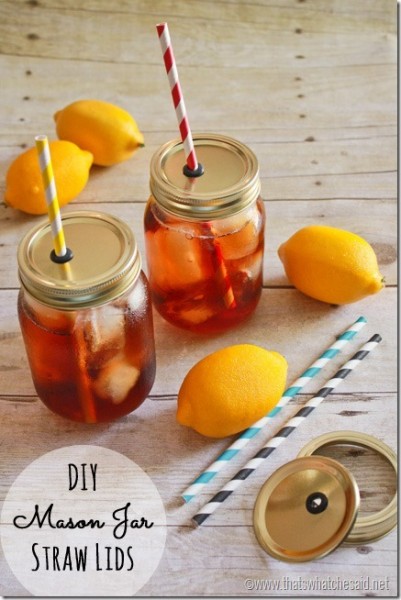 DIY Mason Jar Lanterns – These rustic lanterns will look stunning anywhere, so why not add them to the deck for a romantic summer night with a loved one or a cozy night with friends.
Backyard Ice Cream Party – Beat the heat with this super-fun ice cream party idea! Mason jars are perfect for serving the pre-scooped ice cream…keep them in an ice bucket, arrange a pick 'n' mix display of toppings, provide the spoons and watch your guests dig in!
Beach In A Jar – You can search the souvenir shops for hours but you won't find a better souvenir of your summer holiday than this beach in a jar craft!
Make An Outdoor Mason Jar Chandelier For $10 – Looking at this beautiful chandelier, you could be forgiven for thinking that it takes a lot of time and effort…but that's where you're wrong because this project could't be easier! Plus it only costs $10!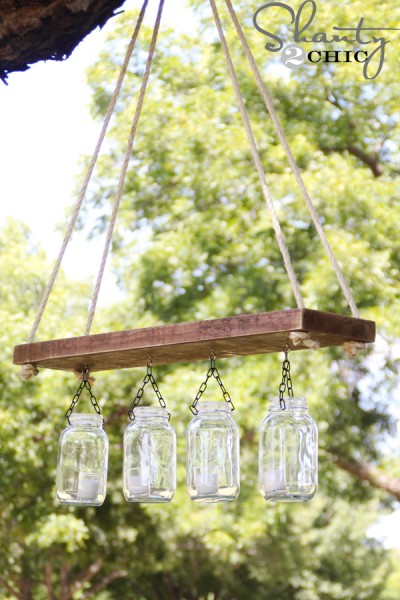 Make A Summer Bucket List With The Kids – Who would have thought that a humble mason jar could help you organize your summer activities? Find out how you can create your own bucket list with this creative idea!
Quinoa Salad In A Jar – In this summer heat not everyone can face a hot and heavy meal, so we turn to salad. These tasty mason jar salads can be made ahead of time and then picked up on your way out of the house…easy, portable and oh-so yummy!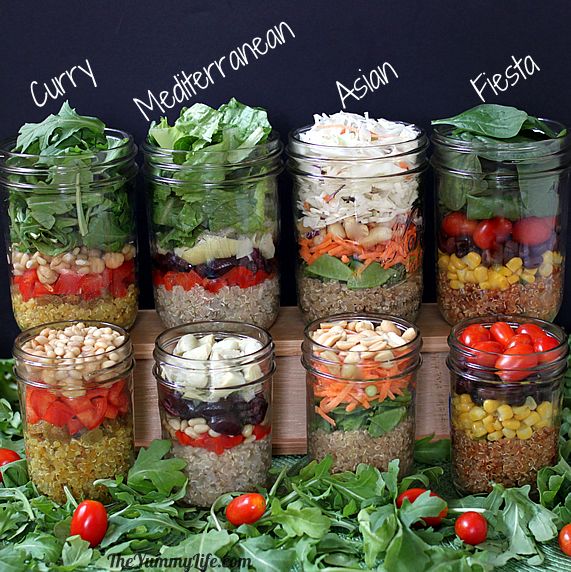 DIY Redneck Wine Glasses – Give your outdoor parties more of a rustic feel and make your own redneck glasses from mason jars. They are sure to be a hit with everyone.
Make Your Own Mason Jar Herb Garden – When the sun is out, people like to take the opportunity to grow things…but if you're not much of a gardener then why not try your hand at herbs? You'll be able to choose which herbs will suit you and your culinary needs from the ultimate, easy to make herb rack.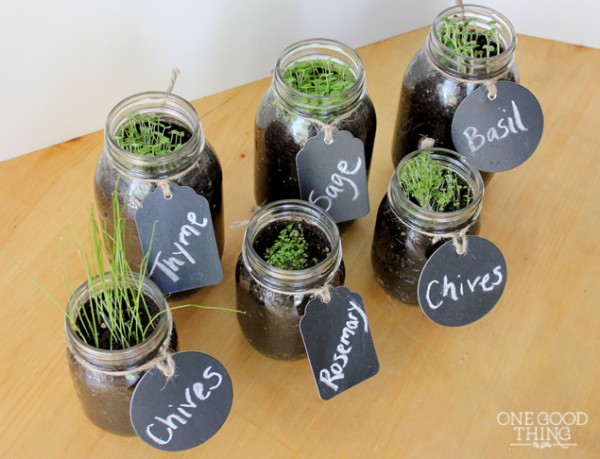 Mason Jar Toothpick Dispenser – BBQ's and grilled meats are what the summer is all about and with this handy mason jar dispenser, you can make sure the toothpicks are always close to hand so you can tuck in without worrying!
How To Make Summertime Floating Candles In A Jar – If you love the beauty and aroma of summer, or if you are simply a candle lover then this DIY tutorial is for you.
DIY Instant Smoothie Mixes – With 5 delicious recipes to choose from, you'll be able to make a wonderful selection of smoothie mixes, that are ready and waiting for when you need them. Select the recipe you want and add the ingredients to a mason jar and you have a fun way to drink your next smoothie!
Mason Jar Picture Frames – What better way to share your favorite summer moments and memories than with these innovative mason jar picture frames.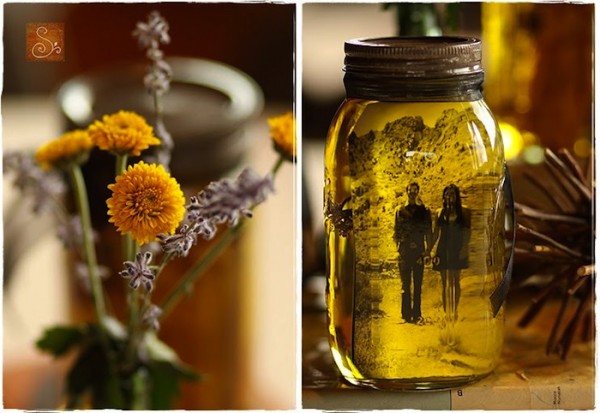 Make Your Own Mason Jar Solar Lights – This is a stylish way to brighten up your lawn or patio on those long summer nights. The lights are easy to make and look fantastic when they're finished. They are completely solar powered and work wonderfully in the garden, to create a fun and original light.
Mason Jar Bird Feeder – Is there anything a mason jar can't do? They're great for crafting and make brilliant feeders that your birds can feast from.
Turn A Mason Jar Into A DIY Dispenser – Easy, practical and useful…this mason jar dispenser can be used to hold all sorts of things, from homemade drinks to condiments! It's perfect to take outside for picnics and BBQ's.
DIY Painted Mason Jar Vases – These eye-catching vases would make the perfect centerpiece for your next garden party!
Hanging Mason Jar Succulents – Bring a little outdoors inside with these decorative mason jar succulents! They're easy to put together and just as easy to maintain… ideal for those who aren't so green-fingered!
Mason Jar Condiments Tray – Grab a bunch of antique jars, throw in all of your favorite condiments and serve them up in the middle of your buffet table!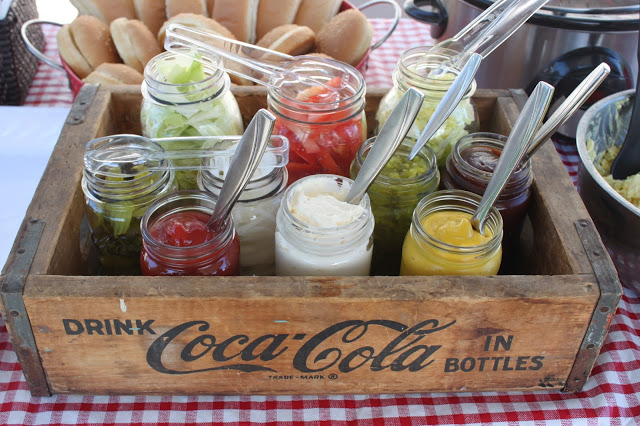 22 Decadent Desserts In Jars – Want a new way to make your desserts look even more appealing? Serve them in glass jars! They provide beautiful presentation and are great at showcasing the sweet treats in all their glory! The hardest part will be deciding what to put in them…this list has got everything from red velvet cupcakes, to key lime pie and chocolate lava cake!
DIY Mason Jar Candle – Not only are these candles super easy to make but they are also budget friendly…the perfect craft!
Mason Jar Wall Planter – Add these whimsical planters anywhere, inside your home, on the fence, against a wall, they'll look great everywhere!
---
---