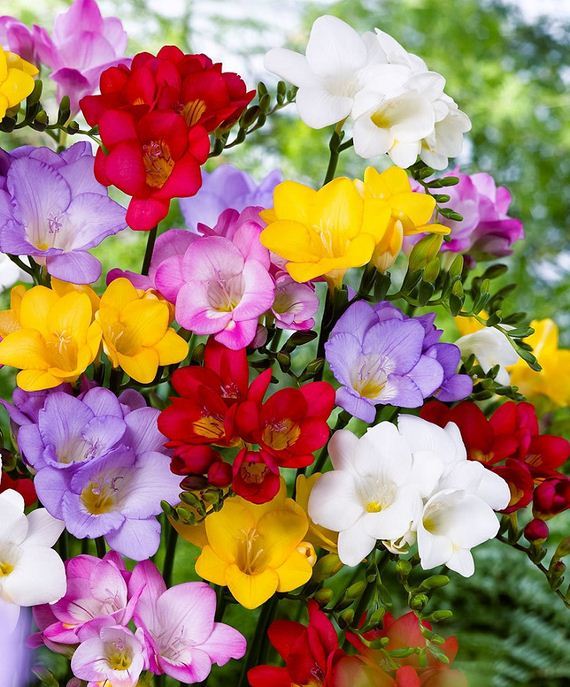 Most Fragrant Flowers in The World
Most Fragrant Flowers in The World
---
Everyone has their preferences, but to us these 10 are the most popular and pleasant smelling. Check them out and feel free to add your favorites in the comments section.
1. Gardenia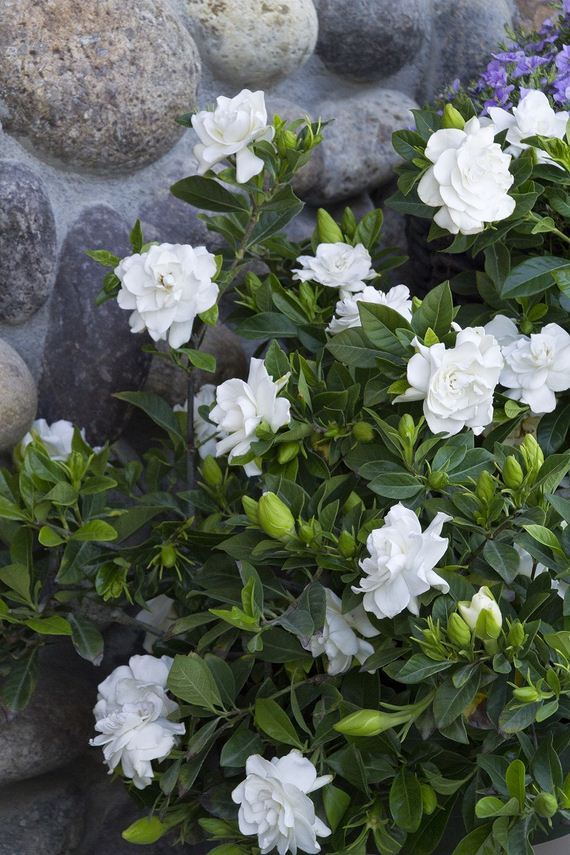 via monrovia.com
Gardenia jasminoides is a long blooming evergreen shrub that produces beautiful white flowers in summer. These flowers are not only delicate and pretty looking, but are also one of the most fragrant in the world. They will mesmerize you with a unique creamy fragrance. Their smell is one of the reasons why they are widely used as wedding flowers. Gardenia flowers are also widely used for making perfumes all around the world.
2. Lily of the Valley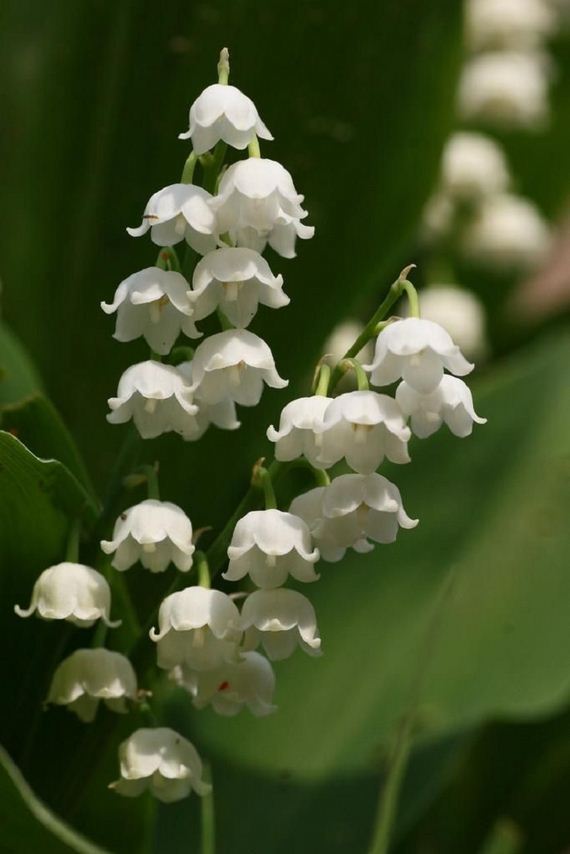 via pinterest.com
This delicate member of the lily family grows in USDA Zones 2-9 and blooms in spring. You can't miss its cute bell like flowers, but what it is most famous for is its extraordinary fragrance. Those little white or pale pink flowers have the power to spread their fragrance throughout the whole garden. Lily of the valley grows low so it is great as a ground cover. It prefers moist soil.
3. Stargazer Lily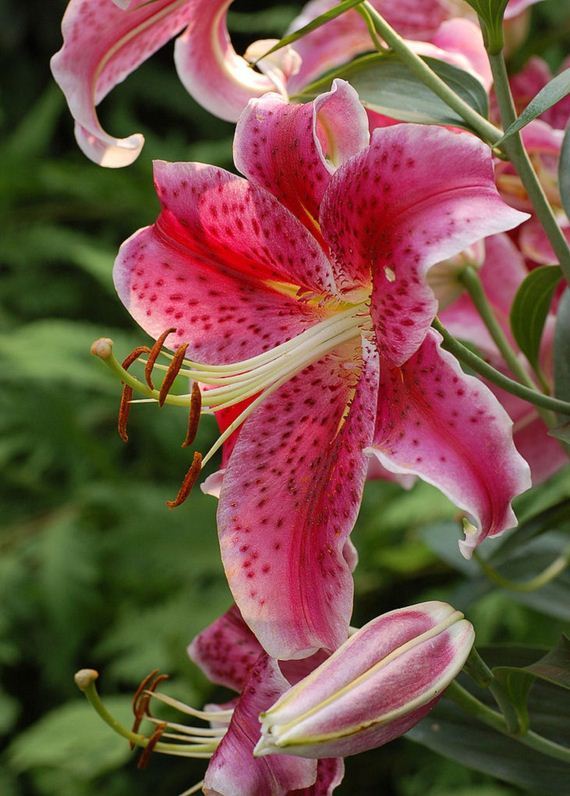 via proflowers.com
It is a fact that all lilies are aromatic, but the stargazer lily is the most fragrant among them. This beautiful plant grows best in partial shade and got its name because it looks like it is gazing at the stars at night. You will easily fall in love with its scent which is a bit spicy. Of course, this flower is often used in perfumes.
4. Jasmine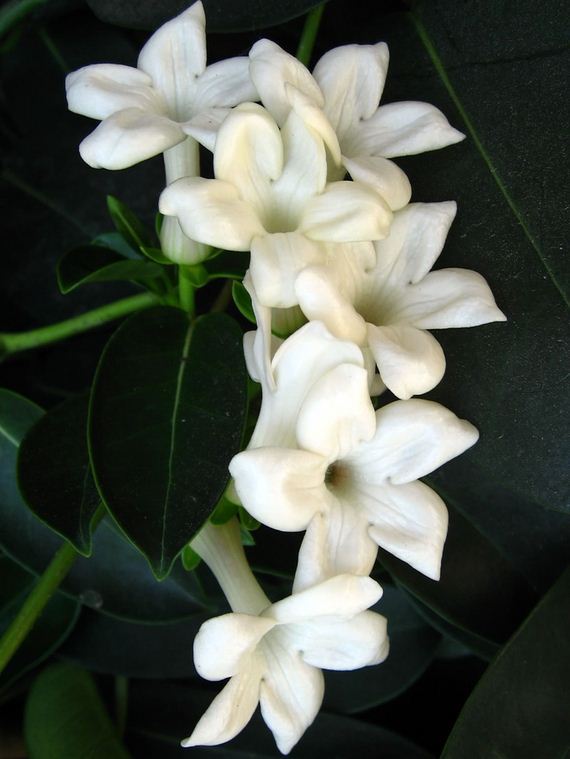 via pinterest.com
You must already know how unbelievably sweet the jasmine smells. This popular tropical plant has beautiful small flowers open in white and yellowish colors during the summer, Just as every pleasant smelling flower, jasmine is widely used in the perfume and cosmetics industry. It is an interesting fact that the jasmine produces intense fragrance at night, especially during full Moon.
5. Chocolate Cosmos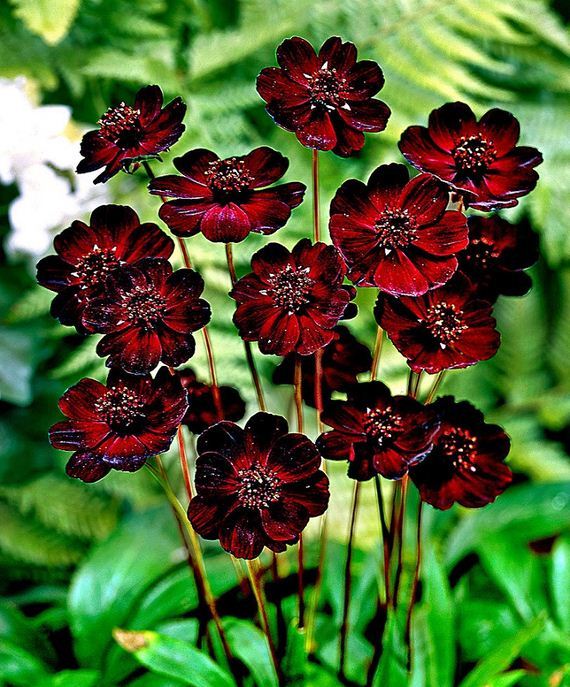 via bakker.com
If you love chocolate then you will be stunned by the smell of this beautiful flower. They are not only beautiful, with their unique and reddish brown colors, but are also one of the most fragrant flowers in the world, with a sweet vanilla like smell. It is like you have planted flowers and instead got some chocolate candies. Chocolate Cosmos is plant that is native to Mexico so it is an annual in the colder climates. Its smell is most potent in the heat, which means you can fully enjoy as the summer days come.
6. Four O' Clock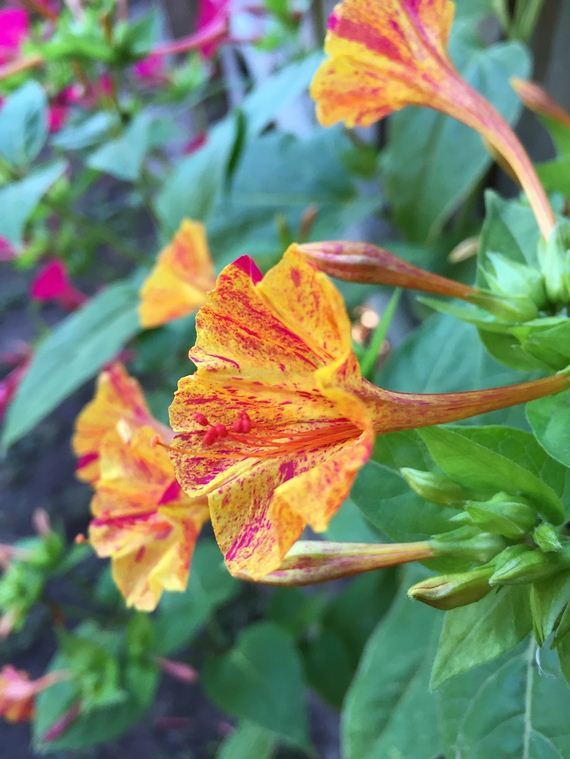 You must be wondering why is this flower named four 'clock? Well, it is simple – it starts to bloom in the late afternoon and continues through for the night. The smell is the most potent when the weather is warmer. Four O'clock flowers grows in many colors, in different combinations of pink, white and yellow. They grow in both full sun and partial shade. They need very little water and can grow 3 to 4 feet tall.
7. Sweet Pea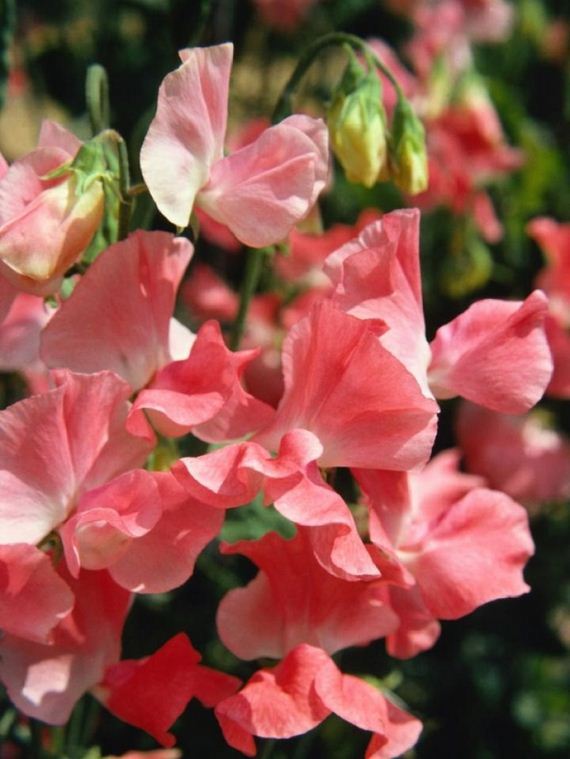 via almanac.com
The sweet pea has been spreading its fragrance in gardens for 300 years. It is a flower from the family of lathyrus that grows in many colors, in different combinations of pink, white and yellow. If you love fragrant flowers, then the sweet pea will be a much welcomed addition to your garden with its seductive smell which lasts from early spring till late summer.
8. Rose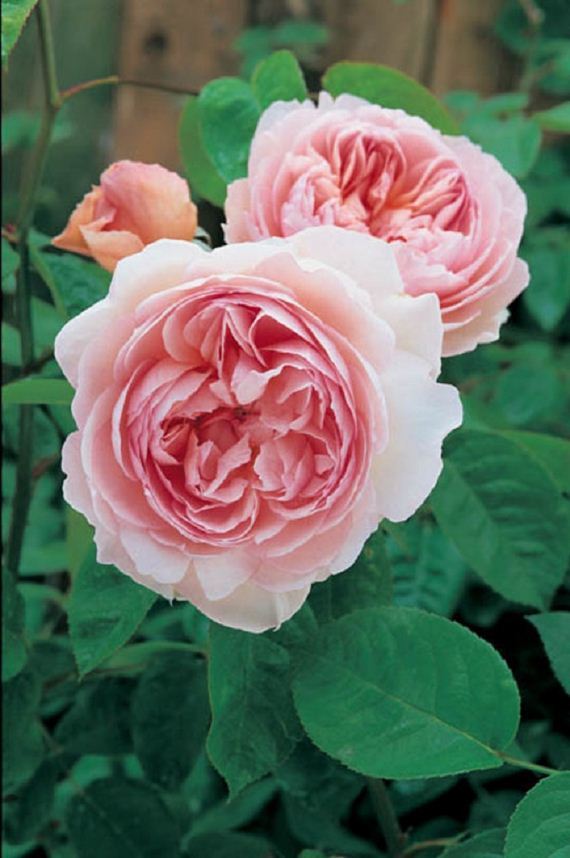 via gardenia.net
The rose is definitely the queen of flowers. This popular flower has it all – undeniable beauty and irresistible fragrance. There are 100 different species of roses in the world, so you can choose the ones that you like best. For the most potent fragrance try some of the old English garden roses. Roses have wide use in the cosmetics industry (the popular rose water) as well as for making perfumes and as wedding flowers.
9. Freesia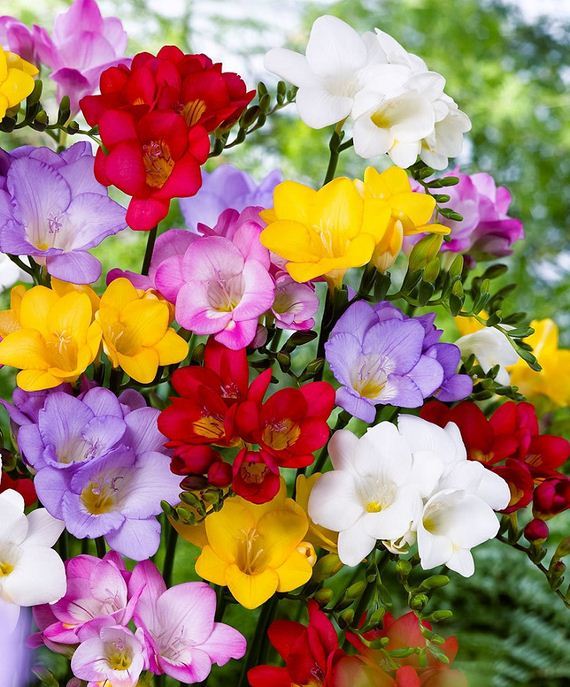 via bakker.com
Freesias are native to South Africa and are one of the most popular fragrant flowers in Europe. They have the most charming, fruity scent that is so innocent yet so pleasing. Freesias come in many colors, but if you want to experience their scent best then go for white and yellow freesias.
10. Plumeria Or Hawaiian Frangipani Flowers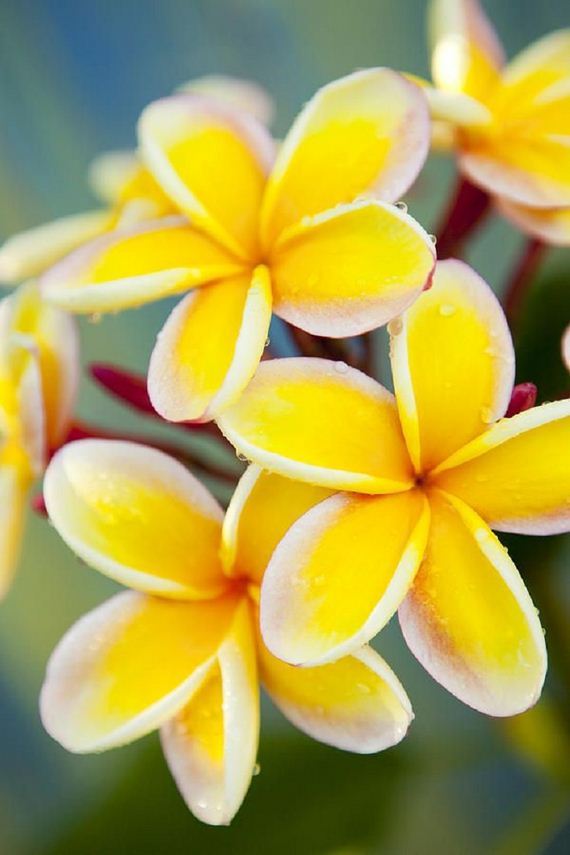 via pinterest.com
Plumeria is a flower well known for its beautiful scent that is loved by everyone. No wonder that perfumes made with these flowers are among the most popular and that you can also find many essential oils made of fresh plumerias. The flowers are particularly beautiful and they are commonly used for making Hawaiian garlands.
---
---