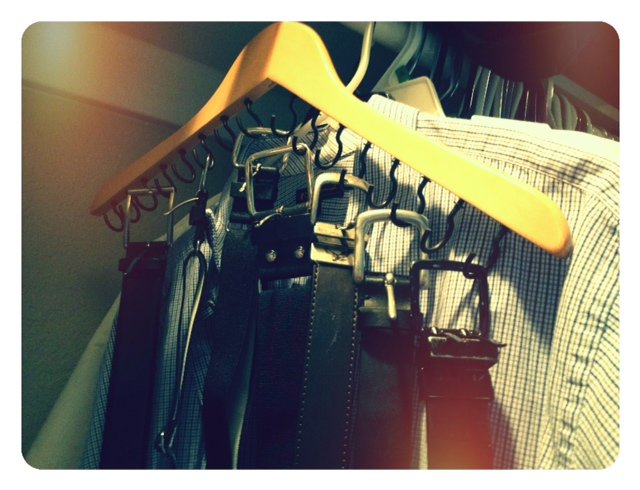 Genius Ways To Organize Your Closet
Genius Ways To Organize Your Closet
---
A messy closet can be a nightmare! You're unable to find anything, all your clothes are wrinkled and creased, there's no room to squeeze anything else in…it's stressful!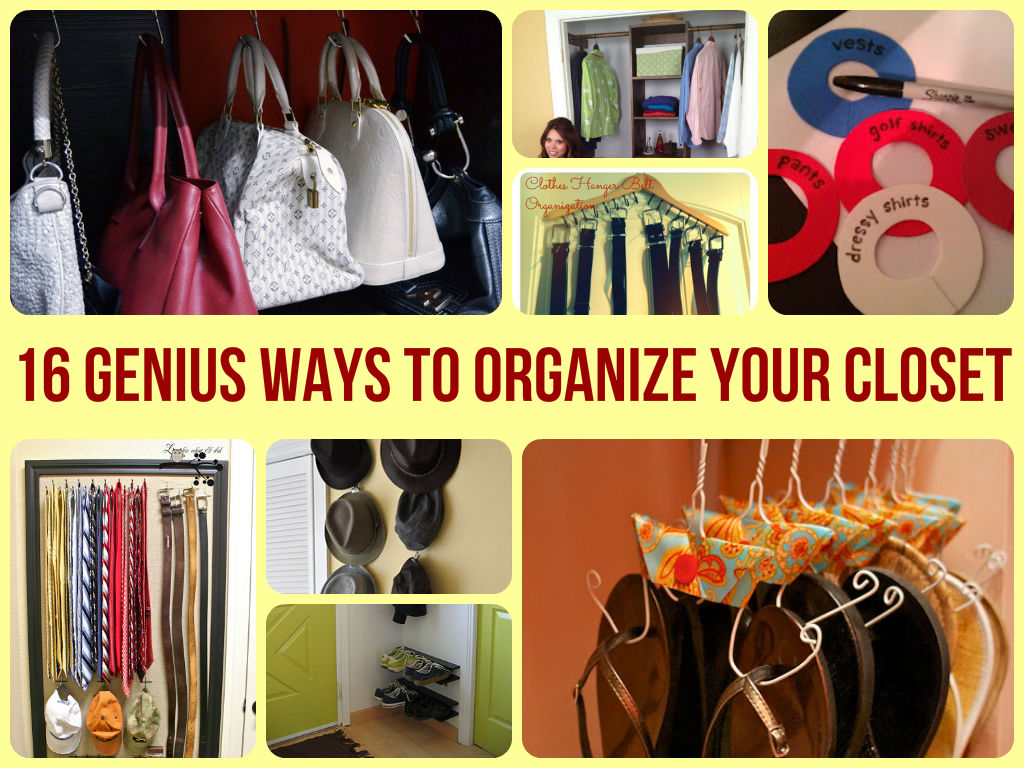 With these 16 brilliant solutions you can organize your closet cheaply, easily and efficiently. So check out each of the ideas and end your daily struggle!
How To Build A Closet Organizer From A Sheet Of Plywood – This project will require some DIY but the finished result is worth it…more space, more storage and a lot less mess!
DIY Double Clothes Hangers – You will never believe how easy this storage solution is to achieve! You wont have to spend any money as you'll already have what you need lying around the house. Plus you'll be able to double the amount of clothes stored in your closet…shopping anyone?!
How To Make A Floating Shoe Rack – Allow your shoes to simply float off the floor with this clever DIY rack. You can build it in the bottom of your closet and create some much-needed extra space!
Storage Solution For Hats – This creative  tutorial means you can keep your hats un-crushed,  on display and easily accessible.
Easy Closet Dividers – These cute closet dividers will help you to keep your clothes in order. They're quick and easy to make, you'll only need a couple of materials and ten minutes of your time!
Re-purposed Vintage Wire Baskets – Hang these on a wall or the back of a door and use them like shelves!
DIY Wire Fence Frame – Practical and beautiful this is a great way of keeping all your jewelry, accessories and little bits and pieces safe!
DIY Clothes Hanger Belt Organization – This handy organizer is simple to make and will keep your belts right at your fingertips!
Laundry Basket Dresser – This is a brilliant way to store your laundry and create extra closet space.
How To Make A Sliding Pants Rack – With this tutorial you can update your closet without spending ridiculous amounts of money and keep your pants neat and wrinkle free!
Make Your Own Scarf Hanger – Four materials is all you'll need for this fantastic DIY. It's a scarf lovers dream!
A Closet Organizer For Accessories – Belts, hats, scarves, ties, socks…you name it, this storage solution will help organize it!
How To Make Flip Flop Hangers – It's easy to accumulate tonnes of pairs of flip flops, but it's not so easy to store them…until now!
How To Organize Your Closet With Baskets – This is an easy and inexpensive way to add lots of storage space to your closet.
DIY Bag Storage – Girls have almost as many bags as they do shoes! The question is, where do they all go when they're not being used? Check out this DIY idea for a brilliant solution.
Decorative Jewelry Holders – Simple but effective, this is a must-try!
---
---