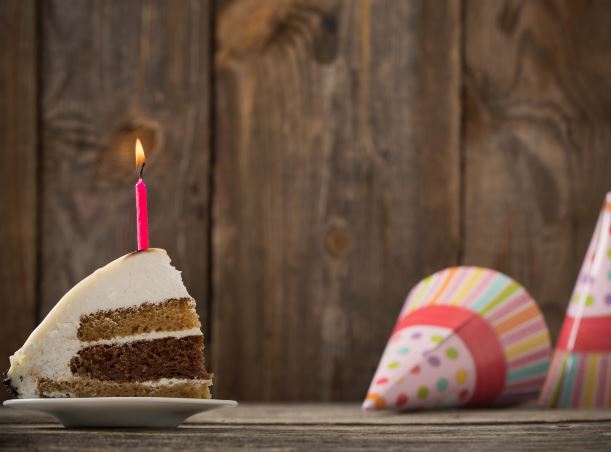 How to Save Money on Your Birthday with a Store-Bought Cake
How to Save Money on Your Birthday with a Store-Bought Cake
---
Your birthday is probably the most important day of the year for you. Unfortunately, sometimes, your budget might be a bit tight. You don't have to worry about that because there are a lot of ways you can stay in budget and still have a great anniversary party. For those who love to party but hate to spend to much money, there are plenty of options.
In this article we are going to show you some tricks that are going to help you save up so money with a store-bought cake. This way, you can save up some money while having fun and hosting an amazing birthday party. Remember, you don't have to give up the party if you are on a tight budget.
Select the Store
It is very important to find a store that doesn't charge a lot of money for a simple birthday cake. In order to do so, at first, you need to select a place like Costco. You will be pleased to know that they are very budget friendly. This website shows users the prices for all types of Costco cakes.
Usually, there places sell cakes that can serve up to 50 for less than $50 dollars. Here you can even find different designs and themed cakes that are going to light up the party. Buying a cake from a usual store instead of a fancy bakery could help you save a lot of money. Just find the store that is close to you and that has the best cake prices.
Stay Away from Theme Parties
Unfortunately, if you are going to throw a themed party, you might spend more than you imagine. This includes the cake. A specially designed themed cake can be even more than $100 dollars because it needs to be custom made.
If you really need to have a themed party, see which cakes fit the theme. For instance, in different stores you can find a lot of already made patented cakes that fit certain themes. Get a simple cake that still matches you party style.
No Fancy Decorations
When you want to save some money on a birthday cake you should consider skipping the decorations. You can choose a simple design with a small writing. This way, you are not going to raise the price of the cake. If you want some decorations, don't go for the expensive ones like sugary flower or hand made decorations.
Pick a bold piece and keep the rest of the cake design simple. Also, you can just select a patented model from the store's selection. Usually, all stores have a lot of different models for every taste. This way, you can save up a few bucks and still enjoy a decorated cake.
Make it Better
You can choose a simple cake and make it better by yourself. If you like to make different decorations, why not make them for the cake. Doing the decorations by yourself is a lot cheaper than ordering them at the store. You can purchase all the necessary ingredients for half the price you are charged from the store when they make the decorations.
Also, it is great to design a cake by yourself, you will know exactly how you like the decorations and where to put them. You don't have to be an expert to make these decorations. Just look for a step by step guide and you will master the techniques.How to Save Money on Your Birthday with a Store-Bought CakeSkip the Delivery
It is better to find a store near your home or the place where you are having the party. This way, you can skip delivery and get the cake by yourself. Remember that you need to order the cake at least 72 hours before the date of the party.
Some stores ask for an extra fee for the delivery, especially if the price of the cake is lower then their required minimal order. Instead of paying for the delivery, which might come later than expected, you should go and get the cake from the nearest store.
There are a few tips that can help you save money on the birthday cake. If you don't like cake, but you still want to blow the candles, you can get some cupcakes or a great pie from your local store. This is another way you can save money because regular pies are less expensive then cakes. Just find the right cake for your budget and enjoy the party.
Image source: Deposit Photos
---
---