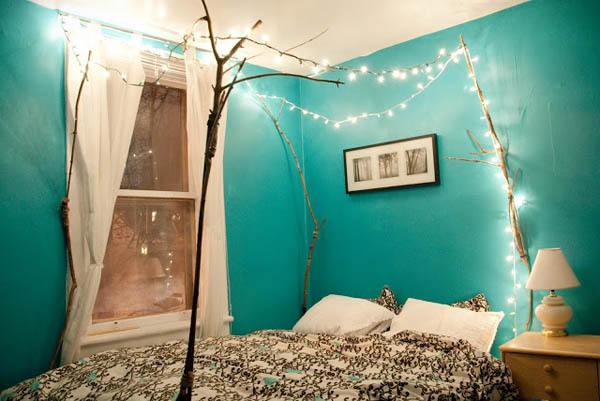 Magical Things You Can Do With Fairy Lights
Magical Things You Can Do With Fairy Lights
---
Fairly lights are often kept in a box until Christmas Time, but wouldn't it be lovely to be able to use them all year round? They give off a unique glow which creates a beautiful ambiance, perfect for any occasion.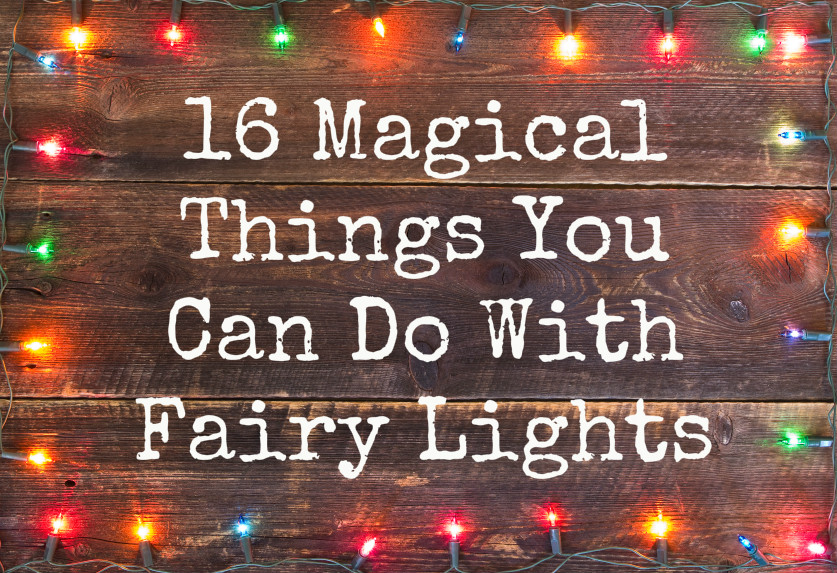 Here we have collected a list of our favorite ways to use them, including cotton candy inspired lights, a hula hoop chandelier and even a twinkling Christmas wreath.
If you don't have fairy lights to experiment with, why not buy some from this page on Amazon
Simply click on each link to see the full tutorial!
66 Ways To Use Fairy Lights In The Bedroom– Here is all the inspiration you need to help you create a beautiful atmospheric bedroom with a calming ambiance and feel. From guest rooms to children's rooms, these ideas cover every type of bedroom.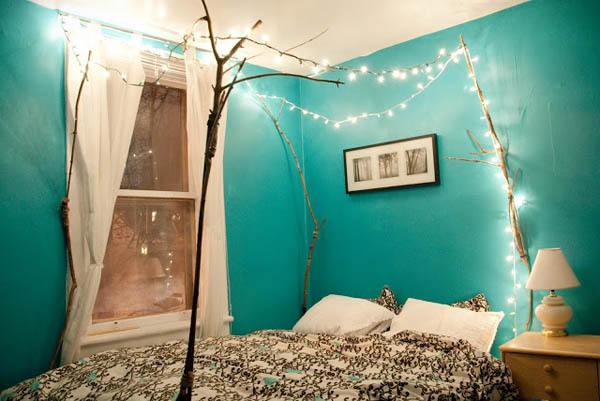 DIY LED Light Canvases – If you an extra pair of LED lights and would like to use them throughout the year, not just at Christmas, then this DIY is perfect. It's easy to do, but the effect is super cool. This canvas would transform any room from dull to fabulous in minutes!
DIY Fairy Light Jars – This simple DIY is a great little craft project to start in the festive season to get your home ready for Christmas. Place these jars on the mantle piece and your room will instantly become festive!
How To Turn Wire Baskets Into A Fairy Light Globe – All you need for this project is two old unused metal baskets, some zip ties, a can of silver spray paint and some spare fairy lights. You will end up with the most fantastic centre piece or perhaps use outdoor fairy lights and place this hanging in your porch at Christmas time.
DIY Pixie Dust Lights– These tinkerbell inspired lights would be perfect for a little girls bedroom, or a big girls for that matter. They would add a touch of magic and charm to any room with little effort. They are super easy to make, so what are you waiting for?
DIY Cotton Candy Fairy Lights – This DIY is a cute idea for any type of girlie occasion, from baby showers to birthdays, a room filled with these is a room ready for a party.
Geometric String Lights – With a free printable template this tutorial couldn't be easier. It's origami inspired project that will keep little ones entertained for a while. They would look pretty in any room any time of year!
Yarn Wrapped Twinkle Lights Are My Fave – Amelia wanted some cheap and colorful lights for her babies nursery, but couldn't find any she liked, so made her own instead. Here she shares her great tutorial which is surprisingly easy!
How To Turn Boring String Lights Into A Rainbow Extravaganza– Grab some cheesecloth, mod podge, fabric dye and a strand of lights and follow these instructions to end up with unique colored lights which will brighten up any room, even when they aren't turned on!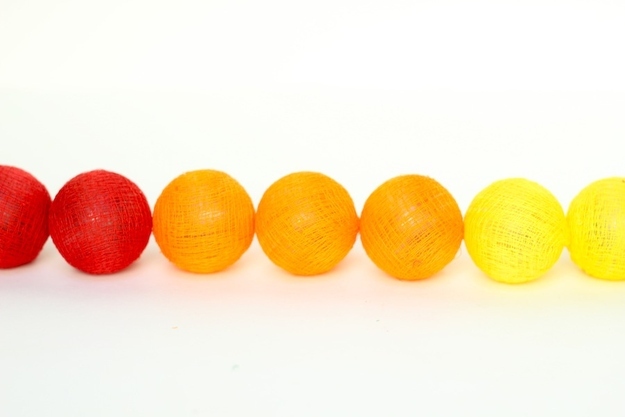 Wine Bottle Light – If you have drank a unique or special bottle of wine, this crafting project is a brilliant way to remember the occasion and keep it in your home for longer! It's simple, easy but the results are both beautiful and surprising!
Holiday Lights Photo Backdrop Tutorial – If you want a perfect back drop for a Christmas holiday card, then this simple inexpensive light backdrop is perfect. It creates a lovely ambient setting which will compliment any holiday theme.
Ping Pong Ball Lights– Here is a tutorial on how to transform standard colored fairy lights into a beautiful string of ball lights which would brighten any home. This super simple DIY would make use of any unusable ping pong balls you have lying around, alternatively pick up a bag of cheap ones at your local cash and carry.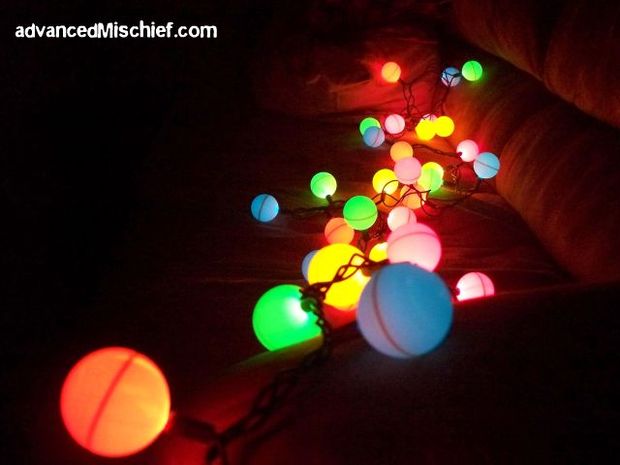 DIY Hula Hoop Chandelier – Do you want a chandelier in your home but without the price tag? Well this DIY is a perfect project if you want to create an oversized extravagant focal point for an outdoor get together or an indoor party.
Cup Cake Fairy Lights – These fairy lights would go perfectly at any party, they are an inexpensive way of jazzing up standard lights with no effort at all! Ideal if you have no time to prepare for a party!
Twinkle Tulle Christmas Wreath Tutorial – A festive project which will be the envy of your neighbours! Simple, unique and fun, this project would be perfect for someone trying to get in the festive mood.
DIY Snow Globes – What do you get when you pair Christmas LED lights with artificial snow, an empty glass and a few festive decorations? Well you get an amazing DIY snow globe which is magical, enchanting and perfect for any room in the house!
---
---